Opening Day is always an unofficial holiday of sorts. But in 2021, almost a year and a half removed from the ballpark, it feels even more joyous as, in Milwaukee and many other cities, the day marks the return of not only the game but fans in the stands to cheer on the home team. After creepy digital crowds, artificial fan noise and docile cardboard cutouts, it's the return of some old sensations and sights after having a year of "the new normal."
Some of those old traditions, however, will have a new look or feel at Brewers games this year as the ballpark not only plans around the pandemic, but also transforms from Miller Park into American Family Field. Plus, we never got to see the stadium naturally shift after the team changed its logos and uniforms in late 2019. So there's a lot new at the ol' ball game – and the Brewers showed off some of those changes during a media tour on Wednesday morning, starting off with a bit of renovation and retro: Bernie's new chalet, an updated throwback to the German-accented design of its Milwaukee County Stadium days.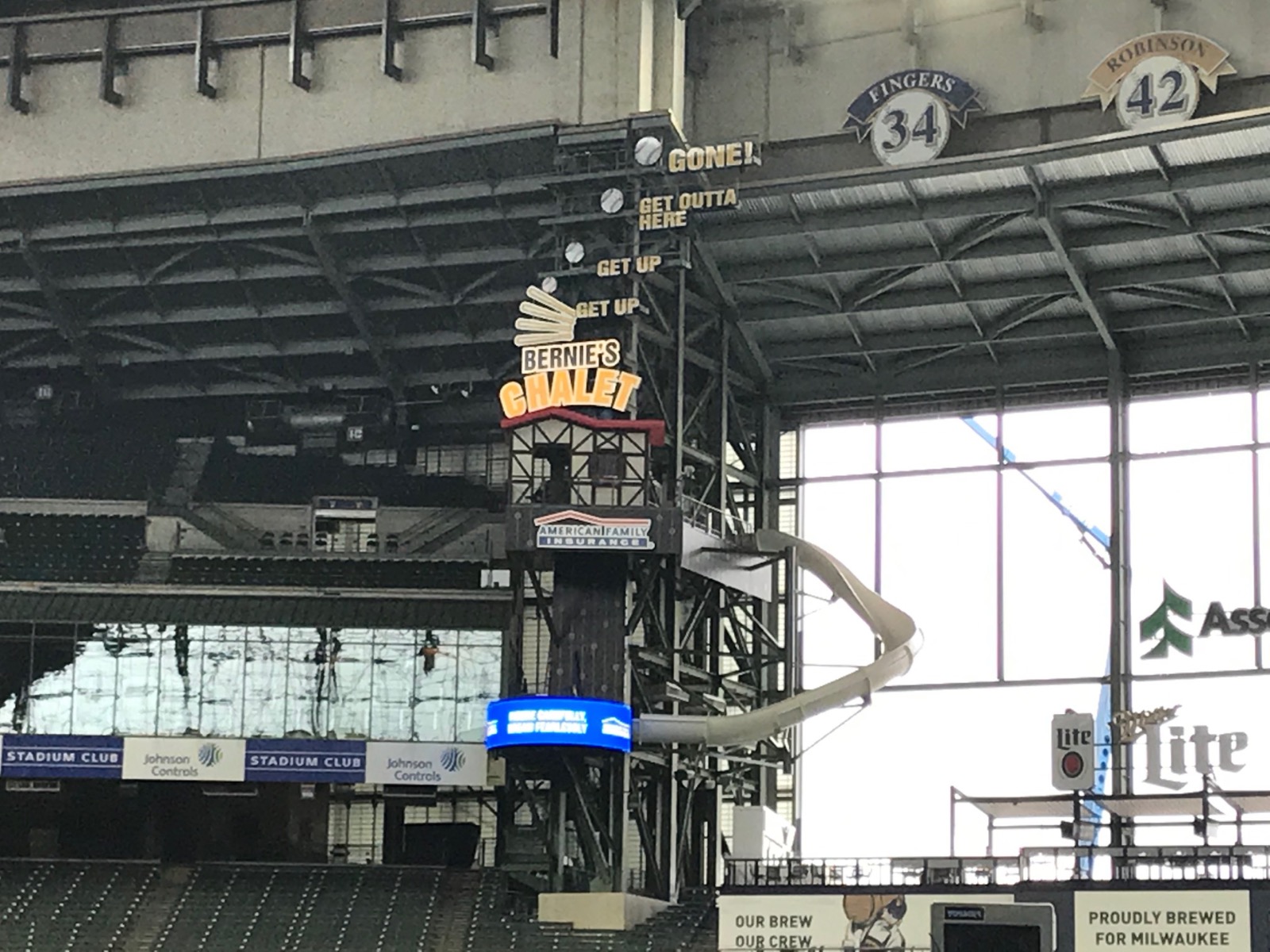 Bernie's bachelor pad isn't the only spot getting a notable facelift in American Family Field. Just below Bernie's Chalet is another new fan feature: the Miller Lite Landing. Previously announced for the 2020 season but finally making its debut this year, the ticketed space features several tables and seating areas to take in the game as well as a bar stocked with beer and multiple TV screens to enhance your sports experience.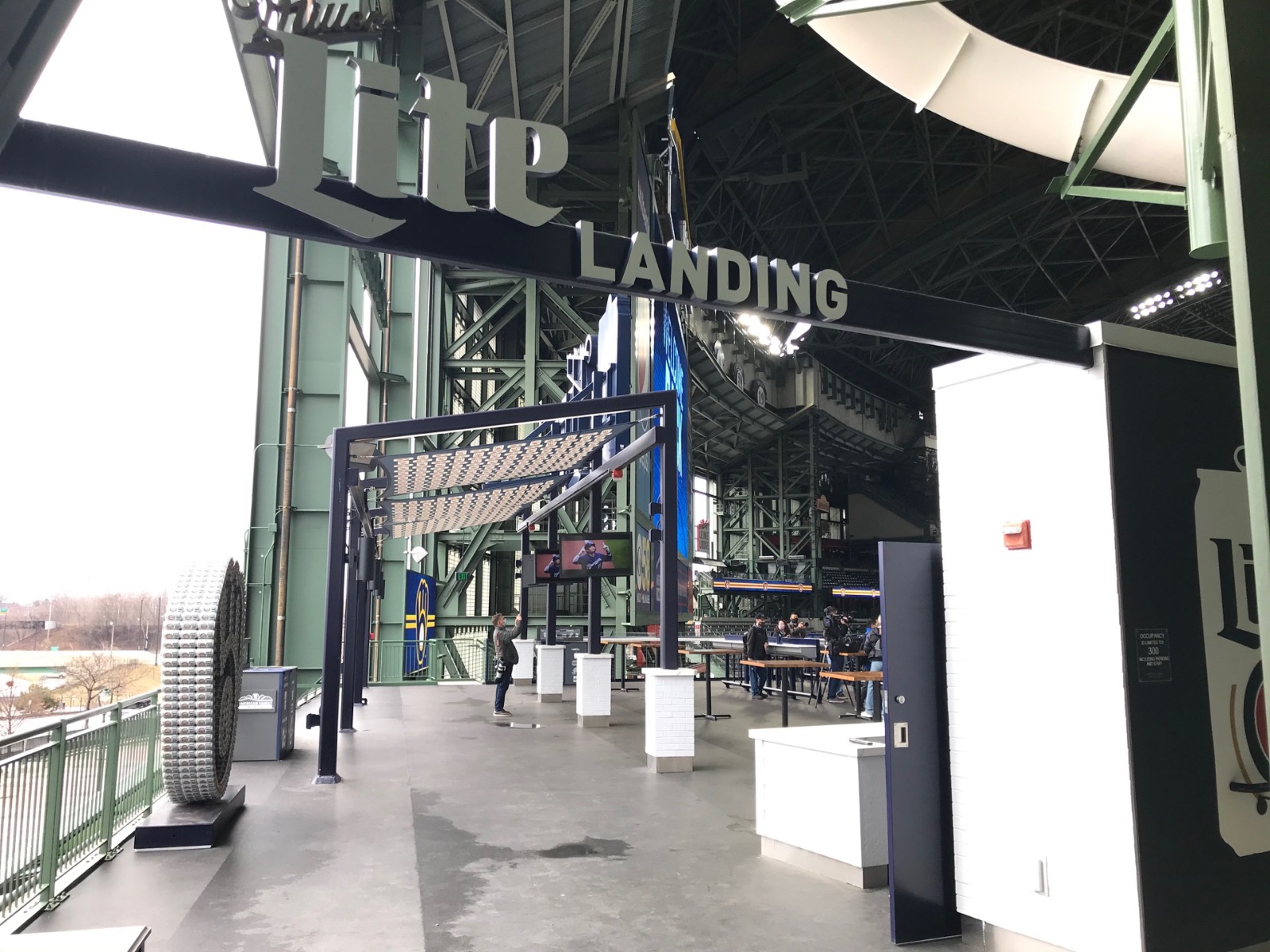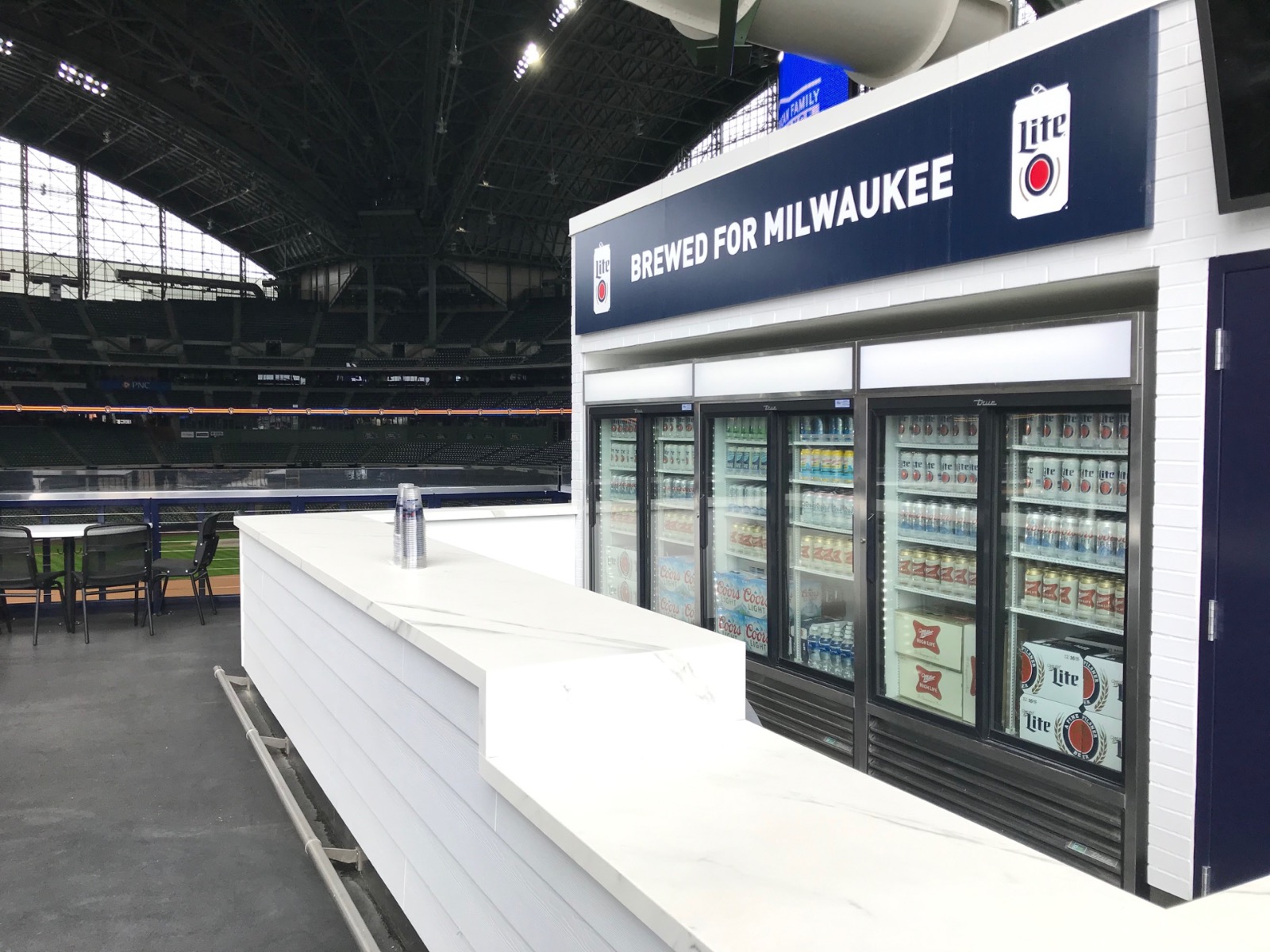 Plus, in case the view of the diamond wasn't eye-catching enough, the Miller Lite Landing also features a nifty new art feature: a giant replica of the Brewers mitt-and-ball logo, impressively made out of Miller Lite cans.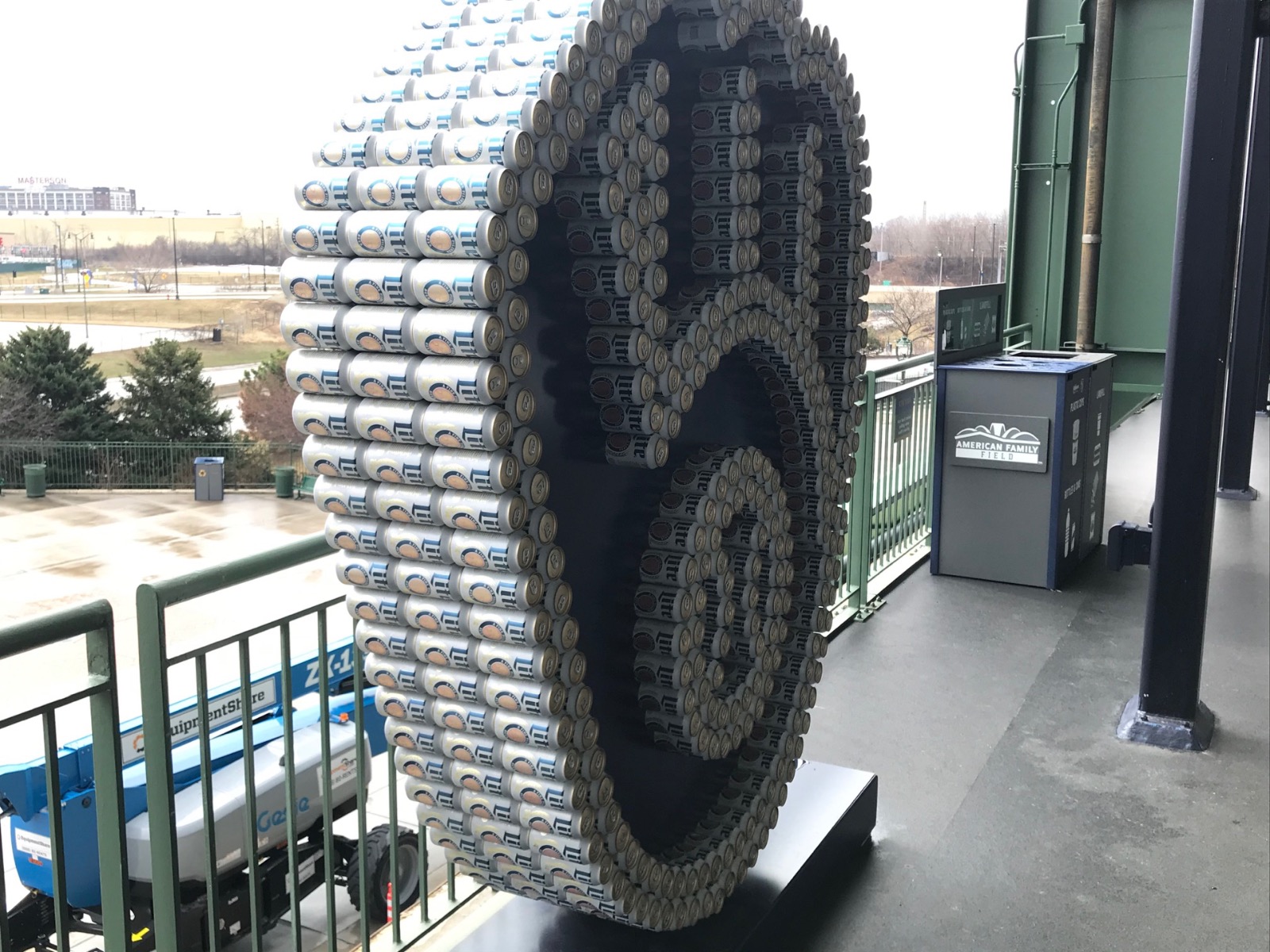 Another previously announced feature finally making its debut to fans this season is the Terrapin Beer Company bar, a remodeled shipping container bar serving brews in the right field corner on the field level.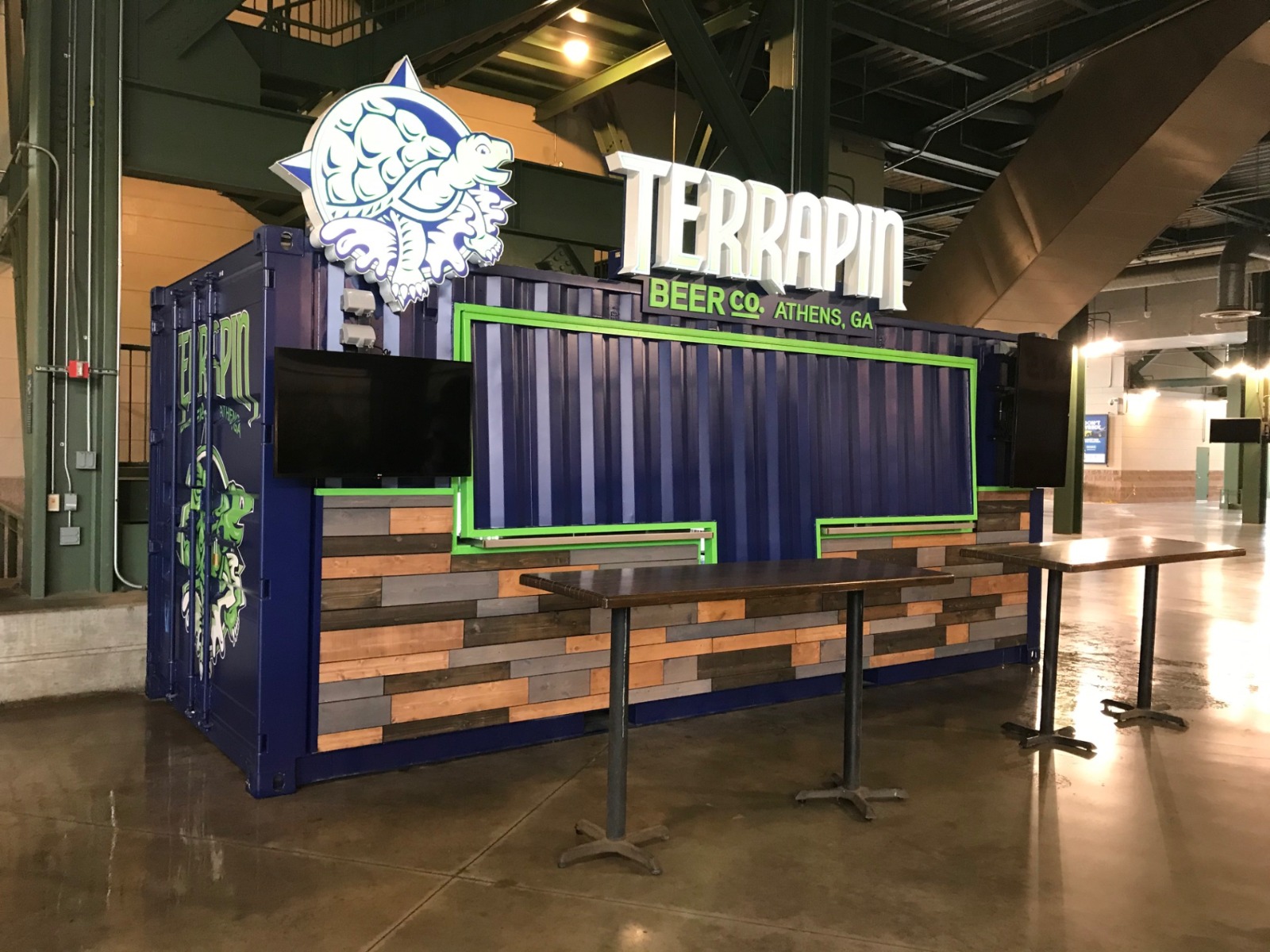 For a full look at some of the new features of the stadium – and merely the opportunity to walk around the ballpark concourse for the first time in far too long – check out our Facebook Live videos below. Plus, it opens with a Bernie home run slide!
For those looking forward to getting to see the stadium, and a Brewers game, live for themselves, single-game tickets go on sale starting Friday at 10 a.m. For more information, visit the Brewers' website.
As much as it is a gigantic cliché to say that one has always had a passion for film, Matt Mueller has always had a passion for film. Whether it was bringing in the latest movie reviews for his first grade show-and-tell or writing film reviews for the St. Norbert College Times as a high school student, Matt is way too obsessed with movies for his own good.
When he's not writing about the latest blockbuster or talking much too glowingly about "Piranha 3D," Matt can probably be found watching literally any sport (minus cricket) or working at - get this - a local movie theater. Or watching a movie. Yeah, he's probably watching a movie.