Angelo's Piano Lounge, an iconic East Side piano lounge that opened 35 years ago, will once again change hands. However, the name, the vibe and the decor will stay the same.
Angelo Martellano opened the bar in 1985. Martellano ran the lounge until he retired in 2015 at which time Nate Fried took over the space and restored the interior. At the time, Fried was also the owner of Hybrid, located on the corner of Van Buren and Brady Streets.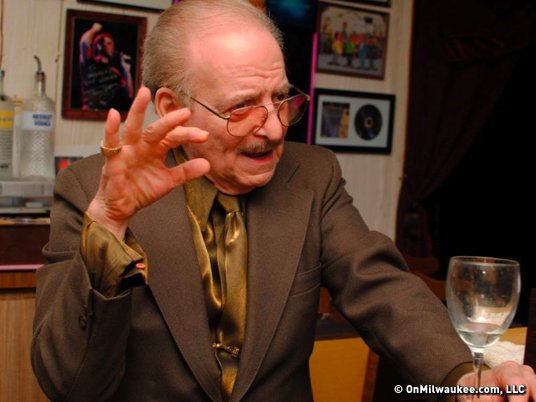 PHOTOS: Royal Brevväxling
Sadly, Martellano passed away in 2016 and was unable to witness the continuing success of his lounge as well as the release of "An Evening At Angelos," a documentary by Kara Mulrooney.
Fried says the past 10 years owning Hybrid and Angelo's have been a great experience enriched by family, friends and music, but he is ready to move on from the bar business to focus on other things.
Angelo's current employees Joe O'Keeffe and Sean Oroni are in the process of purchasing the business.
"They know Angelo's inside and out and will keep it the way it is, which is great for everyone, because when the whole place is drinking and singing it's absolutely the best place to be," says Fried.
Angelo's is open Thursday, Friday and Saturday evenings. It will not close during the transition of ownership.
Molly Snyder grew up on Milwaukee's East Side and today, she lives in the Walker's Point neighborhood with her partner and two sons.
As a full time senior writer, editorial manager and self-described experience junkie, Molly has written thousands of articles about Milwaukee (and a few about New Orleans, Detroit, Indianapolis, Boston and various vacation spots in Wisconsin) that range in subject from where to get the best cup of coffee to an in-depth profile on the survivors of the iconic Norman apartment building that burned down in the '90s.
She also once got a colonic just to report on it, but that's enough on that.
Always told she had a "radio voice," Molly found herself as a regular contributor on FM102, 97WMYX and 1130WISN with her childhood radio favorite, Gene Mueller.
Molly's poetry, essays and articles appeared in many publications including USA Today, The Writer, The Sun Magazine and more. She has a collection of poetry, "Topless," and is slowly writing a memoir.
In 2009, Molly won a Milwaukee Press Club Award. She served as the Narrator / writer-in-residence at the Pfister Hotel from 2013-2014. She is also a story slam-winning storyteller who has performed with The Moth, Ex Fabula and Risk!
When she's not writing, interviewing or mom-ing, Molly teaches tarot card classes, gardens, sits in bars drinking Miller products and dreams of being in a punk band again.