When Jason Gonzales' mother passed away a few years ago, he decided to honor her with a small ofrenda – also known as an "altar" – in his yard. The response was so positive from neighbors that he decided to build a larger version the following year – and then topped that one with this season's massive installation.
This year's ofrenda, unofficially named The Bay View Community Ofrenda, was built in honor of Gonzales' mother and grandmother, but he invites the public to add photos of their deceased loved ones. So far, about 75 photos have been placed by visitors who come night and day to visit the project on the front yard of the house located at 4149 S. 1st St. (Technically in Town of Lake, just south of the Bay View neighborhood.)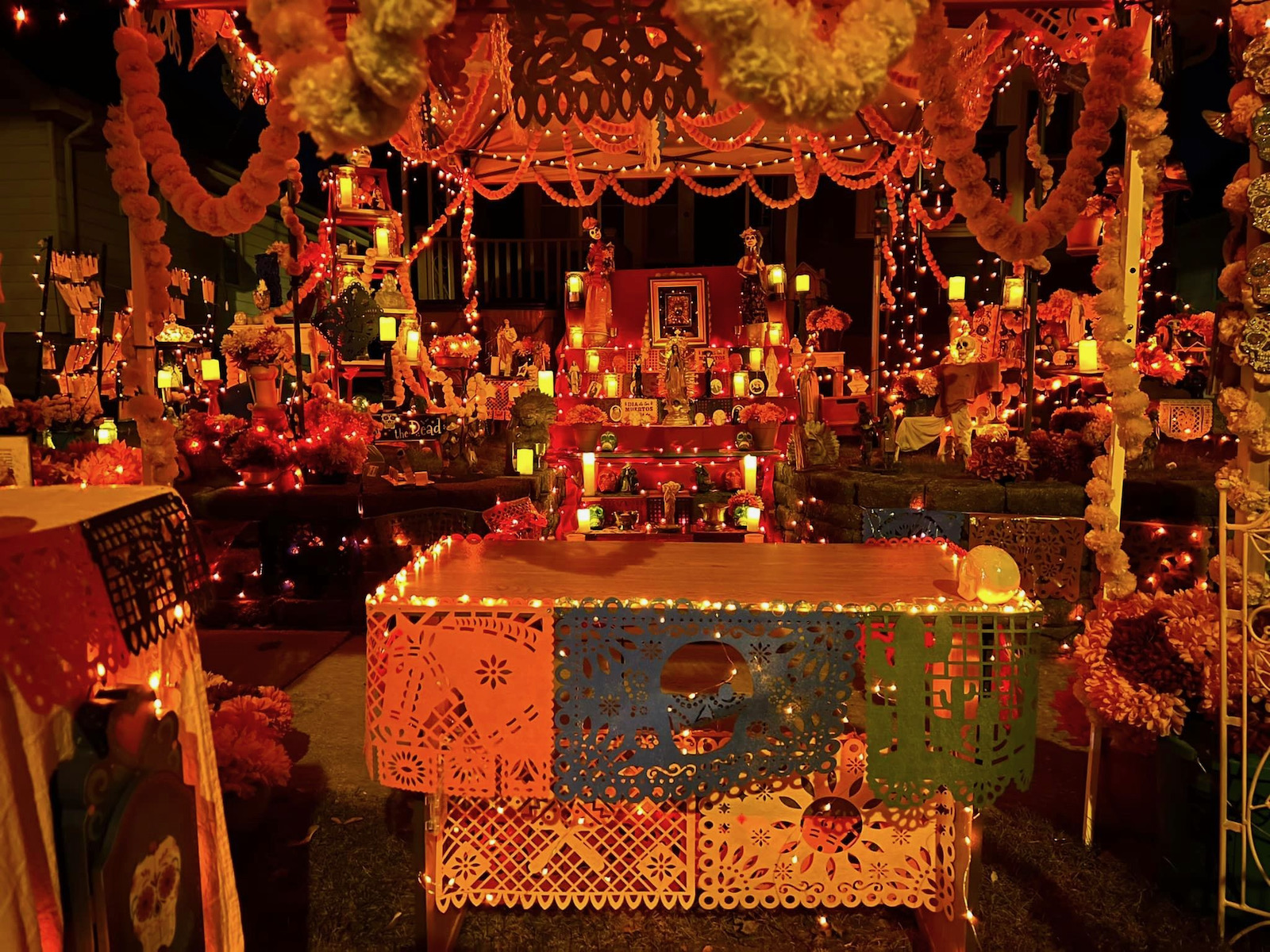 Gonzales, who lives in the house with his wife and two children, says he started building this year's ofrenda in August with his 4-year-old daughter. Together they worked on it about an hour a day for a month. It was a slow process, but Gonzales was grateful for the time.
"My daughter will not grow up knowing my mother and grandmother, so I was able to use this time to share with her stories about them while we were putting it together," says Gonzales.
The decorations are a collection of Gonzales' mother's and grandmother's, along with many pieces purchased from thrift stores that he fixed or repurposed.
"A lot of it is very DIY," he says.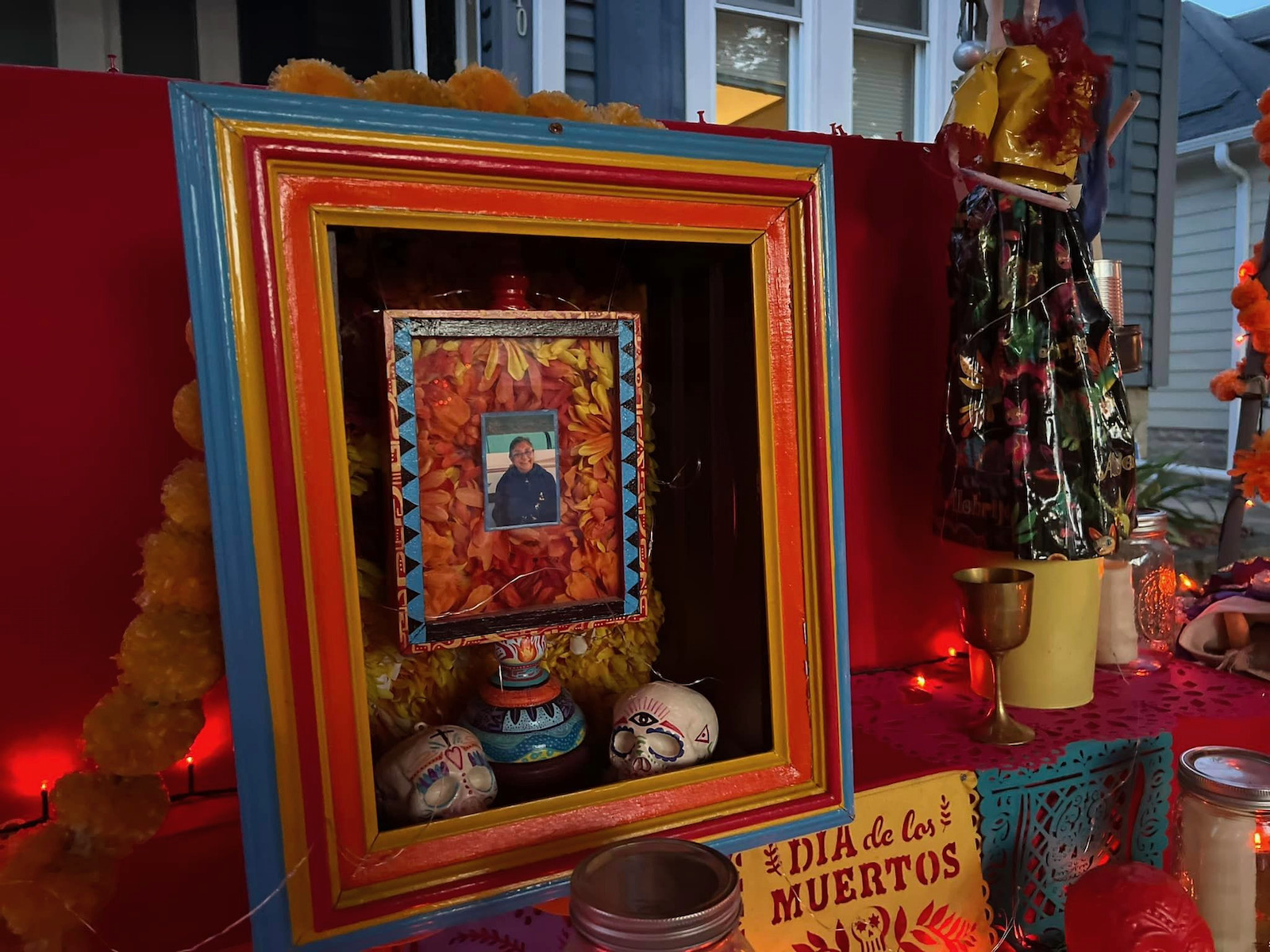 The Bay View Community Ofrenda will be intact through mid-November. Dia de los Muertos (Day of the Dead), a holiday of indigenous ritual, Mexican culture and western religion, historically celebrated on Nov. 1-2, is a time many believe the "veil" between the living and the dead is the thinnest and therefore the best time to celebrate the lives of the deceased.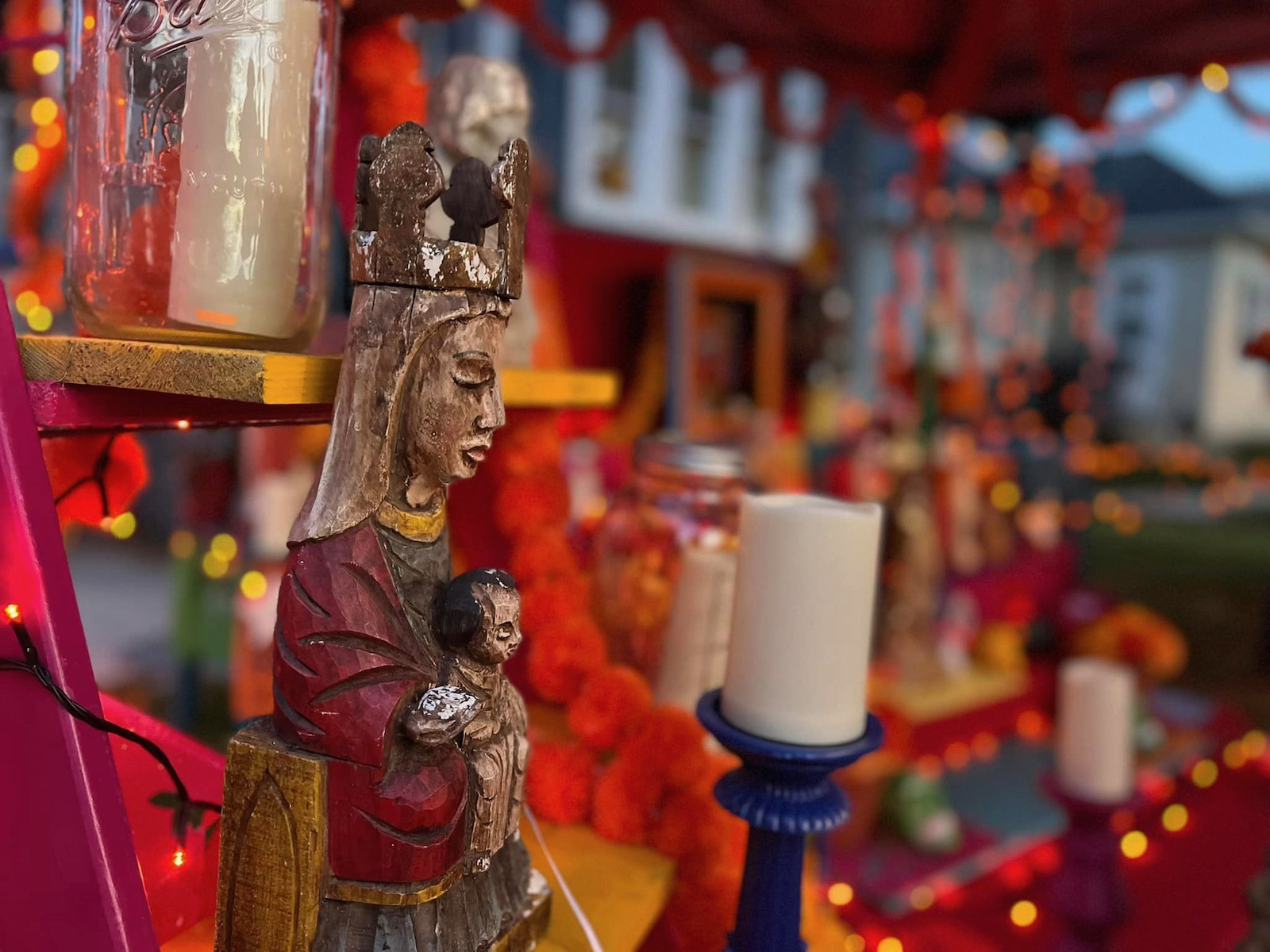 Gonzales says the ofrenda also allows him to share his culture with his neighborhood and to hear their stories of passed loved ones. Last year, he learned many of the photos were of family members lost to addiction, and so this year, he added a donation jar for the 4th Dimension Recovery Center.
"Anybody who's lost somebody and wants to place a picture on the altar to remember them in a positive way is welcome," says Gonzales.

Molly Snyder started writing and publishing her work at the age 10, when her community newspaper printed her poem, "The Unicorn." Since then, she's expanded beyond the subject of mythical creatures and written in many different mediums but, nearest and dearest to her heart, thousands of articles for OnMilwaukee.

Molly is a regular contributor to FOX6 News and numerous radio stations as well as the co-host of "Dandelions: A Podcast For Women." She's received five Milwaukee Press Club Awards, served as the Pfister Narrator and is the Wisconsin State Fair's Celebrity Cream Puff Eating Champion of 2019.