Día de los Muertos (Day of the Dead) is a two-day celebration – Nov. 1-2 – where the living honor the lives of the dead through various festivities and visual art displays such as ofrendas (altars).
The colorful ofrendas often include photos, flowers, candles, sacred hearts, skulls, flags, favorite foods of the deceased and more.
Three meaningful ofrendas will be on view Oct. 30 during Forest Home Cemetery's Día de Los Muertos 5k Run and Walk Festival. The ofrendas were created by artists and activists Katie Avila Loughmiller, Sabrina Lombardo and Whitney Salgado.
The ofrendas will be on view through Nov. 2 in the cemetery's chapel. However, the artists encourage people to visit the ofrendas the day of the event when the flowers are fresh.
The ofrendas were made in part from the support of 414loral and the Latinas Unitas en las Artes (LUNA) artists collective.
"We are also thankful to Forest Home Cemetery for providing a space for us to heal, come together and celebrate life, where during the pandemic there has been so much loss," says Salgado.
Loughmiller's ofrenda, "Juntos Sanamos / Together We Heal," serves as the community ofrenda.
"It has been a very difficult 18 months and our community has dealt with tremendous loss through the pandemic. This ofrenda depends on the community to come together and heal together," says Avila Loughmiller.
There will be materials available for guests to write notes/words/poems for loved ones who have passed or encouraging words for fellow community members. Guests are also invited to bring offerings to add to this ofrenda as well.
"This will be an opportunity for people to participate in building an ofrenda even if it is not a part of their culture or tradition," says Avila Loughmiller.
According to Loughmiller, Día de los Muertos is a holiday that originated several thousand years ago with the Aztec, Toltec and other Nahua people and they viewed the dead as members of the community kept alive in memory and spirit.
"This community ofrenda is both a traditional and non-traditional take on this idea to celebrate all our community members both living and dead and focus on our healing for the future," she says.
Lombardo created "Our Stolen Sisters," an ofrenda representing the missing and murdered indigenous women in the United States and Canada.
"This is a very heavy subject, but it is prevalent in our communities of color. We want to show support and bring awareness and do it while celebrating their lives," says Lombardo.
The ofrenda is also intended to bring support to the families of the victims.
"We want these families to feel supported and heard," says Lombardo. "Our communities cannot strive unless the people in our communities feel support and love and that is what we will share."
The final ofrenda, designed by Salgado, will raise awareness about Latinx artists who are underrepresented in the art world.
"If you ask anyone to name a Latin American artist, most are quick to say Frida Kahlo or Salvador Dali. This ofrenda will feature artists from all over the world who have since passed but deserve the same recognition and praise," says Salgado.
Through her ofrenda, Salgado hopes visitors walk away with a deeper understanding of people who came from poverty and found strength, beauty and success in their art.
"People who challenged the art world's sexism, created entire artistic movements and also used their platform to inspire political and social change," says Salgado. "It's so incredibly important to see representation from our gente and we aim to provide an educational experience and expand everyone's art world."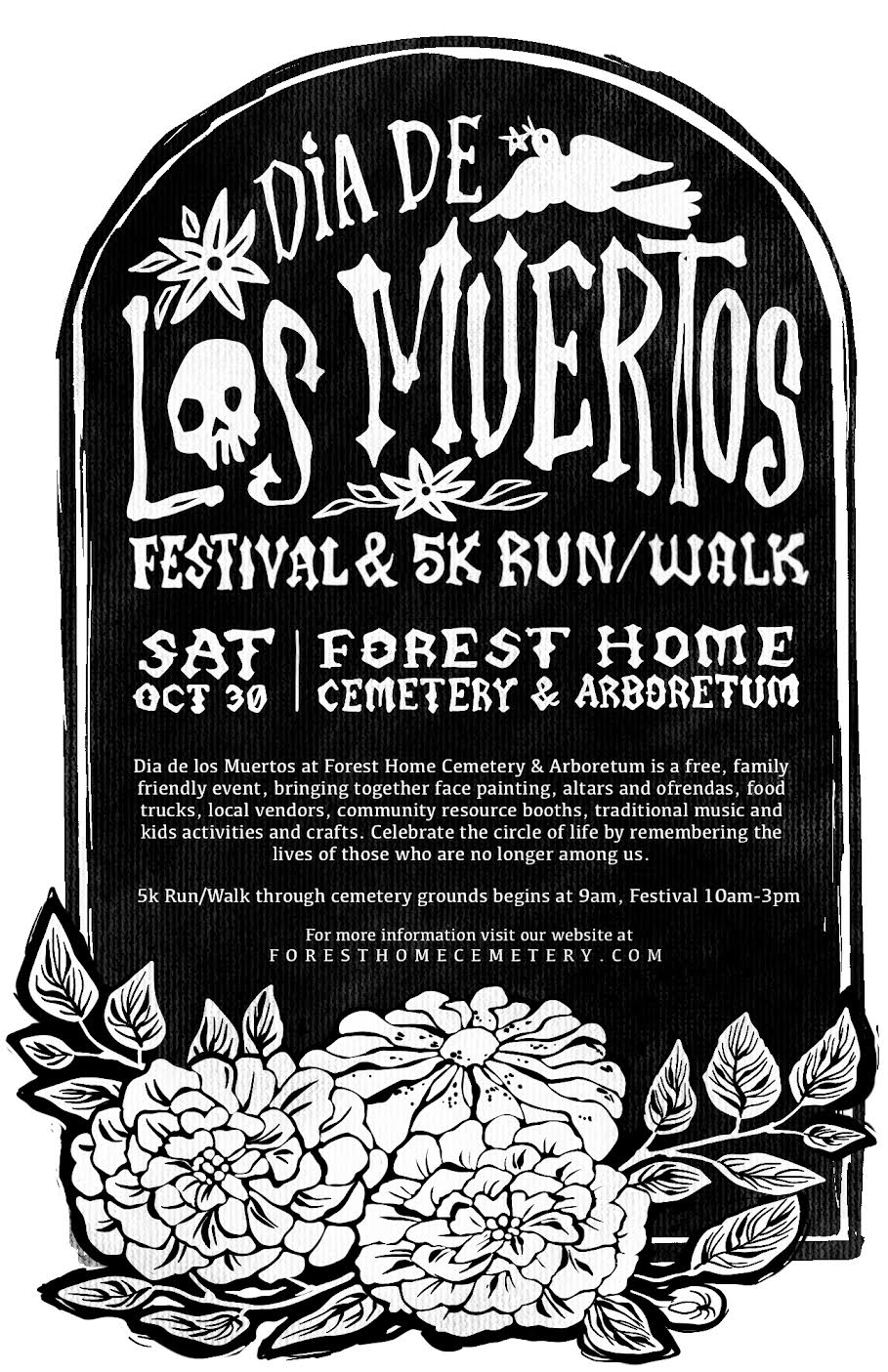 Molly Snyder started writing and publishing her work at the age 10, when her community newspaper printed her poem, "The Unicorn." Since then, she's expanded beyond the subject of mythical creatures and written in many different mediums but, nearest and dearest to her heart, thousands of articles for OnMilwaukee.

Molly is a regular contributor to FOX6 News and numerous radio stations as well as the co-host of "Dandelions: A Podcast For Women." She's received five Milwaukee Press Club Awards, served as the Pfister Narrator and is the Wisconsin State Fair's Celebrity Cream Puff Eating Champion of 2019.