Bay View Bowl, 2416 S. Kinnickinnic Ave., turns 90 years old this year – which has come as a surprise to a lot of people, including owner Mike Kosinski.
"I thought it was around 70 years old," says Kosinski. "But I recently found out it was 90."
To celebrate nine decades of business, Bay View Bowl will host an anniversary party on Saturday, Aug. 22 from 10 a.m. to 2 p.m. with, aptly, 90-cent bowling, 90-cent shoe rental and 90-cent hotdogs.
"We've never held an anniversary party before," says Kosinski. "We've never celebrated Bay View Bowl in any way, actually. It's going to be a great day."
Kosinski and his wife Andrea – whose artwork is displayed on the walls of the bar – bought the bowling alley and bar from John Schneider in 1999. When the couple took over the place they did a complete remodel of the floors, ceilings and bathrooms. Eventually, they added automatic scoring.
Bay View Bowl has a full bar with a pizza-and-appetizers food menu, a game room, pool tables, banquet area and 12 automated bowling lanes. Eight of them have built-in bumpers for children.
"We do a lot of birthday parties here," says Kosinski. "And baby showers. We're a very family-oriented place."
Kosinski started bowling at the age of seven. At eight, he was a member of the Alley Cats kids' bowling team at the Red Carpet Bowl on Howell Avenue.
"We were on TV on Saturday mornings," he says.
Kosinski still bowls today and hopes to someday beat his high score of 299.
Prior to owning Bay View Bowl, Kosinski worked there as a bartender. He and his wife lived above the bowling alley until a few years ago.
"We could hear people shooting dice – hooting and hollering – from our apartment," he says.
The couple – who still reside in Bay View – have been together for 24 years and they have two Old English Sheepdogs named Winter and Summer. (They had two other sheepdogs, Autumn and Spring, who passed away.)
"They're our kids," says Kosinski.
In 2013, a scene in the film "The Surface," starring Sean Astin of "Lord Of The Rings" fame,
was filmed at Bay View Bowl.
"That was an interesting experience," says Kosinski.
Kosinski says the success of Bay View Bowl is due to its location and history.
"Bowling is more popular in Bay View than ever," he says. "There are so many people moving here because of the new apartments and a lot of people have memories or stories from this place. I had a guy come in recently whose father set pins here."
During the summer, Bay View Bowl is open Tuesday-Friday from 6 p.m. to close. On Saturday and Sunday, it's open from noon to midnight. Glow Bowl is every Friday and Saturday night at 9:30 p.m.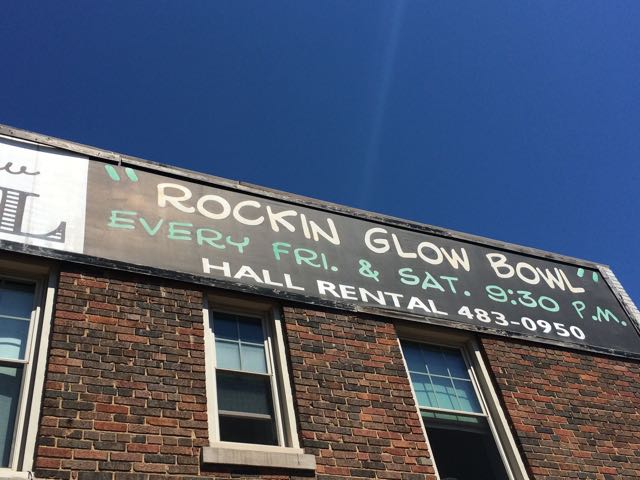 Molly Snyder started writing and publishing her work at the age 10, when her community newspaper printed her poem, "The Unicorn." Since then, she's expanded beyond the subject of mythical creatures and written in many different mediums but, nearest and dearest to her heart, thousands of articles for OnMilwaukee.

Molly is a regular contributor to FOX6 News and numerous radio stations as well as the co-host of "Dandelions: A Podcast For Women." She's received five Milwaukee Press Club Awards, served as the Pfister Narrator and is the Wisconsin State Fair's Celebrity Cream Puff Eating Champion of 2019.