Eric Lewis is enamored with vintage, Mid-Century items – so much so that his home, garage and place of business are filled with them.
Lewis is the co-owner of BC Modern, an antique shop focusing on the 1950s-70s, at 3116 S. Chase St. in Bay View. Last December, he and his wife, Veronica Rodriguez-Lewis, purchased the 1968-built building that formerly housed The Gluten-Free Trading Company and a bank before that.
"My goal is to re-envision the state of antique shops from being a place that's musty and cluttered and playing old-time music," says Lewis. "We create our own playlists here: literally and metaphorically."
BC Modern opened last month, after a seven-month renovation that resulted in a new roof, flooring, HVAC system and more.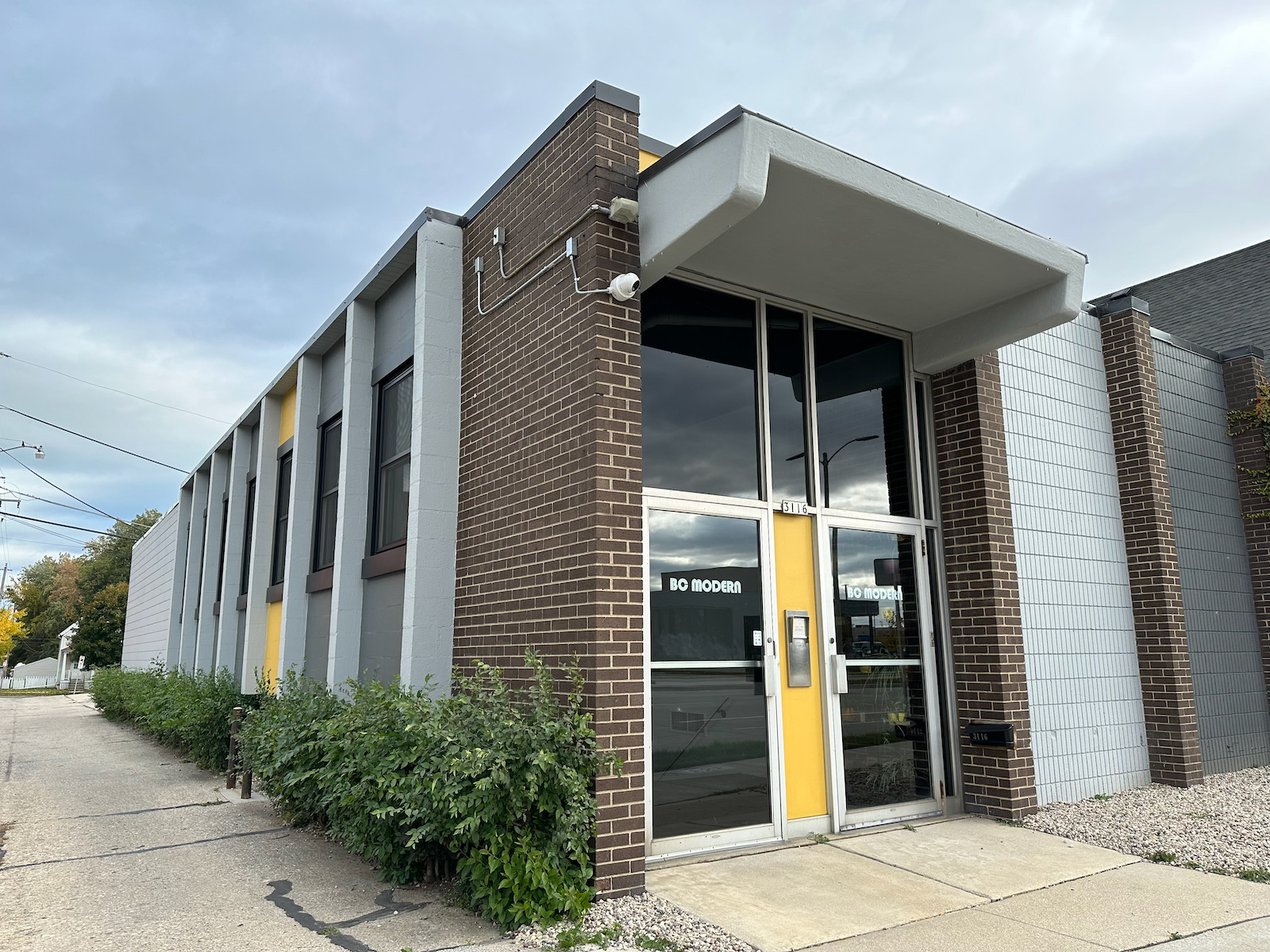 "I want this building to withstand another 60-70 years without needing anything done to it," says Lewis. "So I treated it like a muscle car: started from the inside out and kept building." (Lewis, a self-proclaimed "car guy," is currently restoring a 1975 Jaguar and a 1974 Dodge van.)
The shop, which spans over two floors, is only available to the public the last full weekend of every month on Saturday and Sunday from 10 a.m. to 4 p.m. The next opening is Oct. 29-30.
The first open house was the last weekend in September and attracted more than 800 people over the two days.
"I will never be open every weekend again. I gave up five years of weekends to get to this point," says Lewis, who opened the first BC Modern retail shop in Walker's Point in 2015. "When COVID hit, it gave me the chance to step back and figure out what I want to do with my life and how I want to spend my time. I love this, but I want to spend more time with my wife and daughters."
Purchasing the Bay View building as opposed to renting in Walker's Point has made it possible for Rodriguez-Lewis to work full time with Lewis.
"We finally got her out of corporate America," says Lewis. "It's been great being able to spend more time together and now I also have a full-time business partner."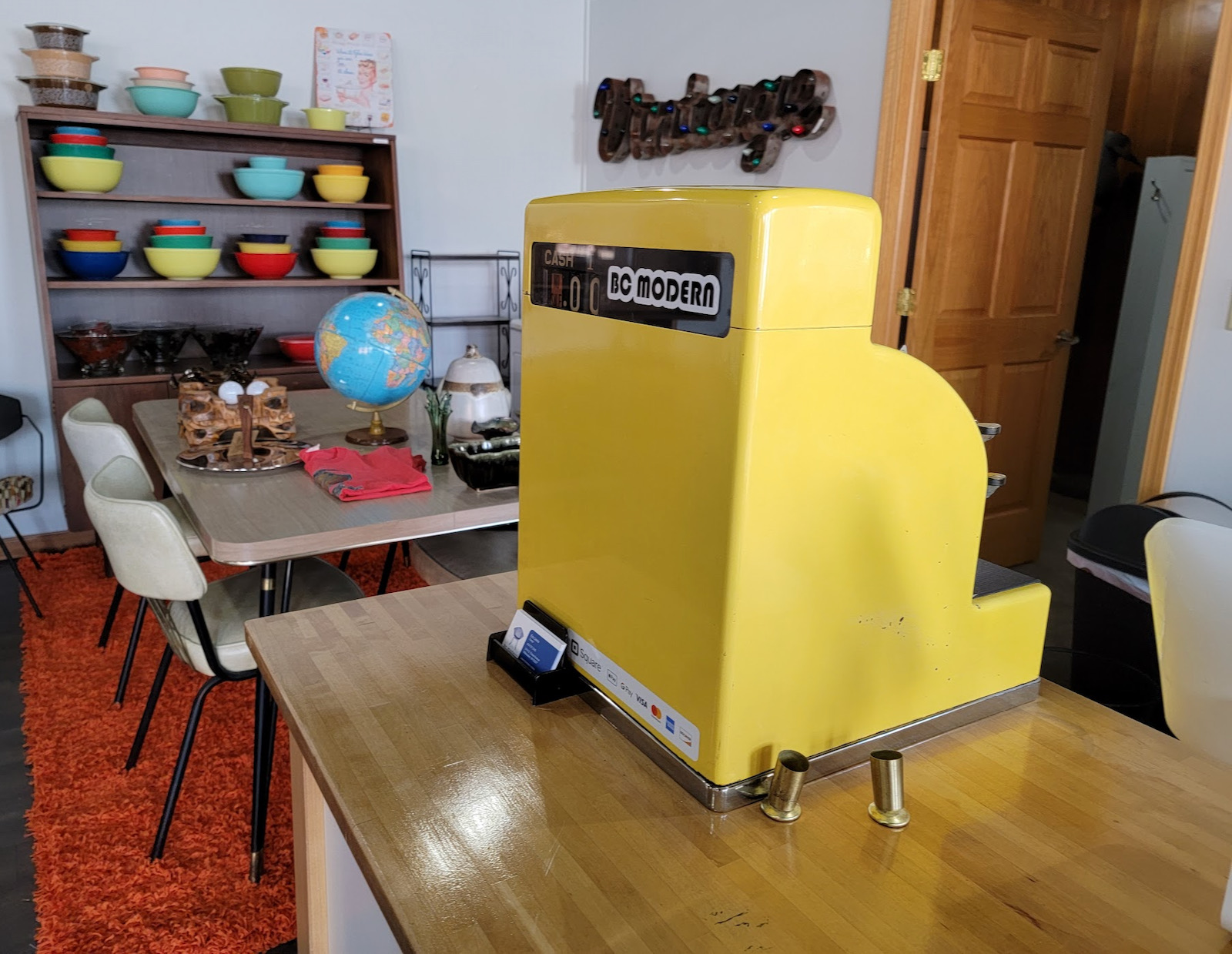 Lewis started his business in 2003, providing eBay consignment services to local businesses. He later morphed the venture into an auction company, Brew City Auctions & Estate Sales, that offers liquidation services. Some of BC Modern's inventory comes from this arm of the business, but Lewis also travels five or six days a month to rummage sales and consignment shops. He also hires "pickers" to find items.
"I'm very particular about what goes on the floor of my store. I pass on so much stuff if it doesn't speak to me. For me, it's not about flipping stuff. I'm very much OK with not selling things because that means I get to personally enjoy it longer," says Lewis. "I really look for unique pieces you aren't going to find in any other shop in Milwaukee. Like this lime green tie-dye sofa, I guarantee you're not gonna see this anywhere else."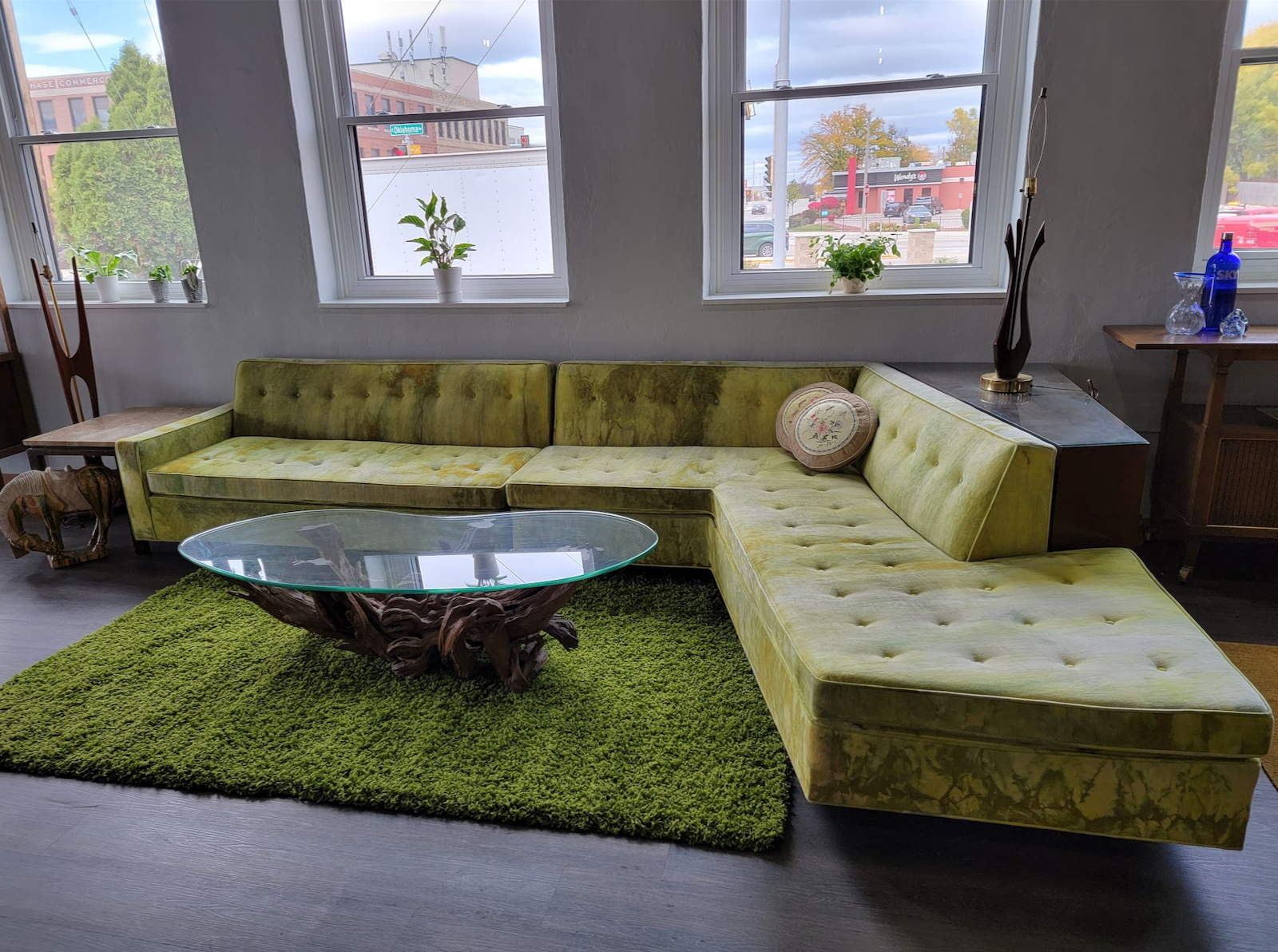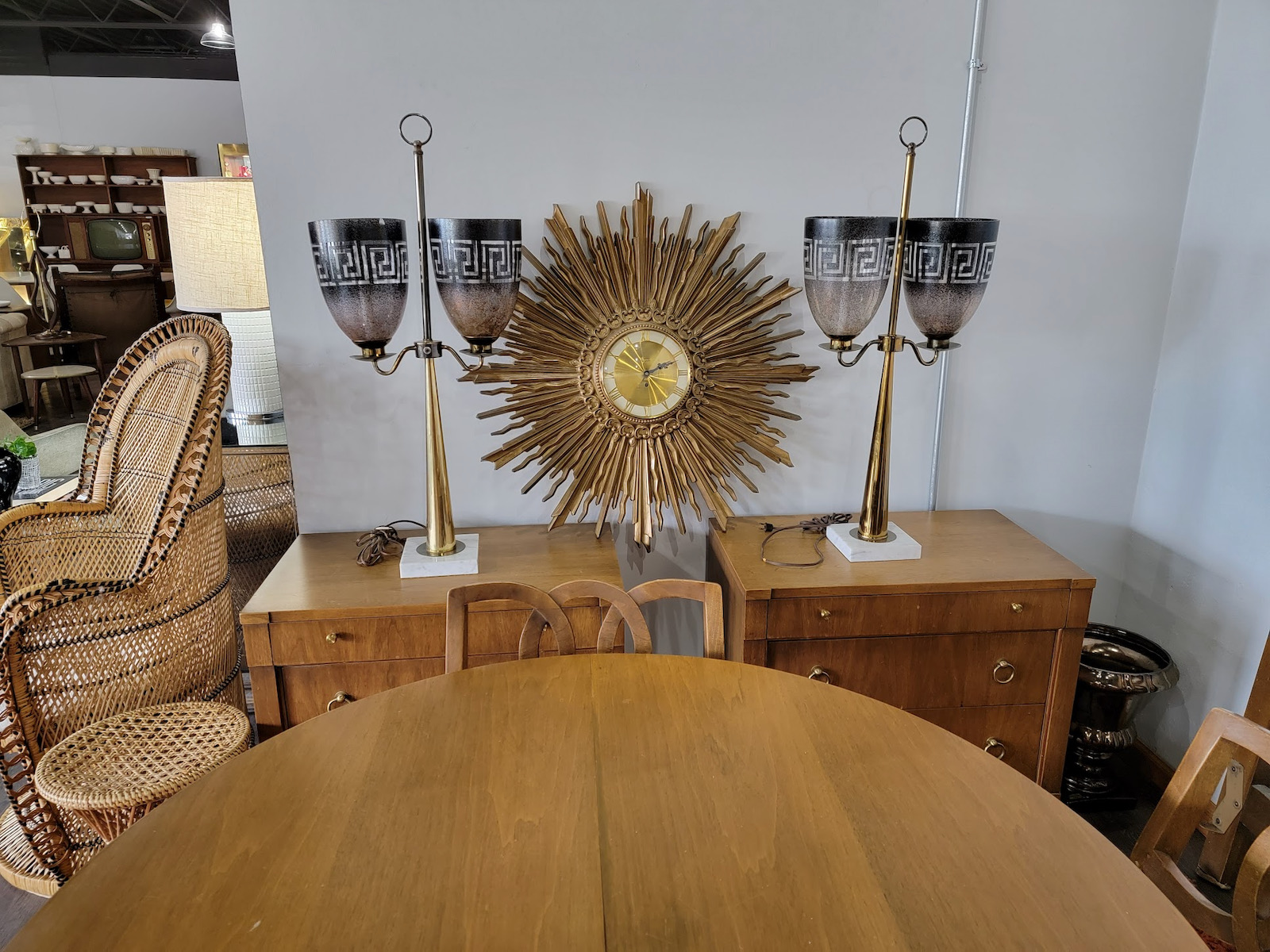 Every BC Modern item is thoroughly cleaned / polished / shampooed before it's priced for resale.
"Many items spend 2-3 days with me before they hit the floor," says Lewis.
Lewis is also very particular about how his shop is arranged and even with almost 5,000 square feet of space, he says it will never feel overstocked. The building, because it was originally a bank, has plenty of storage space, including a vault that's still intact.
"If you're looking for dressers they will always be against the wall. If you want Pyrex, it's always gonna be in the same place. Nothing will ever be stacked on top of each other. If it starts to feel too crowded we just don't put more stuff out; I never want customers to feel overwhelmed or like something is going to fall on them."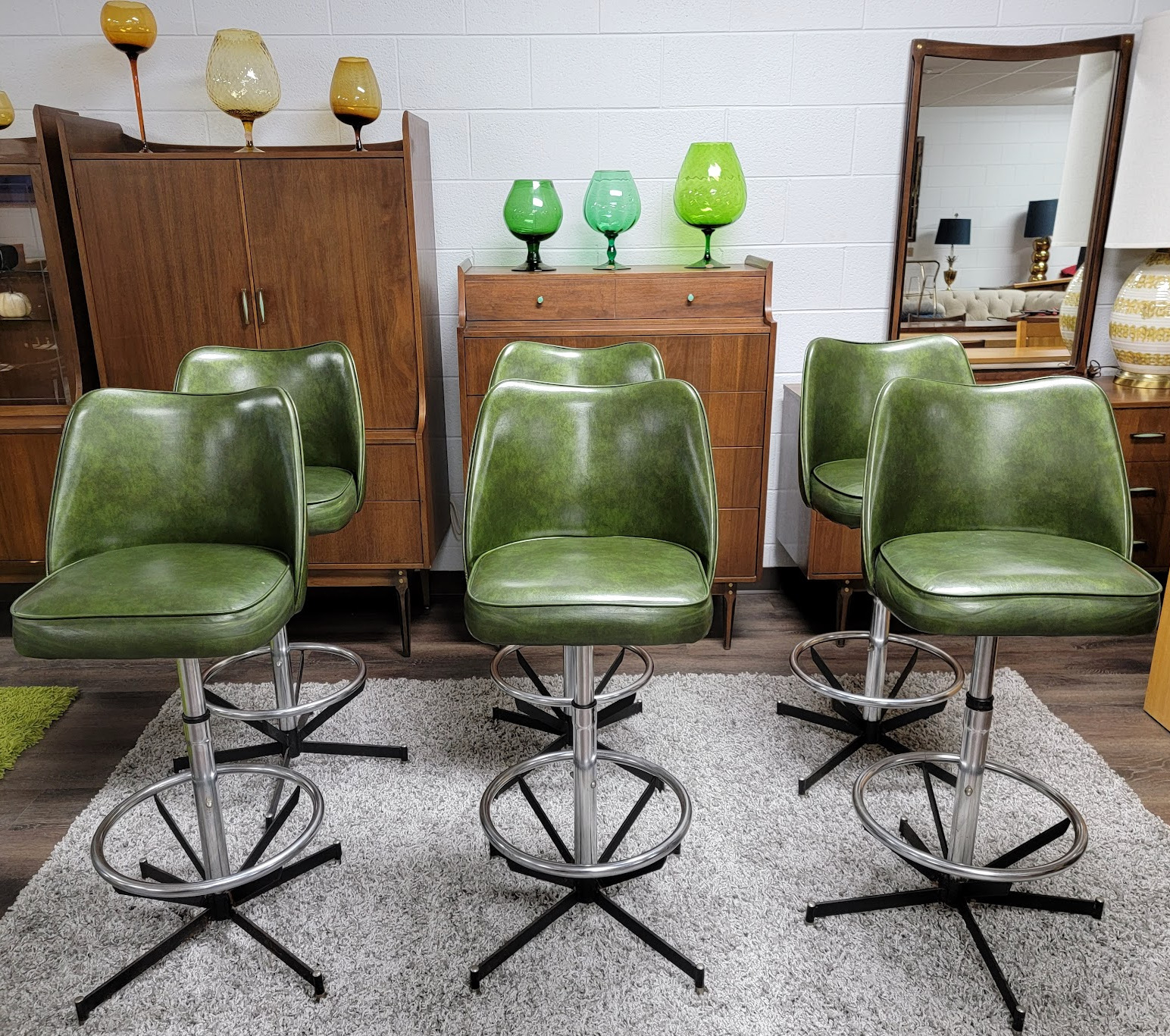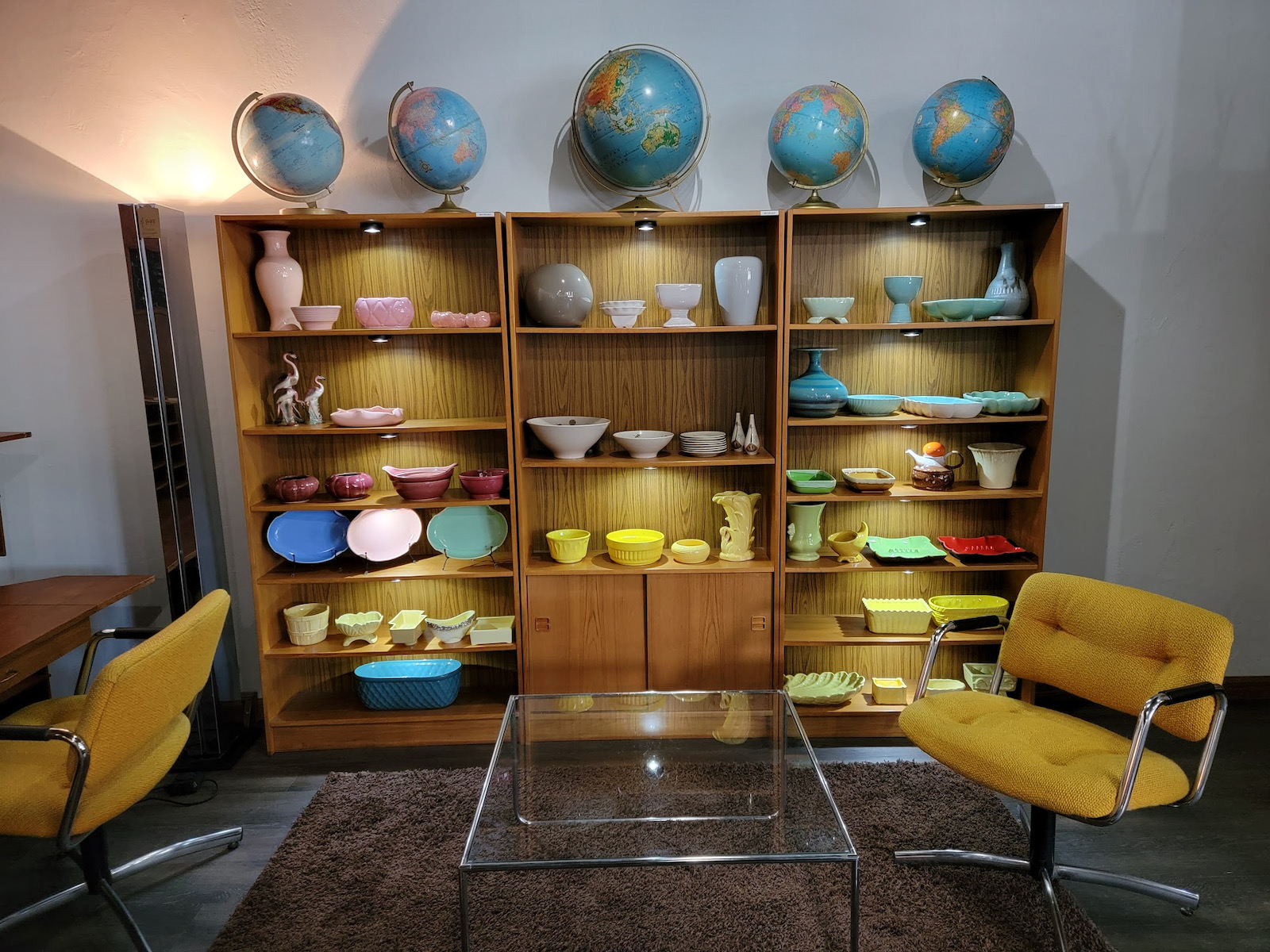 Lewis also pours and sells candles and his daughter plans to open a 1950's-style candy shop inside the space in the near future.
"And with that, my accountant says I'm not allowed to open any more businesses," says Lewis, laughing.
Follow BC Modern on Instagram.

Molly Snyder started writing and publishing her work at the age 10, when her community newspaper printed her poem, "The Unicorn." Since then, she's expanded beyond the subject of mythical creatures and written in many different mediums but, nearest and dearest to her heart, thousands of articles for OnMilwaukee.

Molly is a regular contributor to FOX6 News and numerous radio stations as well as the co-host of "Dandelions: A Podcast For Women." She's received five Milwaukee Press Club Awards, served as the Pfister Narrator and is the Wisconsin State Fair's Celebrity Cream Puff Eating Champion of 2019.