"Bar Month" at OnMilwaukee is brought to you by Miller Brewing Company, calling Milwaukee home since 1855. For the entire month of March, we're serving up fun articles on bars, clubs and beverages – including guides, the latest trends, bar reviews, the results of our Best of Bars poll and more. Grab a designated driver and dive in!
Readers named Blu in The Pfister Hotel as their favorite hotel bar, edging out County Clare for the first time in years.
Blu boasts a breathtaking view of the eastern-end of Downtown and the lake – which is not surprising from 23 floors up – but the swanky-yet-comfy cocktail lounge also boasts great craft cocktails, plush chairs, live jazz and free snack mixes. Plus, the ladies' restroom at Blu offers a similarly amazing view to the west.
OnMilwaukee editors' choice: The Pfister Lobby Lounge
Runners-up:
2. The Outsider at the Kimpton
3. County Clare
4. Branded at Iron Horse
5. The Yard at Iron Horse
This year we also asked a variety of prominent Milwaukeeans to weigh in on their pick for specific categories. For this category, we consulted Kyle Cherek of "Wisconsin Foodie."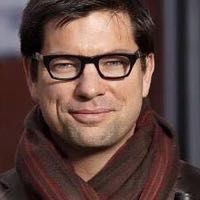 I currently like The Outsider best, a rooftop bar at the Kimpton Hotel – where, after a long engagement and a winning game of Connect Four, my wife promised to marry me. The drinks are smart but not too tricky, and the views give me a sense that I might be in another town ... one with myriad of hotel bars full of elegance and poise, dramaturge and an ineffable cool. A space in which the comings and goings, the expectations and inferences, disappointments and escapism of our hearts can settle or collide over a drink.