"Bar Month" at OnMilwaukee is brought to you by Miller Brewing Company, calling Milwaukee home since 1855. For the entire month of March, we're serving up fun articles on bars, clubs and beverages – including guides, the latest trends, bar reviews, the results of our Best of Bars poll and more. Grab a designated driver and dive in!
When it comes to finding a taste of Ireland and a tasty brew on St. Patrick's Day – or on any of the other 364 days of the year – OnMilwaukee readers have once again voted County Clare the best Irish pub in Milwaukee.
County Clare, 1234 N. Astor St., is a small inn that serves great authentic food, including Irish root soup, shepherd's pie, and corned beef and cabbage. With plenty of space to dine, drink or lounge by the fireplace, County Clare is always cozy yet rarely cramped.
After losing the silver medal for the first time to Mo's Irish Pub last year, Paddy's Pub reclaimed its runner-up title in 2017 – and in case that wasn't enough, the East Side favorite also nabbed the OnMilwaukee editors' pick. Meanwhile, McBob's, O'Lydia's and Mo's Irish Pub filled out the rest of the highly contested top five.
OnMilwaukee editors' pick: Paddy's Pub
Runners up:
2. Paddy's Pub
3. McBob's
4. O'Lydia's
5. Mo's Irish Pub
This year we also asked a variety of prominent Milwaukeeans to weigh in on their pick for specific categories. For this category, we consulted Kristin Paltzer, PR manager for Celtic, Inc.
Paltzer's pick: County Clare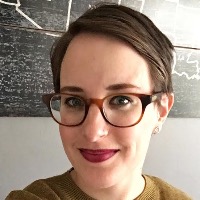 Milwaukee has a lot of great Irish bars and pubs, but if I'm picking a favorite, I have to go with County Clare.
The food is excellent, and I love the genuine pub atmosphere. It's warm, welcoming and cozy – especially on winter days.
It's the perfect place to go read a great book or catch up with friends while sipping a glass of whiskey. I have two little kids, so life is pretty busy these days. But I feel like I'm able to slow down and take a break from some of life's craziness when I'm there.