Jason Kidd made his return to coaching Tuesday night, bringing with him to the bench hopes for a Bucks season turnaround and also his sharp, tieless suit look.
After missing 15 games since undergoing right hip surgery on Dec. 21, Milwaukee's second-year head coach resumed his normal duties against the Magic at the BMO Harris Bradley Center and has said he feels great after more than a month of rehabilitation.
In Kidd's absence, interim coach Joe Prunty led the Bucks to an 8-7 record.
The fashionable Kidd is known for rocking a tailored suit sans tie on the sidelines. Since it's also college basketball's Coaches vs. Cancer "Suits and Sneakers Awareness Week," which the Badgers celebrated in Tuesday night's game against Indiana, we thought this would be a good time to rank the state's major-sport head coaches in sartorial excellence.
Here are Wisconsin's coaches ranked from best dressed to not-best dressed, understanding that most football coaches are large men who wear baggy sweatshirts.
1. Jason Kidd
Team: Bucks
Age: 42
Wears: Tieless suit
Style: Debonair minimalist
2. Rob Jeter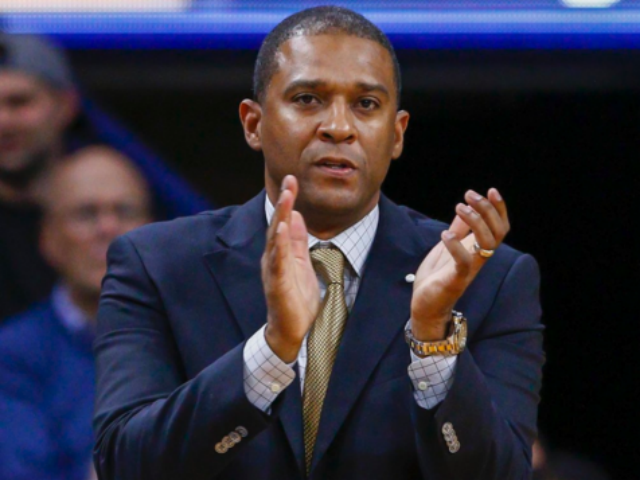 Milwaukee Panthers Twitter
Team: Panthers
Age: 46
Wears: Big suit, full bells and whistles
Style: 1920s-gangster GQ
3. Steve Wojciechowski
Marquette Men's Basketball Facebook
Team: Golden Eagles
Age: 39
Wears: Often-jacketless suit, Marquette tie
Style: Blue-and-Gold proud
4. Craig Counsell
Brewers Facebook
Team: Brewers
Age: 45
Wears: Team-issued hoodie or uniform
Style: Whitefish Bay boy-next-door
5. Greg Gard
David Stluka Photography Facebook
Team: Badgers basketball
Age: 45
Wears: Loosely fitting suit (usually accented with red and white)
Style: Found this in the closet
6. Mike McCarthy
Packers.com
Team: Packers
Age: 52
Wears: Whatever the Packers give him
Style: Green Bay chic
7. Joe Prunty
Bucks.com
Team: Bucks (interim coach)
Age: 46
Wears: Regular suit, vaguely matching
Style: Understated tax attorney
8. Paul Chryst
Wisconsin Football Facebook
Team: Badgers football
Age: 50
Wears: Sweatshirt tucked into khakis
Style: Football dad (or, Wisconsin Jim Harbaugh)
Born in Milwaukee but a product of Shorewood High School (go 'Hounds!) and Northwestern University (go 'Cats!), Jimmy never knew the schoolboy bliss of cheering for a winning football, basketball or baseball team. So he ditched being a fan in order to cover sports professionally - occasionally objectively, always passionately. He's lived in Chicago, New York and Dallas, but now resides again in his beloved Brew City and is an ardent attacker of the notorious Milwaukee Inferiority Complex.
After interning at print publications like Birds and Blooms (official motto: "America's #1 backyard birding and gardening magazine!"), Sports Illustrated (unofficial motto: "Subscribe and save up to 90% off the cover price!") and The Dallas Morning News (a newspaper!), Jimmy worked for web outlets like CBSSports.com, where he was a Packers beat reporter, and FOX Sports Wisconsin, where he managed digital content. He's a proponent and frequent user of em dashes, parenthetical asides, descriptive appositives and, really, anything that makes his sentences longer and more needlessly complex.
Jimmy appreciates references to late '90s Brewers and Bucks players and is the curator of the unofficial John Jaha Hall of Fame. He also enjoys running, biking and soccer, but isn't too annoying about them. He writes about sports - both mainstream and unconventional - and non-sports, including history, music, food, art and even golf (just kidding!), and welcomes reader suggestions for off-the-beaten-path story ideas.