For those Milwaukeeans who have been traveling to Florida Street for many years in search of fantastic soup and bread from Soup Brothers, a beloved, quirky cafe that opened in 1998, or the surprising sounds of live jazz music at Caroline's, or to visit the spectacular Iron Horse Hotel, the innate coolness of this block is old news. But for many, this will be a revelation.
Florida Street is also a notable fashion destination and, come this spring, the Walker's Point stretch will rival the Third Ward for cutting-edge chicness and walkability.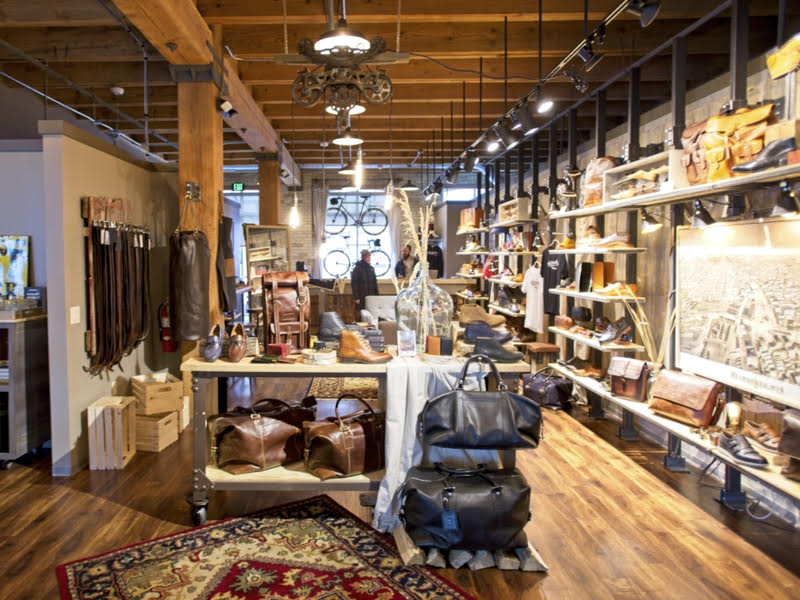 Last year, Florida Street welcomed Milwaukee Boot Co. and Gigi MKE Boutique, both high end shops inside the restored building at 234 W. Florida St. The former aptly sells handcrafted boots, shoes and leather accessories and the latter provides a wide range of upscale daywear, evening wear and wedding gowns.
Gigi owner Bev Berson has owned boutiques since 1959 when she opened a shop on 37th and North Avenue. She spent many years operating Gigi of Mequon, but when the North Shore building sold, she decided to give the hip and eclectic Walker's Point neighborhood a whirl.
"I knew this side of town was a young, vibrant area and I felt I needed a change, so here I am," says Berson. "And considering the setbacks of this year, we are happy to be open and holding our own."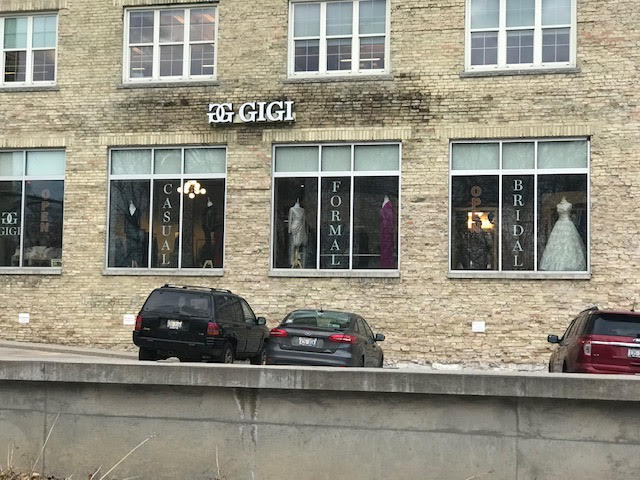 Abby Janiszewski opened Strike Bridal Bar, 326 W. Florida St. at the end of 2019. She creates alternative, custom wedding dresses from scratch and alters existing garments. Because her design style is one-of-a-kind and more on the creative side, she wanted to find a location that would support her vision – and Walker's Point seemed ideal.
"It's such a great area. I really wanted to be a part of it," says Janiszewski.
The Brix Building houses Lost Valley Cider Co., which will soon expand, Greige Patisserie and Brew Fitness. "It's exciting to see all the new activity on our street — from new buildings going up or being revitalized and now we're starting to see residents and businesses move into those spaces," says Lost Valley Cider co-owner, Chandra Rudolph. "The activation of our neighboring buildings have made the walk down Florida street more engaging and not just a thruway between 1st and 6th Streets."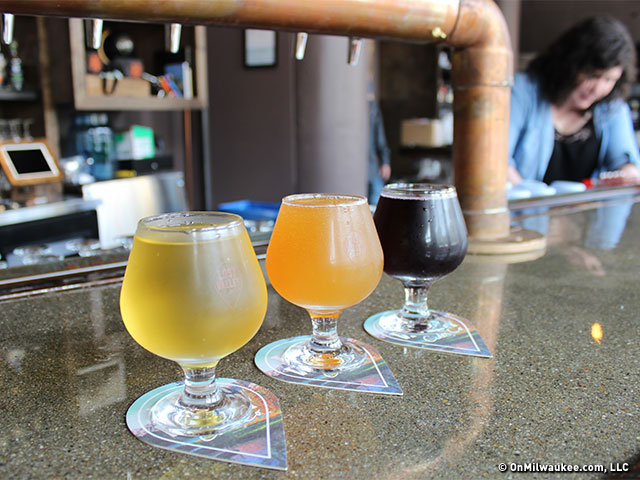 Barbara Berg is on the cusp of opening her clothing shop, Indigo Blu, in the Brix Building and hopes to do so by the end of 2020. Berg operates a shop in Green Lake, Wis. and was a tenant in the Iron Horse Hotel. Her clients are located all over the country.
"I've been watching Florida Street since 2015, and it's been building and building and building," says Berg. "It's all very exciting."
A portion of Indigo Blu's space will be leased out by Paula Hare who will operate Gearhead Fashion, a factory makerspace and apparel artist studio. Hare makes one-of-a-kind, limited edition apparel and accessories that have a rock star vibe.
"I make a lot of garments you won't see anywhere else: leather wear, trucker jackets. I've sold to a lot of rock and country bands all over the country," says Hare.
Another contemporary clothing shop, Luci Boutique, will open this spring. The shop, owned by Clai Green, was originally on Water Street in Downtown Milwaukee. It closed a couple of years ago, and Green went on to launch other projects, including event space The Mitch, and he is thrilled to reopen his business on Florida Street.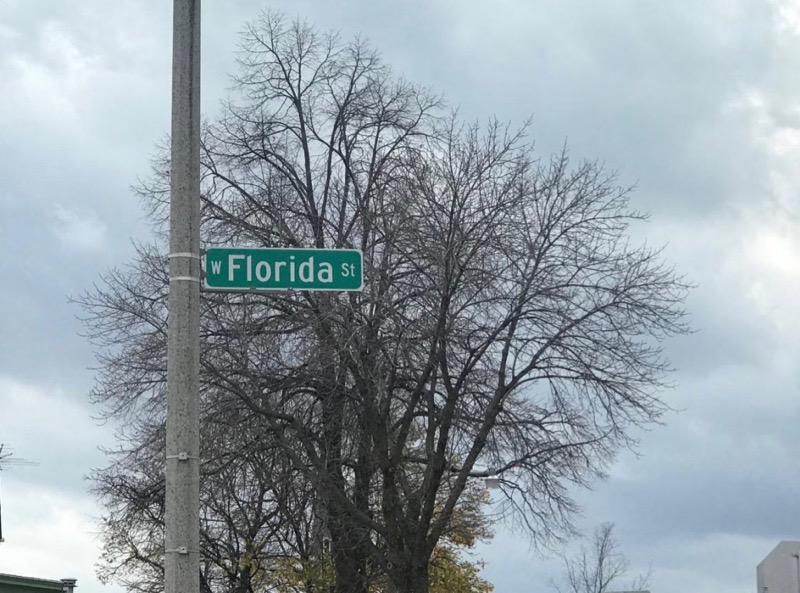 "Affordability is extremely important at Luci – everything will be between $38 and $88," says Green. "The product will change weekly and customers will be able to book private shopping experiences. We'll also eventually bring back Ladies' Martini Nights."
Luci will share the large space – which was most recently the studio of Milwaukee artist Reginald Baylor – with Jennifer Allen, aka Jennifer Love, who will open a woman-owned-and-operated tattoo shop called Honey Wraith in early 2021.
"I chose this space because of the large windows overlooking Florida Street. It's such a beautiful and neighborly pocket in the city," says Love.
Molly Snyder grew up on Milwaukee's East Side and today, she lives in the Walker's Point neighborhood with her partner and two sons.
As a full time senior writer, editorial manager and self-described experience junkie, Molly has written thousands of articles about Milwaukee (and a few about New Orleans, Detroit, Indianapolis, Boston and various vacation spots in Wisconsin) that range in subject from where to get the best cup of coffee to an in-depth profile on the survivors of the iconic Norman apartment building that burned down in the '90s.
She also once got a colonic just to report on it, but that's enough on that.
Always told she had a "radio voice," Molly found herself as a regular contributor on FM102, 97WMYX and 1130WISN with her childhood radio favorite, Gene Mueller.
Molly's poetry, essays and articles appeared in many publications including USA Today, The Writer, The Sun Magazine and more. She has a collection of poetry, "Topless," and is slowly writing a memoir.
In 2009, Molly won a Milwaukee Press Club Award. She served as the Narrator / writer-in-residence at the Pfister Hotel from 2013-2014. She is also a story slam-winning storyteller who has performed with The Moth, Ex Fabula and Risk!
When she's not writing, interviewing or mom-ing, Molly teaches tarot card classes, gardens, sits in bars drinking Miller products and dreams of being in a punk band again.