For the 10th straight year, October is Dining Month on OnMilwaukee, presented by the restaurants of Potawatomi Hotel & Casino. All month, we're stuffed with restaurant reviews, dining guides, delectable features, chef profiles and unique articles on everything food, as well as voting for your "Best of Dining 2016."
Yesterday brought us a tight race in the best of dining poll between Glorioso's and Jake's Deli for the title of Milwaukee's best sandwiches. And now, today brings us ... huh, yet another tight race in the best of dining poll between Glorioso's and Jake's Deli – this time for the honor of Milwaukee's best takeout. Talk about deja vu all over again.
But while Jake's Deli came out on the winning end for the sandwich crown, today, it's Glorioso's that gets its moment in the sun, as voters gave the classic Brady Street sandwich shop, deli and Italian market the victory. A well deserved win for the Milwaukee staple as well, with its freshly sliced meats and cheeses, housemade meatballs and Italian beef, and sandwiches like the Caprese with tomatoes, mozzarella and balsamic vinaigrette and the Human Torch filled with hot capicollo, hot calabrese, Glorioso's famous torch spread, provolone and hot muffalatta.
Speed Queen, Lucky Liu's and last year's inaugural takeout winner Ono Kine Grindz round out the rest of the tightly contested top five.
Runners up:
2. Jake's Deli
3. Speed Queen
4. Lucky Liu's
5. Ono Kine Grindz
Lori Fredrich's pick: Ono Kine Grindz
Once again, I'm giving this one to a spot that's made takeout their bread and butter. Ono Kine Grindz rocks it to the heavens with their delicious Hawaiian takeout. In fact, sometimes I wonder how the west side of town ever got along without them and their kick-butt Kahlua pork and tuna poke.
This year we also asked a variety of prominent Milwaukeeans to weigh in on their pick for specific categories. For this category, we consulted Christina Ward, master food preserver for Milwaukee County and food author. Her book, "Preservation – The Art and Science of Canning, Fermenting and Dehydration," will be published by Process Media in July 2017.
Ward's pick: Pho Hai Tuyet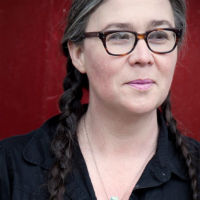 Delivery food is glorious laziness, a middle finger to the ever-evolving food pyramid of recommended nutrition. Delivery food knows that you're not wearing pants when you call. Delivery food knows that its very success is its excess.
Takeout food, however, is entirely different in concept. Takeout food is the solace of the working hard, working late harried soul. Takeout food wants to help you. Takeout food wants you to be a better person – but knows that today is not that day.
Pho Hai Tuyet at 204 W. Layton Ave. understands. Sure, they have a dining room, though I have only witnessed two people eating in said room, ever. But the lobby area is chock-a-block with weary folks patiently awaiting their takeout order. The staff is kind and helpful, quickly translating the wondrous world of pho to tired yet enthusiastic Westerners. Tolerant of indecipherable attempts at pronunciation, they often conclude your order with the soothing phrase, "Don't worry, we make it how you like."
When you finally get home and open your containers, you're overwhelmed with joy and thanks. The order is correct. It's hot. Oh, and fresh herbs and vegetables! It tastes magnificent. You feel healthy and restored. You're not a failure. Pho Hai Tuyet made it exactly how you like.