Black Is Beautiful is a series of interviews with interesting, intelligent and immersed-in-their-passion local African American women.
Black Is Beautiful is a new series of interviews with interesting, intelligent and immersed-in-their-passion local Black women.Tia Cannon was recently named the manager of the Marketplace BID 32, which means she supports and develops the businesses and community on North Avenue (from North 8th Street to North 27th Street) and Fond Du lac Avenue (from North 17th Street to North 27th Street.)
"As the BID manager my job is to create a safe and thriving business community, connect with the community, business owners and prospective business owners, and ensure the investors see the big picture," says Cannon. "If there's no connection between development and the people, then there's no point."
Cannon says this new role is a natural fit because it allows her to further the work she has been doing as a general contractor and developer for the company she founded, ANC Real Estate. ANC joined forces with Scott Crawford as a development team lead by Que El-Amin to complete the community within the corridor as a unit.
She also serves as the owner's representative for Scott Crawford, a real estate development company led by Que El-Amin.
Cannon has a lot on her plate, but that's how she prefers it. She is determined to grow Milwaukee's North Side – and has already had a strong impact in a short amount of time.
OnMilwaukee: Where were you born and raised? Where did you study and later begin your career?
Tia Cannon: I was born in Milwaukee. I graduated from Tosa West High School and went to UWM (University of Wisconsin-Milwaukee). Then I worked for Wells Fargo and eventually started my own business.
Can you share a little about your business?
I am the founder of ANC Real Estate, a remodeling and reconstruction company. I also have a non-profit called ANC Foundation that supports recidivism.
What inspired you to do this work?
I founded ANC Real Estate because I dreamed of helping others realize their own dreams of owning a home. After working in the mortgage industry for years, I saw too many families who could not buy or keep their homes, and I knew I could help. Today, I am literally unlocking doors for people who need affordable housing, face financial obstacles or need a trusted guide to help them through the home buying, remodeling or construction process.
What do the initials "A," "N" and "C" stand for?
They are the initials of my two daughters. They have different last names, but the same initials: Alayha Nicole Cortez and Ava Noelle Cannon.
So you run a company, work as the BID Manager and are a mom? Sounds like a ton of work.
It is, but I enjoy it. I really felt like I had to take this opportunity to continue the work I was already doing to enhance and revitalize the neighborhood.
What exactly is the North Avenue Marketplace BID?
We represent the commercial properties and businesses located at and around the intersection of West Fond du Lac Avenue and West North Avenue. As manager, my job is to activate the community which, to me, means starting at the foundation and building trust by patronizing businesses, talking to the owners, meeting residents and immersing myself in the area.
How's the job going so far?
I've been managing the BID for less than 90 days and have recruited more than 20 additional businesses. I am working with owners to renovate spaces that have been sitting dormant for a long time.
What is fulfilling about being the BID manager?
I get to do the work I've been doing, but on a larger scale and in an area I am extremely familiar with.
When we think of economic development we think about what's next, but not what's currently there. This job allows us to work on what's already there. This brings hope and motivation and sustainability to the area.
What is your biggest concern of the neighborhood you represent?
My biggest concern is safety. Businesses fail because of safety. People move away because they don't feel safe. Getting it under control will lead to more businesses being supported by the community. This will allow more businesses to flourish and in turn encourage more to come.
Can you tell me about your volunteer work?
I volunteer a lot. Every year I do a back to school and holiday give away that supports over 500 families in the neighborhood. I also work to foster positive relationships between women and young girls. We need to know that women can relate to one another and trust one another.
Do you ever think about leaving Milwaukee?
I think we all think about it when it gets cold. But honestly speaking, sometimes I don't know if Milwaukee truly wants to see or be the change that I want to see. And other places are definitely more susceptible to change. But as long as I'm here I'm going to ensure to stimulate the business and community here.
What do you love about Milwaukee?
My roots are here. My great grandfather relocated here in late 60s. He was one of the first African American inn keepers (managers) of a Holiday Inn. That was unheard of back then. So my legacy and my story is here and I love being able to show this to my kids. I want them to know our tradition but also know a new Milwaukee someday.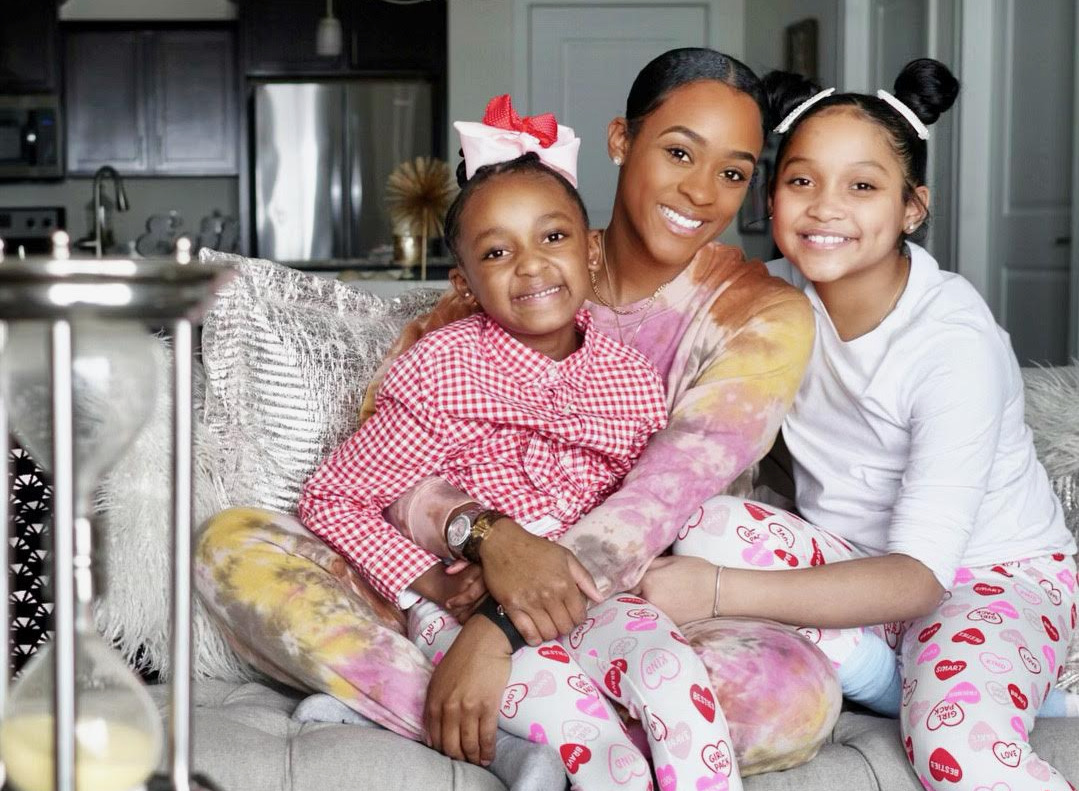 Molly Snyder started writing and publishing her work at the age 10, when her community newspaper printed her poem, "The Unicorn." Since then, she's expanded beyond the subject of mythical creatures and written in many different mediums but, nearest and dearest to her heart, thousands of articles for OnMilwaukee.

Molly is a regular contributor to FOX6 News and numerous radio stations as well as the co-host of "Dandelions: A Podcast For Women." She's received five Milwaukee Press Club Awards, served as the Pfister Narrator and is the Wisconsin State Fair's Celebrity Cream Puff Eating Champion of 2019.