Black Is Beautiful is a series of interviews with interesting, intelligent and immersed-in-their-passion local African American women.
Venice Williams has worn many hats and cultivated many different spaces that guide more Milwaukeeans toward healing – which in turn lead to growth and joy.
Williams is the founder of the spiritual ministry The Table that has myriad projects under its umbrella including the community garden Alice's Garden and retail space Kujicagulia Producers Cooperative. Williams has also fronted many family and wellness community groups.
In January, Williams was given a large Evangelical Lutheran Church in America (ELCA) building located at 5305 W. Capitol Dr. The gift of this building allowed Williams to have a home base for The Table and to expand its contributions to include vocational training, counseling, yoga, art therapy and more.
"We now have a year-round facility that we can bring in all the things we already do as well as really grow to better serve the city," says Williams.
Williams refers to herself as a minister – a title she believes can belong to anyone – as well as a "spiritual and cultural midwife."
"I am here to birth what's already inside of you. To say 'oh hell yeah' to what you were told or thought you couldn't do," says Williams.
OnMilwaukee: Tell us more about The Table.
Venice Williams: The Table is a "first century style community in the 21st century." Part of its ministry has been Alice's Garden, Kujikagulia (retail space) in the Sherman Phoenix and community outreach and now, with the new space, it has many new offerings from many talented people in our community.
What does "first century style community" mean?
During the 1st Century, people gathered for worship around tables and shared a meal, studied scripture and talked about what was going on in the community. They listened to one another and then met the community's needs. To me, it can be that simple and that's what we have returned to at The Table. It's all about stripping down the excess and bringing people back to basics.
What organizations are now part of The Table and located in the building?
Anamoly Catering is here to not only provide food for events but also to offer classes that reintroduce food to kids and adults in a very healthy way. Mystic Phoenix Art is using their passion for art to help people explore their own gifts. It's art therapy, not in the formal sense, but helps people process life through art. Birth Workers United is here to work directly with families and to provide training so we have more birth doulas in the city. Full Circle Healing is an offshoot of the family's farm and will offer wellness events and more.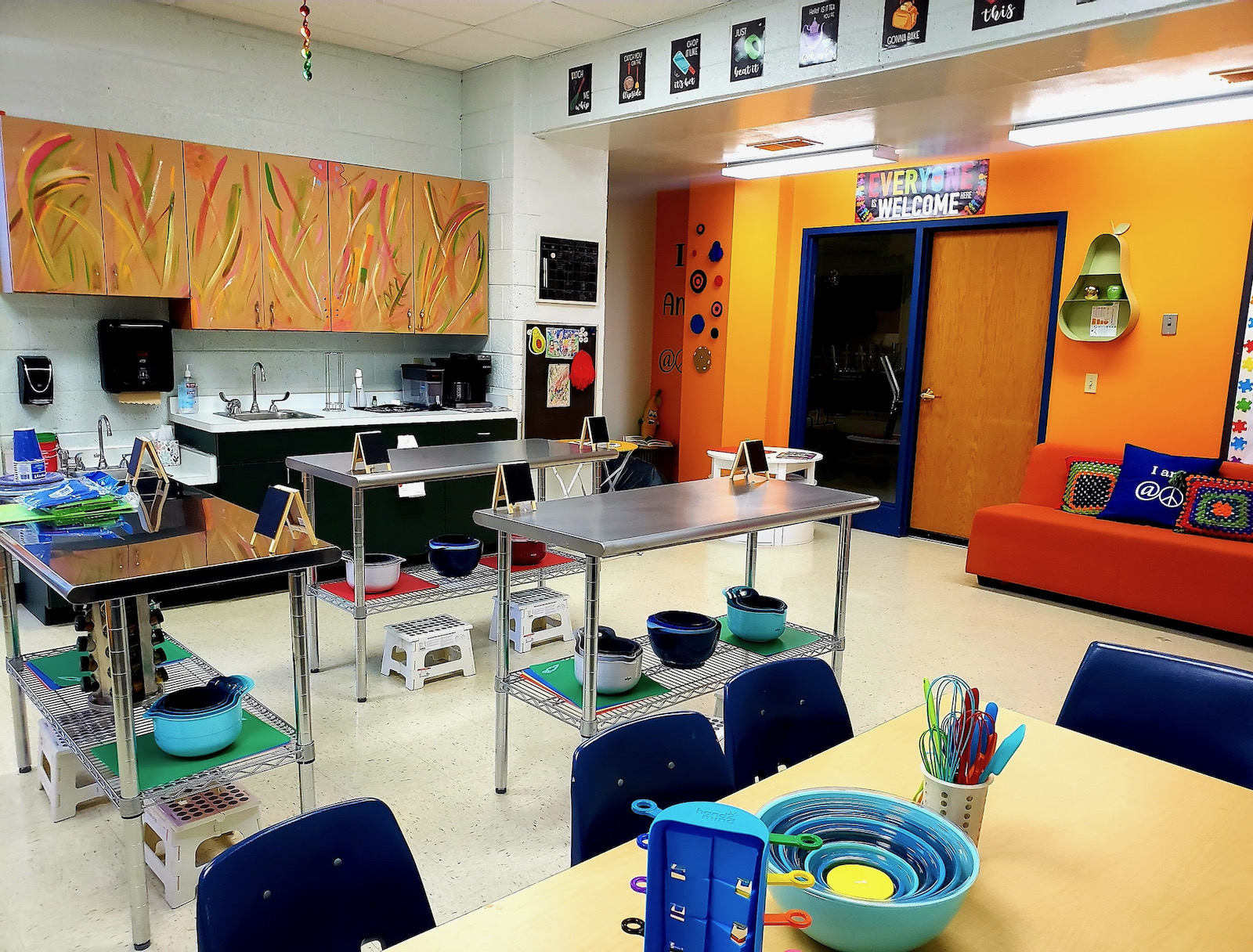 We also have yoga, reiki, and this autumn, Rebirth Inc. Theater Company will also join us.
We have many groups that meet under this roof, or will be in the near future: adult children of alcoholics; reading circles; parenting classes; couples counseling.
And I am really excited about our Community Council of Elders. This is a group of older people who are opening to convening, listening and guiding younger people at no cost.
Vocation training is an important part of your mission, right?
Yes, an incredible elder once said "we are all here to walk each other home" and that image is how I see the crafting of the vocational apsect of this space.
This is a safe space for dreaming out loud. A place for people to say "I wanna be a ___ or I think I could be good at ___ or I would love to learn ___.
Now that the space is yours, will it still function as a church with services and such?
Yes, we have our services on Wednesday evening insteasd of Sundays. We will also use the sanctuary for weddings, funerals for when someone has died tragically, baptisms – however we can honor and celebrate life.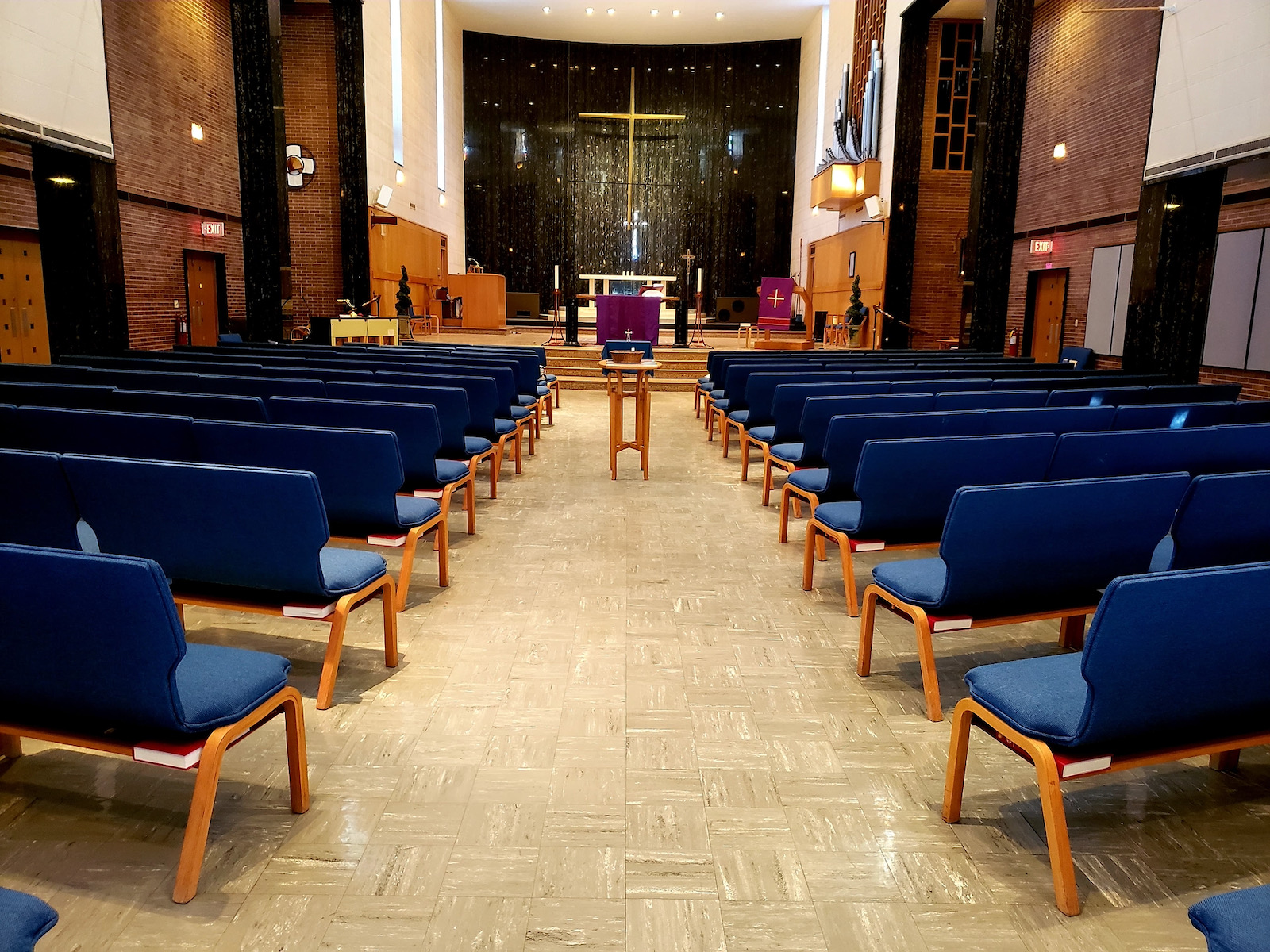 You are an ELCA ministry but are all people welcome – regardless of their faith or lack of one?
Absolutely. Anyone is welcome. We are multi-faith, multi-age and multi-ethnic. We are a part of the ELCA because the ELCA recognizes the need for new models to reach people.
We've been told in so many different ways this neighborhood or segments of our community are not enough and we are here to say you are more than enough and let us help you find your way. We literally want people to slow down in this city and metaphorically let us walk you to a new home.
Why did the congregation give you this building?
This church, like many older congregations that were predominantly white at one time, changed over the years. As programs and parishioners started to diminish, these wonderful people wanted to give this building to someone who would continue doing work to improve the community, but in a new way. We can't keep doing the same thing over and over again and expect new results.
You were supposed to move into the church right before the pandemic hit, right?
Yes, our original plan was to open March of 2020. But for obvious reasons that didn't happen. But the pandemic wasn't all bad. It made a few things incredibly clear including that it provided the opportunity for many to evaluate what they are doing with our lives.
Any final words?
Oh, so many. OK. This is my gift to my community, to my neighbors, we're here to say "of course you can!" And if we can't teach you, let us find the person who can. We need to not just be free of violence, but free to dream. Because joy is not a privilege and the pursuit of happiness is for everyone. We need to birth the things we need to heal. It's not complicated from where I sit. I am intentionally walking people home, bringing them back to The Table.

Molly Snyder started writing and publishing her work at the age 10, when her community newspaper printed her poem, "The Unicorn." Since then, she's expanded beyond the subject of mythical creatures and written in many different mediums but, nearest and dearest to her heart, thousands of articles for OnMilwaukee.

Molly is a regular contributor to FOX6 News and numerous radio stations as well as the co-host of "Dandelions: A Podcast For Women." She's received five Milwaukee Press Club Awards, served as the Pfister Narrator and is the Wisconsin State Fair's Celebrity Cream Puff Eating Champion of 2019.