History was made at Fiserv Forum last night as the Milwaukee arena traded the hardwood for ice, hosting its first ever NHL game and the city's first in nearly three decades. The Chicago Blackhawks' "Home Away From Home Series" welcomed the Minnesota Wild for a preseason matchup, and hockey fans from throughout the state and from Chicago came to enjoy some hockey at an unlikely venue.
Here are ten awesome images from the Blackhawks' Home Away From Home preseason matchup against the Wild:
1. Pre-game festivities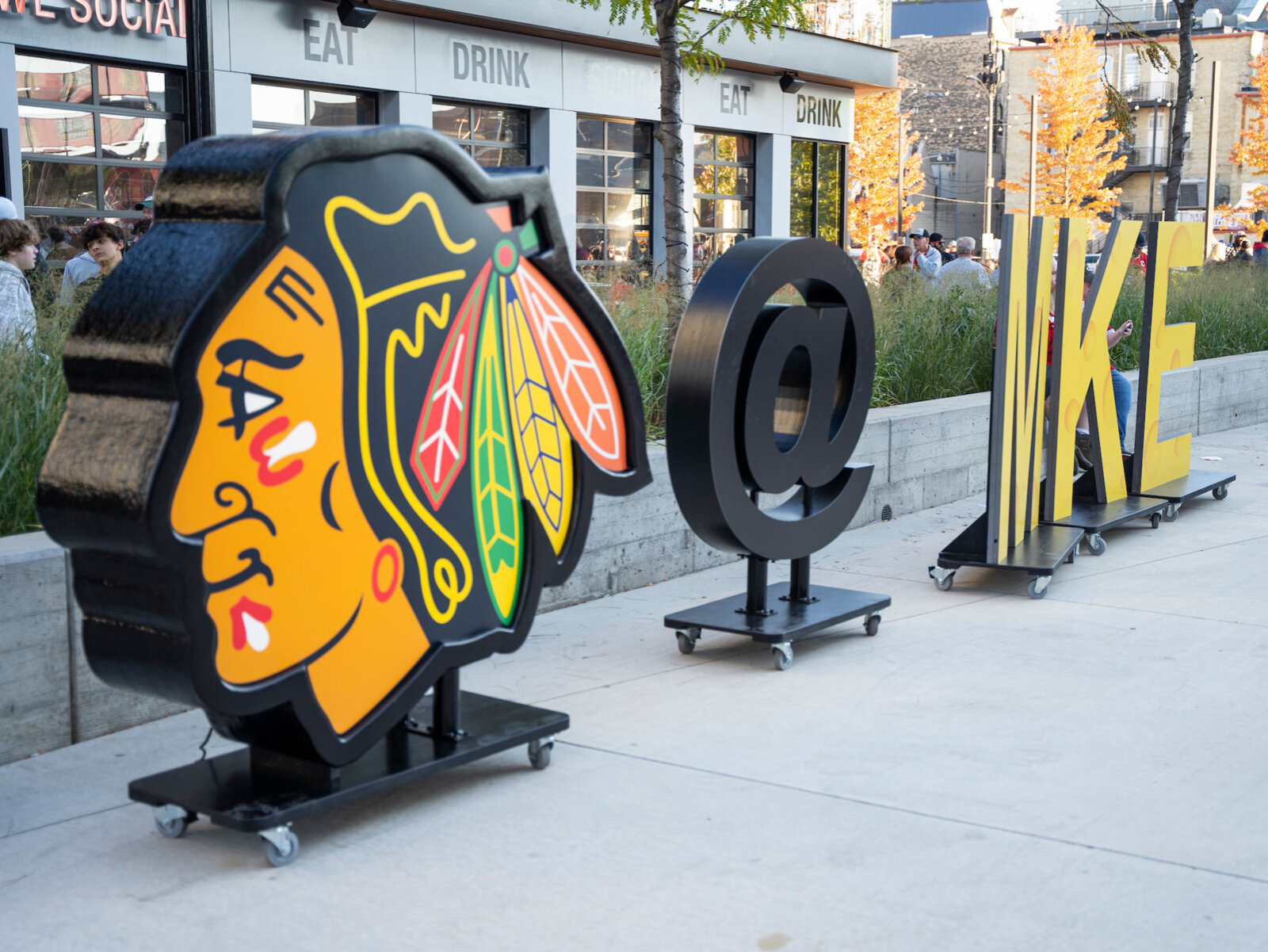 Sixty minutes of hockey wasn't enough to celebrate professional hockey in the city of Milwaukee, so the Blackhawks and Fiserv Forum hosted pregame event celebrations and special Blackhawks activations before the game on Sunday night. Fans enjoyed special photo opps, mascot appearances from Bango and Tommy Hawk, and much more – including a special visit from former Blackhawk and Wisconsin Badger legend Chris Chelios.
2. Flower power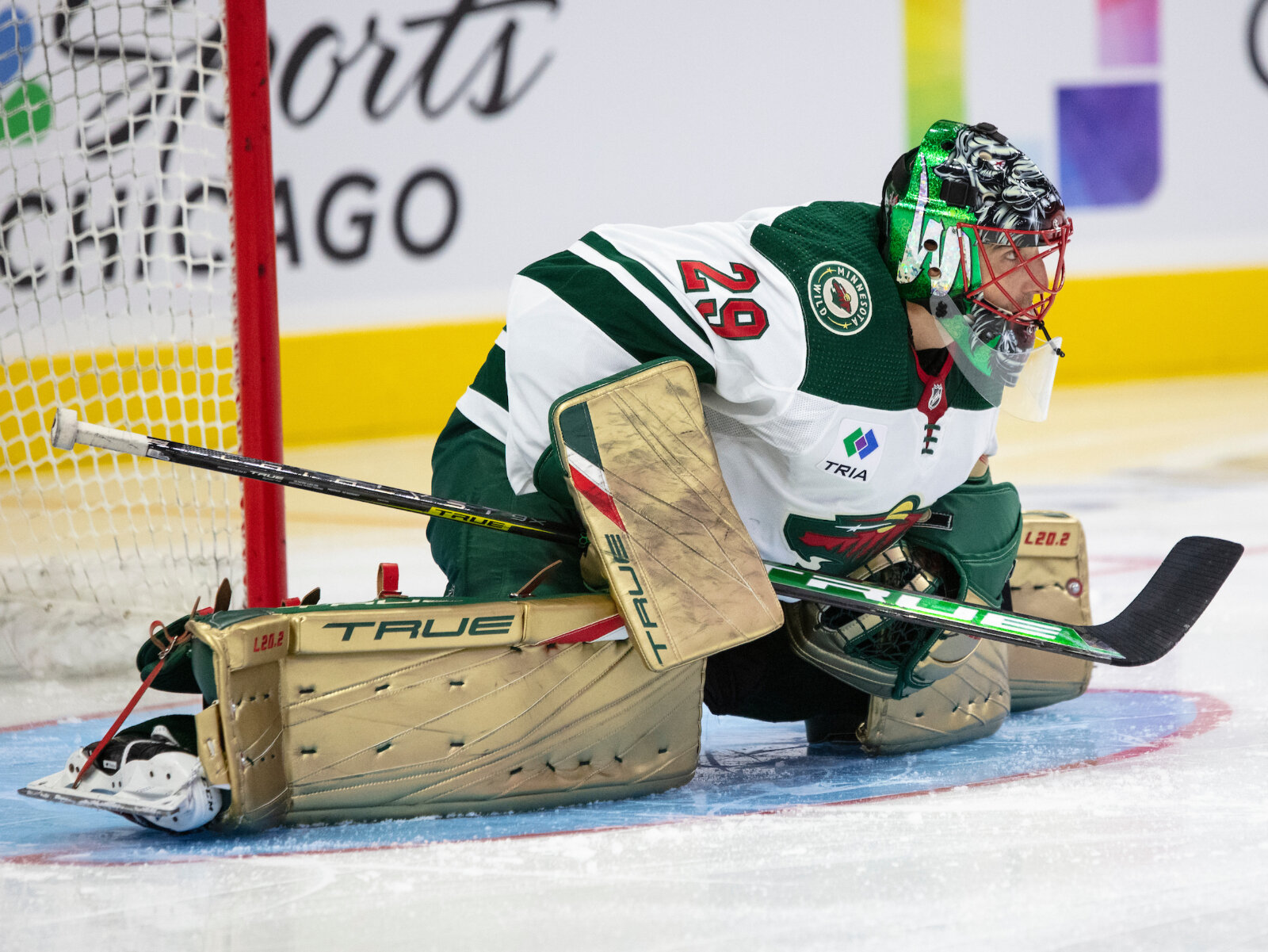 Marc-André Fleury, or "Flower" as fans call him, was on fire Sunday night. While he only faced 12 shots on goal, Fleury stopped all 12, earning a shutout against his former team.
3. All smiles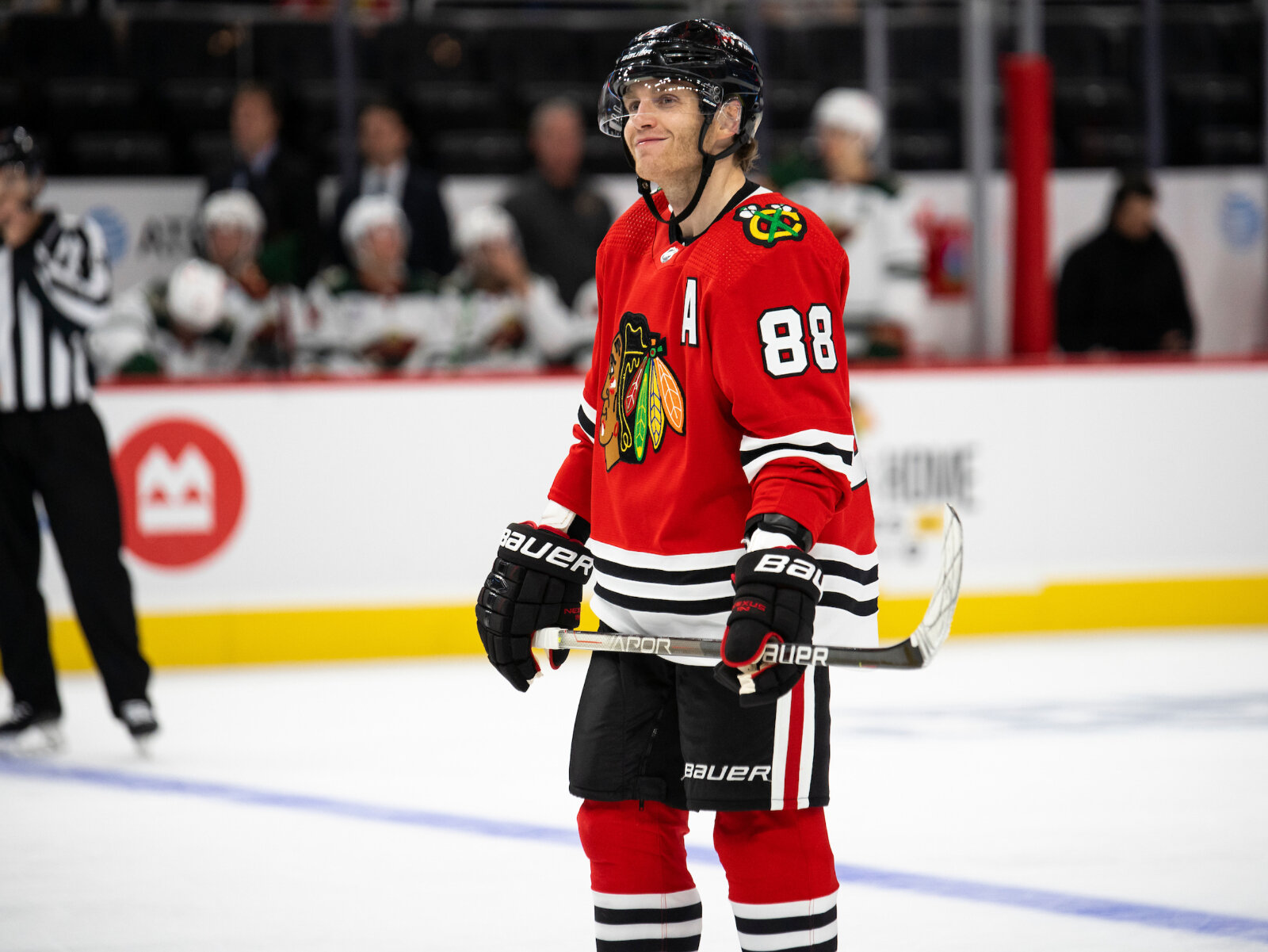 Despite the 3-0 preseason loss to the Wild, Patrick Kane was all smiles on Sunday. The crowd was full of Blackhawks fans and pro hockey returned to Milwaukee – what isn't there to smile about?
4. Watch out for flying pucks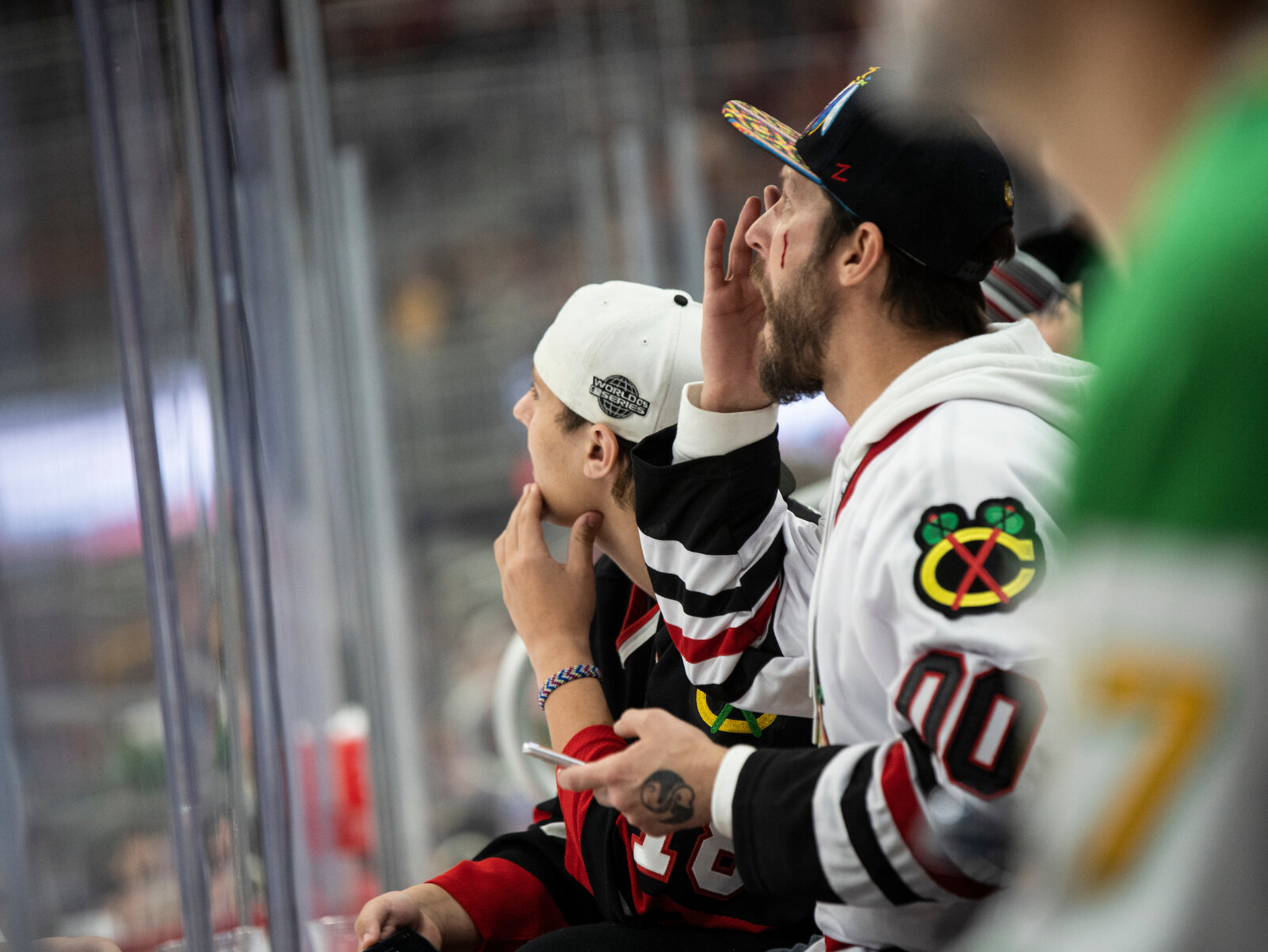 If an opposing player draws blood while committing a penalty, an extra two minutes are tacked on to the penalty – but if you're a fan, all you get is a great story. The fan pictured here caught a puck to the face. Unfortunately the fan who retrieved the souvenir didn't want to give the Hawks fan the puck for his troubles and broken glasses.
5. Full house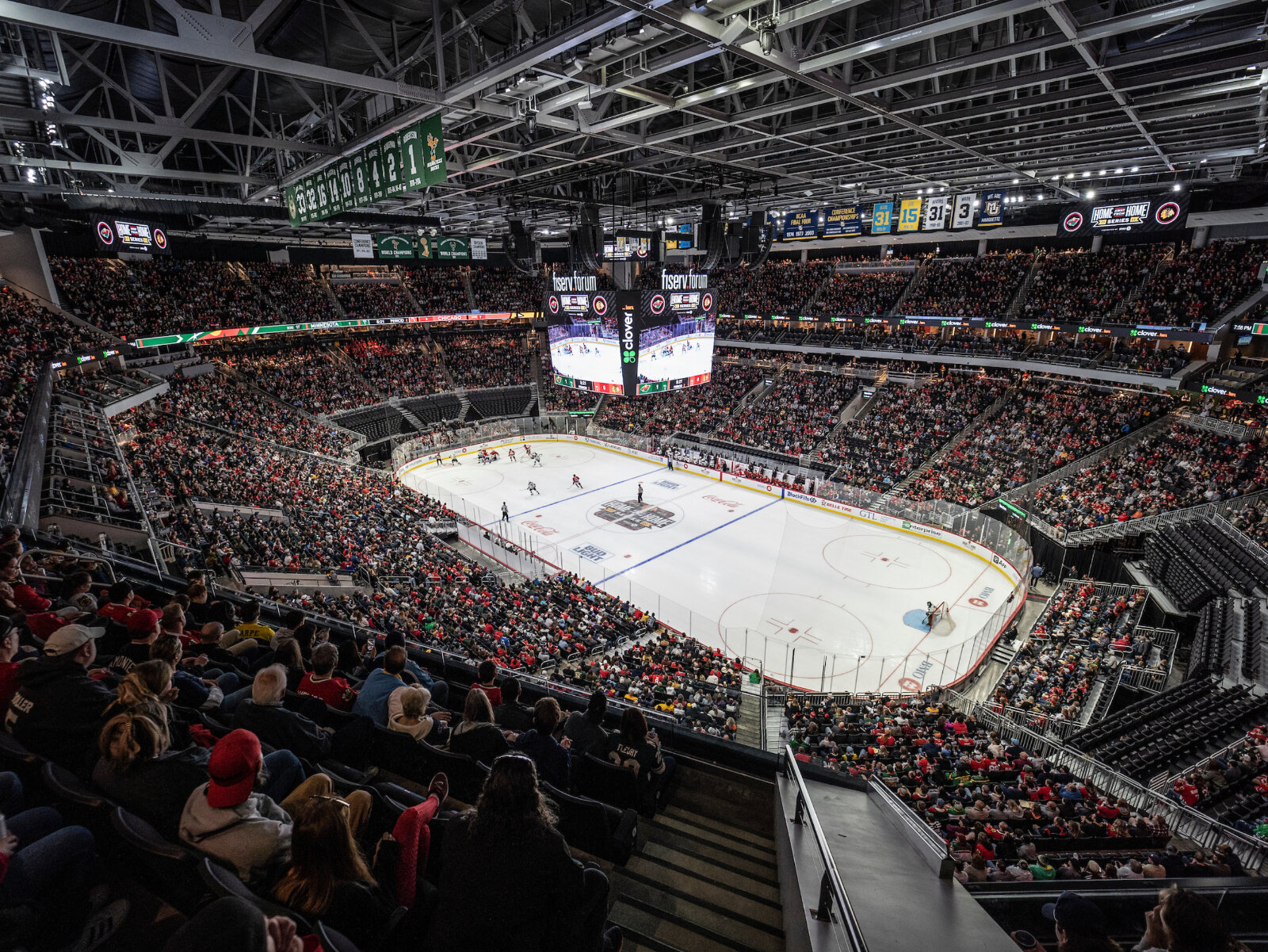 What ever happened to predictability? If you would have asked the hockey community in the area if Milwaukee could sell out an NHL game, they wouldn't have been surprised when tickets for Sunday night sold out in minutes. Don't expect yesterday to be a referendum on Milwaukee getting a hockey team, but the city made it loud and clear that they'd love more NHL in Wisconsin in some sort of capacity.
6. Ryan Hartman: equipment manager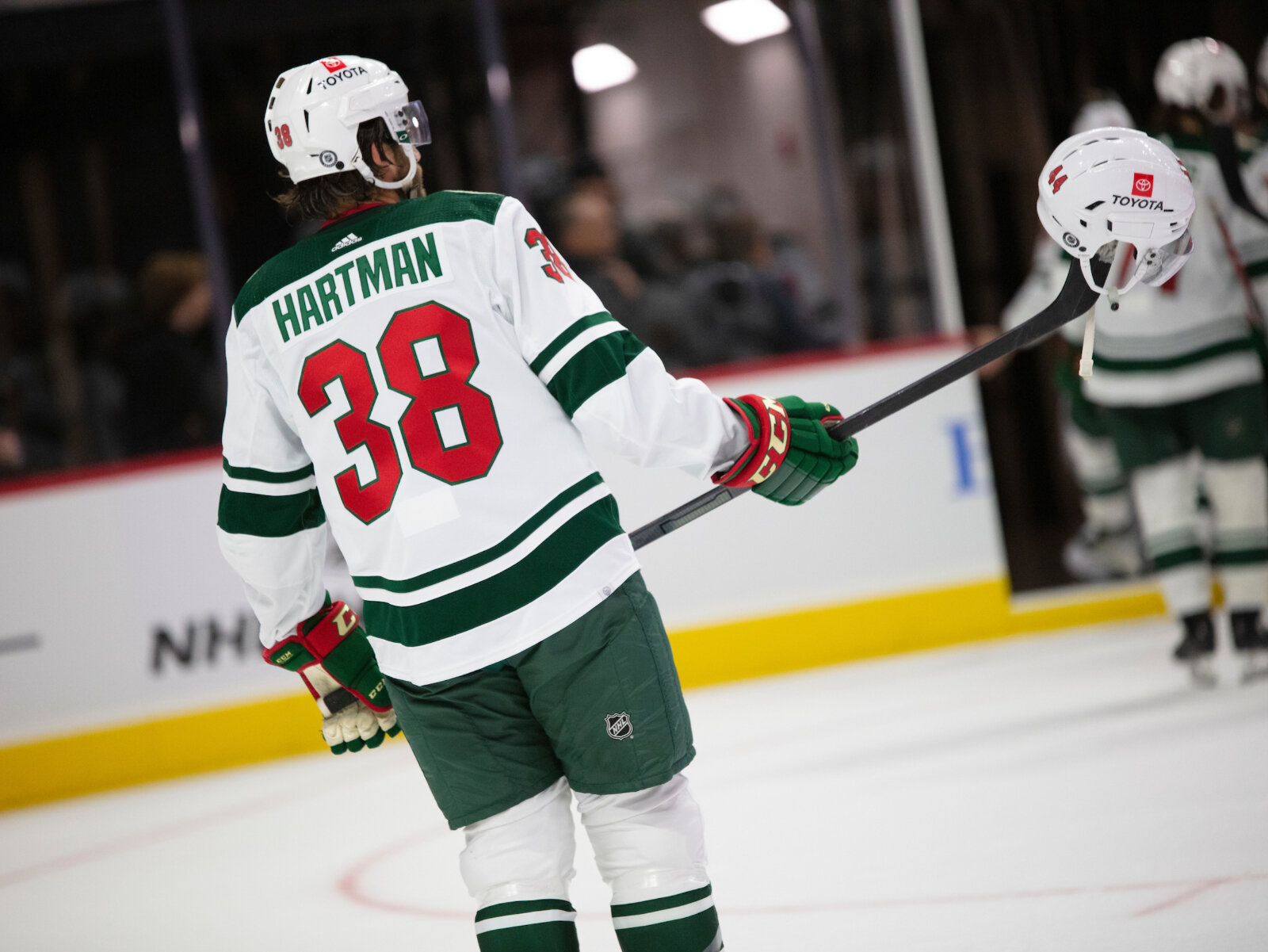 Hartman took off his hockey player hat at the end of the first period and put on his equipment manager hat as he retrieved Joe Hicketts' bucket, which he lost to the Blackhawks' Max Domi during a scuffle.
7. He shoots, he scores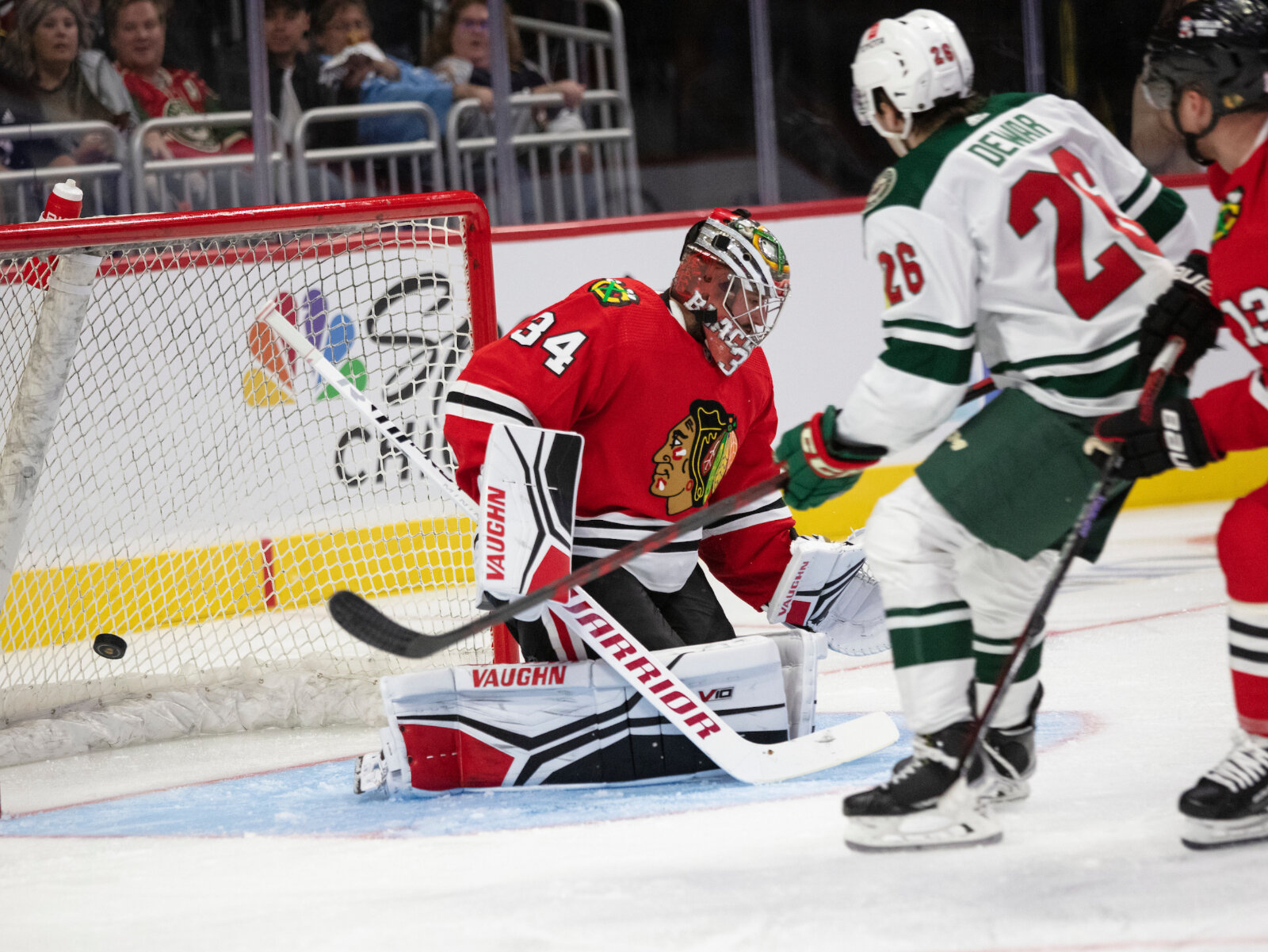 The Wild's Connor Dewar got the scoring started last night during a Blackhawks' power play. This was just one of two short-handed goals that the Wild were able to execute against Chicago.
8. Number one fan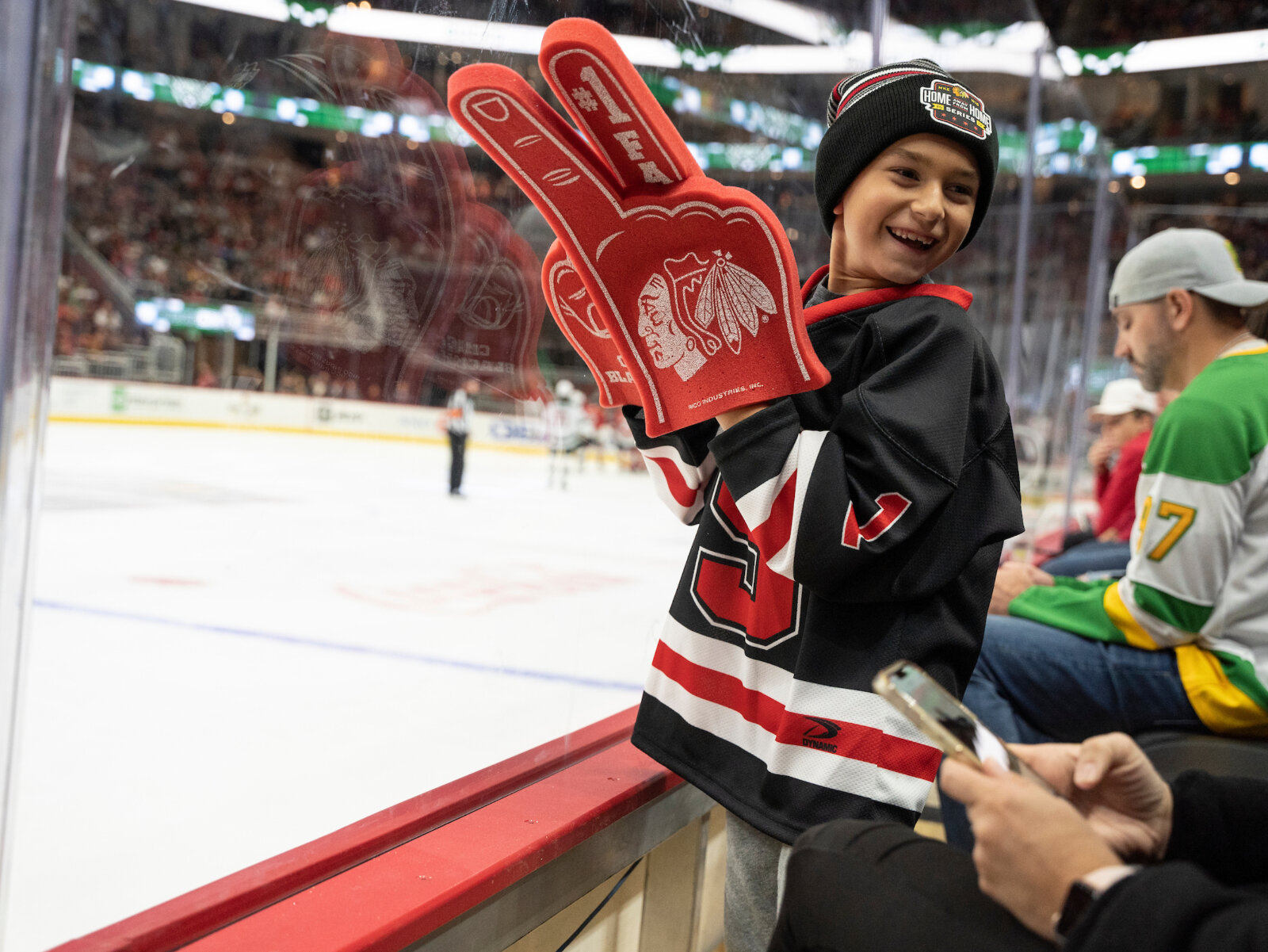 Yesterday evening's contest was a great way to spend time with the family. This young fan was rocking duel foam fingers to show his loyalty to the Chicago Blackhawks.
9. You can't spell Wild without W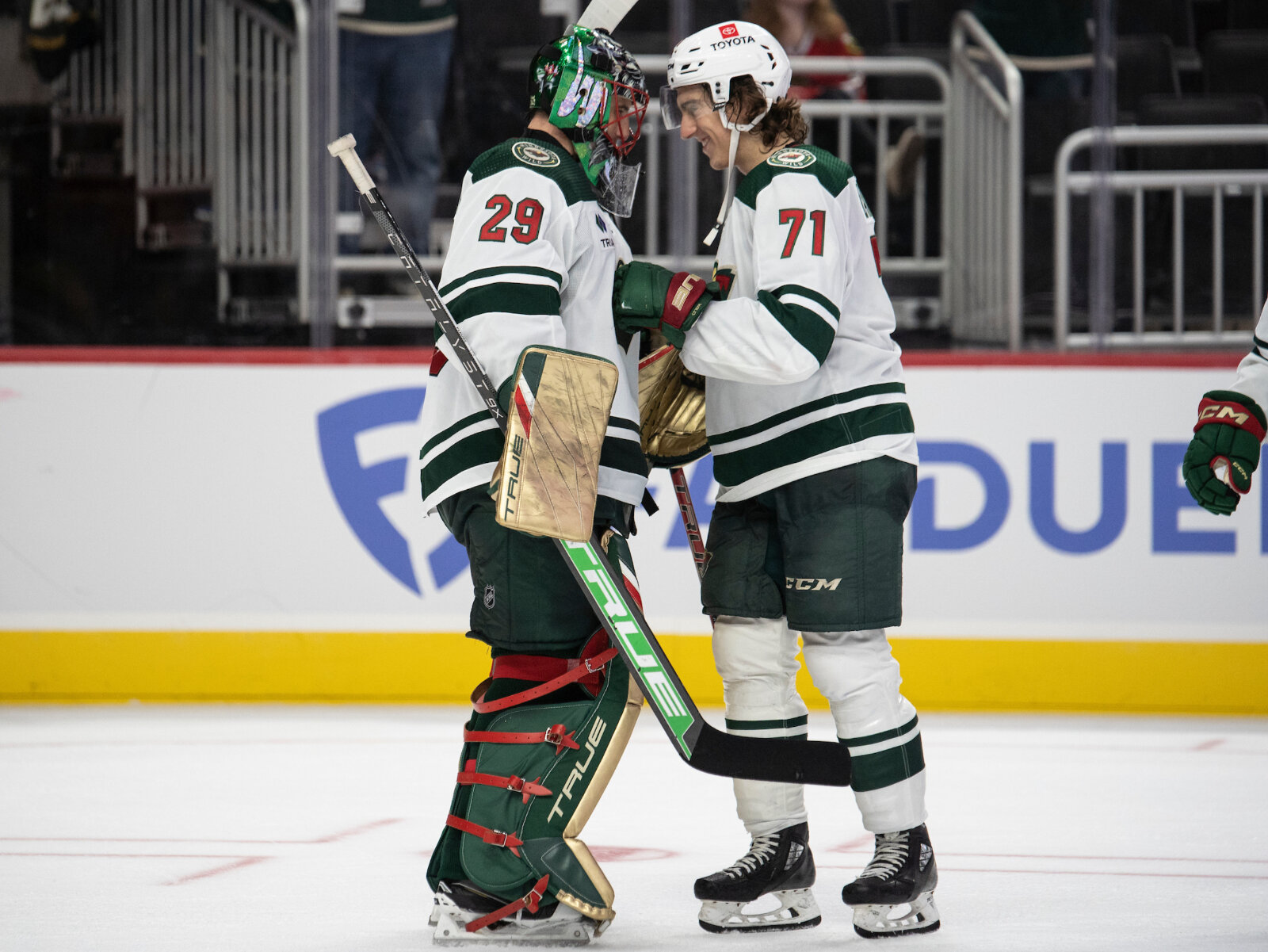 Teammates congratulated Fleury on his shoutout seconds after the buzzer last night. Minnesota has a few more exhibition games before their regular season begins on Oct. 13, where they hope to stack up a whole bunch of W's this season.
10. Until next time?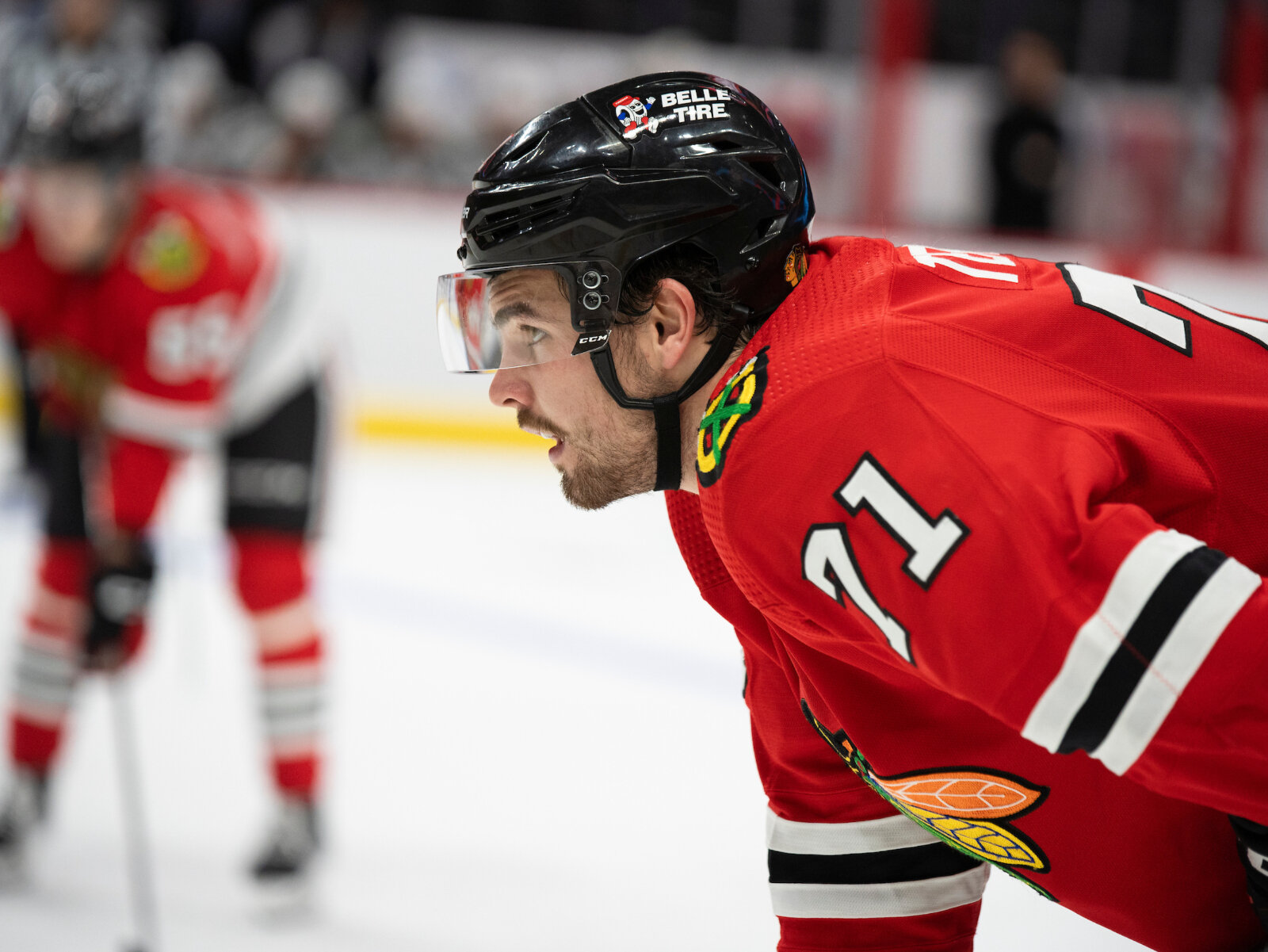 The Blackhawks were left scoreless last night, but you could argue that everyone left a winner last night. Fans in Milwaukee got a taste of NHL action in front of a sold out crowd. The Blackhawks were able to grow their fan base in a neighboring state. And the Wild shutout a conference rival. Given the success of last evening, it would only make sense for pro hockey to return to the city – certainly before another three decades passes.