As we close out 2020, we wanted to share some of our favorite stories from the last decade. We hope you enjoy reading these stories as much as we enjoyed telling them. Click here to see the rest of our picks of must-reads and happy new year, Milwaukee!
This article originally ran in May of 2020.
When COVID-19 hit, the dining scene was literally forced to change overnight. Unfortunately, the speed with which things shut down will not apply as the time to re-open. Systems won't just snap back into place. Social distancing won't disappear overnight. And restaurants can't just throw open their doors and assume "business as usual."
In fact, the processes it will take to re-open restaurants safely are complex; and thoughtful choreography will be vital in order to ensure success. More importantly, the delicate dance restaurants will need to employ will require give-and-take for both owners and guests alike.
No one really knows what things will look like when this is over. But we can be certain that what emerges in the aftermath of COVID-19 will be different than what came before.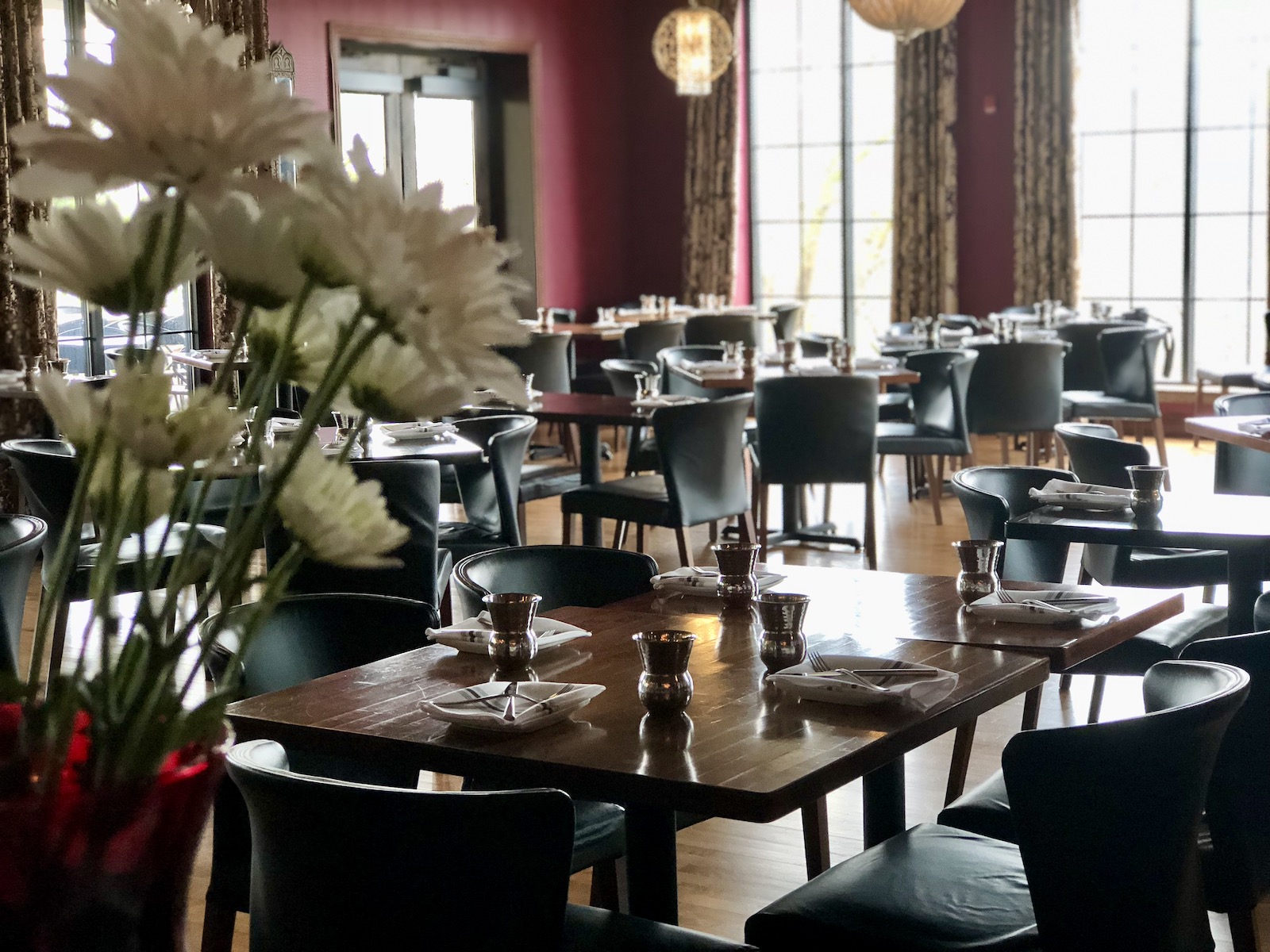 Change is on the horizon
Change is hard. But we're going to see plenty of it. Some will be good. Some will be bad. And consumers should brace themselves and ultimately prepare to accept both; after all, the more we understand about what restaurants need to do to operate safely, the better off we will all be.
First and foremost, as diners we need to let go. We need to let go of our selfishness and develop a new appreciation for the work it takes to run a restaurant and keep it afloat. We need to let go of the expectation that restaurants should put our needs before the needs of their employees. We all need to let go of our vision for how we think things should be and prepare to embrace the new, in whatever form that takes.
At this time restaurant owners need to be given the freedom to think creatively and innovate. They need to feel empowered to – not only return to nourishing customers – but to advocate for themselves and do what is right for their businesses and their employees. In fact, if nothing else comes of this crisis, there is hope that it could spark industry-wide sea change and ground-breaking solutions for an industry that is too fragile and too broken to survive another pandemic.
This isn't an exercise in prophecy. I don't have access to a special crystal ball with all the answers. But, it is a start at parsing through the new world that I fully expect we will see in the coming months and years.
And yes, I need to prepare for this as much as you do.
First, the bad news
In the weeks and months ahead, there are a variety of things that may happen in the restaurant world. Understanding how and why they might occur gives us the ammunition we need to be aware and support them as they navigate this new terrain.
Some restaurants will close.
Thus far, government assistance for restaurants has been abysmal. Loan programs have been exhausted in many cases, and many have limitations that make them less-than-ideal for small bars and restaurants (for instance, restaurants are required to rehire staff at pre-pandemic levels in order to take advantage of grant forgiveness benefits). Without more drastic action and funding, we are likely to see beloved small businesses (and probably struggling chain restaurants) close. Many will never reopen.
Some will reopen and then – burdened by the costs of decreased sales, deferred rent payments and increased costs – will close in the months ahead.
As consumers, the best we can do right now is to continue patronizing our favorite establishments, purchasing gift cards and merchandise, and doing all we can to provide them with enough income to make it through these hard times.
Some restaurants will reconcept.
Restaurants that don't close may choose to reconcept; we've already seen a good example of this in Blue's Egg Shorewood, which closed explicitly for this reason. Expect changes even at the most beloved places. Concepts that weren't working 100% before COVID-19 are unlikely to work afterwards, so we are likely to see restaurateurs making changes as necessary. That could mean anything from smaller, more laser-focused menus to completely new operational visions.
Big changes
Even when restaurants are allowed to open at some capacity, dining out won't be the same as it was.
Dining inside a restaurant won't feel normal.
The inaugural weeks (and maybe months) of dining are certain to appear very differently from what we're used to. Taking a peek at the "new abnormal" that's been put into place as restaurants in Southern states begin to reopen for business could give some indication of what's to come. The state rules that have accompanied those reopenings are varied; but in all cases, they've created a very different experience for prospective diners.
On May 8, Wisconsin released a set of guidelines that will accompany the reopening of restaurants in our state. In addition to sanitation practices (including mask and glove use) which have been commonplace throughout the pandemic, the recommendations include:
Restrictions on the number of diners in a restaurant at any given time;
The installation of plastic barriers in dining rooms and check-out areas;
Specified distancing between tables and guests sitting at bars;
A limitation of only six persons dining together at one time;
The prohibition of buffets and self-service areas;
A variety of changes to serveware, including orders that flatware must be packaged in sealed bags and disposable items used whenever possible.
Additional guidelines specify that reservations be recommended over walk-in dining. In order to control crowds in waiting areas, parties will also be prohibited from waiting together for seating (one person may wait, while others remain in their vehicle). Guests may also be required to sign a "declaration of health" when dining in a restaurant.
The big take-away here is that we need to honor the mechanisms put into place to keep customers and employees safe; self-police ourselves in terms of maintaining social distancing, wearing masks and the like; and support and respect the rules restaurants put in place.
Expect higher prices.
Dirt cheap food doesn't exist. It never really has. What has existed in the past are restaurants subsisting on razor thin margins – and paying their employees at a minimum – to please a deal-loving public and drive frequency of visits.
Consumers have not, in most cases, been paying the true price of the food they eat. Instead, restaurants have offered discounted product to attract customers. This cannot continue.
Prices will need to be increased to ensure economic sustainability for restaurants.
In addition to higher prices to cover food costs, we may also see wholesale changes put in place that serve to ensure financial stability for restaurant employees.
For instance, the industry could benefit greatly if the current tipping model was thrown by the wayside (or modified, as some restaurants have already done). While tips have long been seen as a reward for good work, the reasons customers tip are sometimes misplaced (servers are sometimes tipped in accordance with gustatory satisfaction, rewarded for work done by kitchen staff). Unequal pay for similar workloads is common between front and back of house; and in some cases tipping reflects unfair gender, race, age and appearance biases on the part of customers.
If tipping were eliminated altogether, and restaurants added labor to the cost of food, all restaurant employees could earn stable wages while pay could be equalized between front and back of house.
In fact, the timing for such a shift is near perfect. When guests are able to dine in restaurants again, those restaurants will be allowed to operate at a reduce capacity. So front of house workers won't be earning the same level of tips as they were before. Therefore, eliminating tips and moving to a more sustainable hourly wage would make a ton of sense if implemented correctly.
Reservations could become the norm.
In an effort to control the number of diners in a restaurant at one time, and promote safety for both guests and employees, some restaurants may choose to move to a reservation-only model. Pre-ordering and pre-paying for food might be encouraged. If restaurants choose, the same model could also be implemented for patio spaces, allowing restaurants to more effectively abide by social distancing guidelines.
In turn, we as diners will need to adjust to new reservation protocols. That means thinking ahead to plan dining excursions and treating our dining experiences like any type of entertainment. For example, when you buy a concert ticket and later decide not to attend, you don't get your money back. The same respect should be given to a reservation at a restaurant. If you don't show up or you call and cancel at the last minute, that restaurant can't just resell that seat. And they shouldn't lose money as a result.
Ghost restaurants & tech-driven options are likely to increase.
As a person who loves the community created in restaurant environments, I have mixed feelings about some of the innovations we've seen develop in recent years. However, it's nearly inevitable that some of these innovations will become a larger part of the dining world in the months and years to come. Among the most interesting and impactful developments are "ghost kitchens" (also called "virtual" or "cloud" kitchens), restaurants which operate without a dining space and exist solely to fulfill online orders for delivery.
The brilliance of these food operations is that they can be located anywhere that a commercial kitchen can be built, without concern for locale (making them an innovative and affordable option for development in traditionally under-served areas). These operations are small, agile and tech-savvy – relying almost exclusively on DIY digital marketing efforts to develop their followings – making them exceedingly attractive to venture capitalists looking to put their money behind next-gen start-ups.
Potentially good news
Better service is likely.
The level of service offered in restaurants tends to shift based on the market. Years ago, as Milwaukee recovered from the last recession, the restaurant industry experienced a rise in skilled front-of-house labor, resulting in an overall improved hospitality experience. As a result of COVID-19, the labor market will once again loosen up as people who've lost their jobs search for steady income. Therefore restaurants are likely to be able to hire stronger staff who come to the table with both expertise and a passion for the profession.
This could be good news for everyone, especially those who appreciate a restaurant experience backed by a high level of personal service.
Carry-out is likely to persist.
It's doubtful that most restaurants will be able to get away with reopening – particularly at only partial capacity – without the additional revenue that carry-out has provided. In the past six weeks, restaurants have learned a great deal about how to execute effective curbside pick-up. If those offerings have been successful and the option can be justified as a legitimate revenue stream, it could well be here to stay. Some restaurants may also opt to continue the carry-out-only model until all the dangers of COVID-19 have passed.
Others (particularly very small restaurants who want to cut out staffing costs) may even decide that their carry-out model makes so much sense that they abort the full-service dining model altogether.
The same might also be true for in-house delivery. Most third-party delivery services cut far too deeply into restaurants' bottom line (it's pretty important to know how this works), so unless those models change significantly, the move to in-house delivery is the smartest move all around.
Restaurant & bar activism will continue.
If COVID-19 has inspired anything among members of the service industry, it's a renewed sense of activism and advocacy for the needs of service industry employees. We've seen small, independently owned restaurants moving away from membership in large lobbying organizations (which have often focused on supporting large corporate restaurants and chains) and forming independent restaurant coalitions that are fighting for the needs of small, independently owned restaurants.
The crisis has renewed owners' dedication to fighting, not only for pay and benefits, but also for healthy and supportive work environments. It would be very encouraging to see the energy built around these improvements continue. Resources and legislation that truly support industry employees is much needed and will continue to be needed in the future.
We should be ready to support them.
Diners will (hopefully) find a new appreciation for dining.
This is less of a prediction and more of a wish, not only for the service industry, but for our city. But I do hope that diners themselves will emerge from this with a greater appreciation for the hospitality industry and the time and energy that goes into making and serving food.
As a community, we have tended to take restaurants largely for granted. We avail ourselves of their services, but all-too-often we do so with a sense of entitlement. We grumble and complain about how long we had to wait, the service we received or the myriad ways that the food didn't meet our expectations.
I hope that, as we move into a new era of dining, we can set aside our pettiness and truly become more understanding, supportive guests. Restaurants are the lifeblood of our community. And I hope we will begin to see the industry for the contributions it makes – not just to our city and its economy – but to the human spirit. If we work together, and put our minds to it, we have the power to create a healthy dining scene that's bigger and better for everyone.
Lori is an avid cook whose accrual of condiments and spices is rivaled only by her cookbook collection. Her passion for the culinary industry was birthed while balancing A&W root beer mugs as a teenage carhop, fed by insatiable curiosity and fueled by the people whose stories entwine with each and every dish. She's had the privilege of chronicling these tales via numerous media, including OnMilwaukee and in her book "Milwaukee Food." Her work has garnered journalism awards from entities including the Milwaukee Press Club.
When she's not eating, photographing food, writing or recording the FoodCrush podcast, you'll find Lori seeking out adventures with her husband Paul, traveling, cooking, reading, learning, snuggling with her cats and looking for ways to make a difference.