As a food writer, it's my job to think deeply about food. I need to be educated about cooking techniques, ingredients and flavors. I need to train my palate regularly to discern flavors. At the end of the day, it's also my job to know the differences between things like searing and browning and distinguish between hollandaise and béarnaise.
All of those things have changed the way I look at the food I eat and – in many ways – has changed the level at which I enjoy it. They've also turned me off to a number of popular offerings that many people enjoy (and if you are among those who do, I'm not standing in judgement).
These are some of those things, along with the reasons why I simply can't get on board with them.
Buffets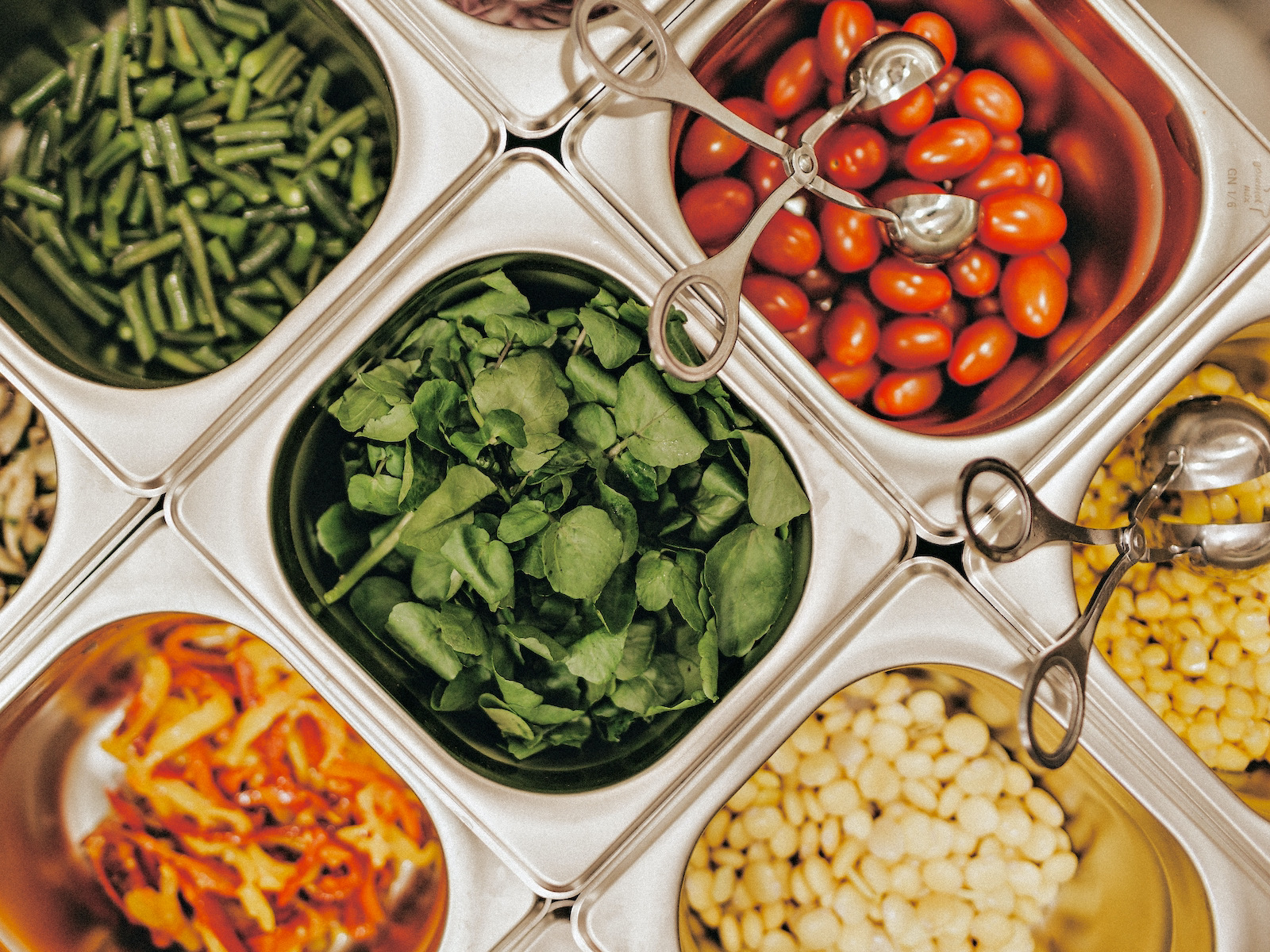 Buffets are popular for obvious reasons: for a fixed price, you're able to get basically as much food as you want. But, by and large, I'm not a fan.
Why? In almost every case, I'm going to opt for quality over quantity. You'll simply get better food if you order the made-to-order food off the menu, and I think – when it comes down to brass tacks – that's a better deal overall. Virtually nothing in most restaurant kitchens has been sitting in a steamer or chafing dish for hours. It also hasn't been scooped, prodded or otherwise touched by folks who aren't held to the same sanitation standards as chefs in a kitchen.
Another factor: I don't love the waste factor when it comes to buffets. Lots of food goes into the trash, whether it's items that diners haven't eaten or food that's been sitting out too long on the actual buffet.
Add to that the very gross things that can happen on a buffet line, from folks sneezing near the food to utensils getting misplaced or falling into the food (after who knows how many people have touched them) and it's a great big "no' for me.
Over the top bloody marys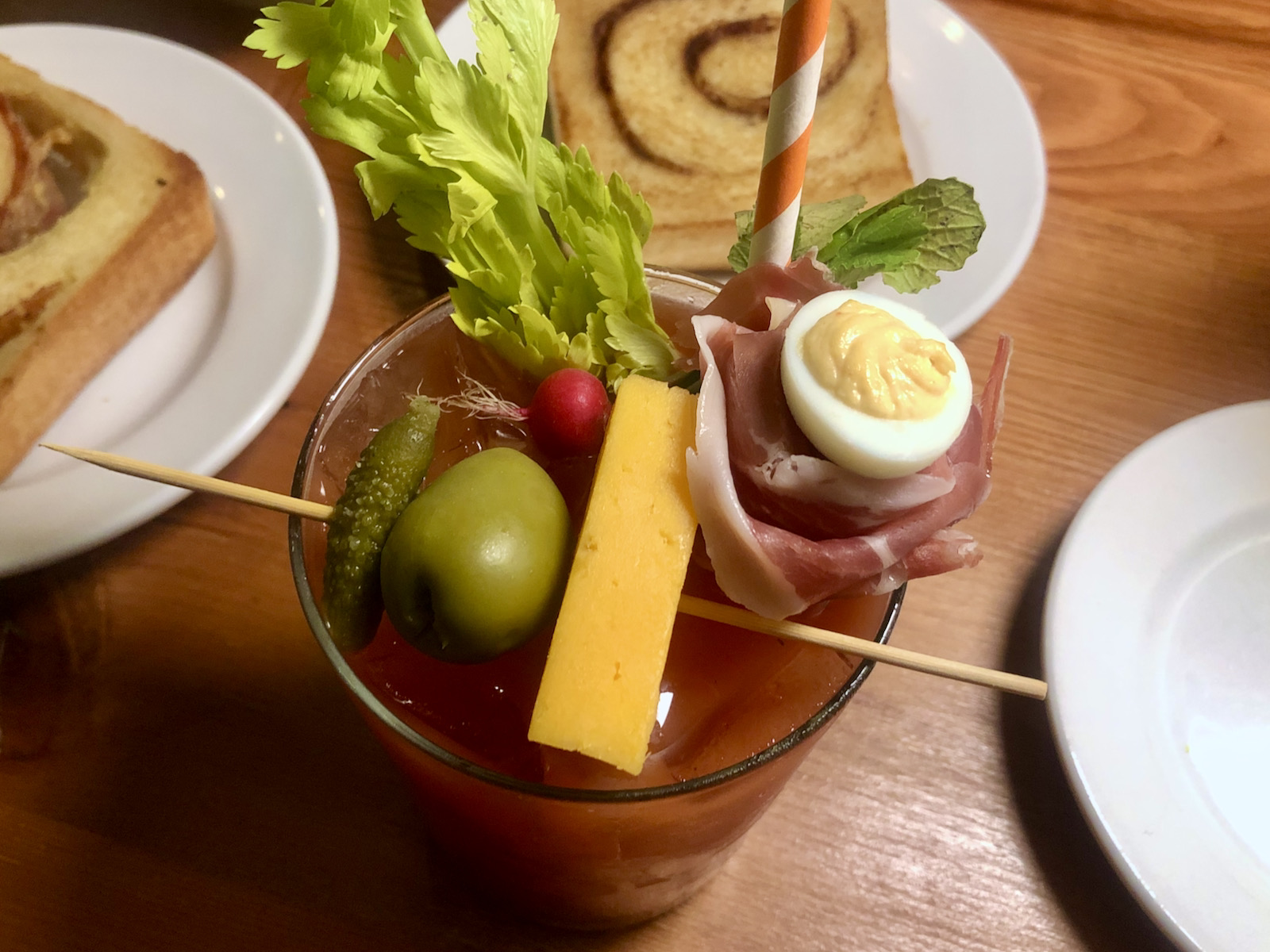 A very good bloody mary makes me pretty happy. A bloody mary with a few garnishes thrown on top isn't a bad thing either. I can get down with eating an olive, a cheese curd or a meat stick while I'm waiting for my food to arrive at a restaurant. But garnishes are just a bonus. Above all, I want that bloody mary to taste amazing.
That's tough to find. All too many bars and restaurants serve up cheap bottled mixes. A good number simply doctor up a bottled mix (and yes, if you're familiar with how the most popular mixes taste, you can totally tell).
Bottled mixes are fine in a pinch. But when I order a drink at a bar, I'm paying them to make me an exceptional one. I'm paying them to make me a uniquely delicious bloody that I can only find in that particular bar or restaurant. If I wasn't, I'd just buy a bottle of Zing Zang or Jimmy Luv's at the store for $5 and make my own.
Even worse, in the majority of cases, the garnishes on those sub-par bloody marys are far better than the drink itself. And that's a shame.
Why is it that you seldom find a truly great bloody mary topped with a wildly outrageous amount of garnishes? Because that bloody mary wasn't actually made to be appreciated and enjoyed for its flavor. It's made to be Instagrammed.
All you can eat anything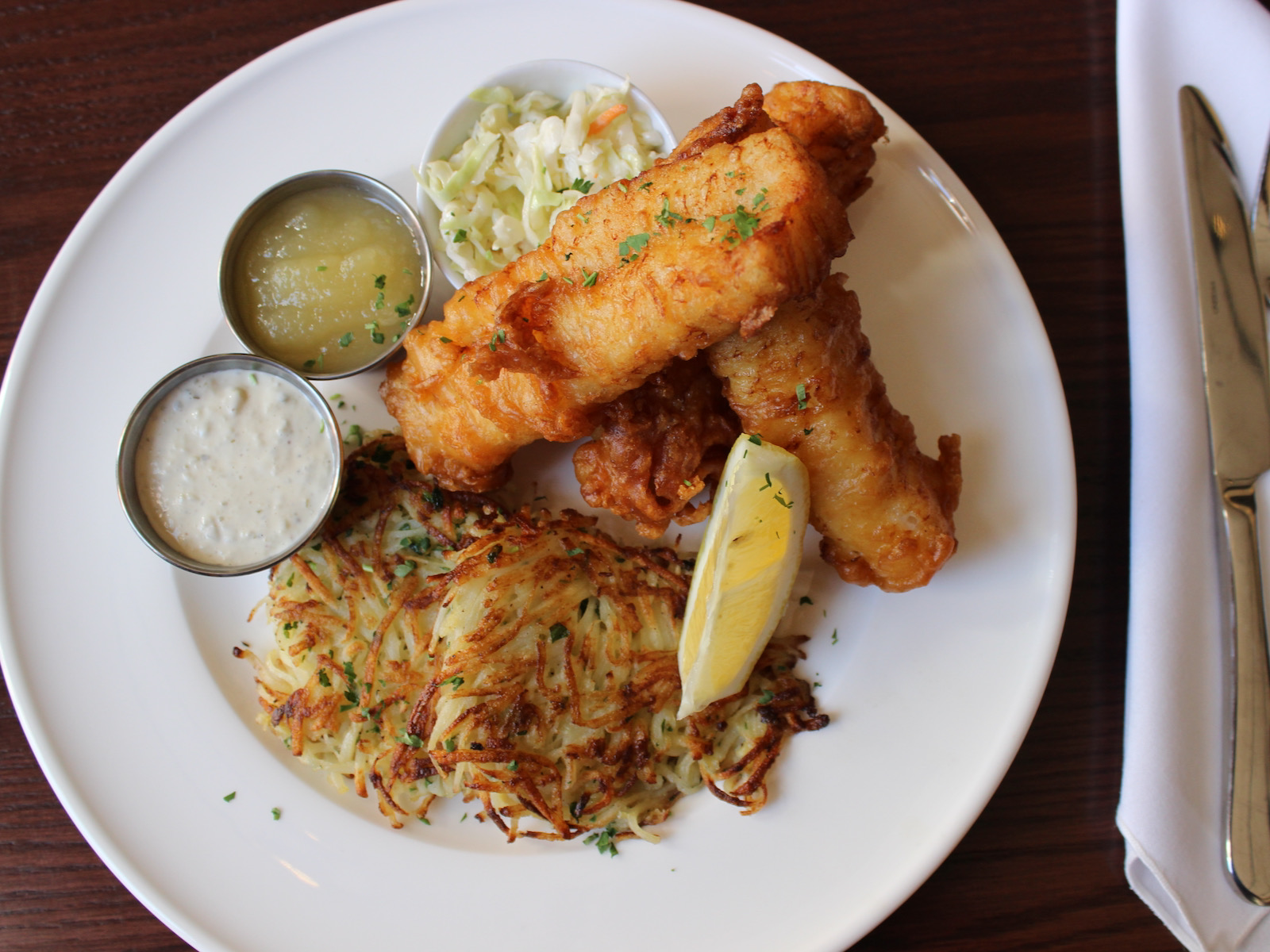 Not unlike buffets, when you choose an all-you-can-eat option, you are making a trade-off. Usually that trade is quality in favor of quantity.
Take for instance the fish at an all-you-can-eat fish fry. Do you think they are serving you top quality fish? That's very unlikely. If the restaurant is astute at costing, they understand that offering a guest the opportunity to eat as much as they want means they have to cut costs on that item. It's one of the reasons you'll never find AYCE perch, walleye or sustainable wild-caught haddock or cod.
The same is true with AYCE sushi. First, sushi is meant to be a made-to-order dish. Great nigiri sushi has room temperature rice and cool toppings, both of which only remain that temperature for a short while. Great sushi is also built carefully. The rice is carefully packed on the exterior, just enough to stay together as you pick it up; but loose enough that it falls apart in your mouth. Sushi is about the art of balancing flavors and the beauty of enjoying the texture of the fish and rice in an intentional way.
This is why grocery store sushi (while fine to eat) is not nearly as good as that served in a restaurant. The rice is too cold and compacted to meet the standards of a skilled sushi chef (in truly great sushi, the rice is actually slightly warm and the fish ever-so-slightly cool).
The same is true if you have a dining room filled with folks ordering all you can eat sushi. There's definitely a trade-off going on. Consider that an omakase meal at a good sushi place is going to cost you a minimum of $50 (that's on the low end). Order that and you'll get a reasonable portion of very high quality fish. If they served AYCE sushi, they'd have to charge a substantial amount more for the same quality of fish. So, that's pretty much a guarantee that the quality is lower.
Build-your-own anything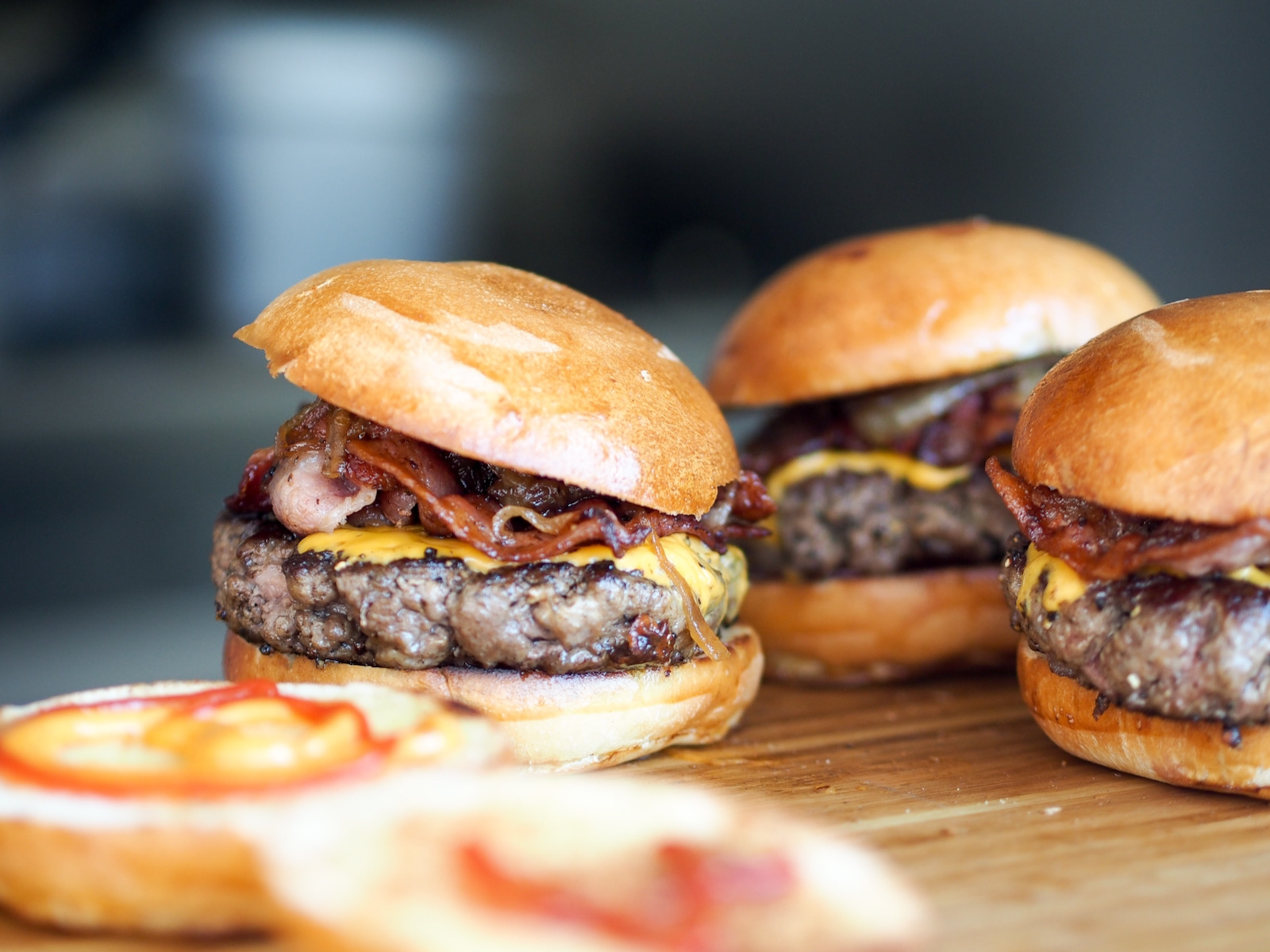 Before I say my piece on things like build-your-own burgers, sandwiches and the like I should disclose that I don't have food allergies, intolerances or aversions. Perhaps if I did I'd feel differently, as I'd want to avoid certain offending ingredients.
That's an amazing privilege, and I don't take it for granted. In fact, it means that when I go to a restaurant, I can fully enjoy food that was created by someone who has a great deal of experience creating delicious things. Presumably, this person has given a great deal of thought to the composition of each dish. They've painstakingly thought about the balance of flavors that go into a given entree, and they've tasted and refined that dish until it meets their standards.
"But I know what I like," you might say. Yeah, me too.
But every day I'm also open to the possibility that someone will make me something I like even better. One of the most exciting parts of eating in a restaurant is trusting that the chef is going to deliver on amazing food. If I can't trust him or her to do that, I'm probably not going there again.
So, no, I don't want to build-my-own anything. I'm at a restaurant to appreciate what they've created, not to create my own meal. I could do that at home.
Lori is an avid cook whose accrual of condiments and spices is rivaled only by her cookbook collection. Her passion for the culinary industry was birthed while balancing A&W root beer mugs as a teenage carhop, fed by insatiable curiosity and fueled by the people whose stories entwine with each and every dish. She's had the privilege of chronicling these tales via numerous media, including OnMilwaukee and in her book "Milwaukee Food." Her work has garnered journalism awards from entities including the Milwaukee Press Club.
When she's not eating, photographing food, writing or recording the FoodCrush podcast, you'll find Lori seeking out adventures with her husband Paul, traveling, cooking, reading, learning, snuggling with her cats and looking for ways to make a difference.