If there was ever a time during which many of us could use a good stiff drink, these past couple years have been it.
That said, producers and retailers could still use a little holiday boost this year, to, so why not consider one of these boozy gifts for your beloved this holiday season?
And, of course, please drink responsibly.
I believe Santa said it best, when he raised a glass of rum-enhanced nog and, with a deep chuckle, bellowed, "414 let's have one more!"
Drink Wisconsinbly Brandy Old Fashioned in a can
The muddling and the measuring and the mixing ... the ritual of making an brandy Old Fashioned can be as satisfying as enjoying one, but sometimes you don't have the fruit or the time or the right setting to make this classic Wisconsin cocktail.
So, when you're tailgating or picnicking or just plain unprepared, you can now act Wisconsinbly and just pop the top on a canned Old Fashioned from Drink Wisconsinbly.
This first-ever canned cocktail from D.W. uses the brand's own Damn Good Brandy and natural cherry and orange flavors, allowing you to instantly turn any setting into a Wisconsin supper club.
And believe it or not, it's only 7 percent ABV – about the same as many craft beers these days.
You can drink it straight from the can, but I love it in a glass or cup over ice.
To make things even easier D.W. – the folks that brought you the Old Fashioned bubbler – has this map showing locations where you can get this little Badger State life hack.
Damn Good Brandy Old Fashioned
By now, you've probably figured out that Drink Wisconsinbly are staunch supporters of all things Wisconsin. So, needless to say, they love things that are made within our state's borders. They're collaborating with area makers to create these unique products that are enhanced with double Wisconsin power.
Buy now
Port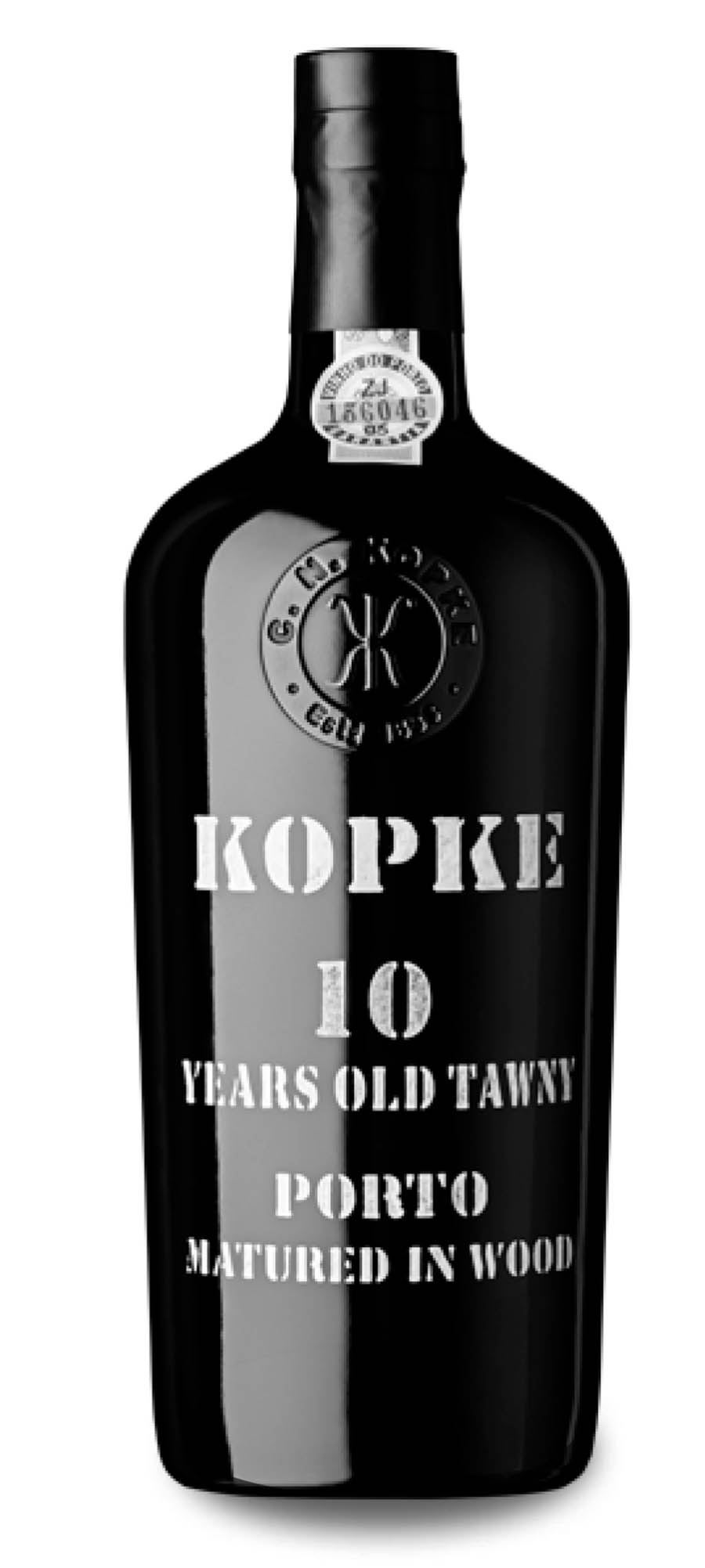 I know it's more a wine, but Port is fortified with brandy, so we'll make an exception, with an asterisk, in this spirits list.
Kopke is the oldest port wine house, having been founded in 1638, so they know a bit about what they're doing. Their 10-year-old tawny is complex and intensive and top-loaded with dried fruit notes and has a long finish that makes this a perfect dessert choice with chocolate of almost any kind, or an after-dinner-in-front-of-the-fire drink. A rich, elegant choice before dinner, too, with a cheese tray laced with a little goat cheese, walnuts and some charcuterie.
Rum
Heading south to Grenada, we land at Renegade Rum, which like some whiskey distillers (more on that later) is focused on exploring how terroir affects distillates, in this case rum.
Mark Reynier – who has made his name at Bruichladdich on Islay and at Waterford in Ireland (again, more on the way) – is using Renegade to see how different growing sites affects the flavor of the sugar cane that makes these two examples, each of which were distilled from two cane varieties from different farms (there are four expressions in total at the moment).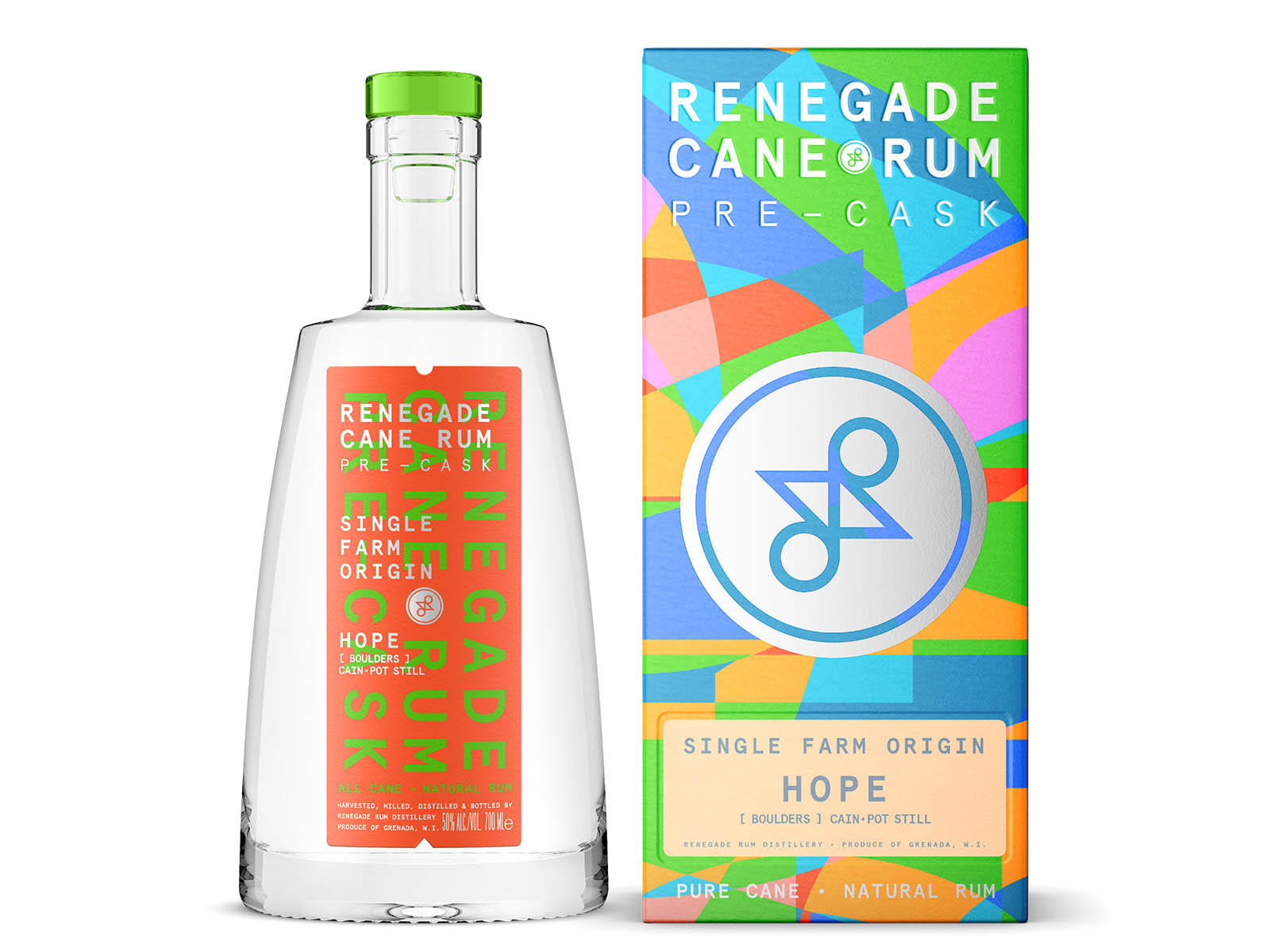 Single Farm Origin: Nursery and Single Farm Origin: Hope are both pot distilled and pre-cask, so they're white and unlike anything I've tasted before. Hope is more savory than sweet, as earthy on the nose and front of the tongue as it is tropical on the back end. Nursery is a little nuttier, a little spicier.
Booze Baskets from Bass Bay Brewhouse
You're bound to find the right booze basket from Bass Bay Brewhouse. Pick from one of their 7 pre-made booze kits, ranging from Sangria to Old Fashioneds, to Bourbon Lovers—or get it all with their ultimate mixology kit.
Call to schedule a pick-up date.
See all Booze Baskets
Bass Bay Brewhouse - Muskego, WI
Whiskey
On to whiskey, where we land at Waterford, as promised, which in addition to its ongoing experiments in how terroir affects Irish whiskey, has now released the first Irish whiskies distilled with Irish peat and Irish barley in a long time.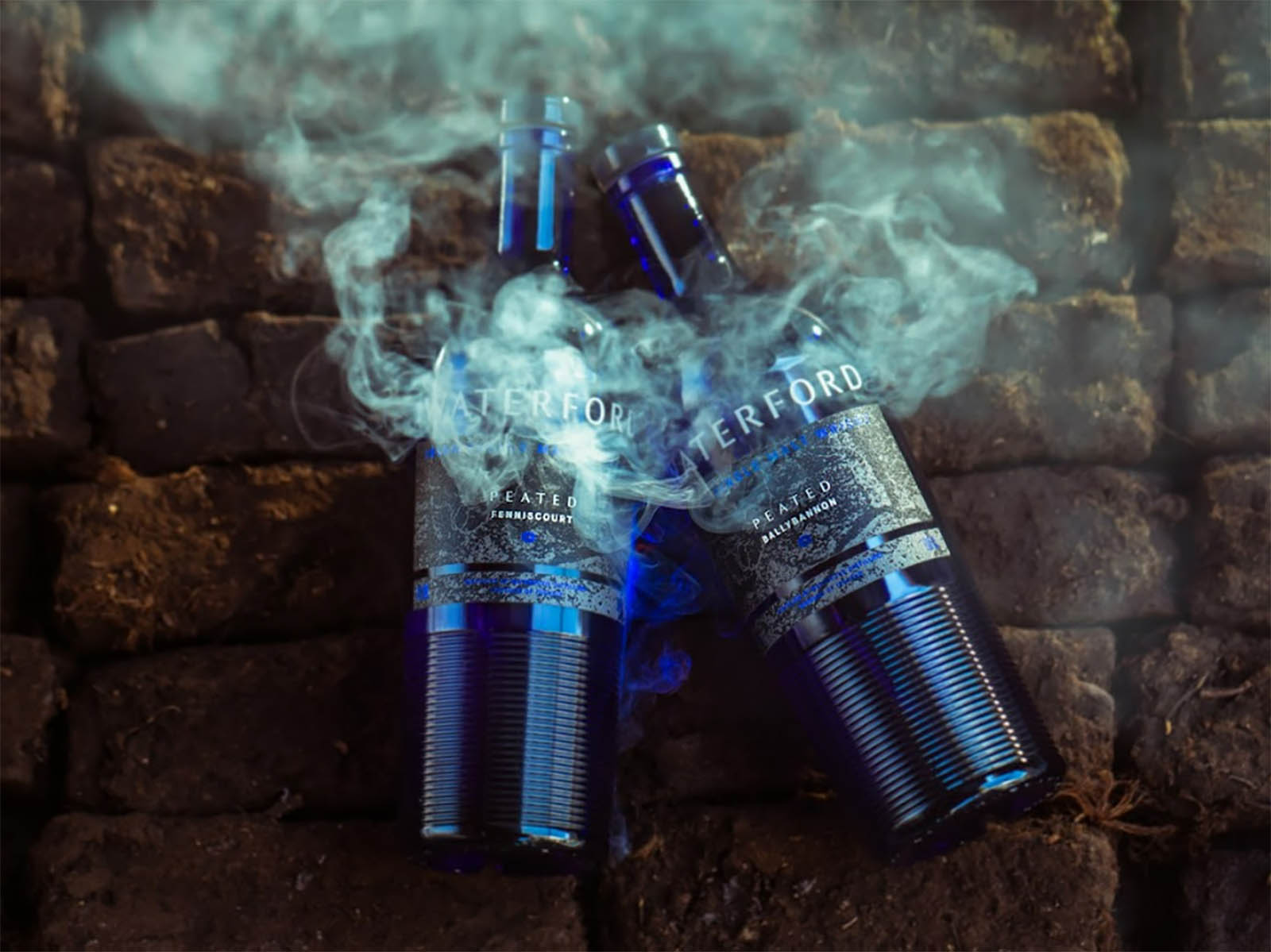 The more lightly peated (38ppm) Fenniscourt has more dried apricot, almond and candied fruit in the and there'e more smoke in the 47 ppm Ballybannon, which possesses a rich vanilla nose and creamier mouthfeel and apple and pepper. Even the Ballybannon, however, isn't excessively smoky.
Despite what might appear to be high smoke ratings, both are quite nice and both 100 proof and a perfect entry into peated whiskey, if heading straight to Bruichladdich's Octomore series (which can be as high as 250 or more parts per million) is too intimidating.
Speaking of Scotland, if you're looking for a perfect gift for the whiskey lover on your list, look no further than the classic Bowmore 12-year, which is complex and friendly and satisfying. It's got everything you'd expect, from vanilla to citrus and 25 ppm of peat smoke.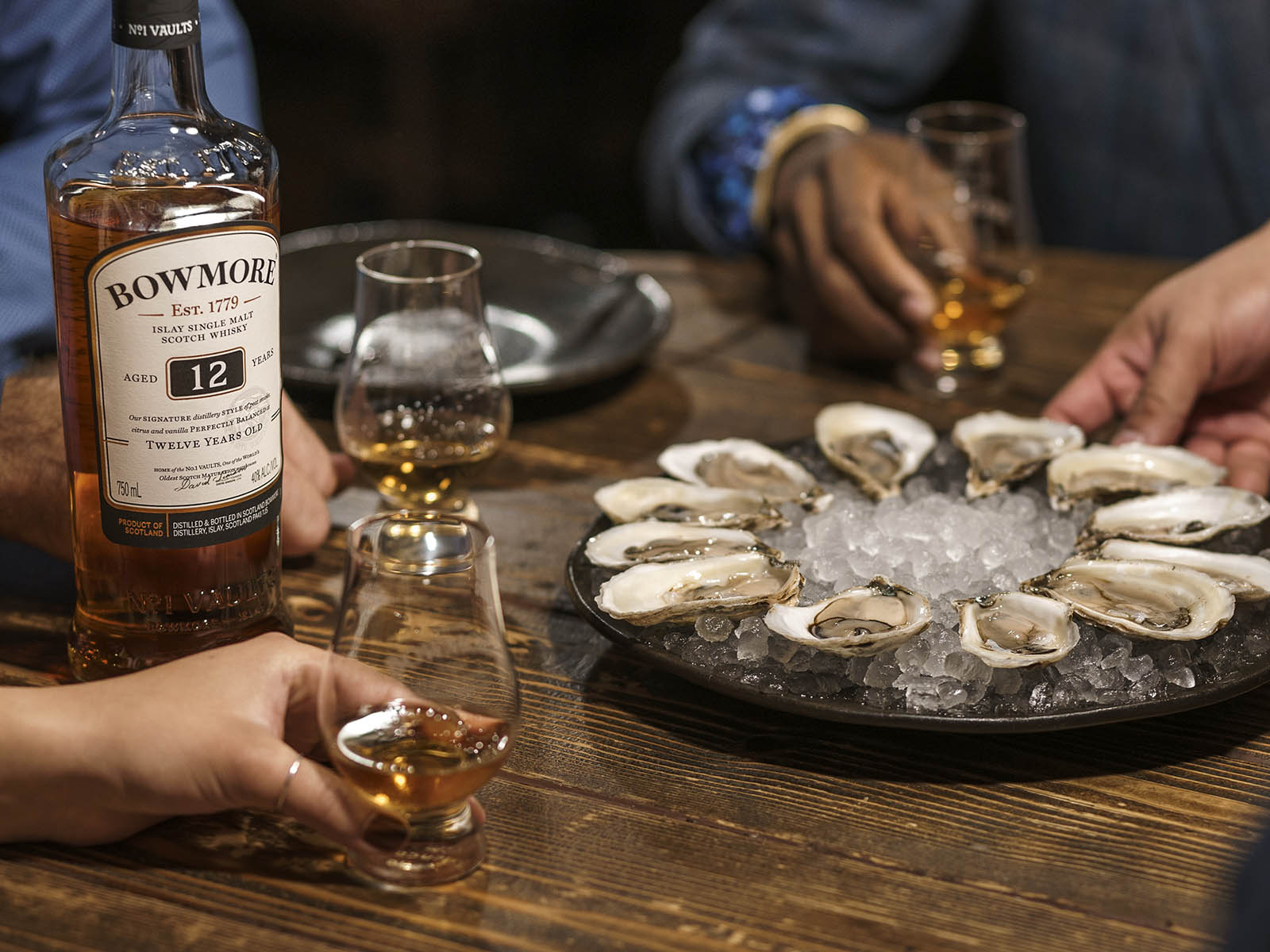 Honey and lemon on the nose, dark chocolate complexity on the palate and a long finish and, best of all, you can find it pretty much anywhere.
If you've been curious to try whisk(e)y from, Japan, there are a couple easily accessible and readily available examples.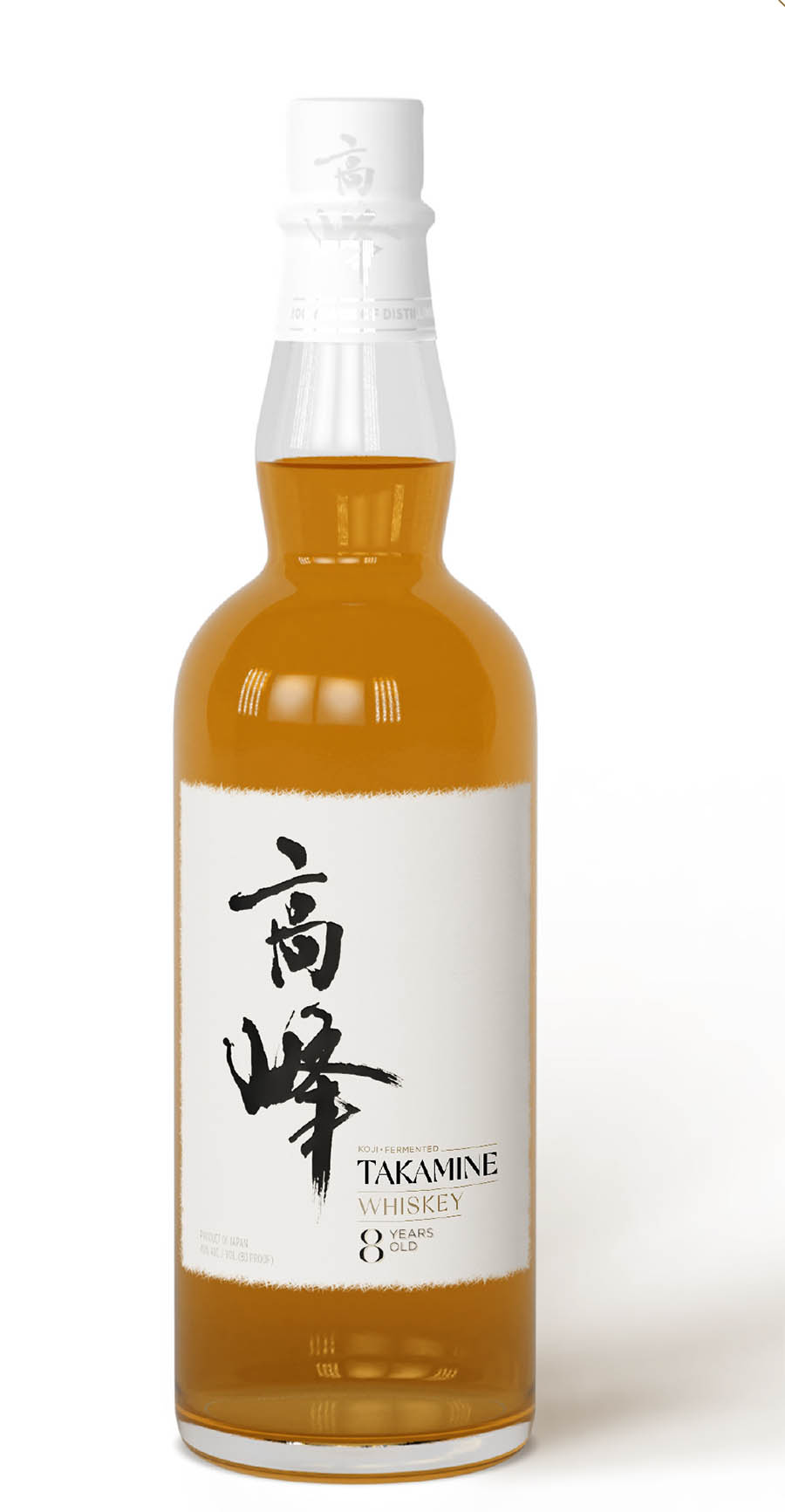 Takamine's 8 Year Old Koji (80 proof) is interesting, using an ancient fermentation technique – involving mold – that was patented in the U.S. by Dr. Jokichi Takamine in 1890. He was also the first Japanese person to make whiskey here (in Peoria) in 1894.
This whiskey, aged in both new American oak and used bourbon barrels, is easy-drinking, with vanilla and honey balanced by nutmeg, cinnamon and clove on the finish.
Similarly easy on the palate – as I discovered at a party a few years ago – is Suntory Whisky Toki, at 86 proof. If you've seen "Lost In Translation" you know Suntory, but if you don't know this blend, you should.
Extremely clean and with nice, mellow mouthfeel, you could use it as a base for a cocktail but that would be a shame as it's got a nice vanilla sweetness and a pleasing balance from citrus and green apple that can be dangerous if you don't watch yourself!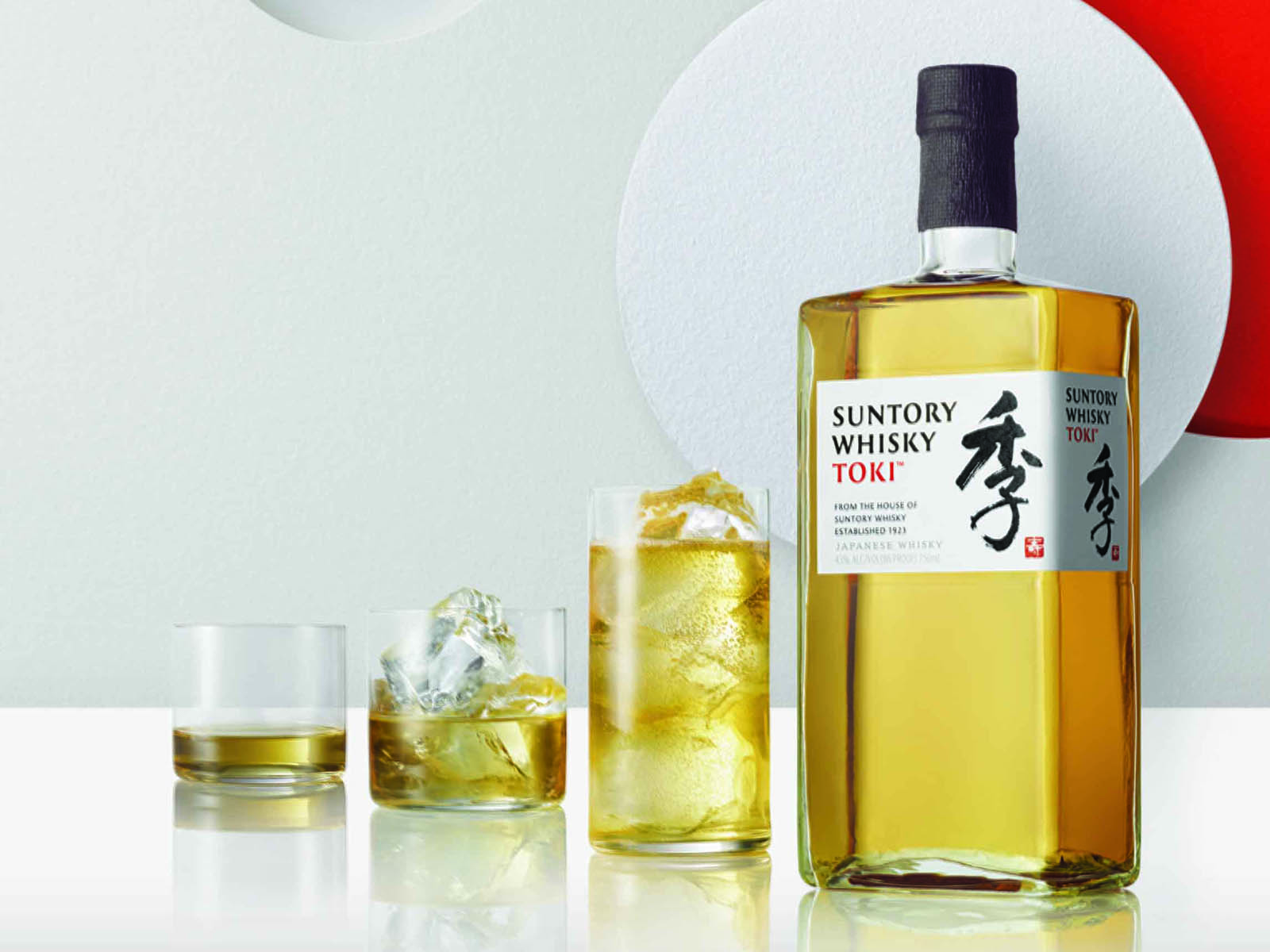 Back in the U.S., Chicken Cock this year released the limited Island Rooster Rum Barrel Rye, which is just what it claims to be: 95 percent rye and 5 percent malted barley, aged in rum casts that lend it a rum sweetness and a chewy mouthfeel.
There's the peppery rye spice you'd expect with notes of butterscotch and vanilla, too. Bottled at 95 proof.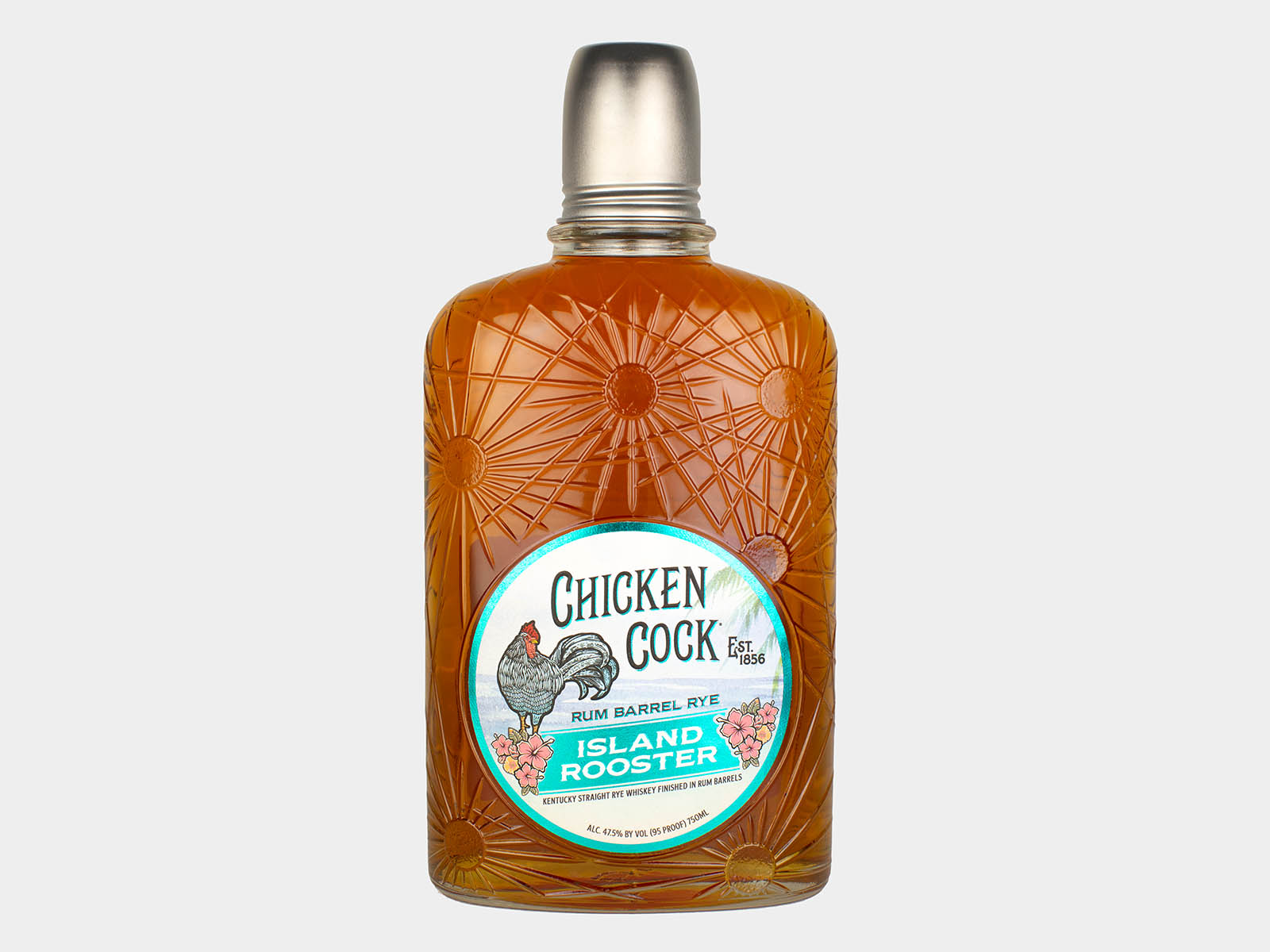 Limited to just 25 barrels, this one's a splurge, but your whiskey fan will love it.
Molson Coors' Five Trail has returned with a second batch, made with the top-notch Bardstown Bourbon Company in Kentucky.
This one blends a 4-year Indiana wheated bourbon, 4-year Kentucky four grain bourbon, 6-year Colorado single malt and 12-year Kentucky bourbon, cut to 95 proof with Colorado water.
Dark sugar, allspice and ginger and biscuity maltiness.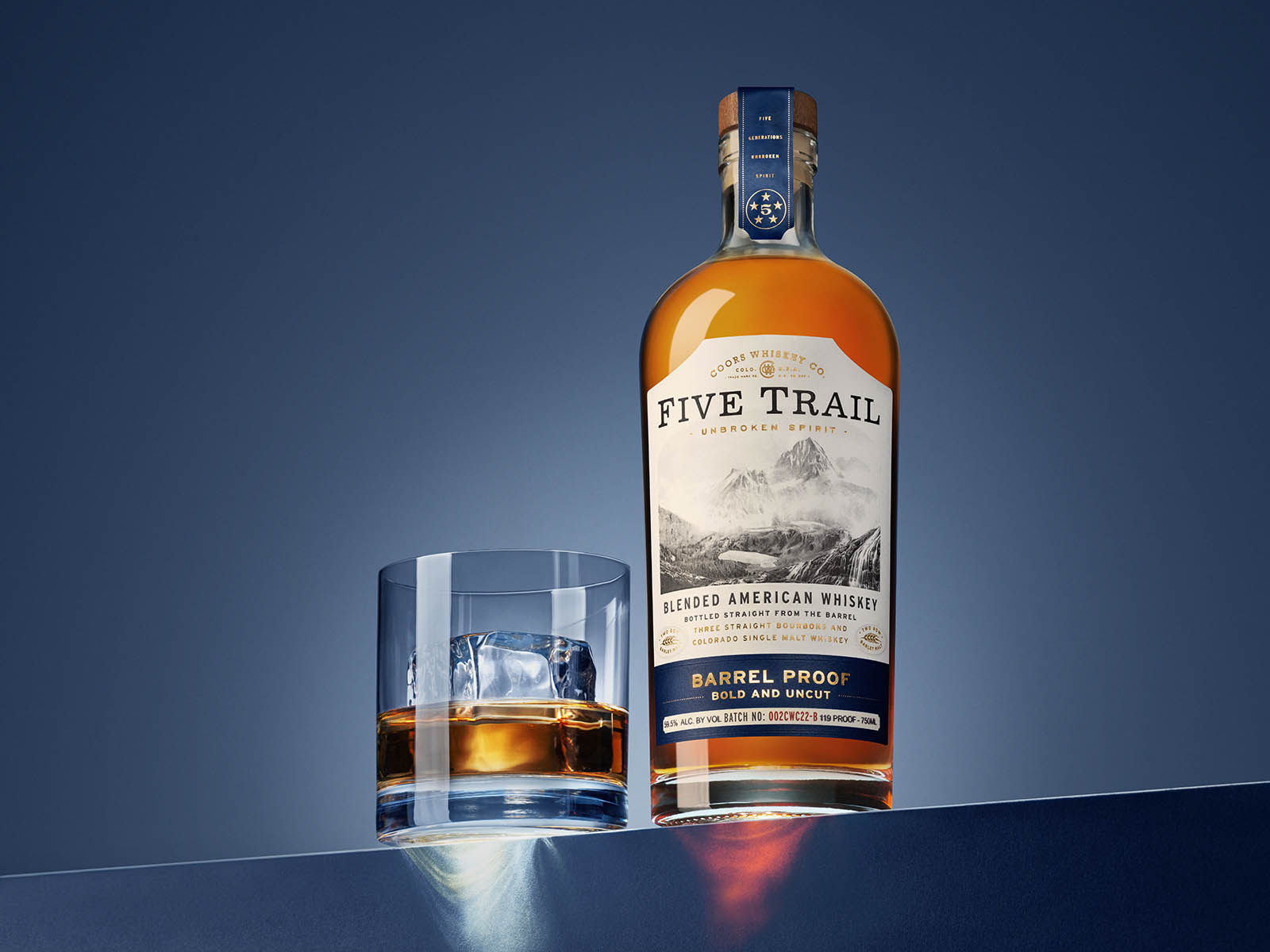 Plus, Five Trail also has a 119 proof barrel proof expression of Batch 002, a small batch blend at 95 proof and a cask-finished version rested in imperial porter barrels from the AC Golden Brewing Company in Coors' home of Golden, Colorado.
Lastly, we have two special ryes from Jack Daniel's ... with a catch: they're only available at the distillery in Lynchburg. I include them here in case you plan to hit the road, or someone you know is headed to Tennessee and can pick them up for you.
The two latest Jack Daniel's Distillery Series installments are No. 9 – a Toasted Barrel Finished Rye selected by assistant distiller Lexie Phillips – and No. 8 – a High-Toast (no char) Maple Barrel Rye picked by her husband, taster Josh Phillips. Both are 101 proof.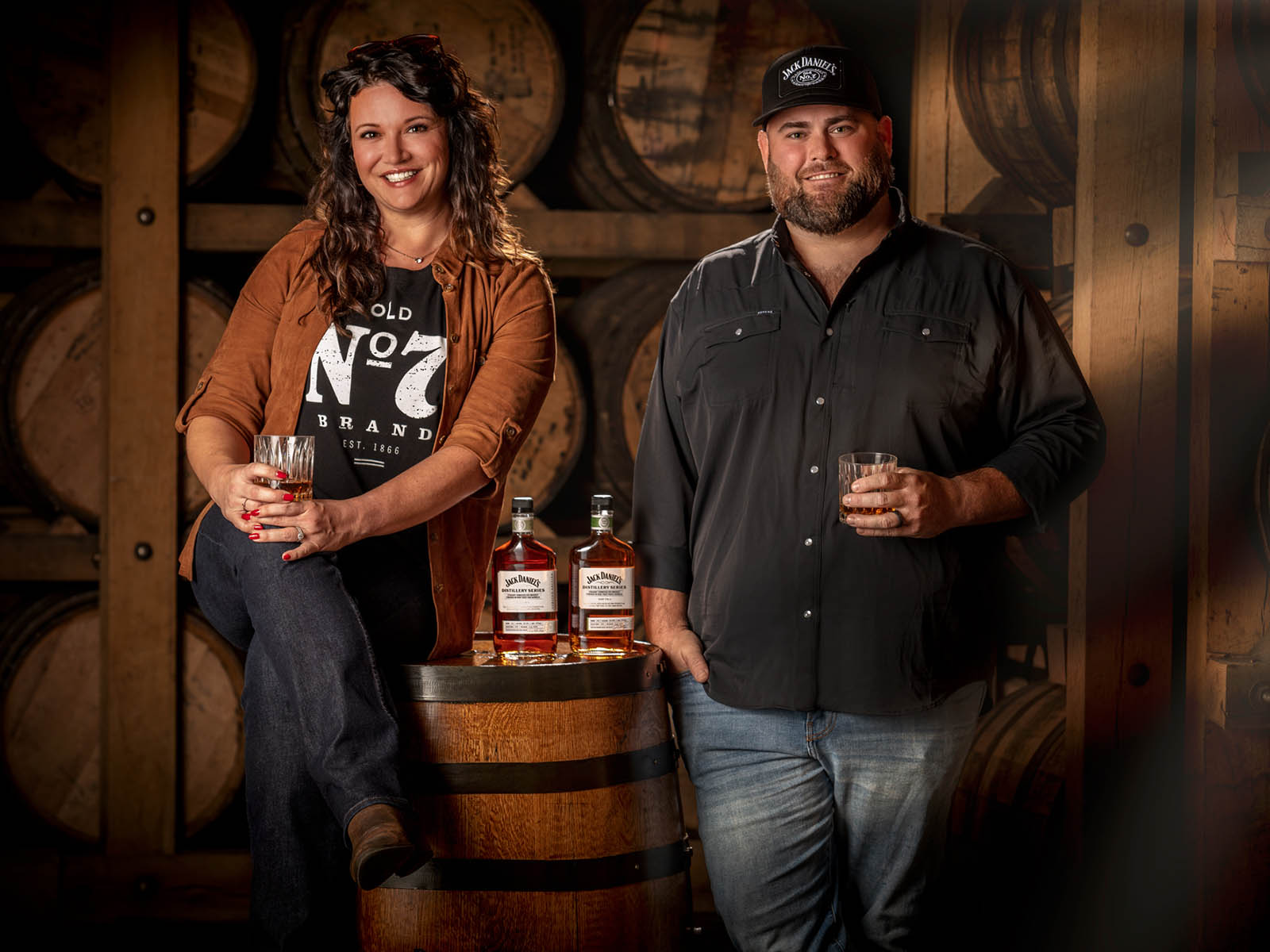 Lexie's pick is all molasses and caramel and pepper spice with dark chocolate and a rich body, while Josh's is sweet with vanilla and honey notes, along with hints of maple, of course, and a brown on the outside, gooey on the inside marshmallow fresh from the campfire.
Local brandy and more
If you can still find a bottle, remember, too, that Central Standard recently released its chocolate brandy that I suspect will perfectly complement your warm egg nog. Read all about it here.
Also, both Great Lakes and Twisted Path released extremely limited whiskey expressions on Black Friday. Give them a call, but don't be surprised if those are all gone. Hapy hunting!
Born in Brooklyn, N.Y., where he lived until he was 17, Bobby received his BA-Mass Communications from UWM in 1989 and has lived in Walker's Point, Bay View, Enderis Park, South Milwaukee and on the East Side.
He has published three non-fiction books in Italy – including one about an event in Milwaukee history, which was published in the U.S. in autumn 2010. Four more books, all about Milwaukee, have been published by The History Press.
With his most recent band, The Yell Leaders, Bobby released four LPs and had a songs featured in episodes of TV's "Party of Five" and "Dawson's Creek," and films in Japan, South America and the U.S. The Yell Leaders were named the best unsigned band in their region by VH-1 as part of its Rock Across America 1998 Tour. Most recently, the band contributed tracks to a UK vinyl/CD tribute to the Redskins and collaborated on a track with Italian novelist Enrico Remmert.
He's produced three installments of the "OMCD" series of local music compilations for OnMilwaukee.com and in 2007 produced a CD of Italian music and poetry.
In 2005, he was awarded the City of Asti's (Italy) Journalism Prize for his work focusing on that area. He has also won awards from the Milwaukee Press Club.
He can be heard weekly on 88Nine Radio Milwaukee talking about his "Urban Spelunking" series of stories.