Get ready to soak up more bar articles, imbibable stories and cocktailing content, brought to by Miller Lite. For more of our Bar stories click here!
Just as Jack Daniel's was announcing the release of its first age-stated whiskey since the company founder and namesake walked the earth, I visited the Lynchburg, Tennessee distillery for the first time in more than 20 years.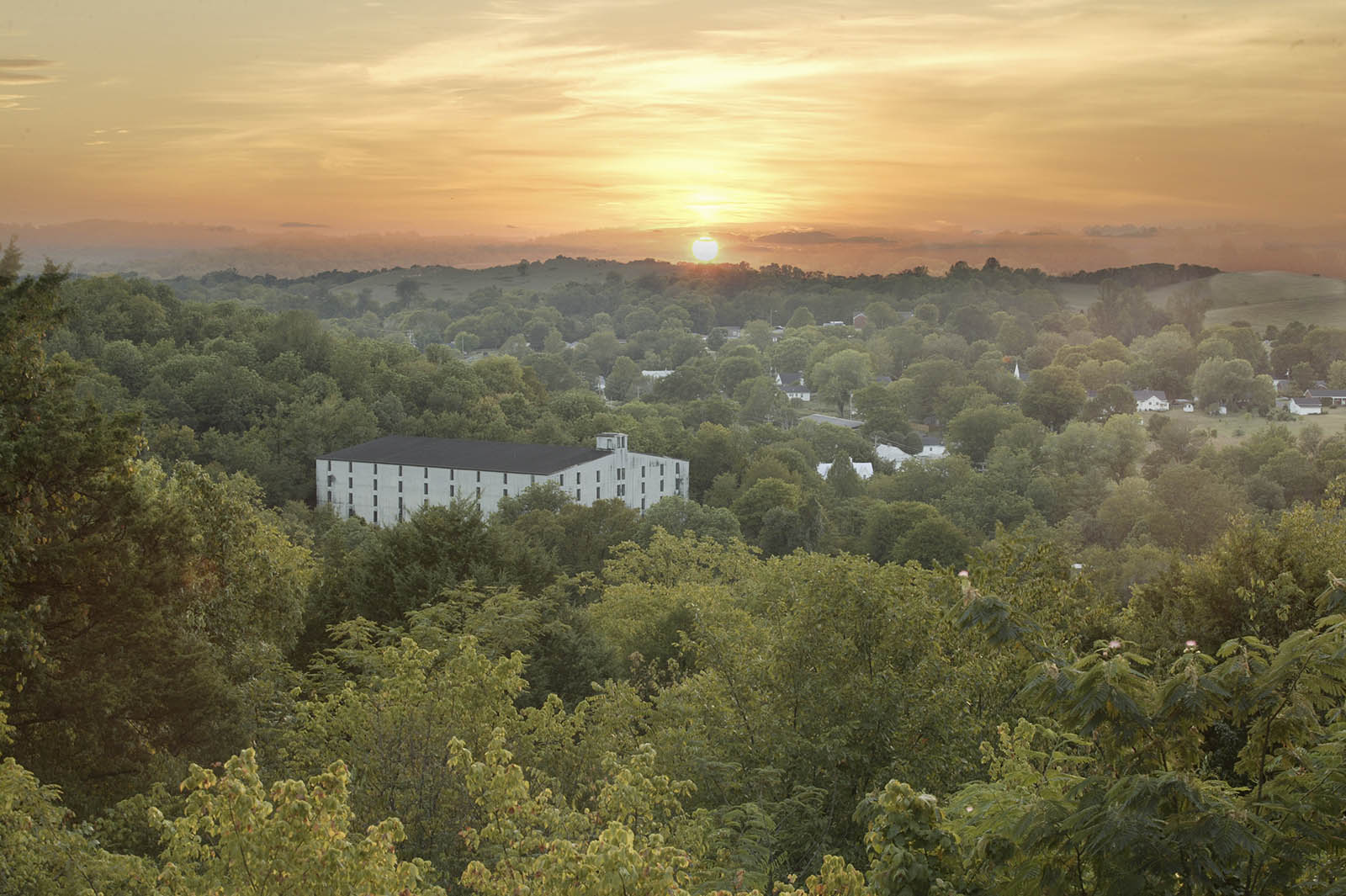 The intersection of these things got me wondering about the facility that produces what is surely America's most popular whiskey and the distillery that is believed to be the first to be licensed in the U.S. (though there is some back and forth about that).
So, while I know that the Cave Springs Hollow distillery that is home to Jack Daniel's and has been since around 1866 is anything but urban (that's a drawback of a titled series, isn't it?), I decided to dig into the history and include it in my ongoing Urban Spelunking series.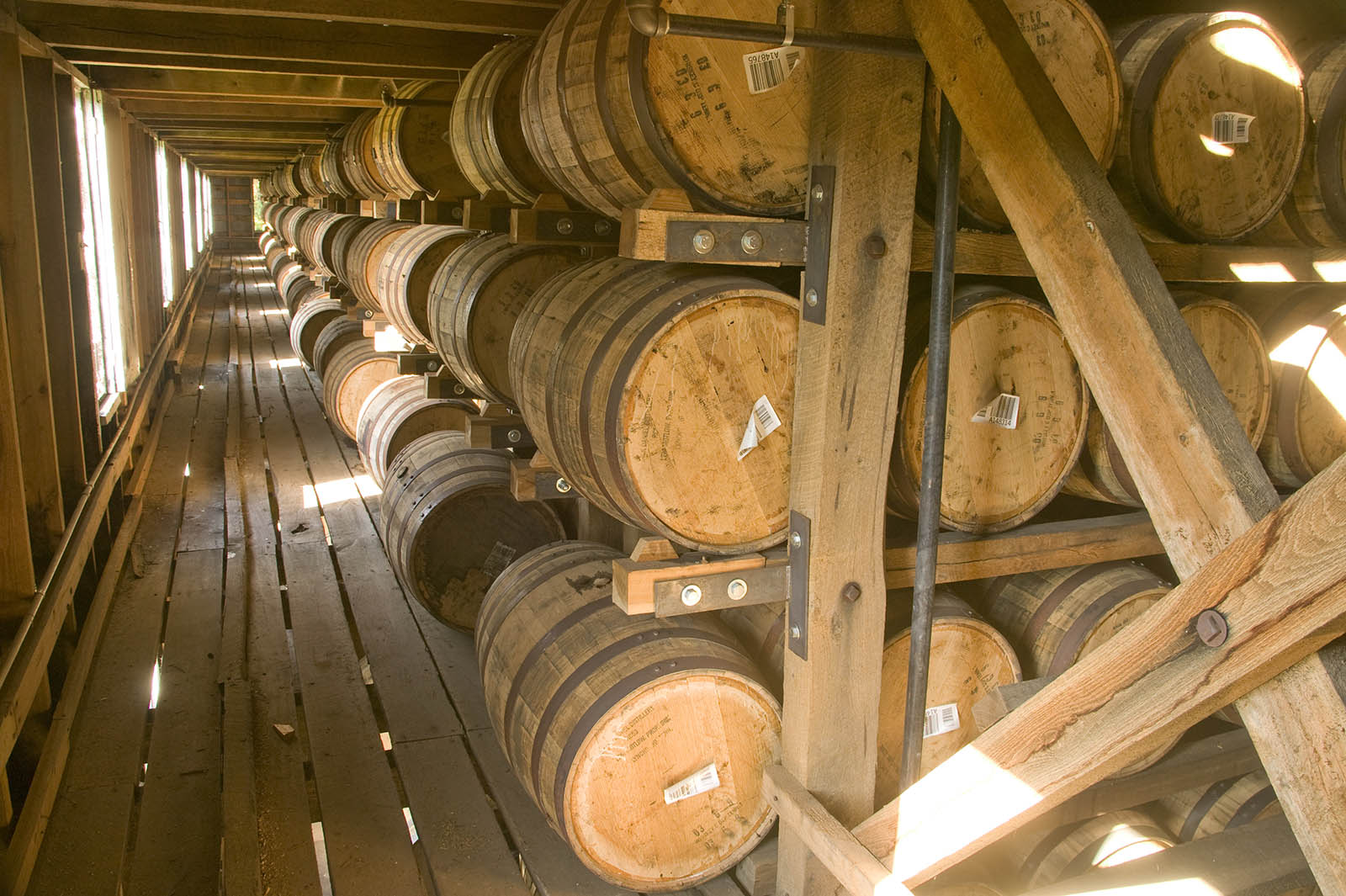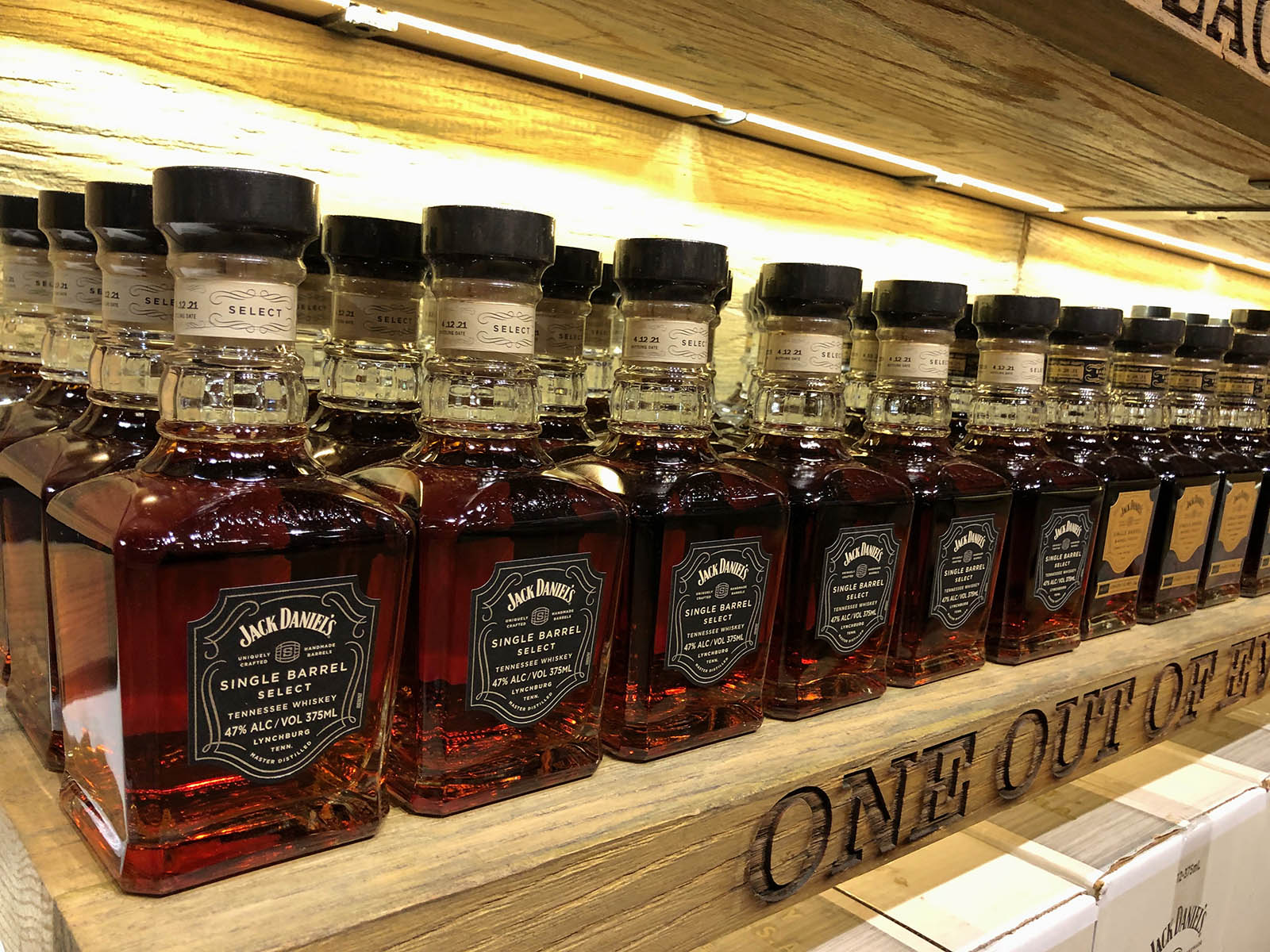 Many whiskey producers know the value of marketing a long history, but Jack Daniel's is one of the lucky ones that doesn't need to make anything up along the way.
For example, its current Master Distiller, Chris Fletcher, is the grandson of another Jack Daniel's master distiller, Frank Bobo. And at least three current employees are descendants of the distiller that taught Daniel's himself how to make whiskey in the 1850s when Jack was about 8 years old.
Yes, that means the new Jack Daniel's 10-year Tennessee Whiskey is older than its founder was when he began distilling.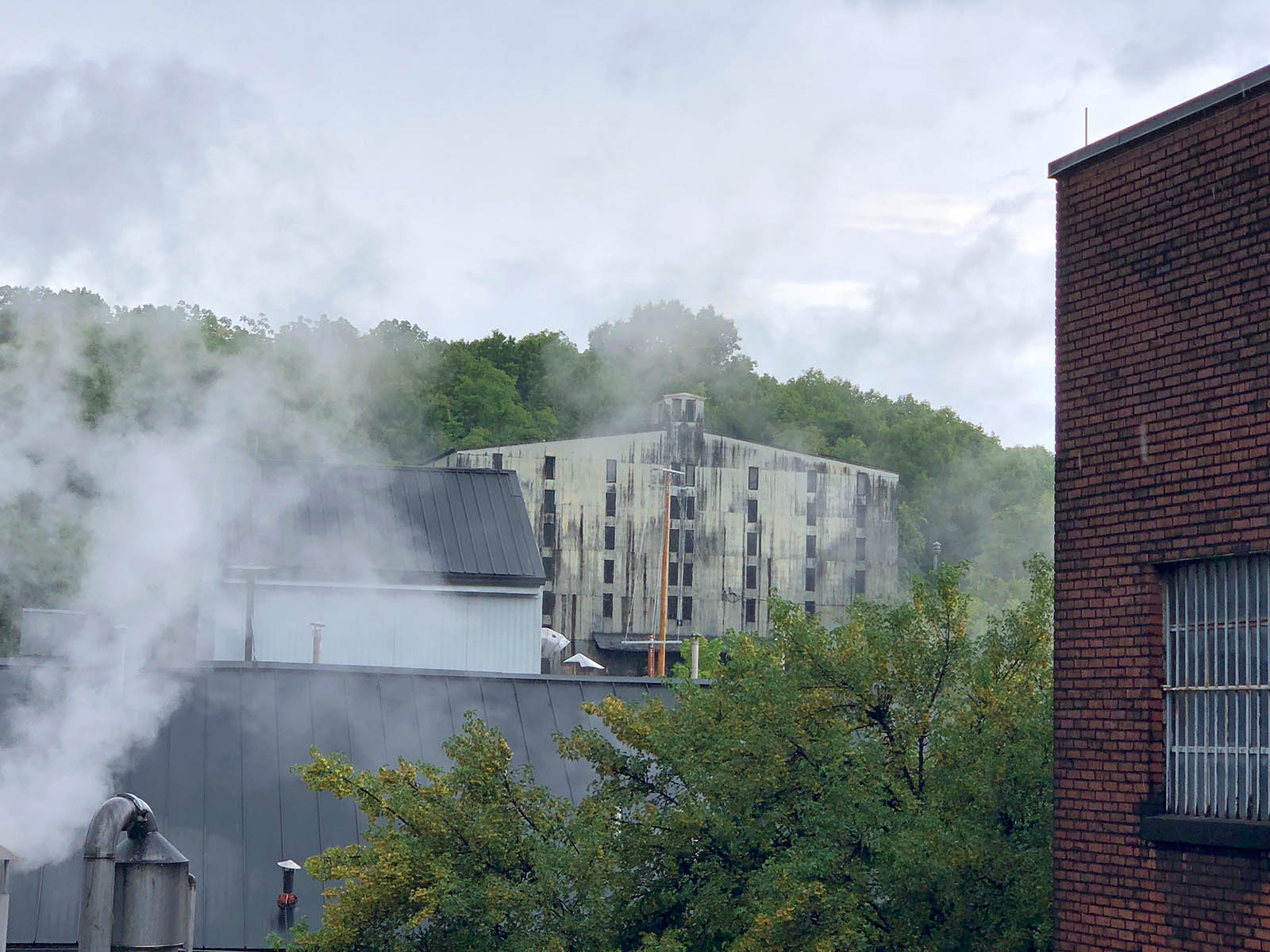 An early start
Having left home at an early age – the youngest in a long line of children and living with his father and stepmother after the death of his mother not long after his birth – Daniel went to live with preacher and distiller Dan Call.
There, he learned the art of conjuring whiskey from corn from Nearest Green, an enslaved man who operated Call's still.
When the Civil War ended, Daniel left the Call farm and went into partnership with Col. John Mason Hughes, but he soon learned that a desirable location was available for lease near the Cave Spring, known for its limestone filtered water free of iron (perfect for whiskey making), and he jumped at the opportunity.
While Nearest Green remained at Dan Call's distillery, his sons Eli and George went to Daniel to his new distillery.
The site had been purchased by the Hiles & Berry distillery in 1817, which made whiskey there even after Daniel acquired the lease.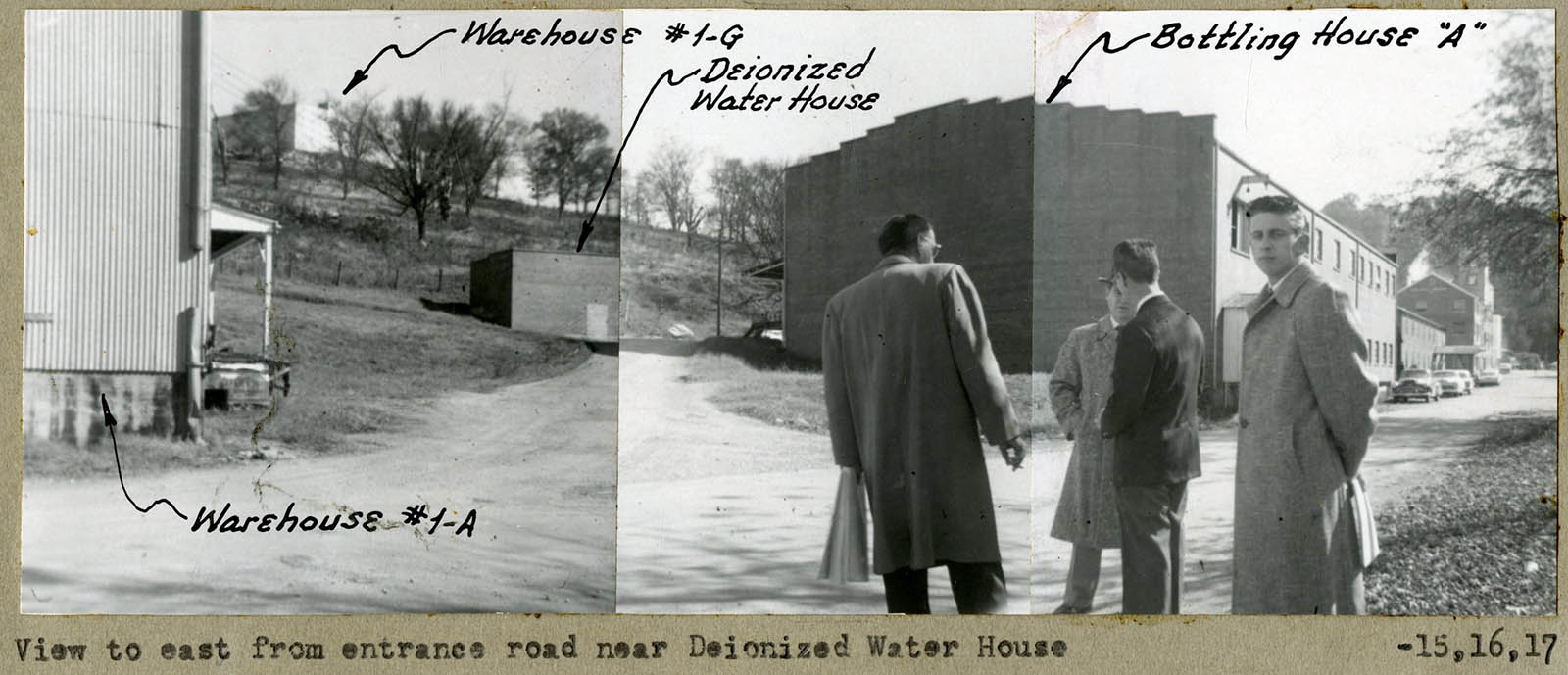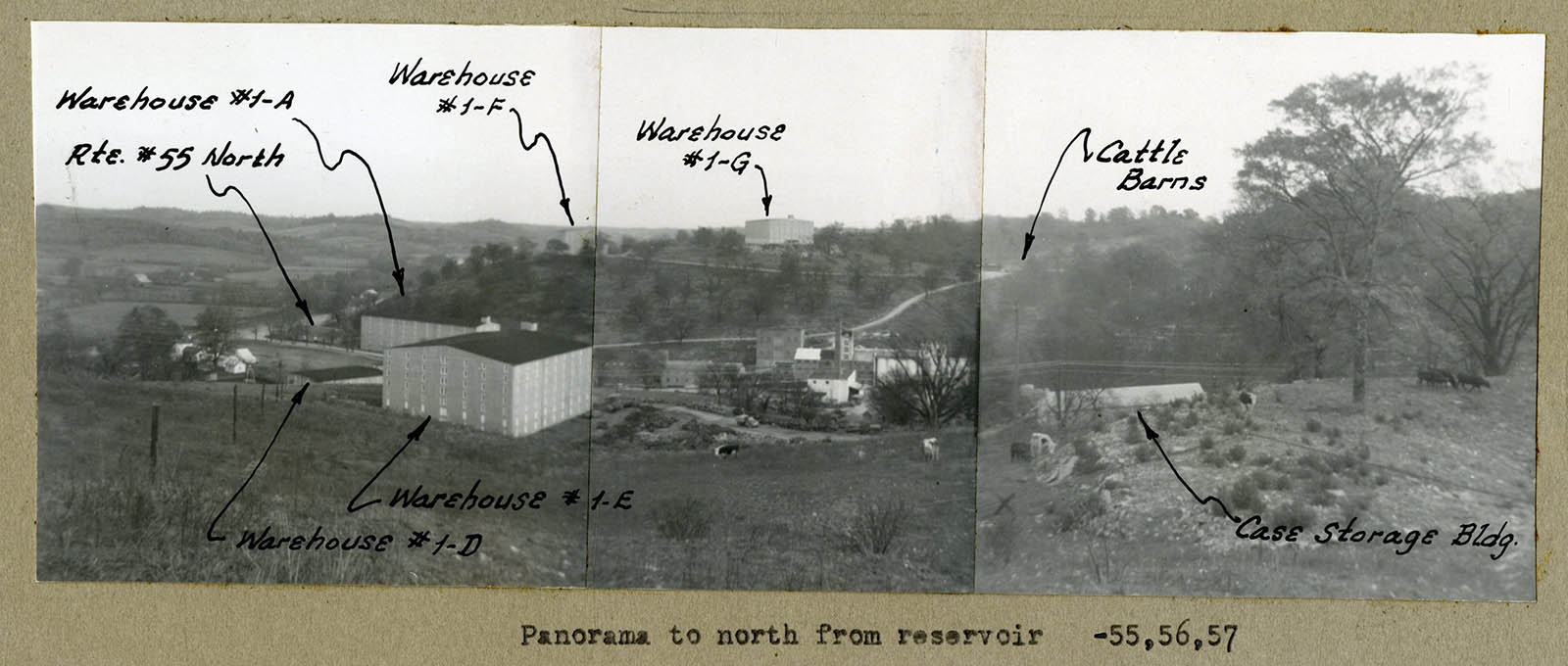 According to Ben Green, Daniel's first biographer, "When Jack Daniel moved his still house to The Hollow, there were two other distilleries (Hiles & Berry, Tolley & Eaton) in close proximity, sharing the water from this spring.
"The first distillery operation Jack Daniel set up at Cave Spring virtually duplicated his previous installations, but was a bit larger. He was determined to grind 33 bushels of corn a day, and use that much mash in the Lincoln County process for each day. With each bushel yielding a maximum of two and one-half gallons, he figured his daily productions should reach 75 gallons when everything was running right. It took several years for him to reach this goal, however."
Green wrote in his 1966 book, "Jack Daniel's Legacy," that Daniel's distillery operated every day of the week except Sunday and his team ranged from about six to 10 men.
Later, Daniel boosted production with the addition of a continuous still.
By 1877, Green reported, Daniel's distillery was the second largest among the 15 in the county. His transformation of 33 bushes of corn into 83 gallons of whiskey a day was topped only by Tolley & Eaton, who produced 300 gallons from 98 bushels. The other 13 distillers averaged about 70 gallons a day from 23 bushes.
In 1884, according to Green, Daniel bought the four parcels of land – amounting to about 142 acres – he'd been leasing from Wilburn Hiles, a trustee of Hiles & Berry, for $2,180.40.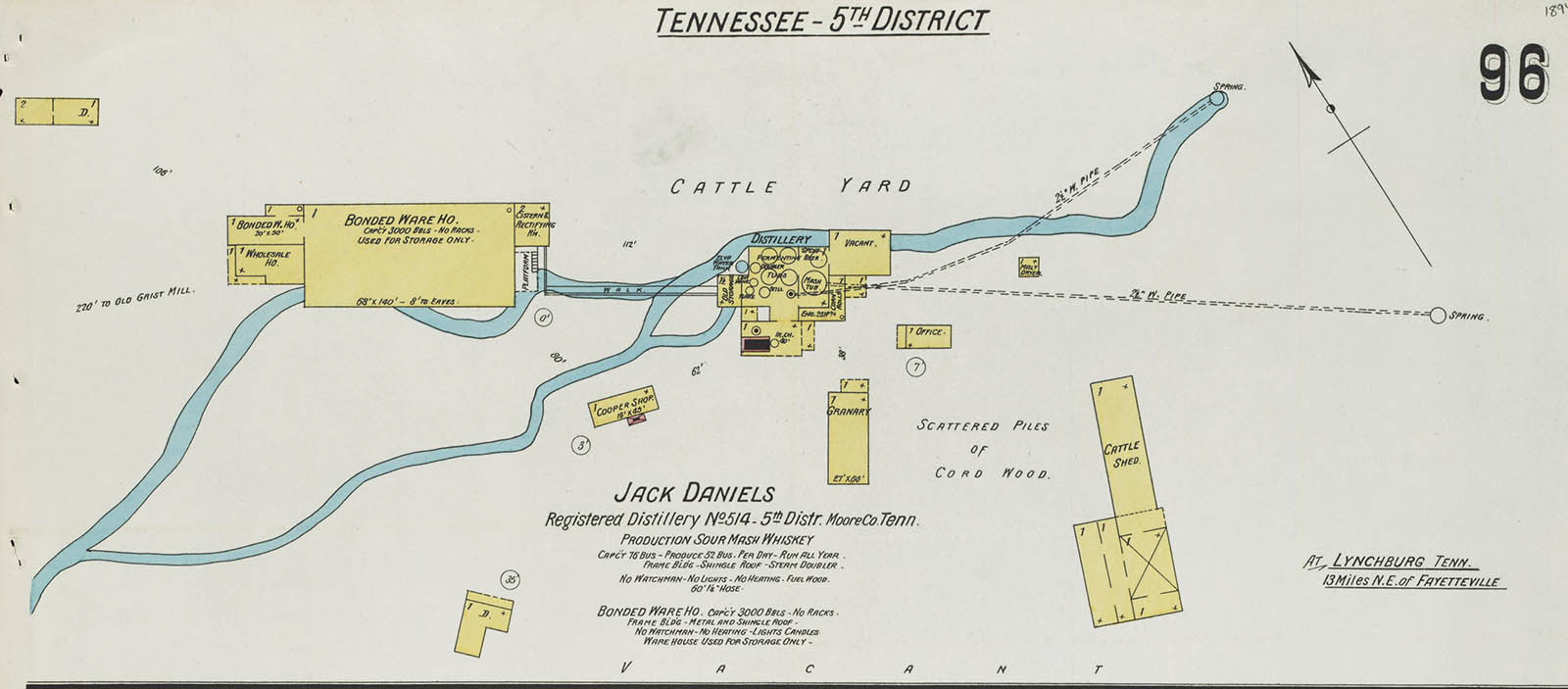 In 1894, the complex was centered around the distillery building – where mashing, fermentation and distilling took place – which was located right along the water source flowing from the spring. By this time, the stillhouse had a daily capacity to distill 76 bushels, but was doing about 52 a day.
Off to the left was a bonded warehouse without racks, 64 feet wide by 140 feet long – and 8 feet tall to the eaves – that could store up to 3,000 barrels.
The complex had no lights, no heat, no watchman and used wood to fuel its steam doubler and other equipment. The warehouse was lit by candle, which is an alarming thought and one that explains why so many distilleries suffered fires in days before electric lights.
Just south of the stillhouse was a 16x45 cooperage, a 27x60 granary and a cattle shed. Farther off was a dwelling, presumably Jack's and nearer the stillhouse, a small office building believed to have been constructed around 1885.
Between the granary and cattle shed were "scattered piles of cord wood," wood being necessary for everything from stoking the furnaces to raising barrels to creating charcoal for the Lincoln County Process, in which new-make whiskey is slowly filtered through sugar maple charcoal for mellowing.
Two years later, a newspaper report (quoted by Green in his book), noted that Daniel's added another warehouse, this one capable of storing 6,000 barrels.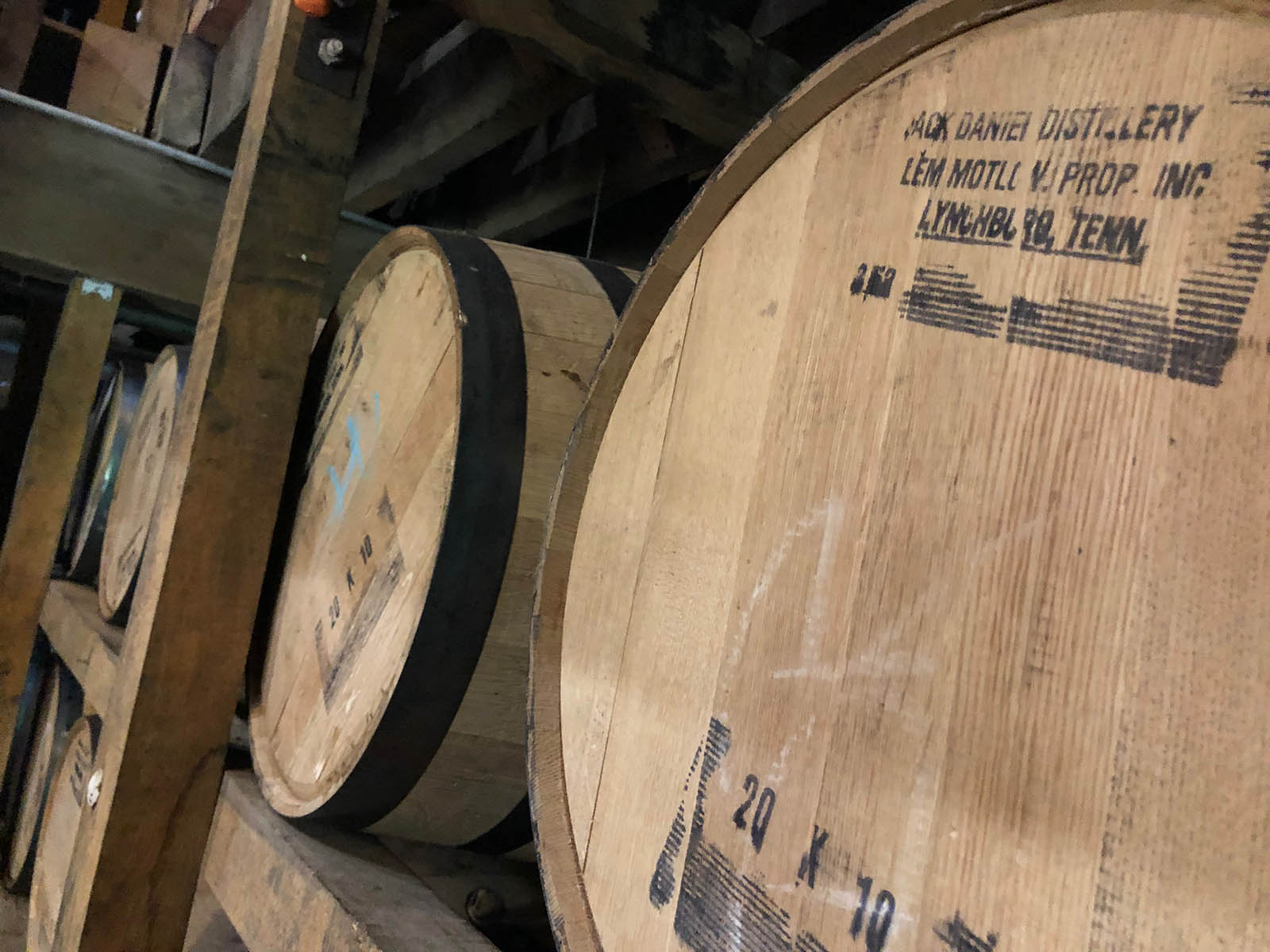 "This warehouse is 365 feet long by 65 feet in width," the paper wrote. "It is three stories and has an elevator, rope and pulled equipped, in the center for carrying the barrels above. The warehouse is built of metal and painted terra cotta to look like brick, and is one of the neatest and handsomest buildings of this kind in the country. Mr. Daniel is preparing to build a new distillery also, the one in use at present having by age and long use become unfitted for the present demands of the trade."
What's there today
If you visit the distillery today, the only remnant you'll find from this era, other than the Cave Spring water source itself – arguably the most important feature! – is the 1885 office building, says Jack Daniel's official historian Nelson Eddy.
"The Old Office is the only building that is left from Mr. Jack's Day," Eddy told me.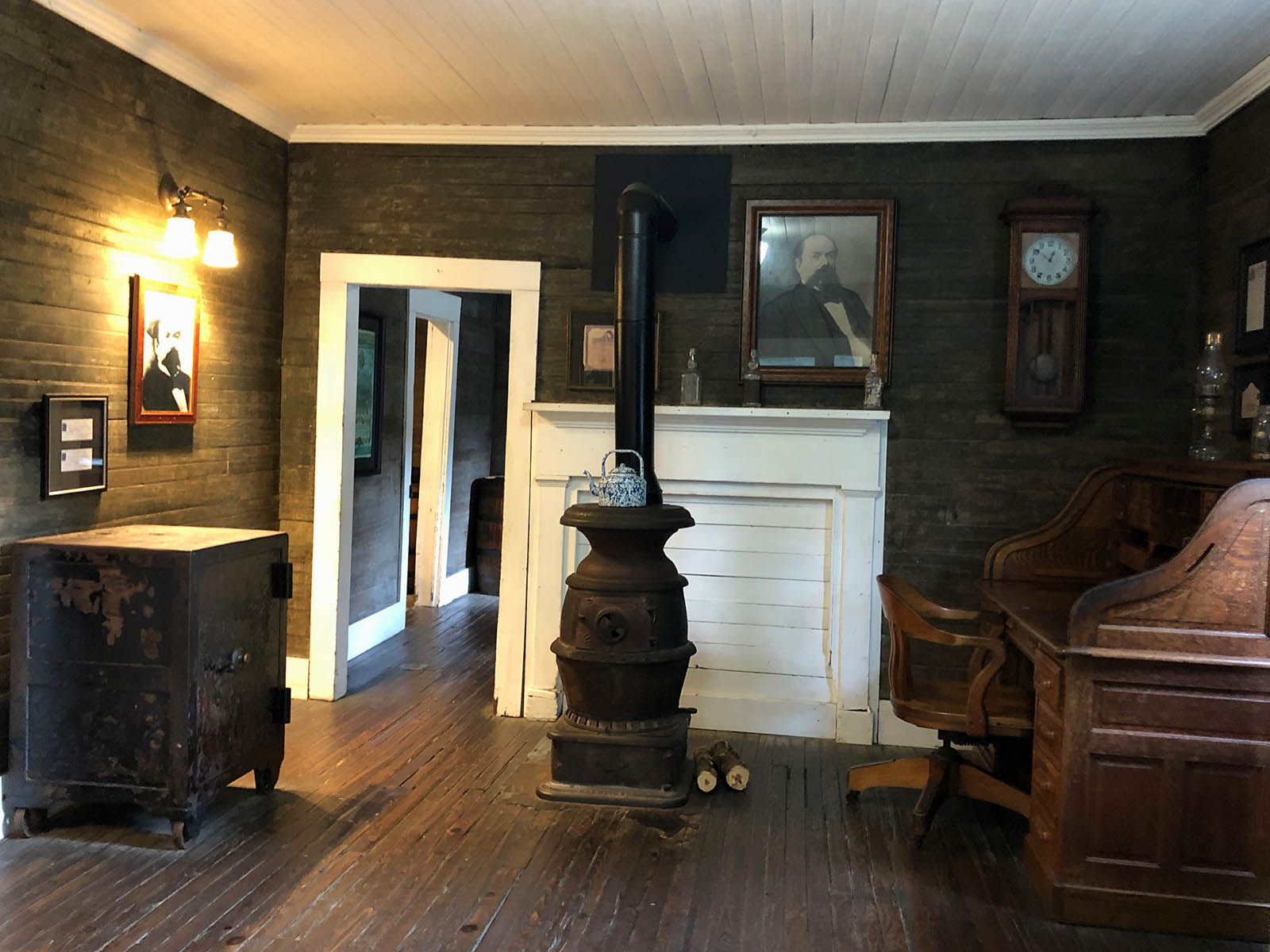 "The still house, mellowing, bottling and grain mill buildings might be in some of the same general vicinity (as their predecessors) but the buildings had been empty from 1910 until 1938 – Prohibition in Tennessee came early and left late."
Daniel died in 1911, the year after Tennessee went dry, having left the operation to his nephew Lem Motlow in 1907.
"Reports are there were trees growing up through buildings and there'd been a fire on the property," Eddy added.
Green records the fire in his book.
"Fire hit again in Lem's life in 1927 while he and son Reagor were in St. Louis. Fire caused by combustion of flour destroyed all of the old distillery except the warehouse and cattle barn," wrote Green.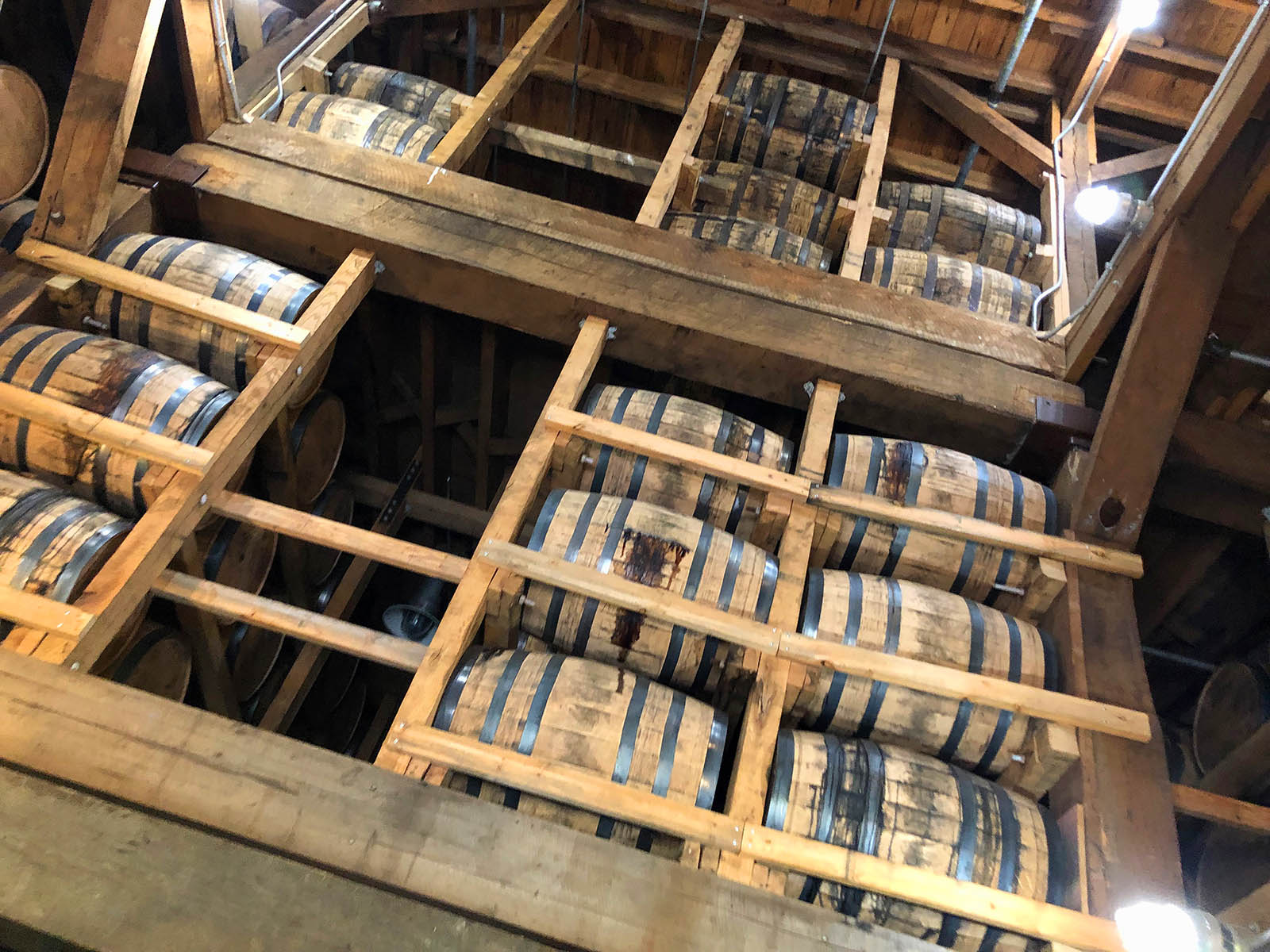 "All other buildings were razed, including a flouring mill of 300 to 500 barrels daily capacity. The other buildings had been standing there as a monument for more than 20 years to the thriving business that Uncle Jack Daniel had built. Cause of the fire was traced to a dust pocket in the third story of the mill ... The fire came as a great personal loss to Lem Motlow since it was the place where he had started and turned out the World's Fair Gold Medal No. 7 Whiskey."
When Tennessee law was changed (thanks in large part of Motlow's political machinations), the distillery could legally reopen, but it was a shambles.
"With state prohibition in force Uncle Lem's distillery was abandoned, the warehouse 'desecrated' into a tobacco storage house, and only the few discarded bottled, plus the memories of many an earlier connoisseur remained to testify for Tennessee's famous liquor," wrote the Tennesseean newspaper on May 23, 1937.
"The entire distillery will have to be built back new, and Motlow says it'll contain the very latest and most sanitary modern distilling equipment with an initial capacity production of 50 barrels every day."
That same year, the Nashville Times added, "the capacity of the plant is far above the 50 barrel daily make, as it was started on Oct. 27, and will be expanded to meet the markets."
Some of the buildings you see today may date in some way to this post-Prohibition construction boom, but even still, not likely much.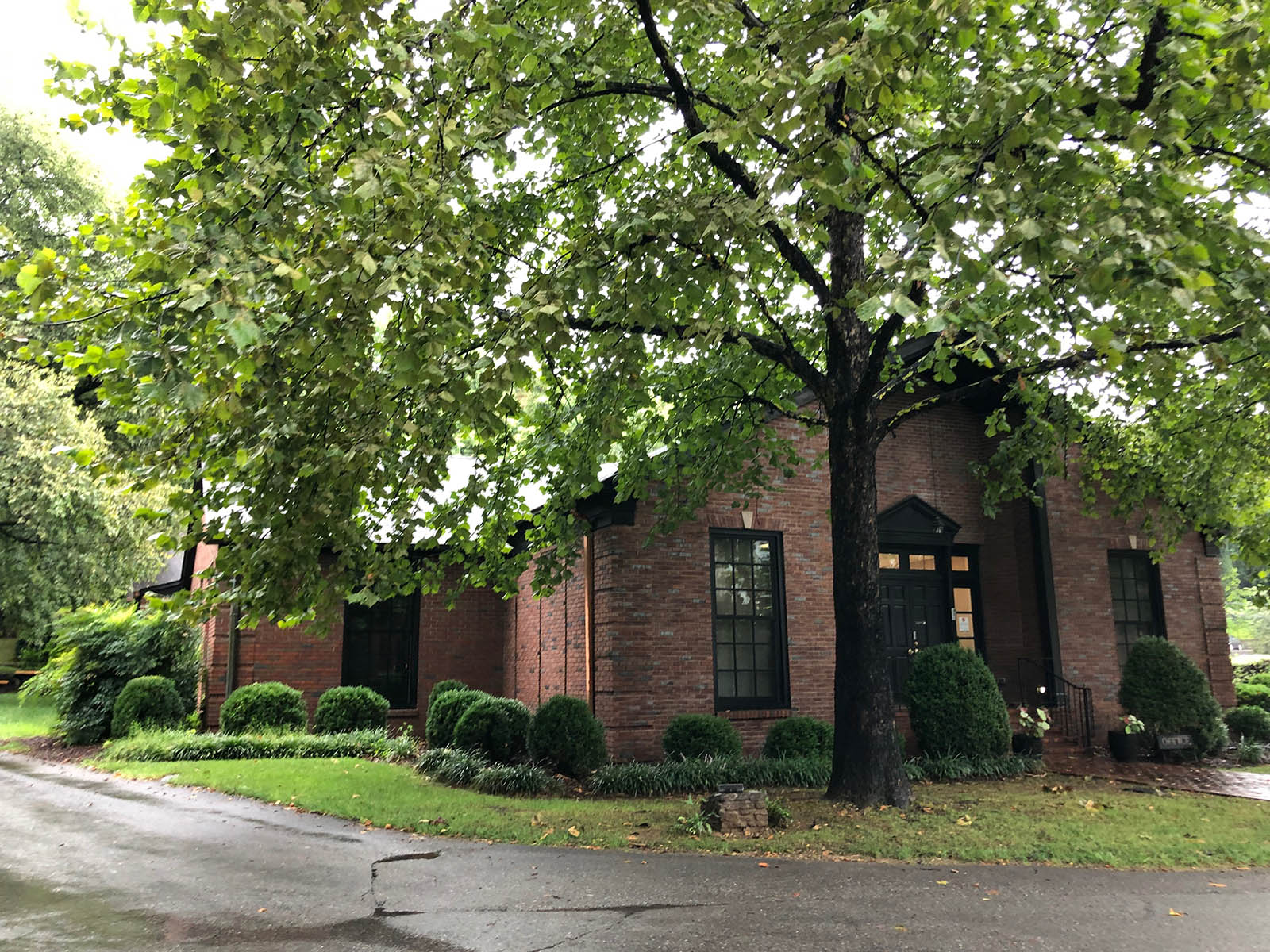 The new office building across from the old one, for example, went up in 1953 three years before Louisville-based Brown-Forman purchased the brand – and the visitors center dates to 2000. Even (George Green Barrel House, formerly Barrel House No. 1) – which previously served as the visitors center and considered to be the eldest warehouse – dates to about 1930.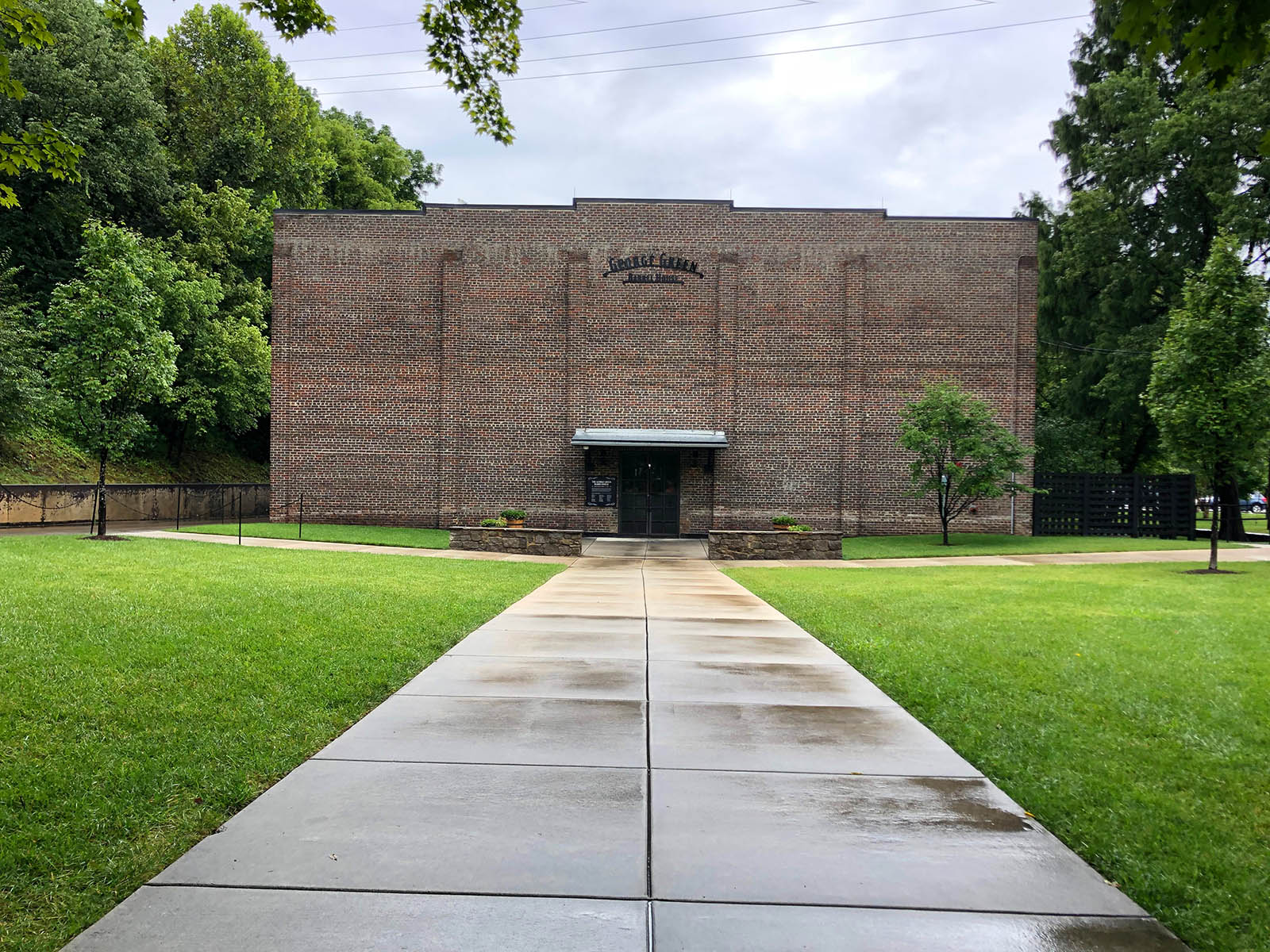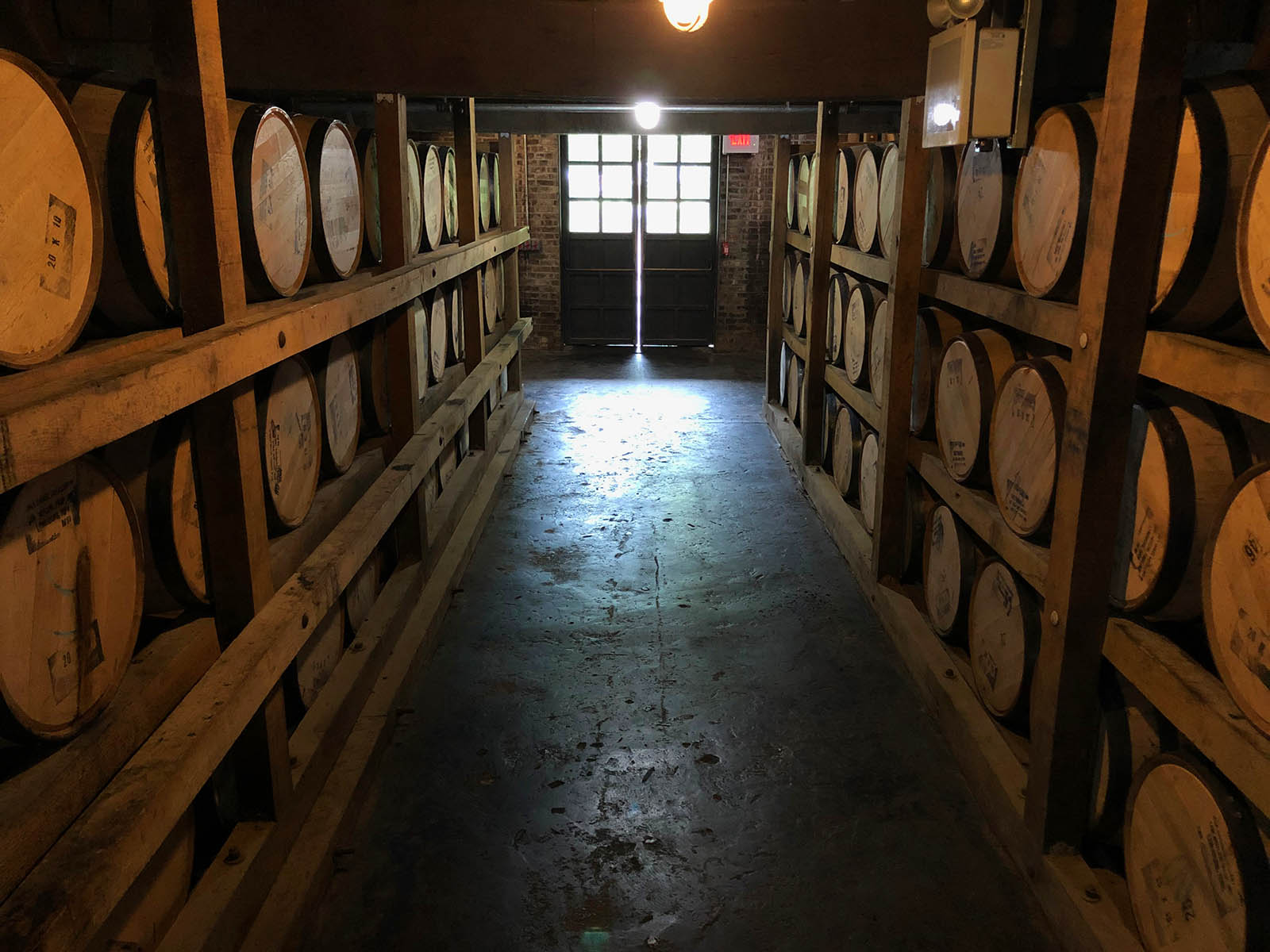 The Society of Architectural Historians has noted that the vast majority of structures at the distillery are barrel houses.
"Most of the 80 or so buildings on the grounds are warehouses filled with nearly two million barrels of aging whiskey," the society reported. "Later barrel houses erected at the distillery reach eight stories. All are topped with metal gable roofs and sheathed in corrugated galvanized sheet metal. Most were built after 1946, when the distillery returned to producing whiskey after World War II.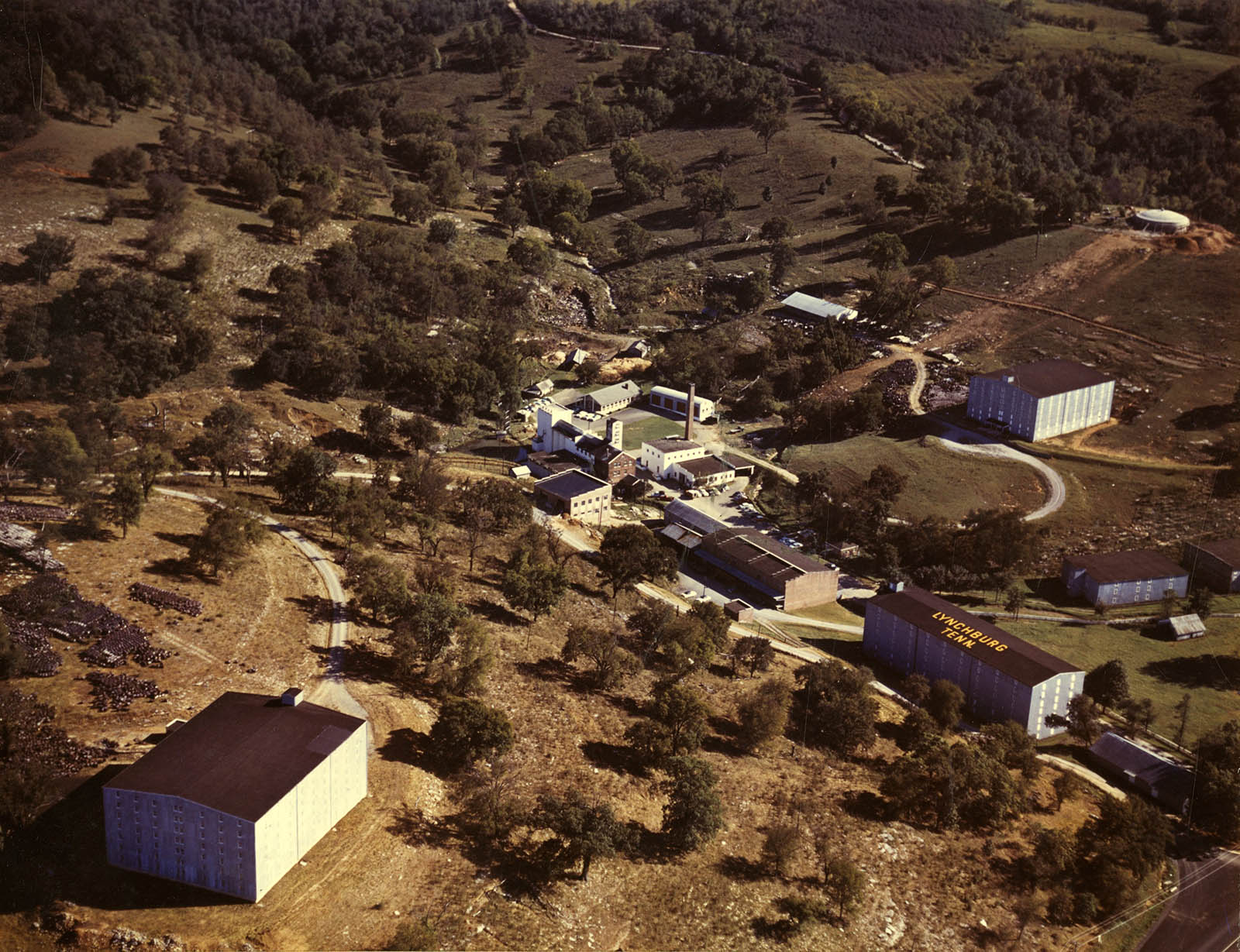 "Most warehouse buildings are located atop the hills, overlooking the hollow and the town of Lynchburg, and they are sufficiently spaced on the grounds to prevent the spread of fire, a necessary precaution given the flammable contents."
SAH said that the still house, mashing, fermenting, mellowing and barreling facilities were rebuilt after 1946.
The nearby bottling plant – which, interestingly, also served as a brewery during the short time Jack Daniel's produced a beer, 1995-97 – is likely of a similar or later vintage.
Touring Cave Hollow
But regardless of the ages of the buildings on the site, a visit to Jack Daniel's distillery is a must for whiskey fans.
Roughly 300,000 visitors pass through the visitors' center annually, representing all 50 states and more than 30 countries.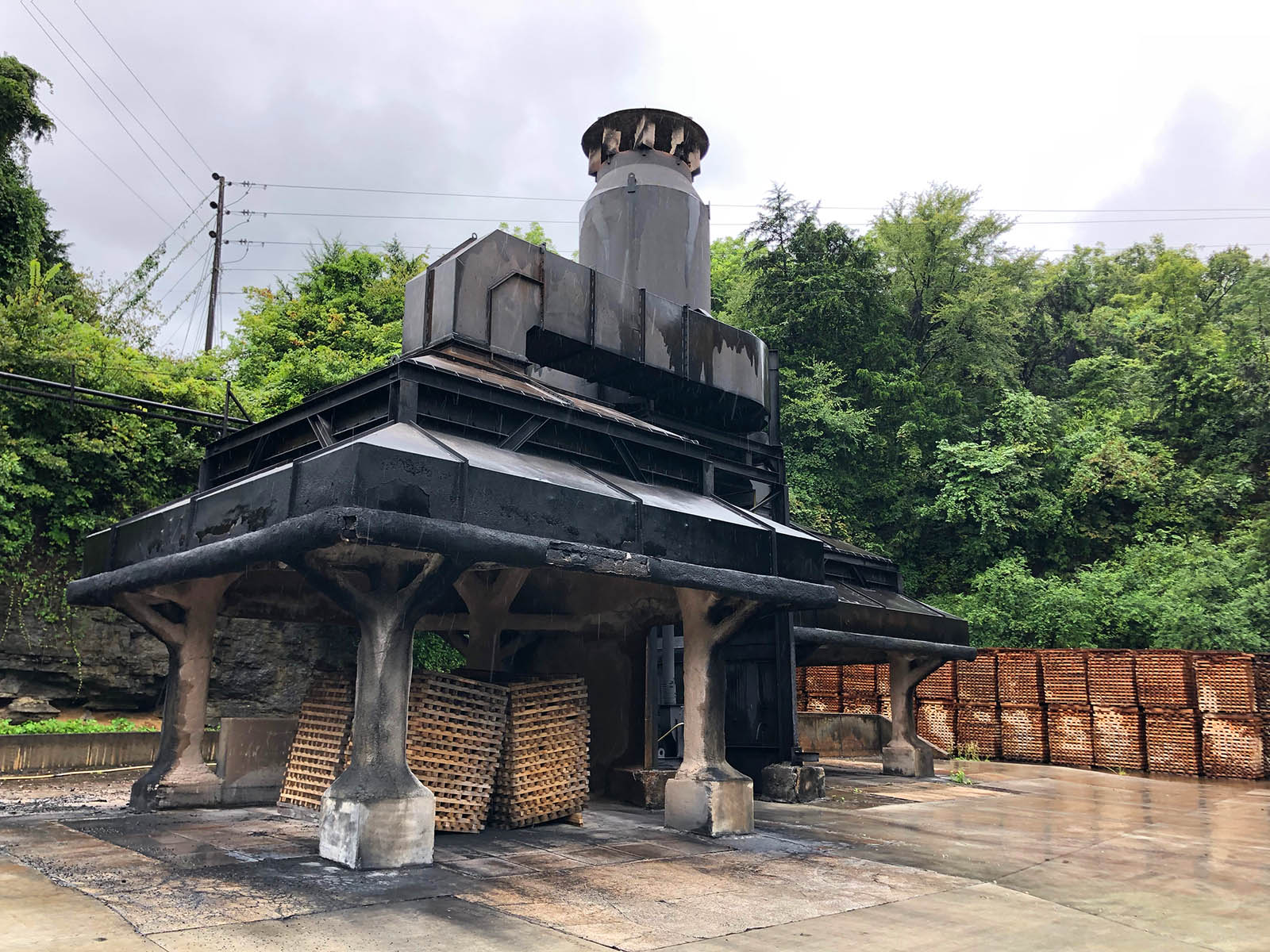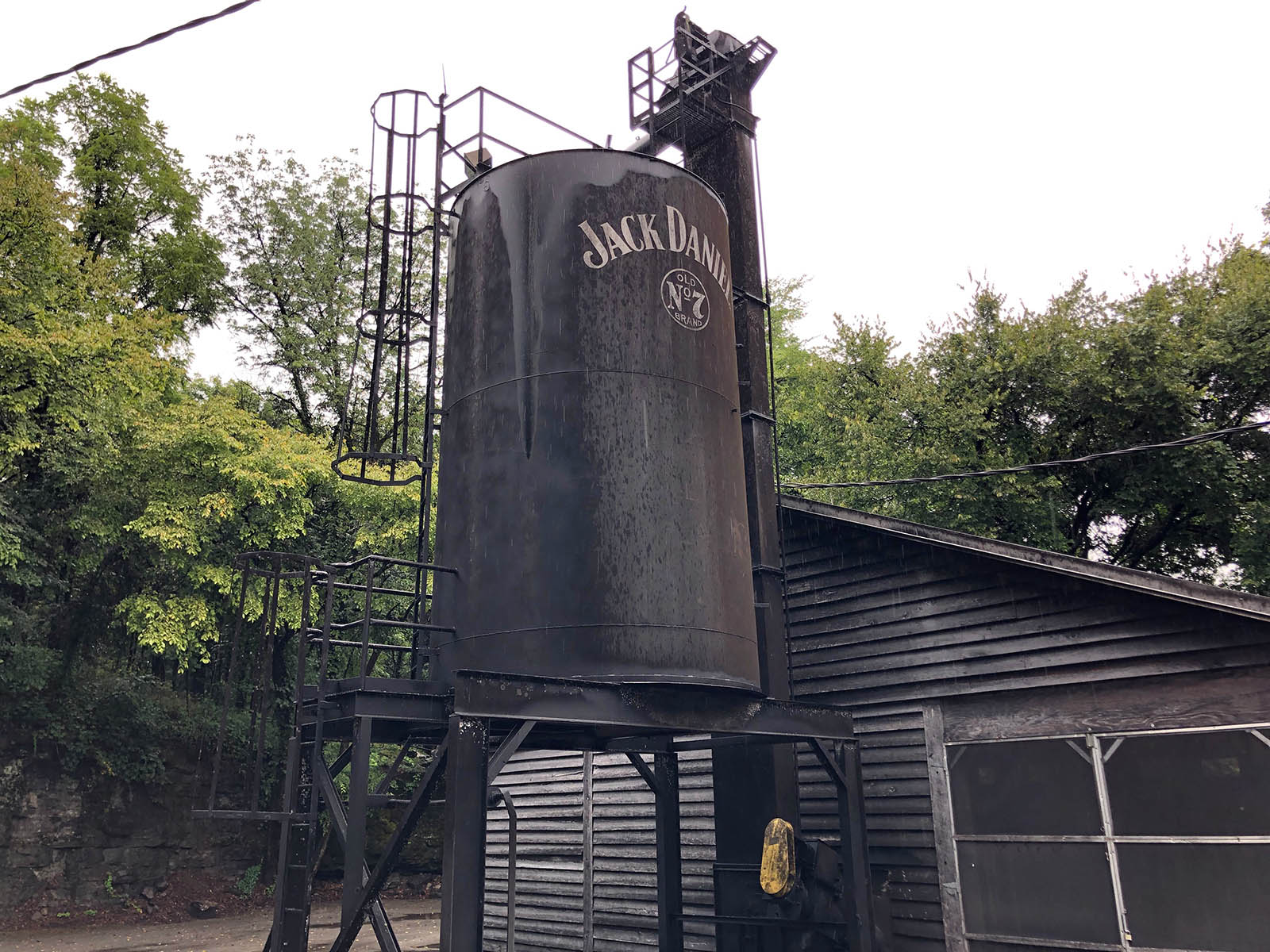 You'll get to see where stacks sugar maple staves piled in stacks called ricks (that's why Jack Daniel's doesn't call its barrel houses rickhouses) are turned into charcoal by a staff of two (a third member is in training).
New make off the stills is used to start the fires, which burn for about an hour and a half before they're extinguished to prevent the charcoal disintegrating into useless ash.
You'll pass some vintage Jack Daniel's Fire Department equipment. Yes, the distillery has its own crew of about three-dozen volunteer firefighters, as well as custome firefighting gear and a nearly half-million-dollar center where they learn to battle blazes.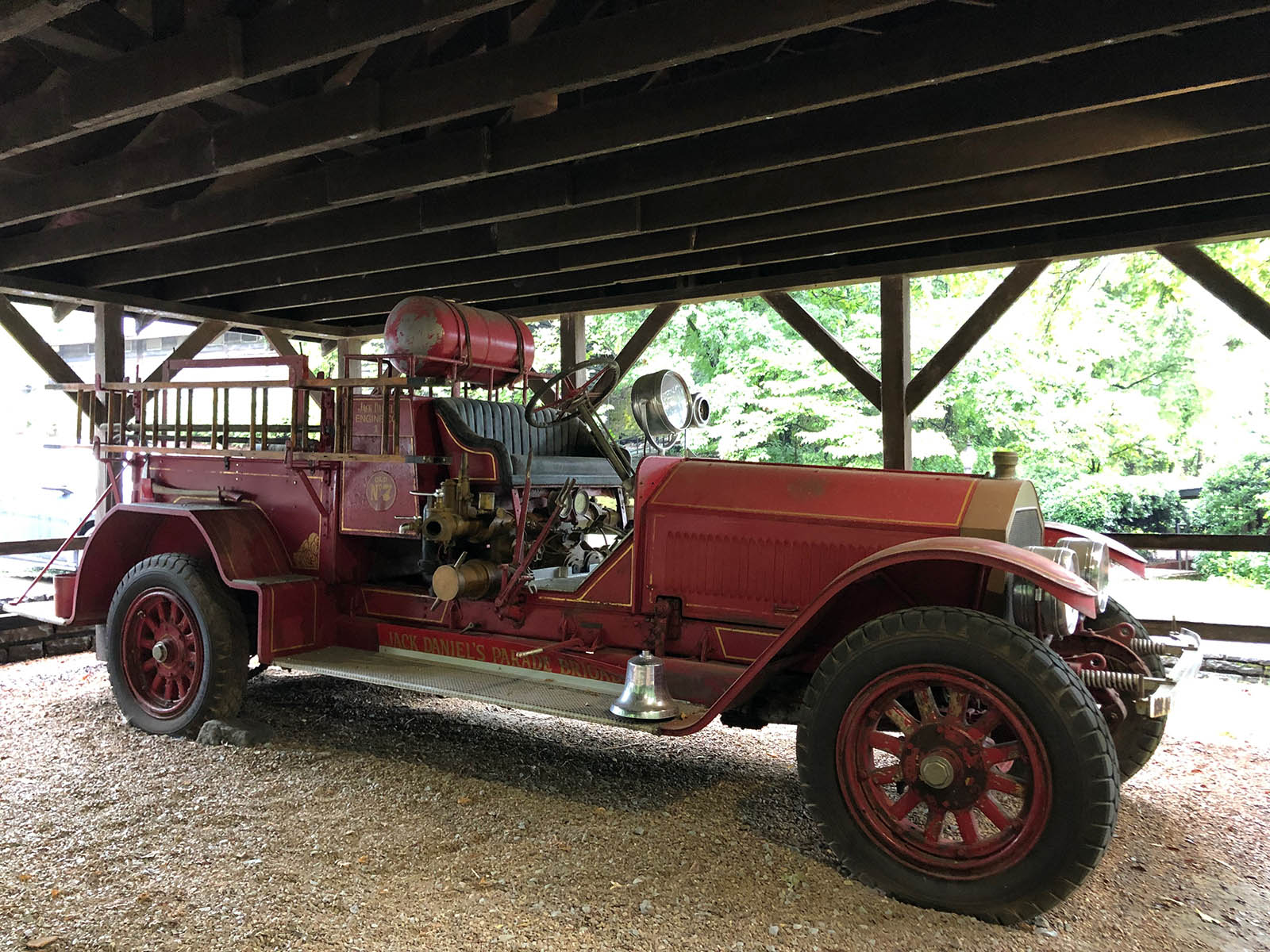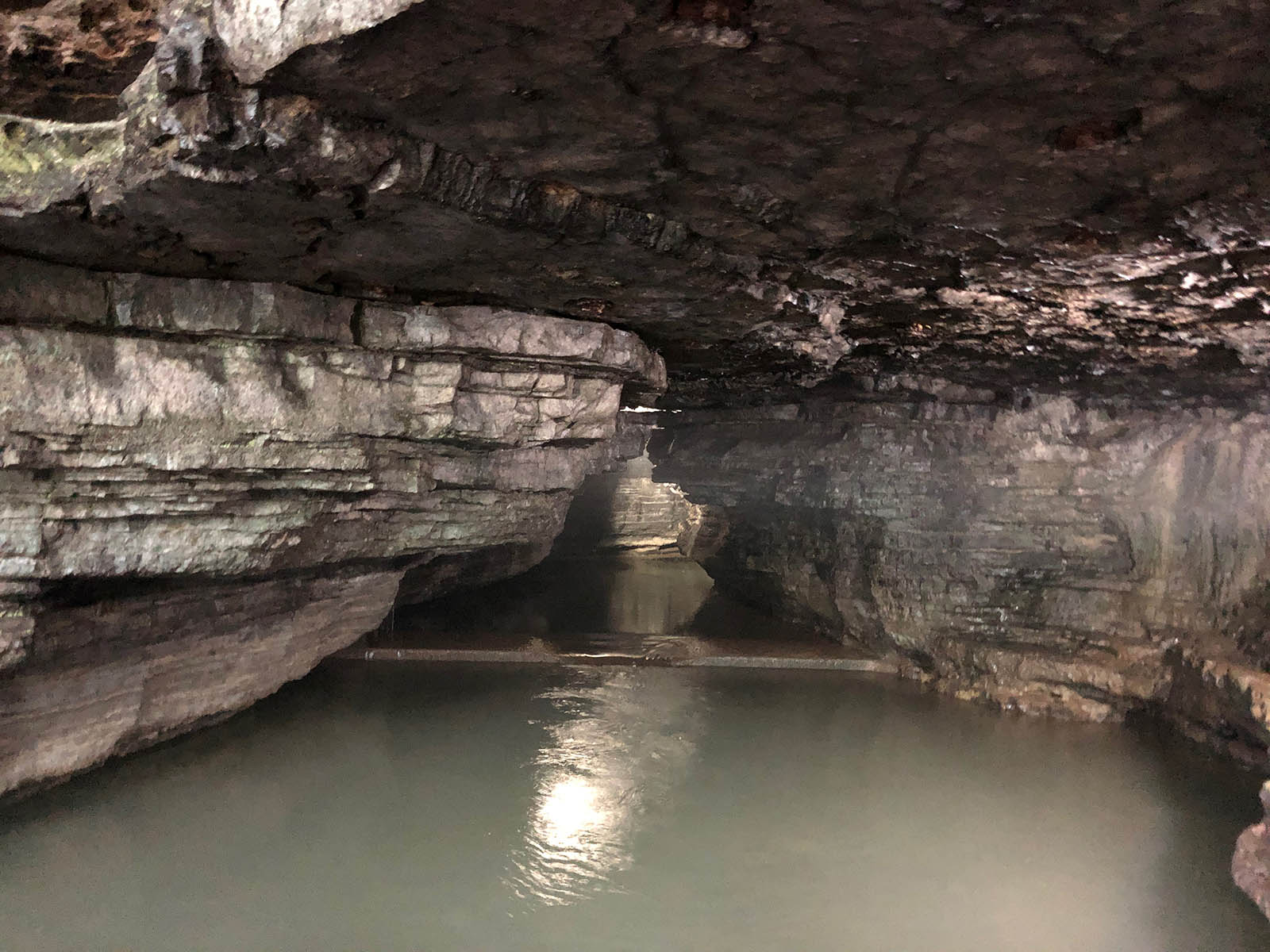 You'll get to see the Cave Hollow Spring iron-free water that is used for mashing. Nearby is an original bronze statue of Jack Daniel, by Nashville artist Alan LeQuire, that replaced the 1941 marble statue of Jack that was moved inside for protection from the elements.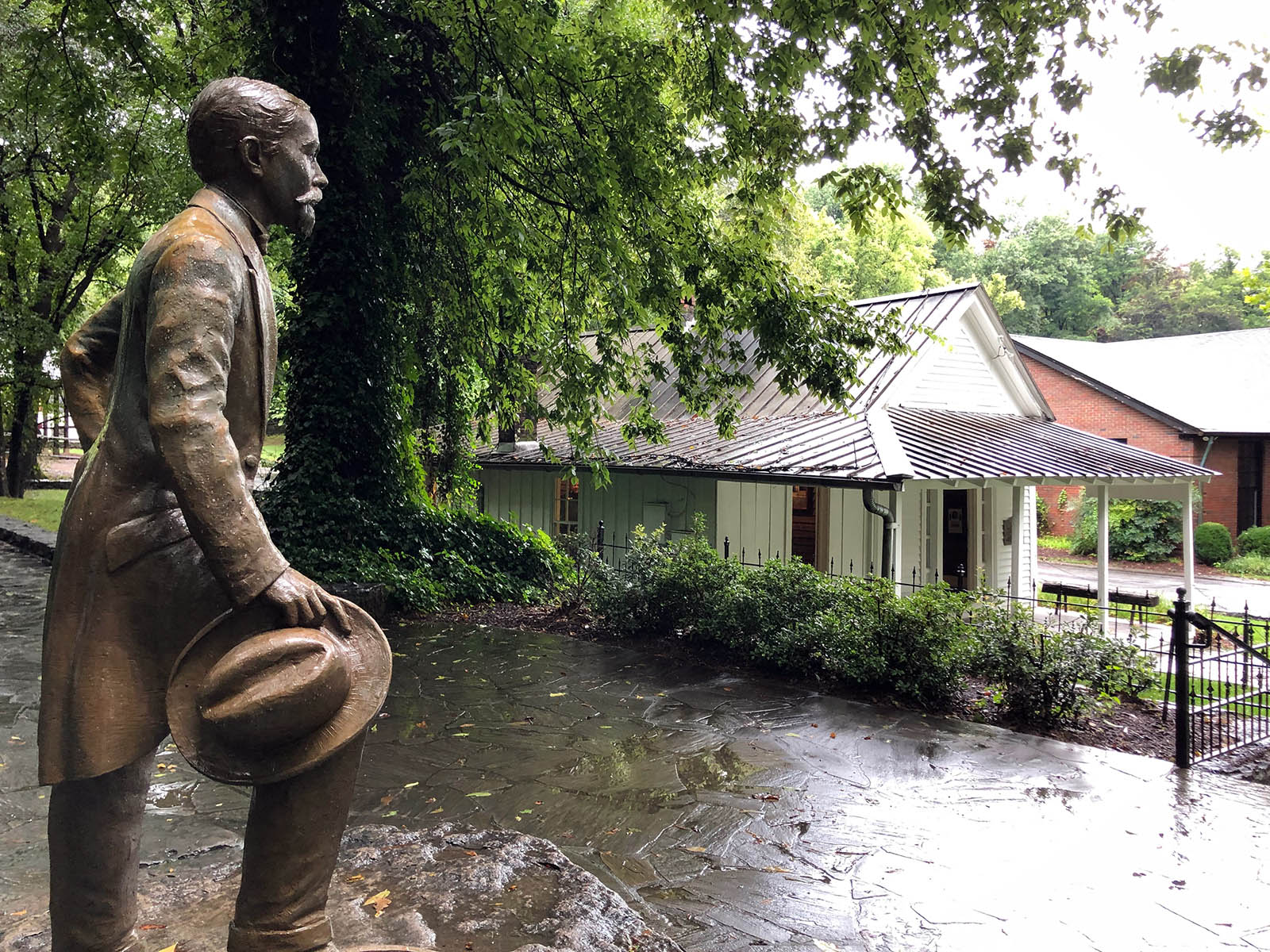 You'll step into the 1885 office building and see the safe that supposedly killed Daniel's after he kicked it in 1906, injuring his toe, which went gangrenous leading to the amputation of his leg and ultimately his death.
Next you'll check out production, though no photos are allowed in here.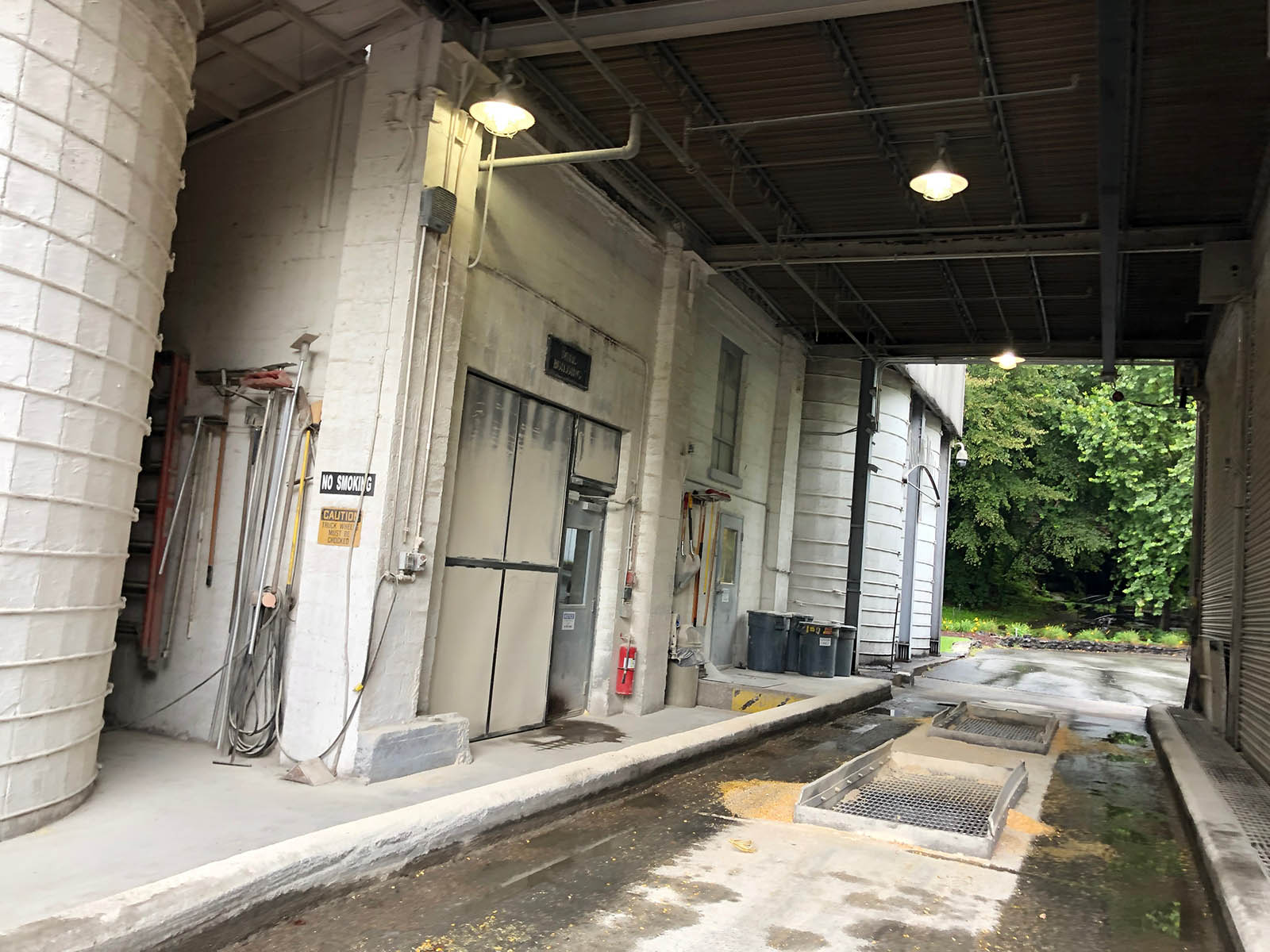 You'll pass the grain depot (above), then into the still house (below) where multiple 40-foot column stills pump out as much as 40 gallons of white dog a minute. You'll get to see the mash tubs and some of the 64 closed fermenters.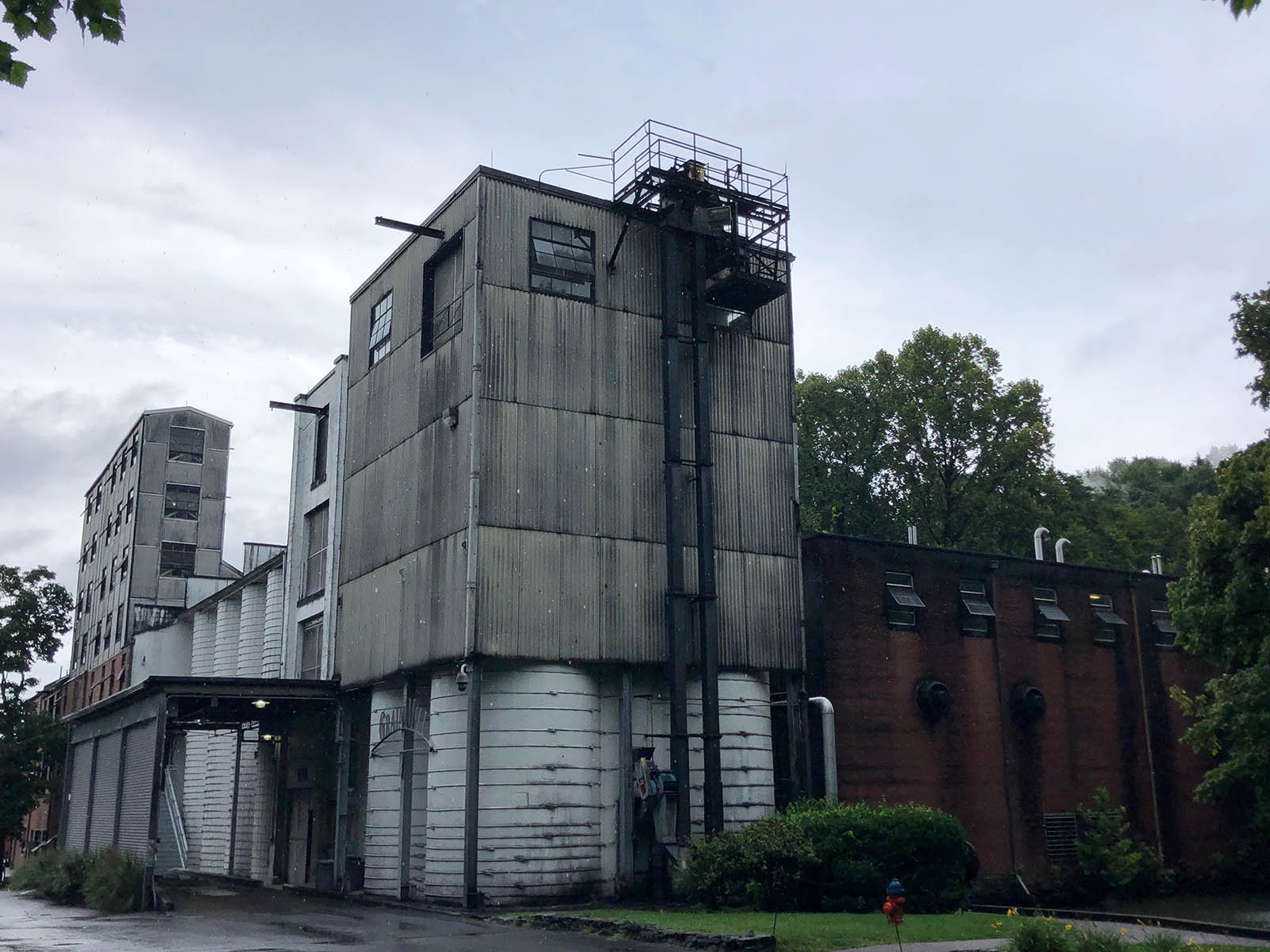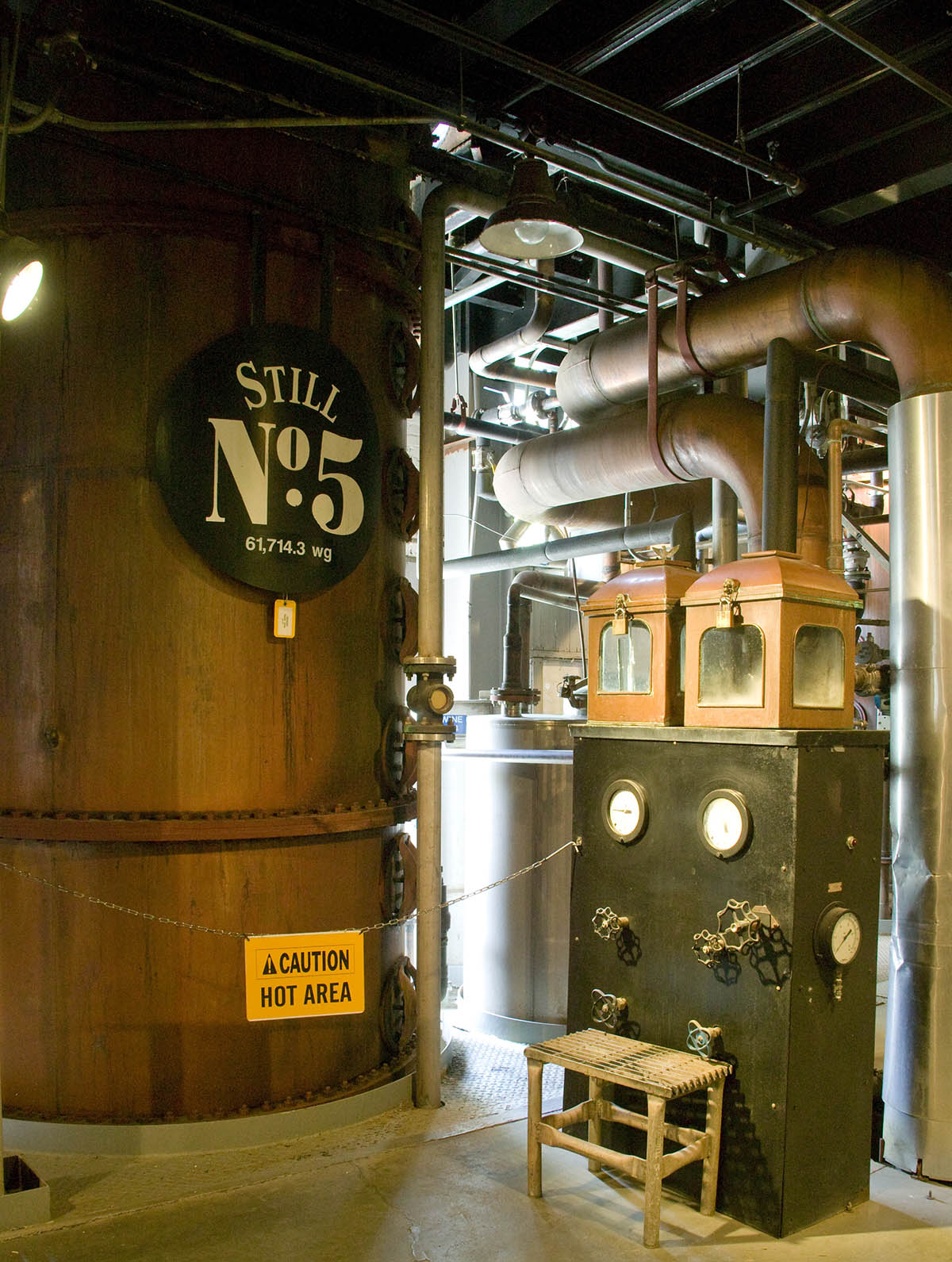 In the next building you can see the Lincoln County charcoal mellowing process, which slowly drips a gallon of whiskey a minute into 72 10-foot-deep tanks of charcoal. That whiskey will take three days to make its way out the other side, at which point it is barreled. (Some expressions, like Gentleman Jack are then mellowed again before being bottled.)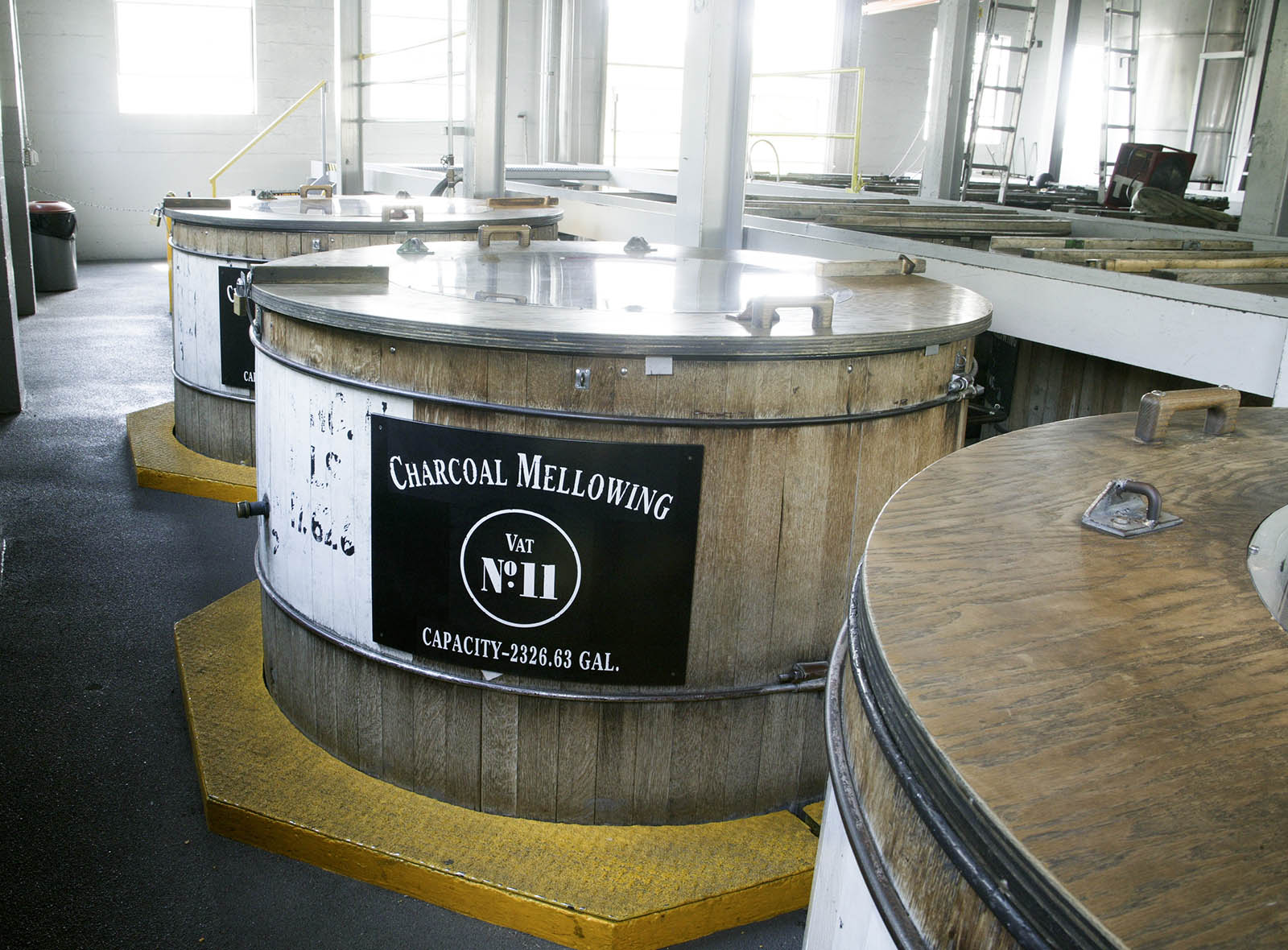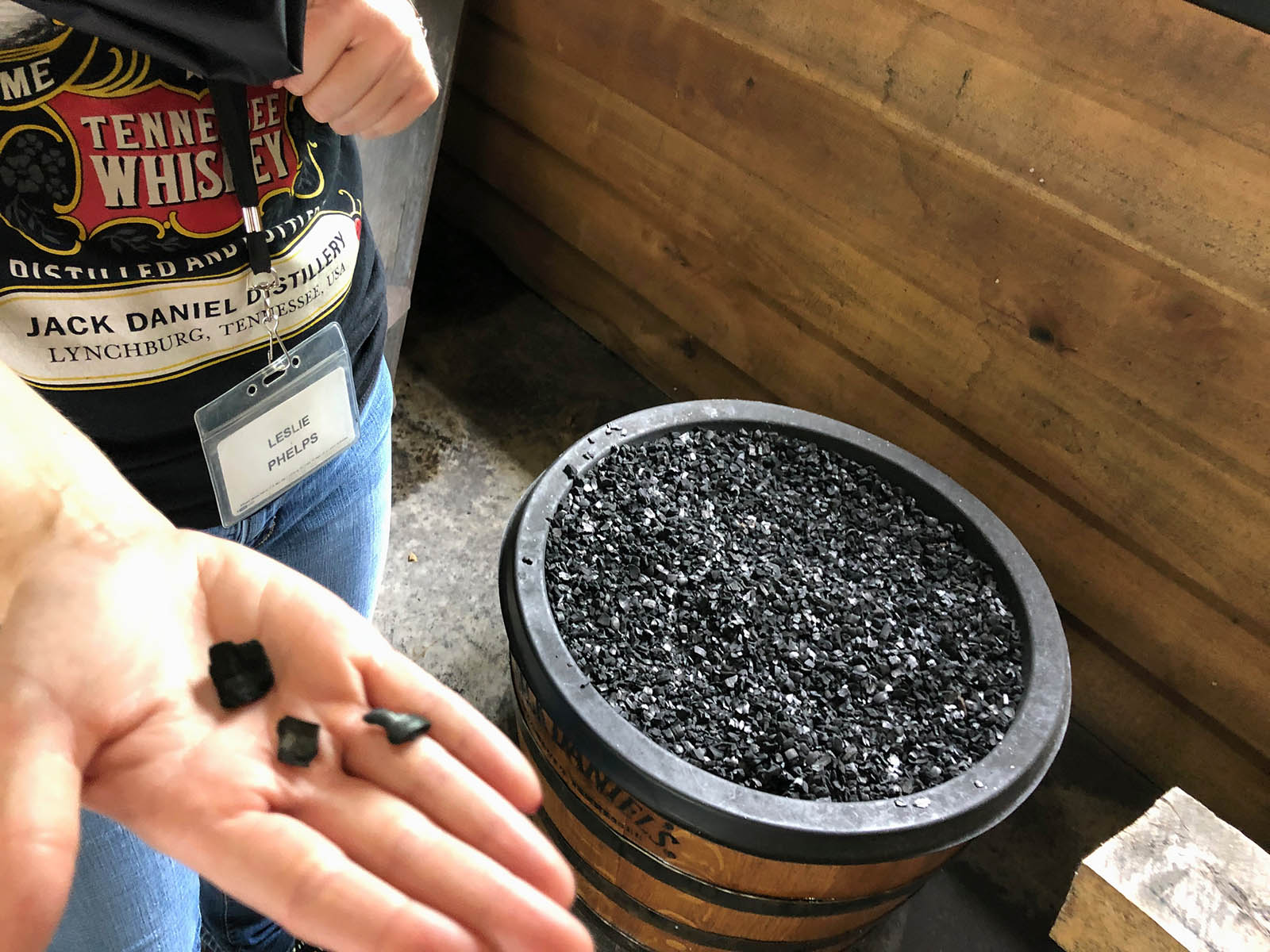 The charcoal remains in use for about 10 months, and when it is spent, it is shipped to a company that compresses it into briquettes for sale to home grillers. (You can also buy some of it, uncompressed, in bags at the gift shop in Lynchburg.)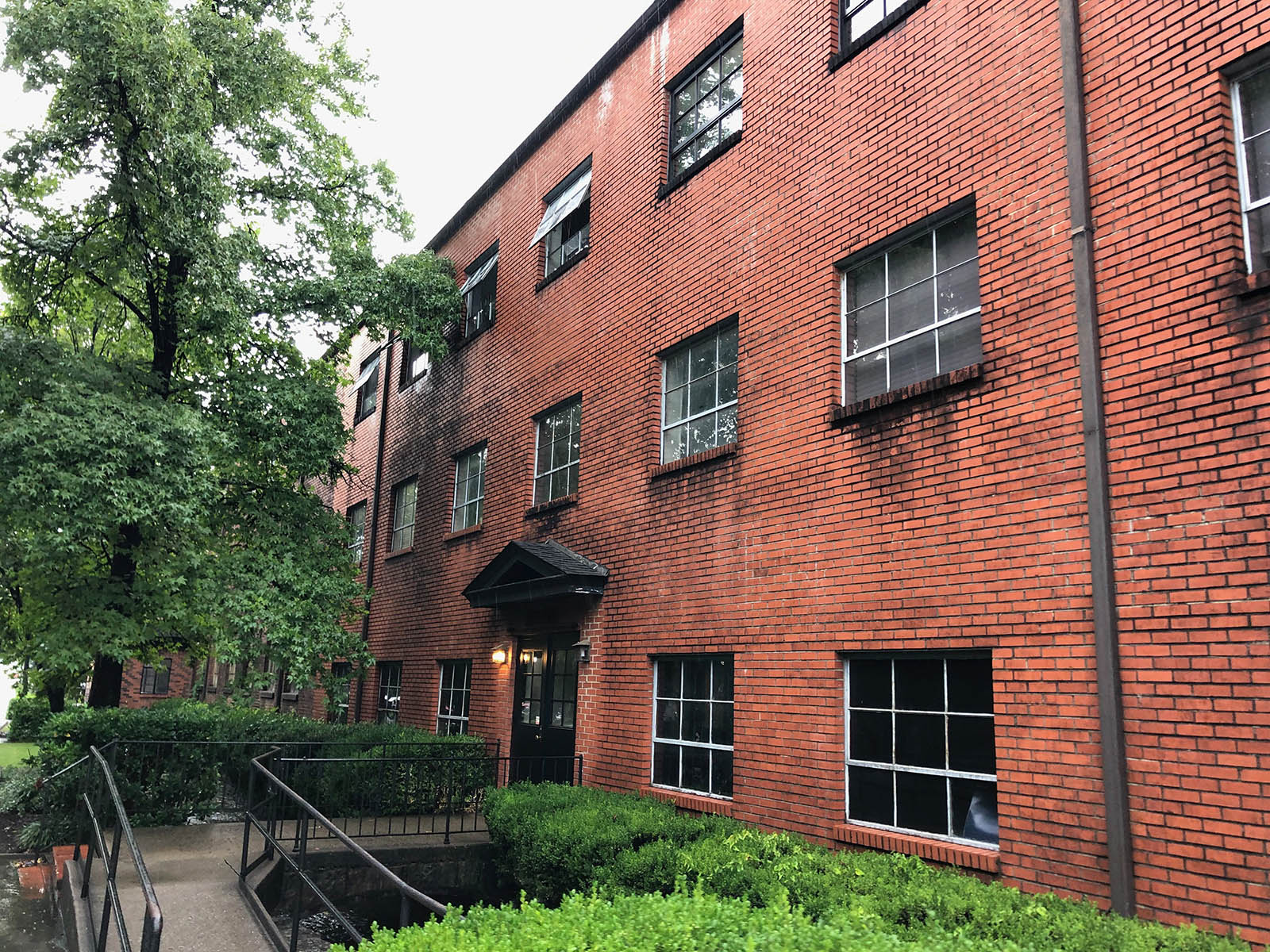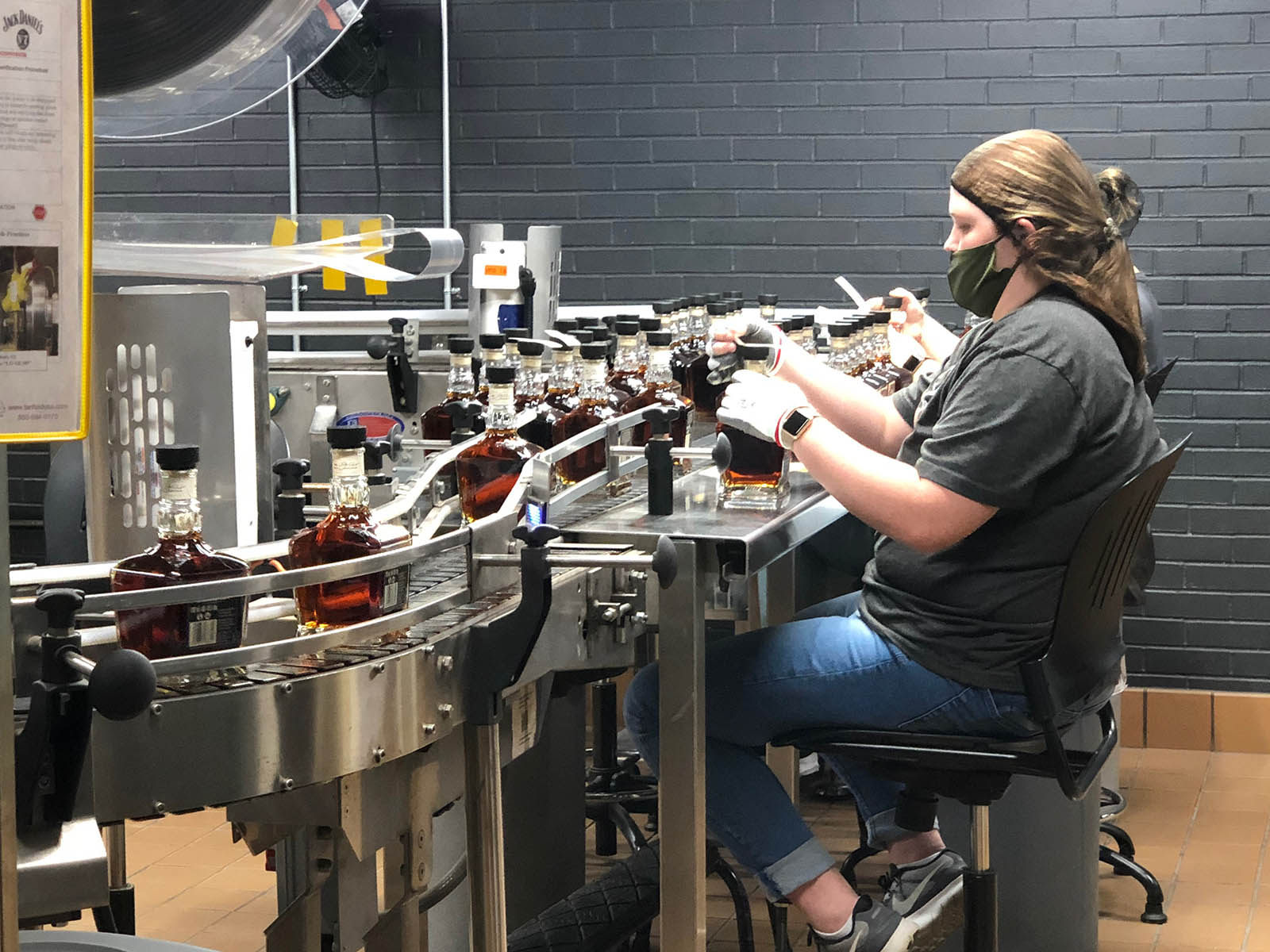 You'll get a peek in the former brewery, now the bottling building, where you can see workers applying labels to freshly filled bottles of Jack, be it the classic Old No. 7 or Gentleman Jack or Jack Daniel's rye or one of the Tennessee Tasters series or that new 10-year-old whiskey, among other varieties.
A visit to the oldest barrel house and then off to a tasting, at which you'll get to sample different expressions.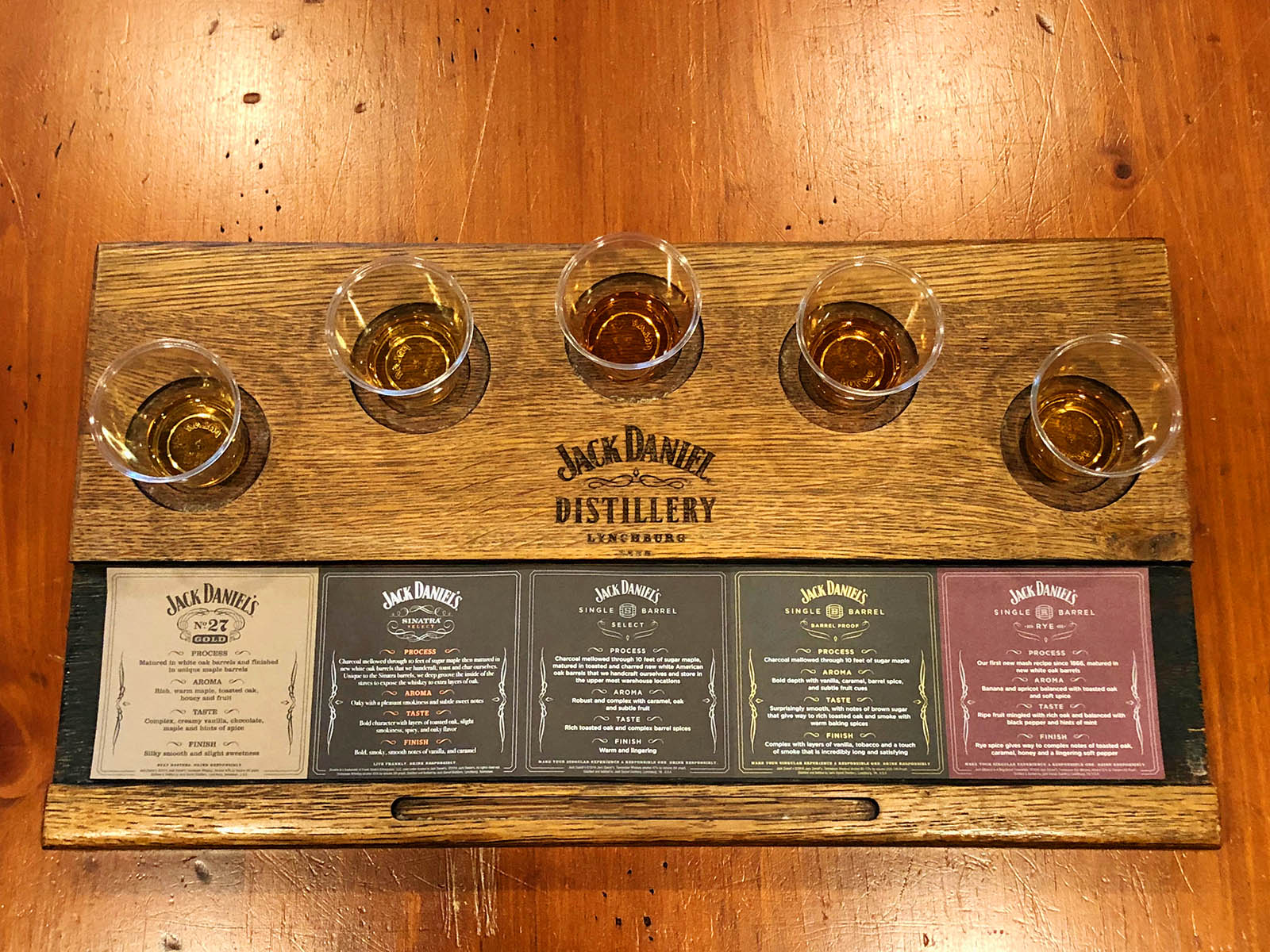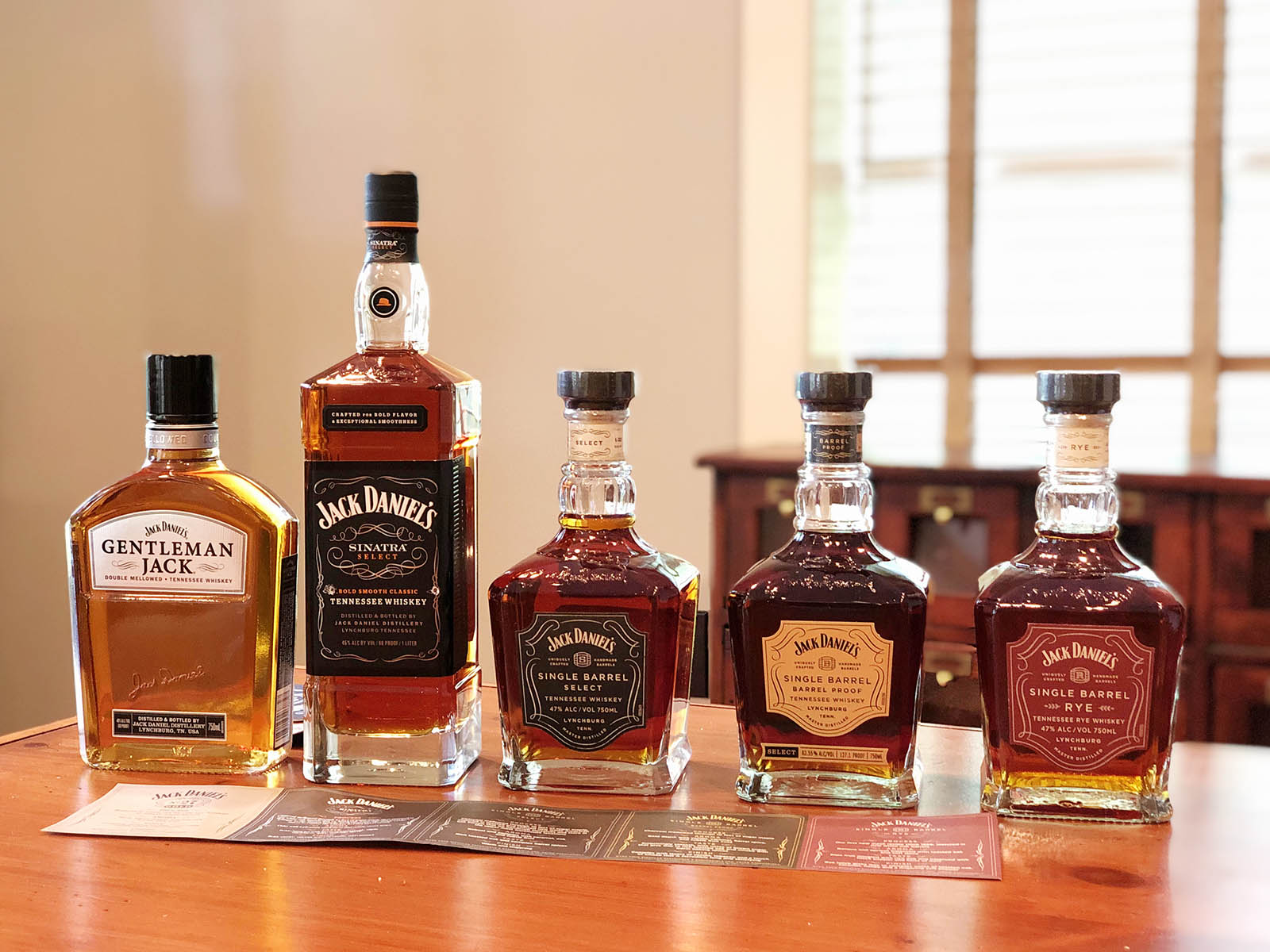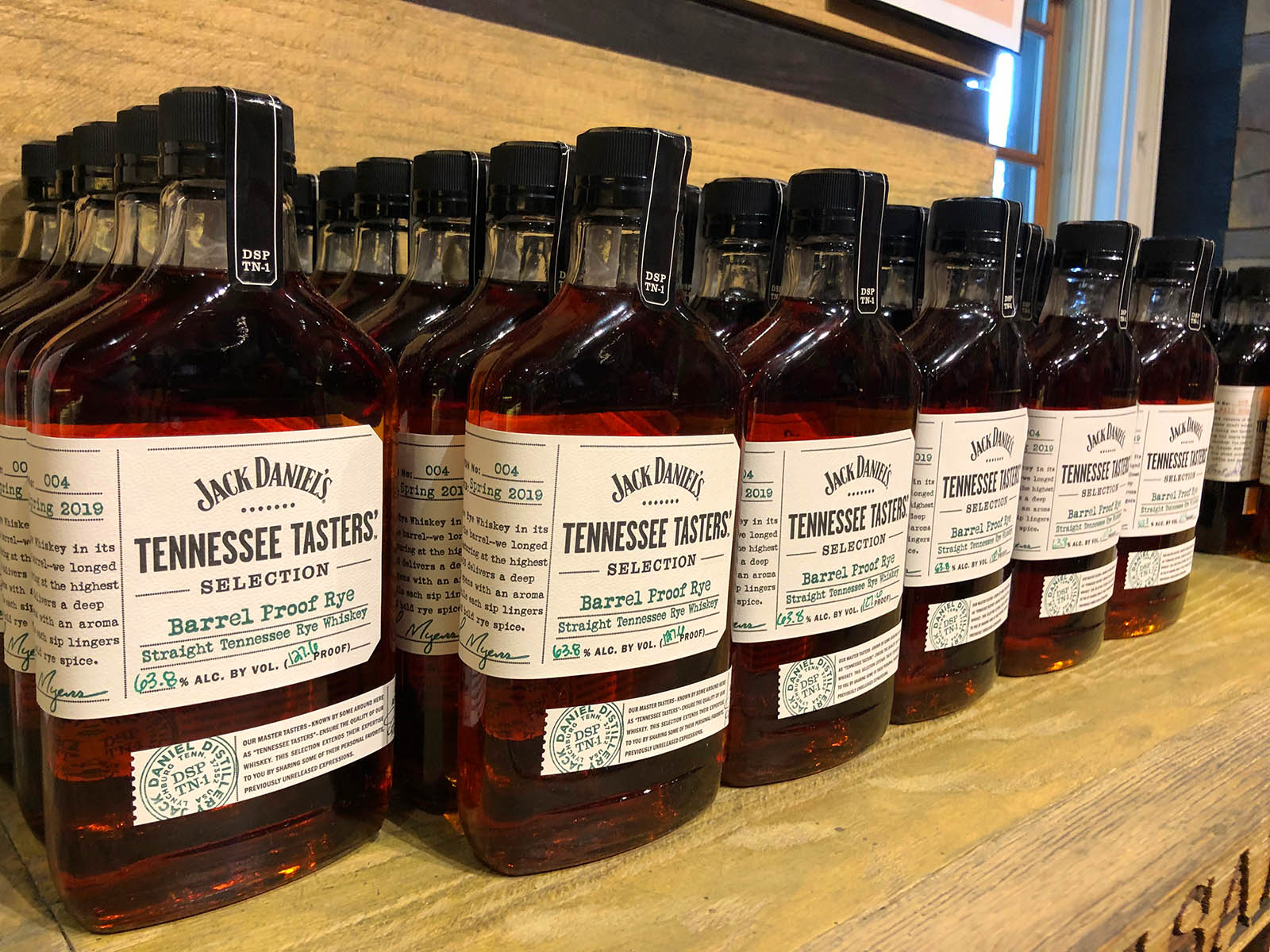 Finally, back at the visitors center, where you hopefully checked out the displays – I especially liked the ones about Nearest Green and his family and about Jack Daniel's gold medal at the 1904 St, Louis World's Fair for Old No. 7 – before the tour, you can hit the shop, where in addition to Jack Daniel's gear there are a number of whiskeys available only here.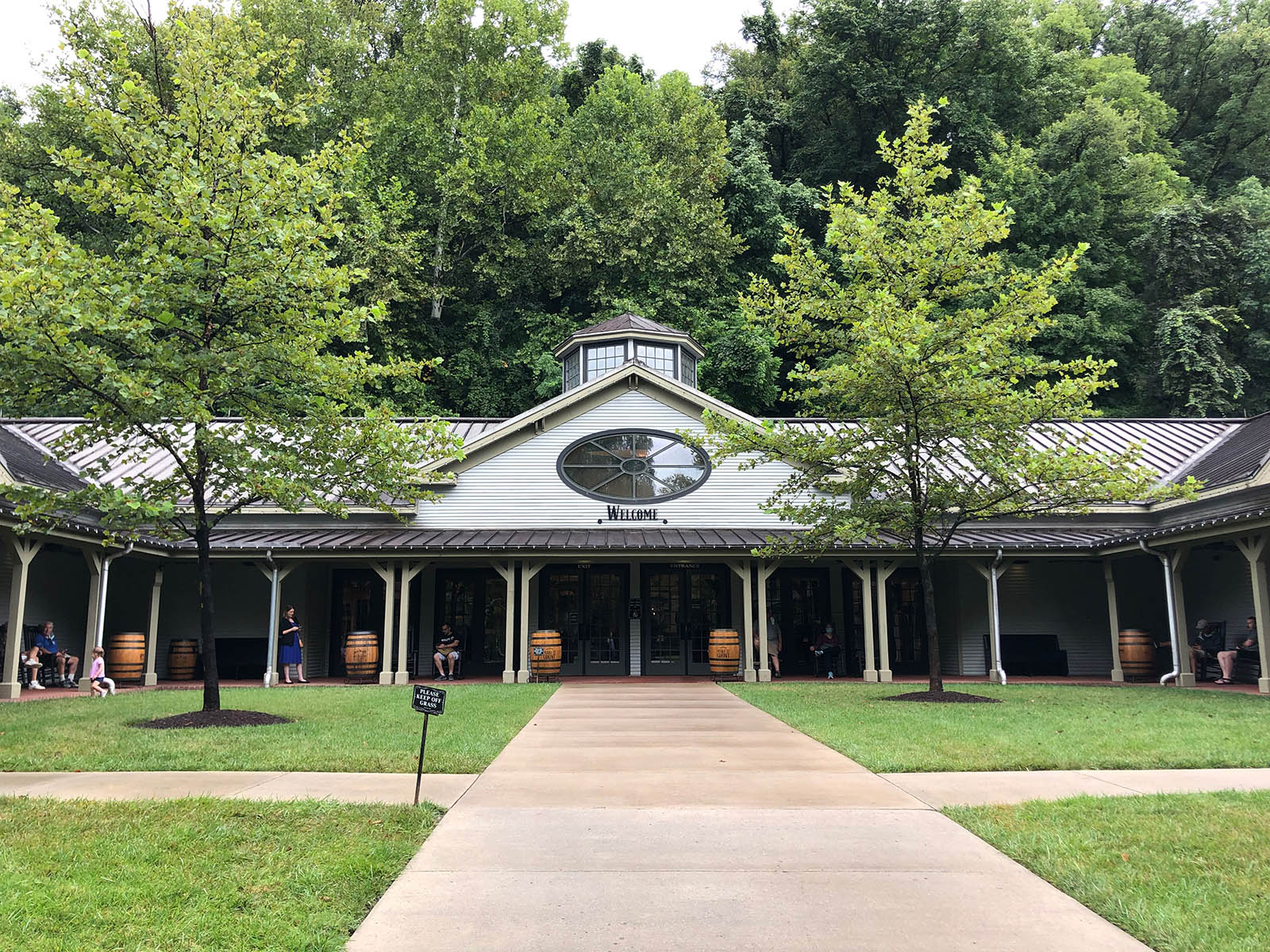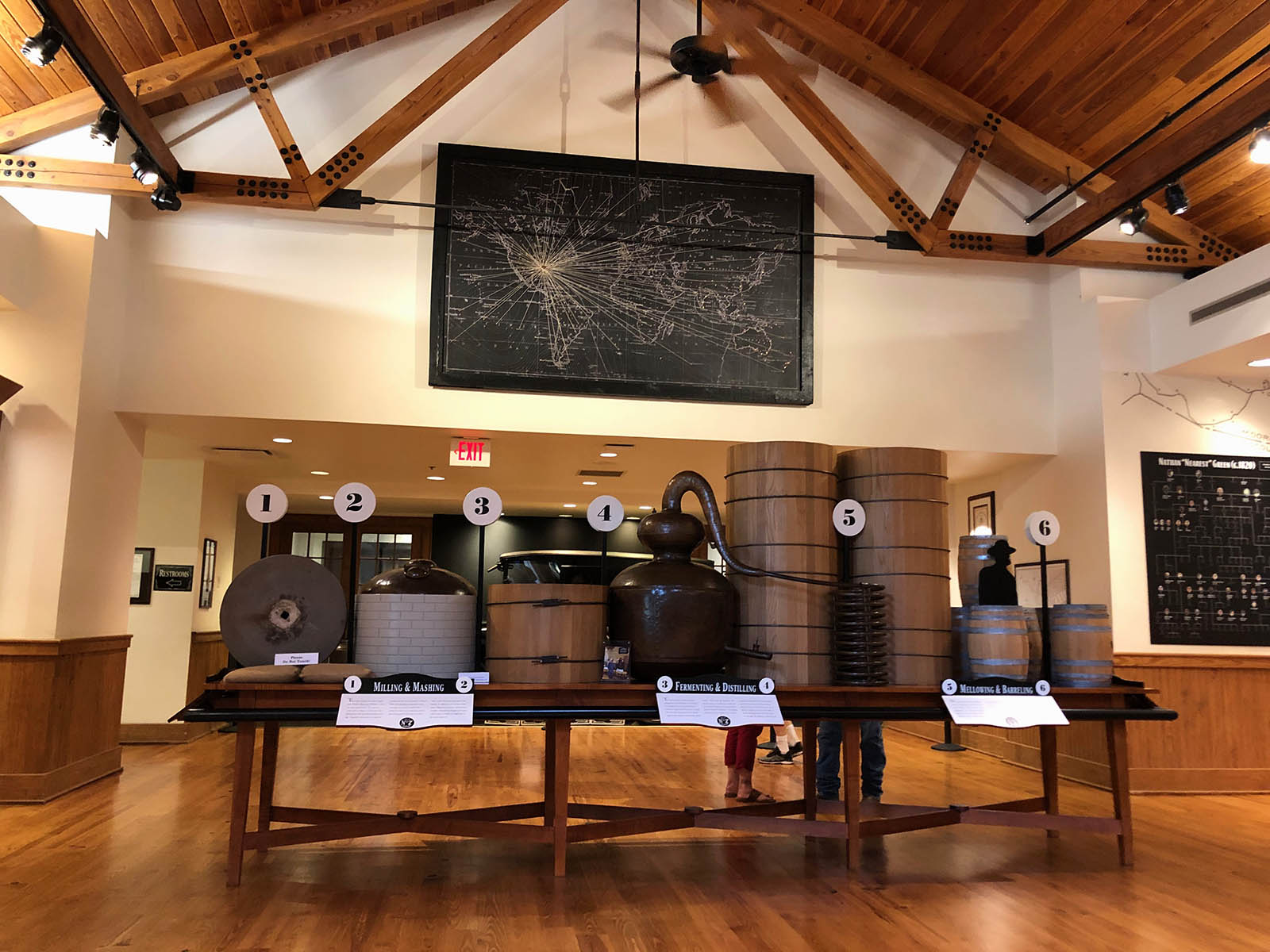 In this bright modern building, you'll be reminded that for all of its deep-rooted history in Lynchburg, Tennessee, Jack Daniel's has always reinvented its facilities to keep up with the times.
Born in Brooklyn, N.Y., where he lived until he was 17, Bobby received his BA-Mass Communications from UWM in 1989 and has lived in Walker's Point, Bay View, Enderis Park, South Milwaukee and on the East Side.
He has published three non-fiction books in Italy – including one about an event in Milwaukee history, which was published in the U.S. in autumn 2010. Four more books, all about Milwaukee, have been published by The History Press.
With his most recent band, The Yell Leaders, Bobby released four LPs and had a songs featured in episodes of TV's "Party of Five" and "Dawson's Creek," and films in Japan, South America and the U.S. The Yell Leaders were named the best unsigned band in their region by VH-1 as part of its Rock Across America 1998 Tour. Most recently, the band contributed tracks to a UK vinyl/CD tribute to the Redskins and collaborated on a track with Italian novelist Enrico Remmert.
He's produced three installments of the "OMCD" series of local music compilations for OnMilwaukee.com and in 2007 produced a CD of Italian music and poetry.
In 2005, he was awarded the City of Asti's (Italy) Journalism Prize for his work focusing on that area. He has also won awards from the Milwaukee Press Club.
He can be heard weekly on 88Nine Radio Milwaukee talking about his "Urban Spelunking" series of stories.