Tuesday morning's press conference at the BMO Harris Bradley Center was ostensibly about the future, about announcing its slate of performances and sporting events for the venue's final year, as well as continuing the building's legacy and fundraising efforts into the future. But it was the past that easily stole the spotlight, as speaker after speaker paid tribute to the building and its key architect (not literally), Jane Bradley Pettit, by answering one simple question.
"What will you remember?"
For some, they'll always remember one of the Bradley Center's superstar concerts, like seeing The Boss or Cher. For others, their fondest BC memory was a big win for the Bucks or the Marquette Golden Eagles. But no matter the memory, whether it was a gigantic show on the stage or a massive win on the court, one thing was constant: In each story, a crowd filled with strangers became united as one. For 30 years, that's what the BMO Harris Bradley Center did: It brought Milwaukee together. And for one more year, it'll do it again.
And so, we decided to add our our favorite Bradley Center memories to the mix – and we hope you will too.
Jimmy Carlton
Sports editor
I've seen many, many, many great games and concerts at the BMO Harris Bradley Center. In 2006, my friends and I saw Steve Novak (who scored 28 points) hit the game-winning 3-pointer with 0.8 seconds left to beat Notre Dame. In 2014, I took my little sister to the (astonishingly entertaining) Miley Cyrus concert, and in 2016, I was left laughingly breathless by Louis CK's stand-up show. I was there in 2015 the night the Bucks ended the Warriors' 24-game winning streak, and I covered Milwaukee's raucous, blowout victory over the Raptors in Game 3 of last season's First Round Eastern Conference playoff series.
But my best memory of the Bradley Center remains watching the Wave, back when they played there in the 1990s and were the indoor soccer league kings, with my dad when I was a kid. I remember the heated rivalry against the hated Cleveland Crunch, and I was in the stands cheering my head off when we beat the Crunch at home in the decisive Game 5 in 2000. No matter how many other sporting events (and shows) I've been to – and covering sports professionally gives games a different, less-impassioned feeling – nothing beats being a diehard fan as a kid.
Playing on the field with my team at halftime; catching stuffed mini-balls thrown to me by players; getting autographs of my idols after the game; loathing the Crunch and loving the Wave ... indoor soccer in the '90s is my best Bradley Center memory.
Lauren Keene
Intern
Some of my earliest live music memories have taken place at the Bradley Center, including the Beach Boys in 2005 and the "High School Musical" concert tour in 2007. But the best concert I've seen there – and one of the best concerts I've seen in my life – was Fleetwood Mac's "On With The Show" tour in 2015. Aside from the performance being incredible (duh), this show will forever live in my memory because of a very powerful speech Stevie Nicks delivered in between songs.
Musicians telling the audience to follow their dreams is admittedly a corny concert cliche, but hearing THE ethereal Stevie Nicks tell me I can do anything made me actually believe it. This concert was during my freshman year of college, and I was torn between pursuing a "practical" major I wasn't remotely passionate about (business) and a major I've wanted to pursue since I was much younger despite its high risk factor (journalism).
Shortly after the show, I changed my major to journalism – and today, I am writing this blurb via my OnMilwaukee writing internship. Thanks, Stevie!
Matt Mueller
Pop culture editor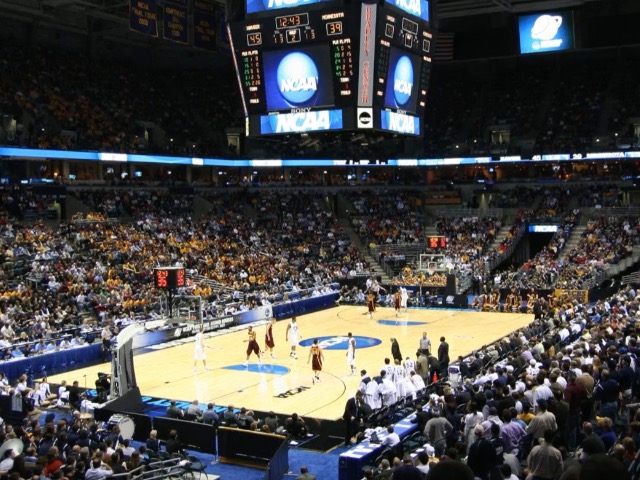 Honestly, how does one choose? Do I pick one of the dozens of sporting events I've been lucky enough to lose my voice at – from the Bucks, to the Admirals, to Marquette games both as a student and as just a fan? Watching Dwyane Wade and Jimmy Butler dazzle on the court, rightly thinking they've got a bright future in the NBA , after all, was pretty memorable. But what about the concerts, like The Black Keys and Amy Schumer? Or the personal events, like my graduation from Marquette University or the two times I sang the National Anthem as a part of my college a cappella group, the Gold'n Blues. The Bradley Center was one of the essential places to grow up a Milwaukee fan, as well as a fan of Milwaukee.
And yet, I think my favorite memory has no Milwaukee teams or connections to it whatsoever: getting tickets to the 2004 NCAA basketball tournament, watching from the nosebleed seats as #14 Northern Iowa played #3 Georgia Tech. No, it wasn't some legendary upset or crazy buzzer-beater; it was closer than expected, sure, but looking at the box score, it's just another game. But no stat or recap can capture the energy inside of that building, listening to a crowd of fans suddenly unite in chanting "U-N-I! U-N-I!"and cheering on a tiny underdog team most of them had probably only heard of an hour ago. That was the transformative power the Bradley Center had.
Jeff Sherman
Co-founder & President
Too many memories – and probably too much money? Nah! – spent at the BC over the years. But life is about experiences, and as a Marquette and Bucks season ticket holder, I've been though those oddly really heavy Bradley Center doors so many times.
I was at the first Bucks game – top row with my friend David Nikolic. While at the Wisconsin Sports Authority, I helped bring NCAA tournament basketball and hockey to the BC. The NCAA hoops game-winning shots! Dang. And how about those Badger Hockey Showdowns too? I miss that event. There was Marquette's big wins, including topping a top-ranked team last year. Epic. Marquette's Big East opener in 2006 was amazing, too, as we crushed UConn, 94-79. Steve Novak was on fire and had 41 points and 16 rebounds.
And then there's the Bucks. The Bucks! I interned for the team during the Jordan era – so much fun. And, with a great group of friends, I've had season tickets in the third row since 1994.
As for other events, like concerts? Eric Church rocked it at the BC this year, Garth was amazing there and an early Dierks Bentley show in 2004 showcased the star who he's become today. I almost forgot: I had my bachelor at the BC in a box, for a Bucks game.
So many great, great memories – and I look forward to making more this season. But, as a Wisconsin Center District board member, I truly look forward to the new arena in 2018, too. Onward!
Molly Snyder
Senior writer/editorial manager
I've seen many awesome concerts and events at the BMO Harris Bradley Center, but I think my best memory of all time is yet to happen. On Tuesday, Nov. 7, Guns 'N Roses brings their "Not In This Lifetime" concert tour to the BMO, and I hope to be there, ready to rock and to finally see a band I've loved since high school.
Bobby Tanzilo
Senior editor/writer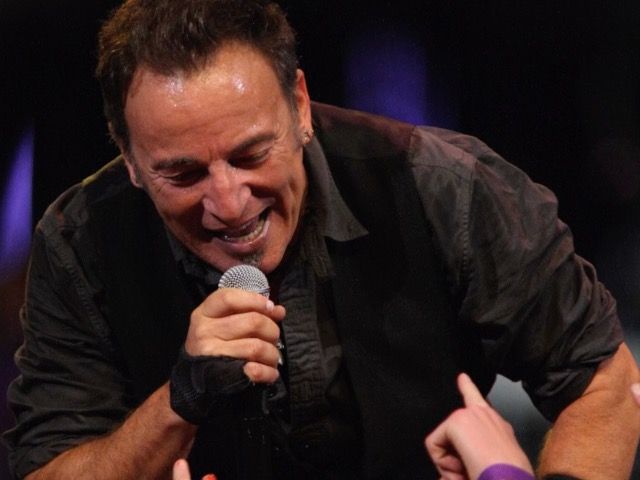 The first time I saw Bruce Springsteen was on the "Human Touch/Lucky Town" tour at the BC in November 1992. It was election night, and we had stopped to vote on the way to the gig. Later, we learned that Bill Clinton had won his first term when The Boss announced it from the stage. The anger I felt when someone in the row behind me decided to steal the T-shirt I'd just bought was totally tempered by the fact that when I noticed the shirt was missing from my seat, pretty much everyone around me unhesitatingly pointed at the culprit.
Also, I always remember it the BC as a place I took the kids to see Elmo, to see dancing horses, to gape at realistic animatronic dinosaurs, to wonder at Cirque du Soleil and other events that left them wide-eyed and fascinated.
Andy Tarnoff
Publisher
I don't have a ton of huge, impactful memories from the Bradley Center, but a few do stand out. I remember going to a Milwaukee Mustangs game in 1996 (and thinking it was pretty hilarious) and a few Admirals games in the late '90s (because I could afford the tickets). But I think my favorite memory was watching Michael Jordan and the Wizards taking on the Bucks at the end of his career. It was one of those moments in which I realized that, since I never saw His Airness as a member of the Bulls, I'd better get in on this last chance to see The GOAT. I took some photos (on film) from our nosebleed seats. I don't remember the game, but I'm glad I could see Jordan in person on our home court.