Beer may be their namesake, but the Brewers haven't forgotten about cocktail fans as American Family Field revealed its brand new Cream City Cocktails bar, gearing up for the team's opening day on Thursday.
"One thing our fans have always talked about is they like to enjoy – responsibly – their beverages at American Family Field, so we're trying to deliver on that and provide an opportunity for specialty drinks and specialty cocktails," said Brewers president of business operations Rick Schlesinger, during Monday morning's press event.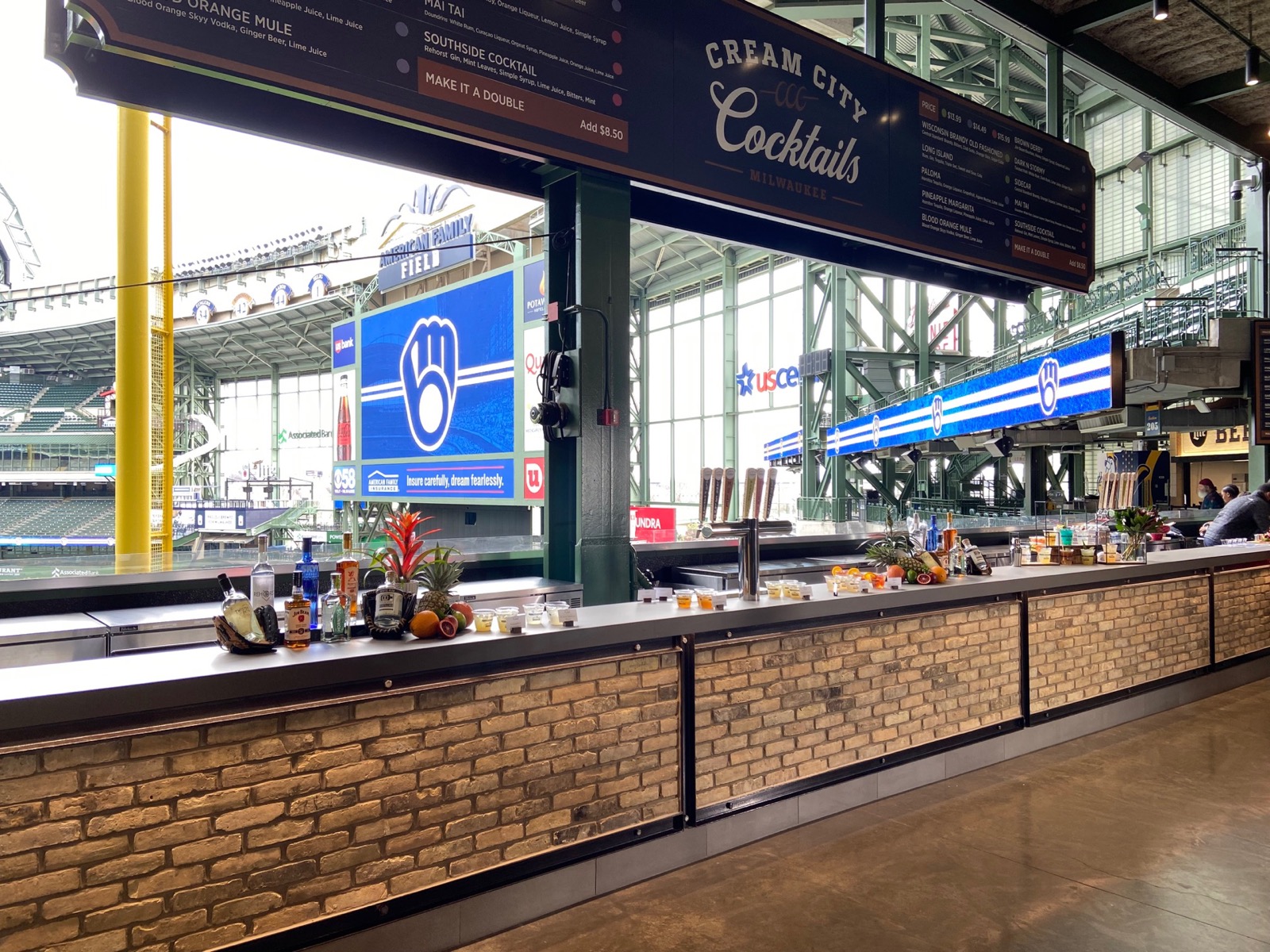 Found in the right field corner on the Loge level, Cream City Cocktails sports a massive 65-foot bar wall showcasing – as its name would imply – Cream City brick. The outfield, the center field scoreboard and the (hopefully) warm summer sky serve as the lengthy bar's colorful backdrop.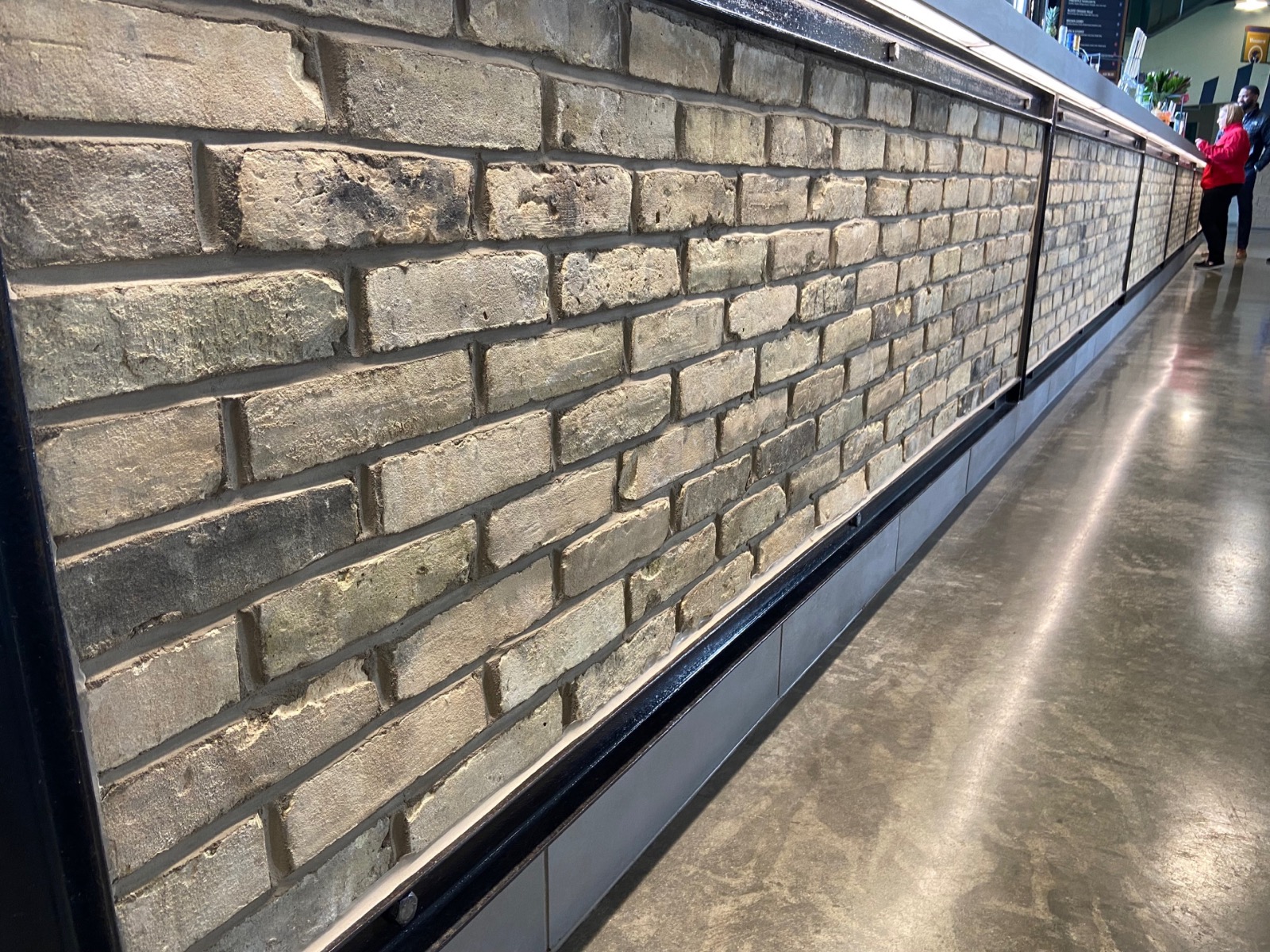 Of course, the true star of the new bar is the drink menu, serving ten cocktail options with five of the items on tap. In the case of Thursday's home opener, the tap cocktail menu includes a paloma, a pineapple margarita, a Long Island, a blood orange mule and – as you'd predict – a Wisconsin brandy old fashioned. The rest of the Opening Day menu features a mai tai, a Dark N Stormy, a Brown Derby, a Sidecar and a Southside cocktail.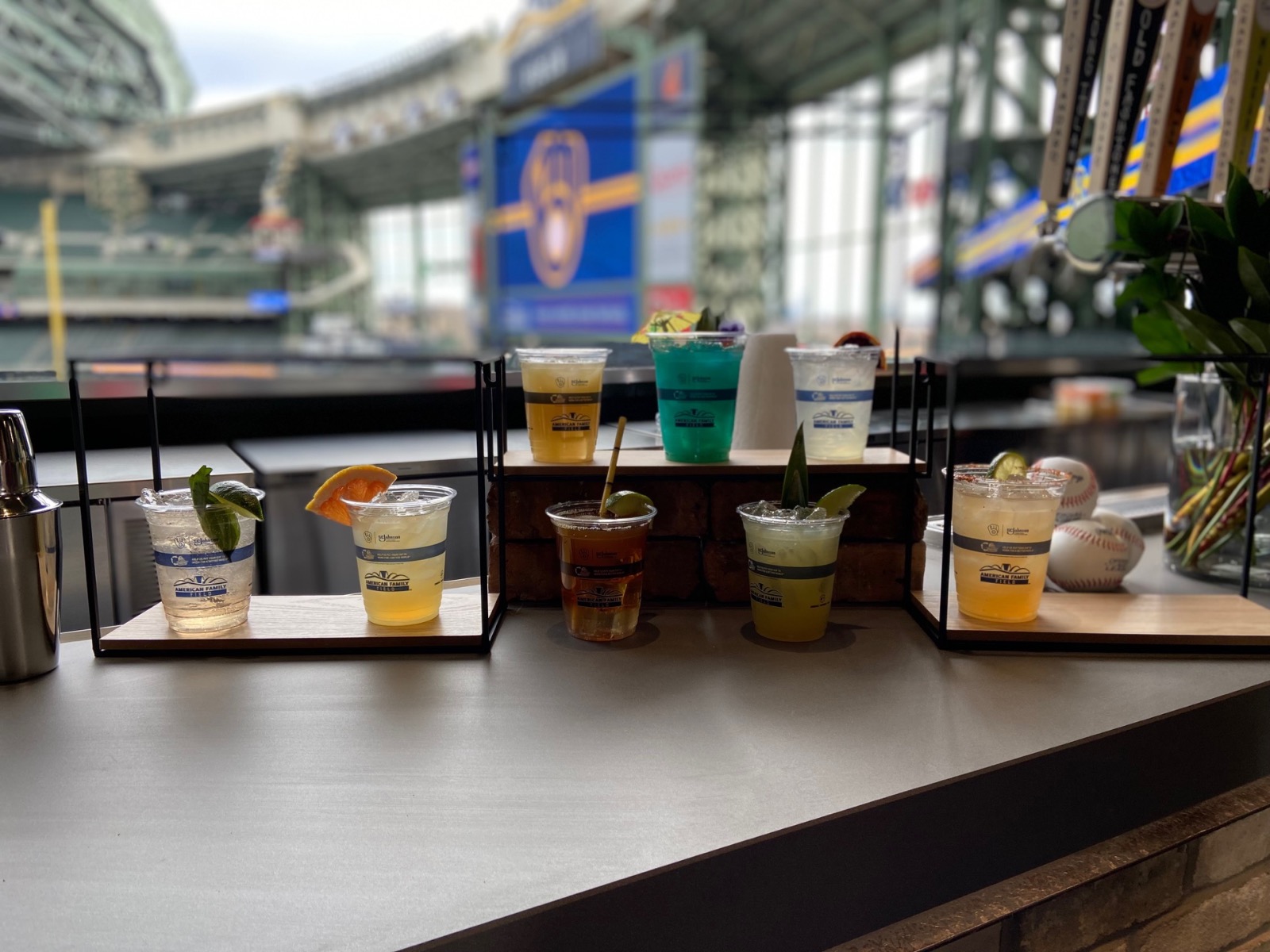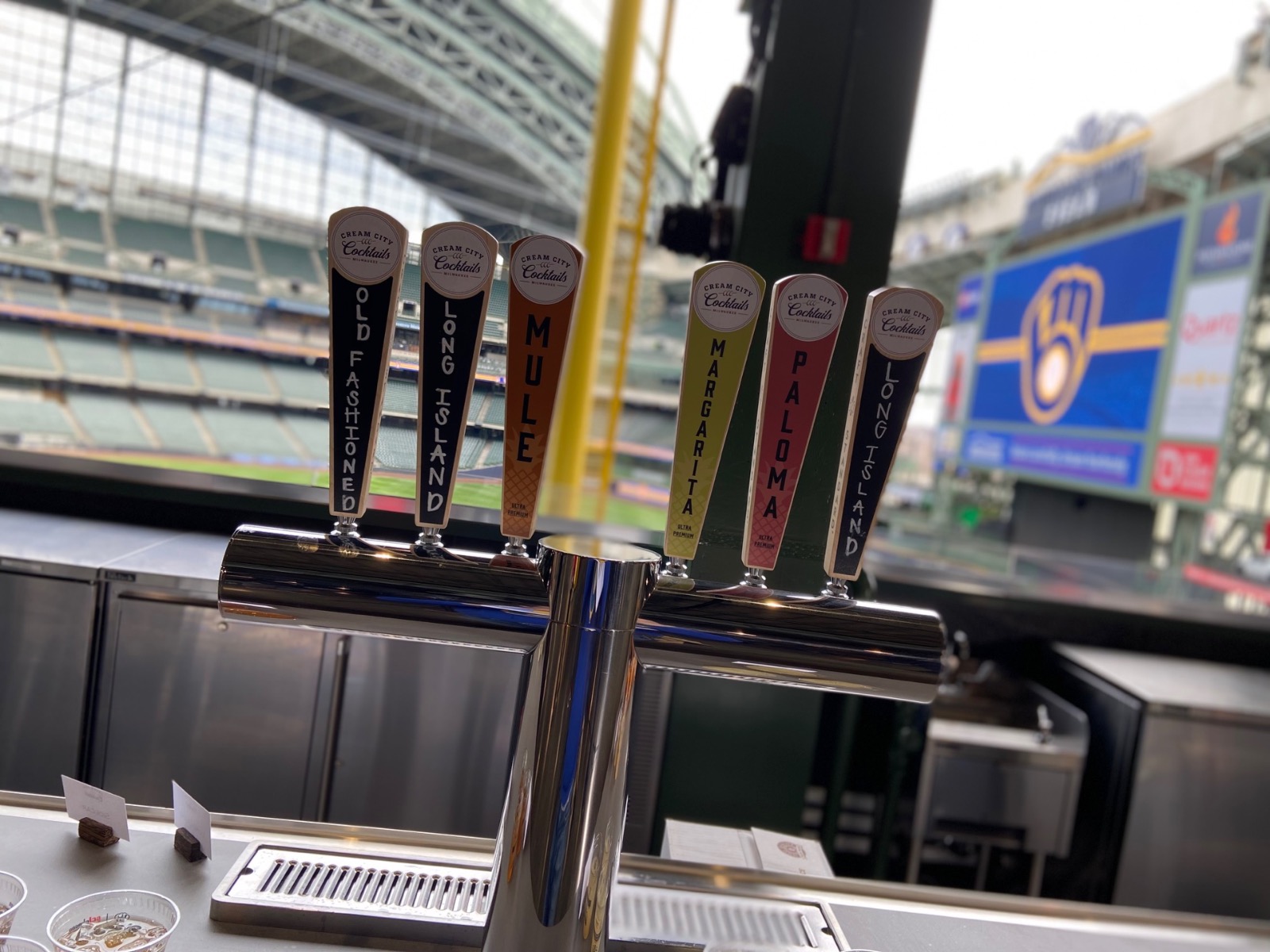 If none of those suit your fancy, no worries: Cream City Cocktails' drink list expects to rotate and change regularly throughout the season.
The beverages range in price from $13.99 to $15.99, with fans able to make their drinks a double for an additional $8.50.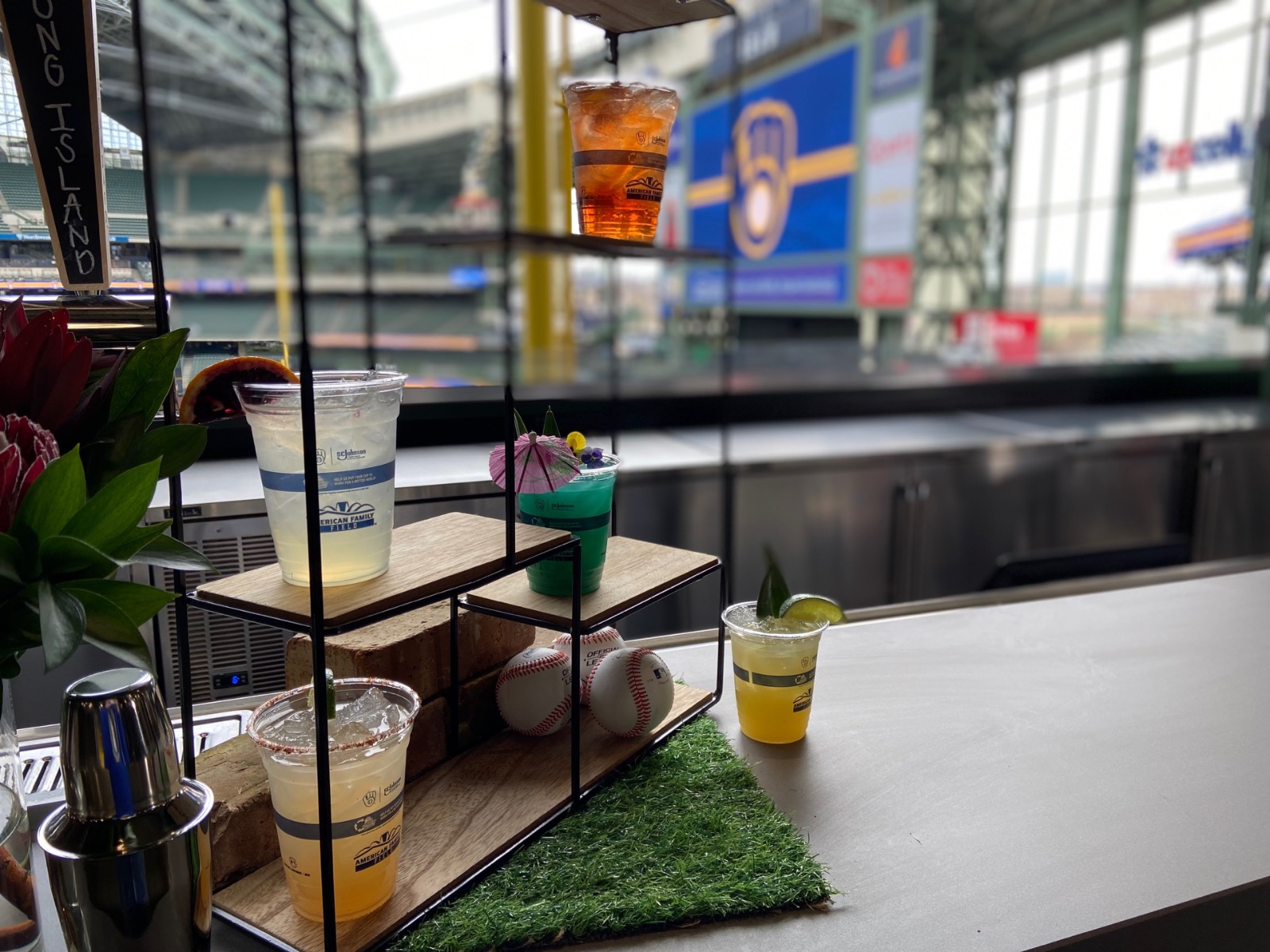 Cream City Cocktails is just one of many new additions and sights awaiting fans at American Family Field beginning Thursday. Earlier this year, the stadium announced it will house an all-new X-Golf indoor golf facility, available year-round – both during Brewers games and non-game days – after it opens later this season. The right field corner entrance has now been branded as the Potawatomi Gate, featuring new decor such as a giant Brewers sign with the team's name written in playing cards, and rentable portable chargers are available around the concourses to help charge one's phone from anywhere in the park.
"Our philosophy is every year we want to bring something new to the ballpark experience," Schlesinger said. "We are very prideful with our ballpark. We are custodians of an amazing facility that our fans built and paid for, and it's our job to make sure that we keep this state-of-the-art, keep it fresh, keep it exciting and offer fans something new."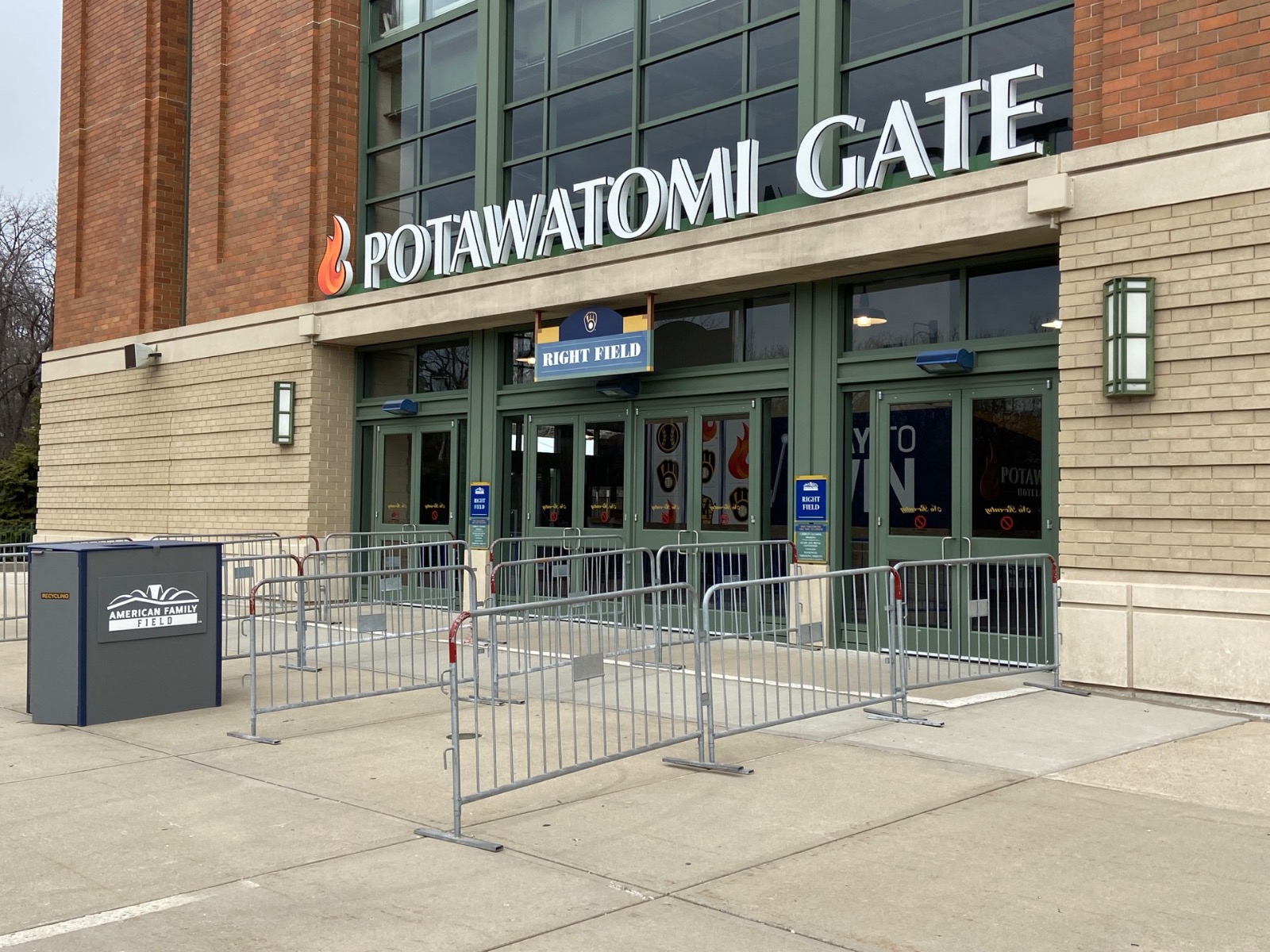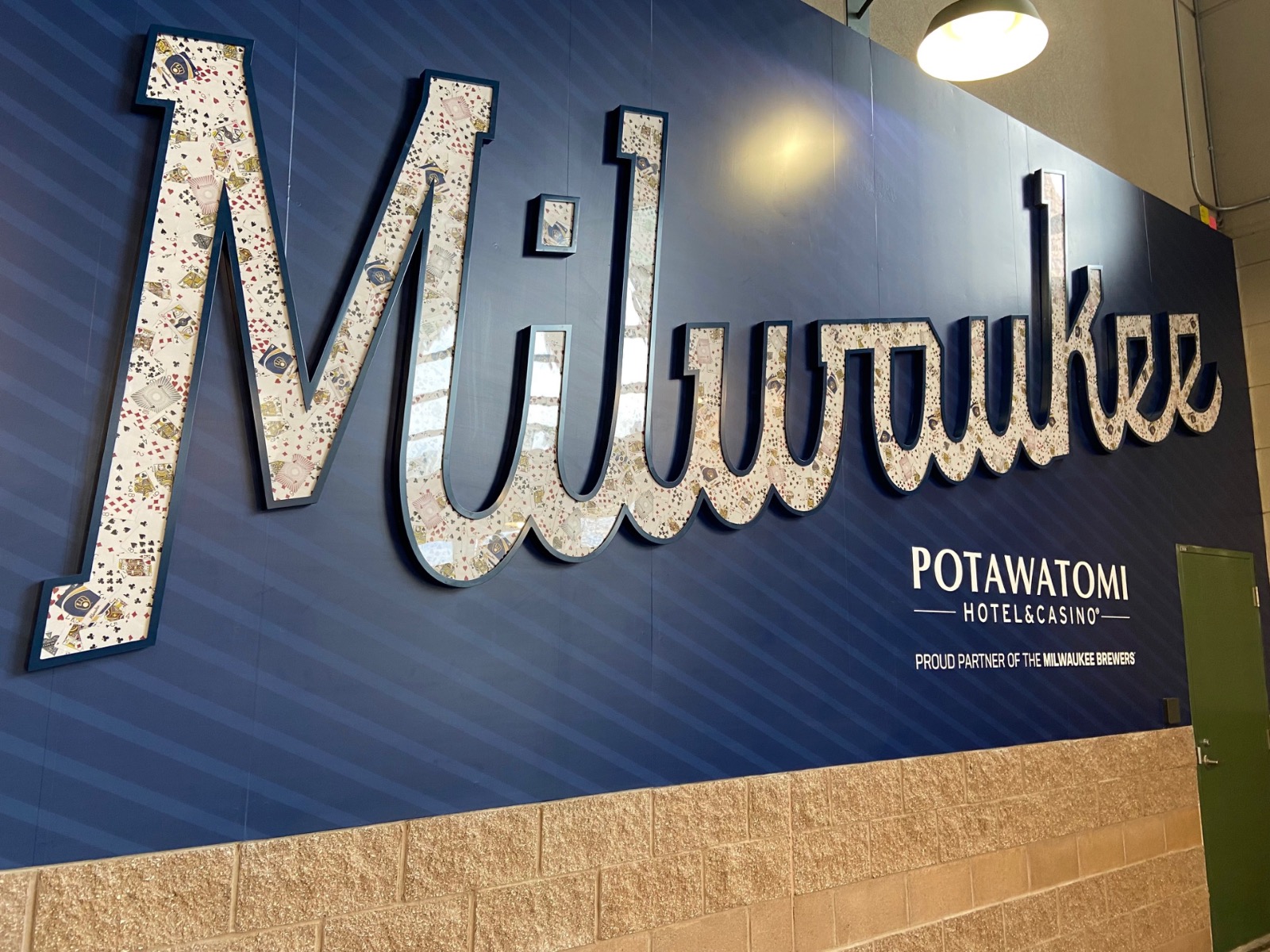 For more on what's on deck for Brewers games this season at American Family Field, stay tuned to OnMilwaukee. And we'll see you all at Opening Day on Milwaukee Day!
As much as it is a gigantic cliché to say that one has always had a passion for film, Matt Mueller has always had a passion for film. Whether it was bringing in the latest movie reviews for his first grade show-and-tell or writing film reviews for the St. Norbert College Times as a high school student, Matt is way too obsessed with movies for his own good.
When he's not writing about the latest blockbuster or talking much too glowingly about "Piranha 3D," Matt can probably be found watching literally any sport (minus cricket) or working at - get this - a local movie theater. Or watching a movie. Yeah, he's probably watching a movie.