"Bar Month" at OnMilwaukee is brought to you by Miller Brewing Company, calling Milwaukee home since 1855. For the entire month of March, we're serving up fun articles on bars, clubs and beverages – including guides, the latest trends, bar reviews, the results of our Best of Bars poll and more. Grab a designated driver and dive in!
At an event this afternoon, the Milwaukee Brewers unveiled a comprehensive new food and beverage experience at Miller Park. Members of the media, VIPs and invited guests were there to see firsthand the new concessions overhaul at Miller Park, and to taste many of the new offerings that will be available all year to Brewers fans.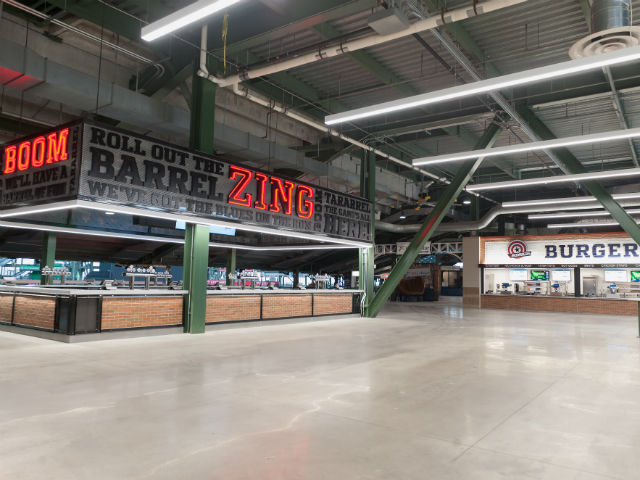 Over the offseason, crews at Miller Park have been working around the clock in reimagining the food and beverage experience. The project includes updates to food and beverage offerings as well as an extensive renovation of the concourse and concession stands. The initiative is the single-largest upgrade to Miller Park by the club in every measure, from scope to financial investment, since the facility opened in 2001. The project is funded entirely by Brewers ownership and Delaware North.
"This has been an exciting project to see through to completion as the food and beverage component is critical to enhancing a world class fan entertainment experience at Miller Park," said Brewers Chief Operating Officer Rick Schlesinger.
"We were fortunate to be joined by the many partners and stakeholders involved in this effort and we are grateful for their contributions, especially Rick Abramson and his colleagues at Delaware North, Joe Sorge of Hospitality Democracy, and John Sergi of Howard & Sergi. Their collective support was critical to making this project a reality."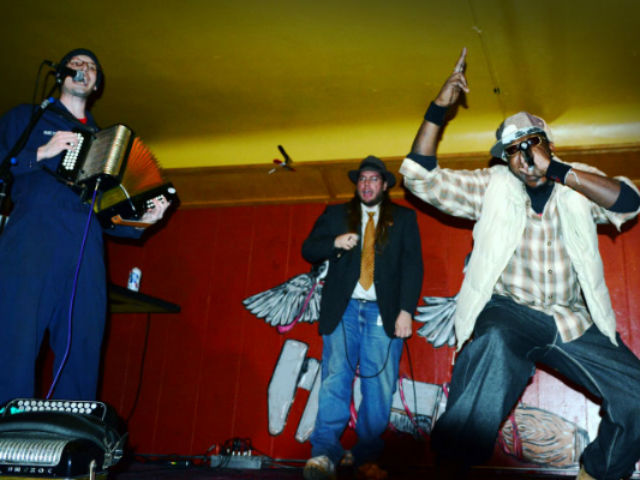 The event today began with a special ribbon "cutting" ceremony as the Klement's Famous Racing Sausages broke through the ribbon to officially begin the tour of new concession stands and bars. Along the way, guests enjoyed the ceremonial tapping of the first keg of Miller Lite at Miller Park at the First Base Ward Bar, and sampled some creative new offerings at a variety of stands. The event's final stop was the "Local Brews" bar, a new craft beer location which features beers from around Wisconsin.
The new food and beverage program is inspired by the Brewers organizational mantra to "cherish our fans," and features a comprehensive rebuild of Miller Park's food and beverage infrastructure. It encompasses an architectural redesign throughout the ballpark, including a total of 11 new concession stands in the brand new "First Base Ward" and "Third Base Ward" on the Field Level, and two brand new Field Level full-service bars with a variety of MillerCoors offerings and views of the field.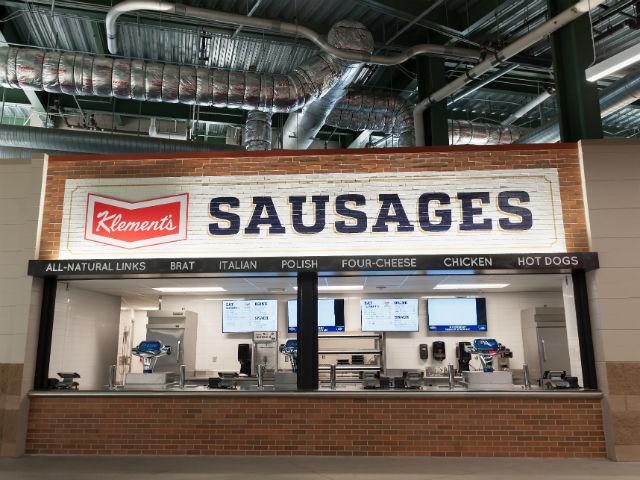 Many of the new concession offerings draw on Milwaukee's rich food traditions and burgeoning restaurant scene to expand beyond the typical ballpark fare. Milwaukee favorites (from partner Hospitality Democracy) including AJ Bombers Burgers, Smoke Shack Barbeque, Zaffiro's Pizza and a new line of specialty Tacos; plus an all new line of Klement's All Natural Sausages, will now be available throughout Miller Park. Other items with local ties include Mac and Cheese, Frozen Custard, and Cheese Curds.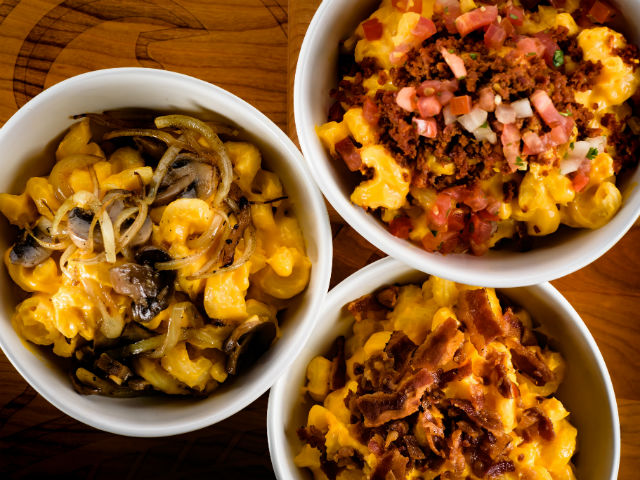 In addition, new features on a highly enhanced "MLB.com Ballpark app" will now direct Brewers fans to locations throughout Miller Park where their favorite foods are served. Using the "Food Finder" or "Beverage Finder" within the App, fans will be able to easily search all of the new food and beverage offerings at the ballpark, in a fast and convenient way.
Want a Zaffiro's Pizza and a little Frozen Custard? No problem – through a search function, "Ballpark" will show you the many locations nearby that offer the items. "Ballpark" is free to download, and includes opportunities to connect with Guest Services for questions related to anything about the Brewers and Miller Park.
For information about the new food and beverage experience, please visit brewers.com/concessions. To download the MLB.com Ballpark app – the official app of Miller Park – visit Brewers.com/ballparkapp.