Milwaukee Recreation, a department of Milwaukee Public Schools, is considering a new recreation community center and aquatic facility on the site of the former Browning School and Playfield, 5575 N. 76th St.
The 7.5-acre site has two currently vacant school buildings that were constructed by the Town of Granville before the area was annexed to the City of Milwaukee in 1956.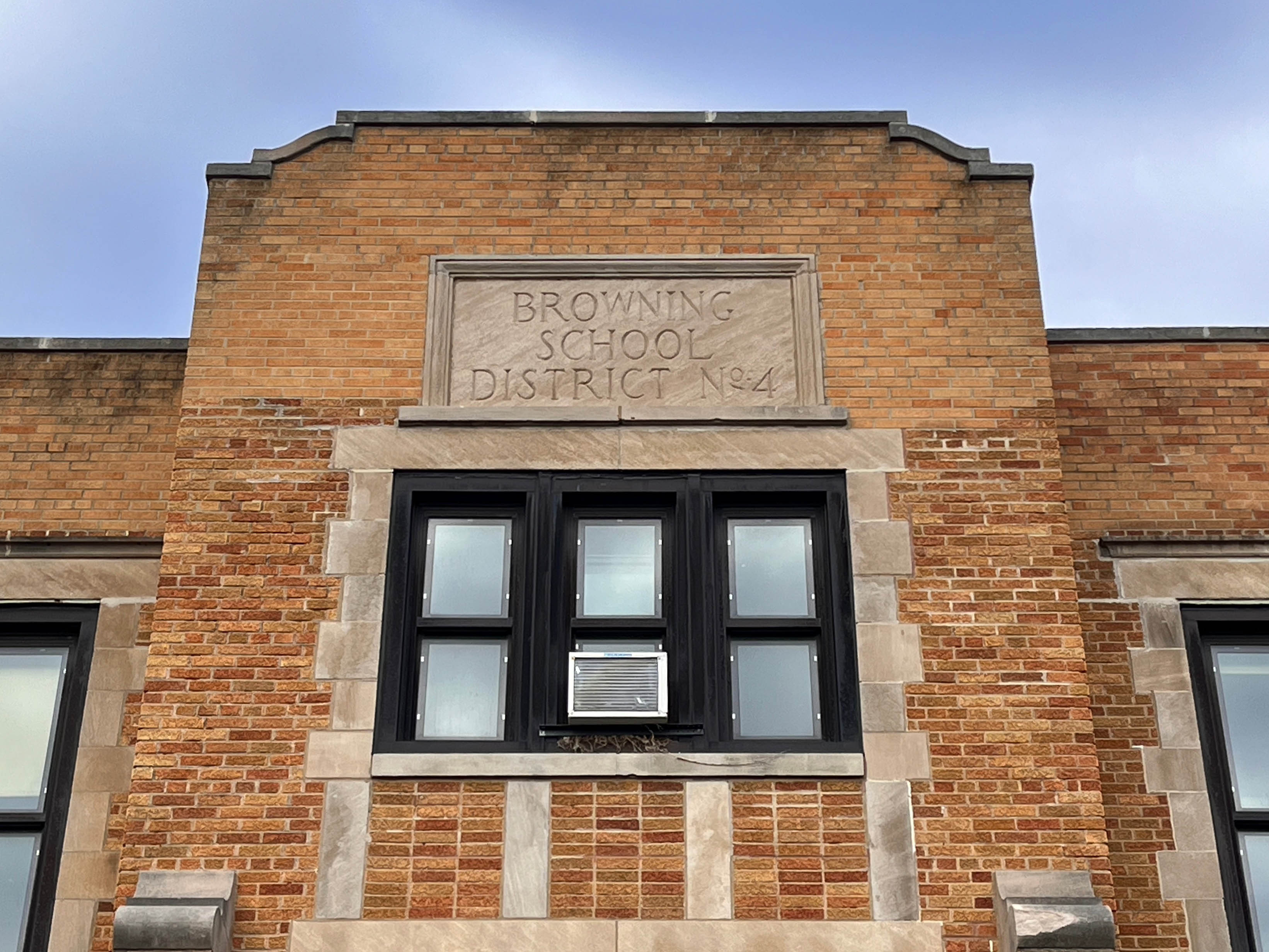 You can find a Milwaukee Recreation project website here.
The building could also house offices for Milwaukee Recreation staff, though Milwaukee Recreation Marketing Manager says the specifics of this part of the project have not been solidified.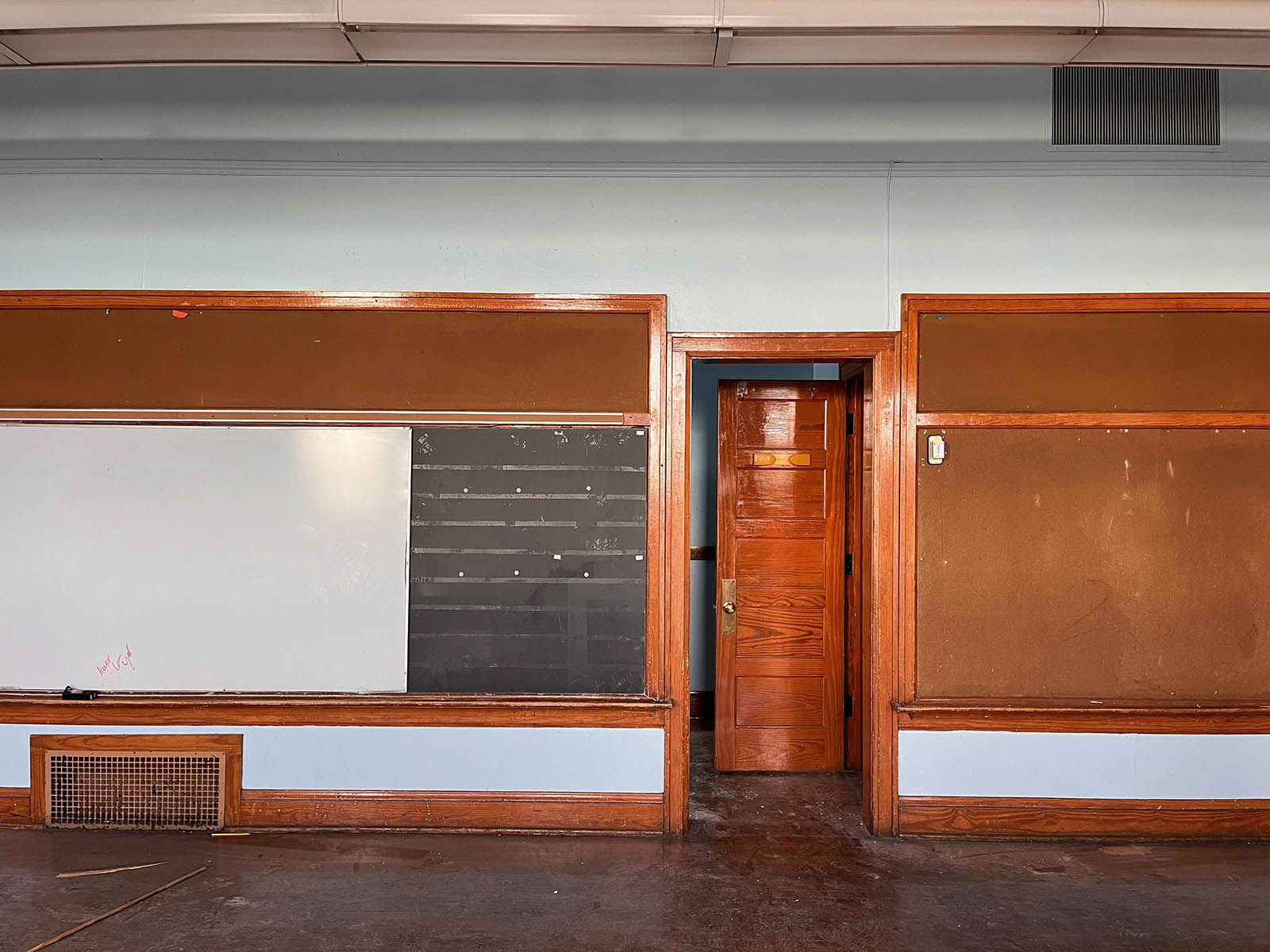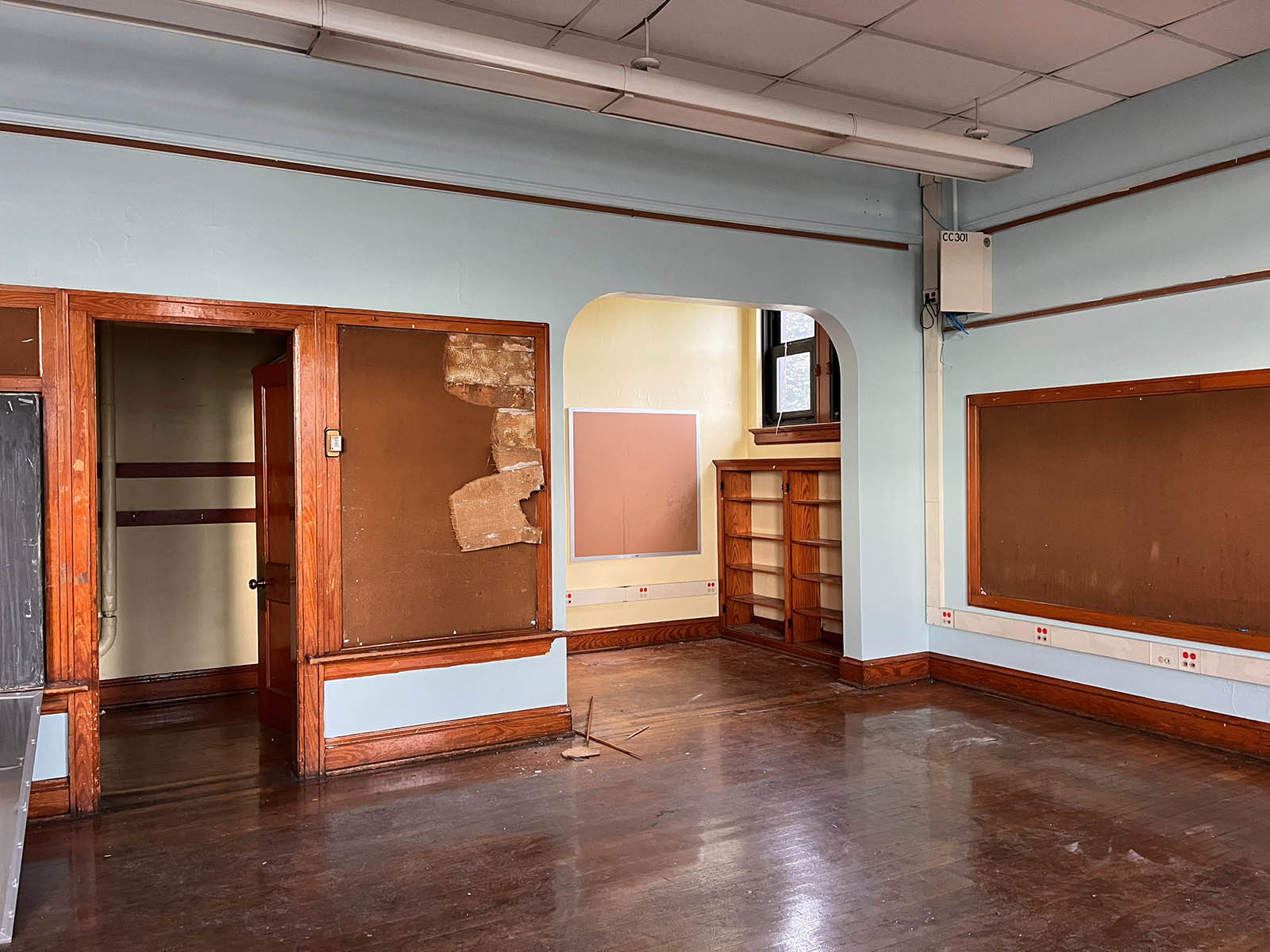 The bulk of the Browning facility will be given over to a community center and Milwaukee Recreation is working to engage the engage the community in the area to gauge what it would like to see in a new community center and playfield on the site. Thus it will host a community engagement session at the site on Saturday, Oct. 14, from 1 to 4 p.m. in an effort to collect ideas and feedback.
The event will include informational tables, games, free food, building tours and more.
At the moment, according to a Milwaukee Rec press release, "Potential playfield improvements include, but are not limited to walking paths, year-round shade structure(s), ADA access to all interior and exterior facilities, lighting and utilities, public art, playground equipment, new or repurposed pickleball courts, splash pad, basketball courts, sports fields, seating, outdoor learning spaces, green infrastructure improvements, skateboarding elements and landscaping."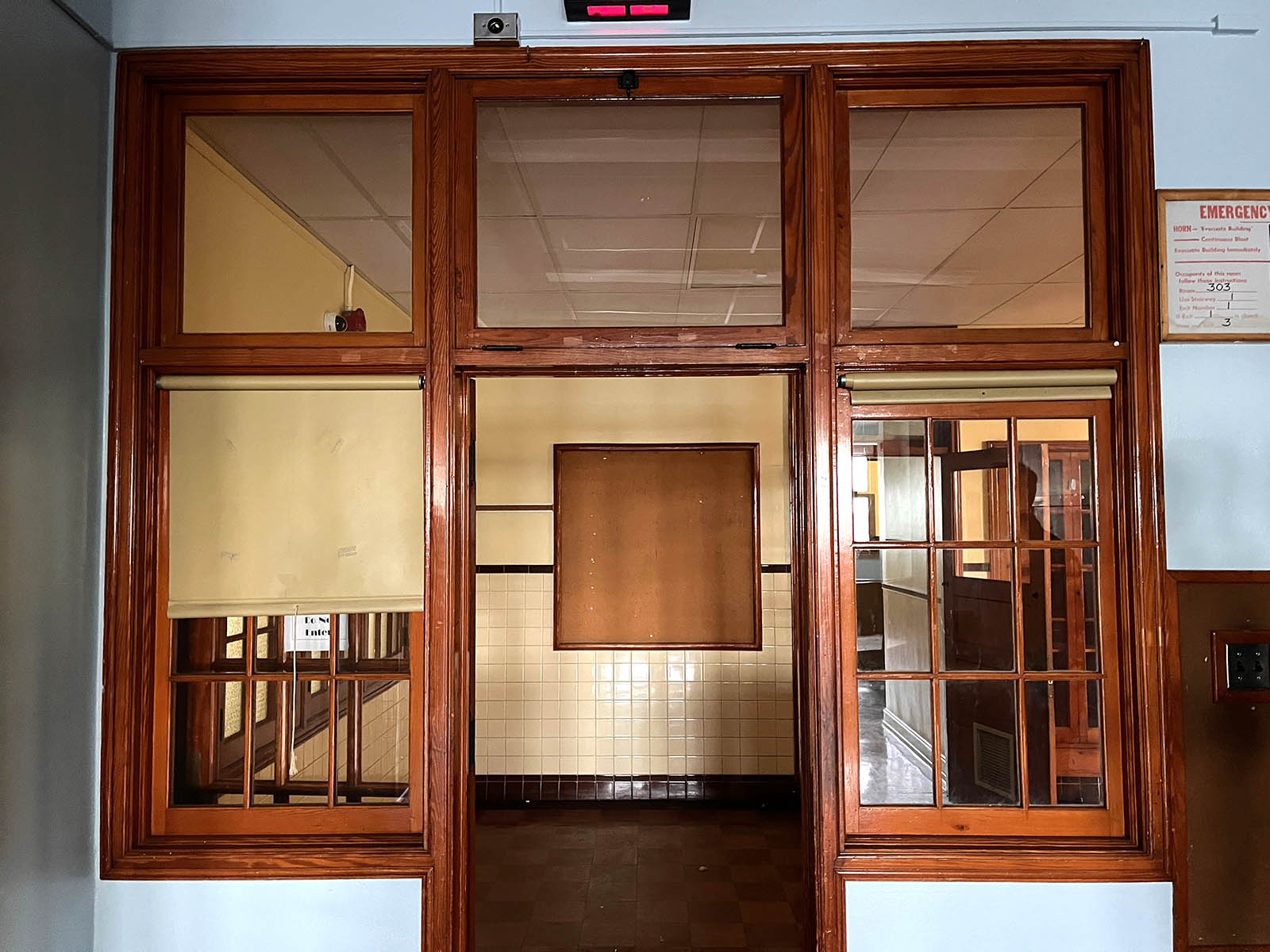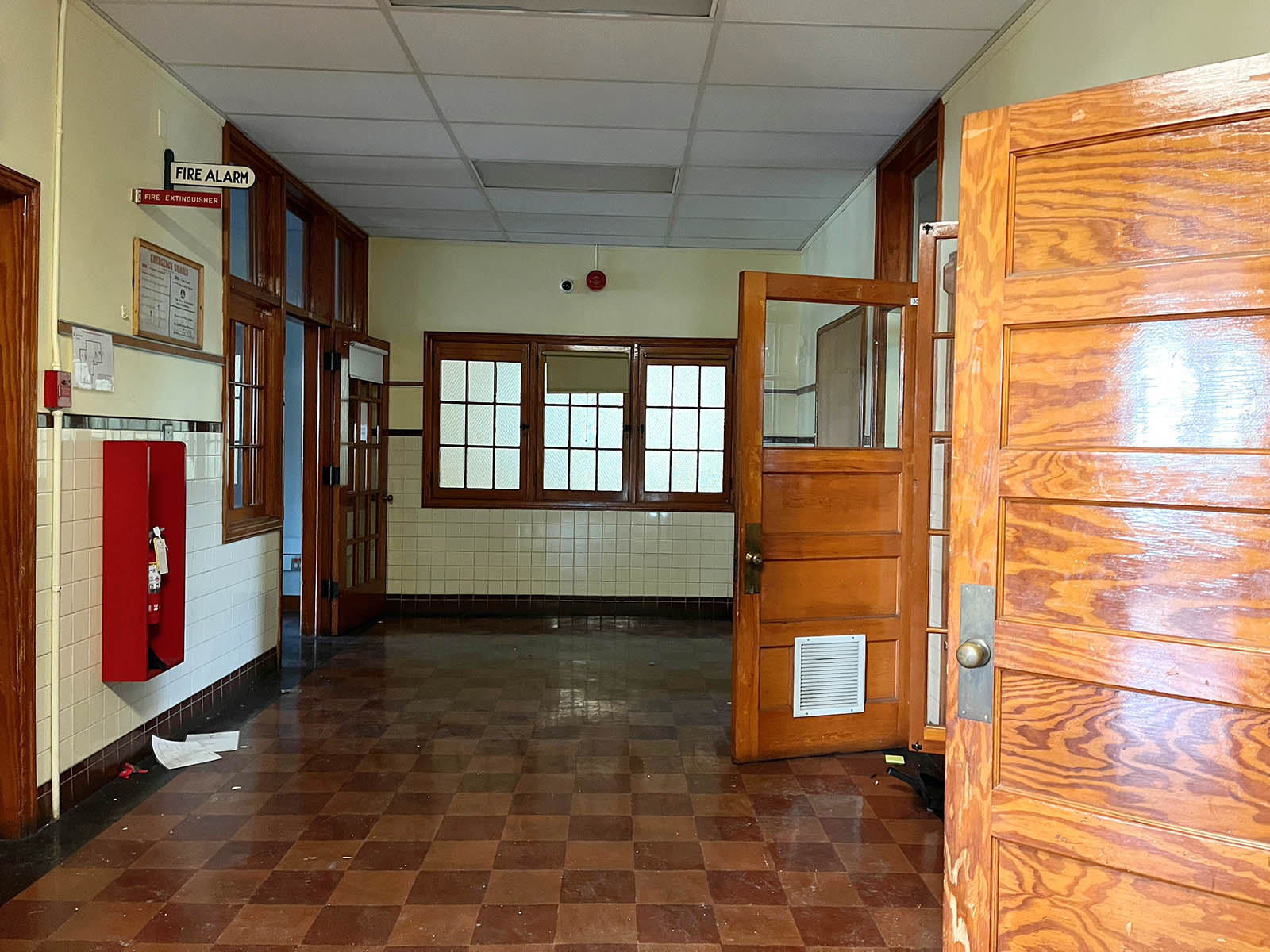 A football field, baseball field, playground, elevated walking track and a multi-purpose room were also mentioned as possibilities.
The center would be similar in spirit to the Beulah Brinton Community Center in Bay View.
Financing for the entire project is still under development, according to Milwaukee Recreation officials.
The aquatics center and gym are likely to be definite features of a new center, Rossa says.
"Several years ago, our department did a needs assessment in the City of Milwaukee, (encompassing) all residents," he says, "and one of the top priorities that was given to us from the community was more aquatics programming.
"Our aquatics programming consistently fills up and with an aging infrastructure, we are challenged to keep pools up and running. We've got various grants over the years to help reduce costs, all those things. And with our current structure being in Milwaukee Public Schools, using high school pools, we've outgrown that model.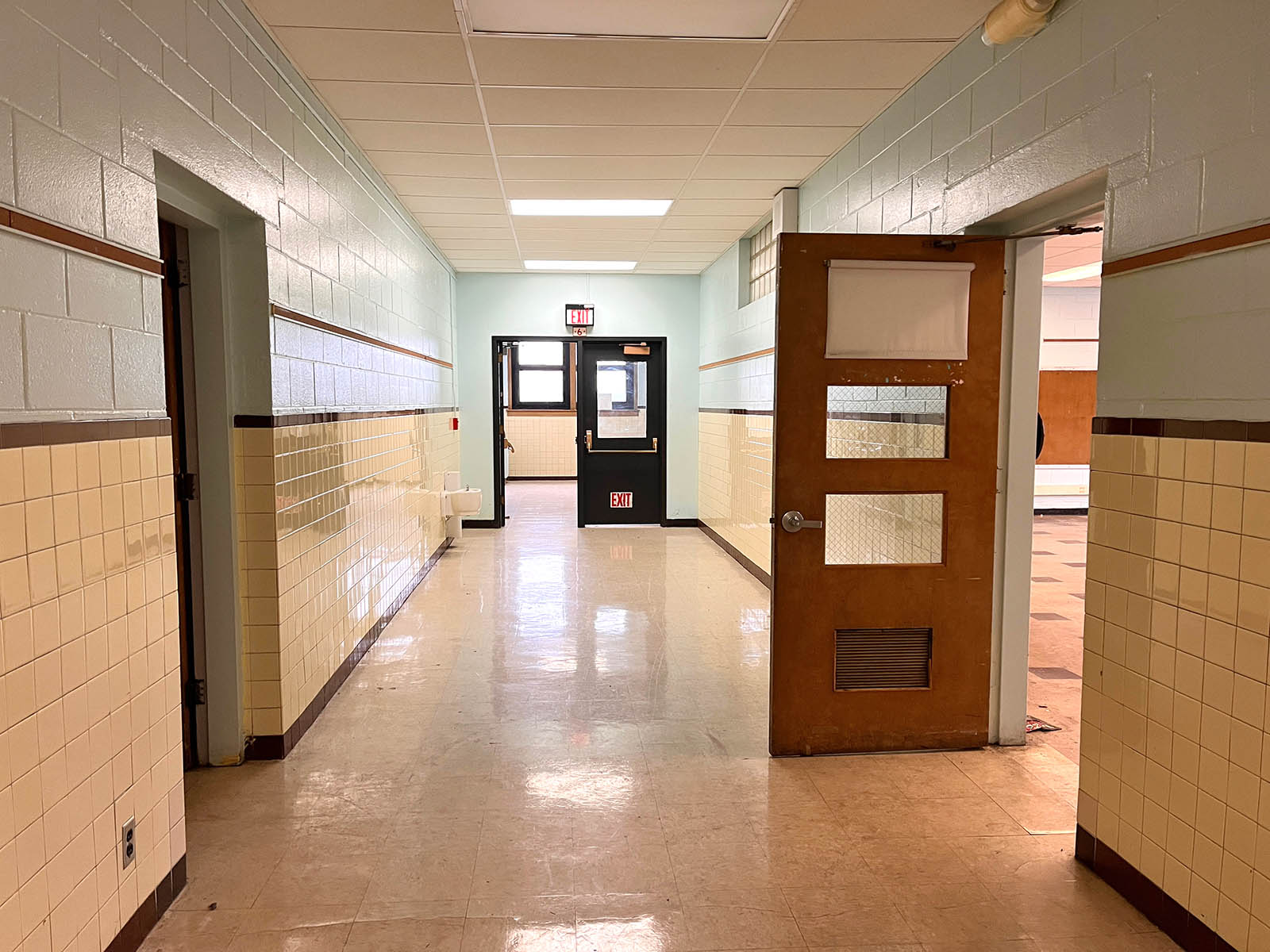 "Conceptually, we're looking at a site like this where the pool could, in a whole array of capacities, serve the community – day school swim lessons, community swim lessons, adult water fitness classes – all those kinds of things that we have. We're currently not focusing on a competition pool because Vincent and Madison High Schools have competition pools being renovated through the ESSER projects right now."
The aquatic center and gym would be in a newly constructed building on the site, though exactly where remains a question. Current options show three potential locations for that facility.
Milwaukee Recreation is working with the local firm of Quorum Architects, OPN and Stantec on plans.
The two buildings currently on the site were home to Browning School until a new building was put up at 5440 N. 64th St. in 2003-4. Then the old buildings were shuttered until they were leased to Greater Holy Life Temple Christian Academy, which moved to a new building a couple years ago, according to Rossa.
The buildings are not the first school structures on the site.
European settlers began to arrive in the area in the 1830s and the Town of Granville was created by the territorial legislature in 1840. Eleven years later, School District No. 4 was formed and the land was purchased for $25.
On the 100th anniversary of that event, the Journal quoted an original document detailing it: "Know all men by these presents that Leonard Brown and Amanda Brown, his wife, of the town of Granville, in the county of Milwaukee and the state of Wisconsin ... for and in consideration of the sum of $25 to them in hand paid by the district board of school district No. 4 ... do hereby grant, bargain, sell and convey to said district the following described piece or parcel of land."
A school building was erected, though the one that was later replaced by the current building dated to 1876. That one looked like a one-room gabled schoolhouse with a shack-like entrance addition tacked on to the front.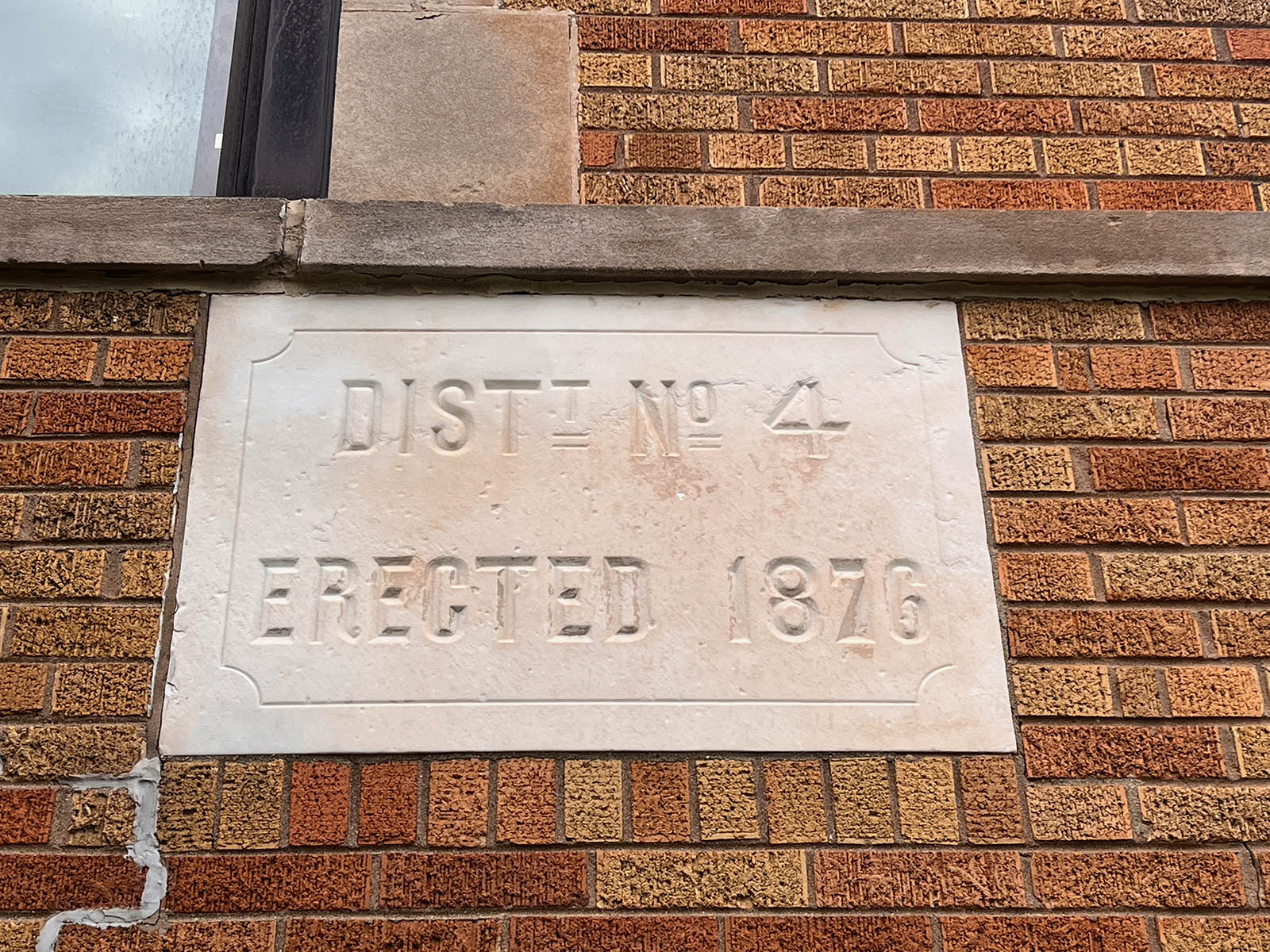 For much of the 19th century, the school operated two sessions – one in summer and one in winter – to avoid interfering with spring planting and the autumn harvest. In 1881, the school switched to a more familiar eight-month school year, but that didn't last long before reverting to the two-session format.
Records from 1868 noted that, "The clerk be instructed to procure a teacher to commence the school at any time from the middle of November to the first of December," and that a three-month summer school session was to be taught by "a female teacher."
In addition, four cords of white oak were to be purchased for $5 each and, "the officers to attend to the sawing of the wood and repairing of the schoolhouse."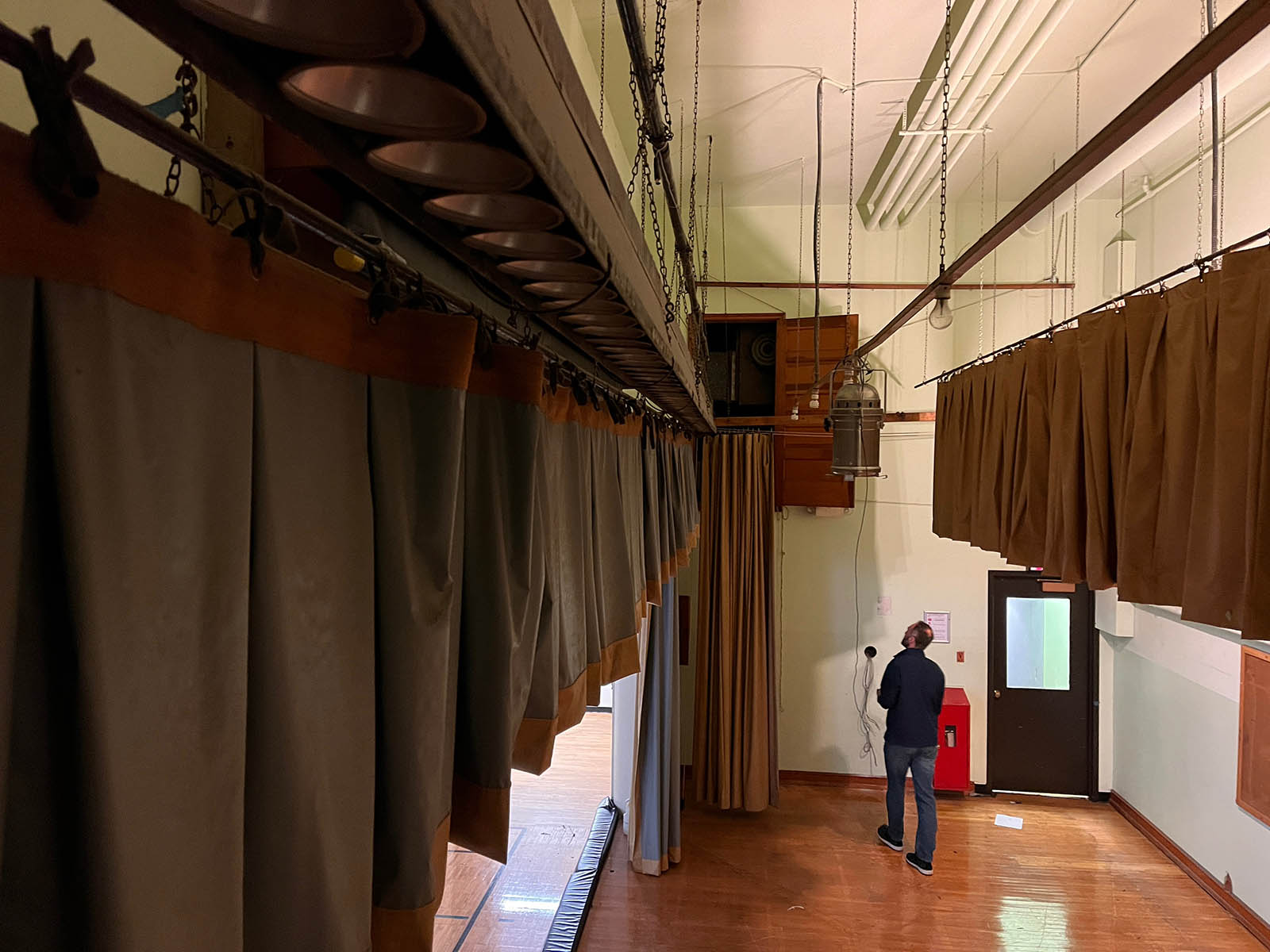 Interestingly, on occasion a male teacher was hired, and it appears there was much discussion about the gender of the various teachers over the years.
As for the name of the school, there is some confusion. According to MPS records, the school was named for "Milwaukee County pioneers" Jonathan and Amanda Brown, and I was unable to find any Granville Brownings in newspapers, genealogical websites or on an 1876 list of settlers.
However, since the land was purchased from Leonard Brown – one of the original signatories on the 1839 petition for the organization of Granville – and his wife Amanda, it seems likely it is for them that the school is named. But if so, where did the "-ing" come from?
There's also a bit of confusion in the timeline.
While newspapers and the Wisconsin Historical Society note that the older of the two buildings on the site dates to 1929, that 1951 Milwaukee Journal article suggests the old schoolhouse was moved in 1917 to the Baerenwald farm on 80th and Fond du Lac Avenue and a new school built.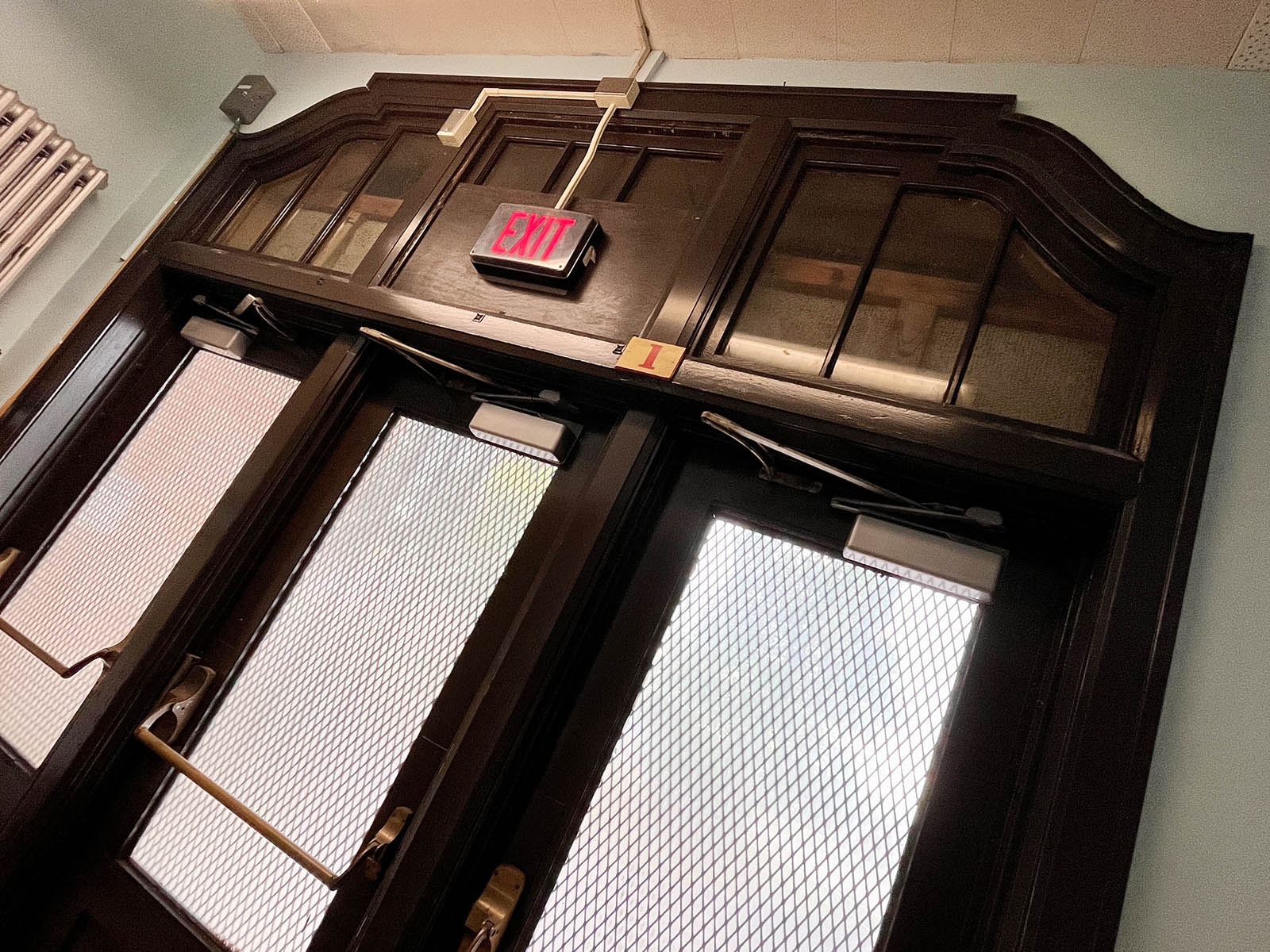 The article also notes that the original 81-rod (of half-acre) site grew to about six acres at this time.
In this case, I think that the newspaper simply got its date wrong.
The new building, with four classrooms – each with an arched opening into a nook with built-in shelving – was designed by architect John Topzant and he drew an addition eight years later, which appears to be the section directly behind the original. The addition has a nice Art Deco-inspired portal on the north side.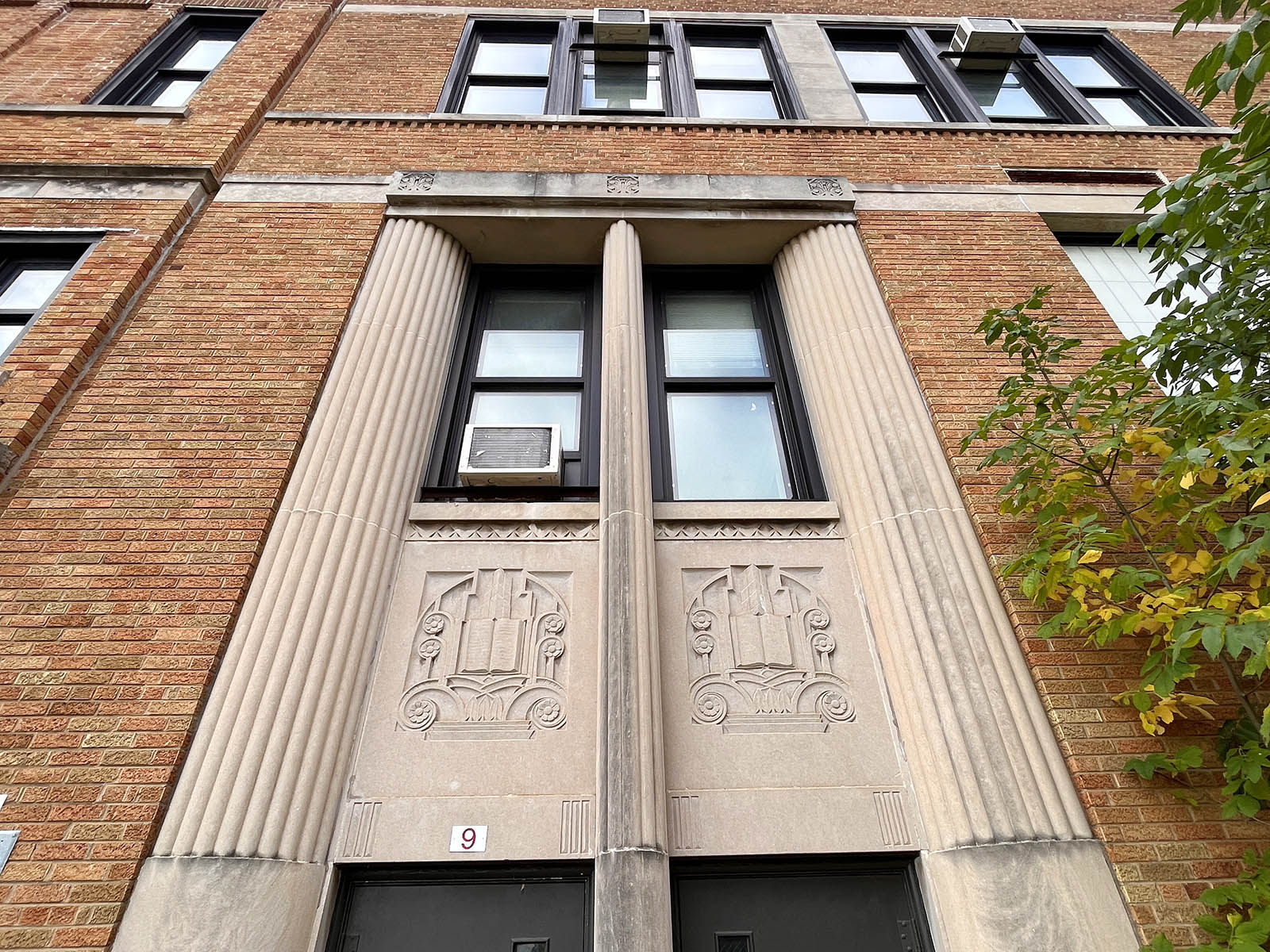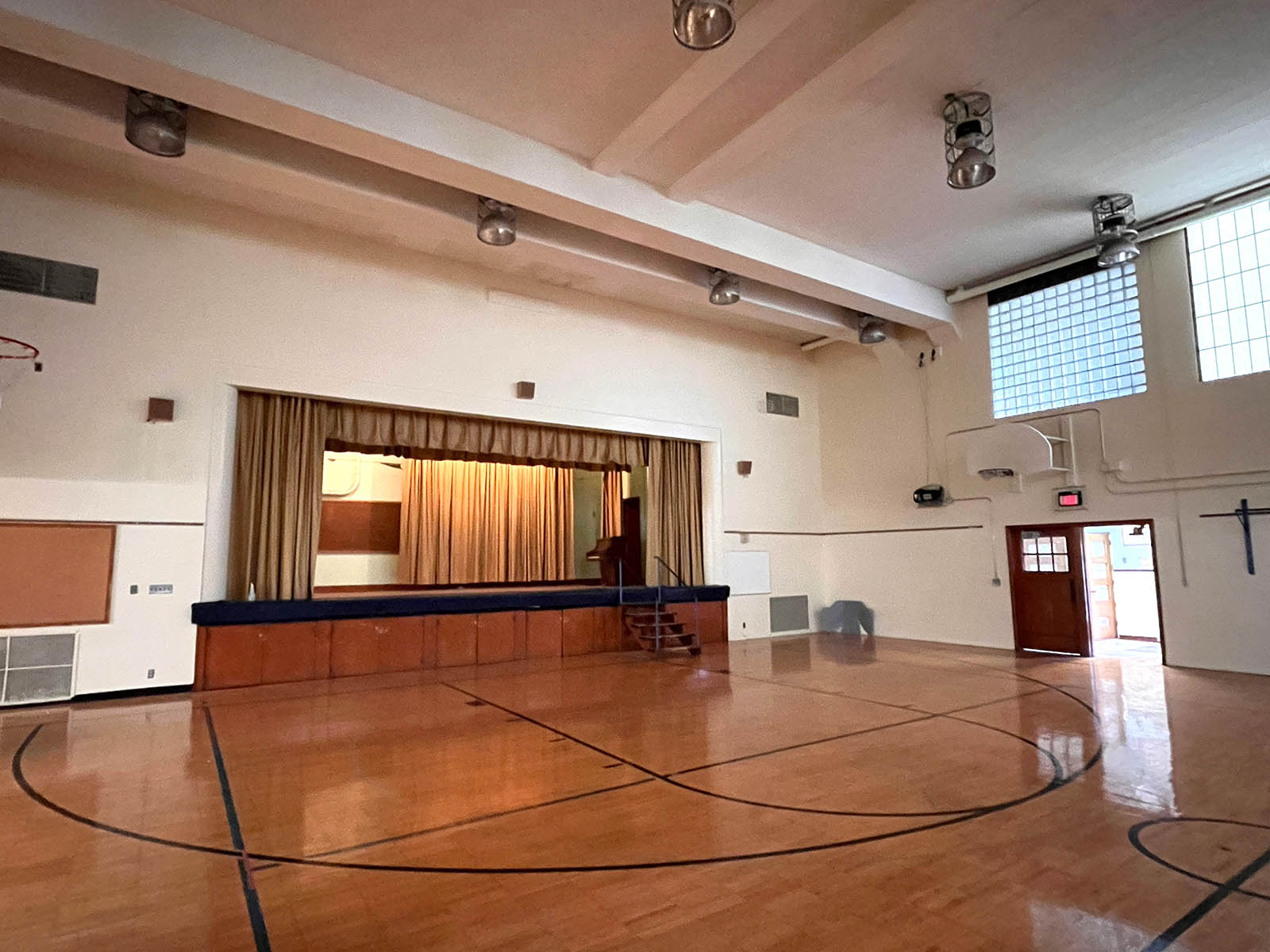 Inside, the earliest section has hardwood floors and doors with transom windows, along with built-ins. The first addition also has fine woodwork and added a two-story gym with a stage, as well as classrooms.
Embedded into the original building – which has a carved stone nameplate and construction date panel above the main entrance (which reads 1929, not 1917) – is the cornerstone of the 1876 building that had previously stood on the site.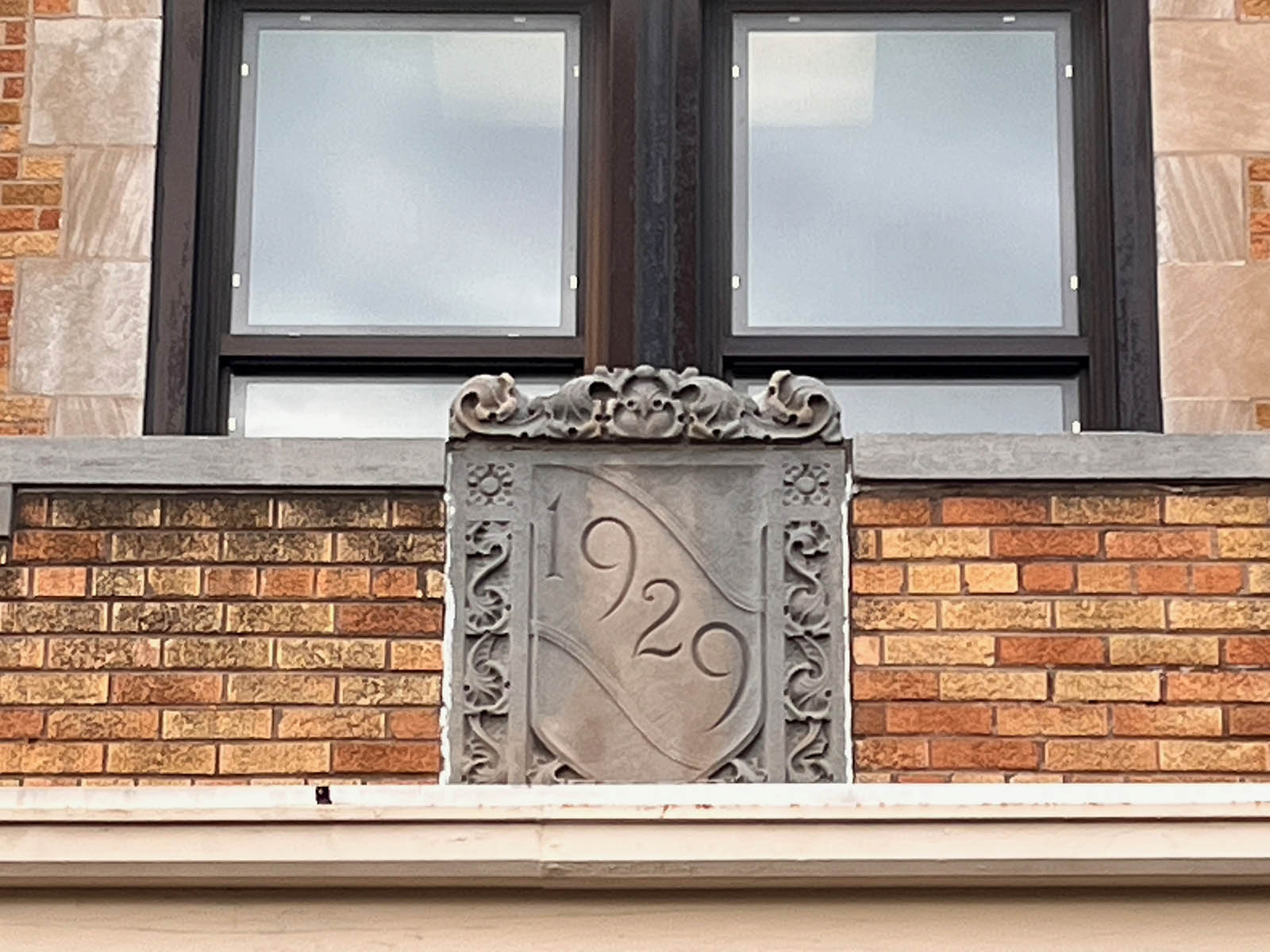 On the exterior of the 1937 addition is a plaque commemorating the centennial of the district's founding.
Growing enrollment led to more additions in 1943, '54 and '99 that were drawn by Charles Smith, P.H. Bierman and Eppstein Uhen, respectively. Those are generally pretty easy to recognize on the exterior. The latest one was an administrative suite that filled in the southeast corner of the building.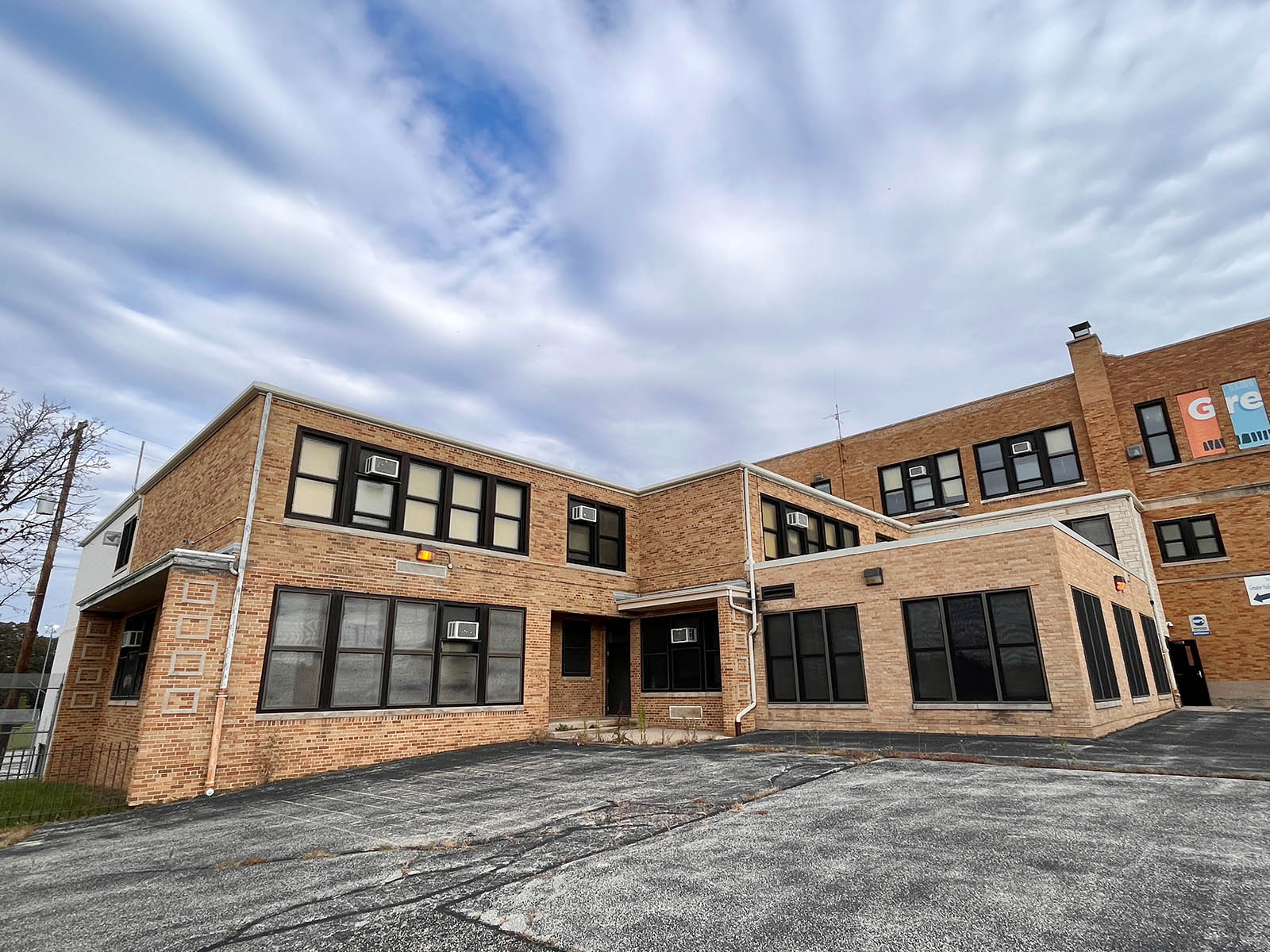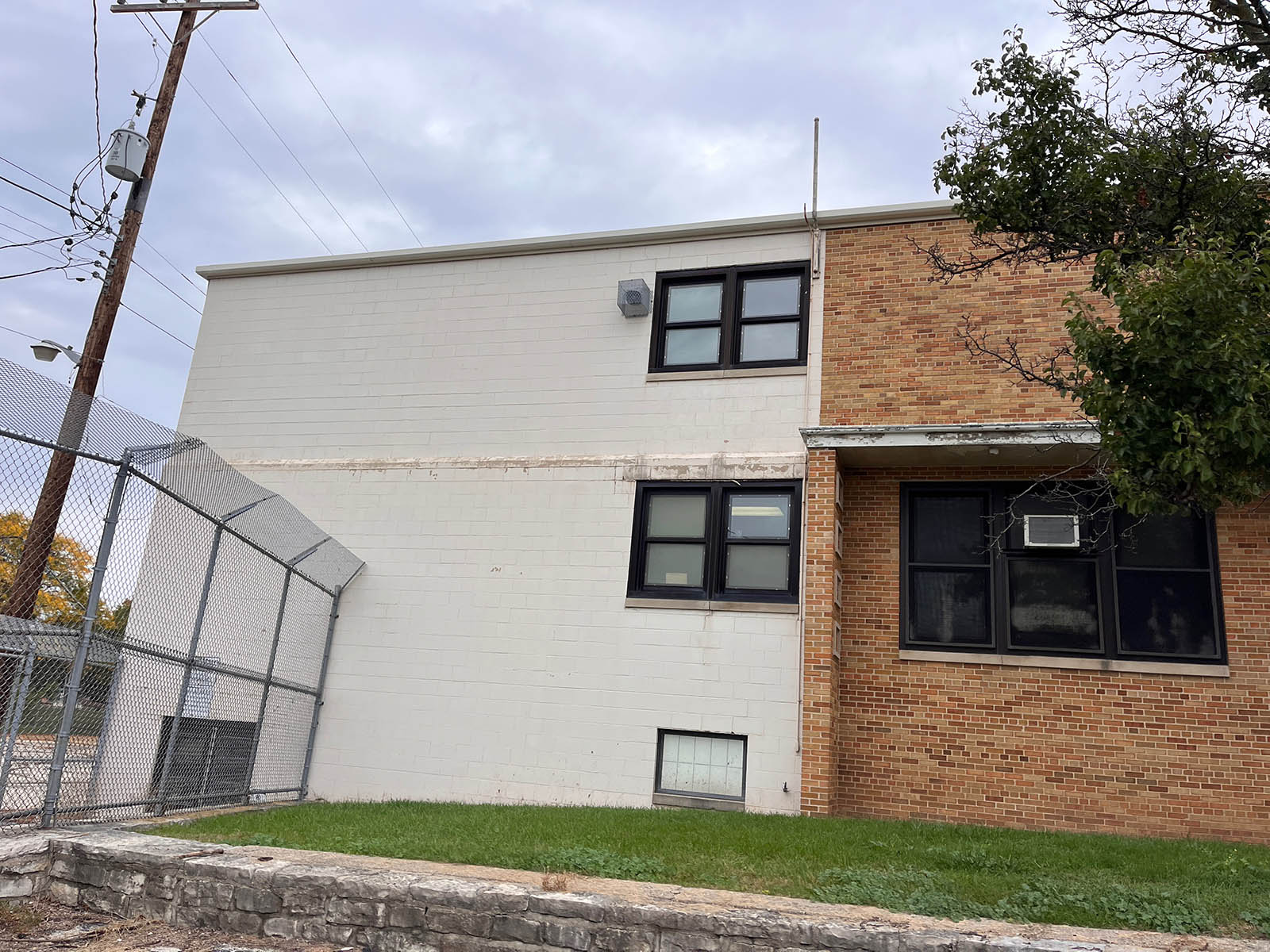 Inside, the building has a bit of a maze-like feel and a variety of different floor tile designs (including one room with musical notes and another with what appears to be a cowboy atop a bucking bronco), and wall finishes. Former exterior walls are also pretty instantly recognizable in now-interior corridors.
In some of the older classrooms, students carved their names into some of the woodwork over the years.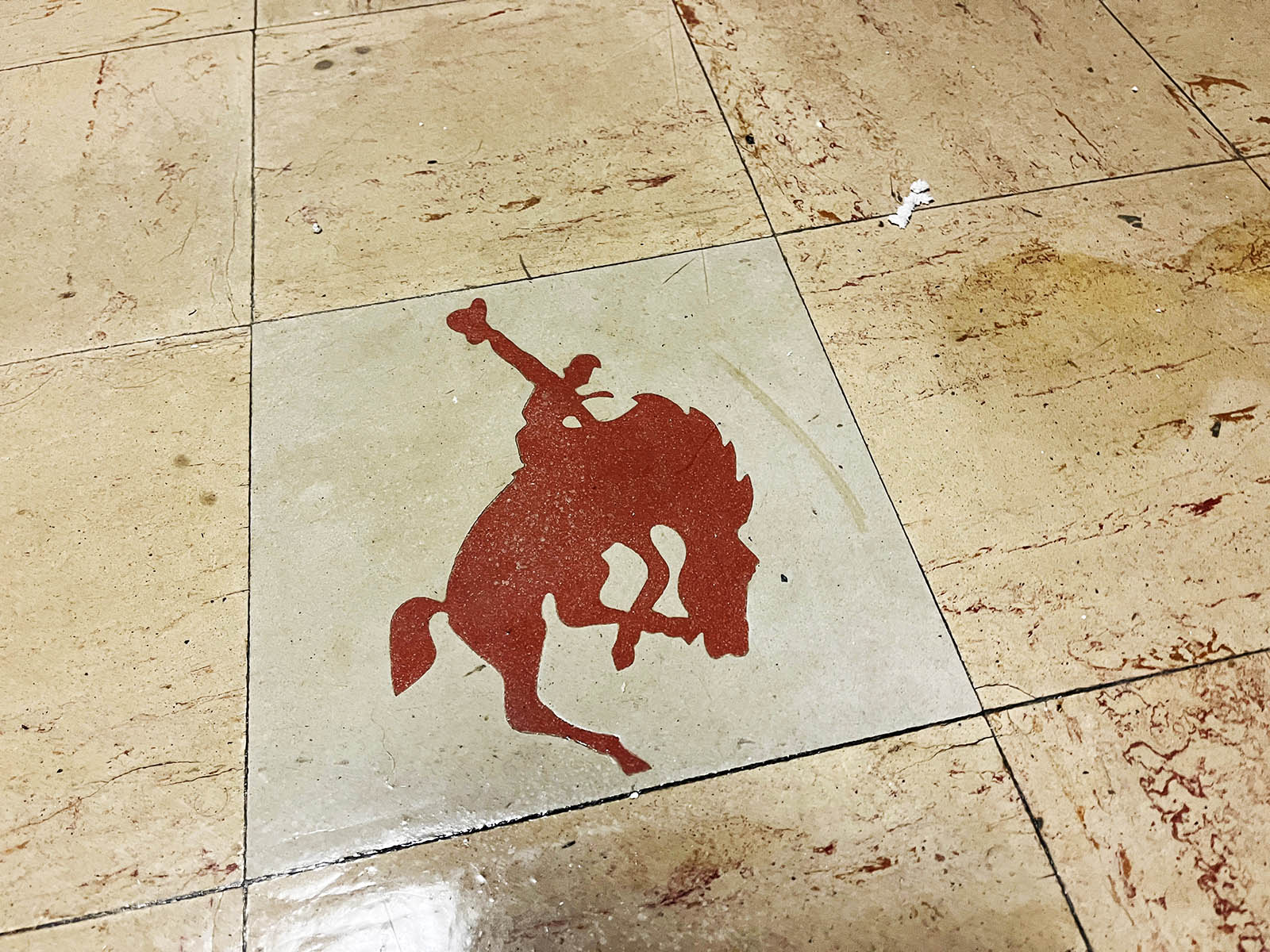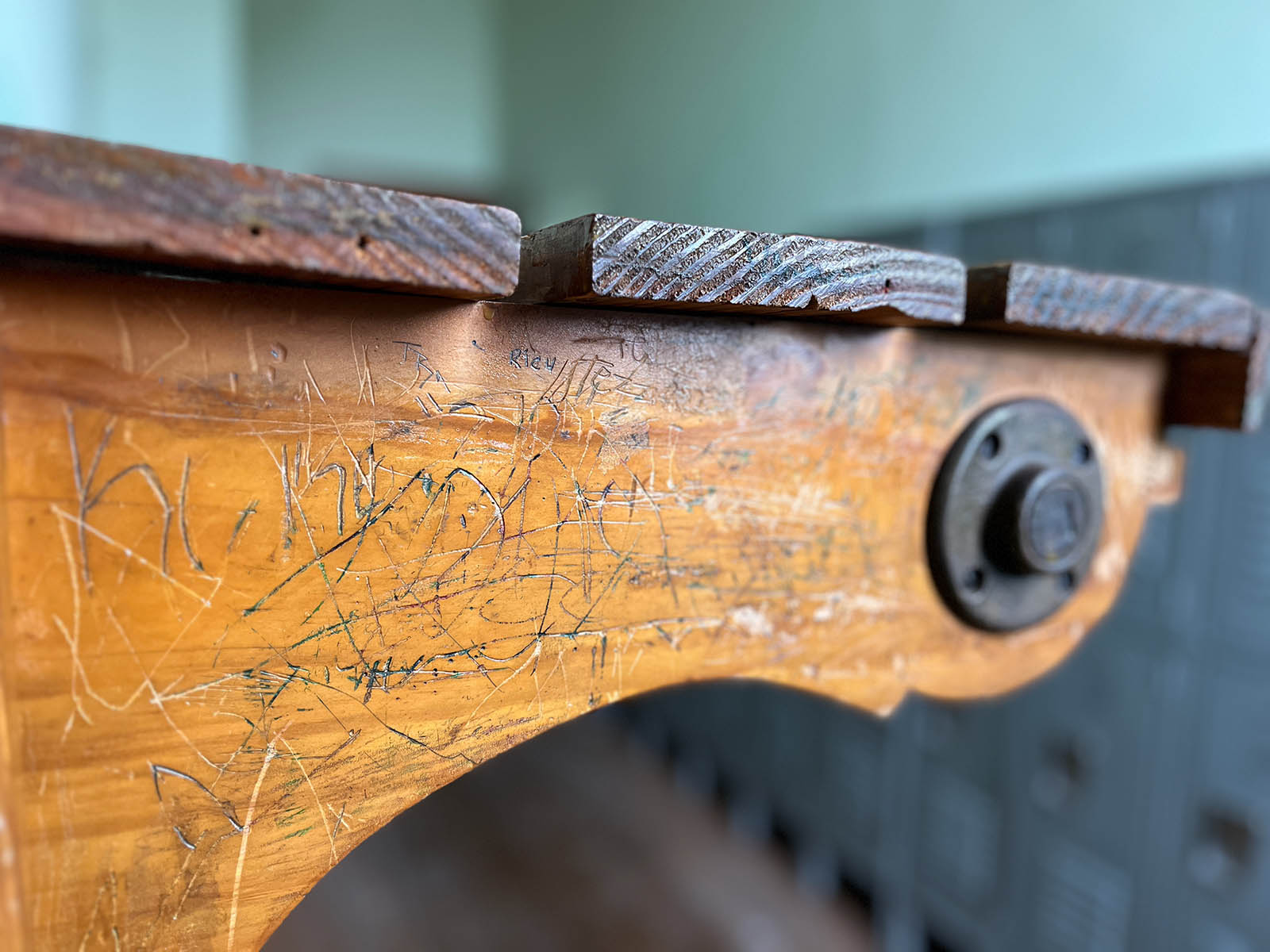 A cafeteria was added at the back, but down a flight of stairs.
Up a short flight of stairs, all by itself, at the front of the building is an office with a sink and, in the closet, a ladder to the crawlspace and the roof hatch.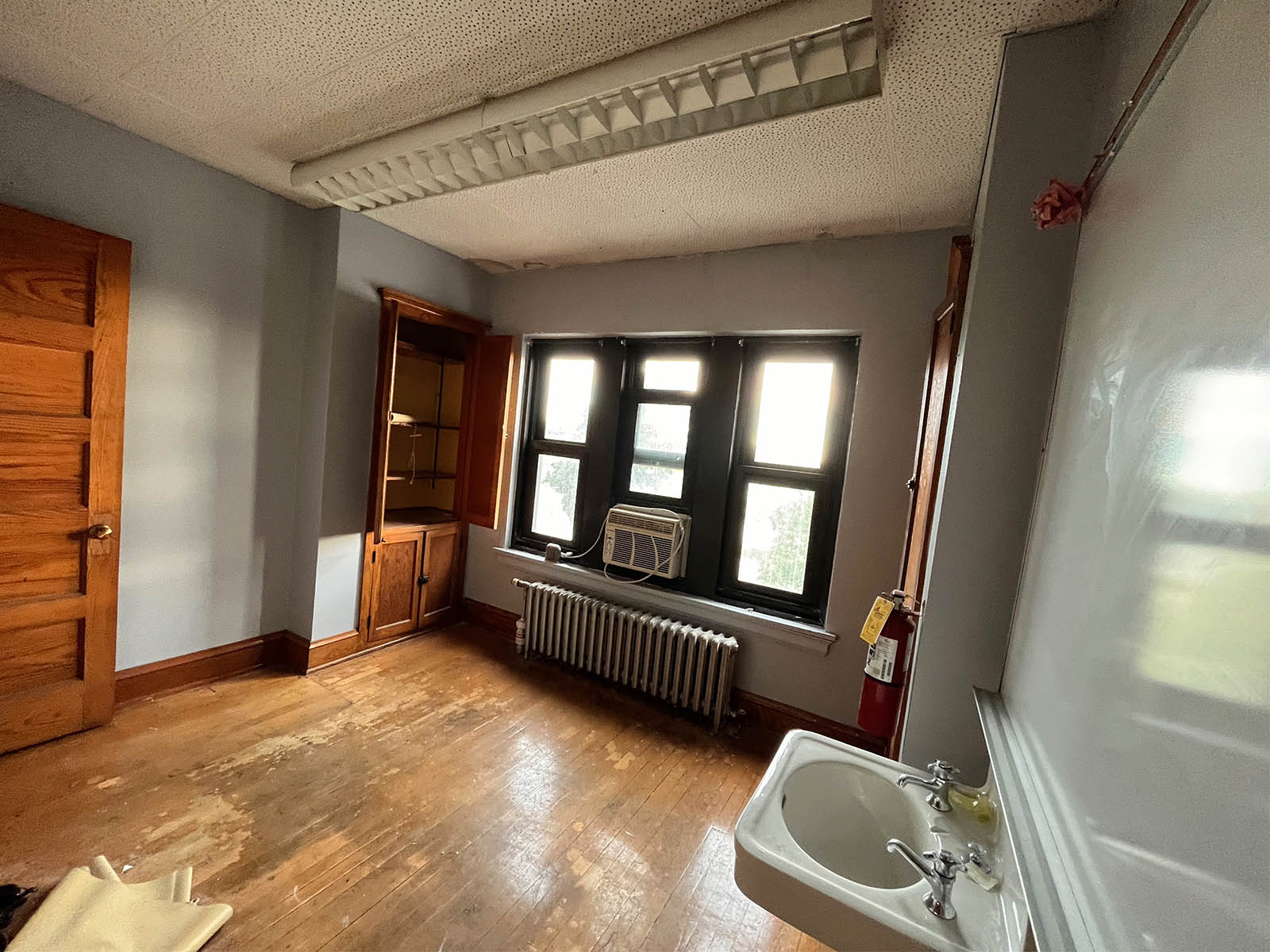 According to Rossa, a former student said that during their time at Browning, this was an assistant principal's office, though the sink made me wonder if it was originally a nurse's office.
An addition in 1951, wasn't actually an addition at all, but rather an entirely separate structure, built a few yards away. That was a single-story brick building designed by Ebling, Plunkett & Keymar.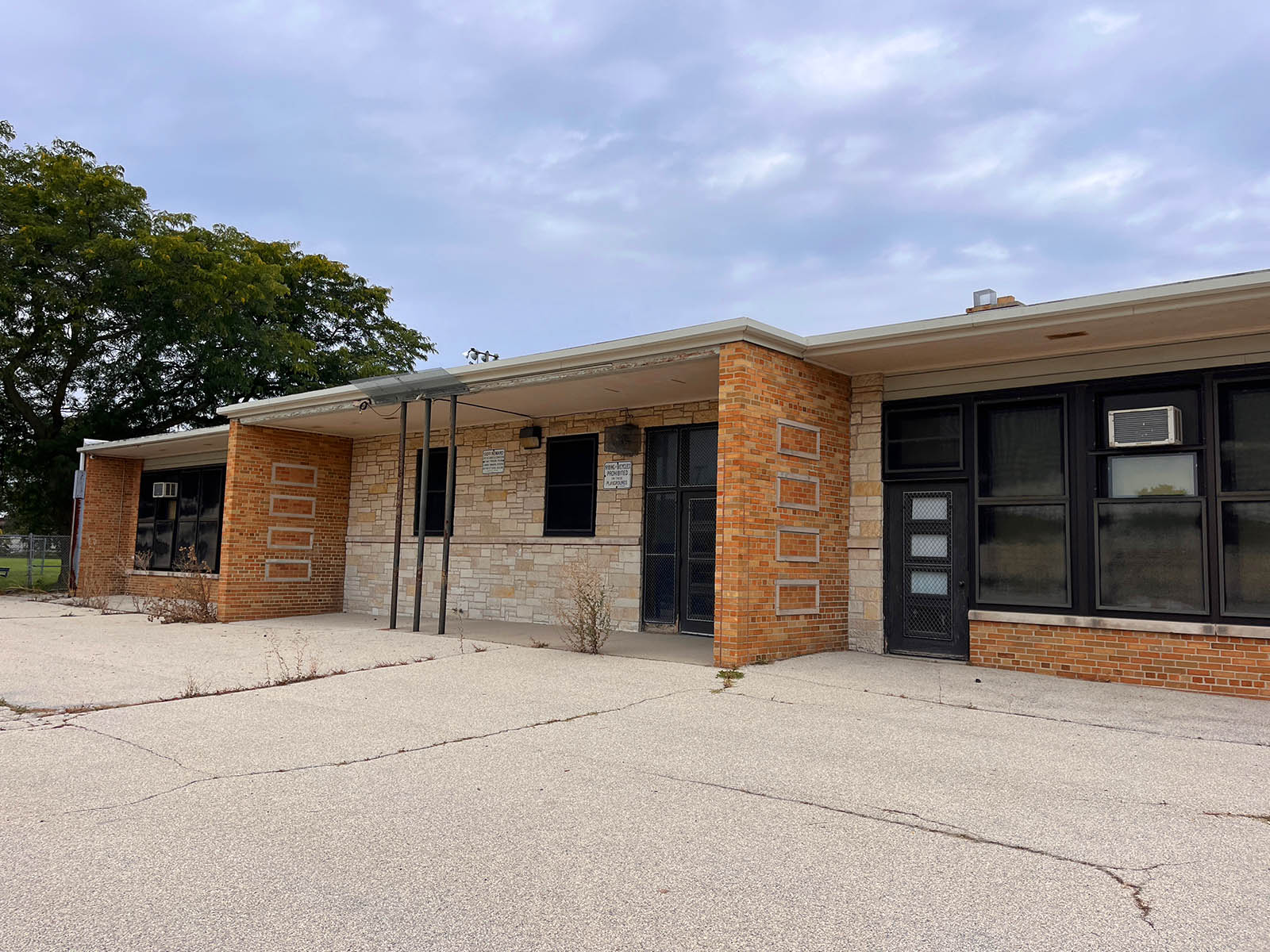 With an enrollment of 350, the 1929 building was about 100 students beyond its rated capacity and when the district found that the projected $150,000 to add to the building exceeded its borrowing capacity, it opted for the separate structure, which was estimated to cost $85,000-$90,000 to construct.
That building's four classrooms were used for kindergarten through second grade classrooms. Other than the classrooms and a corridor, this building has no other offices or other spaces. This structure, Rossa says, is not likely to survive.
Browning was added to the MPS portfolio in 1956 when Granville was annexed by the City of Milwaukee in a contentious process – ultimately decided by the courts – that also saw a small section of the former town added to adjacent Brown Deer.
When MPS adopted the 2000 Neighborhood Schools Plan, Browning was one of three schools to get a new building and this site was closed. It's easy to see why.
The additions created a hodgepodge of spaces at different levels and in the end it's still a fairly small building for a school, especially when four of the classrooms are in a separate building.
"(We) know we have to have an elevator," says Rossa. "So how does that elevator best service all four levels, not only for the public, but for the staff?
"One of the things we're really excited about in architectural concept designs is that we have an open concept facility. So that wayfinding is fairly simple, so that when a patron enters the building, there's not hospital lines or arrows or wayfinding signs (and) that someone could potentially get lost, like we are now (laughs)."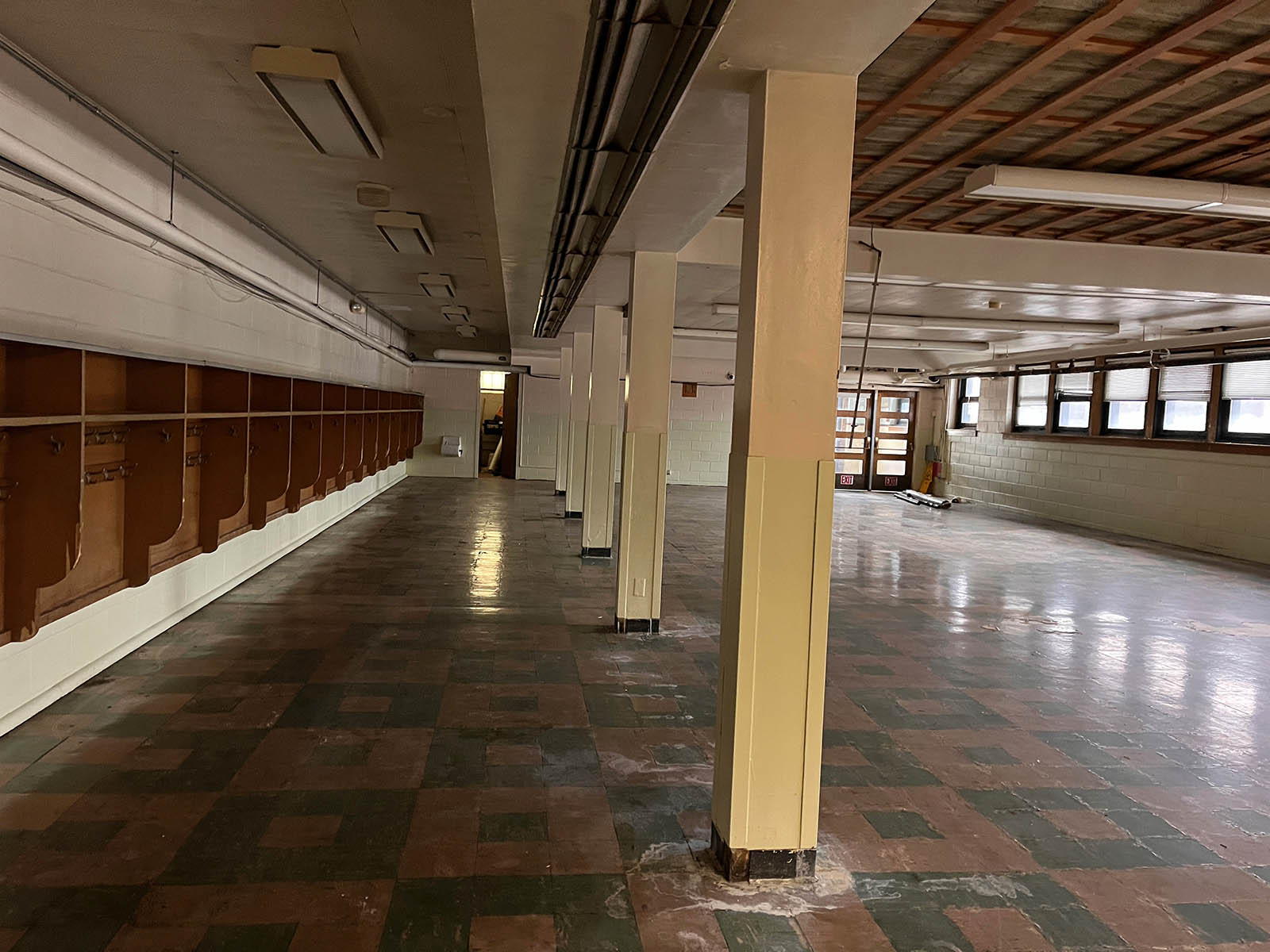 The complex has a lot of space for offices and programming and the lot is a large one, especially when you consider that it has an adjacent playfield, which would get an overhaul as part of the project, too, says Rossa.
"The recreation department is simultaneously working on a long-term renovation project on the 52 playfields under its jurisdiction," he says. "We prioritized each location according to a set of criteria pertaining to the neighborhood that surrounds each playfield, as well as the condition of each site.
"Columbia was our first full-scale renovation opening in 2019. Since then seven playfields have been renovated."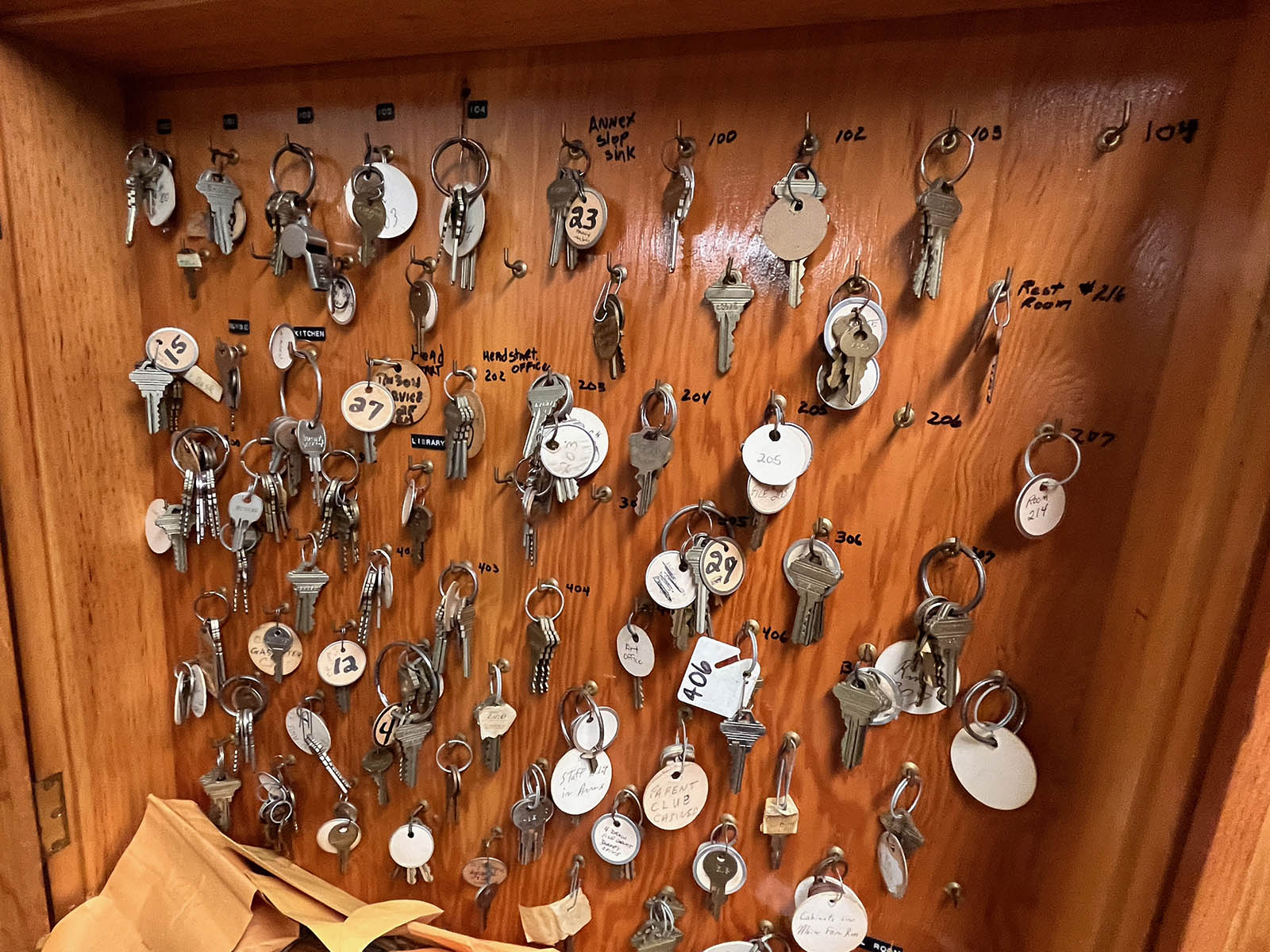 When I visited the former school, facilities and maintenance staff were inside prepping it for next week's community engagement event.
"After Oct. 14, the design concepts will be reviewed and further developed. In February we will present those concepts to the community and ask them to weigh in on those they like best," Rossa explains. "In a sense, the concepts they give us will come to life in 3-D renderings so they will have a better understanding of what the final design might look like.
"After that, then we'll go into a more narrow focus of what the design of this facility is going to look like. And then in probably fall of '24, we'll start looking at securing the last bit of funding and going towards actual construction. So we're hopeful that then in two, potentially three years down the road, we'll be able have a full-fledged facility to open up. That'd be amazing."
(This post was edited to reflect updated information.)
Born in Brooklyn, N.Y., where he lived until he was 17, Bobby received his BA-Mass Communications from UWM in 1989 and has lived in Walker's Point, Bay View, Enderis Park, South Milwaukee and on the East Side.
He has published three non-fiction books in Italy – including one about an event in Milwaukee history, which was published in the U.S. in autumn 2010. Four more books, all about Milwaukee, have been published by The History Press.
With his most recent band, The Yell Leaders, Bobby released four LPs and had a songs featured in episodes of TV's "Party of Five" and "Dawson's Creek," and films in Japan, South America and the U.S. The Yell Leaders were named the best unsigned band in their region by VH-1 as part of its Rock Across America 1998 Tour. Most recently, the band contributed tracks to a UK vinyl/CD tribute to the Redskins and collaborated on a track with Italian novelist Enrico Remmert.
He's produced three installments of the "OMCD" series of local music compilations for OnMilwaukee.com and in 2007 produced a CD of Italian music and poetry.
In 2005, he was awarded the City of Asti's (Italy) Journalism Prize for his work focusing on that area. He has also won awards from the Milwaukee Press Club.
He can be heard weekly on 88Nine Radio Milwaukee talking about his "Urban Spelunking" series of stories.