Ask any Bay View senior and they'll tell you all about the old Beulah Brinton Center, which opened in a disused firehouse on St. Clair Street in the south shore neighborhood in 1924.
They'll remember everything from theater plays to basketball, English and Italian language classes to pigeon clubs and, above all, they'll remember that the center offered the opportunity to take showers – a real treat in a neighborhood full of homes without such amenities.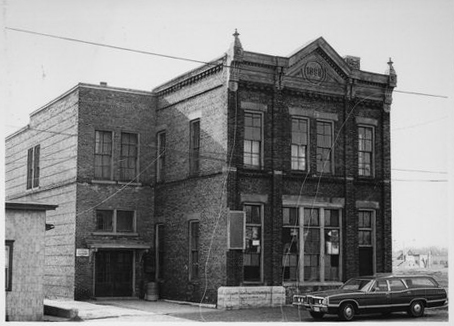 That's why when the center closed in 1977 – the firehouse had become harder and harder to maintain and anyway it stood in the way of the planned Lake Freeway – it hit the neighborhood hard.
It's also why a new Beulah Brinton Community Center – named for the woman who was always eager to lend a hand to the neighborhood's immigrant and working class residents – was announced in 1978 at 2555 S. Bay St.
The original center was named by the Bay View Businessman's Committee to recognize Brinton's contributions, which included the first kindergarten and the first circulating library in the neighborhood.
When the new center was announced, Mary Martinetto – who had been active at the center for many years – lobbied Alderman Clifford Draeger to keep the name.
"We have heard many rumors going around Bay View that the name of the recreation center might be changed," she told a reporter. "We in Bay View are not in favor of this. Mrs. Beulah Brinton was so generous and thoughtful of the people in Bay View that she started the first recreation center, in fact we might never have had such a wonderful place to spend our leisure hours."
Born in New York, Brinton moved to Milwaukee from Detroit in 1872. She was a relative of Capt. Eber Brock Ward, who owned the lakefront rolling mill that employed most of the neighborhood's workingmen.
"Brinton could have played Lady Bountiful and taken her place in the society of the wives of successful manufacturers, merchants, professional men and land speculators," wrote Jay Joslin in the Milwaukee Sentinel in 1983. "However, the tall young matron with snapping black eyes and a commanding voice believed that every man and woman had 'duties to your fellow man'."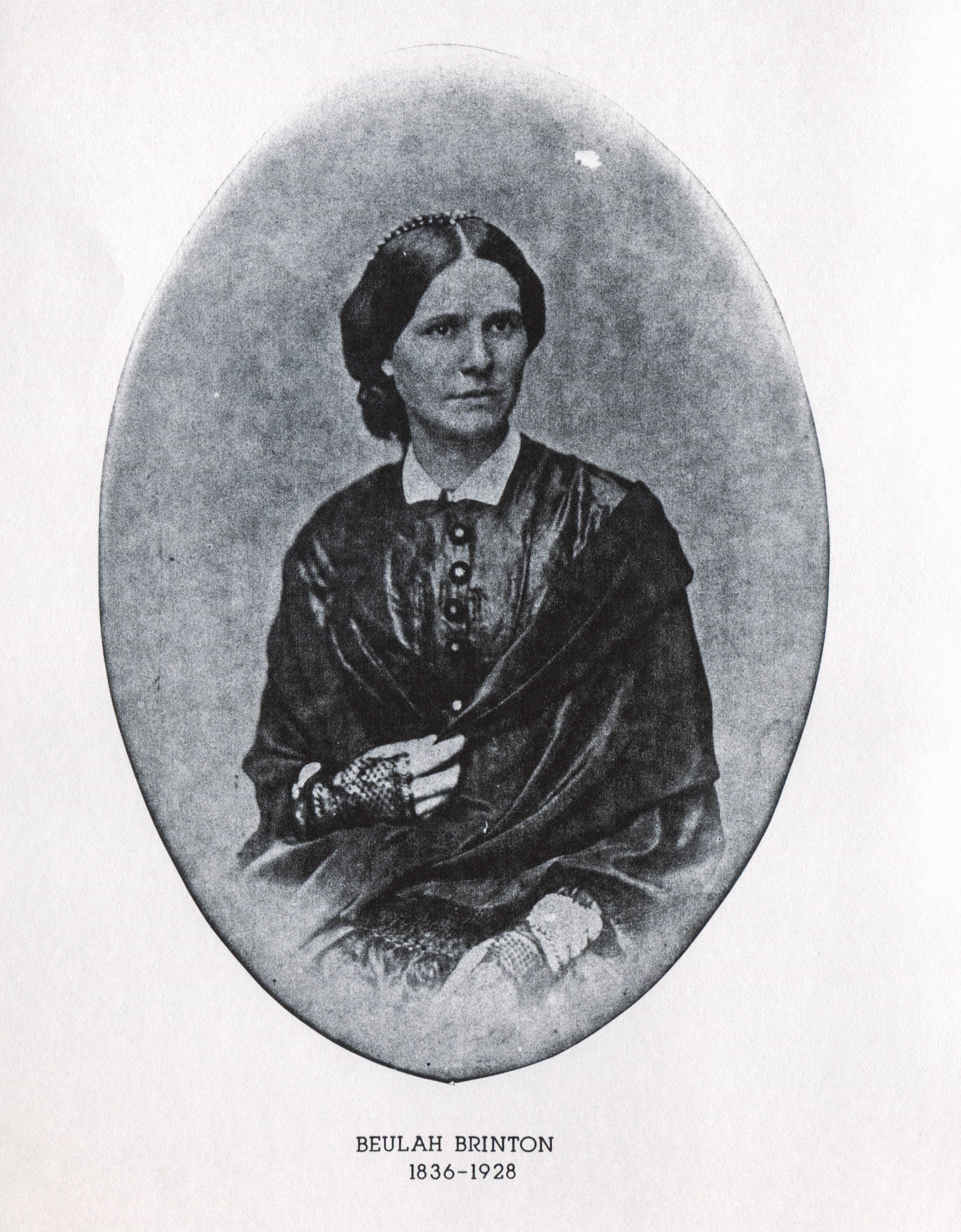 When the center opened – the 12th in Milwaukee Public Schools, which had begun opening its buildings to the community in the evenings in the early 1910s and which launched its recreation division in 1911 – it was an extension and enhancement of services Brinton had been providing at her home.
In the yard of her home on Superior Street, she added a tennis court and invited children to use the green space for recreation, creating what some believe is the first community center in the country.
Thus, it seems if there was talk of naming the new center for someone else, such discussion did not last long.
In July 1979, federal funds were made available to replace the razed firehouse, a block west, on the other side of the train tracks, on Bay Street, just north of Russell Avenue, and plans were drawn for a $1.7 million community center that was expected to be complete in late 1980 or early '81.
In 1978, according to the Milwaukee Journal, Milwaukee Recreation spent $350,000 to install outdoor tennis and basketball courts, fields for baseball, football and soccer, as well as other outdoor recreation facilities at the site, which would be run by a trio of full-time staffers, alongside some part-time employees and volunteers.
According to Community Development Agency Director Wallace E. Burkee (who had served as mayor of Kenosha from 1967 to 1976) , the new center was expected to serve not only as a replacement for the old Brinton Center – which he told the Milwaukee Journal in July 1979 was sorely missed in a neighborhood lacking recreational facilities – but as a building specifically designed as a community recreation center.
"We're starting a trend here," Burkee told the paper. "We see that there are going to be requests in other neighborhoods."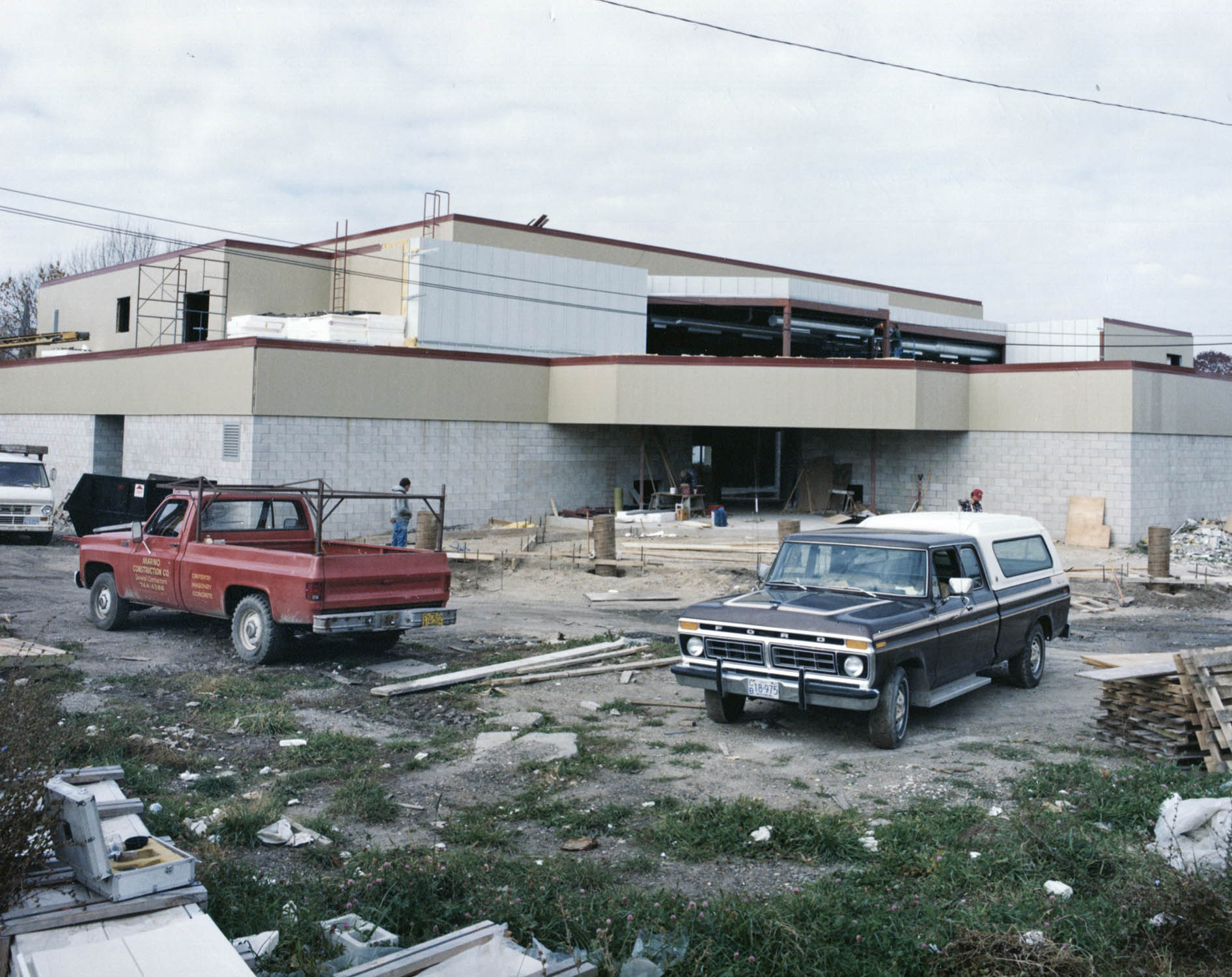 Though work got underway in November, on Dec. 18, 1979, ground was officially broken on the 26,000-square-foot building that was to have a gym, multipurpose meeting rooms and a locker room with showers, and it was expected to be ready by the following October.
In January, Ed Cialdini and Jim Bertoglio of the Bay View Inter-Organizational Council began collecting objects to include in a time capsule that was to be interred beneath the new center.
"Since the start of the new community center took place in Bay View's centennial year, it seems appropriate to include references to this occasion," Cialdini told the Bay View. In addition to books and articles on Bay View and its history, Cialdini added that, "Current events will be history in a hundred years, or whenever destruction of the new center comes about. That's why we plan to include the 1979 Groppi grocery store calendar, among other present-day articles. Maybe Groppi's will be around for a hundred years, too!"
That same month, contractors John and Jim Marino reported making good progress and being nearly ready to plant the time capsule in the ground.
"The piling work was more than 50 percent complete when this week started," Jim told the Bay Viewer, adding that favorable weather had been key. "We have set a target date for completion by September of this year, even though we have more time under our contract."
But work couldn't progress fast enough for neighborhood residents like Jim Luedtke.
Luedtke, who long attended the old center and worked for more than two decades as a playground attendant, was, according to one undated news report, "watching the building, officially and unofficially, to guard against vandalism."
Due to a variety of factors, including what one newspaper cryptically referred to as "current labor difficulties," the center was not ready to open until spring 1981 and a grand opening event was slated for May 17.
On a chilly and cloudy Sunday in May, with a high of just 45 degrees, a group of dignitaries were joined by more than 500 neighborhood residents and others to officially open the new Beulah Brinton Community Center.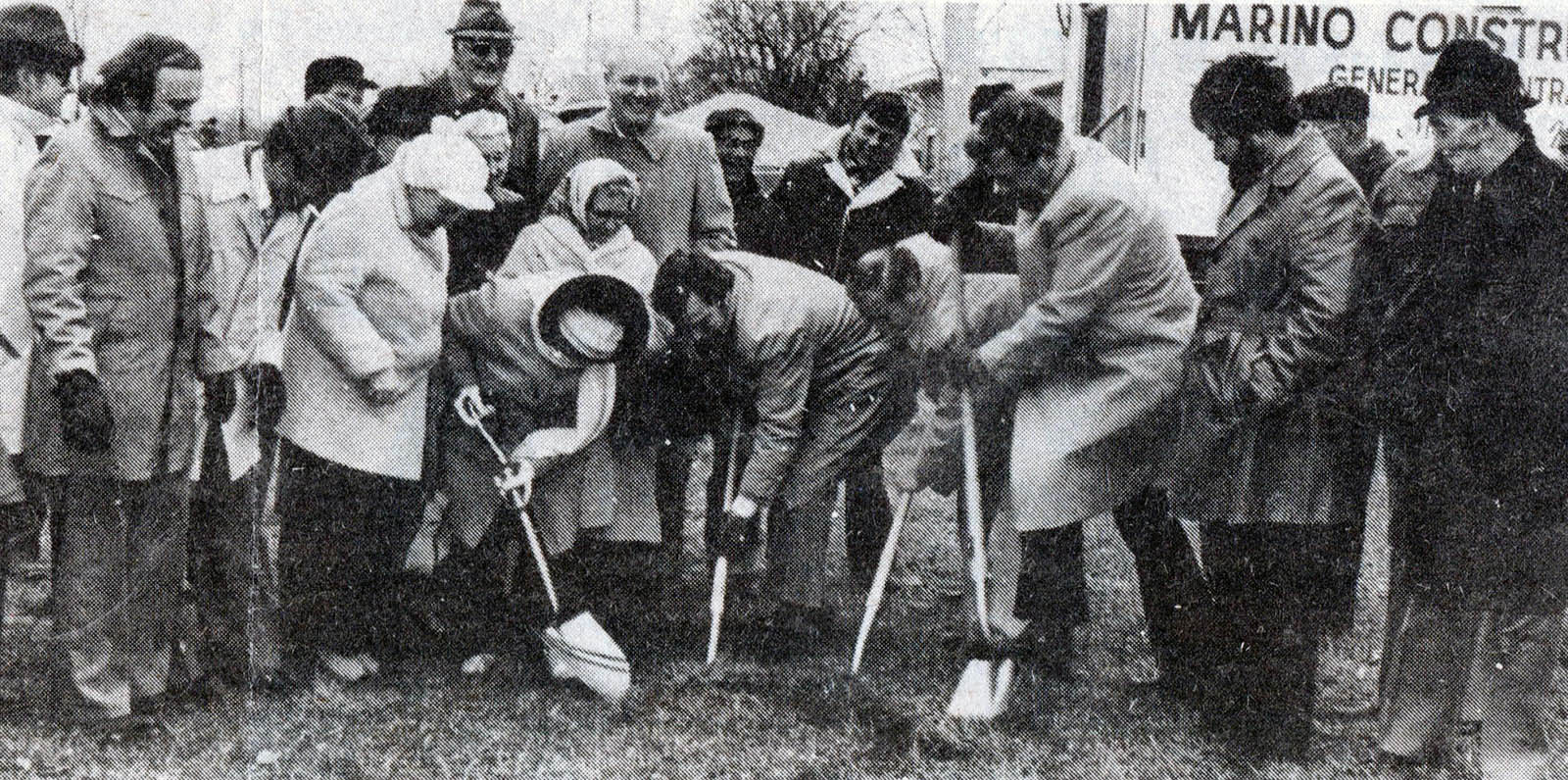 Milwaukee Recreation's assistant superintendent Michael Magulski addressed the crowd, as did Alds. Clifford Draeger and Daniel Ziolowksi, the local school board director and others. The Bay View High School Band performed the national anthem and associate pastor Rev. Norman Oswald, from Immaculate Conception Catholic Church just around the corner led an invocation and the center was officially opened.
But long before the doors swung open, Milwaukee Recreation began the process of designing programming for the building, which, while state of the art, required quality instructors leading activities and classes of interest and use to the Bay View community.
An advisory committee comprising Bay View residents was created to collaborate with the Rec department on programming.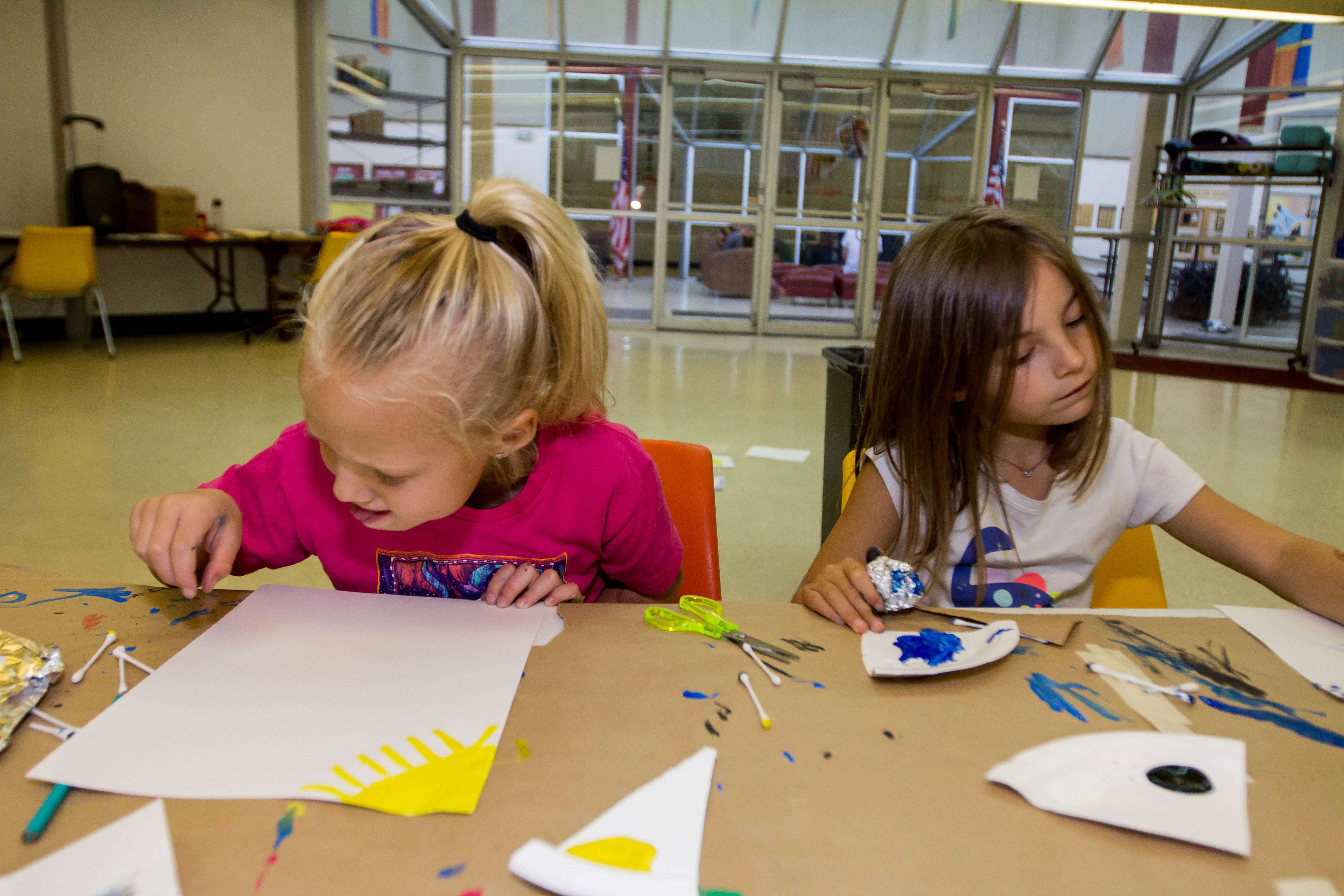 "We're not superimposing programs on the community that are not of interest or needed," Magulski told the Journal, adding that he expected that programming would also draw community members from across the city, not just Bay View.
A meeting of the new advisory council had been held exactly two months before the opening ceremony to solicit input from the community and center coordinator John Gruber told a reporter, "There are no pre-set ideas on this council. We are examining every possibility and every idea to gain a maximum benefit from the Brinton Center."
Ideas ranged from elderly nutrition programs to senior education programs to personal enrichment programs for 25-50-year olds and more, in addition to sports and recreation activities for youth and adults.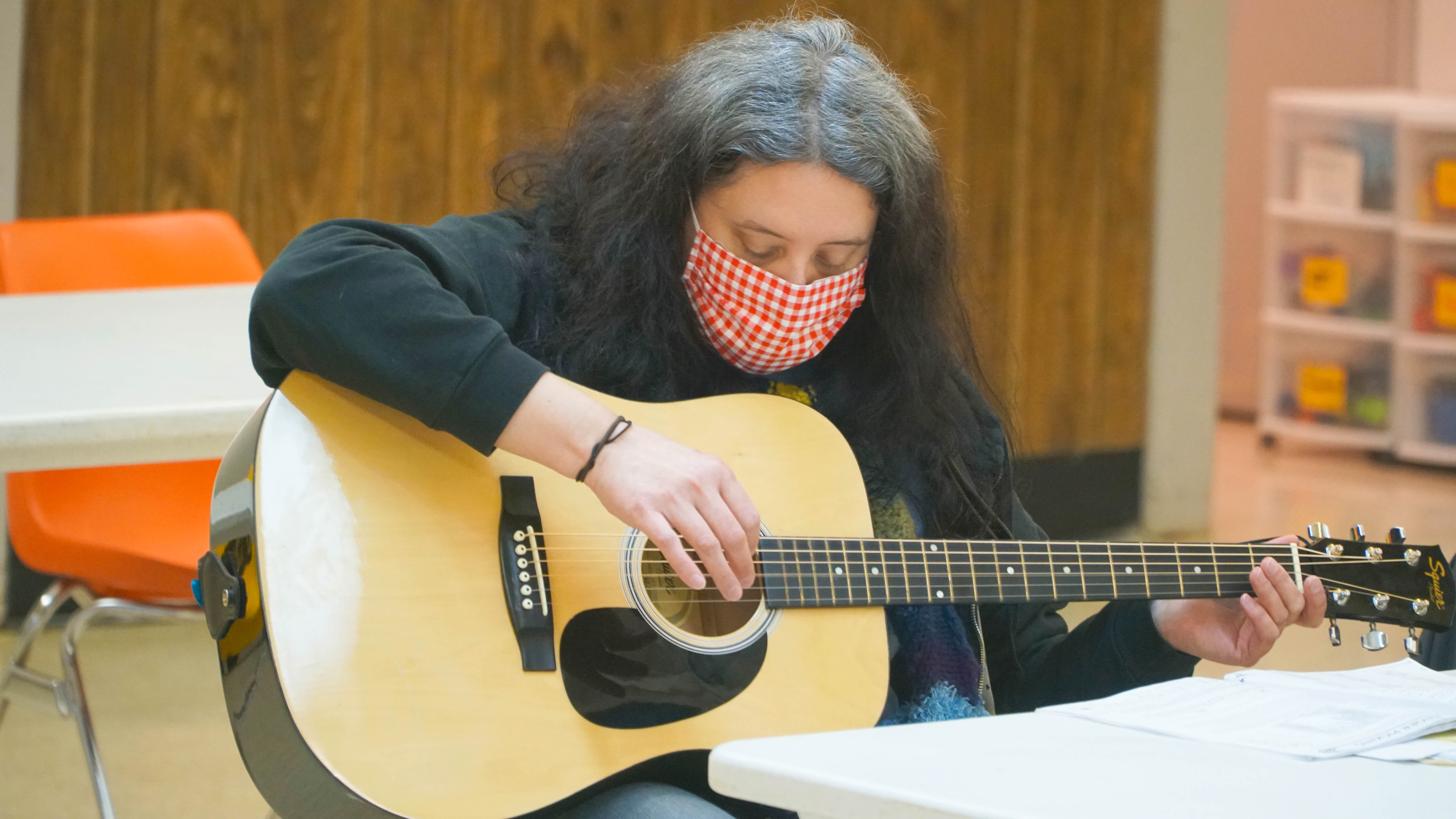 But these were not the only ideas. Excitement for the potential of the new center led the Milwaukee Health Department to inquire about opening a well-baby clinic there, and LaFarge Lifelong Learning Institute, run by School Sisters of St. Francis based on Layton Boulevard, expressed interest in running a wide variety of classes at Brinton, everything from fine arts to history to foreign language to arts and crafts to current events courses and more.
To help sort through the plethora of ideas, suggestions and pitches, Gruber attended a weeklong community recreation and educational programming seminar at Flint, Michigan's National Training Center for Community Education, funded by the John S. Mott Foundation.
Examining event calendars in the early days of the new Beulah Brinton Community Center suggests an even broader array of programming.
In June a month-long boating safety course kicked off, as did exercise classes for women 55 and up. Registration opened for a summer dartball league, legal advocacy services, health insurance counseling, blood pressure testing and more.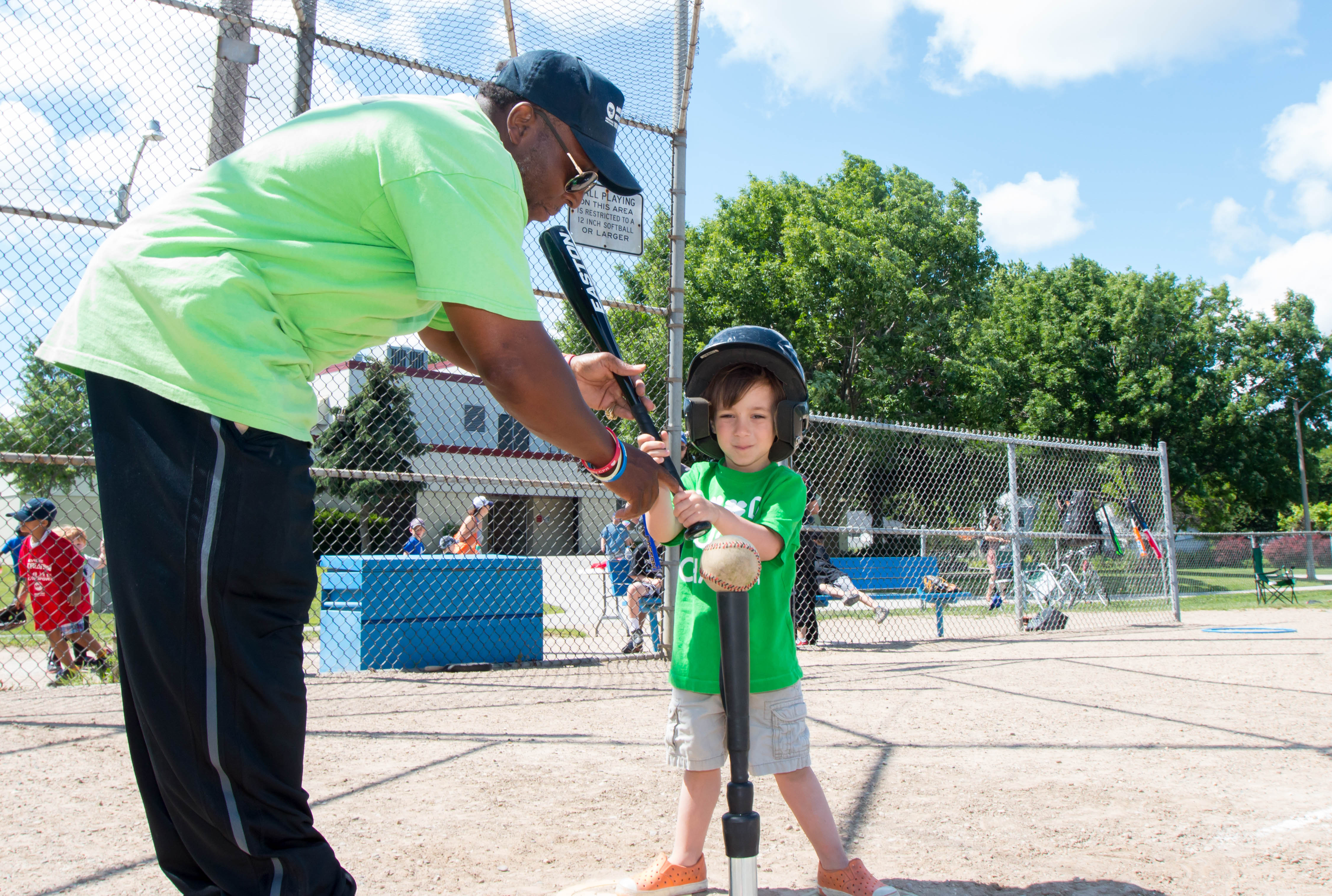 By fall, a craft club was meeting regularly and the Lake Band and Lake Cadets were rehearsing at the center. A "rough fish" dinner – "carp and other rough fish can be tasty!" – was held, as was an Oktoberfest for handicapped adults and children.
In 1981, Ron Engelhart replaced Gruber as the coordinator at Brinton and programming became still more varied by 1982, when there were adult classes in personal health, family living, dance, recreational skills, arts and crafts, homemaking and more.
In February, John P. Otis hosted a slide show spotlighting historic buildings in Milwaukee and added to the slate of 1981 events were things like free dental screenings, a softball and baseball coaches clinic, stress counseling, defensive driving classes led by the Milwaukee Safety Commission and cross country ski lessons.
Events continued to expand as well, including concerts as part of a citywide series held at Milwaukee Recreation playfields around the city and a recipe tasting party with ribbons and prizes for winners. A production of "Sleeping Beauty" was staged and in November a Funfest was held for differently abled children and adults.
In August, a meals for the elderly lunch program was launched, too. The program is now a longstanding tradition at Brinton.
Now, 40 years later, generations of Bay Viewers – and Milwaukeeans from around the city – have benefited from the "new" Beulah Brinton Community Center, where on any given evening you may find softball games and basketball courts in use outside next to a bustling playground, while inside kids kick soccer balls around the gym as meetings are held in the smaller rooms. If you're lucky, you might even happen on a rock and roll drumming class!
Brinton serves an average of 1,500 Milwaukeeans – youth, adult and seniors – each week, in volleyball and basketball leagues, yoga classes, Zumba classes, senior bingo, pool, cards and darts, kids classes in baton, ballet, Tae Kwon Do and more, and play groups for toddlers.
Even as its sparkling new building was thrumming in its new location seven years later, in 1988, the Beulah Brinton Community Center stationery proudly pictured the humble old fire station where the center was born in 1924.
The Beulah Brinton Community Center is now a century old and as deeply rooted in the Bay View community as ever.
(NOTE: This article was written for Milwaukee Recreation's institutional history project. While the topic was provided by Milwaukee Recreation, the content was not.)
Born in Brooklyn, N.Y., where he lived until he was 17, Bobby received his BA-Mass Communications from UWM in 1989 and has lived in Walker's Point, Bay View, Enderis Park, South Milwaukee and on the East Side.
He has published three non-fiction books in Italy – including one about an event in Milwaukee history, which was published in the U.S. in autumn 2010. Four more books, all about Milwaukee, have been published by The History Press.
With his most recent band, The Yell Leaders, Bobby released four LPs and had a songs featured in episodes of TV's "Party of Five" and "Dawson's Creek," and films in Japan, South America and the U.S. The Yell Leaders were named the best unsigned band in their region by VH-1 as part of its Rock Across America 1998 Tour. Most recently, the band contributed tracks to a UK vinyl/CD tribute to the Redskins and collaborated on a track with Italian novelist Enrico Remmert.
He's produced three installments of the "OMCD" series of local music compilations for OnMilwaukee.com and in 2007 produced a CD of Italian music and poetry.
In 2005, he was awarded the City of Asti's (Italy) Journalism Prize for his work focusing on that area. He has also won awards from the Milwaukee Press Club.
He can be heard weekly on 88Nine Radio Milwaukee talking about his "Urban Spelunking" series of stories.