The Milwaukee Bucks will be wearing throwbacks this season. Which throwback? ALL the throwbacks, as it turns out, as the defending NBA champs unveiled their new retro remix City Edition alternate uniform for the 2021-22 season today.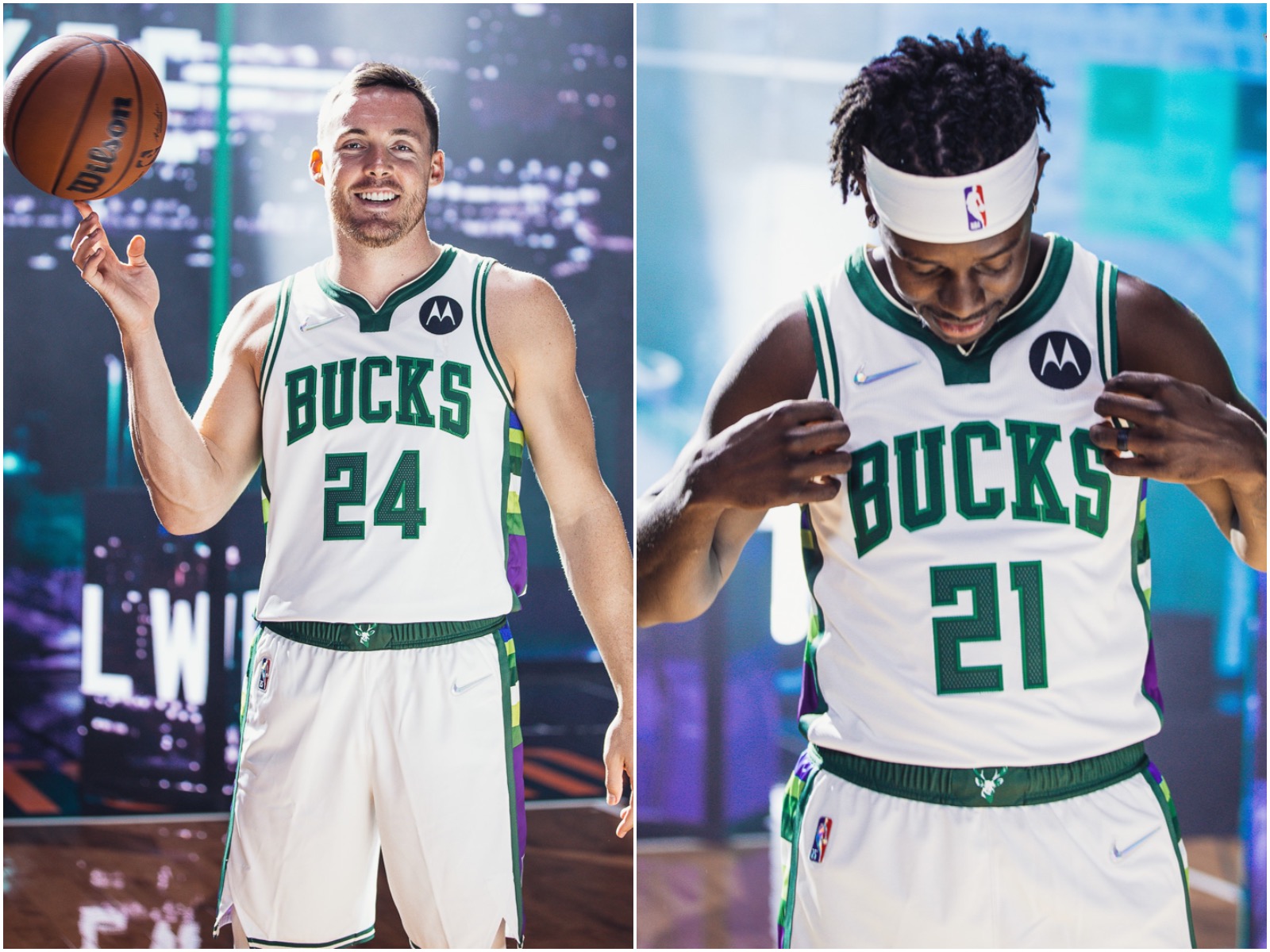 For those who don't keep up with on-court fashion, each team has four jerseys: an "Association" (aka home), an "Icon" (aka road), a "Statement" alternate uniform (the Fear the Deer black look for the Bucks) and a "City Edition" alternate, typically inspired by some element of the home city's culture or history. In past years, the Bucks City Edition uniforms have included last year's wavy lake blue look, the clean Cream City uniforms and the polarizing MECCA-inspired yellow ... things.
This year, however, the whole league is doing a retro remix theme for the City Edition uniforms, combining elements from old jerseys to create this season's new alternate look. Which is how we ended up with this new uniform for the Bucks: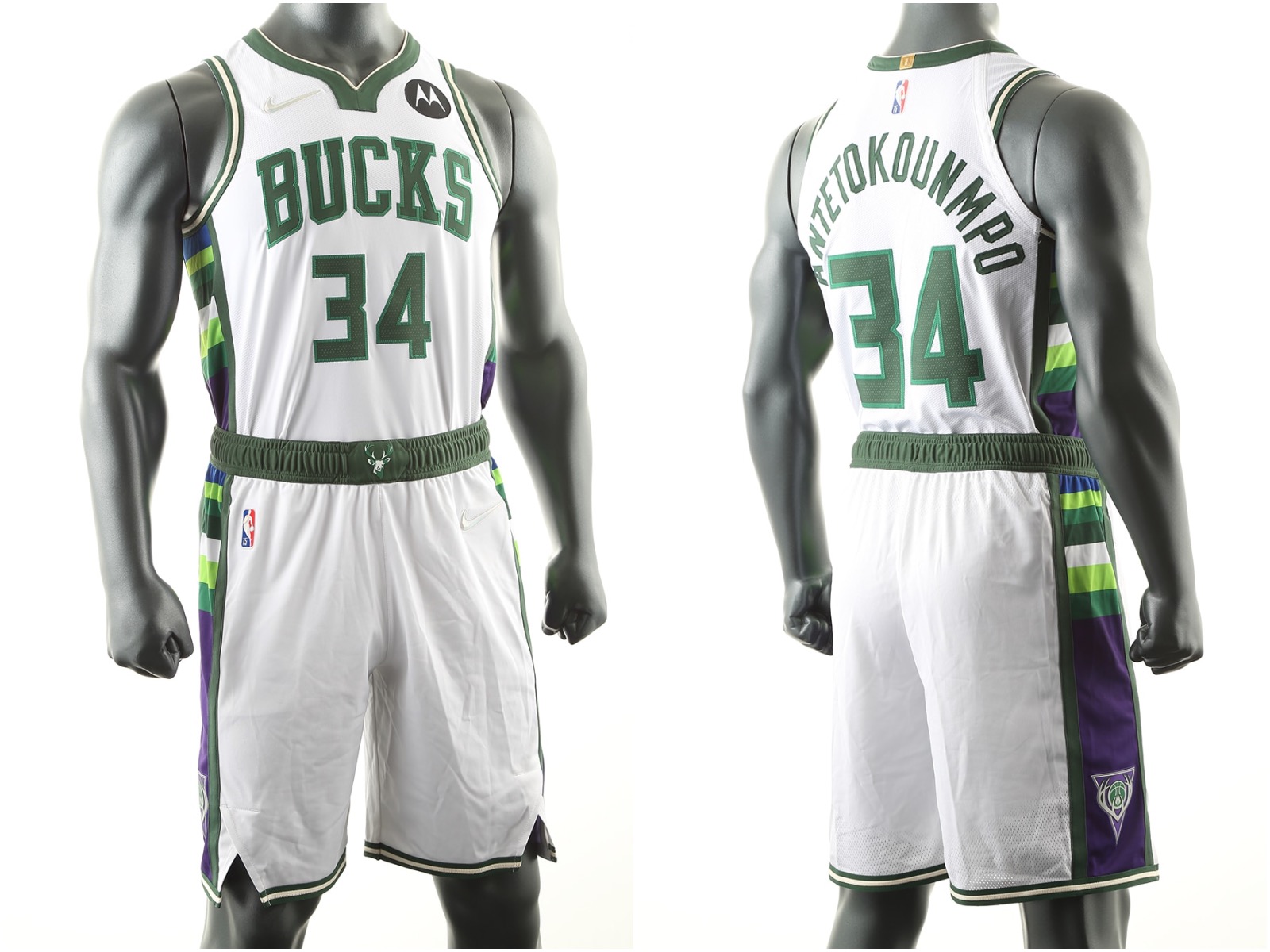 At first glance, the alternates appear a little standard or plain compared to some of the team's more flamboyant City Edition looks – but there's a lot of thought and history packed into this uniform.
Green & Growing ⏩ Fear The Deer

Welcome to City Edition 2021-22. The Remix. pic.twitter.com/6KD9UsCf2f — Milwaukee Bucks (@Bucks) November 1, 2021
The number font is from the team's current jersey set, while the "Bucks" name in the front of the uniform comes from the team's iconic 1971 look. Speaking of iconic, the Irish rainbow side-panelling from those early years also made it to this new alternate uniform – though with a little dash of Milwaukee's '90s/early 2000s with purple mixed into the sides as well as a old-meets-new redesign of the '90s antlers logo. Even the red-and-green Christmas Bucks from the 2010s made it to the throwback-inspired jersey with the neckline coming from that era's uniforms.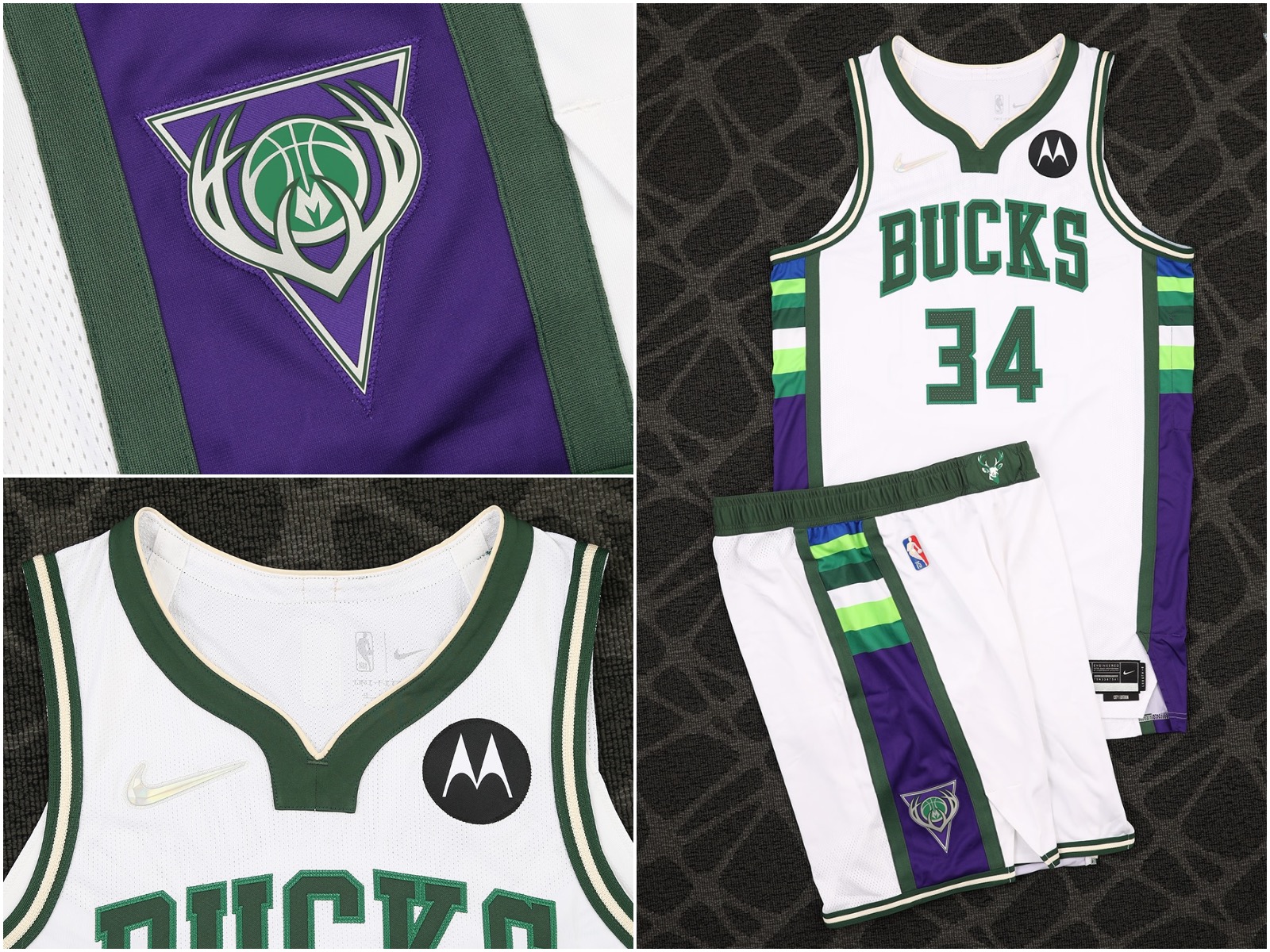 None of it makes sense together (I'm sure our creative director Jason McDowell has strong feelings about the use of multiple fonts and so many colors in a single uniform) and yet somehow, to this fan's eyes, it all comes together perfectly into one glorious Frankenstein flashback jersey. And it could always be worse – just take a look at Miami's City Edition, which looks rather plain as well as less inspired by the team's past and more inspired by a ransom note.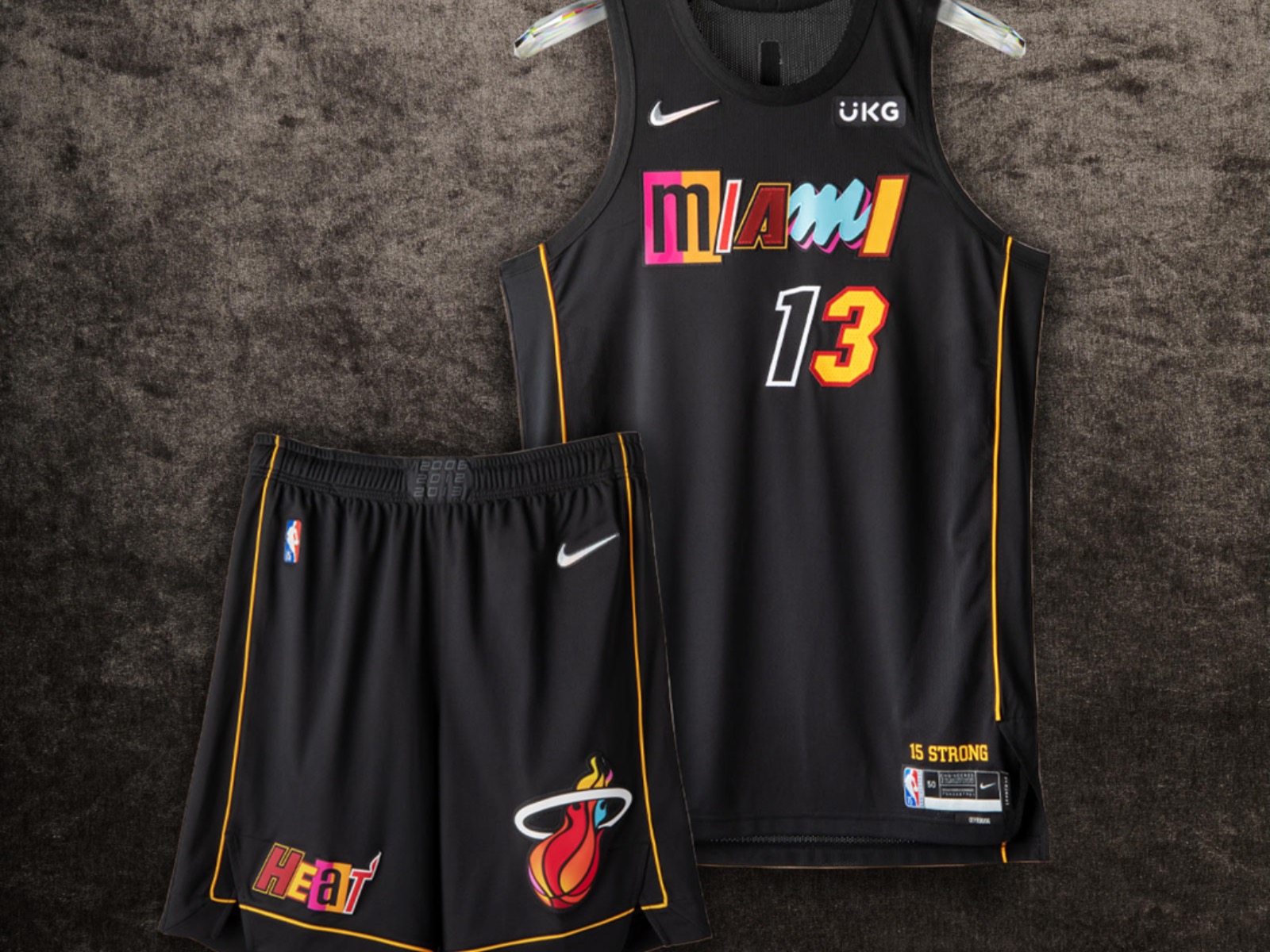 Fans will be able to see this new City Edition uniform in action on the court several times this season, starting on Wednesday, Nov. 17 at home against the Los Angeles Lakers. As for getting your hands on your own, the new jerseys and City Edition merch collection will go on sale at the Bucks pro shop beginning on Monday, Nov. 15 – just in time for holiday shopping. For updates – as well as the chance to win a City Edition jersey before they go on sale – sign up at the Bucks website.
And if you don't love this uniform, just remember: Winning makes everything look good, so here's to the Bucks making these new numbers look REAL good the rest of the season.
As much as it is a gigantic cliché to say that one has always had a passion for film, Matt Mueller has always had a passion for film. Whether it was bringing in the latest movie reviews for his first grade show-and-tell or writing film reviews for the St. Norbert College Times as a high school student, Matt is way too obsessed with movies for his own good.
When he's not writing about the latest blockbuster or talking much too glowingly about "Piranha 3D," Matt can probably be found watching literally any sport (minus cricket) or working at - get this - a local movie theater. Or watching a movie. Yeah, he's probably watching a movie.