If you cheated on attending Carrie Underwood's Milwaukee tour stop on her "Cry Pretty Tour 360," maybe next time you'll think first, because the country superstar brought one of the biggest productions Fiserv Forum has seen since its ribbon cutting almost a year ago.
From her opening performances of "Southbound" and "Cowboy Casanova" (which is NOT about Burlington native and literal Cowboy Tony Romo, who dated Underwood in 2007) to her encore performances to end the night, Carrie Underwood again proved to us why she is the current queen of country music in more ways than one.
Here are our nine reasons why you shouldn't have missed Carrie Underwood's show at Fiserv Forum.
1. 360 degrees of perfection
With several thousand screaming fans in attendance, Carrie Underwood's tour accomplished the impossible by making every seat in the packed arena a good one with her giant 360 degree stage, which spanned across the entire floor level. Shaped like an eye split with a lengthy catwalk, with two VIP pits in the center and a general admission crowd surrounding the border of the stage, the stage also had several hydraulic platforms which raised the Oklahoma native to the rafters.
The production didn't stop there either as pyrotechnics and giant drapes projected eye-catching visuals, complementing the giant stage throughout several performances. No matter where you enjoyed the concert from, you were likely up close and personal to Carrie Underwood at some point in her nearly two-hour set.
2. She performed her new number one album
Thursday's show was the first opportunity that Underwood's Milwaukee fans had to enjoy live performances from her newest studio album, "Cry Pretty." The number one album that gives the tour its name, is co-produced by Underwood herself and shines when heard live. The country superstar performed the majority of her 12-track album including its current singles "Southbound," "Cry Pretty" and "Love Wins," giving fans who attended her 2016 show at the BMO Harris Bradley Center a big reason to return for her next visit.
3. Her voice is one of the most powerful in music today
Before making waves on country radio with her number one records, America fell in love with Underwood on the fourth season of "American Idol" in 2005. Standing out throughout every round of the competition, it was Underwood's powerful voice that played a huge role in her initial success. Lucky for Underwood and her fans, her big voice has stayed with her throughout the years. The "Cowboy Casanova" artist still remains as one of the most powerful singers in country music and in music today as a whole, and Thursday's performance was proof that Underwood's voice is all her and no autotune.
4. A portion of ticket proceeds went to a great cause
If you purchased a ticket to Thursday's performance, or any date of the "Cry Pretty Tour 360," $1 from your purchase went to a great cause. For every ticket sold, Underwood donates $1 to Danita's Children, a charity which provides support to struggling children in Haiti, giving fans a more humble incentive to come out and see the singer perform.
5. Girl power
Girl power was on full display from start to finish on Thursday night. The tour's all-girl lineup consisted of opening performances by the groups Runaway June and Maddie & Tay.
The former, which consists of Naomi Cooke, Hannah Mulholland and Jennifer Wayne, kicked off the night with tracks from their upcoming debut album, "Blue Roses." Next up, Maddie & Tae performed a 10-song set which consisted of tracks from their debut to their 2019 EP, "One Heart to Another," including "Die From a Broken Heart", "Friends Don't" and more.
6. Paying homage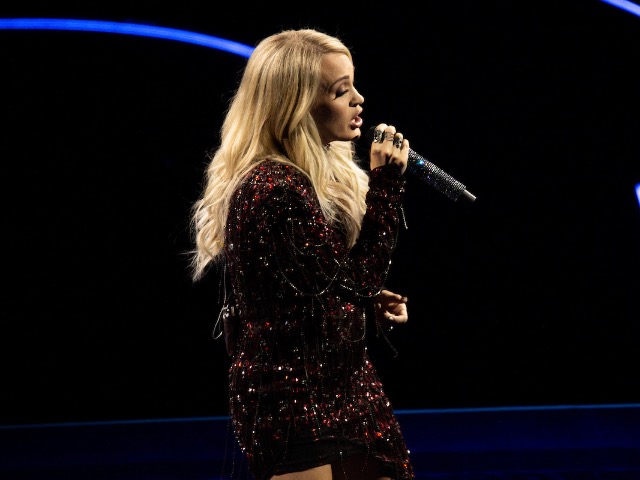 Sticking with the girl power theme of the night, Underwood invited her opening acts back onto the stage to sing a tribute to some of the great female country singers before them. Performing a melody of songs from names like Trisha Yearwood, Dolly Parton, Patsy Cline, Martina McBride, Faith Hill and Shania Twain (not a white trash karaoke version though), the tribute melody was a major standout from the performance.
7. She showed love to her 14 years of hits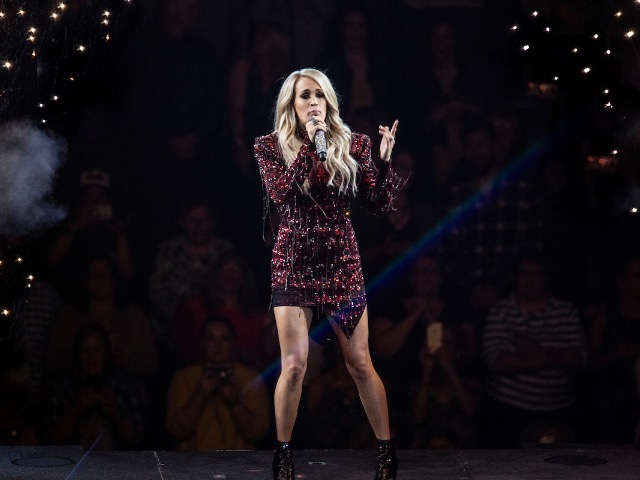 While much of her setlist was dedicated to her newest album, Underwood still found time to perform some of her biggest hits from the last decade and a half. With memorable performances of hits like "Jesus, Take the Wheel," "Before He Cheats," "Cowboy Casanova," "Blown Away" and more, even the most casual Carrie Underwood fan was able to sing along throughout the night.
8. She can do it all
If showcasing her skills as a singer, songwriter and producer weren't enough, Underwood also showed off her talents on a number of instruments throughout her Milwaukee performance. Taking turns on the guitar, piano and bongos, the country star did it all, making her band especially nervous about their job security. Is there nothing Carrie Underwood can't do?
9. "Before He Cheats"
Before she returned to the stage for an encore performance of "Cry Pretty" and "Love Wins," two singles from her recent LP, Underwood closed out her main set with a showstopping performance of her mega single "Before He Cheats." Allowing the audience to take the lead for much of the chorus, the track made for a perfect ending as the tour's production exhausted the rest of its pyrotechnics for the song before Underwood descended into the massive stage while saying goodbye to the Milwaukee crowd.