"Cash Mob MKE" is a weekly event – dare we call it a movement – that encourages folks to order from the same place on the same day and/or evening. The goal is to provide the restaurant with a stellar, sellout night, and in return, we get a delicious meal made with local love.
This week marks the 4th Cash Mob MKE and, so far, the results have been phenomenal. So let's do this again!
Cash Mob MKE takes place at Daddy's Soul Food & Grille, 754 N. 27th St., on Tuesday, Feb. 2 from 11 a.m. to 7 p.m.
Bennie Smith opened his soul food buffet and restaurant in 2014 in the SOHI neighborhood. His inspiration came from two places: his desire to have a home for his already-established catering business and to celebrate fatherhood.
In January 2014, Smith's father was diagnosed with cancer, and he passed away that spring. Opening the restaurant was a dream shared by father and son.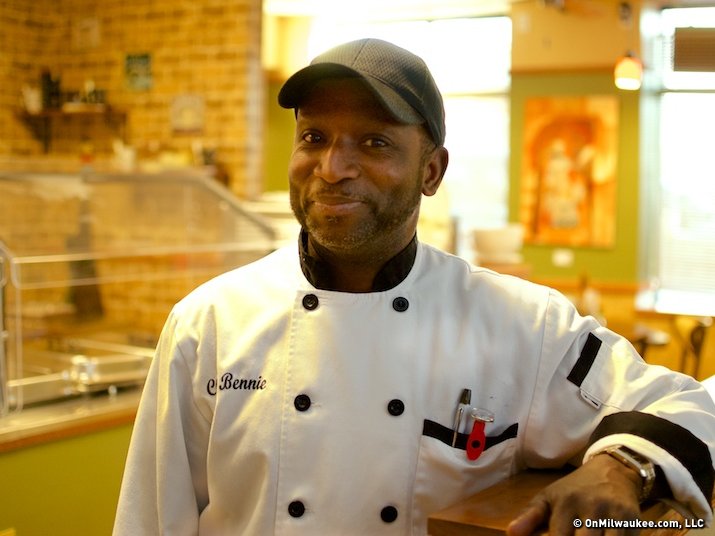 For the past seven years, Daddy's has provided Milwaukee with some of the tastiest soul food in town, including smothered pork chops, BBQ ribs, meatloaf, fried chicken, mac 'n' cheese, greens, cornbread and more. They also have a meatless menu.
Read what OnMilwaukee Food Writer Lori Fredrich recommends from Daddy's here.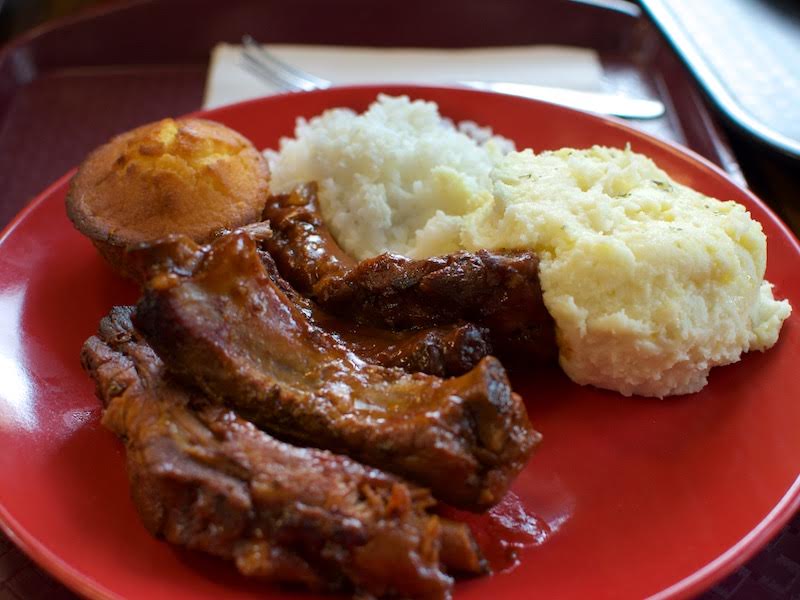 Let's (cash) mob 'em, Milwaukee!
Details of Daddy's #cashmobmke at-a-glance:
Tuesday, Feb. 2 anytime between 11 a.m. to 7 p.m.
Walk-in preferred. If you are in the delivery area, order through Eat Street delivery service.
Cash or cards are accepted.
Want to find out where we are mobbing with love before everybody else? Join us in our text group where we will give you an extra day to plan! Post your food photos to social media with the hashtag #cashmobmke and OnMilwaukee will occasionally draw random winners for fun prizes. Stay informed about Daddy's via their Facebook page.
Molly Snyder grew up on Milwaukee's East Side and today, she lives in the Walker's Point neighborhood with her partner and two sons.
As a full time senior writer, editorial manager and self-described experience junkie, Molly has written thousands of articles about Milwaukee (and a few about New Orleans, Detroit, Indianapolis, Boston and various vacation spots in Wisconsin) that range in subject from where to get the best cup of coffee to an in-depth profile on the survivors of the iconic Norman apartment building that burned down in the '90s.
She also once got a colonic just to report on it, but that's enough on that.
Always told she had a "radio voice," Molly found herself as a regular contributor on FM102, 97WMYX and 1130WISN with her childhood radio favorite, Gene Mueller.
Molly's poetry, essays and articles appeared in many publications including USA Today, The Writer, The Sun Magazine and more. She has a collection of poetry, "Topless," and is slowly writing a memoir.
In 2009, Molly won a Milwaukee Press Club Award. She served as the Narrator / writer-in-residence at the Pfister Hotel from 2013-2014. She is also a story slam-winning storyteller who has performed with The Moth, Ex Fabula and Risk!
When she's not writing, interviewing or mom-ing, Molly teaches tarot card classes, gardens, sits in bars drinking Miller products and dreams of being in a punk band again.