"Cash Mob MKE" is a weekly event – dare we call it a movement – that encourages folks to order from the same place on the same day and/or evening. The goal is to provide the restaurant with a stellar, sellout night, and in return, we get a delicious meal made with local love.
The next Cash Mob MKE (#cashmobmke) will take place this Wednesday, Jan. 27 at Triciclo Peru, 3801 W. Vliet St.
Triciclo Peru, owned by Mario Diaz and Amy Darr, opened the doors to their first restaurant in December of 2019, which, as we all know, wasn't the most ideal timing. But delicious Peruvian dishes including empanadas, ceviche and Pervuvian chicken wings generated rave reviews of the new spot both online and word of mouth and the eatery has been able to hang on despite pandemic-related struggles. So ...
Let's (cash) mob 'em, Milwaukee!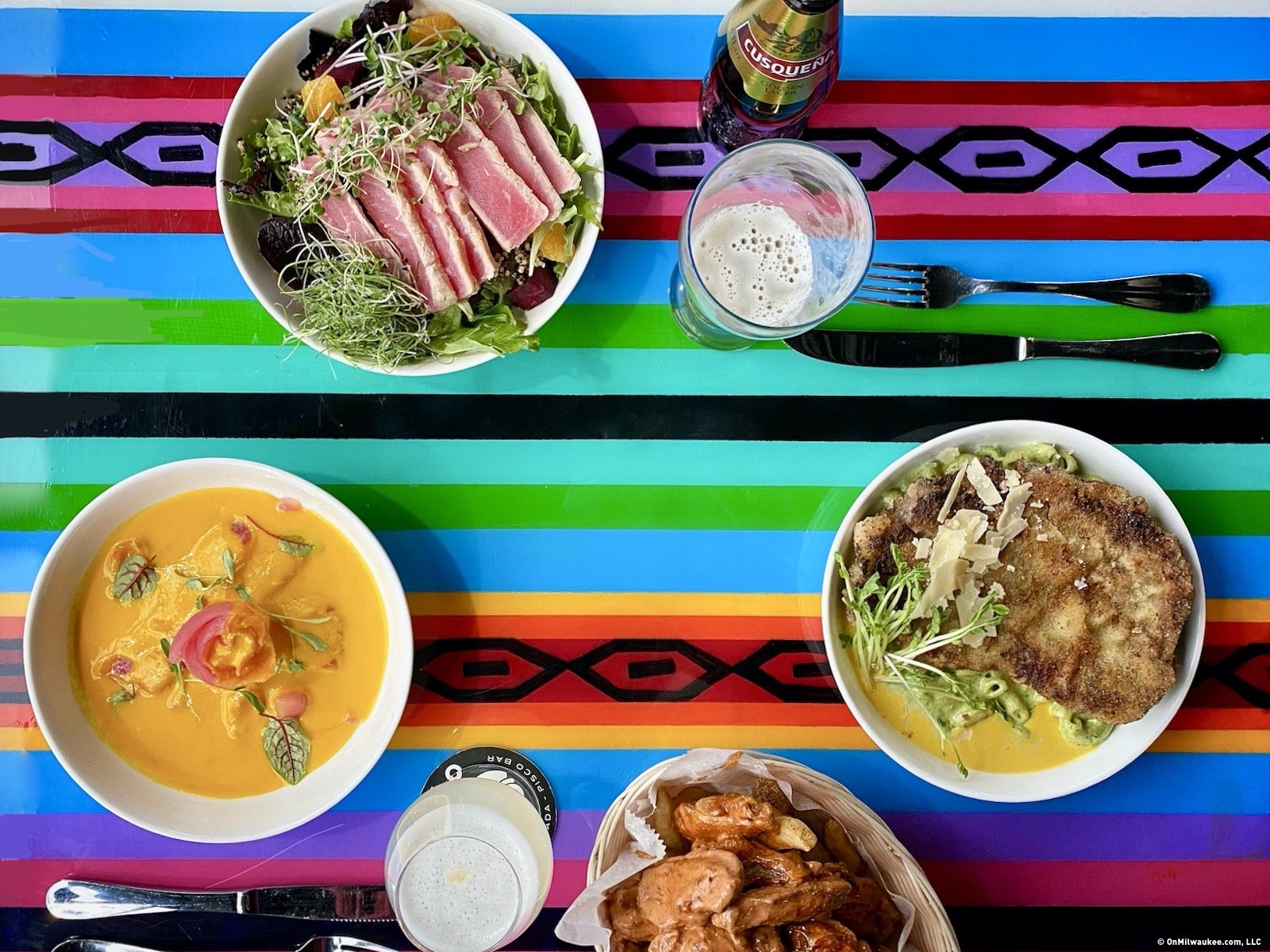 Triciclo Peru's hours are 3:30 to 10 p.m. Their full menu will be available during the cash mob. They do not take cash and ask people to order online via the website or call in their order at (414) 239-8388 and pay with a credit card upon arrival for pick up (pre-orders can be made by phone only). Limited dine-in is also available (by reservation only).
Want to find out where we are mobbing with love before everybody else? Join us in our text group where we will give you an extra day to plan! Post your food photos to social media with the hashtag #cashmobmke and OnMilwaukee will occasionally draw random winners for fun prizes. Stay informed about Triciclo Peru via their Facebook page.
Molly Snyder grew up on Milwaukee's East Side and today, she lives in the Walker's Point neighborhood with her partner and two sons.
As a full time senior writer, editorial manager and self-described experience junkie, Molly has written thousands of articles about Milwaukee (and a few about New Orleans, Detroit, Indianapolis, Boston and various vacation spots in Wisconsin) that range in subject from where to get the best cup of coffee to an in-depth profile on the survivors of the iconic Norman apartment building that burned down in the '90s.
She also once got a colonic just to report on it, but that's enough on that.
Always told she had a "radio voice," Molly found herself as a regular contributor on FM102, 97WMYX and 1130WISN with her childhood radio favorite, Gene Mueller.
Molly's poetry, essays and articles appeared in many publications including USA Today, The Writer, The Sun Magazine and more. She has a collection of poetry, "Topless," and is slowly writing a memoir.
In 2009, Molly won a Milwaukee Press Club Award. She served as the Narrator / writer-in-residence at the Pfister Hotel from 2013-2014. She is also a story slam-winning storyteller who has performed with The Moth, Ex Fabula and Risk!
When she's not writing, interviewing or mom-ing, Molly teaches tarot card classes, gardens, sits in bars drinking Miller products and dreams of being in a punk band again.