One of the oldest buildings in Cedarburg is celebrating an anniversary this year.
Built in 1864, the former Hilgen and Wittenberg Woolen Mill was shuttered in 1969 and stayed vacant until Jim Pape and Bill Welty bought it in 1972 and began restoration of the buildings.
Today, Cedar Creek Settlement, N70 W6340 Bridge Rd., is home to shops, restaurants and the Cedar Creek Winery, owned by Prairie du Sac-based Wollersheim Winery.
Pape's The Shops of Cedar Creek Settlement will celebrate the 50th anniversary of that rescue – and it was a rescue as you'll see – Oct. 21-23 with a special reception, live music, drawings, samples and more. You can find complete details here.
A little history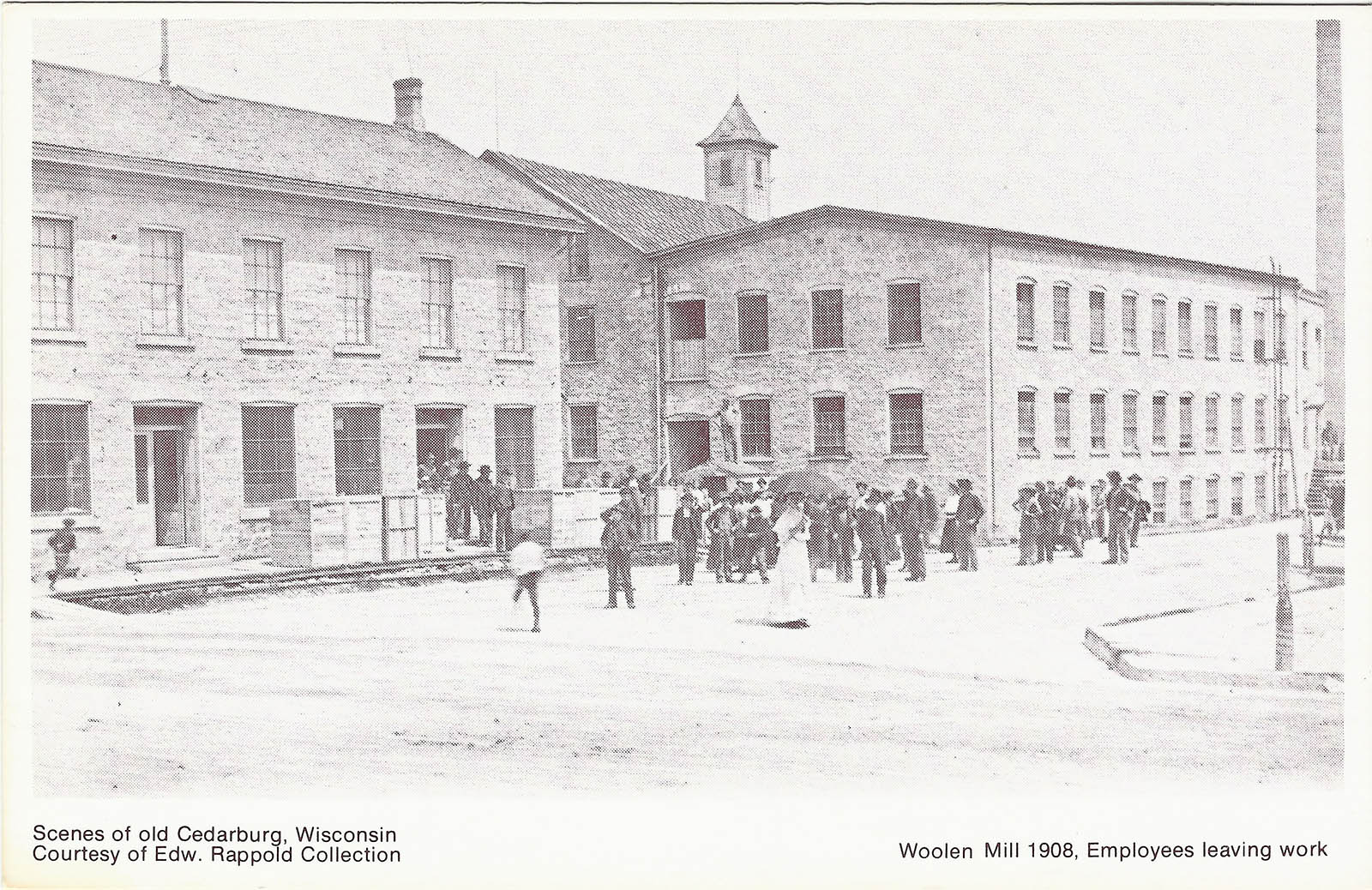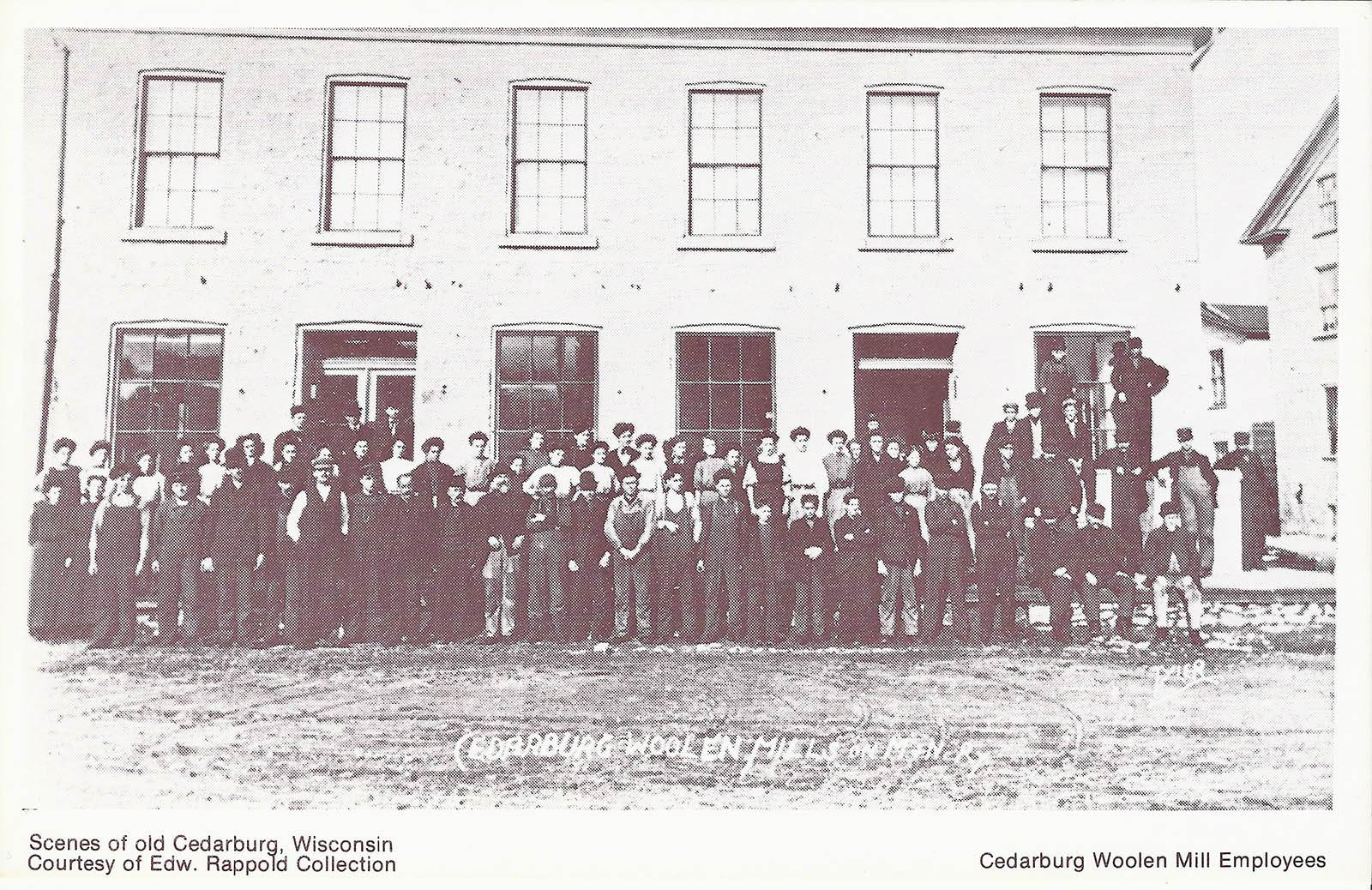 Early settler Frederick Hilgen built a grist mill William Schroeder, who hired architect Burchard Weber to create the Greek Revival structure in 1855. That building is now home to Rebellion Brewing.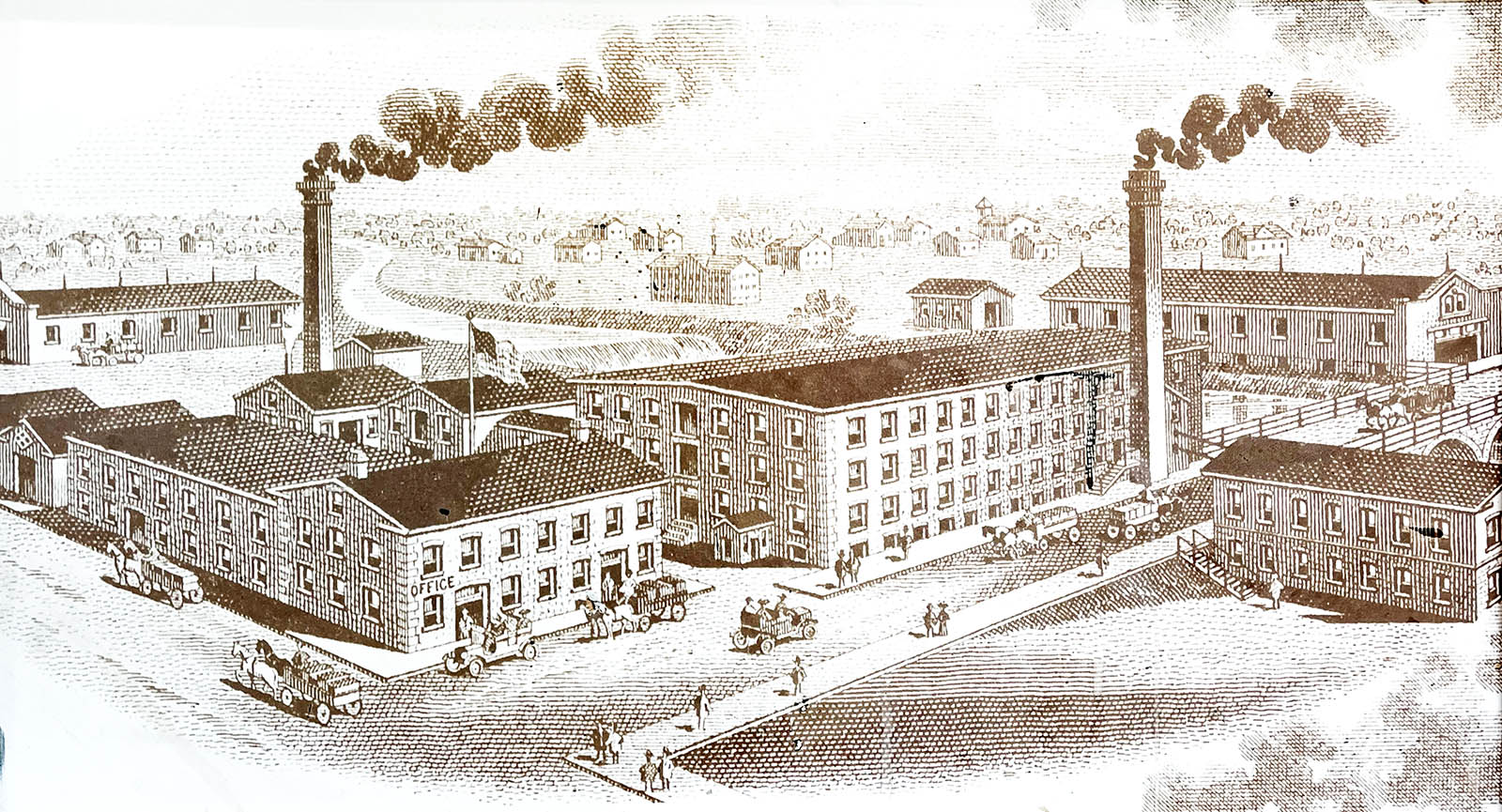 Hilgen and Schroeder dammed Cedar Creek and with Mother Nature's power were making 120 barrels of flour a day that was then sold in their store.
German immigrant Diedrich Wittenberg was born in Hanover in 1834 and arrived in Cedarburg 11 years later. When he was 21 he began working as a teamster at the Hilgen and Schroeder mill.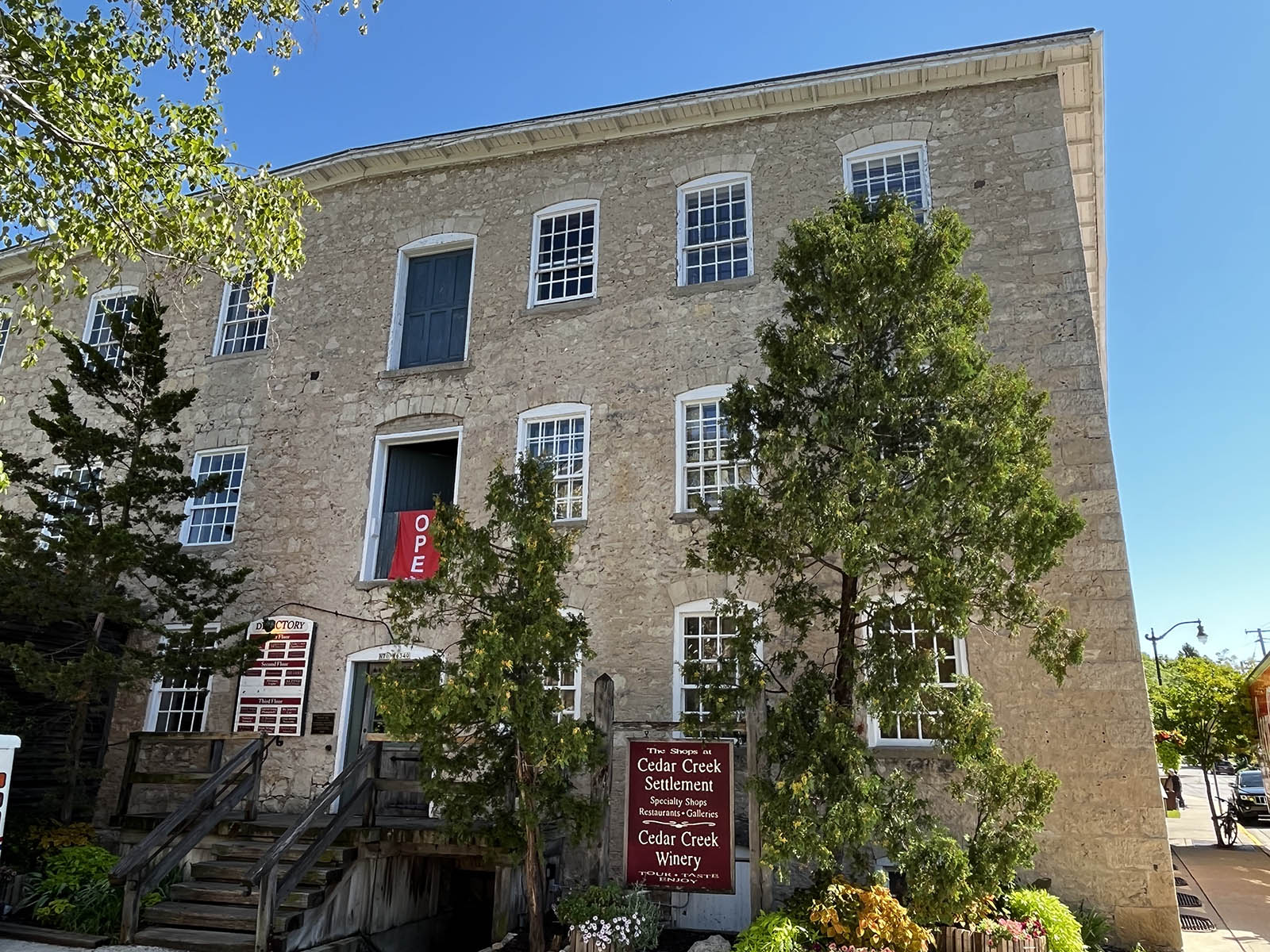 In 1865, Wittenberg partnered with Joseph Trottman to build a woolen mill a little further north of the grist mill along the west bank of the creek. Early on, however, Trottman sold his part of the business to Hilgen, who provided the $30,000 required to build the mill, which was run by a turbine in the basement that was itself fueled by water channeled from the creek through a millrace.
Over time 45 employees worked to produce yarn, blankets and garments like socks and flannels, generating annual revenue of around $100,000. The mill was reportedly the largest such facility west of Philadelphia in the 19th century.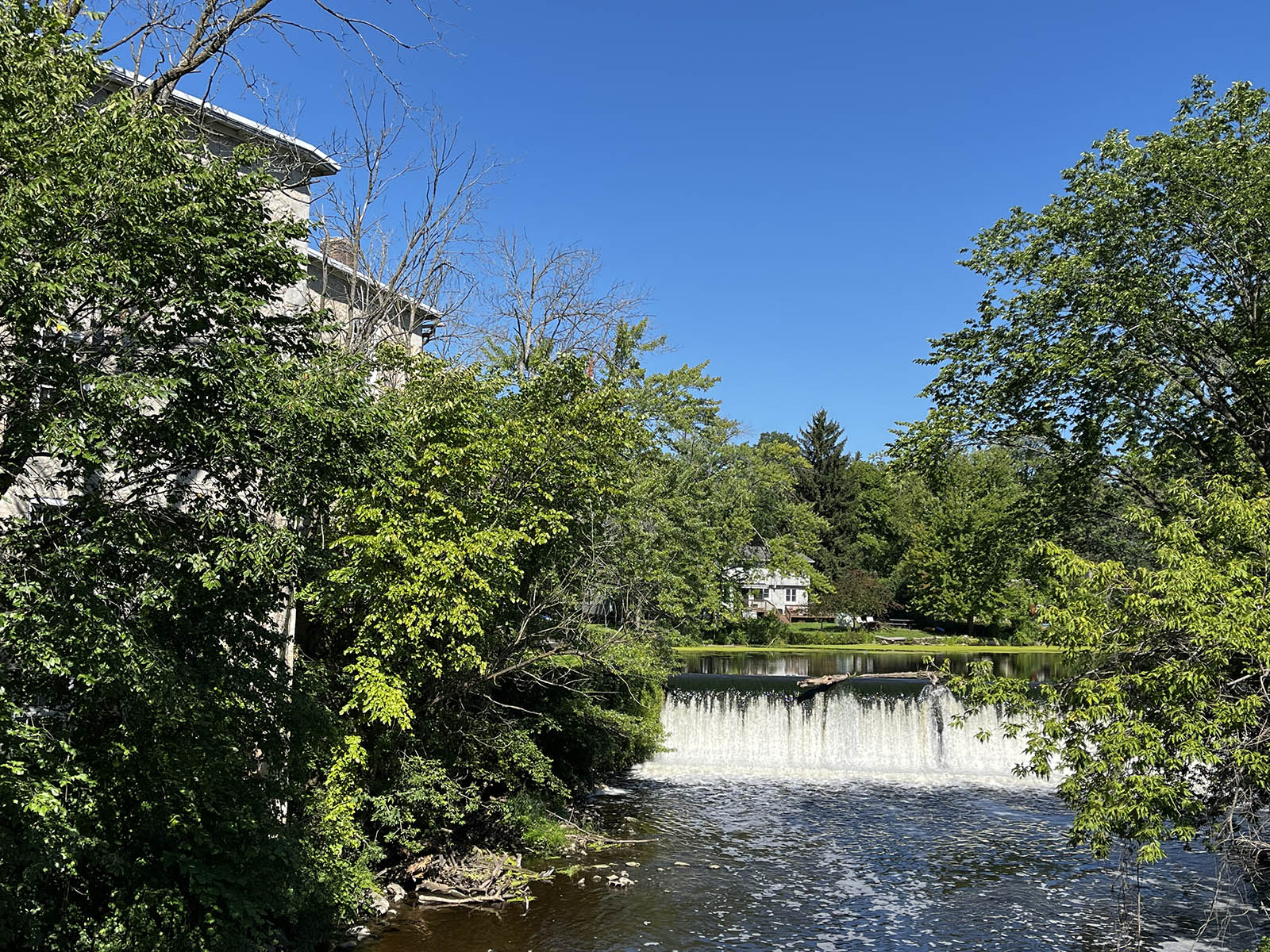 The original mill building got an addition to the south, in 1878 and then one to the north. A third floor was added in 1908.
Tthe office building at the corner of Washington Avenue and Bridge Street was also expanded, to the north. In 1896, a new boiler house was built at the north end of the site.
The following year, the mill became the first building in Cedarburg with electricity.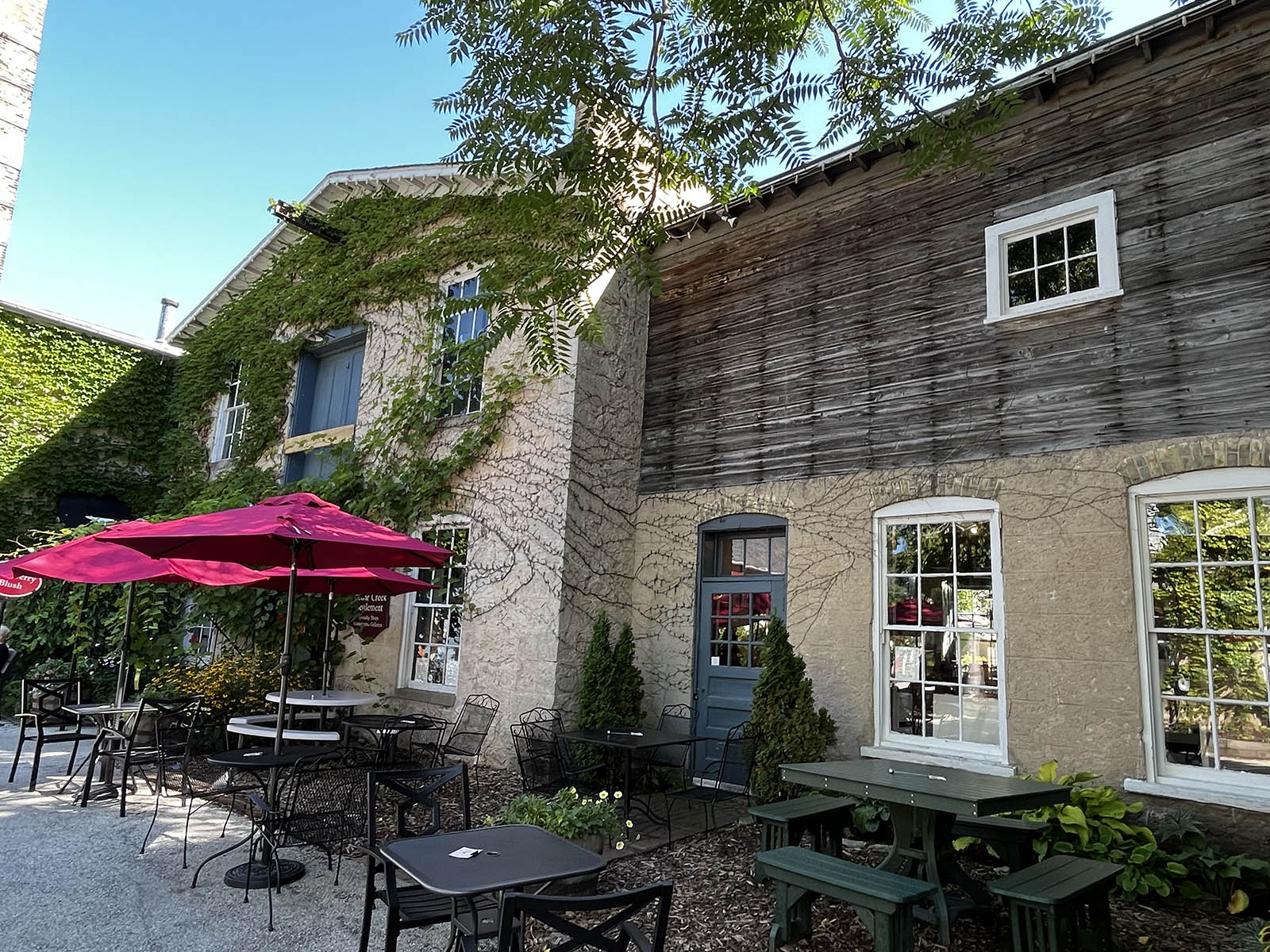 After making blankets for the military during World War II, the mill switched gears. It stopped weaving blankets and focused on specialty hand-weaving yarns, as well as caps and tassels.
In 1969, the mill – still operated by the Wittenberg family closed, and that's where Jim Pape comes in.
A Milwaukee winemaker
"I had a wine business in Milwaukee," says Pape, "and so that was the motivation to look at this building for use as a winery."
Pape became interested in making wine after visiting a winery in Door County, and he called his business Newberry Wine, named for the street on which Pape lived. The winery itself was located on Park and Bartlett on the site of the current Urban Ecology Center.
"There was a Pioneer Terminal warehouse, a big brick building there," he recalls, "and I rented the boiler room of that building for my first winery."
By winery, he means a relatively small room.
"I got my wine permit," Pape continues, "and started with experimenting in my basement in various batches, and that type of thing. I wanted to do a niche product, so I used cherries; cherry wine."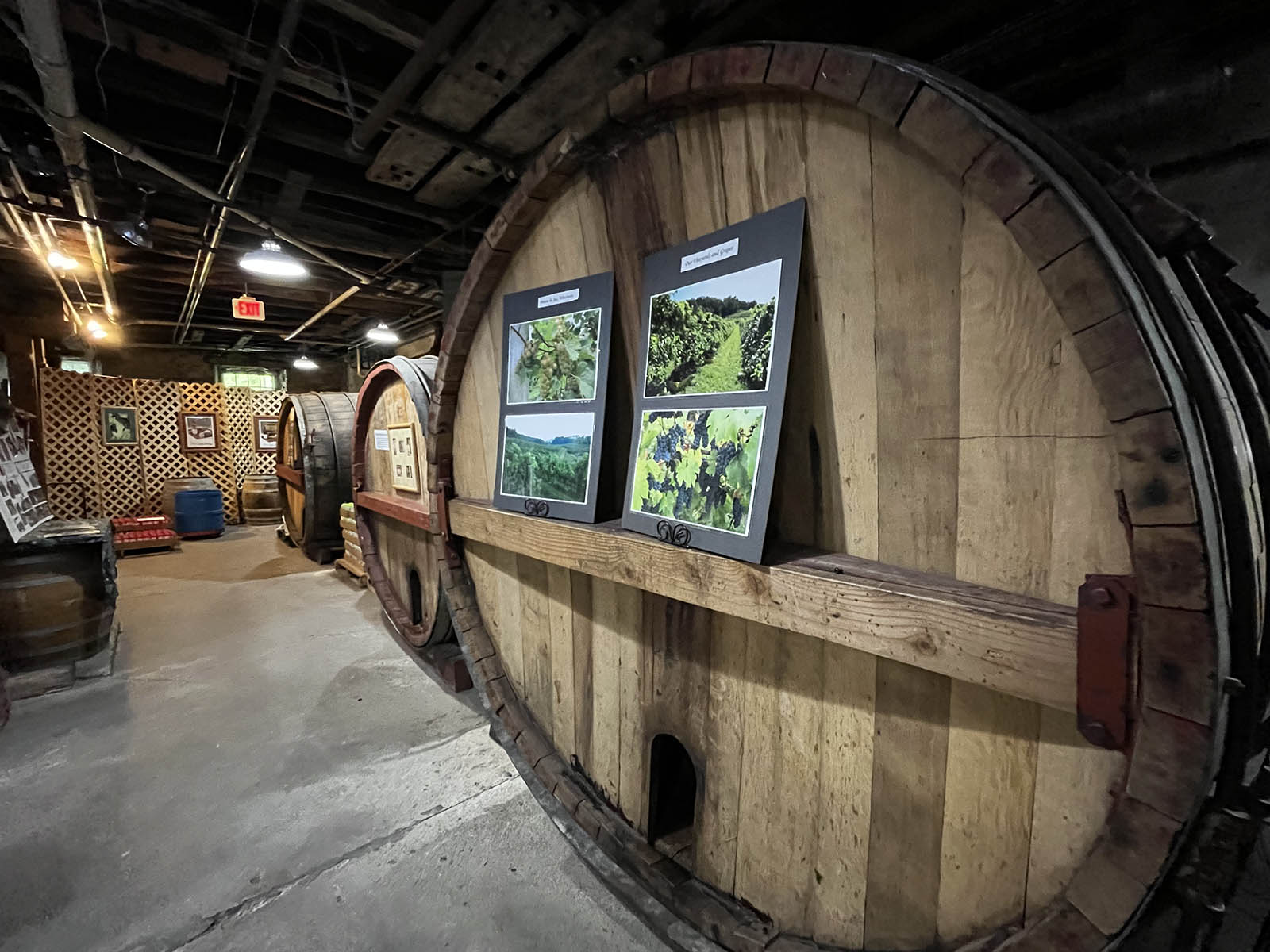 This was a real artisan business from the start. When bottle makers refused to sell him glass in the small quantities he requested, he did what, well, almost no one else would do.
"I decided to make my own bottles, and so we made bottles in my attic and my basement," Pape says. "We made the molds, and cast them in the attic. Then we packaged them ourselves. We had made a couple hundred gallons."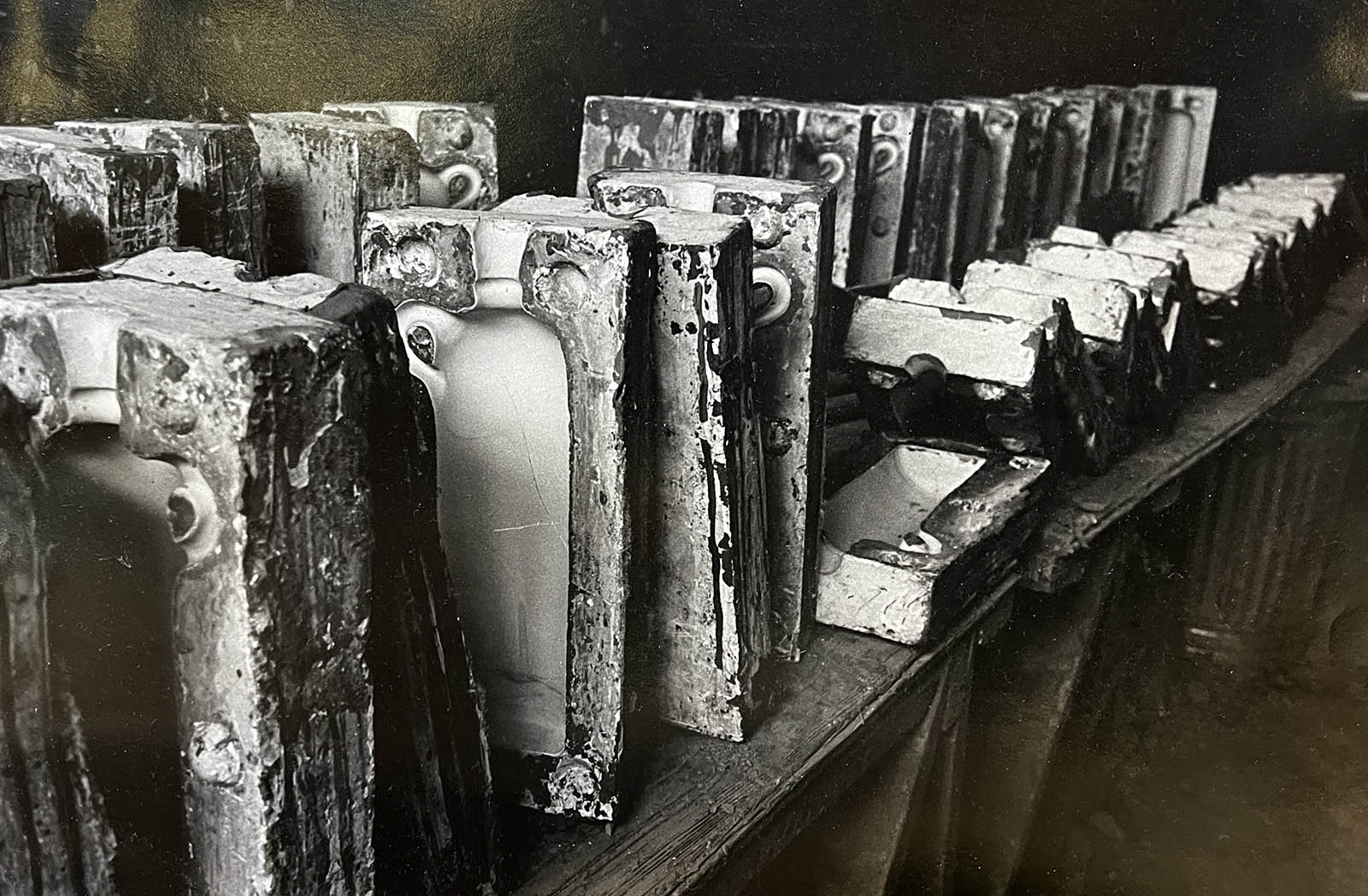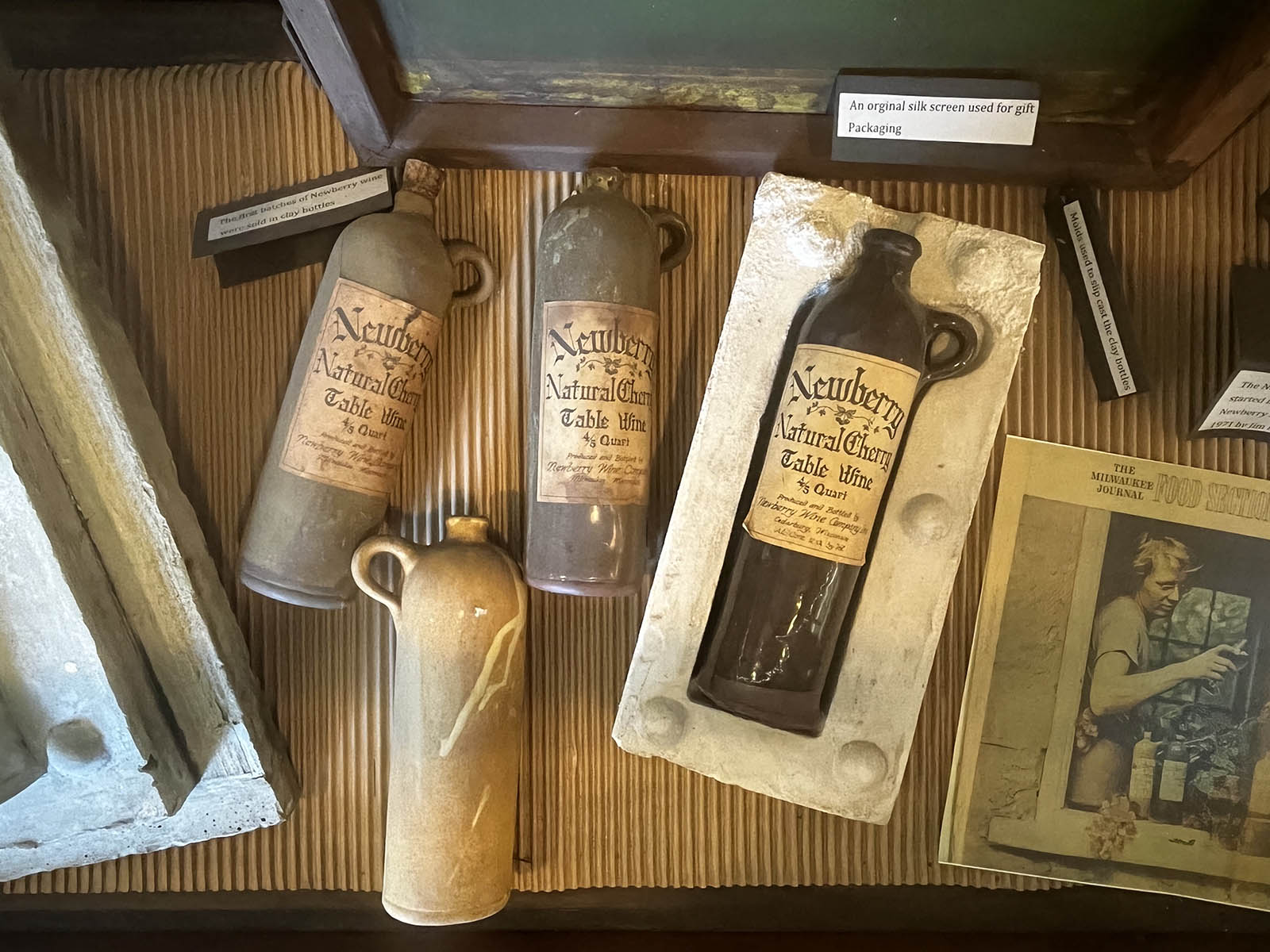 Pape began self distributing his wines to East Side liquor stores like Kensington Liquor and then UWM began expanding its Union on Kenwood Boulevard.
"They dumped all the dirt right next to where we were (in Riverside Park)," Pape recalls. "It was about 45 feet of dirt, and every time it rained, it would wash into the building, and it was unsanitary, and it was a mess, and so we had to get out of there. The health department was starting to get on our case and stuff like that. So we started looking."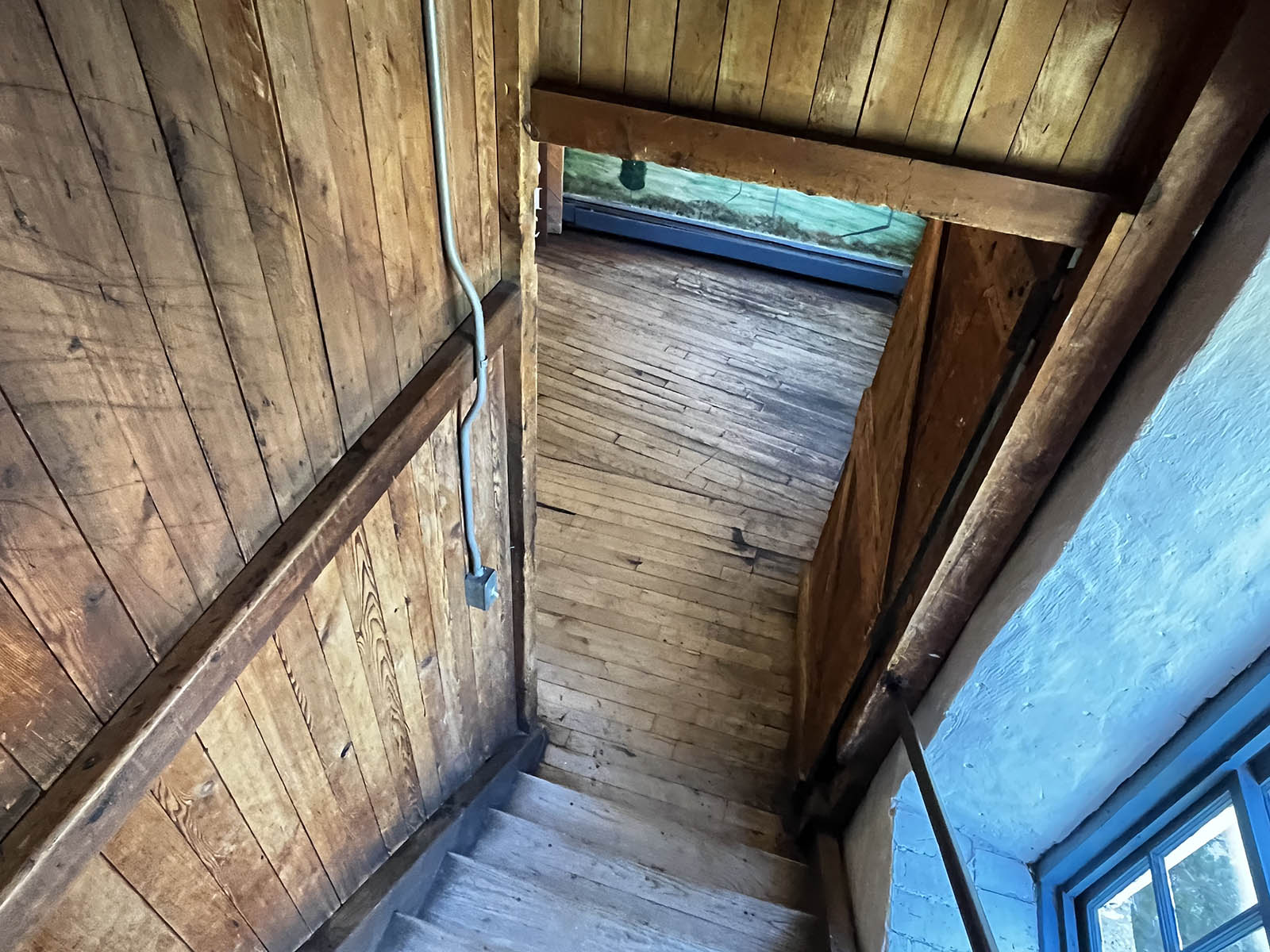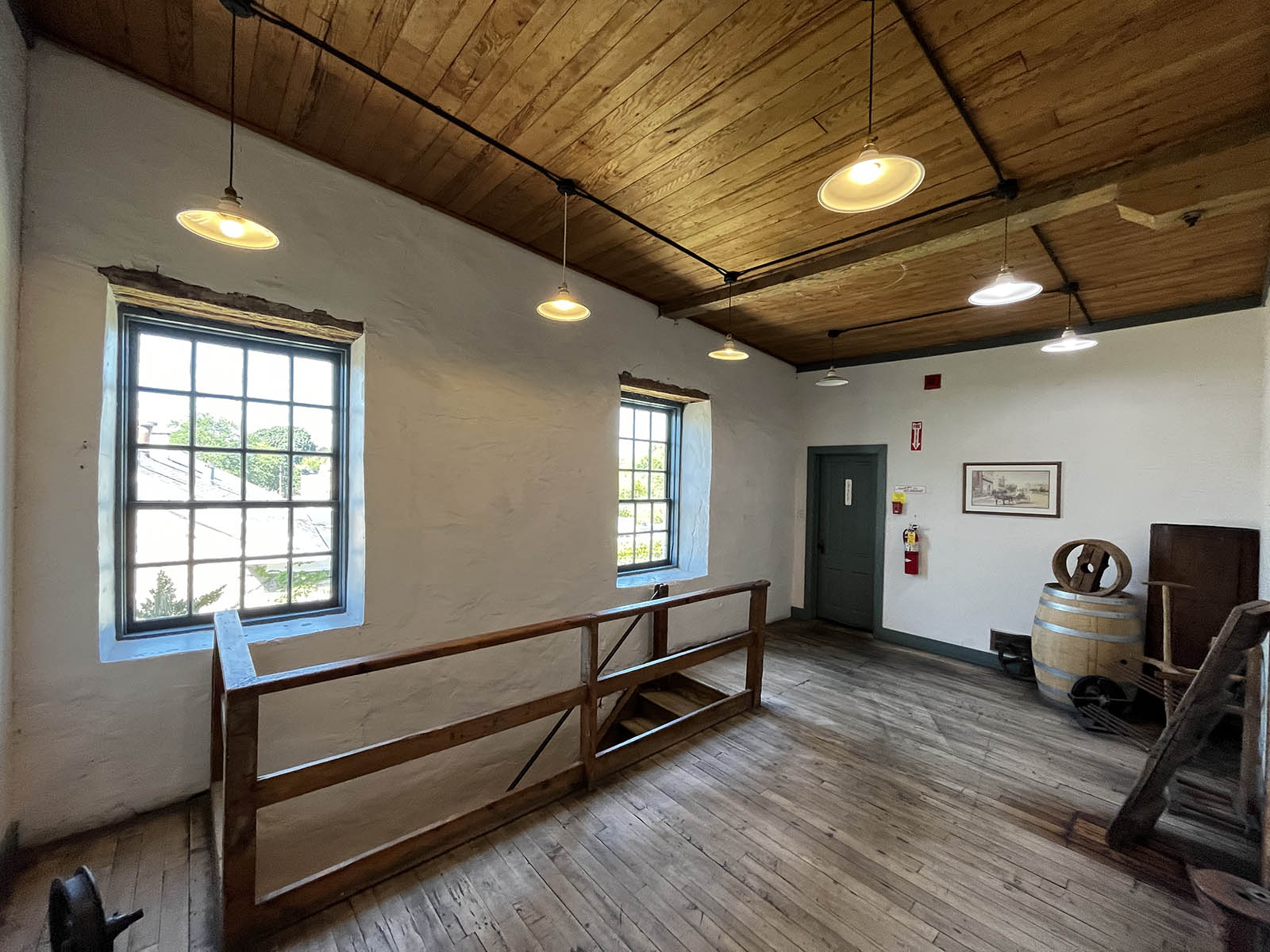 Pape looked all over the East Side, all over town and even up toward Plymouth, Wis.
"This (mill) building went for sale in 1969, when mill really closed all operations," he says. "In the summer and fall of '71 we had to move. We had to get out of there, so I started negotiations. This complex was for sale for $110,000."
There had been other interest in the site, and most of those plans – one of which would've put a gas station and convenience store on the site actually had an accepted offer – called for razing the mill buildings.
And then, Mayor Steve Fischer stepped in.
"He was a preservationist mayor," says Pape. "He got his council on his side on those kind of issues, and then when this came up for sale, he was also very adamant of trying to save the building.
"The mayor stopped the demolition permit that they had, even though he didn't have the right to do it. He stopped the demolition, and asked the Wittenbergs to give him six months to find somebody to buy the building."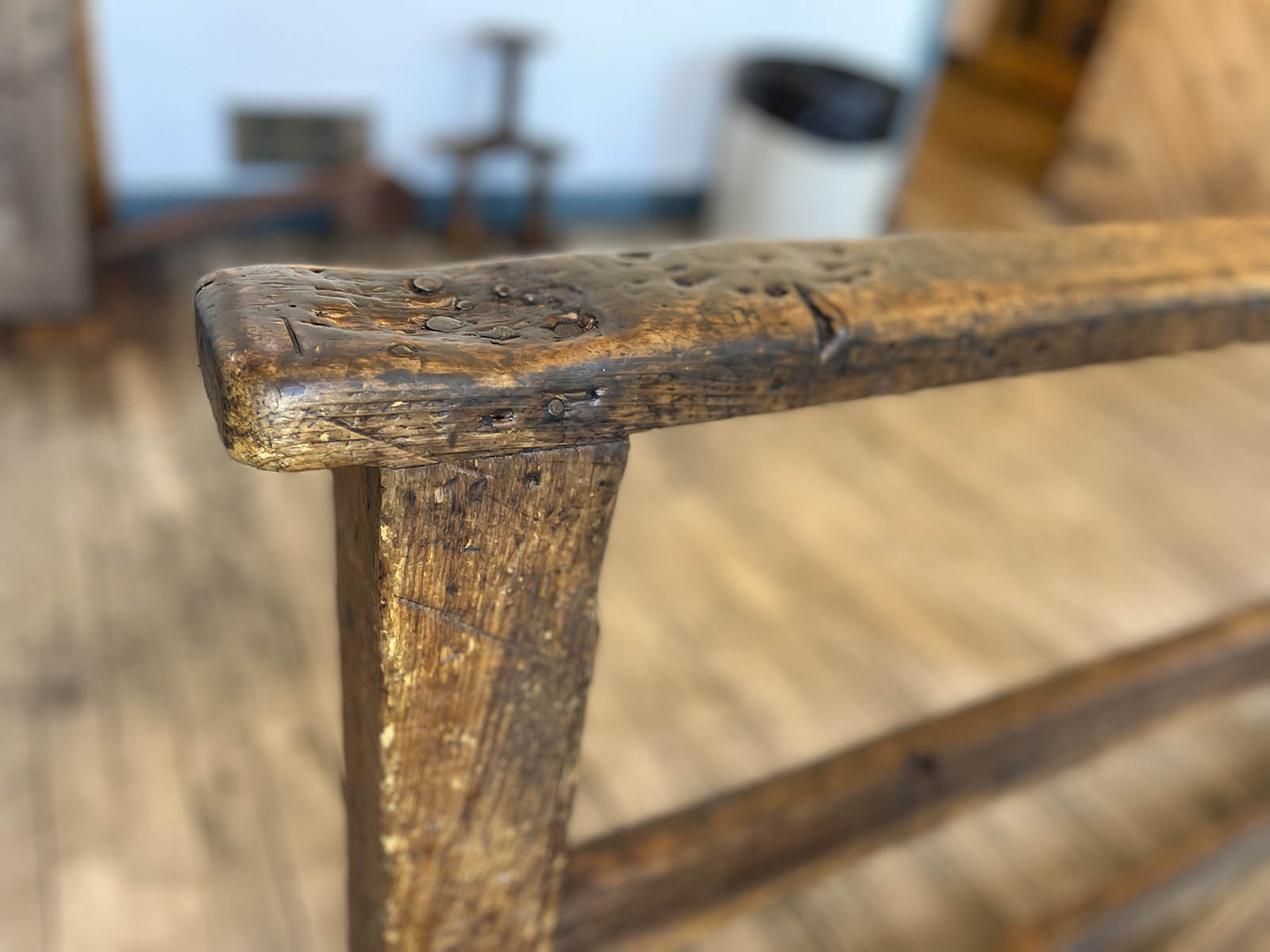 By this time Pape lost hope in the building and planned to rent space in a former brewery building directly across the river, owned by artist Paul Yank. But Fischer had his eye on Pape as a potential mill buyer and wasn't going to let him get away.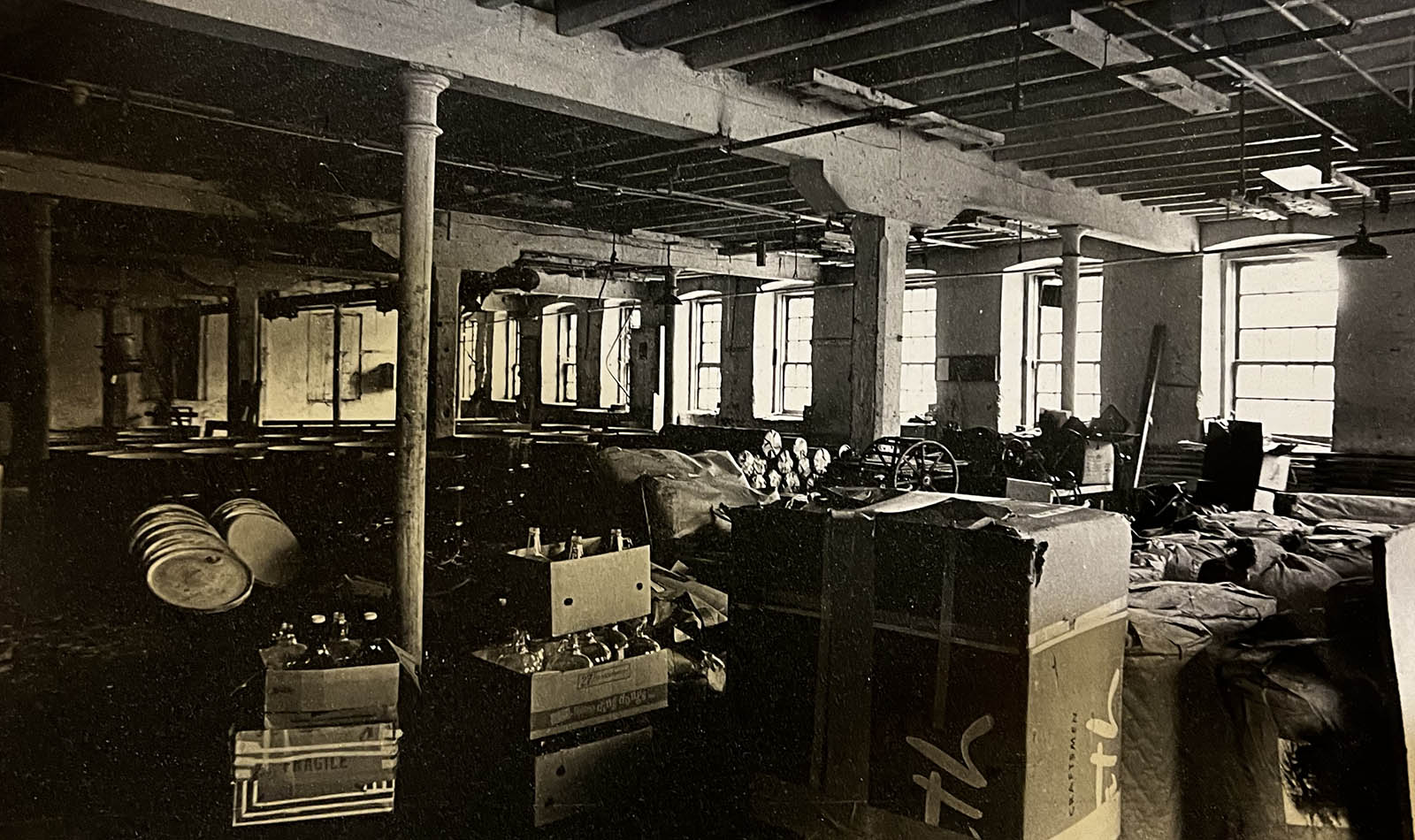 "I was going to rent from him for a year, and I was going to make bottles over there, and he set up a rack to dump the molds, and it was all kind of semi-automated type stuff," Pape recalls, "and when Steve Fischer heard that I was going to rent and not look at this building, he called up Paul Yank, they were friends, and told Paul Yank he can't rent to me.
"Steve Fischer played hardball like that, because he wanted to push me back into this building and negotiating, and I didn't know there was this six-month deadline."
Fischer put Pape together with Welty and they split the property and each paid half of the $55,000 purchase price, with Welty getting the former office building on the corner and Pape getting the former mill.
Building a winery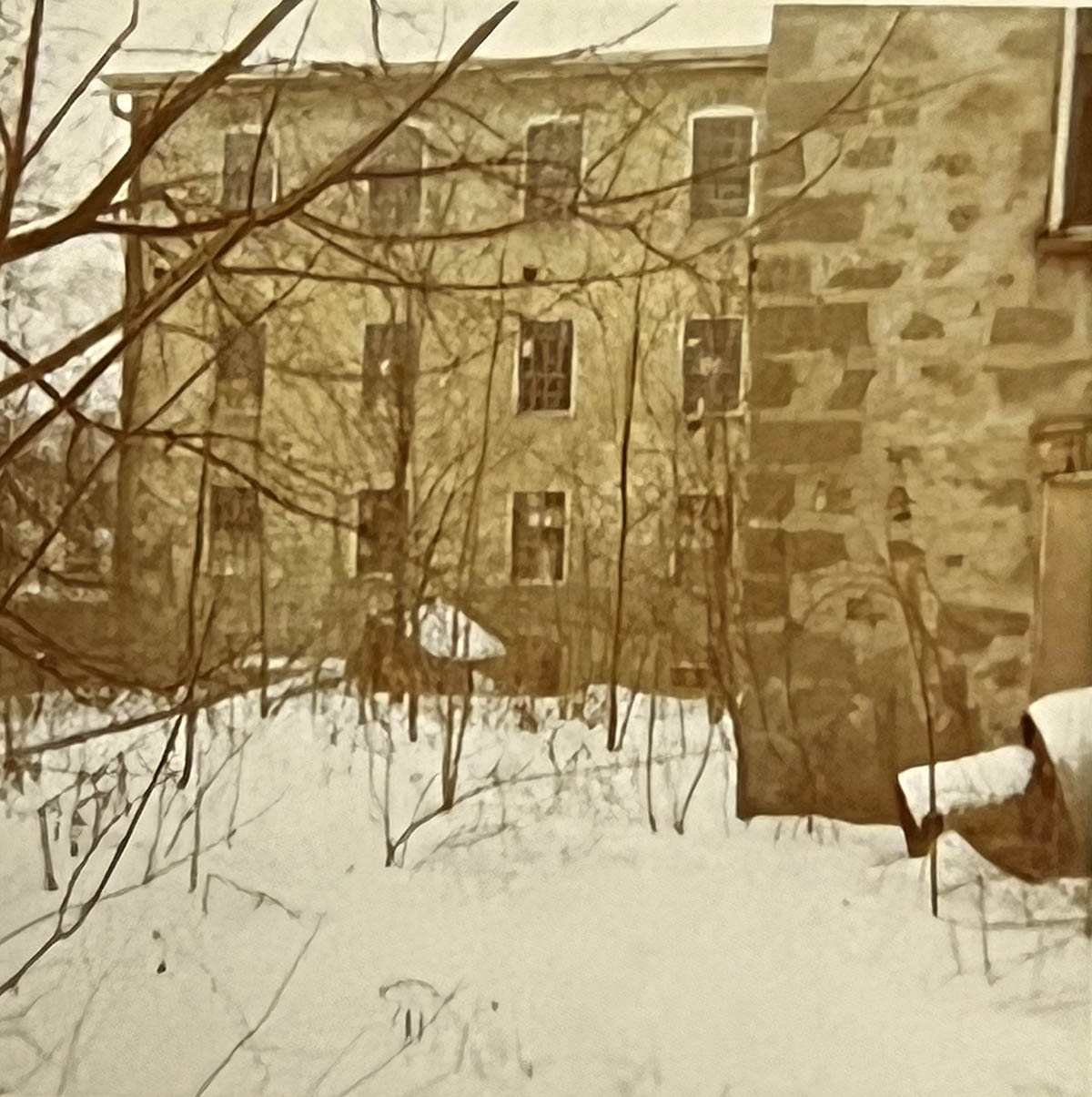 "The process of establishing a winery and getting a wine permit is you have to establish premises, and then in other words, I had to have Carl Wittenberg let me in the building to measure the building and secure the building," Pape recalls. "The doors and the windows had to be secured. That was in December of '71."
Once the sale was complete, Pape moved Newberry Wine into the basement and created a shop and tasting room upstairs, where it remains today.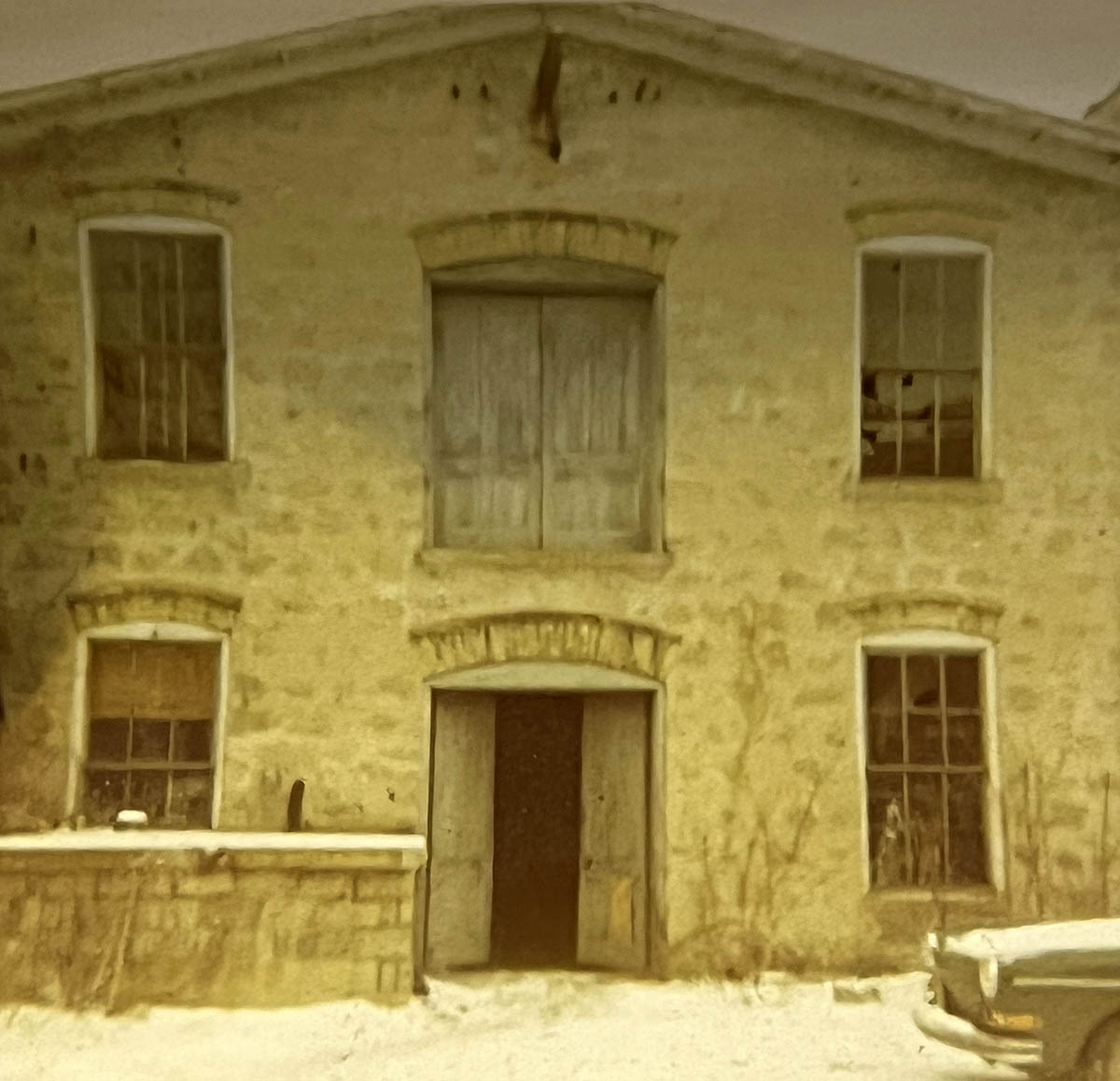 At the time he had a partner in Newberry named Peter Williams.
To help spread the word about the winery, he launched festivals like the Wine and Harvest Festival, which started in 1973 and continues to this day.
He then subdivided the south section of the building into shops and began renting spaces to create income. Later he did the same on the second (1973) and third (1978) floors, all the while using the income to fund repairs like a new roof and maintenance.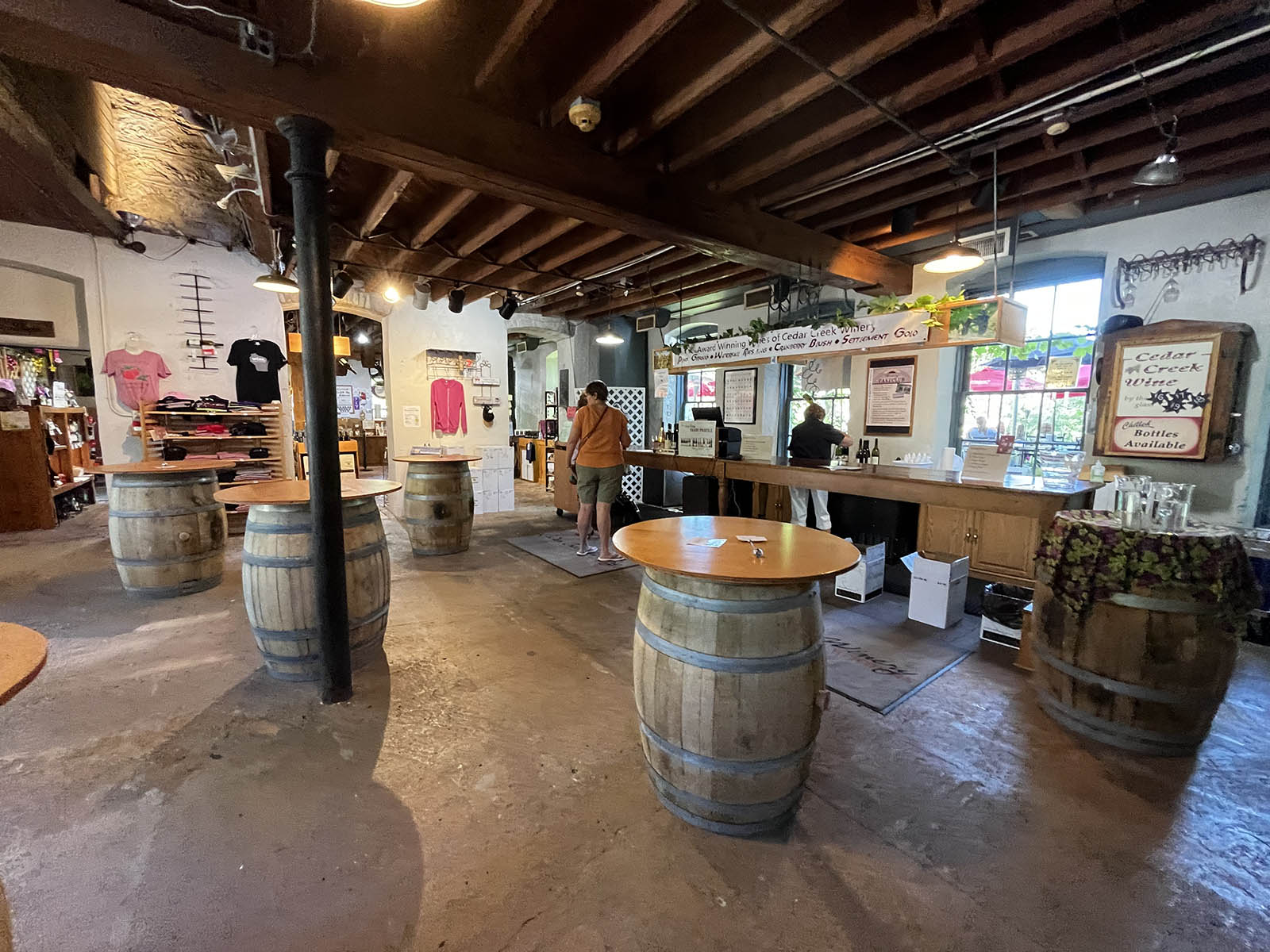 "The boiler was dead, and it was a huge system, and so we had a lot of pipes to tear out here," Pape recalls. "So we were doing manual labor and also making wine, and what I did when I first got here is we built a room downstairs, and put a heater in it so we could ferment wine.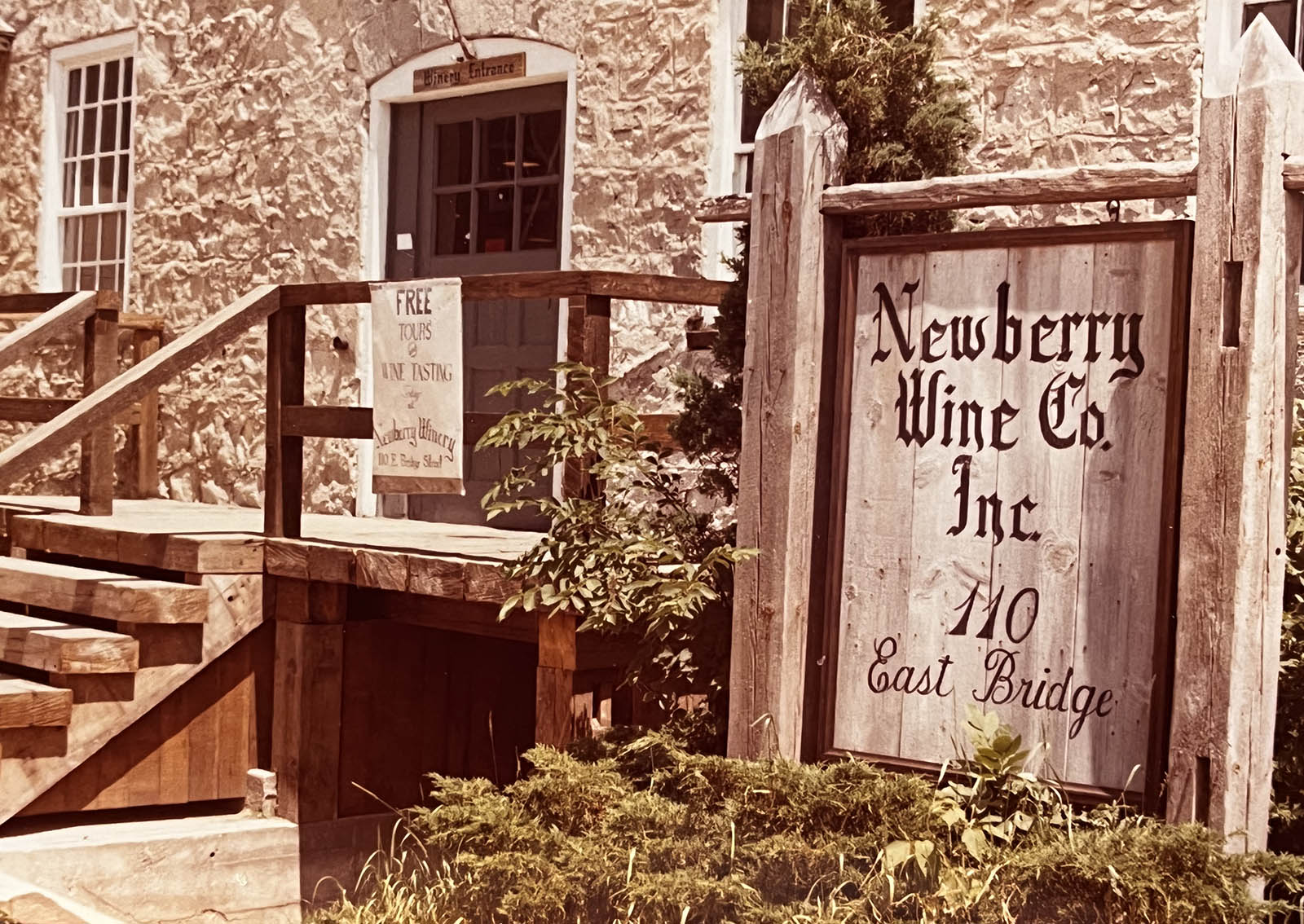 "In the boiler room, we gutted the boiler out of there, used the bricks for the floor in the wine shop and then it became a blacksmith shop. This (building) was all just vacant. I had to borrow the money to do the improvements. From '78, it's basically as we see it now."
In 1978, Pape started the Cream and Crepe Cafe, which he sold to an employee in 1992, two years after he sold the wine business to Bob Wollersheim.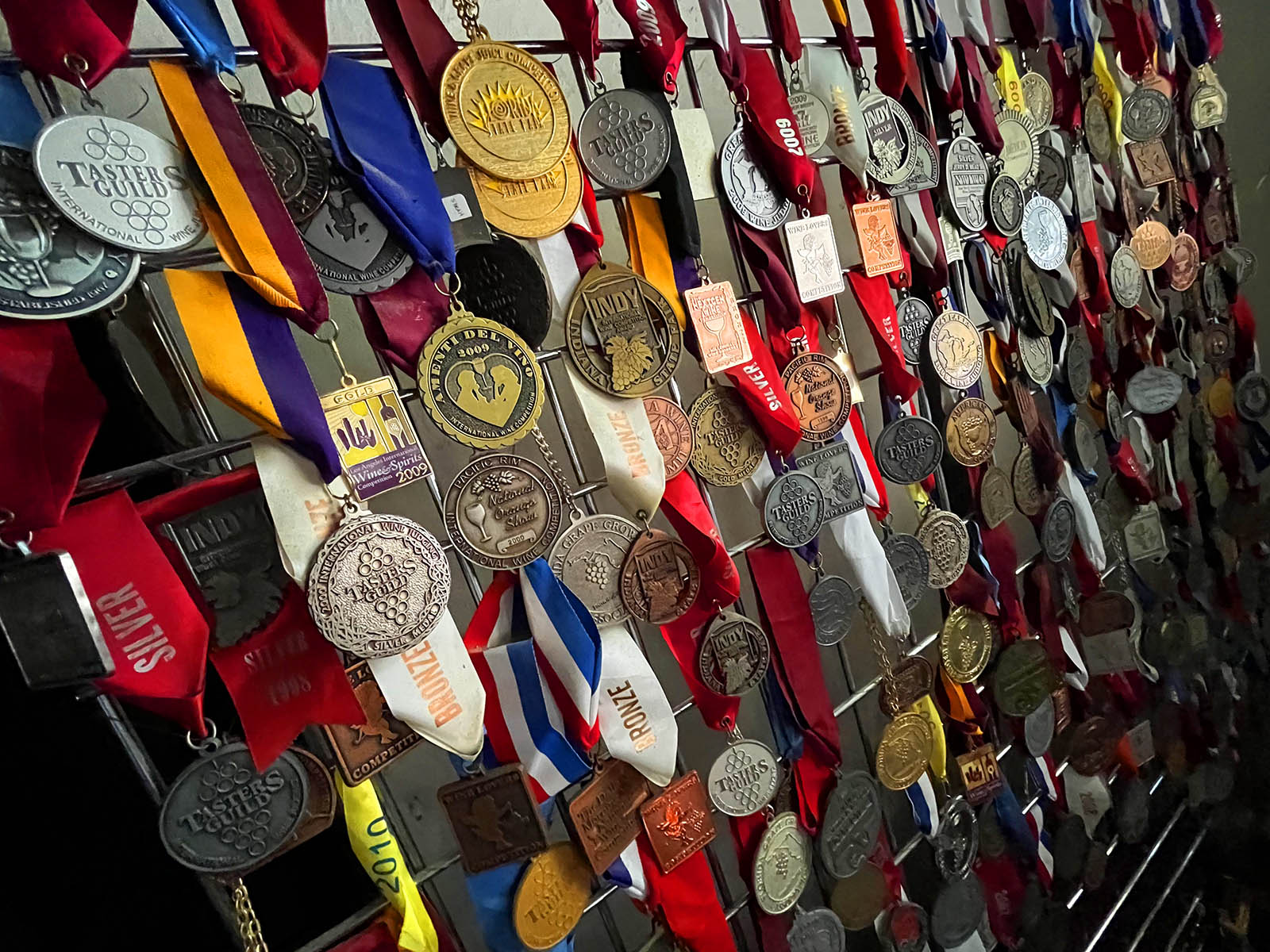 "I was always feeding the wine business, always breaking even; make $10,000, lose $10,000," says Pape, who bought the old Washington House Inn down the street in 1983 and put a lot of work and money into that project, too,
"Then I was my own tenant, but when I sold the business to him, he became the tenant, and it freed me up from all the expense of all that. And it still serves its purpose, because the winery attracts tourists, and so the purpose of the building still is intact."
The buildings
The mill buildings – as well as Welty's corner office building – are beautiful, built of the familiar Cedarburg limestone quarried just a few miles up the road and with incredible, hand-hewn tamarack trees as joists. These can be seen throughout the building.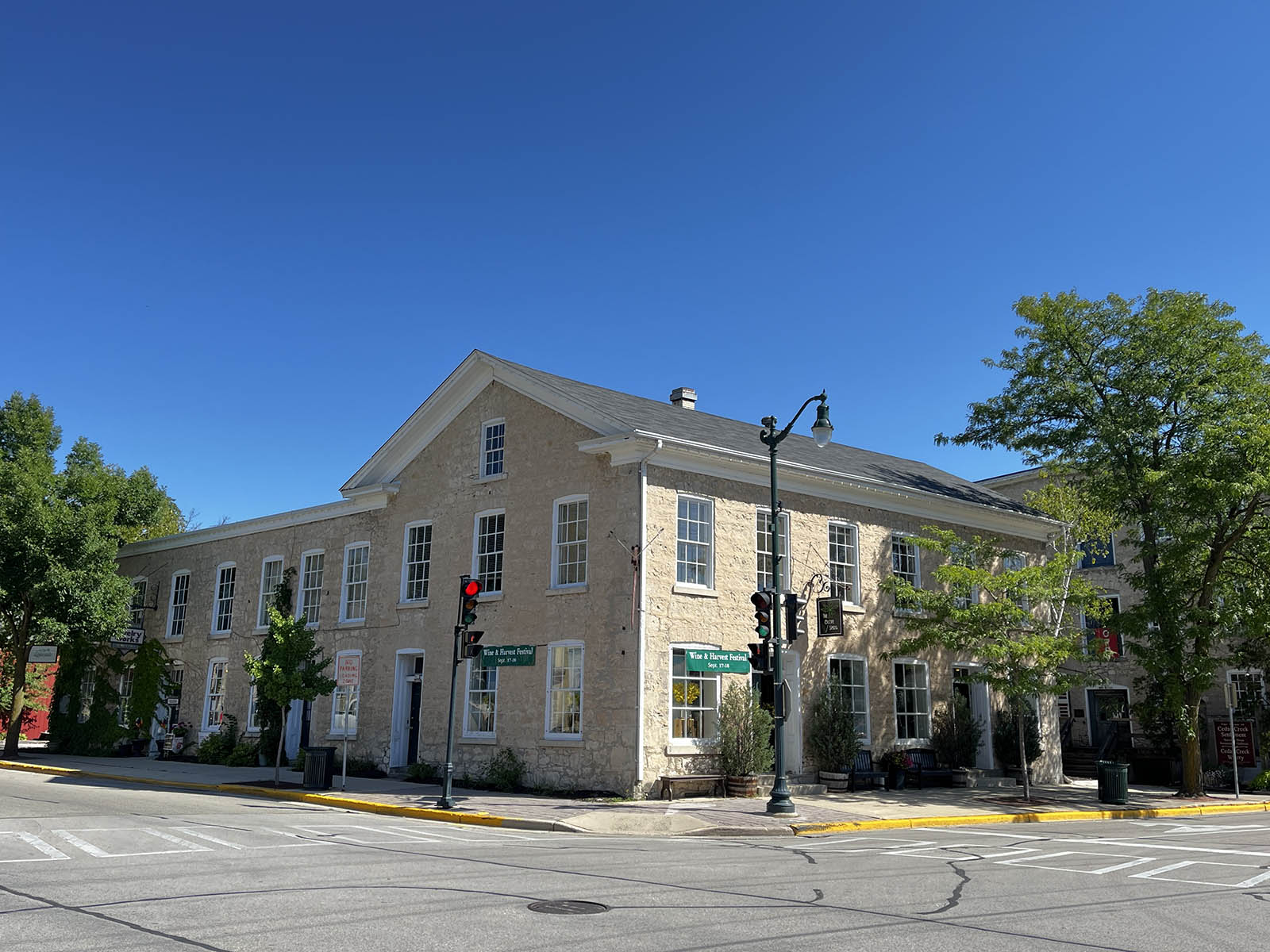 The original hardwood floors creak comfortingly beneath your feet and the railings and newel posts at the staircases are softened by more than 150 years of hands. Interior lintels and other woodwork has the unmistakable touch of age and in some cases vintage graffiti carving.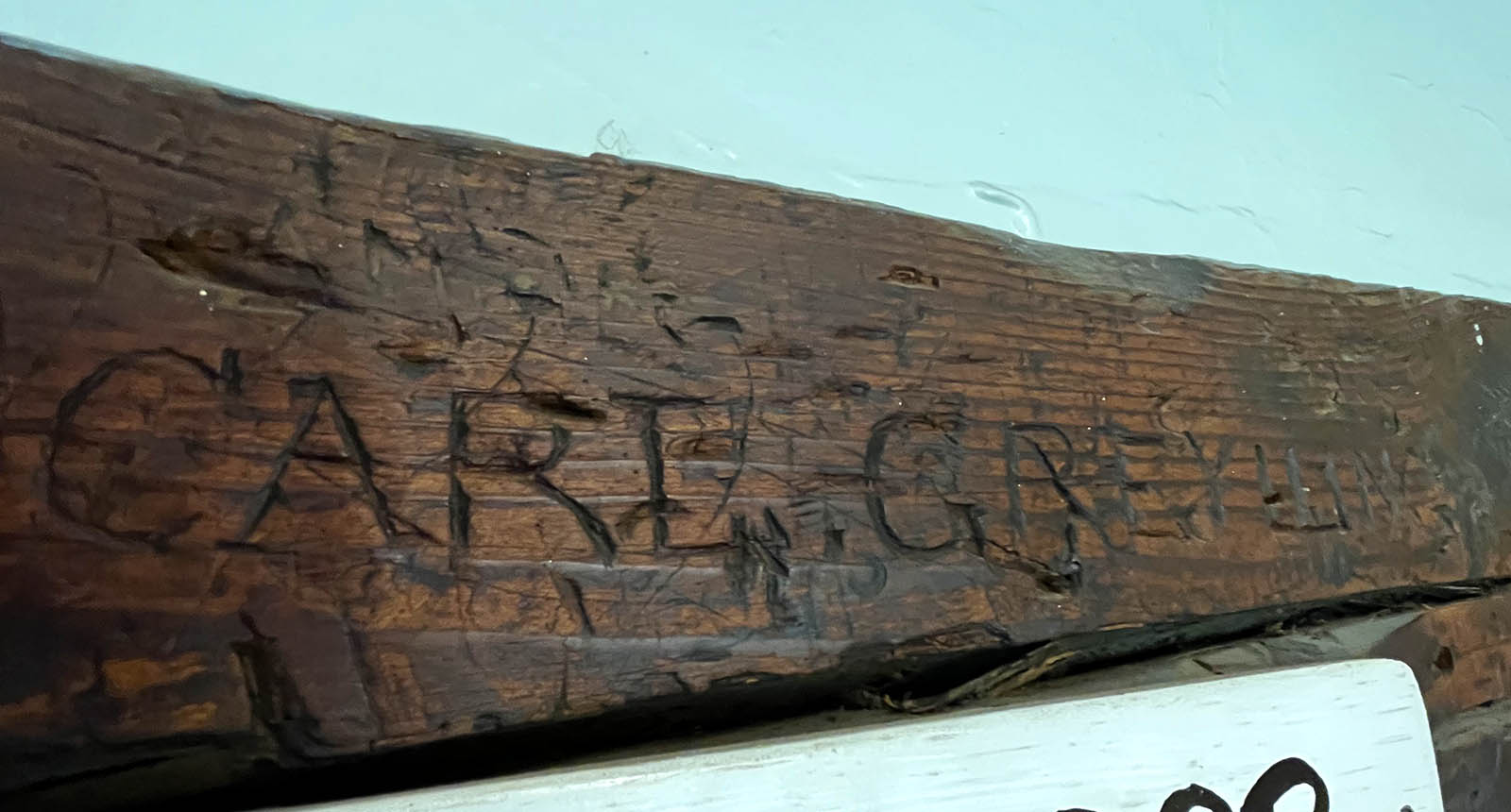 But, beware, not everything is always as it seems. Some staircases had to be closed or opened, some details replaced when walls were opened or closed and because Pape is so good as restoration, the "new" pieces all came from within the complex or from other sites of similar age.
On the third floor, Pape tells me that he hired a dedicated high school student to reglaze the hundreds of panes in the original windows. In the basment, which has a functioning winery that is used occasionally (the rest is made in Prairie du Sac), he shows me where the mill race was. He points out where the turbine was and says that he'd hoped to continue to use it to generate water-powered electricity but its axle had been damaged.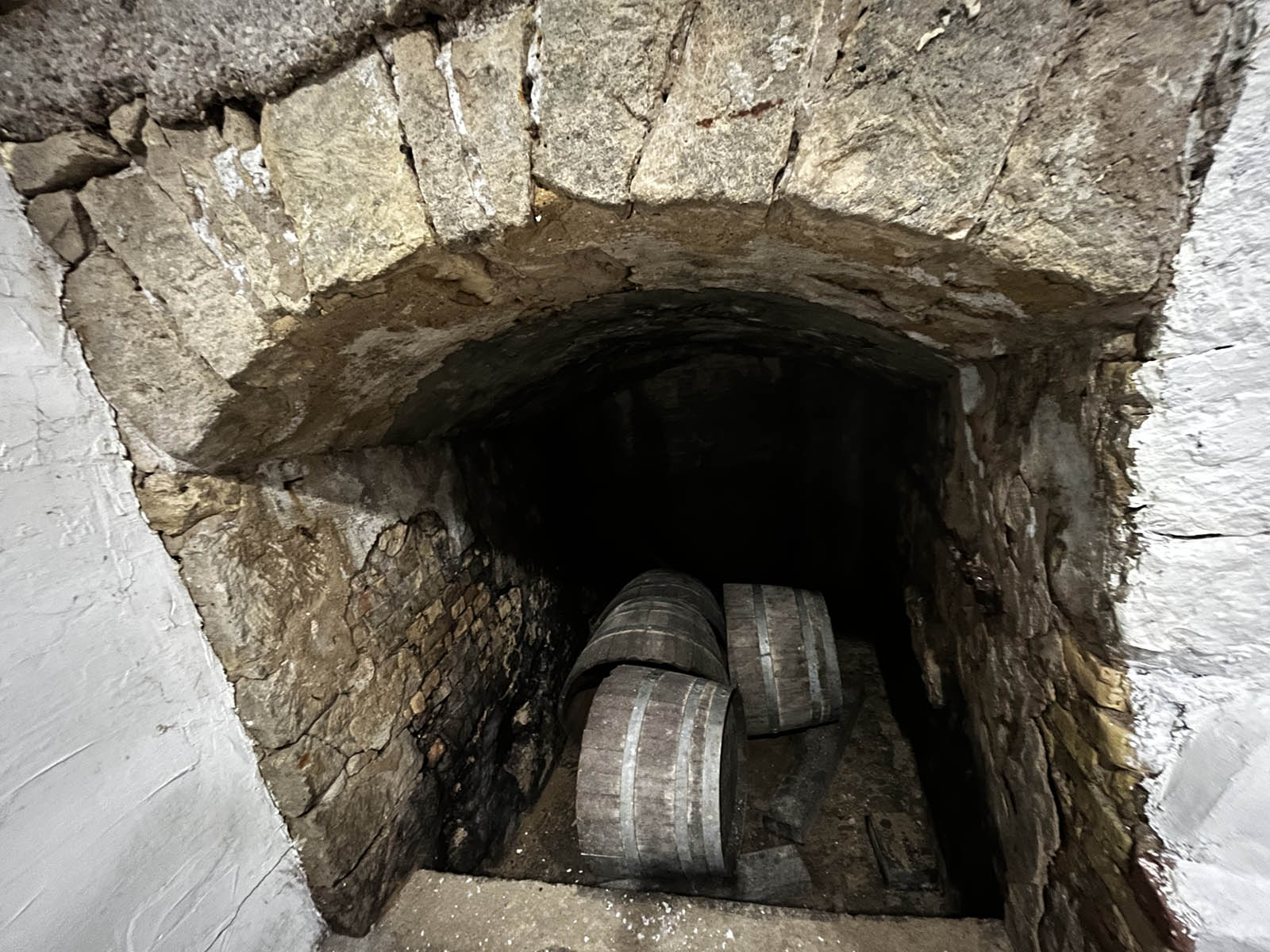 We peer at the opening of the tunnel that used to run under Bridge Street to the dye house, but was cemented shut when the road was repaved a few years ago.
Throughout the building there are photographs, signs and other artifacts from the history of the mill and of Newberry Wine, including some of the first bottles Pape made himself at home.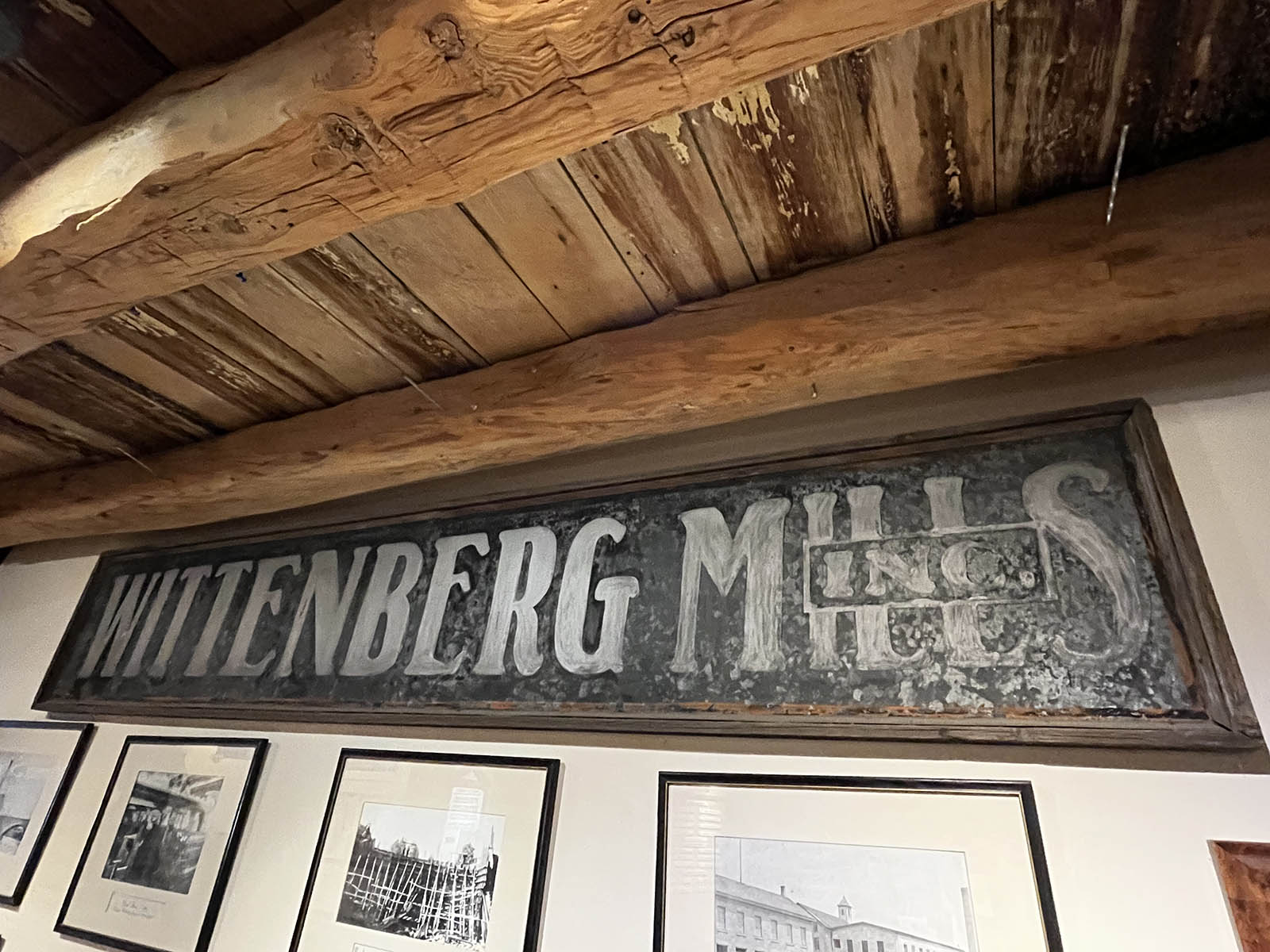 In the old boiler house-cum-blacksmith shop we look at where Pape's last bottle kiln was located, until it melted the roof supports. Now it's home to a restaurant called The Anvil Pub & Grill.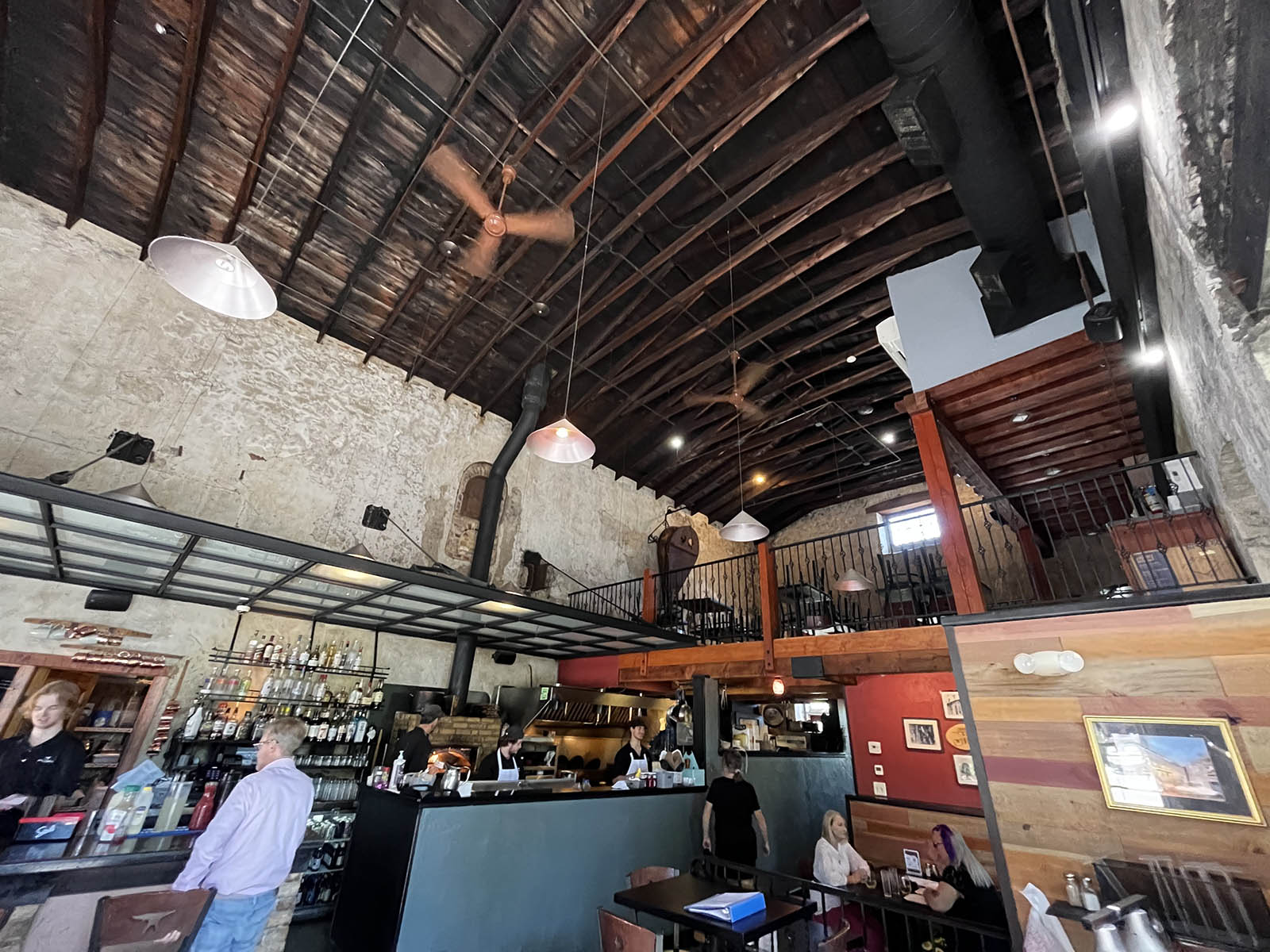 Standing anywhere on the site transports you back in time.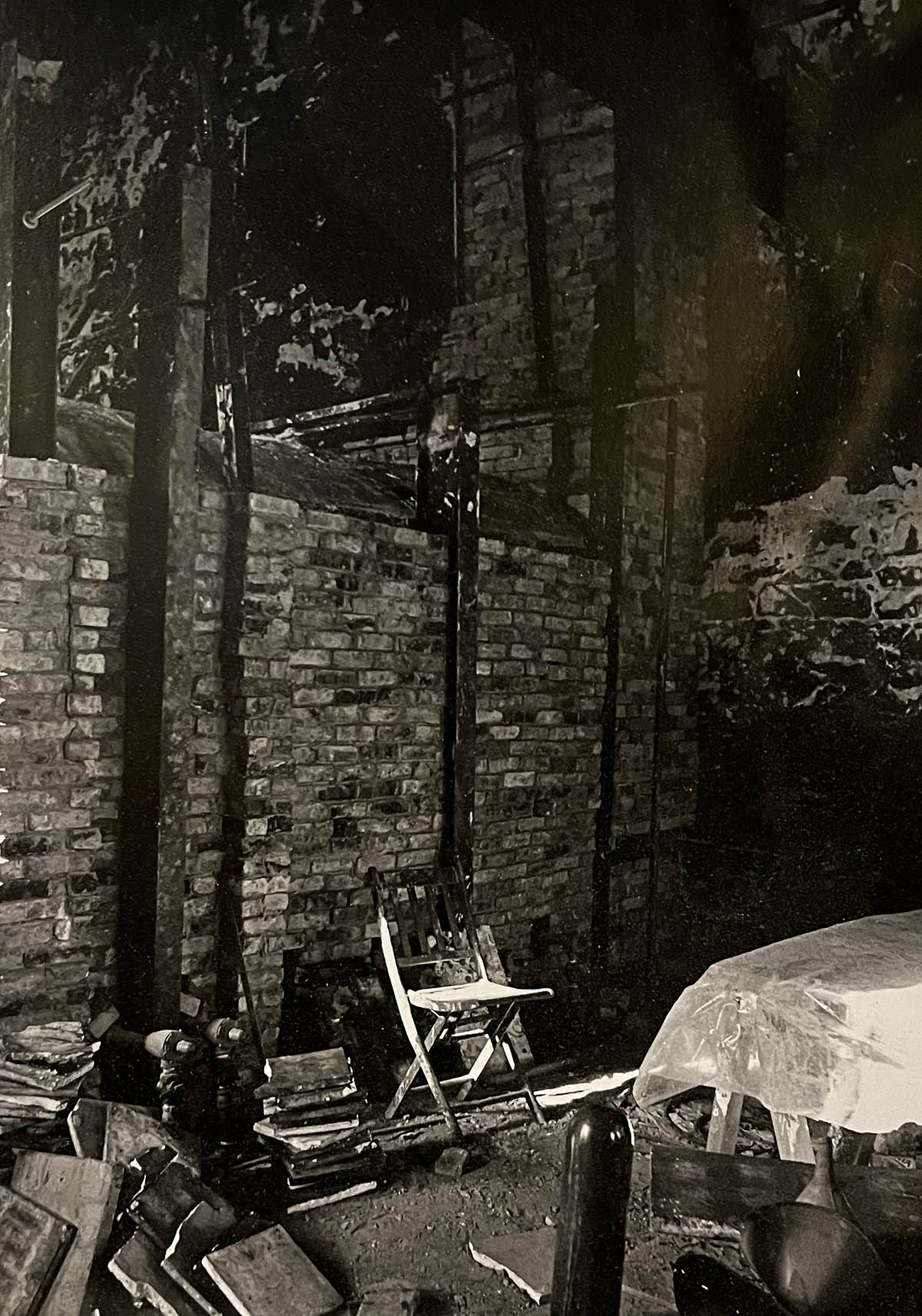 Thanks to Pape and Welty and Fischer, this stunning and historic not only survives but thrives in its new use. That "new" use is now 50 years old, which is an achievement in itself.
I ask Pape how it feels looking back a half-century later at his decision as a 29-year-old Woolworths accountant to pull up stakes, change cities, change careers and take on a massive restoration project.
"I'm basically a preservationist at heart," he says with a smile.
"I saw the value in this, all the work and they were going to throw it away."
Born in Brooklyn, N.Y., where he lived until he was 17, Bobby received his BA-Mass Communications from UWM in 1989 and has lived in Walker's Point, Bay View, Enderis Park, South Milwaukee and on the East Side.
He has published three non-fiction books in Italy – including one about an event in Milwaukee history, which was published in the U.S. in autumn 2010. Four more books, all about Milwaukee, have been published by The History Press.
With his most recent band, The Yell Leaders, Bobby released four LPs and had a songs featured in episodes of TV's "Party of Five" and "Dawson's Creek," and films in Japan, South America and the U.S. The Yell Leaders were named the best unsigned band in their region by VH-1 as part of its Rock Across America 1998 Tour. Most recently, the band contributed tracks to a UK vinyl/CD tribute to the Redskins and collaborated on a track with Italian novelist Enrico Remmert.
He's produced three installments of the "OMCD" series of local music compilations for OnMilwaukee.com and in 2007 produced a CD of Italian music and poetry.
In 2005, he was awarded the City of Asti's (Italy) Journalism Prize for his work focusing on that area. He has also won awards from the Milwaukee Press Club.
He can be heard weekly on 88Nine Radio Milwaukee talking about his "Urban Spelunking" series of stories.