When, after the blink of an eye, your toddler is suddenly talking about which college to attend, things get real for parents.
The idea that your little one – now no longer so small – is ready to go out into the world without you is a daunting one. It's one I'm facing right now and we've begun to make short trips to a variety of places – Eau Claire, Stevens Point, Minneapolis, Madison, etc. – to check out potential universities and colleges.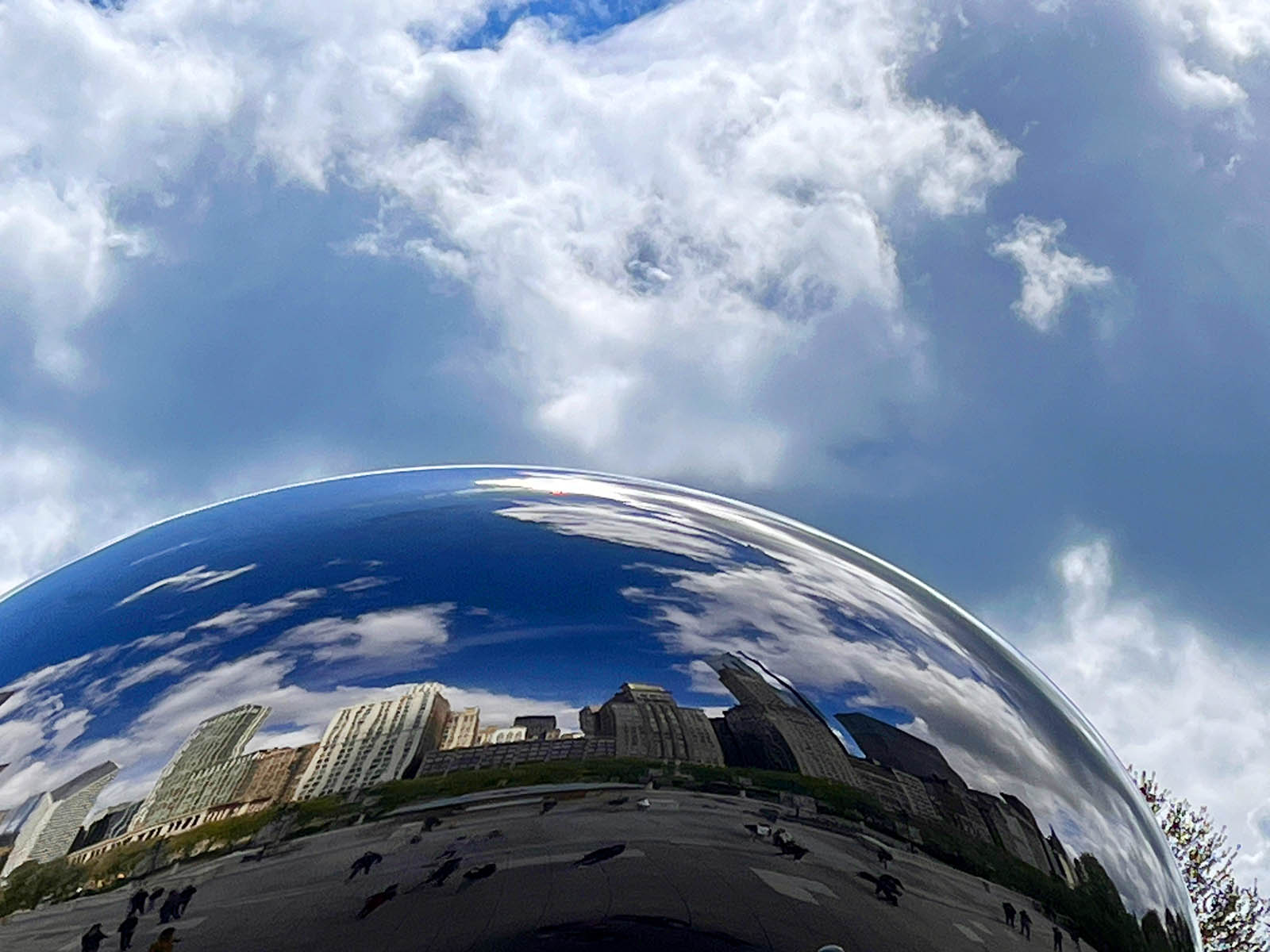 One place we'll likely visit more than once is Chicago, where there's everything from state schools like UIC to art schools like School of the Art Institute to religious institutions like DePaul and private powerhouses like University of Chicago and Northwestern. And that's just the tip of the iceberg in a world class city that boasts more than 100 institutions of higher learning.
Based on our initial foray, here's a look at how you can get a taste of Chicago while visiting to check out colleges.
Where to stay
If there are a lot of colleges and universities in the Windy City, there are infinitely more hotels.
You might have your favorites, or want to use your points or miles, but one key factor should be location, so you can get a good feel for the neighborhood in which your potential school is located.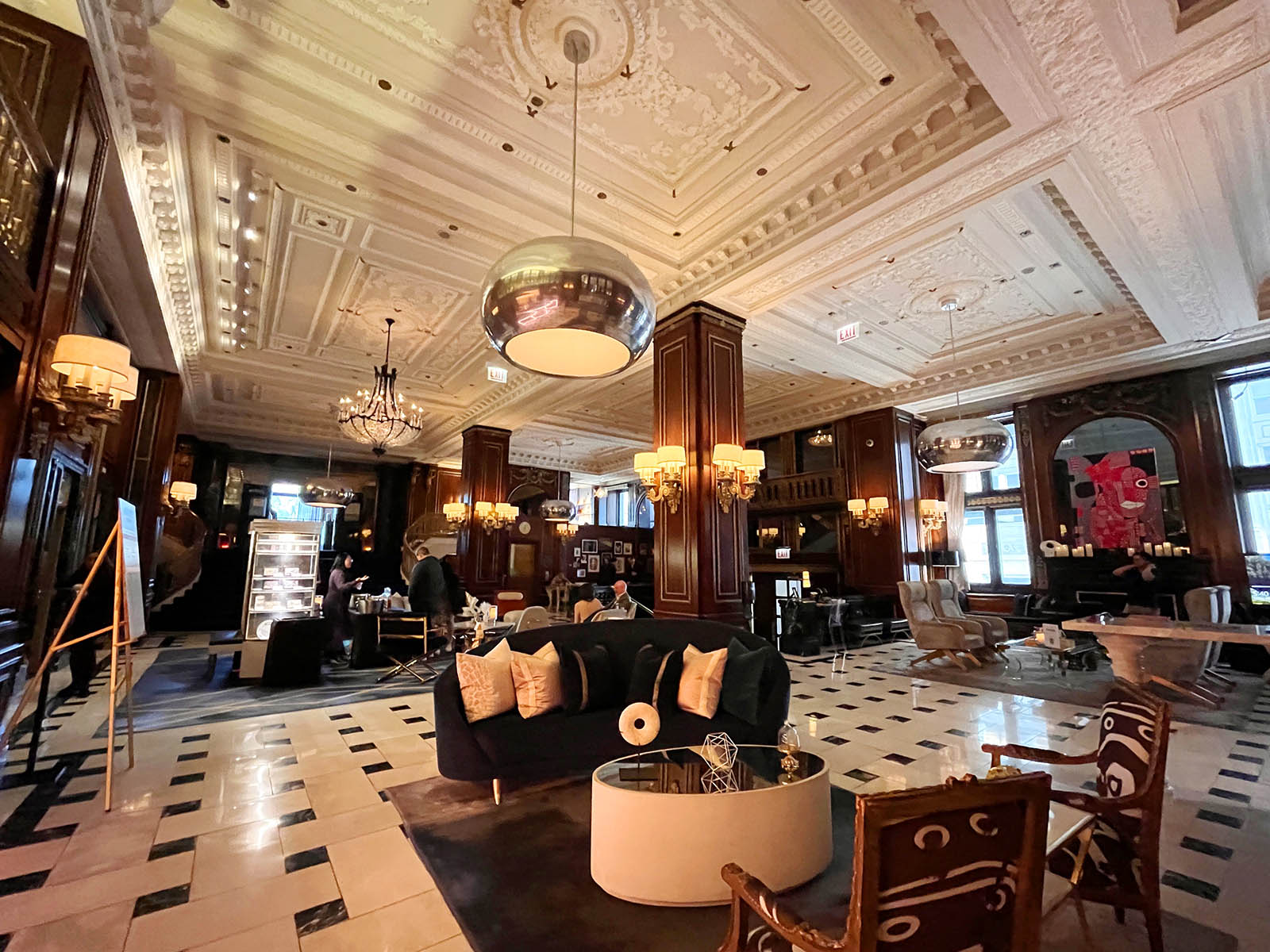 If you're looking at Northwestern, surely a hotel in Evanston makes the most sense. If you're thinking of UIC, maybe you'd book one of the many hotels that have popped up nearby in West Loop. The University of Chicago even has a hotel on campus called The Study.
Because on this trip we were touring School of the Art Insitute of Chicago (SAIC) and eyeing nearby Columbia College – which I learned was rated the No. 1 college for aspiring comedians (my favorite college fact, so far) – we opted for The Blackstone, a beautiful, comfortable, historic hotel (an Urban Spelunking story is coming!) with views over Grant Park and the lake.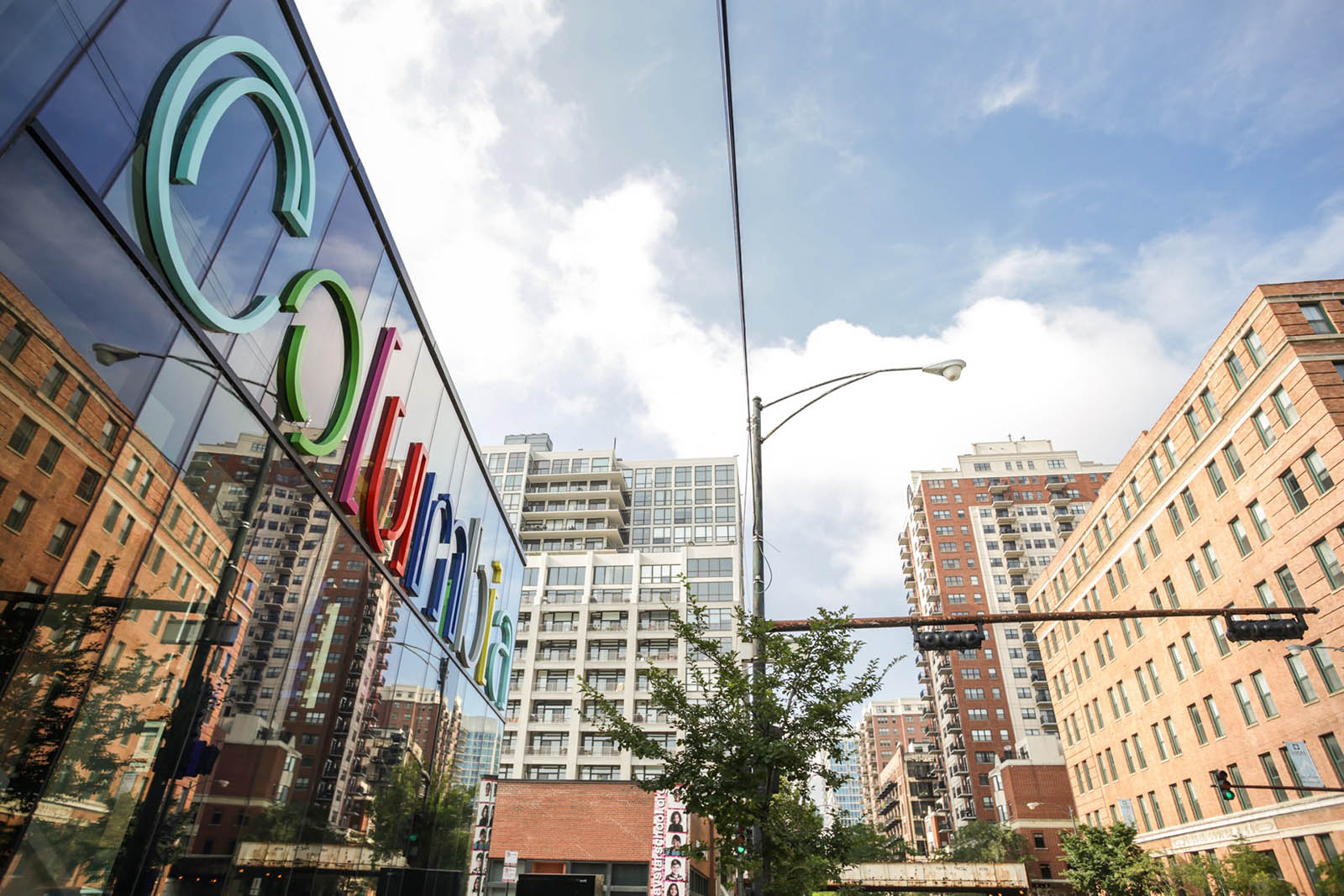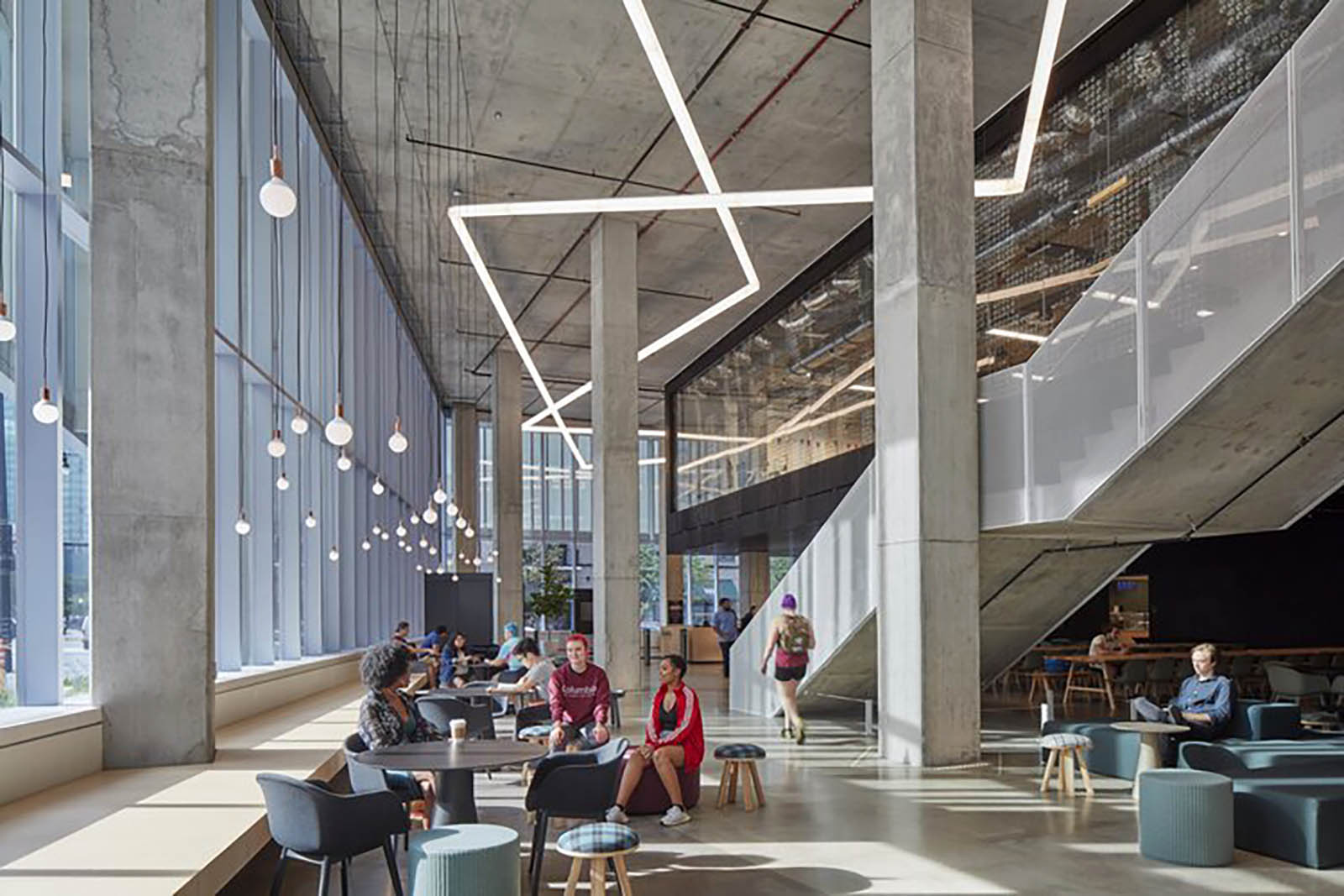 It's also literally next door to Columbia and just a few blocks from the nearest SAIC building (SAIC occupies a few buildings that are scattered around The Loop).
What to do
If it's your first time to Chicago, there is an insane amount of options and your best bet is to check out the Choose Chicago website to get a sense of what suits your specific interests.
For good overviews of the city, take a boat tour, like the fun ones offered by Chicago Fireboat Tours, and one of the Chicago Architectural Center's many great walking (and boat) tours. A ride on the Big Bus open-top tourist buses will give you a good lay of the land of the city center.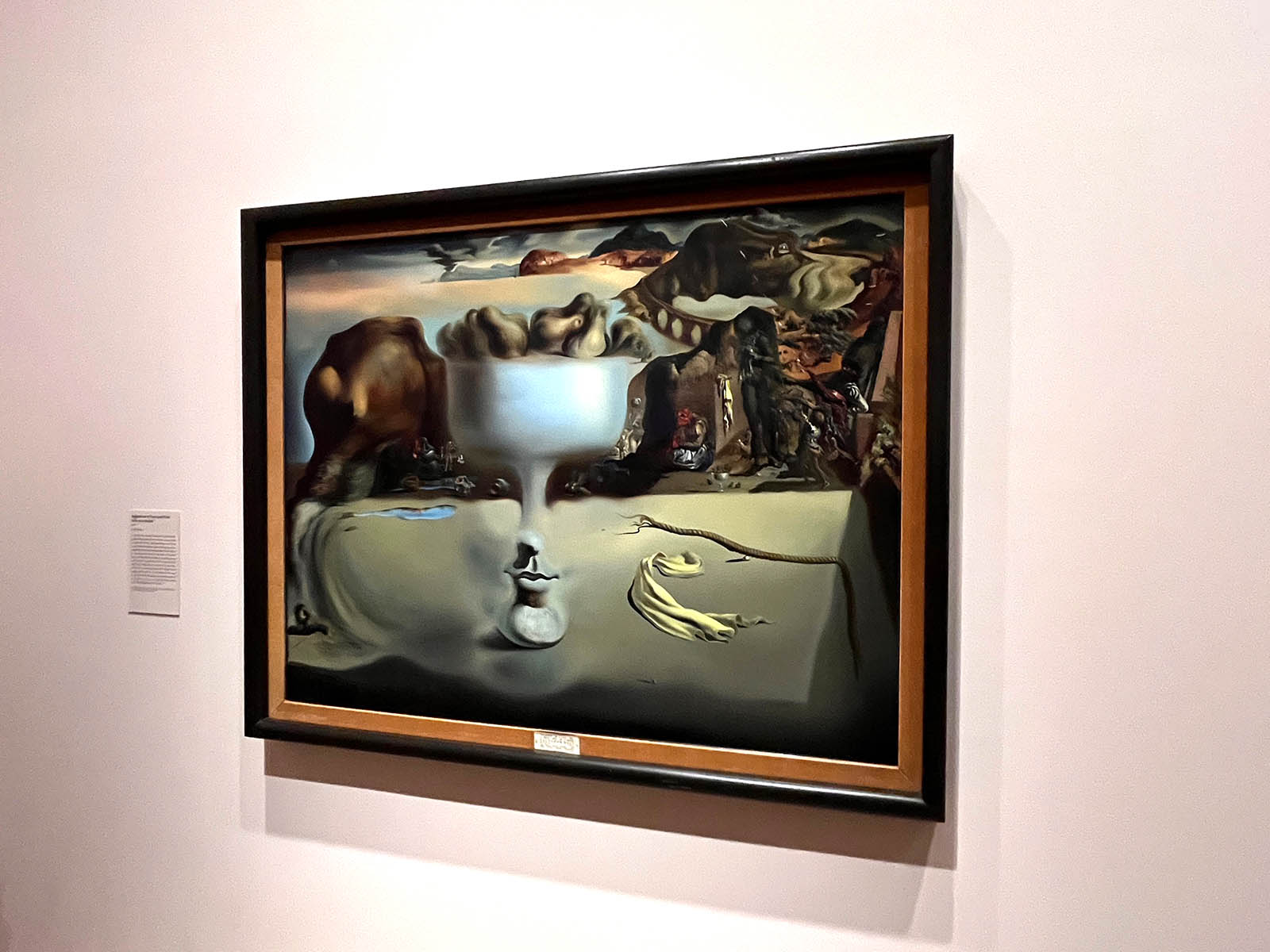 Also, see if there are neighborhood tours of the area where your prospective school is located. I've had walking tours in a number of Chicago neighborhoods outside of Downtown ... they do exist and can be very informative.
Because we were looking at art schools in the Loop area, we devoted our non-tour time to visiting The Art Institute of Chicago, which is the world's third largest art museum and which we were surprised to learn actually began as a teaching tool for SAIC students.
Through June 12 there's a fascinating dive into the work of Salvador Dali and opening in mid-May is the sure-to-be-a-blockbuster "Van Gogh and the Avant-Garde: The Modern Landscape."
You can, of course, spend weeks, months or even years inside ArtIC and never see it all. Like Chicago, focus on what you love first, then plan to come back again later to see other things.
We also visited the American Writers Museum, which opened on Michigan Avenue in 2017, just a block or two from some SAIC buildings.
This beautiful look at American novelists, poets, journalists and other writers is bursting with color and artwork.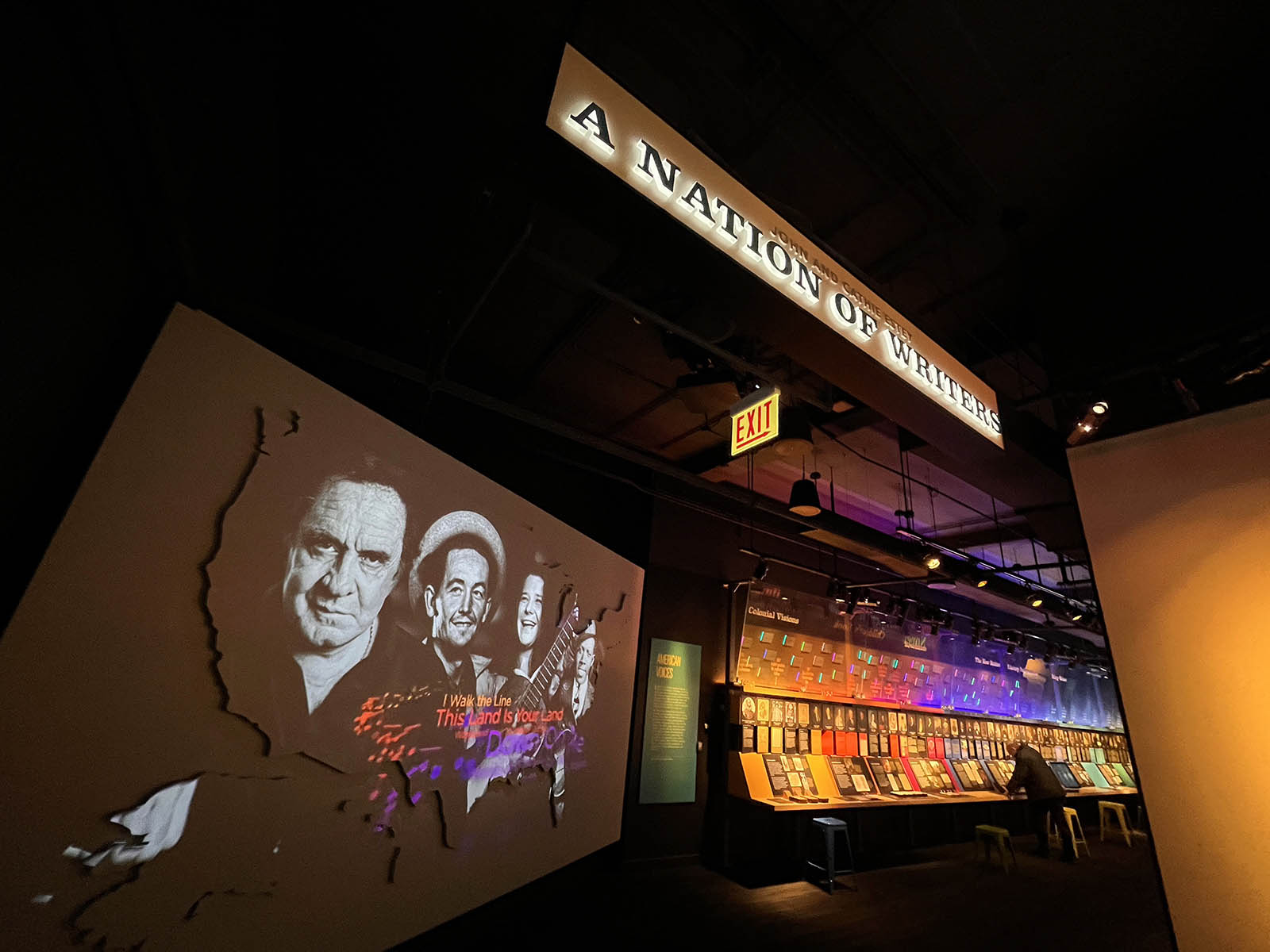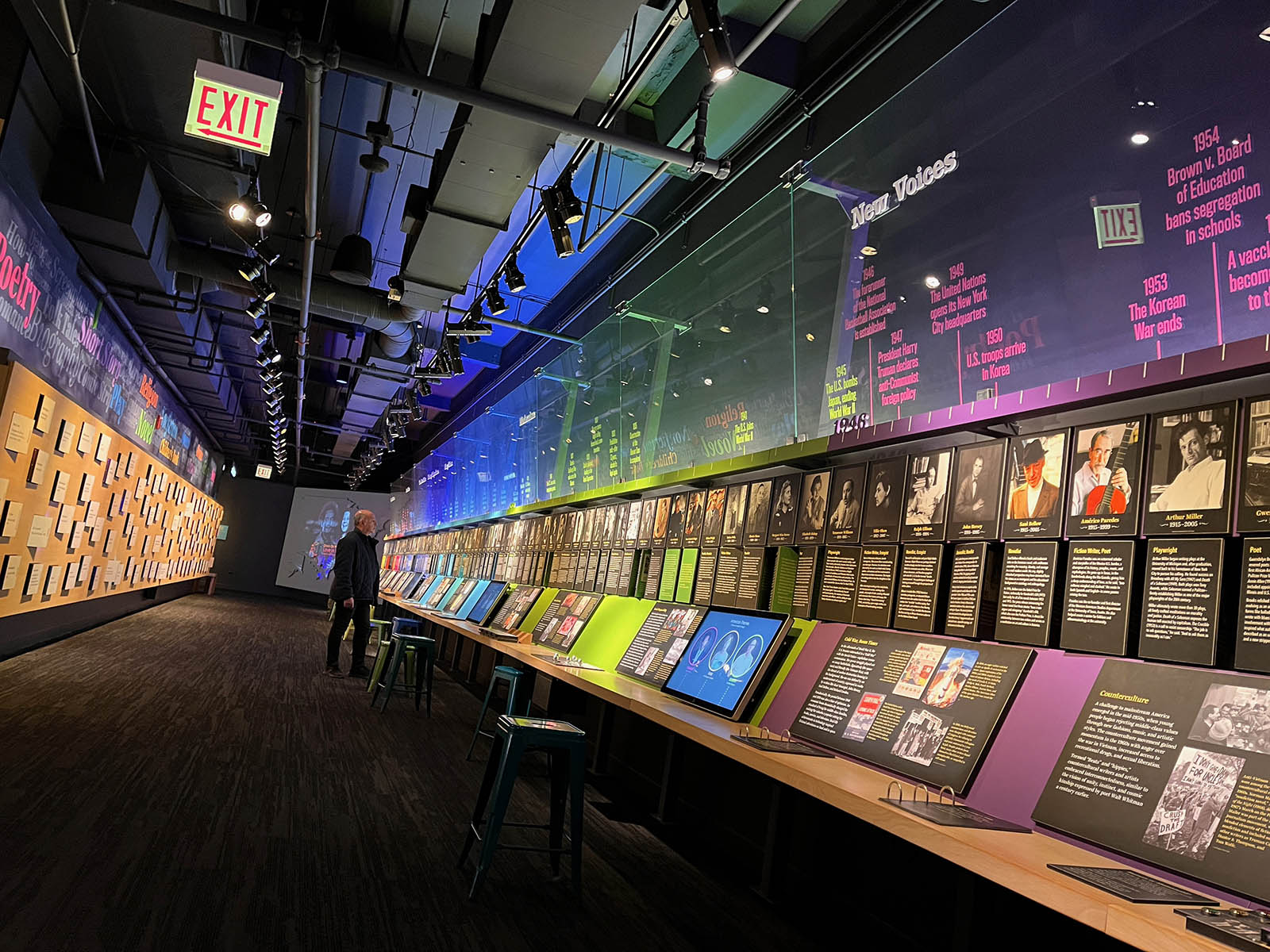 There are sections that focus on children's authors, on African-American authors, on Chicago authors and, of course, on American writers in general, as well as information on the development of the bookshop in the United States and other related topics.
There's also a lot of interactivity to keep visitors of all ages engaged, but what I loved most is that there are books everywhere in the museum. Whole, entire actual books that you can pick up, take over to a seat, flip open and just breathe in knowledge and imagination.
Where to eat
To riff on what I said earlier about the number of hotels, if you there are a lot of places to stay in Chicago, there are many more places to eat and, again, if you check out Choose Chicago, you'll find many offerings to suit any taste or palate.
We again aimed to stay pretty close to our potential schools, even if my kid won't likely have the budget to eat in these places very often during the college years.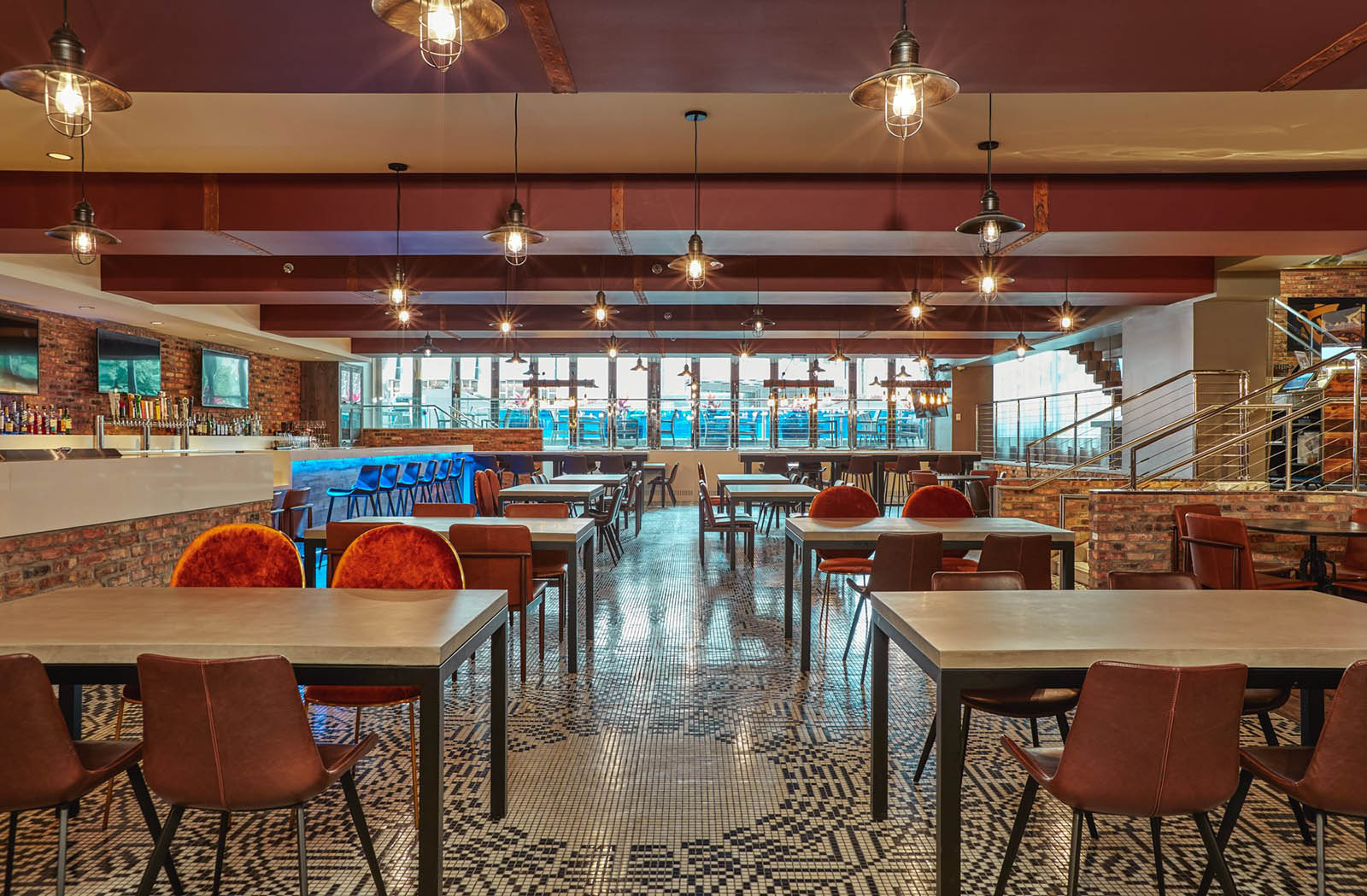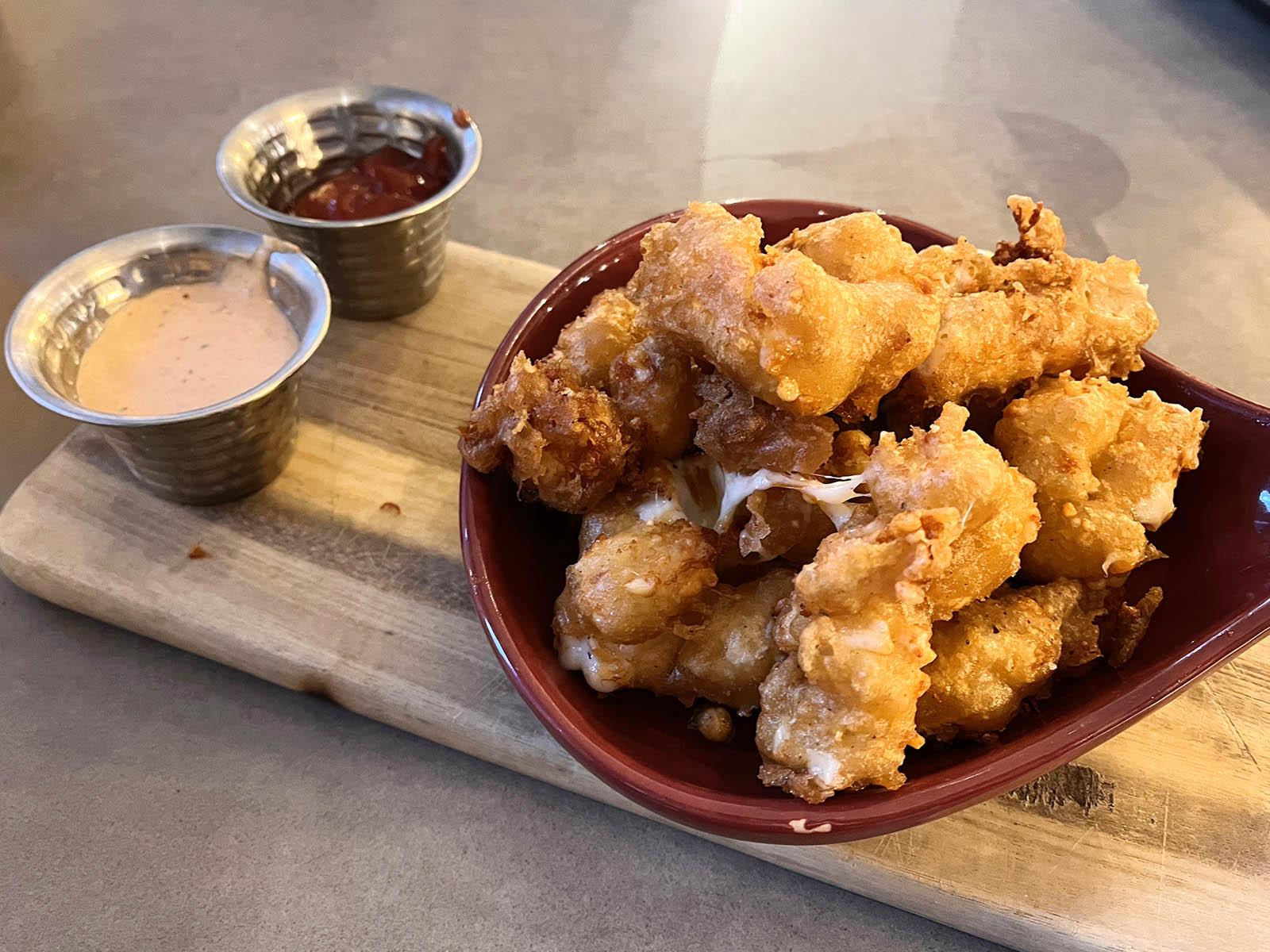 The night we arrived, we had dinner at FireLake at the Radisson Blu in Aqua, a building designed by hometown architect Jeanne Gang.
FireLake was born in the Minneapolis area, but is now the official restaurant of Radisson Blu and according to the chef we met in Chicago, every Radisson Blu has or will have a FireLake.
But they're not all the same. Though they look and feel similar and may have somewhat similar menus – steaks, fish, flatbreads, salads, burgers, etc. – each restaurant aims to source its ingredients from within 250 miles, so there will also be a local touch at each.
We enjoyed cheese curds from a Minnesota dairy and some incredible pork belly, too.
The staff was great, the atmosphere was casual but classy and the food was top-notch.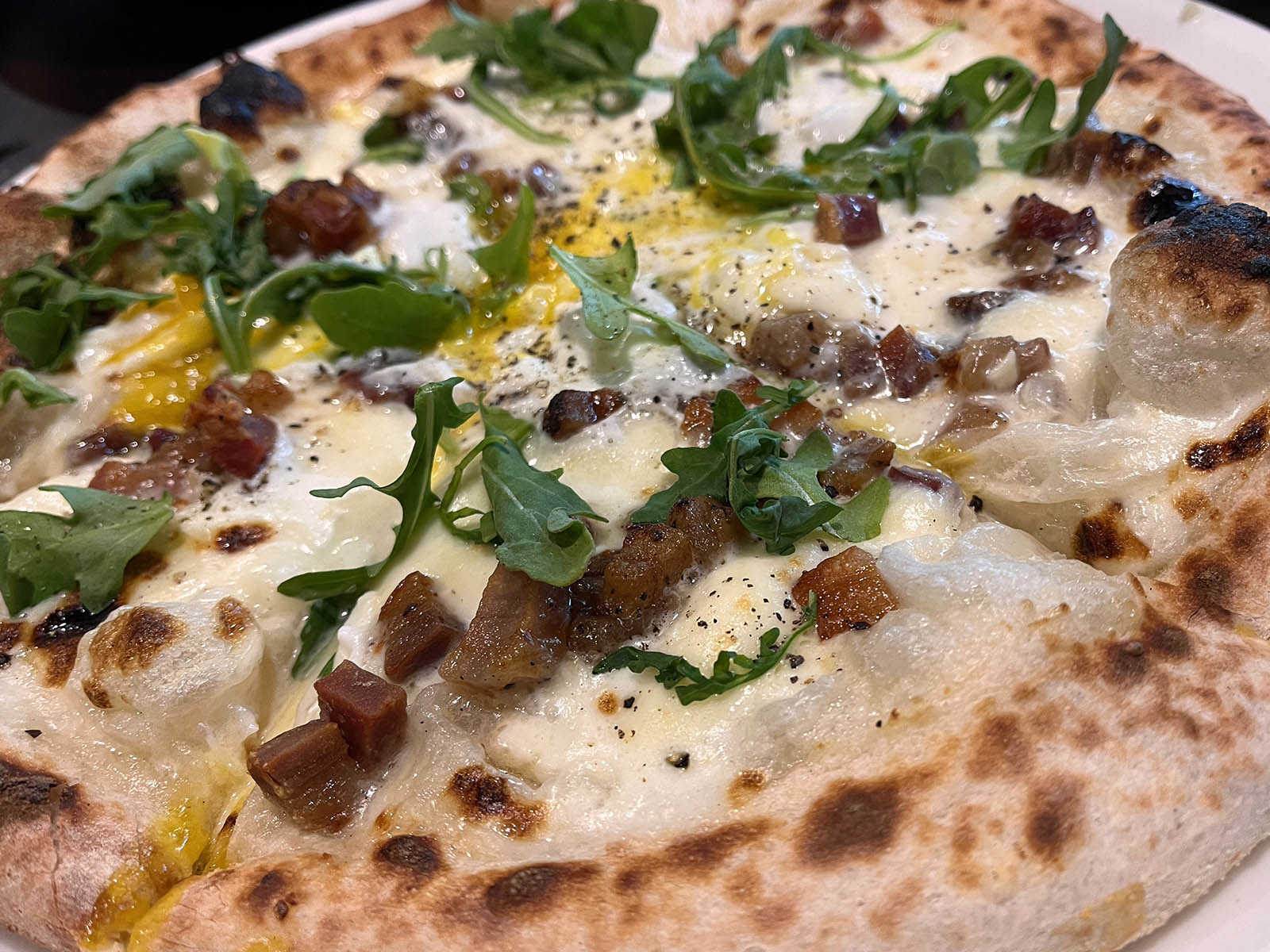 For lunch the next day, we had pizzas and pasta at Napolita, in the Millennium Hall located in Millennium Park, directly across the street from the Art Institute and three SAIC buildings.
With big TVs showing sports, tasty Neapolitan-style pizzas that arrived rapid-fire and good local beer brewed in Evanston at Double Clutch – which will soon have its own dedicated tasting room that's under construction now out front – Napolita was a great environment for a family meal.
That evening, we picked The Hampton Social, which has a couple locations just north of the river. Be careful to note which one you reserve as we – and apparently not a few others – reserved at one only to mistakenly report to the other (though they still graciously seated us immediately despite it being a Saturday night).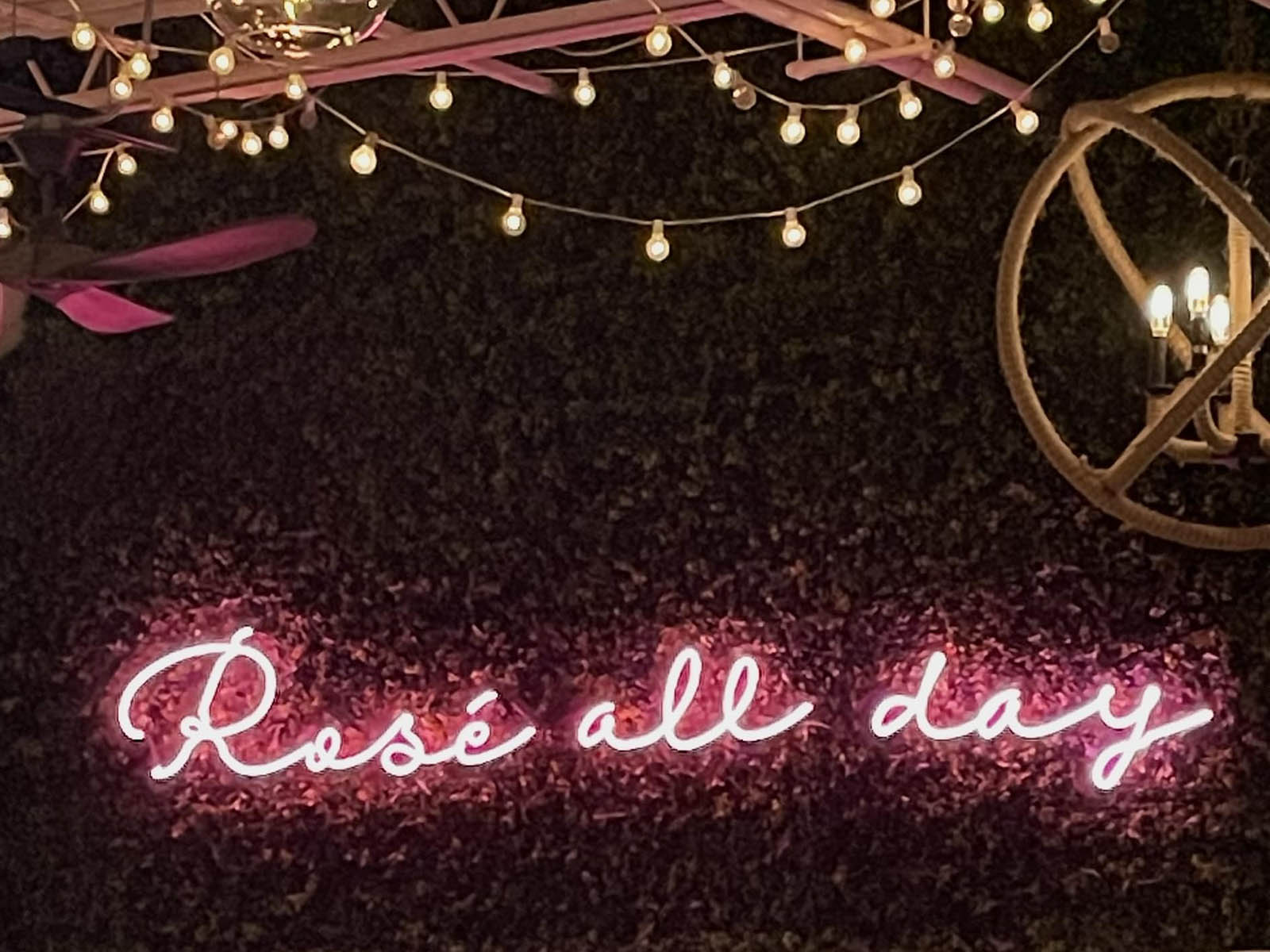 Rosé all day is the theme here, with a great list of pink wines, including N/A ones, and cocktails made with rosé wines.
The kids enjoyed tasty, hearty burgers and I had a scallop risotto, which tells you a bit about the variety available on the menu.
The atmosphere is lively and festive, so if you're up for a fun night out with solid food and a staff that will find you a table immediately when you accidentally show up without a reservation, The Hampton Social is for you.
College visit tips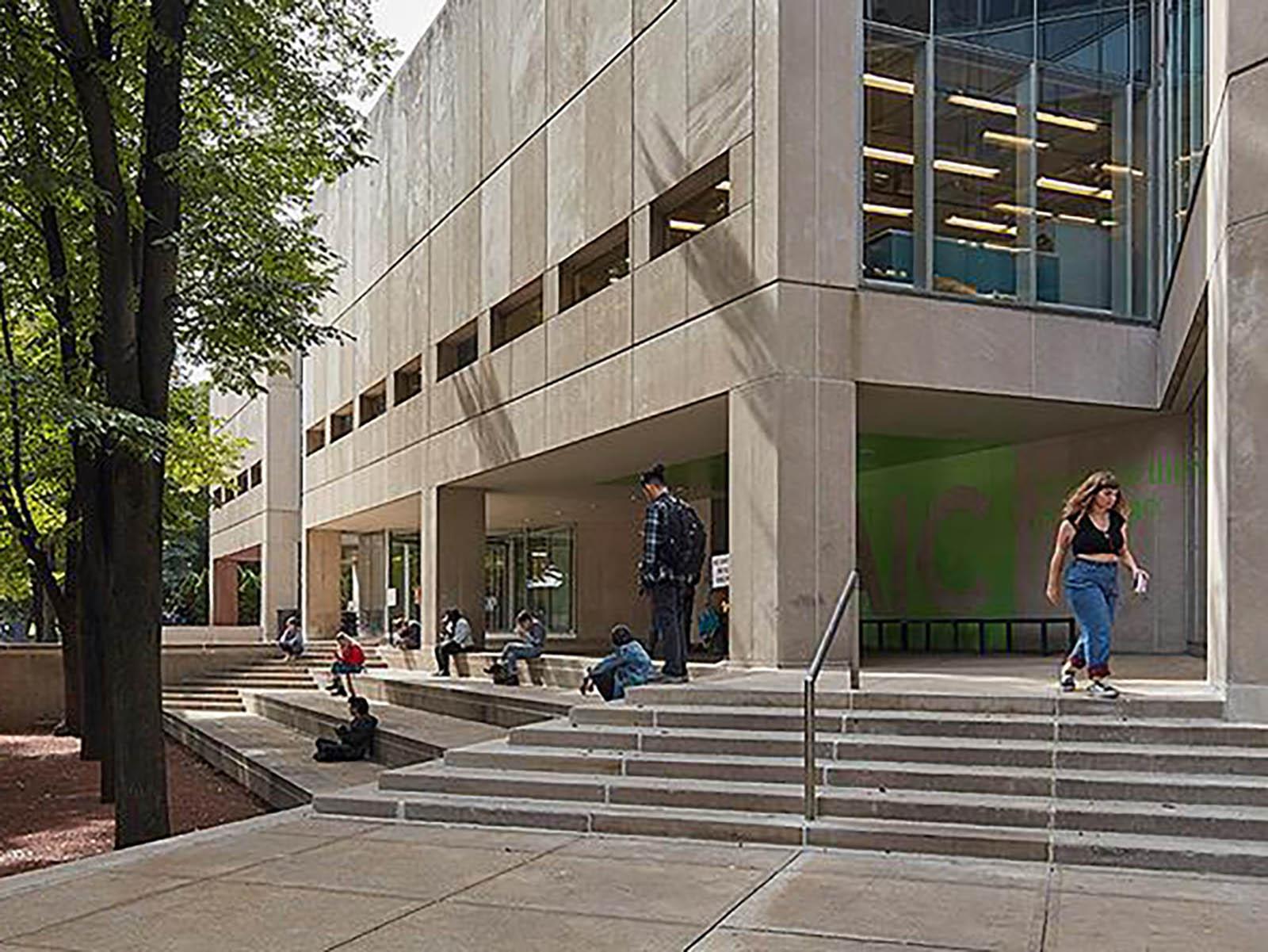 No matter where your potential school is located, here are some tips for getting the most out of a college visit...
Do your research ahead of time. Know the basics: the majors available, how many students are on campus, etc.
Ask questions. There's a lot of information shared on college tours, but do your best not to leave without getting all the specific information you want and need. Meet with an admissions counselor, if possible. They should be able to tell you anything you want to know.
Try to get a tour with a current student. They're more likely to answer your questions candidly and they are closer in age to your prospective student, which gives them a potentially more relevant and relatable viewpoint.
See if you can observe some classes in session. That's a great way to get a sense of what's actually happening.
Keep an open mind. You may find a school you expected to love doesn't quite make the grade, while one you were cool on before could rocket to the top of your list. This is why you're going there in person rather than simply basing your decision on a website.
Ask about tuition, room and board, books and laptop requirements, etc., but ask, too, about scholarships and financial aid. It's a complicated equation, so don't let the sticker price scare you away before you get the complete picture.
Consider visiting again.
Have fun.
Born in Brooklyn, N.Y., where he lived until he was 17, Bobby received his BA-Mass Communications from UWM in 1989 and has lived in Walker's Point, Bay View, Enderis Park, South Milwaukee and on the East Side.
He has published three non-fiction books in Italy – including one about an event in Milwaukee history, which was published in the U.S. in autumn 2010. Four more books, all about Milwaukee, have been published by The History Press.
With his most recent band, The Yell Leaders, Bobby released four LPs and had a songs featured in episodes of TV's "Party of Five" and "Dawson's Creek," and films in Japan, South America and the U.S. The Yell Leaders were named the best unsigned band in their region by VH-1 as part of its Rock Across America 1998 Tour. Most recently, the band contributed tracks to a UK vinyl/CD tribute to the Redskins and collaborated on a track with Italian novelist Enrico Remmert.
He's produced three installments of the "OMCD" series of local music compilations for OnMilwaukee.com and in 2007 produced a CD of Italian music and poetry.
In 2005, he was awarded the City of Asti's (Italy) Journalism Prize for his work focusing on that area. He has also won awards from the Milwaukee Press Club.
He can be heard weekly on 88Nine Radio Milwaukee talking about his "Urban Spelunking" series of stories.