While the Brewers have been getting destroyed on the field, at least we've been able to enjoy Christian Yelich destroying his foes off of it.
On Monday, it was revealed that the Brewers outfielder and reigning NL MVP would be a participant in ESPN The Magazine's Body Issue – with the even more revealing behind-the-scenes footage to prove it. Of course, some people took issue with his off-the-field fun – including one very concerned pearl-clutcher named Roxane, who Yelich proceeded to roast into oblivion on Twitter needing just two words ...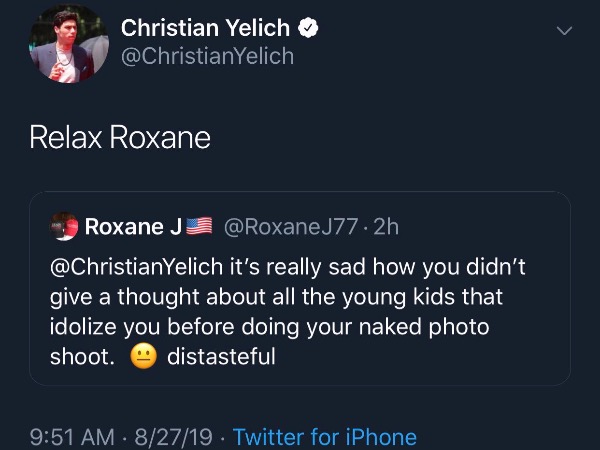 ... and then salt the ashes during Tuesday night's game against the Cardinals.
He did it! #Roxanne pic.twitter.com/OxEFnrxEMJ — Adam McCalvy (@AdamMcCalvy) August 27, 2019
We may not be getting a postseason visit this season, but at least we have a new catchphrase – and now, of course, a T-shirt commemorating it all.
BreakingT, the good people behind the "Let Hernan Pitch" T-shirt from earlier this season, jumped on the viral trollery and made this terrific shirt, now available on its official website for $28 (or as a hoodie for $48). The design, courtesy of Nick Torres, even comes complete with a little naked Christian Yelich posing underneath the now-famous clapback.
It's just one of several nifty Brewers and Bucks shirts on the site, so check them all out. But jump on this particular one fast, because they'll likely disappear as fast as Roxane did from public Twitter life.
As much as it is a gigantic cliché to say that one has always had a passion for film, Matt Mueller has always had a passion for film. Whether it was bringing in the latest movie reviews for his first grade show-and-tell or writing film reviews for the St. Norbert College Times as a high school student, Matt is way too obsessed with movies for his own good.
When he's not writing about the latest blockbuster or talking much too glowingly about "Piranha 3D," Matt can probably be found watching literally any sport (minus cricket) or working at - get this - a local movie theater. Or watching a movie. Yeah, he's probably watching a movie.