I hope you took advantage of the weather we had last week – because fall temperatures are officially here and it's only going to get cooler.
Now that the weather has taken a nose dive into cooler temperatures, you can finally wear a sweater without sweating profusely – and you can truly savor some of the city's coziest, warmest and most comfortable venues.
Soothe your heart and soul with these quaint coffee shops, cafes, bars, restaurants and more this fall. Here's more than 20 of the coziest spots to visit in Milwaukee this fall.
Anodyne Coffee Roasting Co.
224 W. Bruce St.
2920 S. Kinnickinnic Ave.
400 N. Water St.
anodynecoffee.com
It doesn't matter which Anodyne location you choose: You'll enjoy this cozy coffee house this fall. Take a look through their list of beverages and pick something warm and cozy – like their Honey Bee with a Quiche Lorraine or something with a twist of summer like the Autumn Orange Espresso Tonic. This fall and summer beverage is layered with cinnamon syrup, Aranciata San Pellegrino and topped off with espresso. Don't wait: Get cozy at Anodyne Coffee Roasting Co. this fall!
Best Place Coffee & Spirits
917 W. Juneau Ave.
bestplacemilwaukee.com
There's no place like Best Place at the Historic Pabst Brewery, where you can get the best of both worlds when it comes to coffee, herbal tea and a large selection of spirits to indulge in. Step into the cafe, find a spot by the window and order a steaming cup of Anodyne coffee, tea, Irish coffee or hot chocolate. Get cozy and enjoy a beautiful view of Milwaukee – and Milwaukee history – while you sip on your warm beverage by yourself or with your friends.
Partner Pick
This fall, cozy up with a delicious cup of coffee at Fiddleheads!
Each cafe offers a unique and comfortable ambience great for slow mornings, lively afternoons, and everything in between. Their historic Cedarburg location is especially fit for the season, boasting comfy leather chairs, antique art, and original wood floors. Stop in today!
Find a cafe near you
Better Together Cafe
1301 N. Chicago Ave.
bettertogether.cafe
Get together at Better Together Cafe this fall! This modern cafe gives you a wide selection of delicious beverage options like espresso shakes and other indulgent flavored shakes, lattes, cortado, hot chocolate and more. Grab a food item off their menu, too, including waffles, soups and sammies to pair with your beverage of choice. Also, regular and seasonal bakery items are on sale at the register. Experience why fall is better at Better Together Cafe!
Blüm Coffee Garden
4930 W. Loomis Rd.
blumcoffeegarden.com
If you love plants, you'll love getting super cozy at Blüm Coffee Garden this fall. Enjoy being surrounded by plants inside (or on their patio, if the weather allows) while you sip on your favorite cup of coffee, tea or eat a bakery item. It doesn't matter if you come in to work, hang out with friends or spend some quality time by yourself; this unique space allows you to relax and get cozy in your seat amongst the aroma of fresh coffee with a side of fabulous foliage.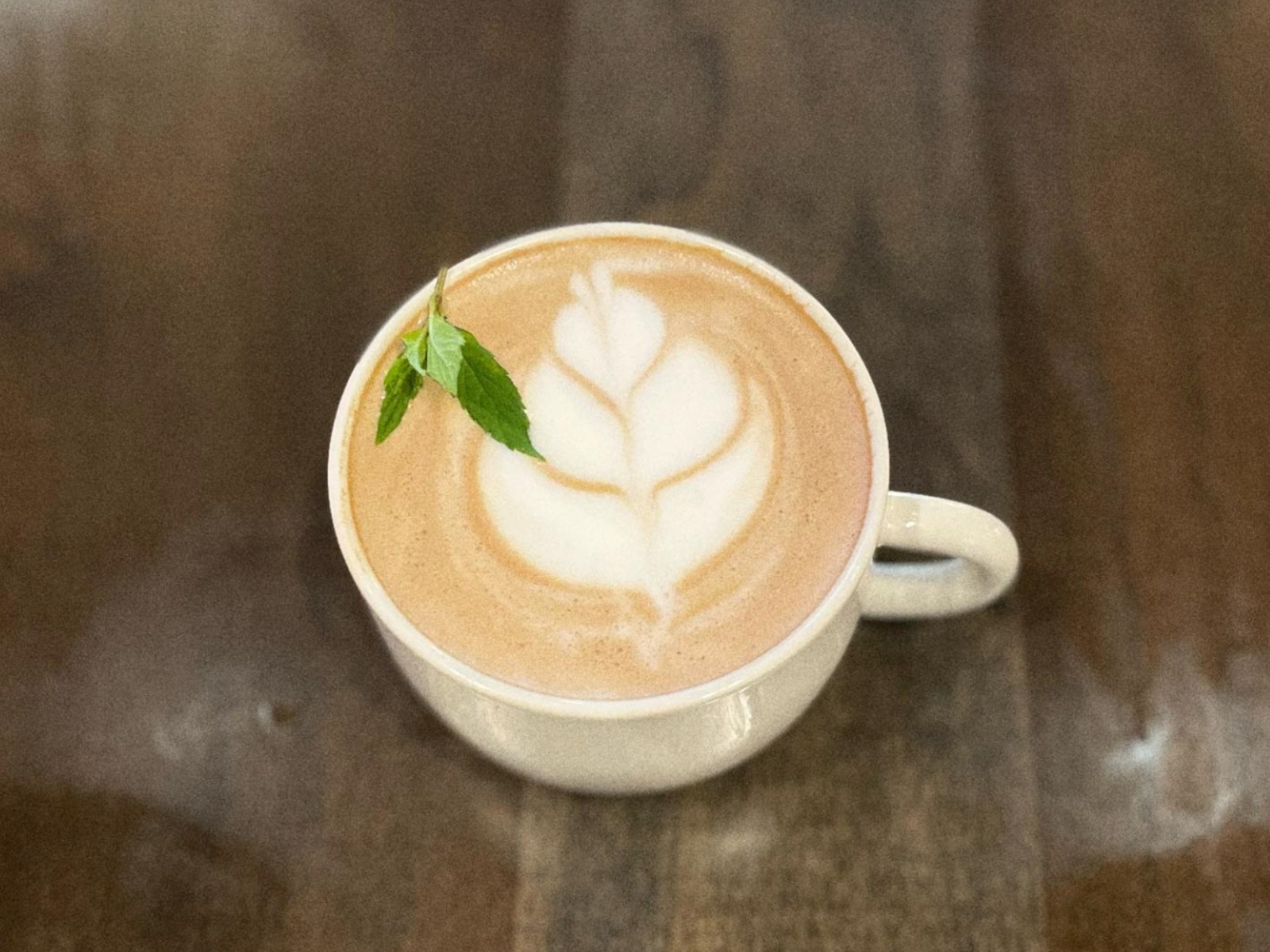 Broad Street Coffee Co.
5653 Broad St.
broadstreetcoffee.com
It doesn't get any cozier than stepping into a small-town coffee shop to relax and enjoy a fresh cup of coffee with a savory and sweet menu item. Settle down in a space by the counter or the window at Broad Street Coffee Co. in Historic Downtown Greendale, which serves warm hugs in a glass with their hot coffee, tea and house favorites like the Turtle, Honey Lavender, Pumpkin Chai, Wakey Shakey and more. You don't have to pick something warm to cozy up to; there's also iced drinks, frozen frappes and smoothies to indulge in as well.
Bryant's Cocktail Lounge
1579 S. 9th St.
bryantscocktaillounge.com
It doesn't have to be coffee shops or cafes that get all the cozy recognition this fall. Dress to your fall best and head over to Bryant's. Take a step back in time at Milwaukee's oldest cocktail lounge and experience a warm and cozy atmosphere with dimmed orange lighting that accents the moody bar. With over 450 cocktails at the ready, Bryant's will give you a time to remember as expert bartenders and servers ask you to questions and, based on your preferred flavor profile, make you something that will wow your tastebuds. Plus, take advantage of an old-fashioned cocktail hour with $5 old fashioned and $5 Depression-era drinks Sunday through Thursday from 5-8 p.m. While there are plenty of cozy seats to choose from at Bryant's, make sure to plan ahead because it is first come, first served when you visit.
Camp Bar
525 E. Menomonee St.
6600 W. North Ave.
4044 N. Oakland Ave.
campbarmke.com
No matter which Camp Bar location you're stepping into, you'll experience the warm and cozy atmosphere of the north right in the heart of Downtown. Get the full log cabin experience with wooden tables, chairs, a bar, a fireplace with a moose head mounted above it, campfire bites and pizza, and – most importantly – seasonal camptails like the Maple Cabin Spiced Old Fashioned, Cider Spice Mimosa, Hot Caramel Apple and more. Find comfort sitting by the fireplace to keep warm, the bar to watch the game or the pool table to play games this fall. Don't forget, trivia is on Monday nights – so bring your friends, test your knowledge and feast on some popcorn with a cocktail.
Charleston Cafe
3465 E. Layton Ave.
charlestoncafemke.com
Step into the 1920s at the Charleston Cafe, located on Layton Avenue in Cudahy. Choose from numerous selections of coffee like the signature Jitterbug, Bee's Knees latte, blueberry muffin latte and more. If you prefer non-coffee or tea, try a chai latte, Italian cream soda or bad apple tea. Then feast on menu items like the Cuban, packed full of pork, ham, swiss cheese, onion, pickle, mayo and mustard with a side of a pickle and chips. Find your designed table and settle in to work, hang out with friends or take a few moments to enjoy your alone time in this cozy throwback cafe.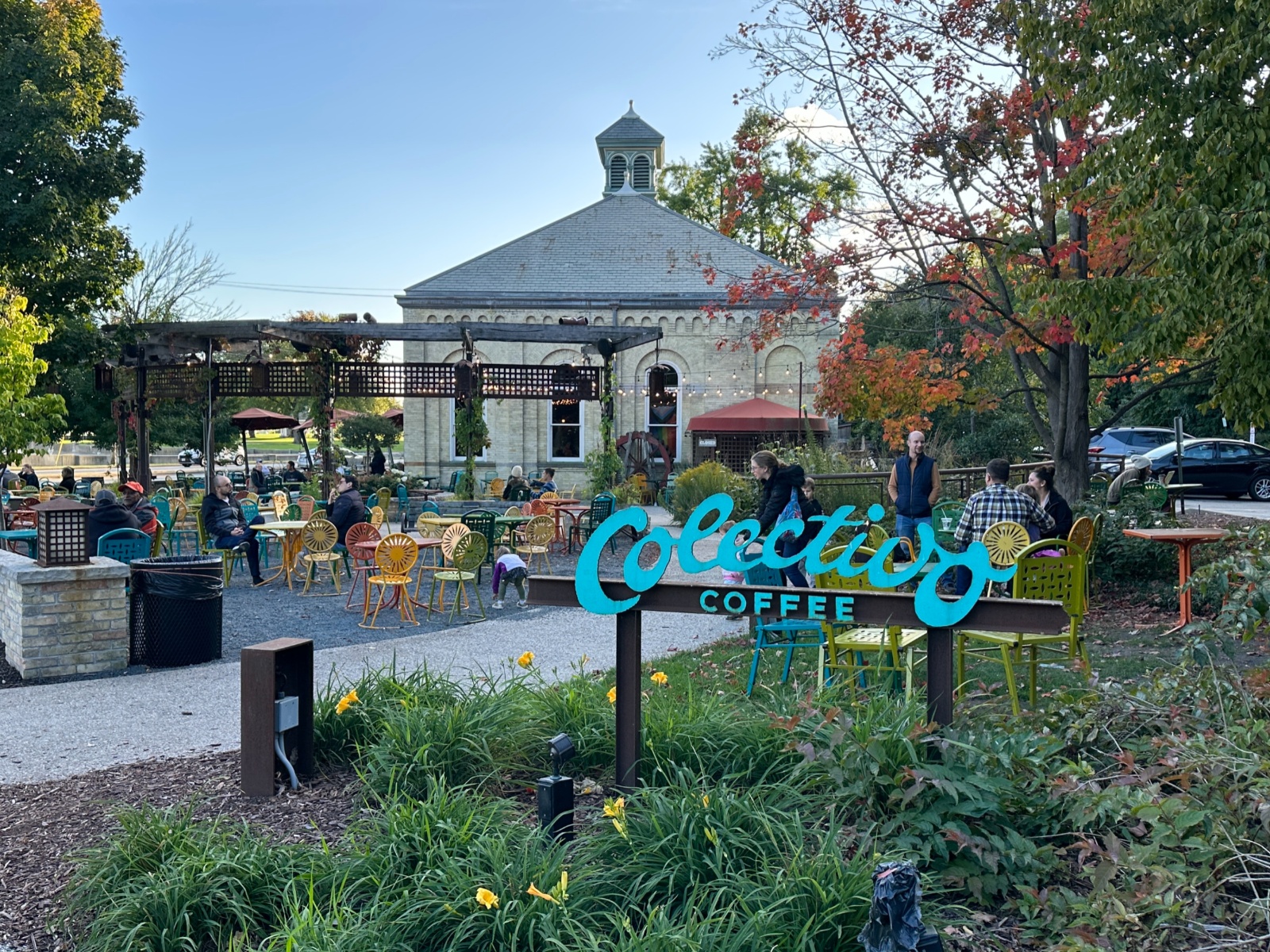 Colectivo Coffee on the Lakefront
1701 N. Lincoln Memorial Dr.
colectivocoffee.com
Once the original Milwaukee River Flushing Station, Colectivo Coffee on the Lakefront not only serves up views inside and out but has ample seating for the hustle and bustle of people looking for a cozy place to settle into. Once you step into Colectivo, the sweet aroma of coffee will surround you while you order all-day breakfast, cafe eats, scratch bakery and bread or seasonal specials that will warm you on a brisk fall afternoon.
Dia Cafe/Noche Restaurante & Bar
6601 Northway
diaynochewi.com
Get the best of both worlds with a daytime cafe and nighttime restaurant at Dia Cafe/Noche Restaurante & Bar in Historic Downtown Greendale. Start your morning in a bright and sunny atmosphere like Dia Cafe, ordering your steaming cup of coffee and a breaky burrito for breakfast. Then find some peace while you relax for the morning through the afternoon then make your way over to Noche Resaurante in the evening for tapas and drinks to finish your cozy day.
Discourse Coffee
1020 N. Broadway
700 N. Art Museum Dr.
discourse.coffee
Experience a calm atmosphere with unique coffee concoctions at Discourse. Cozy up to a window sill at the Discourse Coffee on Broadway with a craft coffee like the Moonwater, an espresso with milk, honey, cinnamon, telicherry black pepper and applewood smoked sea salt. And if you're in the mood for cocktails while you mellow out after a long day, order the Meowy Jane, an N/A gin with catnip syrup, yuzu, lavender bitters, acid phosphate, grapefruit tincture, nitro raspberry, chanterelle and coriander sidecar. Each drink not only compliments the coziness of Discourse but takes your tastebuds on an adventure.
Fairgrounds Coffee and Tea
916 E. State St.
fairgrounds.cafe
Located in Yankee Hill, Fairgrounds Coffee and Tea will serve you a memorable experience with a spacious seating area for you to get cozy. Choose from a variety of tea selections like the Moonlight Jasmine Green, Peach Blossom White Tea, Mystic Mint and more. Plus, indulge in coffee, matcha, elixirs, brew bar or the taps. Order a drink or two and spend the fall season sipping away at your favorite drink.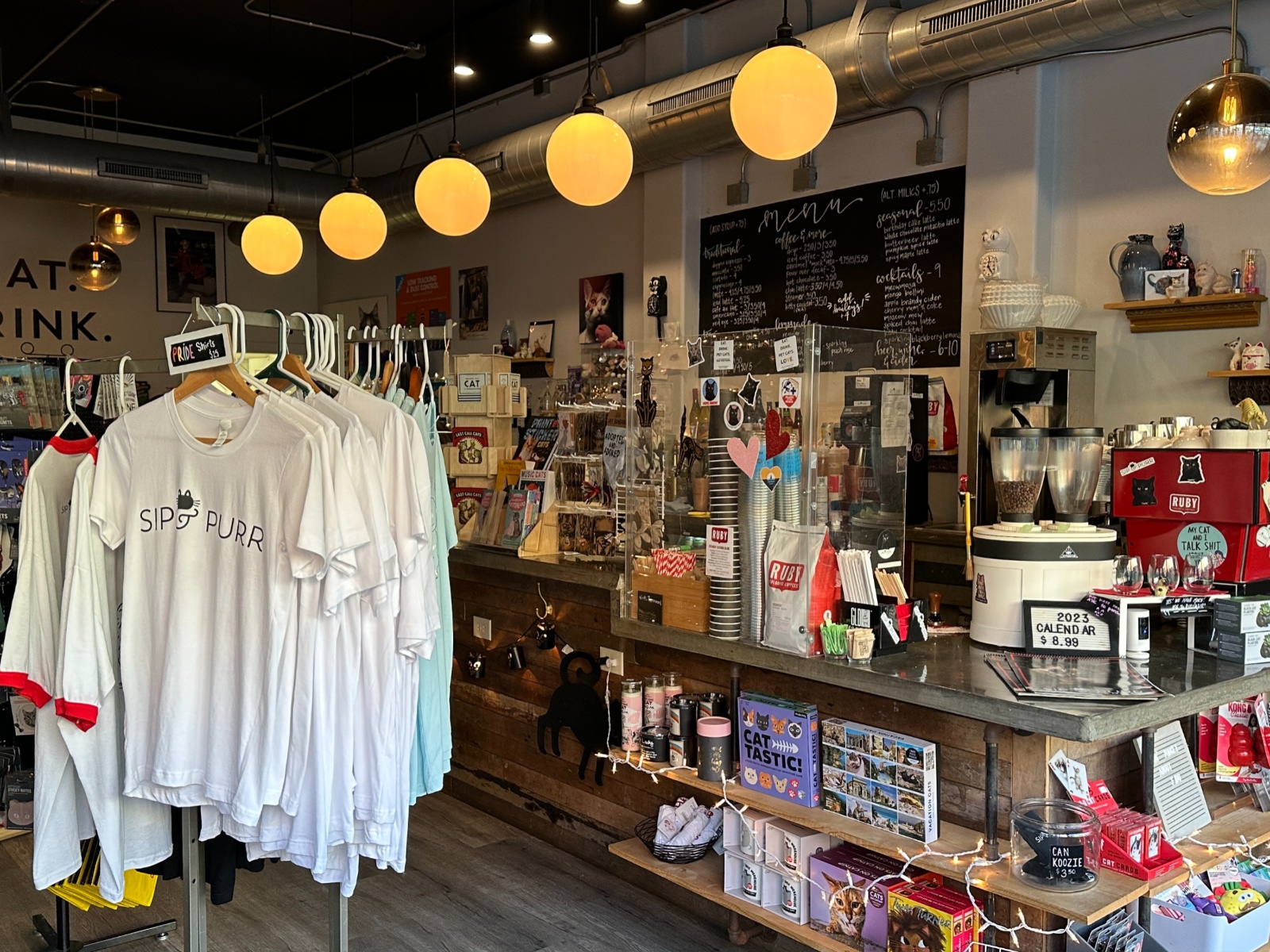 Fiddleheads Coffee
Multiple locations
fiddleheadscoffee.com
Find yourself at Fiddleheads this fall season, where every location has a great atmosphere to warm up to a warm French vanilla latte, drip coffee, hot chocolate or double espresso. Plus, try their seasonal chicken salad sandwich, toasted bacon and cheese or buffalo chicken. Fiddleheads is not only a great place to hang out with friends; it's a wonderful place for people who are remote or hybrid working and need a new place to make into their office. Whether busy or resting, Fiddleheads is a comfy find.
Honey Berry Pancakes and Cafe
4900 S. 76th St.
17915 W. Bluemound Rd.
2878 S. 108th St.
honeyberrycafe.com
Don't just enjoy the fall season with only coffee, tea or cocktails: Order a soul-warming meal at Honey Berry Pancakes and Cafe. Indulge in a homestyle meal like the Back to Bed Sandwich, Southern Benedict, Southwest Omelet, veggie and more. Sink into comfortable and intimate seating at Honey Berry, and savor each bite of your plate while complimenting your dish with an Irish coffee, cinnamon roll cocktail or a Rise & Shine.
Interval
1600 N. Jackson St.
2268 S. Kinnickinnic Ave.
intervalmke.com
This neighborhood coffee shop provides a relaxing experience with quality ingredients for every traditional cup of coffee and Scandinavian-inspired plates. Taste the freshness of the coffee with every sip as you nestle into your seat with your coffee in hand or plate in front of you. Watch the colors fall from the windows of Interval in this neighborhood atmosphere.
Lake Effect Coffee Company
6217 W. Greenfield Ave.
lakeeffectcoffeeco.com
Find yourself at Lake Effect Coffee Company this fall season to warm up to a hot cup of coffee in a spacious cafe to work or meet up with friends. The welcoming atmosphere provides everyone with a precise list of coffee and tea that gives you tasteful options for a great experience. Order a drink or two, take your time sipping away at your cup and allow yourself to relax.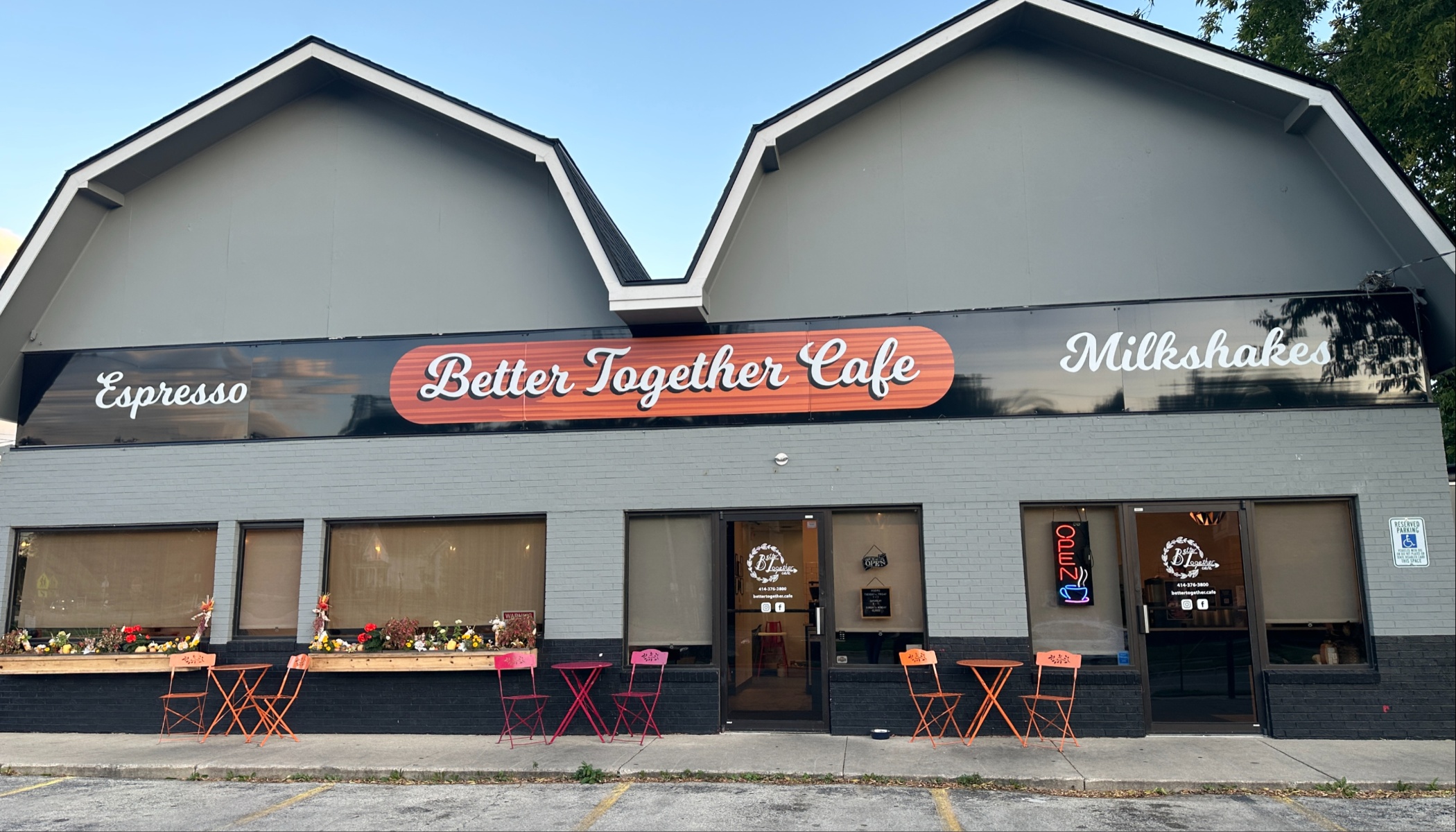 Mad Rooster Cafe
4401 W. Greenfield Ave.
madroostercafe.com
Start your morning at Mad Rooster Cafe with a hearty plate and bottomless coffee in West Milwaukee. Taste global-inspired plates for breakfast and lunch with a powerful flavor profile that'll excite your tastebuds. Choose from numerous menu items that are packed with an immense amount of flavor in every bite. Don't wait; get cozy at Mad Rooster Cafe today.
Miss Molly's Cafe & Pastry Shop
9201 W. Center St.
missmollyscafe.com
Miss Molly's Cafe & Pastry Shop brings together good food and people to enjoy every bite together. This neighborhood cafe provides fresh selections and scratch-made bakery items that go along with every cup of coffee from the espresso bar. Choose from a variety of coffee selections like cappuccinos, lattes and drip coffee. Head over to this Tosa cafe and pastry shop today.
Rochambo Coffee & Tea House
1317 E. Brady St.
rochambo.com
Enjoy a bohemian break from the everyday with this East Side staple. Rochambo Coffee & Tea House is passionate about giving every customer the best. They start with the rich flavor of Valentine Roasters coffee beans in every cup of coffee made fresh in-house or ready to-go. Taste the difference in their tea selections, as fresh and herbal flavor profiles warm you up and make you settle down further into your seat. If you're feeling up for a coffee with a little more flavor - taste an Irish Coffee made with Tullamore Dew Irish Whiskey and topped with heavy whipped cream made in-house by Rochambo baristas.
SereniTea Gourmet Bubble Tea
1414 W. Wells St.
mkeserenitea.com
There's something for everyone this fall season – especially at SereniTea Gourmet Bubble Tea at Bayshore. Enjoy the taste of flavorful boba paired with creamy or fruit tea in every cup. Choose to order from the menu or add extra boba, bursting bubbles, syrups or fruits for more flavor in your cup. Find a seat by the window or toward the SereniTea neon sign where there are games to keep you company while you peacefully sip on your beverage.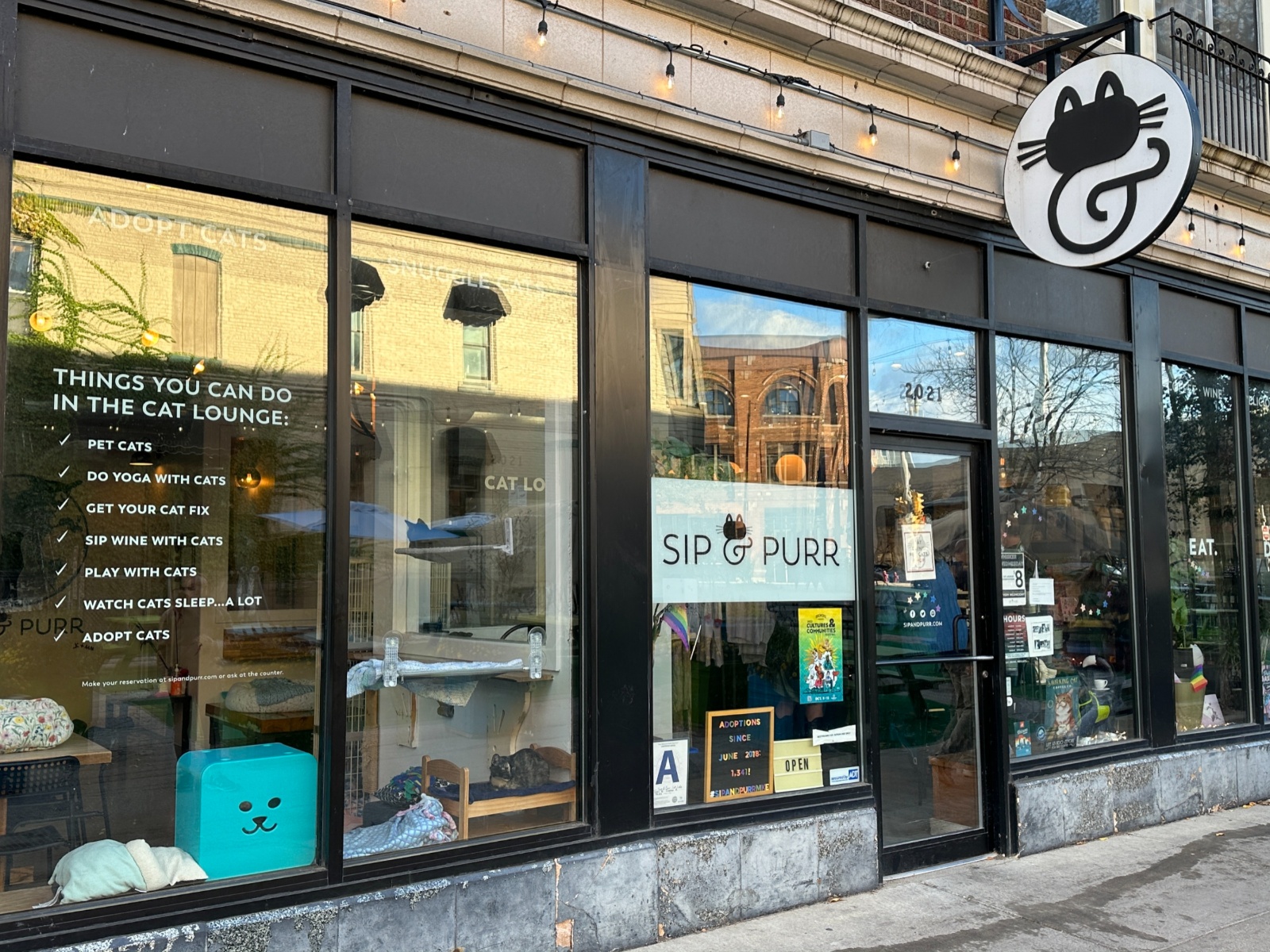 Sip & Purr Cat Cafe
2021 E. Ivanhoe Pl.
sipandpurr.com
What could be cozier than a coffee with a side of snuggly kittens? Step into Sip & Purr Cat Cafe, and you'll discover that cats and coffee make the best pair. Book today to sit in a room full of adoptable cats while you sip away on coffee or other drinks of choice like tea, beer, spirits or wine. Don't pass on the homemade pastries either; their selection of pastries also features vegan and gluten-free options. Furry Hurry over to Sip & Purr today!
Sweet Joy Brazilian Cafe
1208 E. Brady St.
sweetjoycafe.com
Find sweet joy by taking your tastebuds on a journey to Brazil at Sweet Joy Brazilian Cafe located on the East Side. Taste quality ingredients in each pastry, all-day breakfast, coffee and more. Plus, find a spot to work, meet up with friends or dine by yourself. In the spirit of fall, order the Brigadeiro Pumpkin Latte today – a different spin on the autumnal cafe classic!
The National Cafe
839 W. National Ave.
nationalcafemke.com
Make your way to the south side for The National Cafe located in Walker's Point! This cute and spacious cafe gives you fresh and organic ingredients in every bite of your menu item and sip of coffee. Plus, try libations such as Irish coffee, vodka lemonade, brunch old fashioned and more. There's no such thing as the perfect spot at The National Cafe, as every seat offers a great view of the city and natural sunlight that peaks through the windows.
Courtney Bondar is an adventurous Multimedia Journalist at OnMilwaukee, covering all things Milwaukee. Born and raised in Greendale, WI, Courtney has a deep-rooted connection to her hometown and a strong desire to explore and showcase the vibrant city of Milwaukee.
You can often find Courtney all over Milwaukee, attending exciting events - documenting her experiences on her Instagram stories. Her genuine enthusiasm for her work shines through in her posts - as she strives to capture the beauty of the city and shares it with her followers.
Courtney's passion for writing is evident in her engaging and heartfelt articles. While she covers a wide range of topics, she particularly enjoys delving into the intricacies of dating culture and the art of mixology. Her insightful and thought-provoking pieces offer a unique perspective on these subjects, captivating readers with her authenticity and wit.
After dedicating herself as an intern at OnMilwaukee, Courtney's hard work and dedication paid off when she earned her well-deserved diploma. Now, as OnMilwaukee's first full-time multimedia journalist, she is fully committed to continuing her journey - bringing her distinctive voice and storytelling skills to the forefront.