When Milwaukee writer Jim Cryns turned his attention toward a book on the dearly departed County Stadium, he likely underestimated what the response would be.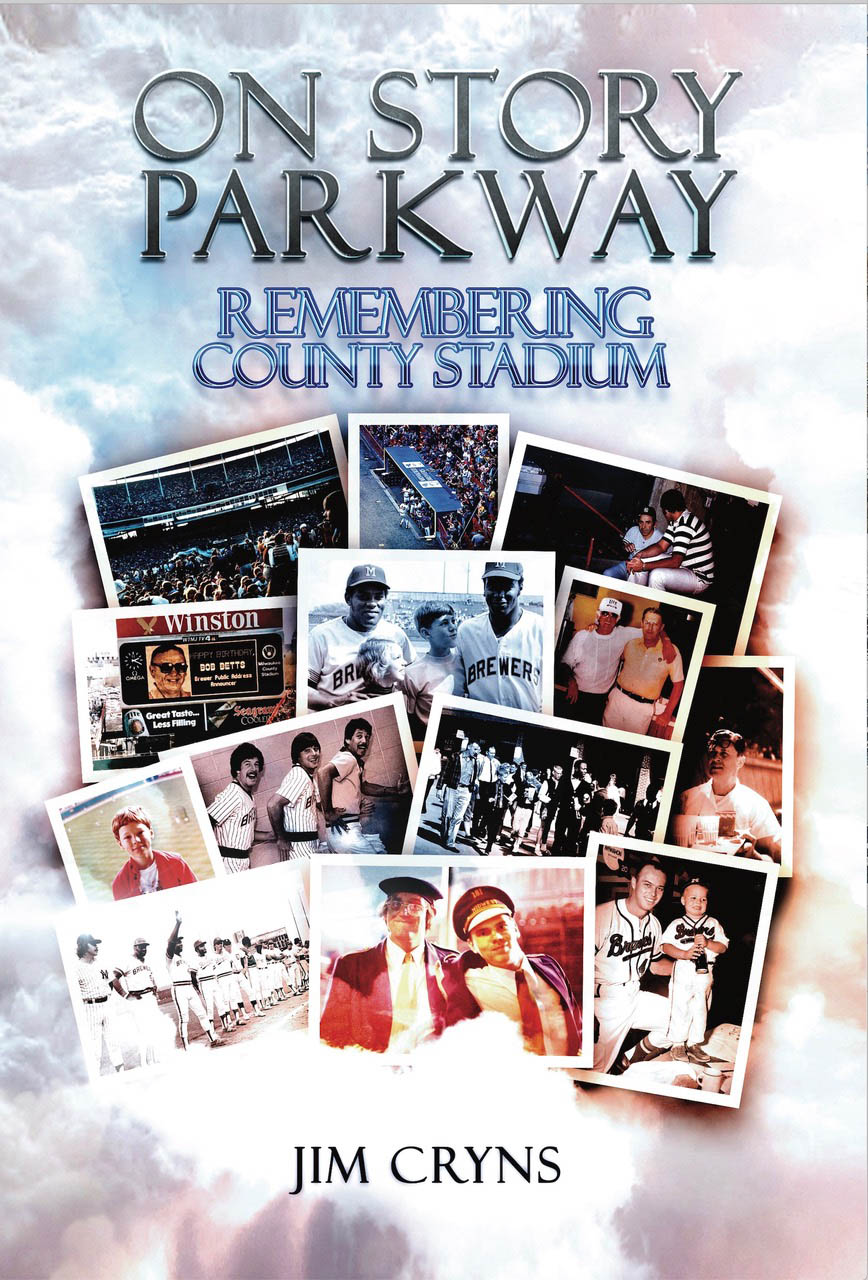 Now that the book is out, "On Story Parkway: Remembering County Stadium," available only at Amazon at the moment, is the site's top-selling sports book at the time of writing.
Numbering about 600 pages, you'd think he crammed in everything he could get, in terms of memories from fans, players and others, but no, not everything made the final cut.
Still, there's A LOT of information and memories, as well as vintage photos – and a foreword by Bud Selig – to help explain why we all loved that place so much.
We talk to Cryns – who is also working with former record store owner and concert promoter Alan Dulberger on the latter's memoir – about how he put together the lengthy love letter to Milwaukee's beloved ballyard, how the project ballooned and more.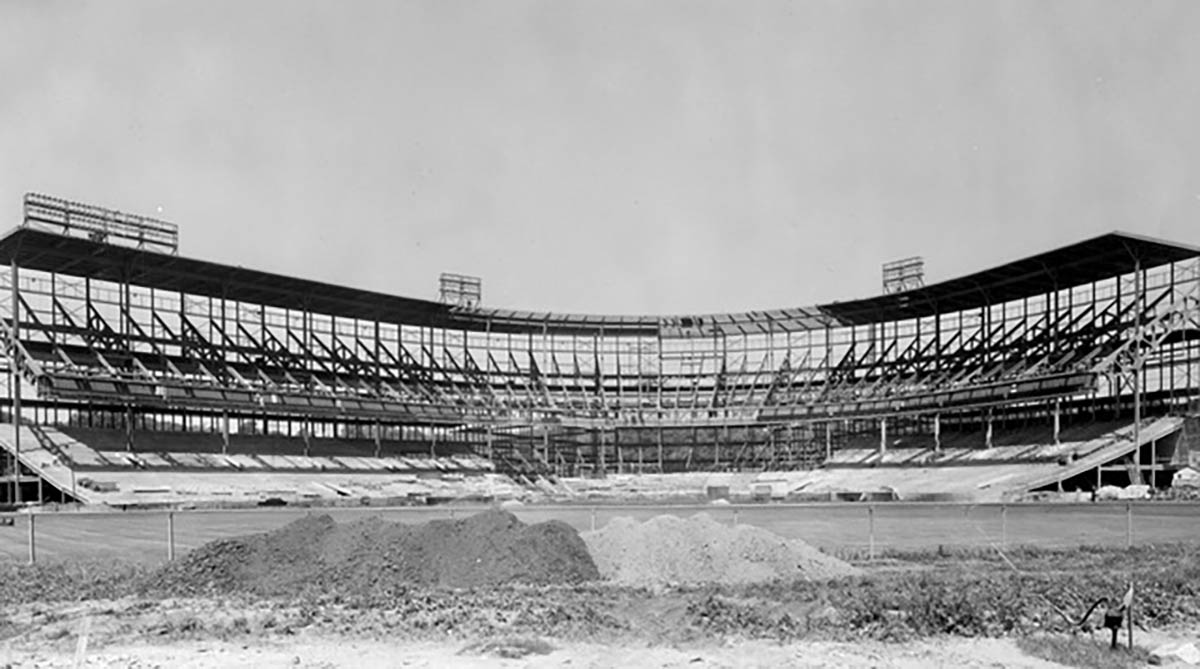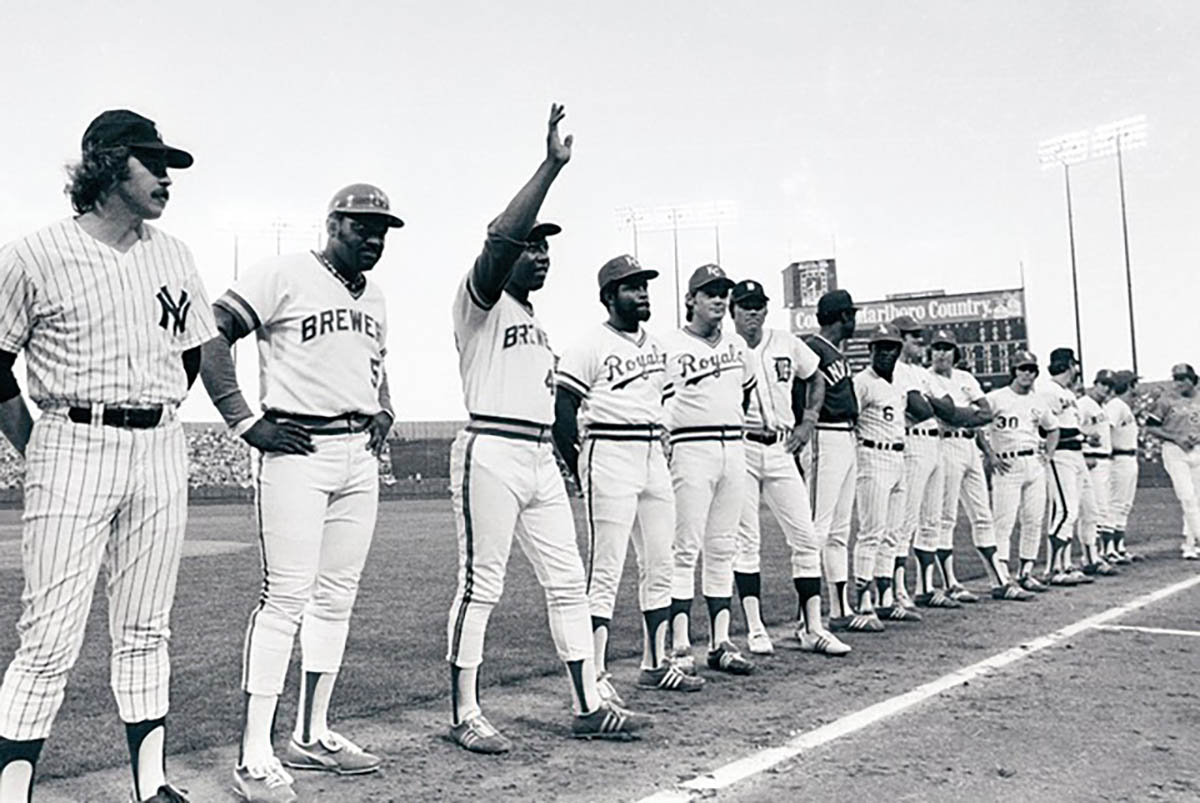 OnMilwaukee: How did you come to write this book?
Jim Cryns: It's really like anything else I've tackled. I've been fascinated about how things work, as much or more than their actual function performance. I wrote a book about the making of the film "Bull Durham" and the making of "Airplane!" It must seem obvious by now it's the background stuff that fascinates me.
When I covered the Brewers and other sports teams in Wisconsin it was always more pleasurable for me to see the periphery. I'd rather sit in the dugout during batting practice, or lean on the batting cage – back in the day when you could do that – and just watch the players get into their groove and routine.
With County Stadium, it seemed like a subject in search of an author. To be clear, this project is about the people that made up this facility, specifically the fans. It's the memories from fans, media members and players that brought this to life. I grew up going to games, rock shows in that place so it seemed obvious to write about it.
What was it about that glorious little shed that we all loved so much?
I think we loved its accessibility, relatability and ability to store our collective memories. As I've said for a long while, it was a dump in later years, but it was our dump. I do mean that affectionately. There was nothing aesthetically pleasing about the place, but that's how the game should be played.
The entertainment for me and others was on the field. We loved it because it allowed us to be us. Whether sitting with a friend drinking a beer during the Pink Floyd show or watching the Braves go into extra innings, that memory is still encased in the park that was there. Kind of like a non-depressing tomb. We tend to think of our history was a little more rosy than it actually was, but in this instance, it was.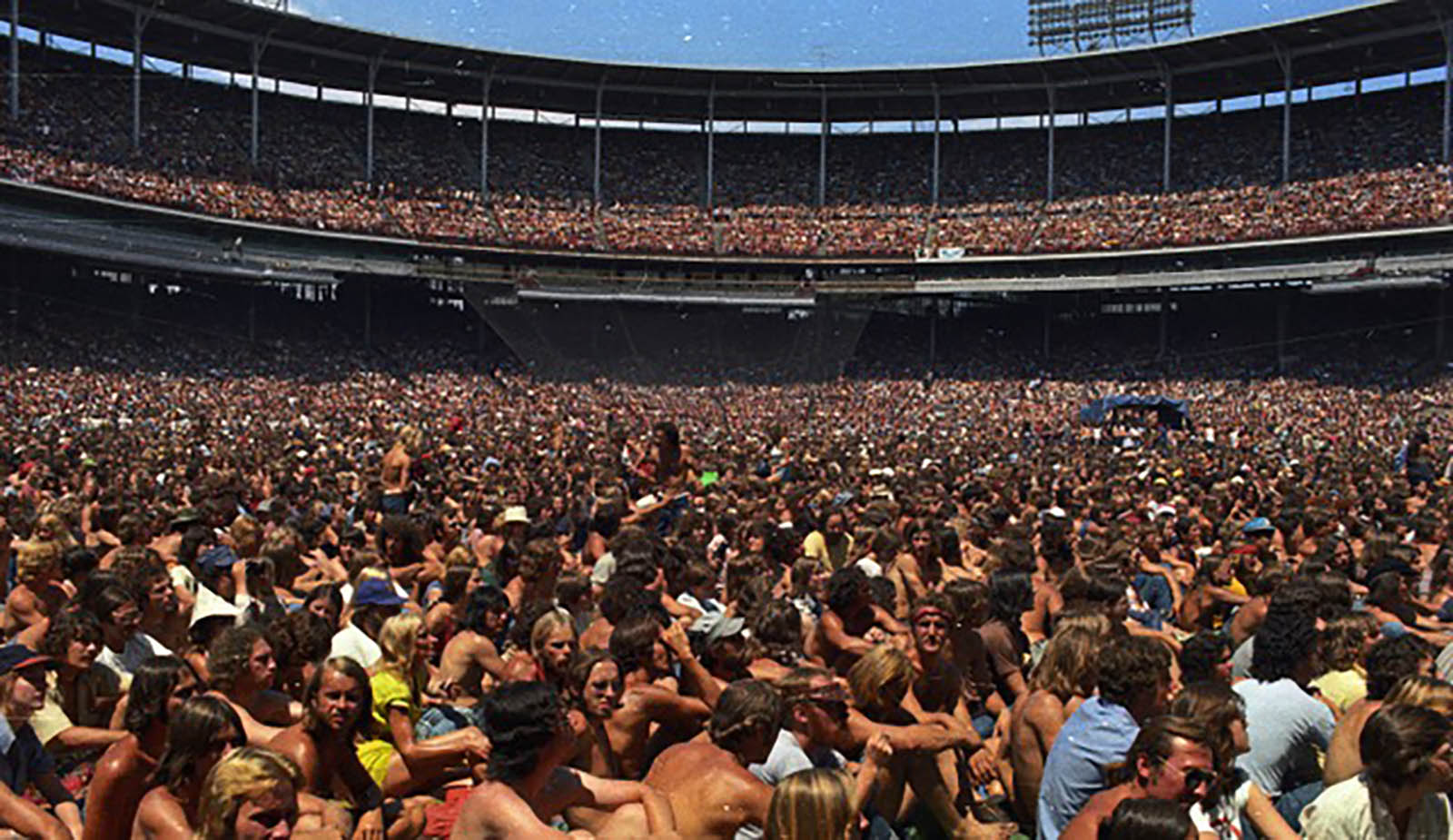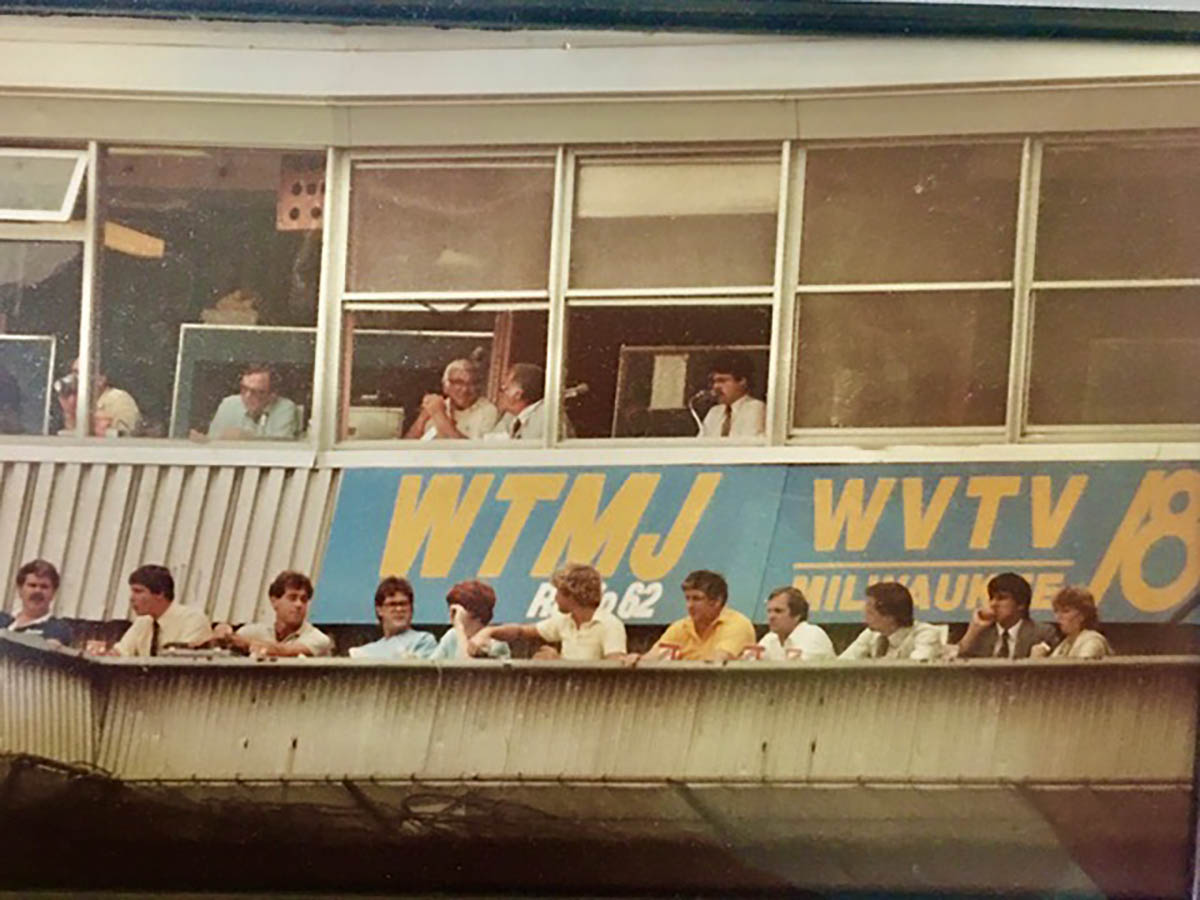 Did you always intend for it to be as extensive as it is or is it something that just kept growing?
It was constantly growing. The more people learn of and about this project, it could keep growing. I honestly believe there could be another volume of memories, perhaps a third. I don't see myself doing that, I'm just relating that the interest, love and experiences are there.
I was only as good as the memories I received, and I got a lot. More than 250 in all, and I actually had to limit the submissions. Some people were bummed their memory didn't make it but I had to draw a line somewhere. I actually went to the mailbox a couple of days ago and got a player memory from former MLB player and Brewer Rick Dempsey. This was a year after I sent him a SASE to get back to me. He must be a busy guy.
It was always a joy to get a memory from someone in the local media who had been there, done that. I've never met one person who didn't like County Stadium. It wasn't five-star, but it was better than that in many ways. Where else could you get a 'Two Fisted Slopper" to dump his beer on the back of your head and watch a guy in a big costume go down a slide after a home run?
Why was it important to you to have so many different kinds of voices – media, fans, etc. – in addition to players and the like? What did they bring to the story?
Simply, if I was forced to pick between players, media and fans, my order would be fans, media then players. Players, by nature, are not very articulate and don't express themselves as well as any reporter or writer requires. When you read the memories included in this book and it belongs to a player, you can rest assured I interviewed them on the telephone.
I received several one-sentence reminisces, and I'm grateful for those. However, the Dwight Bernard memory and the Mark Brouhard memory are big because I was able to prompt them with questions. I'm grateful to every single memory, even if it was a short memory.
The fans are this book. When you think about it they should be. Nothing happened there without them. These experiences are seared in their minds. Who else would you rather hear from? Players moved around the league and rock shows toured the country. The fans remained the same. Whether you watched the Pink Floyd pig explode over the center field bleachers or Robin Yount's 3,000 hit, the fans saw this and related this experience.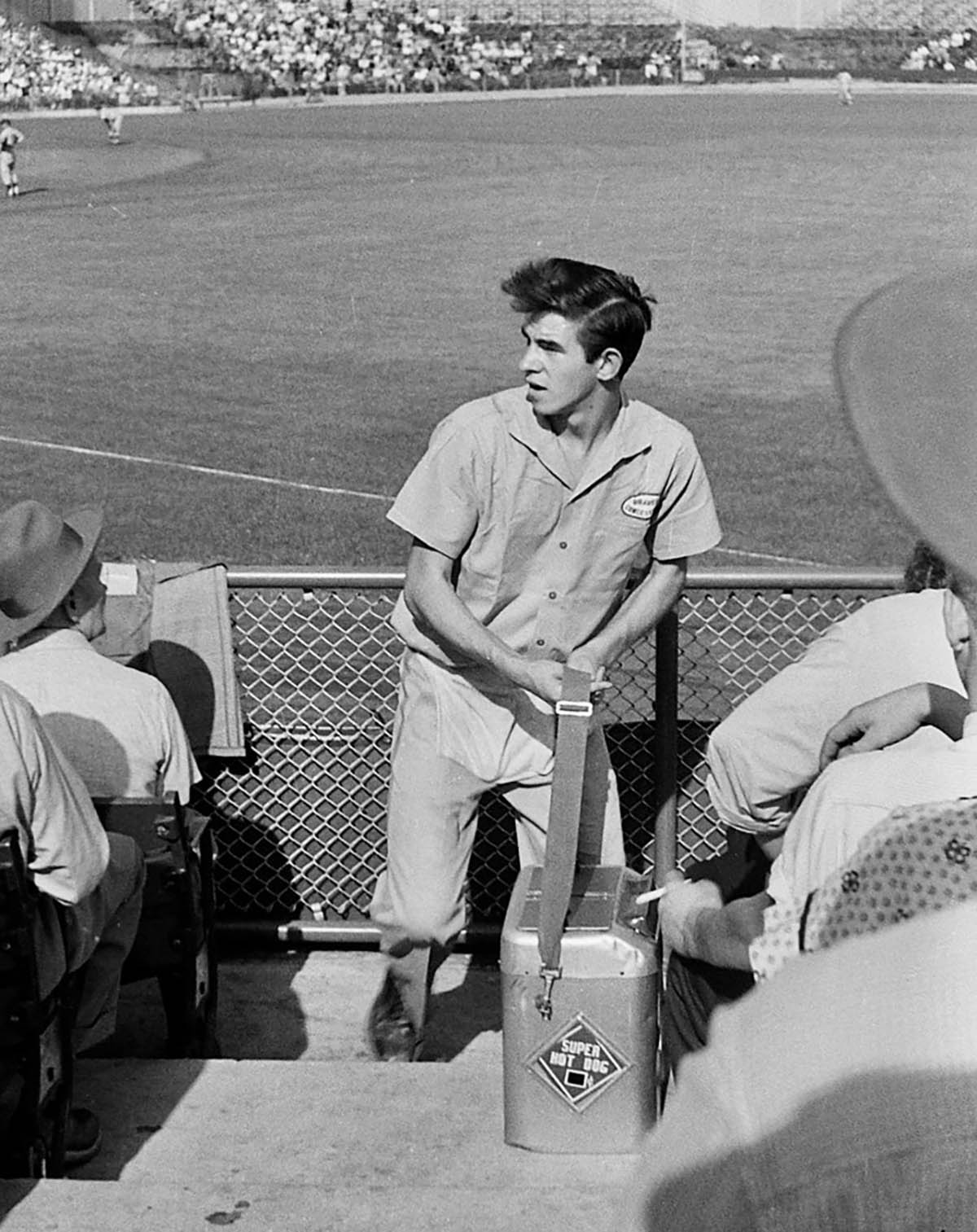 Is it a relief to finally be able to say, "here, it's finished" and watch people enjoy it or does it feel like a project that will keep going in some way, as more memories emerge, etc.?
Yes and yes. It's difficult to work as an editor and look at the same sentence, paragraph and photo a hundred times. That's not an exaggeration. As a creative guy, I get bored quickly. I'm always on to the next project, sometimes to the detriment of a product that demands more attention.
I was an am relieved to have a product and book out there, but at the same time I get the feeling we may not have heard the last of this concept and book. More memories are emerging and people are responding. Sounds like I'm setting up a sequel.
Maybe there is room for another, I don't know. People love to see their name in print. I know I do. I had to select different types of memories to encompass all that went on there. Some fans have expressed they were bummed their memory had to be edited down or omitted, and I feel terrible about that. They took the time to respond, share, but ultimately there is only so much room. However, if someone says the damn thing is 677 pages, why couldn't you include mine? It's a valid point.
At the time of writing it's the number one sports book in the country on Amazon. How does that feel?
I'd rather it was a New York Times Best Seller, but I'll take it. Seriously, you of all people know what it's like to have your work received. I've written more than 1,000 published articles, but a book is different. You run the risk of being insulted, hurt about your work. I never had a problem sending off an article to an editor. Never gave it a second thought and 99.9 percent of the time my piece was published with no editing.
A book, screenplay is different. You're imbuing that project with part of your heart, your real identity. It feels incredible that people are responding, especially to a project like this. I know this sounds corny, but it really is for them.
What do you miss most about County Stadium?
I miss the days when you could jeer an opposing player, have a few beers with your friends and be a little stupid. You can't do that anymore. It has all become so sanitized. In the County Stadium days, we'd hit a Friday afternoon and ask friends what they wanted to do that night. "The Brewers are in town."
Great, off to the stadium we went. We'd pick up a 12-pack and sit in the parking lot before the game. I went to Whitefish Bay High School and I distinctly recall hopping on I-43 with much less traffic than you see these days. You could be at the park in 14 minutes with a beer cracked by then. (Legal drinking age was 18.)
I'm definitely not a poet, but I still distinctly recall driving down the hill approaching County Stadium with the afternoon sun coming down. You'd walk in and smell the peanuts and popcorn and now you'd arrived.
I miss it all.
Born in Brooklyn, N.Y., where he lived until he was 17, Bobby received his BA-Mass Communications from UWM in 1989 and has lived in Walker's Point, Bay View, Enderis Park, South Milwaukee and on the East Side.
He has published three non-fiction books in Italy – including one about an event in Milwaukee history, which was published in the U.S. in autumn 2010. Four more books, all about Milwaukee, have been published by The History Press.
With his most recent band, The Yell Leaders, Bobby released four LPs and had a songs featured in episodes of TV's "Party of Five" and "Dawson's Creek," and films in Japan, South America and the U.S. The Yell Leaders were named the best unsigned band in their region by VH-1 as part of its Rock Across America 1998 Tour. Most recently, the band contributed tracks to a UK vinyl/CD tribute to the Redskins and collaborated on a track with Italian novelist Enrico Remmert.
He's produced three installments of the "OMCD" series of local music compilations for OnMilwaukee.com and in 2007 produced a CD of Italian music and poetry.
In 2005, he was awarded the City of Asti's (Italy) Journalism Prize for his work focusing on that area. He has also won awards from the Milwaukee Press Club.
He can be heard weekly on 88Nine Radio Milwaukee talking about his "Urban Spelunking" series of stories.