On April 1, in honor of the holiday, Culver's tweeted out a joke menu item: the "curderburger," one immense fried cheese curd on a bun. But apparently for the Wisconsin-based fast food chain, this idea was no laughing matter because the "curderburger" will become a delicious reality next month.
For one day only – Friday, Oct. 15, aka National Cheese Curd Day – Culver's will offer limited numbers of the extra-cheesy burger beast at locations across the nation. And thanks to Capital Times features and newsletter editor/bizarre food spelunker extraordinaire Rob Thomas, we have a first look at this super-curdy, heart-hurty display of dairy.
On April 1, @culvers announced as an April Fool's Day prank that they would be releasing a "Curderburger."
On October 15, they're doing it for real. pic.twitter.com/XUHSaAtwbE — Rob Thomas (@robt77) September 29, 2021
So thanks to this sneak peek, we see that Culver's "curderburger" goes beyond the simple original April Fools' pitch of "what if a burger was a cheese curd." The sandwich comes complete with an actual meat patty and some classic burger toppings – but instead of your typical slice of melted cheese, the burger arrives with a thick disc of breaded fried cheese curd. According to Thomas' piece at the Capital Times, Culver's describes the star ingredient as "a cheese crown" – but that looks less like a dainty crown and more like one of those towering hats the Buckingham Palace guards wear.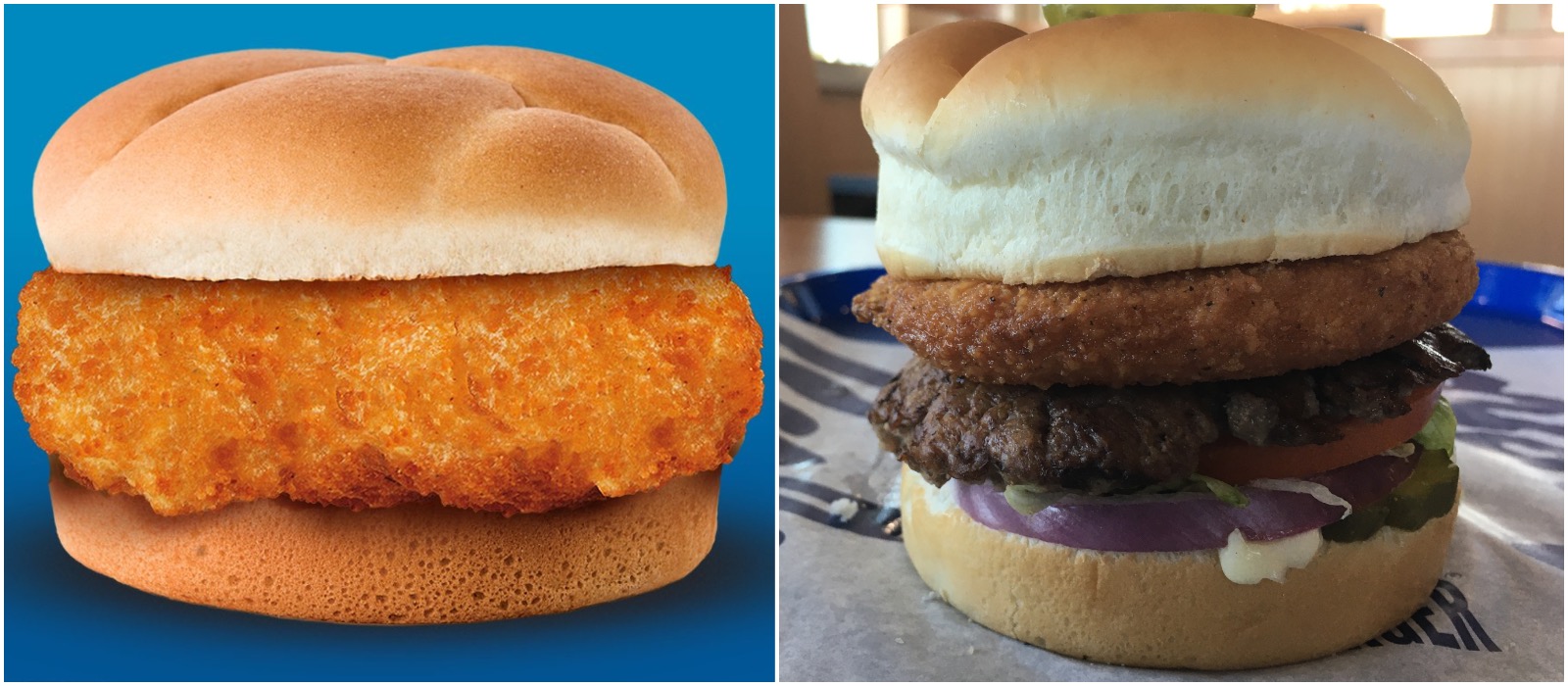 All of this is to say: Yes, we want to eat it. Now, preferably.
Again, the "curderburger" will go from myth to menu item for one day only on Oct. 15 – and Culver's locations will only have a limited supply, so perhaps get there early and brace yourself (and your arteries) for a breakfast of curderburger.
For more updates on this glorious monstrosity, stay tuned to OnMilwaukee – because you bet your butterburger-ed buns we're taste-testing this thing. Probably with a side of regular cheese curds to go with it. Because Wisconsin.
As much as it is a gigantic cliché to say that one has always had a passion for film, Matt Mueller has always had a passion for film. Whether it was bringing in the latest movie reviews for his first grade show-and-tell or writing film reviews for the St. Norbert College Times as a high school student, Matt is way too obsessed with movies for his own good.
When he's not writing about the latest blockbuster or talking much too glowingly about "Piranha 3D," Matt can probably be found watching literally any sport (minus cricket) or working at - get this - a local movie theater. Or watching a movie. Yeah, he's probably watching a movie.