OnMilwaukee has partnered with MillerCoors to highlight some of Milwaukee's legendary watering holes. Don't you forget about them! Read all of them here. AND please celebrate this summer responsibly.
It's 4:30 on a Thursday afternoon and every barstool is taken at The Uptowner, 1032 E. Center St. And no one – not one single person sitting at the bar - is looking at their phone.
"The art of conversation is not lost here," says Steve Johnson, who owns the Riverwest bar with his wife, Shawnette Smart.
The corner tavern is literally and figuratively the "poster bar" of the ecelectic neighborhood that attracts, both day and night, drinkers of myriad ages and races, with a plethora of artists and musicians.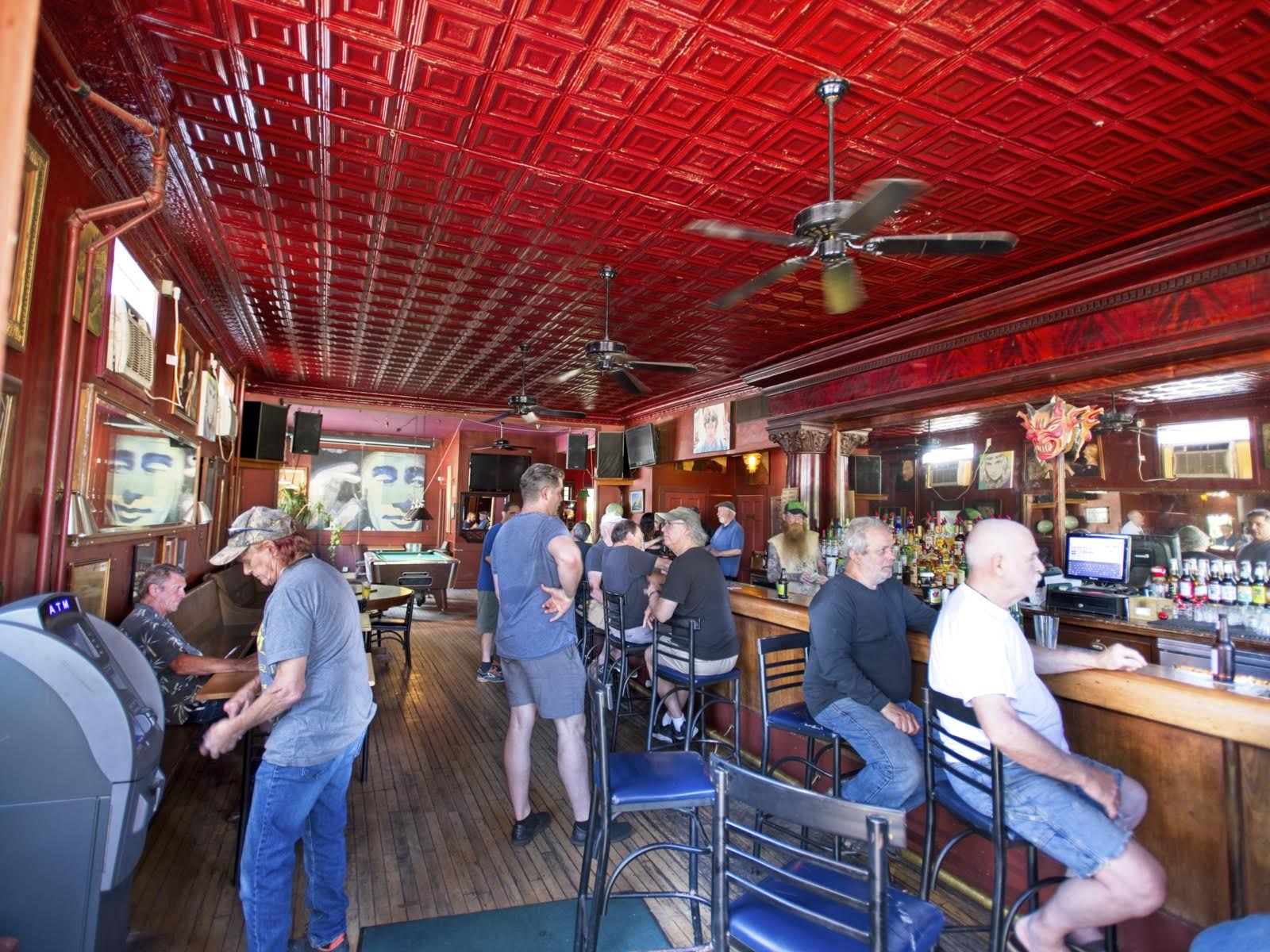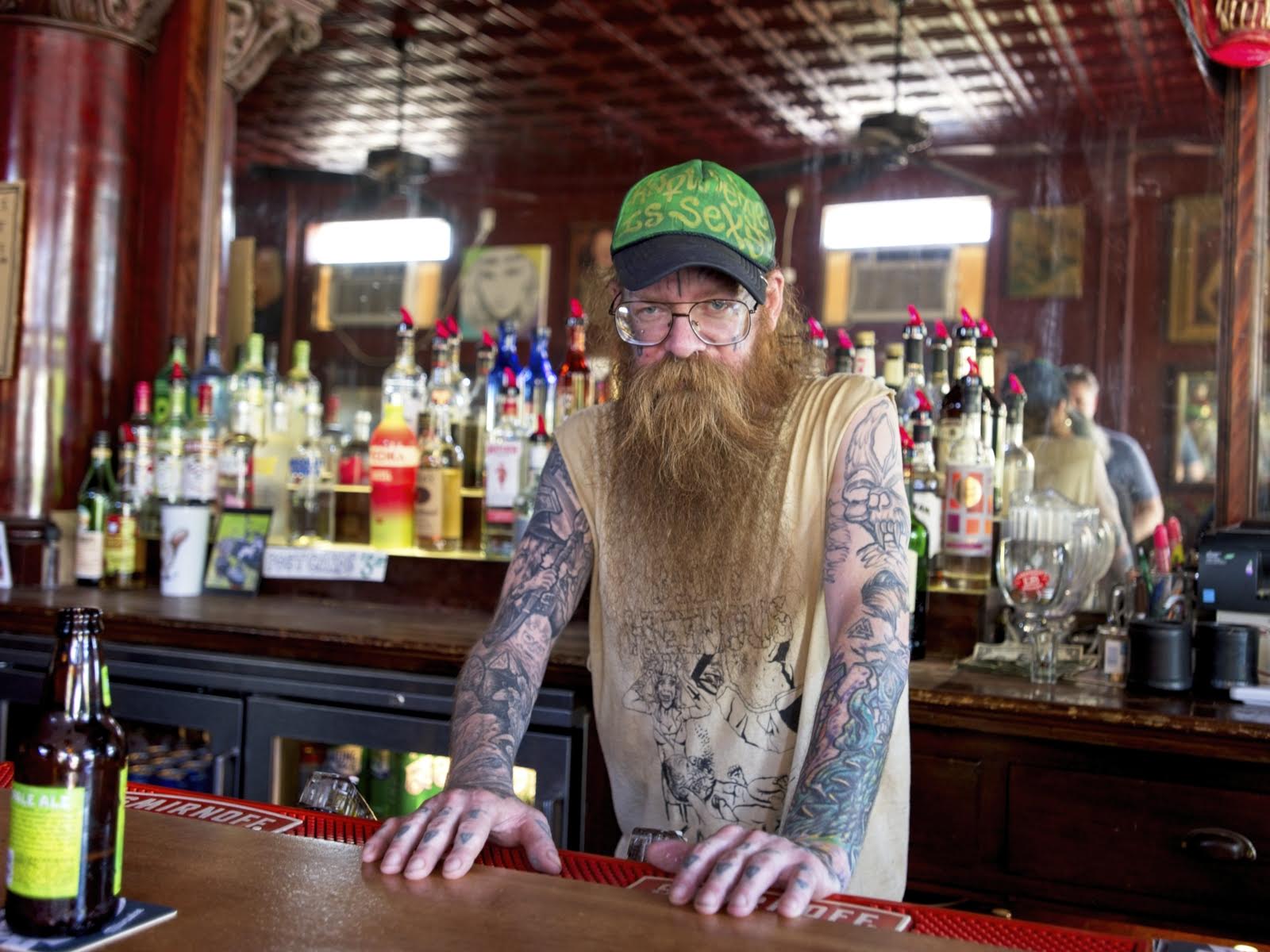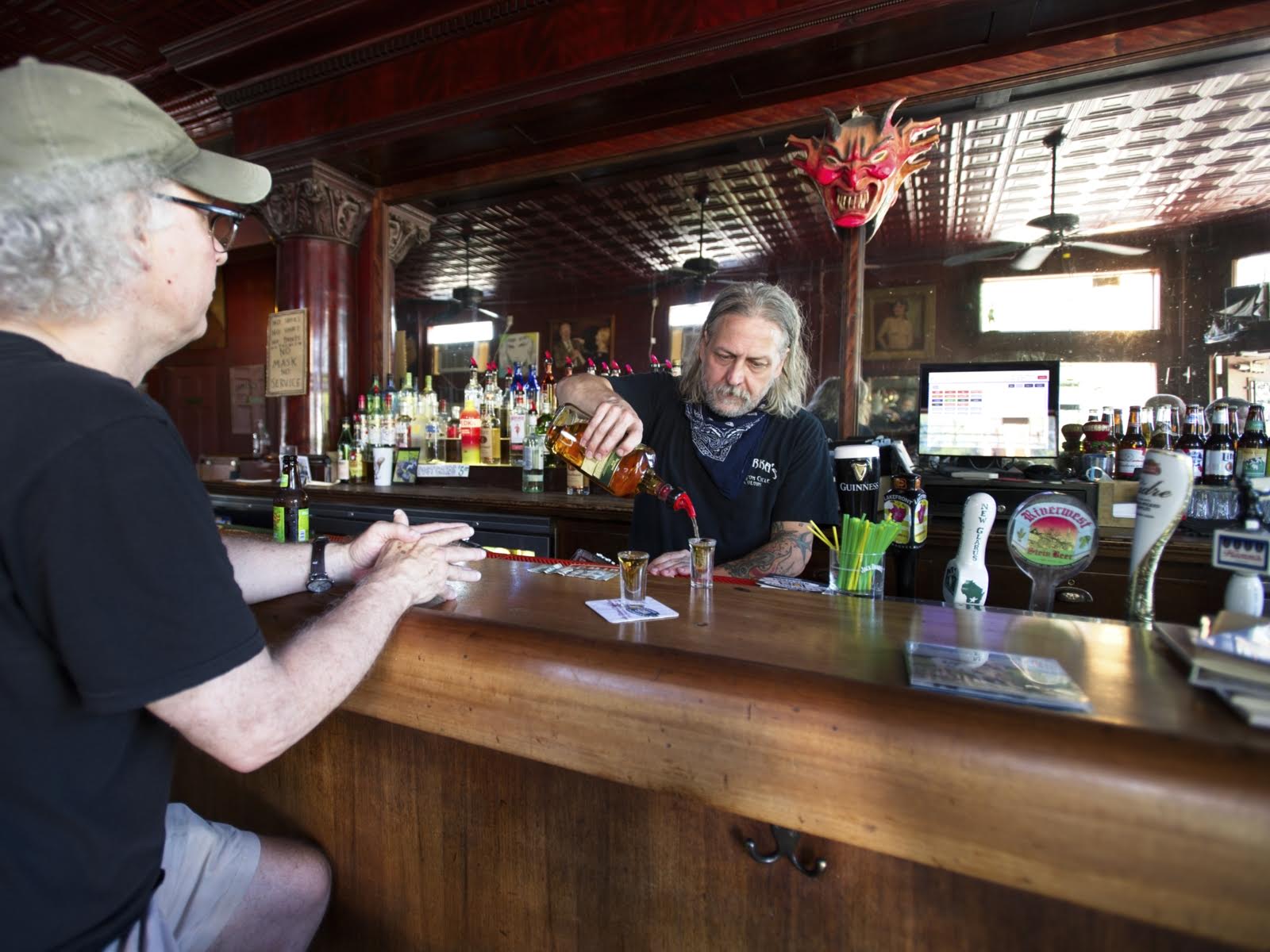 Because of COVID-19, The Uptowner was closed for six months, and reopened with limited capacity last September. "It's a 30-foot bar, so we had exactly five stools, six feet a part," says Johnson.
During the downtime, Johnson says he painted the bathrooms and patched some holes in the floor of his no-frills watering hole. A sign is still tacked to the wall reading: No shoes, no shirts, no pants, no problem. No mask, no service.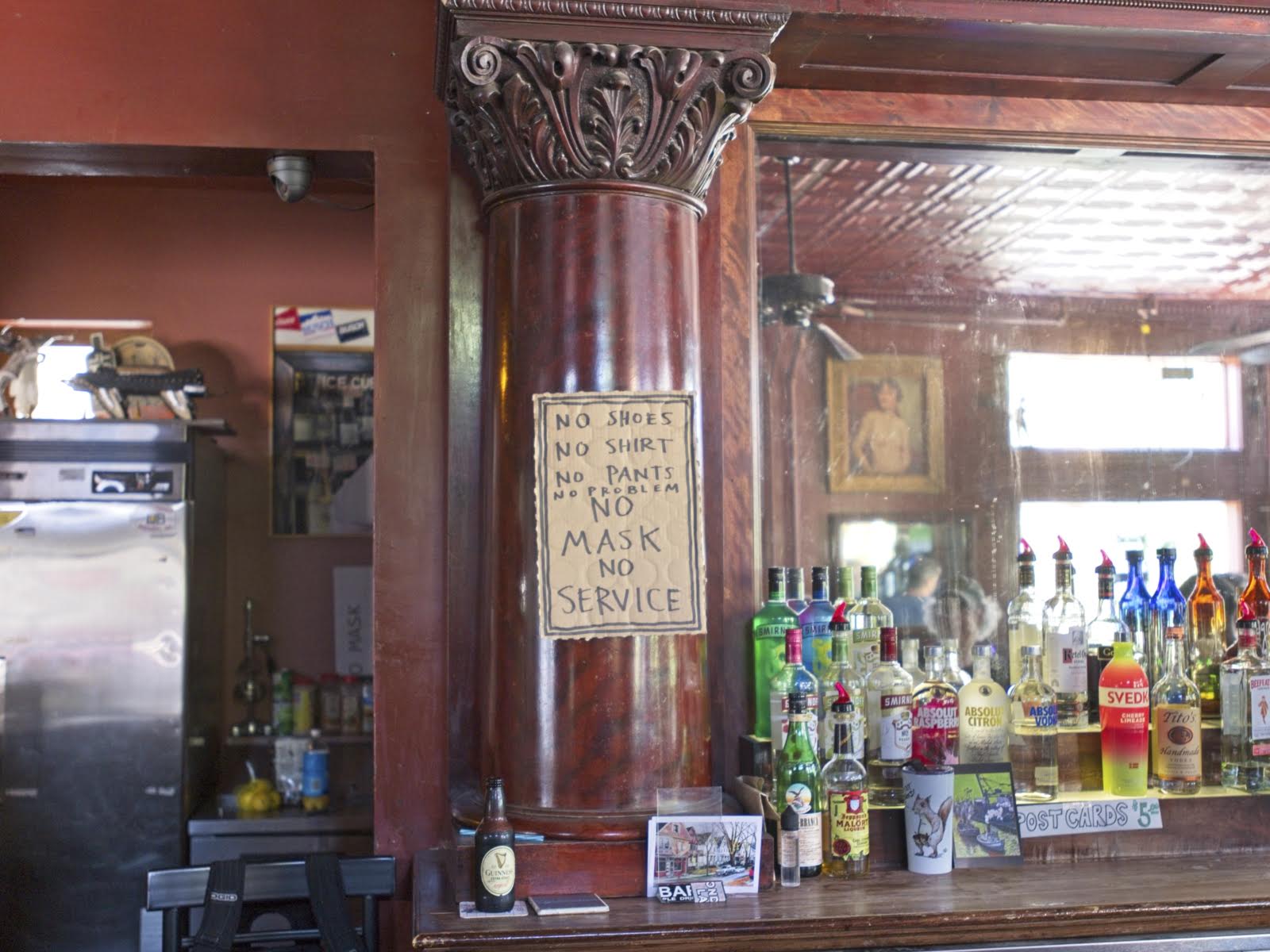 Recently, The Uptowner returned to offering live music every Sunday afternoon. This Sunday, The Alex Wilson Band will play a free show from 2 p.m. to 5 p.m. The bass player, Billy Peterson, played on Bob Dylan's legendary album, "Blood On the Tracks."
The Uptowner, which opened in 1884, is the oldest continuously-open bar in the city. Puddlers Hall and Landmark 1850 were built before Uptowner, but were closed for periods of time. During Prohibition, the space was converted to a drugstore, but rumor says it was just a front to continue selling alcohol.
Around 1950, "Chic" Giacalone bought the building and named it The Uptowner. Johnson and Smart acquired the bar in 1985 and began operating it in late 1986. Before that, they ran Gordon Park Pub, now Nessun Dorma, 2778 N. Weil St. The couple has been married for 35 years and lived in the apartment above the bar where they raised three children.
Forty-plus years of bar ownership has rewarded Johnson with a treasure trove of hilarious and fascinating stories, like one about Napoleon Armstrong, a longtime customer, friend and occasional bartender, who was "technically the godfather" to Johnson's and Smart's son, Charlie.
Armstrong, who did not have any fingers on his left hand, was called "Pops" by his friends. One winter night, Johnson returned to The Uptowner to find Armstrong standing behind the bar, but asleep with his head resting on the bar. He was wearing a thin, white Naugahyde coat with the register cash stuffed in the pockets.
"I thought for a moment. Then I woke him up and said, 'Hey, Pops, listen. Thanks for holding the money for me. I know it's mine because you wouldn't carry this small sh*t around with you – singles and fives?'" says Johnson.
Later Johnson read an obituary in the newspaper about a man with the same name – what are the chances? – and so he called the funeral home to make sure it was his friend whom he hadn't seen in a while.
"I called Banks (funeral home) on Villard and I said, 'can you check if a friend of mine is there? His name is Napoleon Armstrong and he has the fingers of his left hand chopped off,'" says Johnson.
"The funeral director went to check and came back with, 'Yeah, he's here. And I don't rightly know if they've been chopped off. Looks to me like they've been sawed off.'"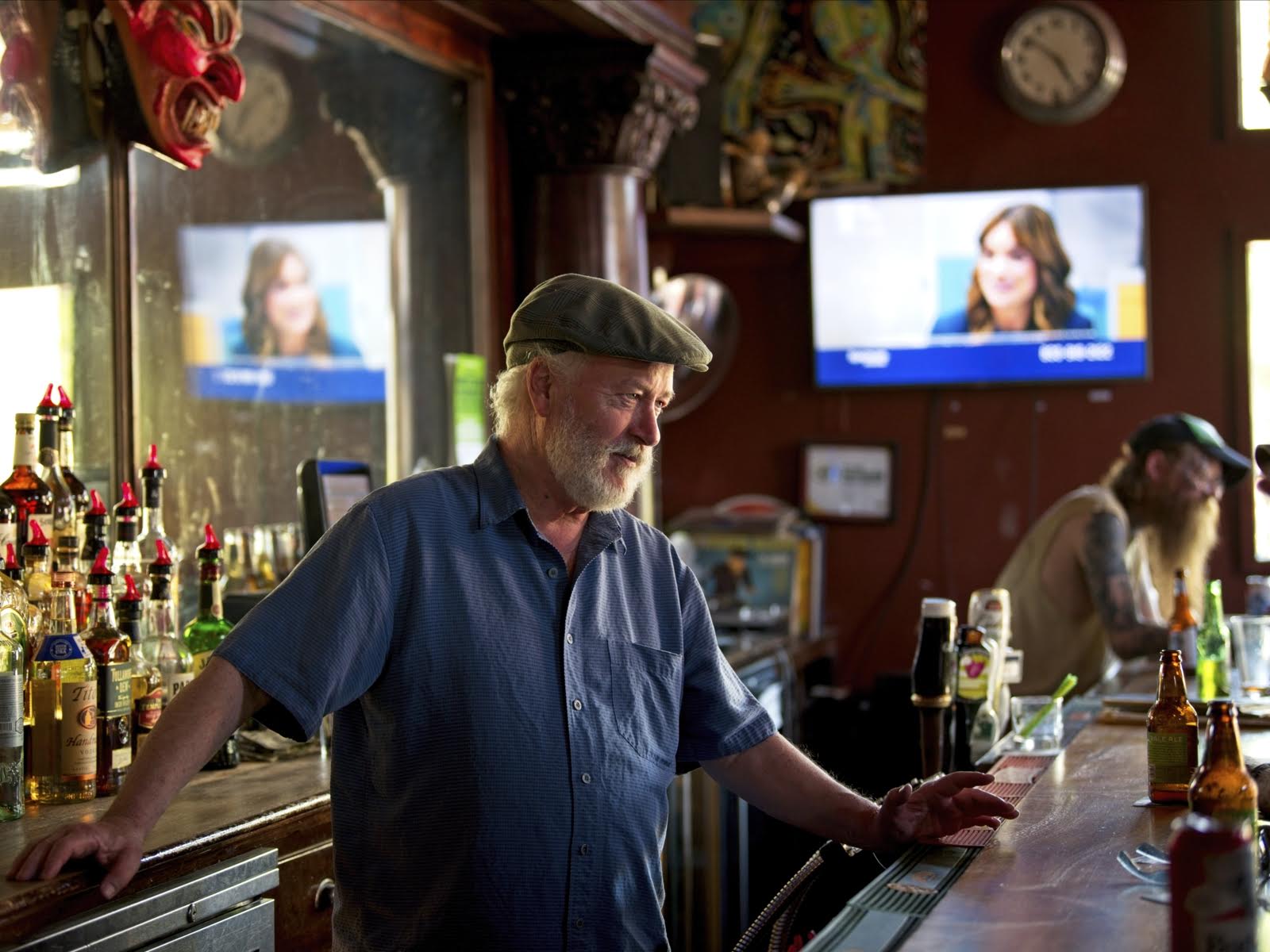 Another of his favorite tales is about a billionaire from Ethiopia who came to Milwaukee to "find his true self as a sax player," but instead spent most of his time and money at the bar.
"His father would come to town and all he had to do was pretend he didn't drink and his father would put a million dollars in his bank account. He loved us and he loved our family so much. When one of our kids was born he actually broke into the hospital nursery before visiting hours and took a picture of himself with the baby," says Johnson, laughing.
Some famous folks have frequented the Uptowner, too. This is, in part, why Johnson chose "home of the beautiful people" as a tongue-and-cheek tagline.
About 20 years ago, Johnson's brother, Bill, started a Jesuit middle school on Milwaukee. Somehow, he got Steve Allen – an actor, comedian and writer who was the first host of "The Tonight Show" – to host a fundraiser for the school.
"One day, Bill asks me, 'wanna come to the airport with me to pick up Steve Allen?'" says Johnson. "The next thing I know, I'm at the airport, and there's Steve Allen in a green plaid coat and a toupee, carrying his own luggage and walking toward my car."
During his stay in Milwaukee, Allen spent time drinking beer at The Uptowner.
"People were walking in, freaking out," says Johnson.
In 1993, Bill was driving Downtown and on the corner of Plankinton and Michigan, noticed a man struggling to read a map. Bill pulled over and asked the man if he needed help.
Turns out the man was a bayan (Russian folk instrument similar to an accordion) player named Stas Venglevski who was in Milwaukee to work with a fine arts quartet at UWM, and went on to become hailed as a virtuoso and release at least 15 albums.
Johnson and Smart financed Venglevski's first studio-recorded cassette on their label, then called Uptowner Records. They later changed the name of the label to Charm School, which still exists today.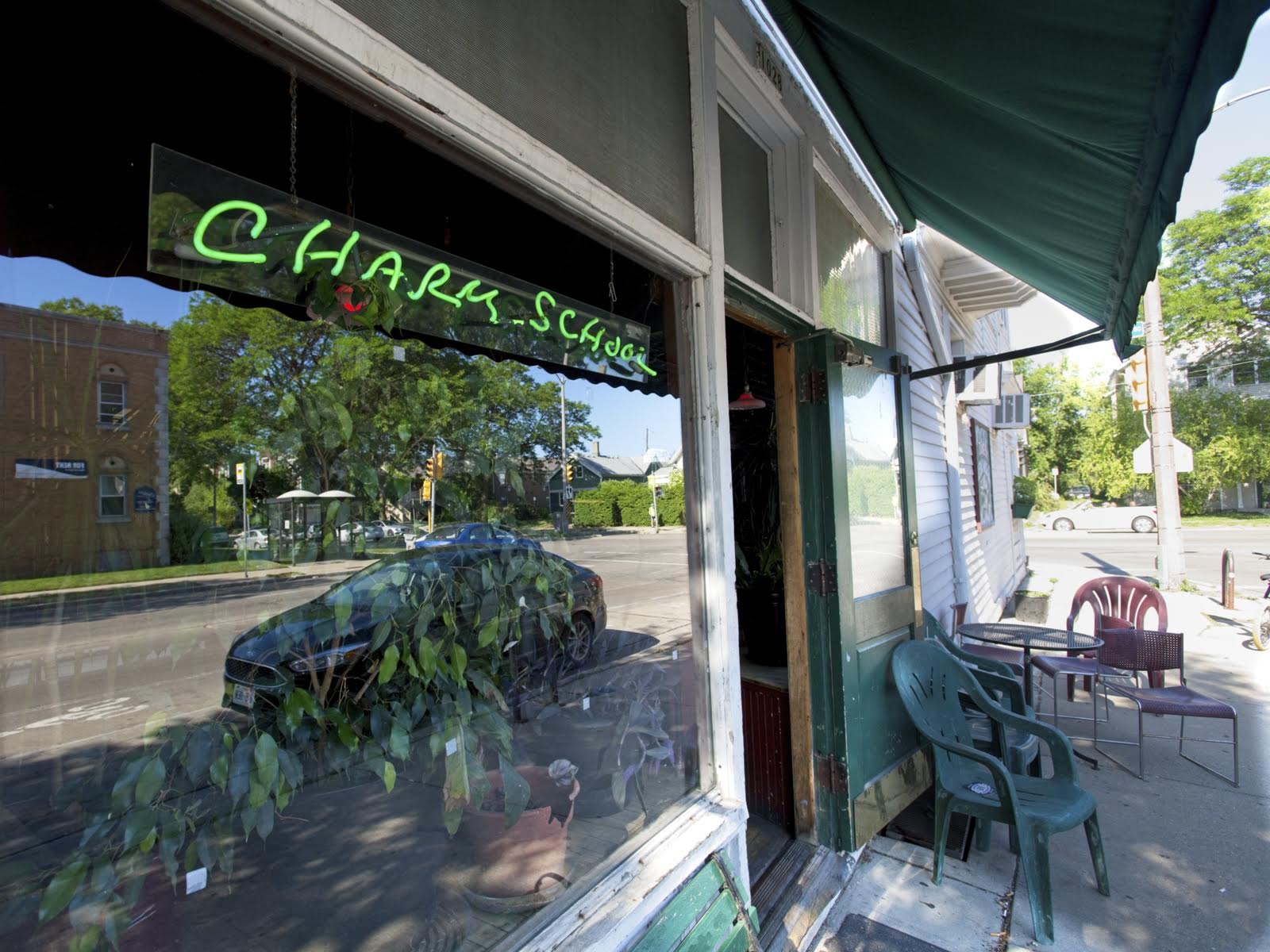 "Now he performs all over the world, in amazing venues, but whenever I call Stas, he comes," says Johnson. "He played at both of my parent's funerals."
During visits over the years, we've met Milwaukee regulars like Andrew Swant and Bobby Ciraldo who, on Valentine's Day in 2007, released a video on YouTube called "What What (In The Butt)" starring the musician Samwell. The video now has more than 72,000,000 views.
"We love the people and the bartenders – a bunch of smart, funny, interesting weirdos. You don't go there to get laid, or go on dates, or network, you go to The Uptowner to drink cheap beer and have crazy conversations with crazy characters and listen to good music," Swant told us in 2017.
Local artist and musician Mike Fredrickson works and hangs out at the Uptowner, too, and numerous of his portraits hang on the wall of prominent bar people from over the years and paintings of Milwaukee neighborhoods so crisp they look more like photographs.
Johnson, who received a bachelor's in fine arts from the University of Wisconsin-Madison and a master's in fine arts from the University of Wisconsin-Milwaukee, appreciates art greatly and displays a lot of it on the walls of his tavern. However, he hasn't dabbled into art in a long time.
"Well, I painted the bar bathrooms," says Johnson. "And I painted a porch."
At 71, Johnson says he has no plans to retire or sell the bar. He considered retiring briefly when he turned 70, but decided not to because his dad retired at 75 and then a few months later suffered a heart attack. But that's not the only reason why Johnson stays.
"I'm the space keeper here," says Johnson.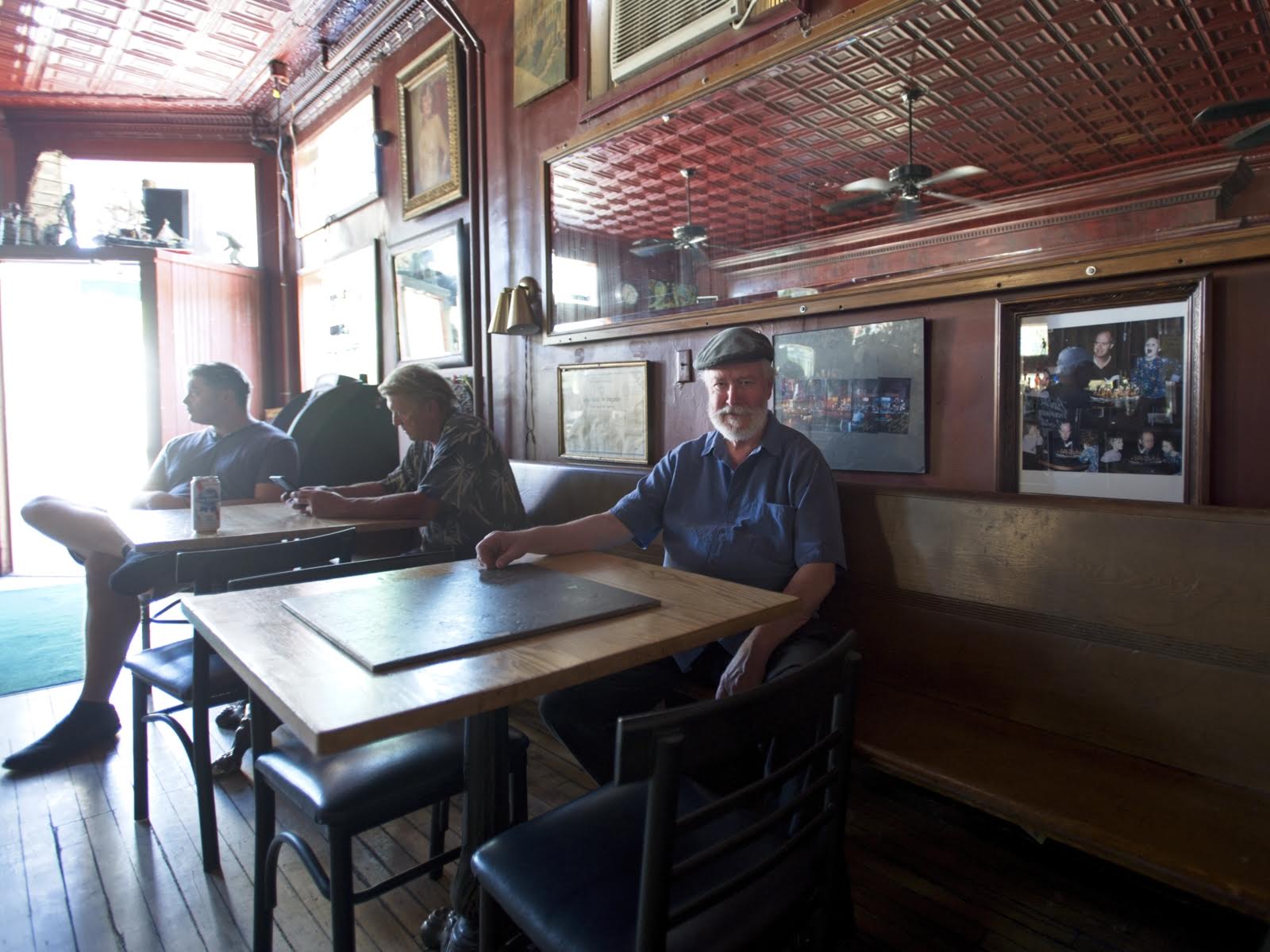 Molly Snyder started writing and publishing her work at the age 10, when her community newspaper printed her poem, "The Unicorn." Since then, she's expanded beyond the subject of mythical creatures and written in many different mediums but, nearest and dearest to her heart, thousands of articles for OnMilwaukee.

Molly is a regular contributor to FOX6 News and numerous radio stations as well as the co-host of "Dandelions: A Podcast For Women." She's received five Milwaukee Press Club Awards, served as the Pfister Narrator and is the Wisconsin State Fair's Celebrity Cream Puff Eating Champion of 2019.