OnMilwaukee has partnered with MillerCoors to highlight some of Milwaukee's legendary watering holes. Don't you forget about them! Read all of them here. AND please celebrate this summer responsibly.
There is no place like Bryant's when it comes to experiencing a sense of time travel. Just slinking into the joint feels like a step back to a different era when bars were still dark and drinks were still fancy and Sinatra was still in rotation on the jukebox.
I've missed Bryant's and have it at the top of my list of favorite places to hit after I get, as the British would say, the jab. Currently, the lounge is open, but with limited hours and a restricted number of guests allowed to sink into the dreamy booths and sip decadent cocktails, some of which including flaming fruits or ice cream.
Soon, Bryant's, located at 1579 S. 9th St., will return to normal – or the proverbial "new normal" – but what does that mean for a small lounge set back in time?
"One of the best things about Bryant's is that we don't change and have been remarkably the same for over 80 years," says owner John Dye. "But this also creates a special challenge to adapting to new rules and regulations regarding the pandemic."
Currently, Bryant's takes reservations every night they are open and the seating, which was already limited, is even more so with six-feet of distance between tables and booths. Bryant's reservations are fee-free on weekdays and $10 on weekends, but the fee comes off your bill.
"You may not need reservations, but we highly recommend that you make them even if you think we won't be busy," says Dye. "Because of COVID regulations, we can't let people wait inside for a table."
To make reservations for Bryant's go here.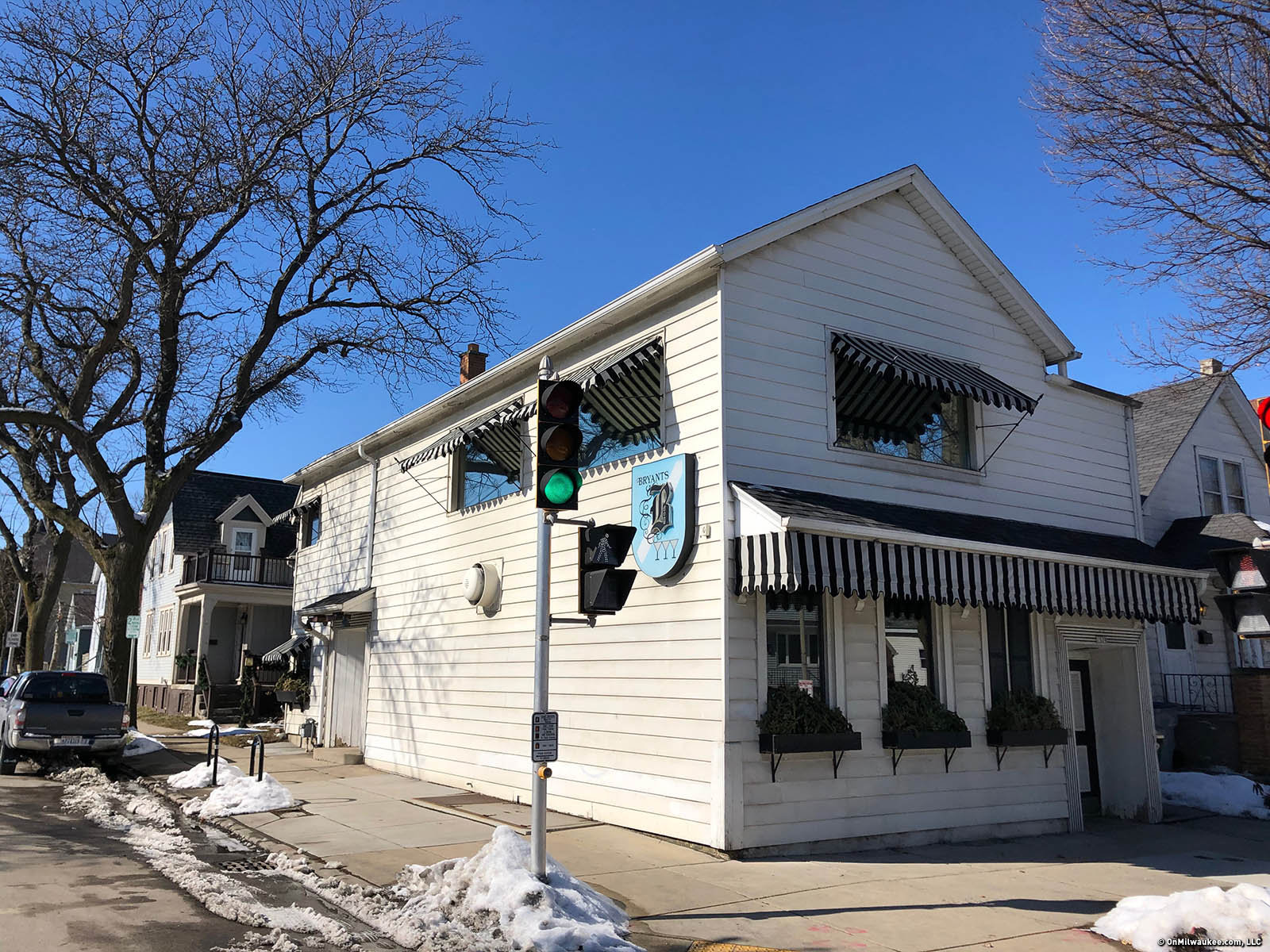 "Unfortunately, people in our industry have somehow been deputized as the enforcers of COVID policy and it is incredibly stressful. A lot of people aren't happy about the COVID safety measures adopted by the city and are taking it out on us, which is unfair and not very kind. We are all in this together and a little kindness goes a long way," says Dye.
In addition to its COVID seating plan, Bryant's only offers a few seats at the bar and added Plexiglas to protect their staff and guests.
"To be really honest, we don't plan on keeping any of this after the pandemic and look forward to returning to the vintage awesomeness that is Bryant's," says Dye. "The one exception may be reservations. We may keep reservations in some form, especially on weekends when seating is limited."
Bryant's needs to look and feel the same, otherwise it won't be Bryant's. But Dye also knows to ensure customer comfort he needed to upgrade his HVAC system to bring in more fresh air and to sanitize the air.
"This has obvious benefits during a pandemic, but I think this is going to be one of those things that will make Bryant's more comfortable all times of the year, especially on those busy weekend nights," says Dye.
Although Dye considered outdoor seating at Bryant's, ultimately he didn't do it because of space limitations and because it just wouldn't be the same vibe that brings people from all over the state to experience. Instead, he partnered with Zocolo Food Park and created a pop-up bar concept featuring clear outdoor drinking tents since last November.
"Maybe someday we'll build an outdoor space, but it will be very thought-out and up to the Bryant's very high standards," says Dye.
The building dates back to 1890-ish, but it has been Bryant's since 1936, according to OnMilwaukee's Bobby Tanzilo. It was named for original owner, Bryant Sharp. Dye, who also owns At Random and The Jazz Estate, bought the bar in 2008.
"Even though we are open, Bryant's is missing something. It is missing the energy and buzz on the weekends and the casual coolness of the weekdays. We have always been about escaping the world, and a bunch of Plexiglas and rules makes it hard to forget what is going on in the world," says Dye. "I will be really happy when we can take down the barriers and start serving guests like we want. I'm sure that energetic feeling of a full room will be back and better than ever."

Molly Snyder started writing and publishing her work at the age 10, when her community newspaper printed her poem, "The Unicorn." Since then, she's expanded beyond the subject of mythical creatures and written in many different mediums but, nearest and dearest to her heart, thousands of articles for OnMilwaukee.

Molly is a regular contributor to FOX6 News and numerous radio stations as well as the co-host of "Dandelions: A Podcast For Women." She's received five Milwaukee Press Club Awards, served as the Pfister Narrator and is the Wisconsin State Fair's Celebrity Cream Puff Eating Champion of 2019.