OnMilwaukee has partnered with MillerCoors to highlight some of Milwaukee's legendary watering holes. Don't you forget about them! Read all of them here. AND please celebrate this summer responsibly.
Victor's, 1230 N. Van Buren St., is quite possibly the Milwaukee bar scene's biggest anomaly.
First and foremost, according to the manager Vic Jones, it's a nightclub that, before COVID times, attracted 450 people and required 11 bartenders on the weekends. But it's also a supper club with gargantuan portions known for its prime rib, fish fries, seafood bisque and homemade desserts. And it's a friendly tavern where people from all corners of the city belly up for cheap drinks, a lively sports bar, and – last but certainly not least – a pick-up spot known for having an abundance of available older women.
"Certainly, we're known for having 'cougars' here," says Jones. "I think the Marquette guys started it. One still calls me and says, 'Vic, is there any cougars down there?'"
But Jones is quick to add that Victor's plays many different roles for many different people of all ages, races and sexual identities.
"I call it the 'United Nations Bar,'" says Jones. "We appeal to a wide range of people. The younger people come here late for the club, and as they get older they eventually realize we have food and they start coming for the steaks and fish fries. It's full-circle."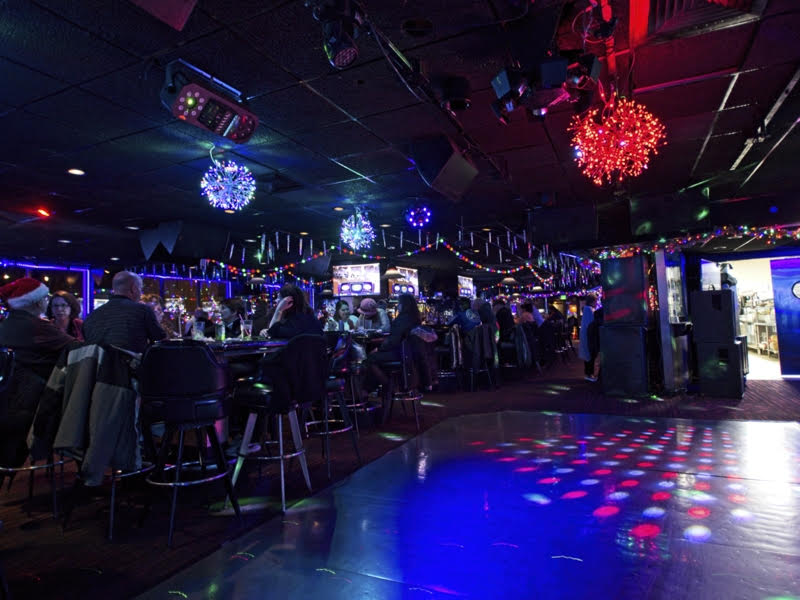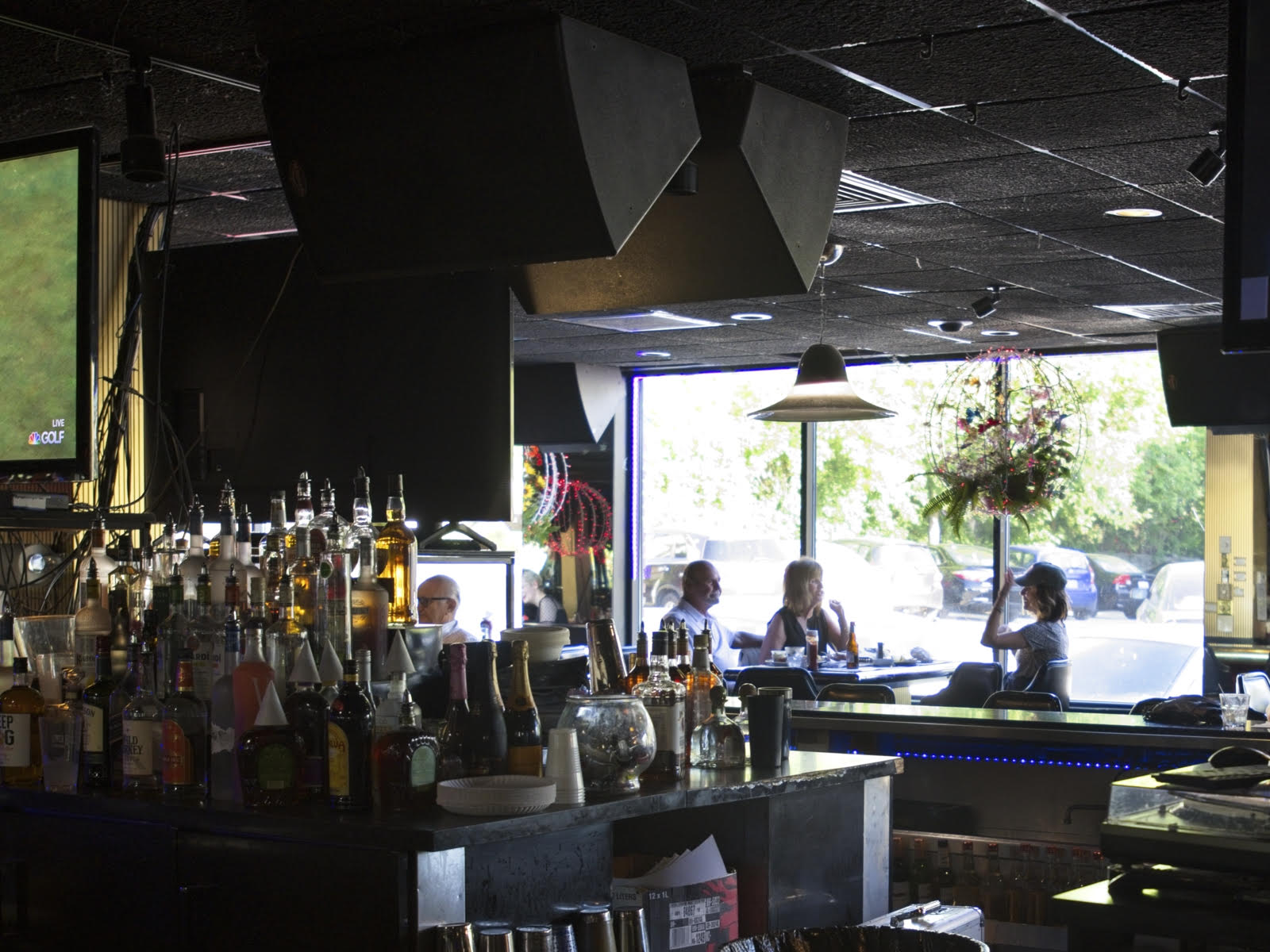 In 1967, Jone's father, Victor Jones, Sr., opened the swanky-yet-low-key spot. The elder Jones and his wife started dating at 12, got married at 18 and had seven children. Today they are 92 – together for 80 years – and neither of them have ever smoked or drank an alcoholic beverage in their entire lives.
"My dad still comes in here almost every day. If he can walk, he's here," says Jones.
Like most bars and restaurants, Victor's struggled during the COVID-19 shutdown and subsequent mandates, but survived in part due to their loyal customers who supported the business by purchasing take-out meals. Jones is proud no one ever traced a case of COVID back to Victor's, even though he contracted it himself, but most likely from his son.
"I'm lucky. I didn't feel sick after getting it. But then again I've been sticking my fingers into gross stuff around here for 40 years now. I've built up quite an immune system," he says.
After 15 months, the nightlife is starting to return to normal at Victor's.
"We lost the dance floor for three months during COVID, and that was tough. But it's great to have my DJs back," says Jones.
Jones, who worked as a DJ at Victors for 15 years, prefers the music to have a diversity that matches the clientele.
"I tell them 'play what you would play at a wedding': old stuff, new stuff, sing-along stuff," says Jones.
Few changes were made to Victor's during the shutdown other than the fish fries went from all-you-can-eat to a set portion.
"It's so huge no one can finish it anyway," says Jones.
And it's true. On a recent Friday night we stopped in for a fish fry and left on the brink of the proverbial food coma. Our meal started with bisque – deliciously creamy and loaded with fresh seafood – along with an entire round loaf of bread glazed with butter and honey.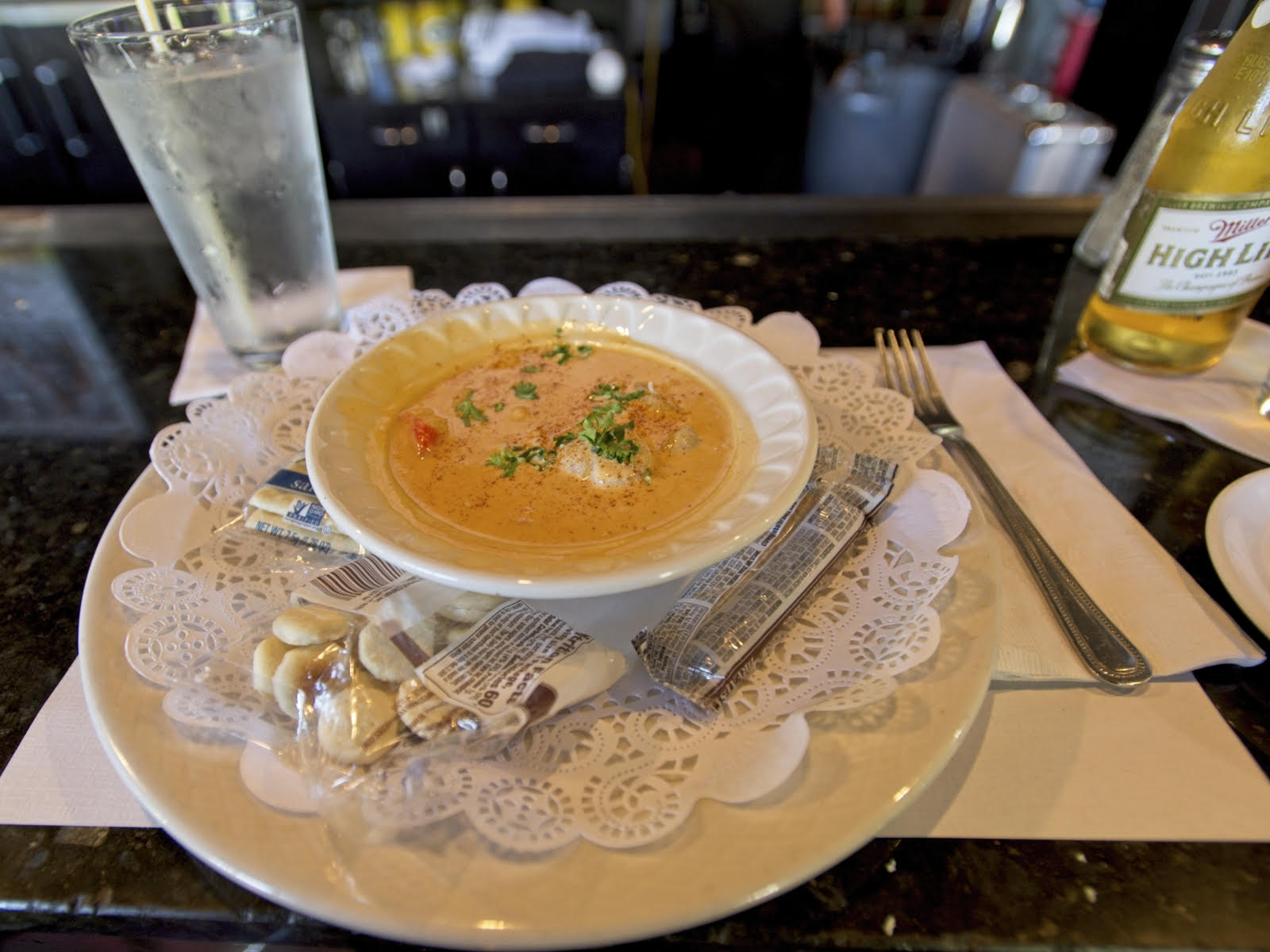 We then moved along to the fish fries; we ordered a lightly breaded perch and a beer battered cod. Both came with three huge pieces of fish, a small trough of tartar sauce, cole slaw and a choice of potato. With potato pancakes not an option that night, we chose the loaded baked potato and the cheesy hash browns.
Just as Jones predicted, we couldn't come anywhere near finishing our dinners. This didn't stop us, however, from saying yes to the carrot cake, made by Jones's sister Susan Clark, even though we could only ingest a few bites. (It went amazingly well the next morning with coffee.)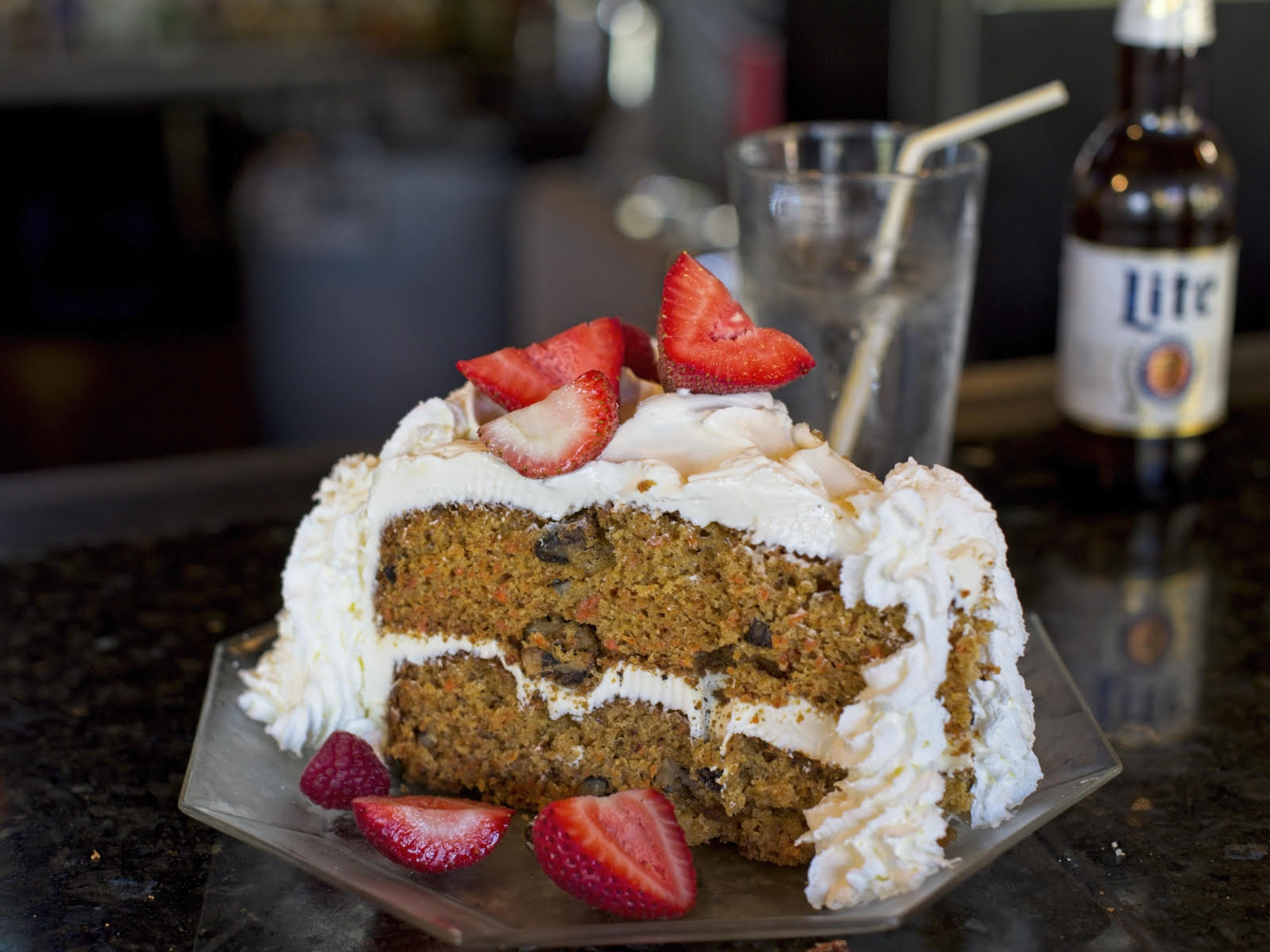 The size of the portions reflect the Jones family's generosity, which is one of the many reasons they have remained in business for so long. Before COVID, Victor's was known for its free buffets during sporting events, free pizzas and large, cheap drinks always made with "call" liquors.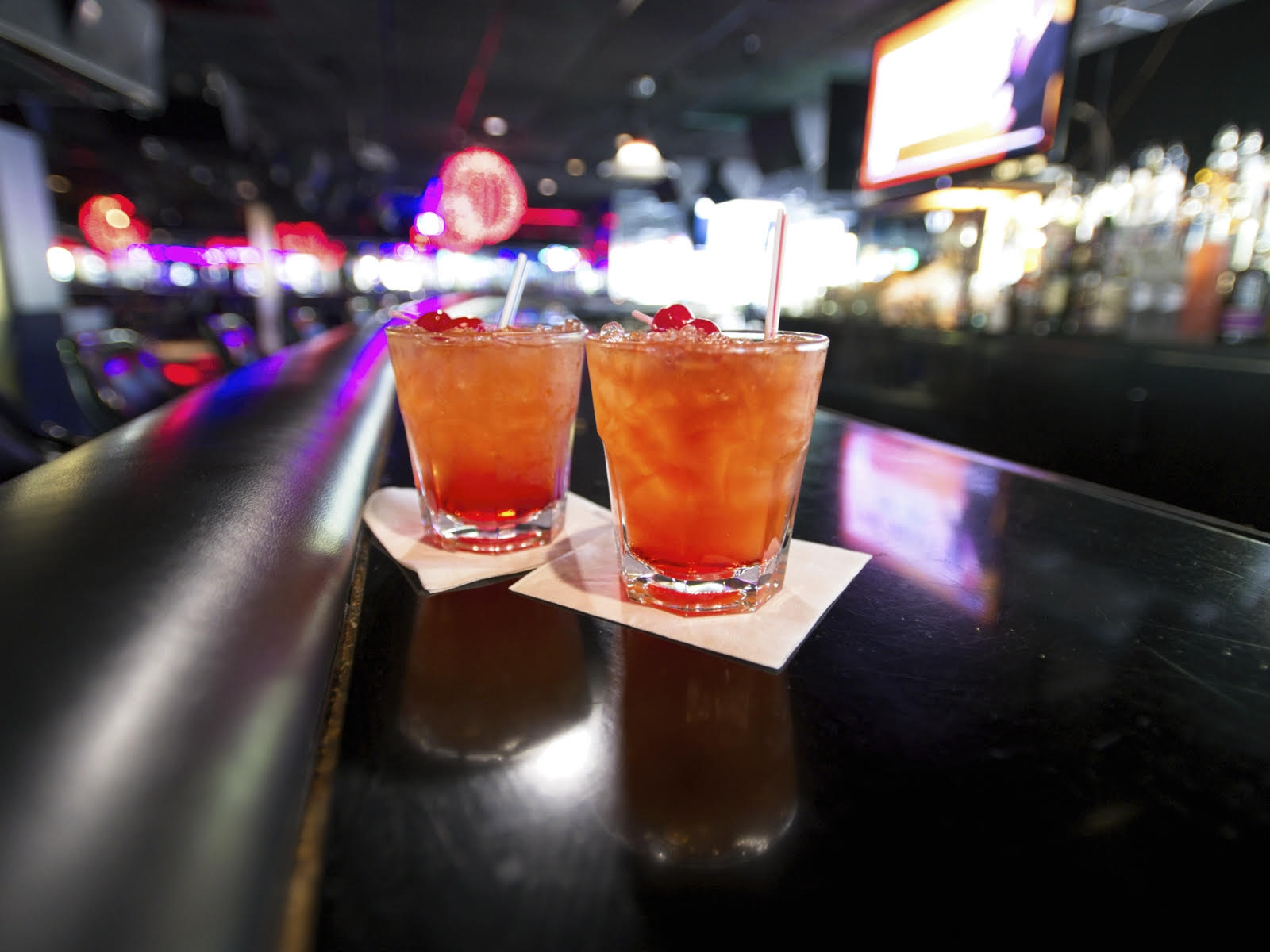 "When you order a Scotch and water, you get Dewar's, but for the price of a rail drink. Same with vodka soda. You get Skyy," says Jones.
Jones says the family's generosity started with his father and is one of the main reasons why he's stayed with the business for so long. However, at age 65 and after over 40 years in the business, Jones is thinking about the future of Victor's. He and his late wife decided long ago that their three children would not take over someday, and none of the other siblings or their kids are interested either.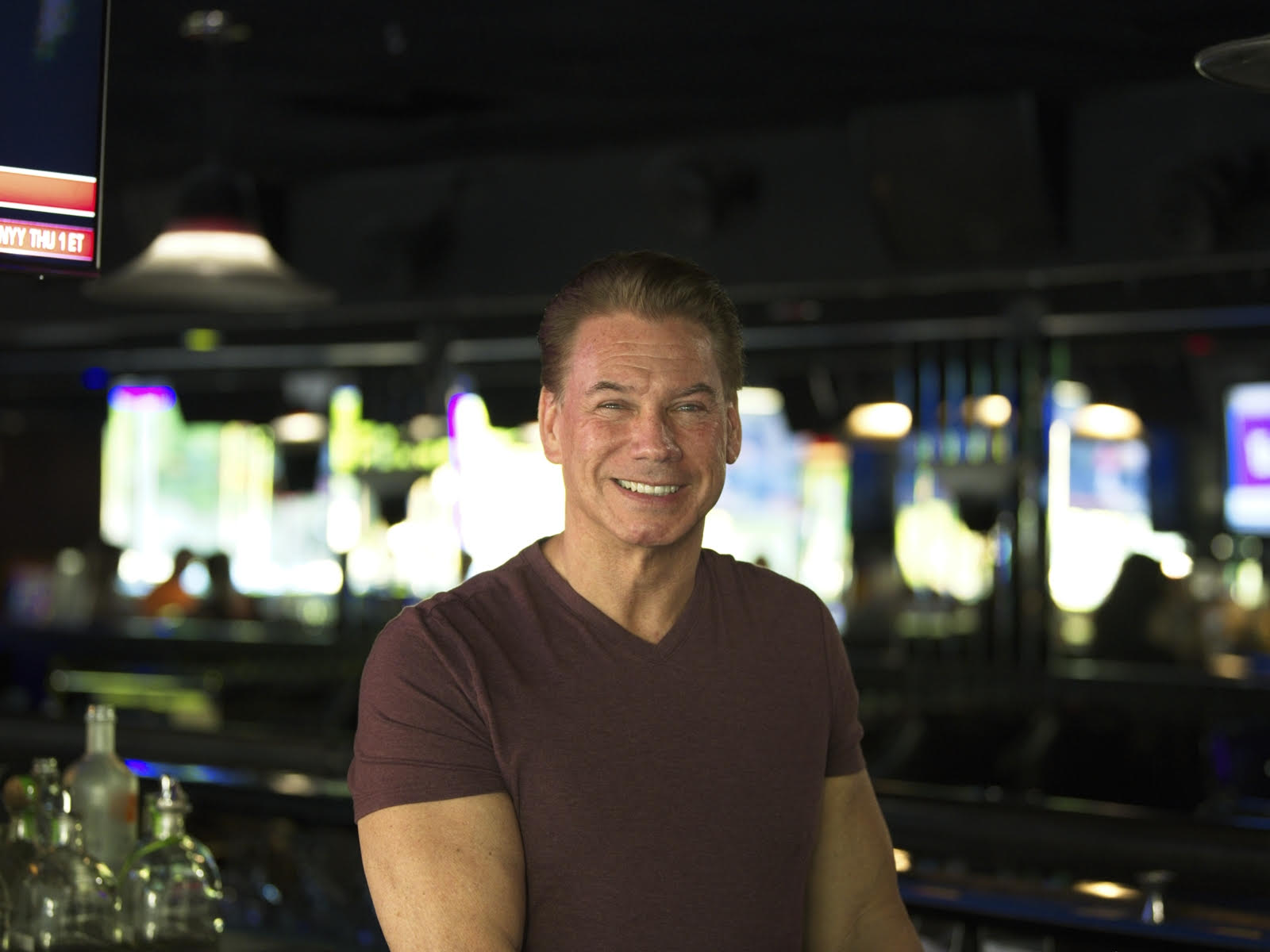 Jones won't come out and say it, but clearly he is a big reason why people return to Victor's. He's soft spoken, funny and a listener as well as a conversationalist. When a regular sits down at the bar Jones says, "I'm sorry sir, but I'm washing glasses. You're gonna have to make your own drink." The customer chuckles and moments later, his signature cocktail – a Cosmopolitan – is in front of him.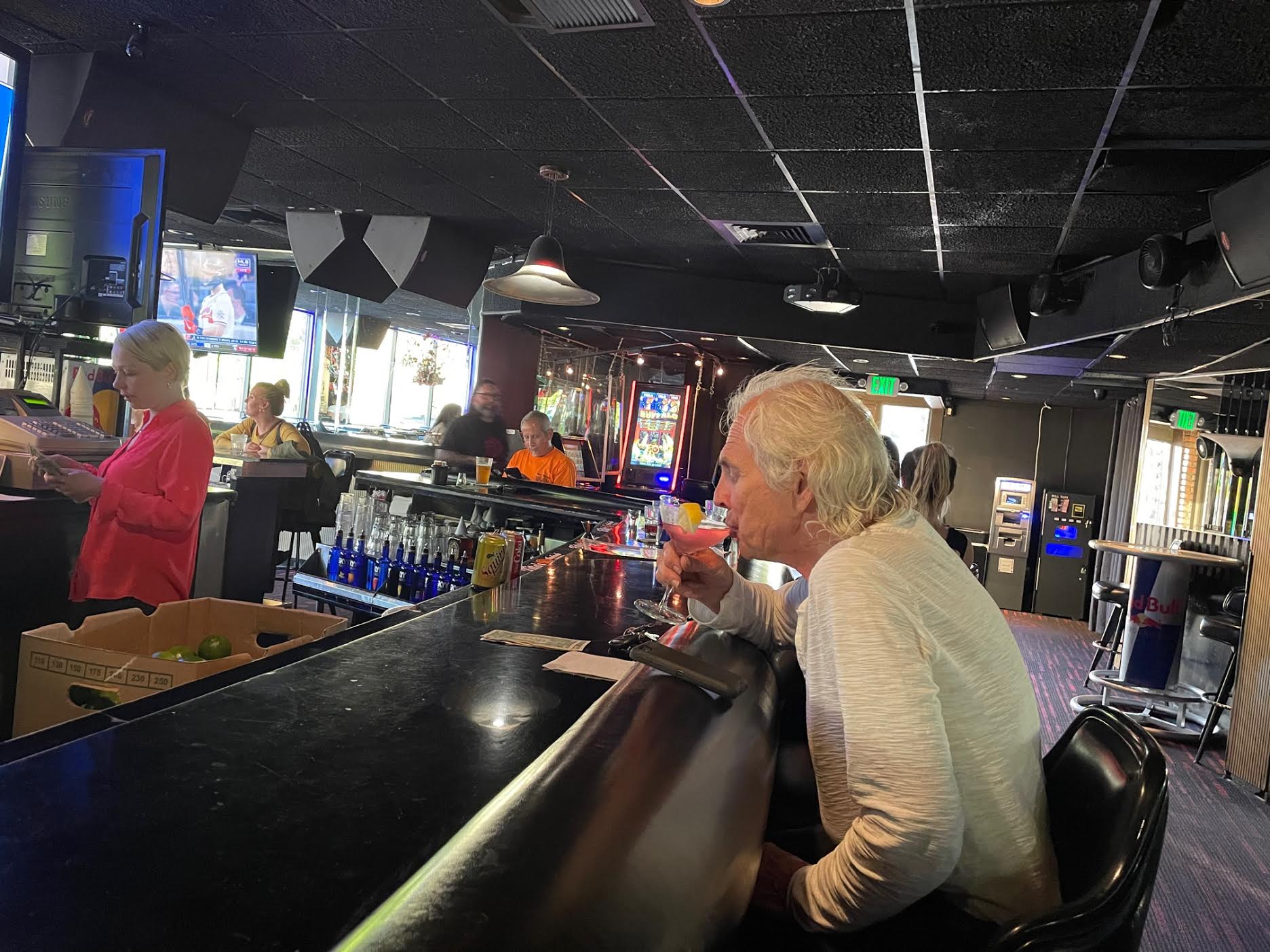 "You have to like people to be successful in this business, which I do. People ask me why I've stayed here so long. I've had other opportunities, but I stay because of the forever friendships – I met my wife here – and my staff is always great," says Jones. "And my parents are really great people to work for. They are both really genuine. Truly wonderful people."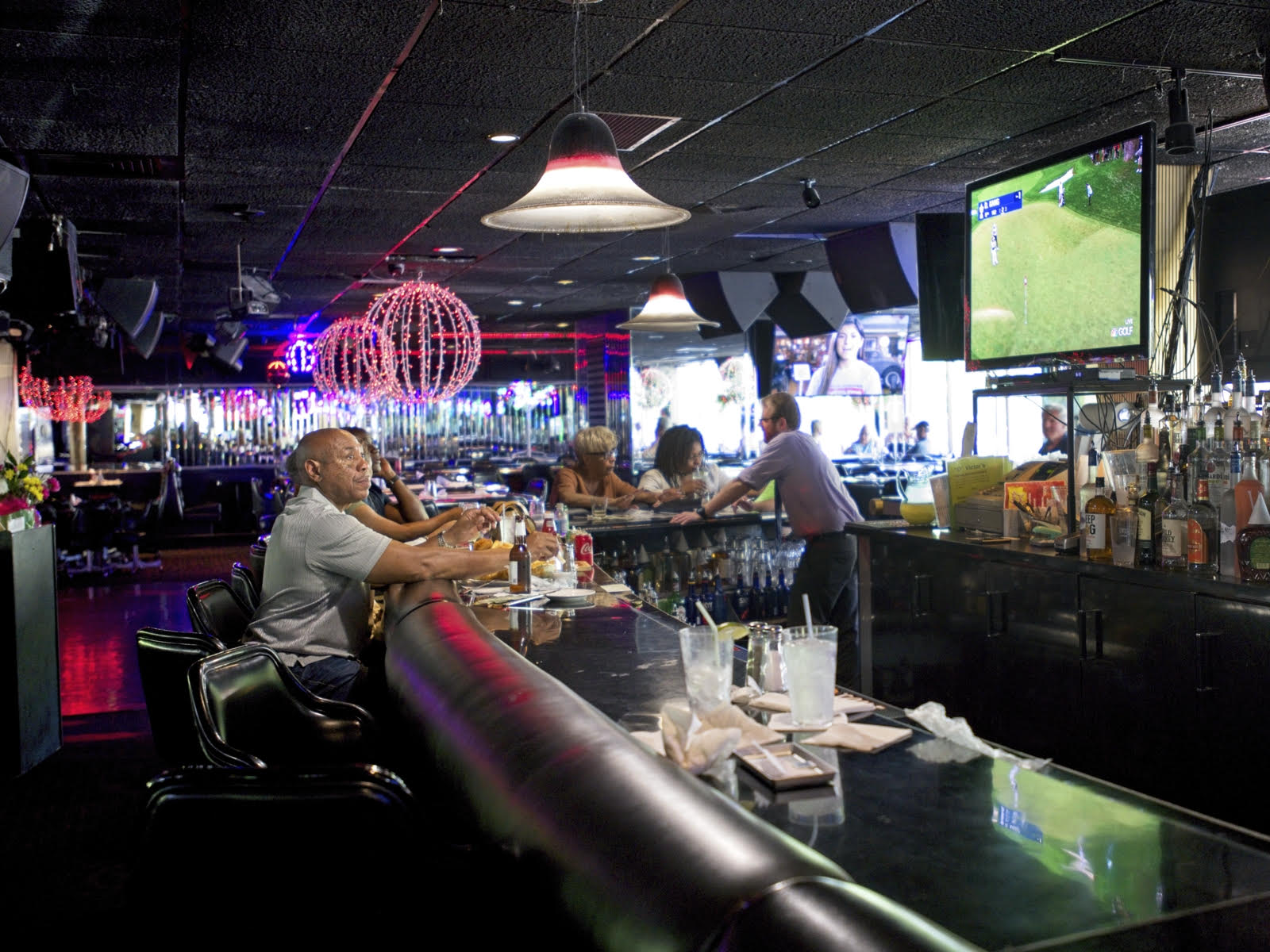 Victor's is open daily from 4 p.m. to bar close. The kitchen is open until close.

Molly Snyder started writing and publishing her work at the age 10, when her community newspaper printed her poem, "The Unicorn." Since then, she's expanded beyond the subject of mythical creatures and written in many different mediums but, nearest and dearest to her heart, thousands of articles for OnMilwaukee.

Molly is a regular contributor to FOX6 News and numerous radio stations as well as the co-host of "Dandelions: A Podcast For Women." She's received five Milwaukee Press Club Awards, served as the Pfister Narrator and is the Wisconsin State Fair's Celebrity Cream Puff Eating Champion of 2019.