You may have noticed some changes taking place at 2577 N. Downer Ave. – long known as home to The Chancery restaurant that closed in 2007 – and expect to see some more soon.
The building's current owner, Seattle-based Bridge33 Capital – who purchased it in early 2020 – converted the upper office floor of the building to residential late last year and is now working to freshen up the retail spaces along the sidewalk to attract tenants.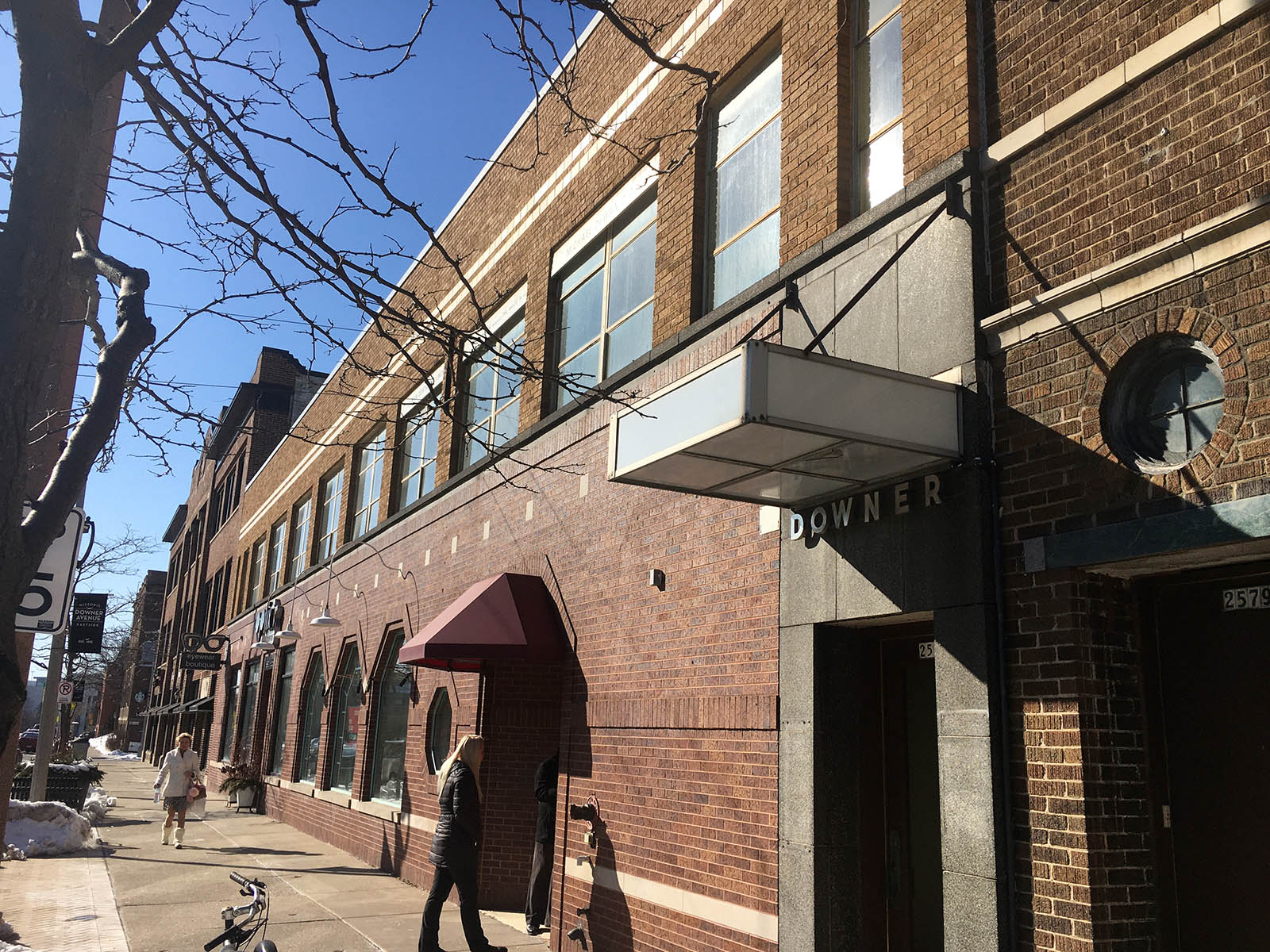 Bridge33 is also in the process of building four townhouses on the corner of Park and Downer, where a fire destroyed a large old home a couple years ago.
According to a Bridge33 Capital spokesman, the goal of the facade remodel is to make it appropriate for what potential tenants are seeking in today's retail real estate market.
One of the options in Bridge33's application was to recreate the old Vitrolite pigmented glass that was once in the storefronts. The other option was to use marble veneer to match the existing brick facade.
On Monday, the City of Milwaukee's Historic Preservation Commission opted for the latter choice.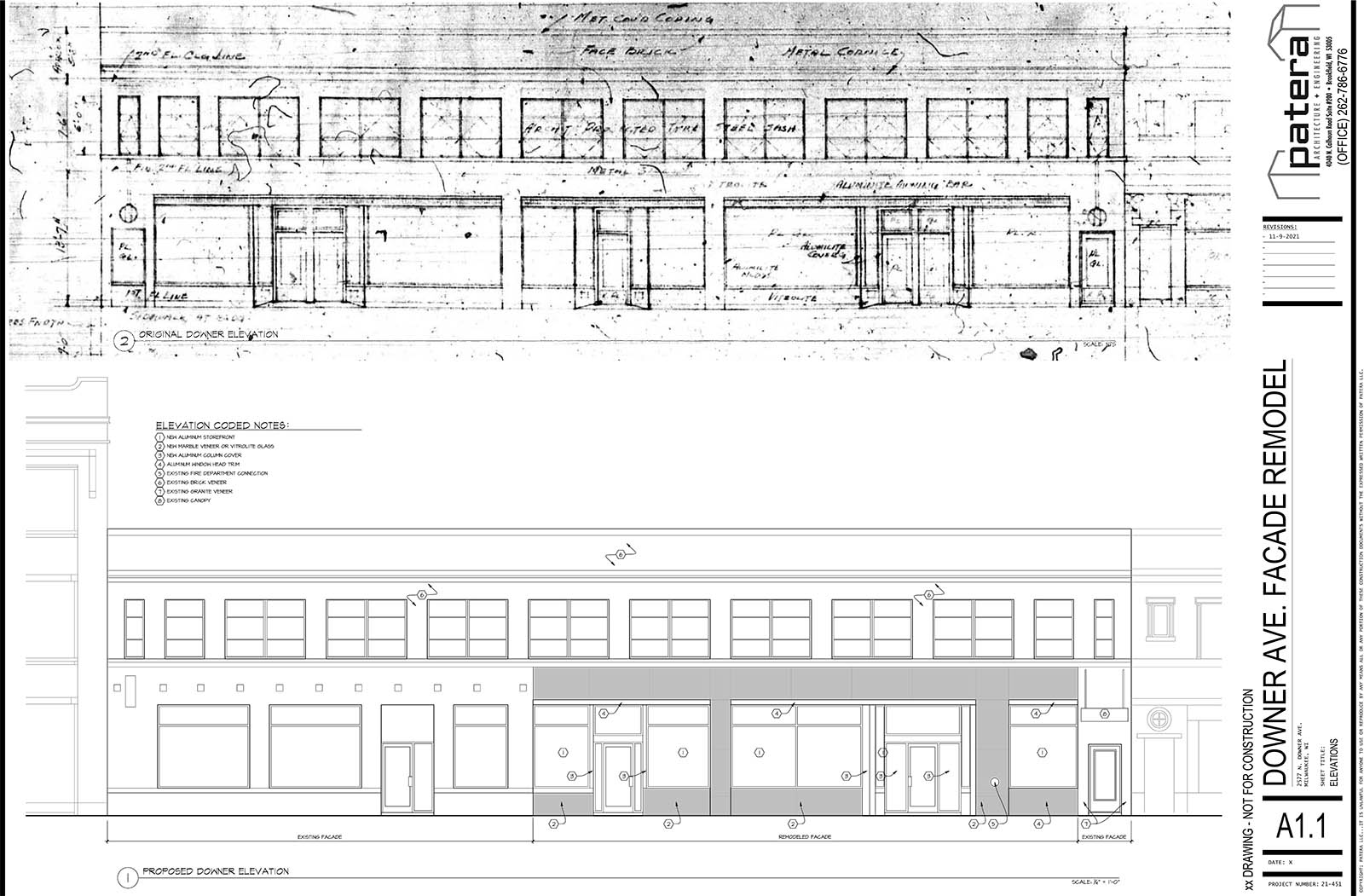 "The brick that is already there will be retained for some continuity with the Optix façade," says Carlen Hatala of the Historic Preservation Office. "The HPC thought it would be best to continue the brick that is on the building now, keep the brick as bulkhead – right now it runs to the sidewalk – if it can be retained and work with staff if a new bulkhead would have to be constructed."
Optix on Downer currently occupies a portion of the building's retail space.
As disappointed as I was personally that the classic look wasn't selected, it was likely just as well considering how hard it is to find salvaged Vitrolite, which hasn't been made in the U.S. since around 1960 or pretty much anywhere since later that decade.
"While the Vitrolite is a very cool material," says Bridge33 Capital's Alex Banchero, "I agree with HPC's decision that it would have created an inconsistent patchwork aesthetic, and we may not have even been able to find enough material."
The current facade dates to the mid-1980s, when The Chancery moved in. During the Judge Jason Downer's era (1977-86), and perhaps earlier, the north half of the facade had a half-timbered chalet look.
The long, low retail and office building was built in 1936 at a cost of $27,000 for Read Investment Co., founded by Walter Reed, who had previously partnered with T.J. Neacy in Neacy-Read Investment.
Built by the Meredith Brothers Co., the building – which was the last in the Downer Historic District to be constructed – was designed not by an architect but by engineer Fred Rankl.
That may explain the simplicity of the design, which flew in the face of the more decorative and stylish Art Deco buildings then in vogue. But Rankl's building is elegant in its simplicity with a long string course of glazed brick and limestone coping along the top.
Sadly that elegance has long since been tainted by the ill-matched storefront at the street level.
That wasn't there in when the building opened in September 1936 – just five months after its building permit was issued – with a Ben Franklin store anchoring the south end.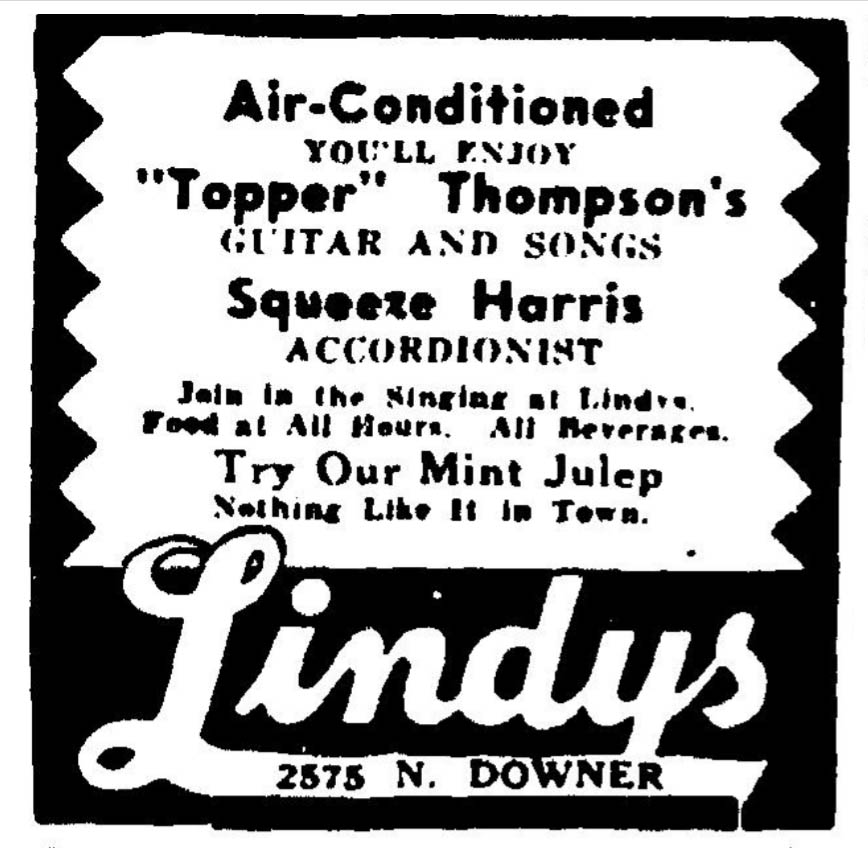 Soon after, Lindy's restaurant and lounge opened at 2575 and would remain there four years, until it was purchased by Denny Holland, who had been a partner in The Tuxedo Bar a block north with Bill Quasius.
Holland remodeled the place and reopened it as The Town House, which comprised Denny Holland's Cocktail Lounge ("Discriminating Entertainment") and Les Fink's Dining Room ("Excellent Cuisine – Complete Dinners").
An early ad for the Town House called Holland, "your host on the Gold Coast," and boasted that one could, "wine and dine in an atmosphere as modern as tomorrow," while enjoying live music by organist Martin Pflug and singer Al Rick.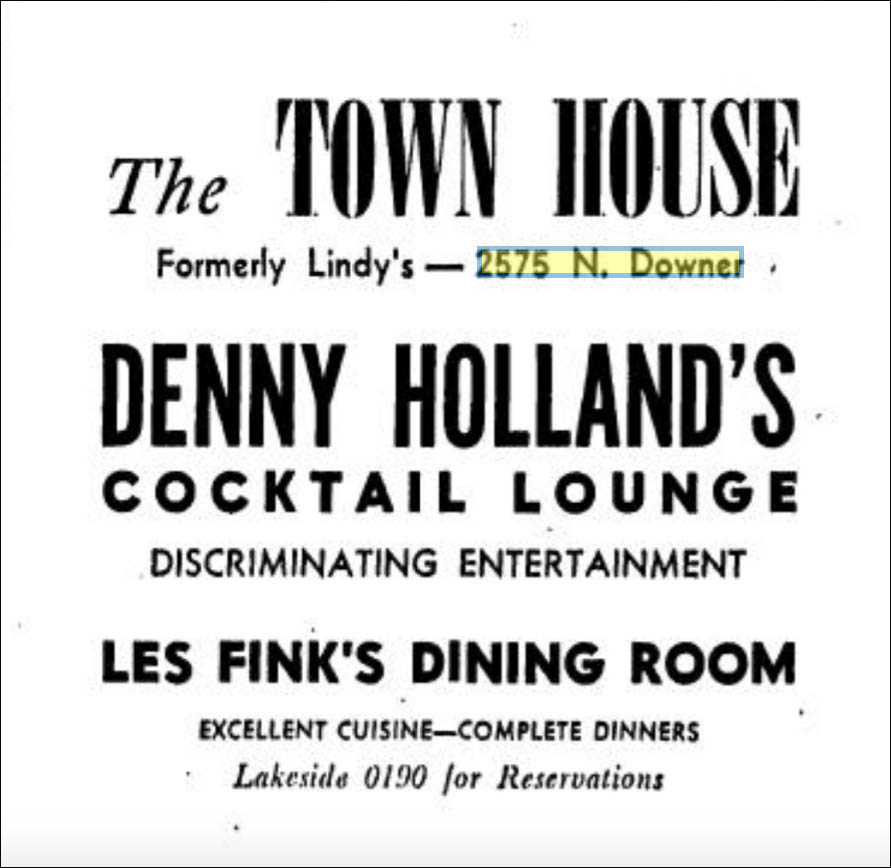 "Holland's became a favorite meeting place, particularly for East Siders," wrote the Journal upon Holland's death in 1977. "Men home on leave during World War II would often make it their first stop, sure they would find their friends there. It was the kind of place where a customer short of cash could have a word with the proprietor and arrange for an evening on the cuff.
"'There were a lot of marriages that originated there,' his wife, Frances, said. 'Denny was a fun loving Irishman and had a lot of friends.'"
When the 1947 blizzard shut down the town, the Town House stayed open all night, hosting about 60 stranded folks and serving them donuts and coffee.
Denny's place shut down in 1952 when Holland retired, though he didn't stay idle long, taking a gig in 1954 as a host at the Tic Toc Club on 5th and Wisconsin before opening his own Denny Holland's Red Carpet Lounge on 41st and Teutonia, which he ran untl 1965. After that he could be found tending bar working as a clerk at the Milwaukee Athletic Club.
Meanwhile back on Downer Avenue, Frank's Food Shop was in the old Ben Franklin space in the 1950s and bandleader Buddy Beek converted the Town House into Buddy Beek's Supper Club.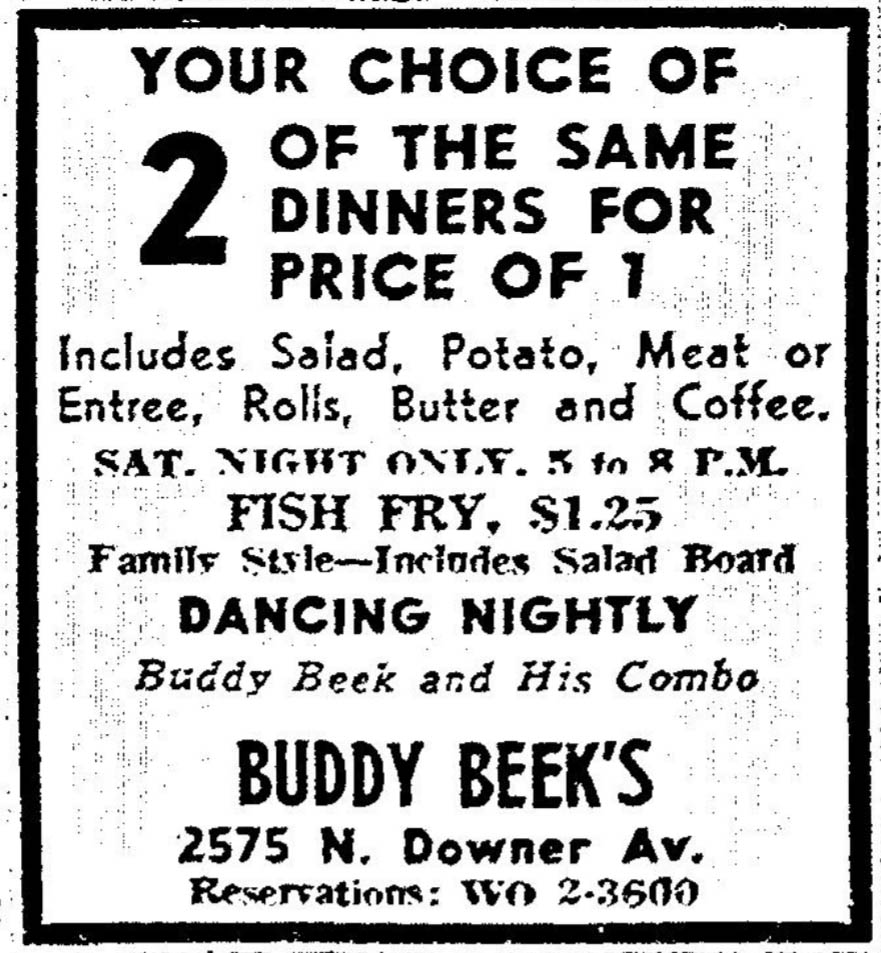 Beek had been leading orchestras and bands that specialized in both jazz and polkas in Milwaukee since the 1930s, playing everywhere from Club Crystal on 60th and Forest Home, to the Rose Room on 89th and Greenfield to the Top Hat Ballroom on 12th and Mitchell to Bert Phillips Ballroom 2 miles west of Highway 100 on Silver Spring and beyond.
Beek, whose real name was Leroy Beeckler, also opened Westward Ho Supper Club with his brother Larry. Later, in the '70s, Beek had the Baysite Restaurant in Bayside. (He died at the age of 88 in 2004.)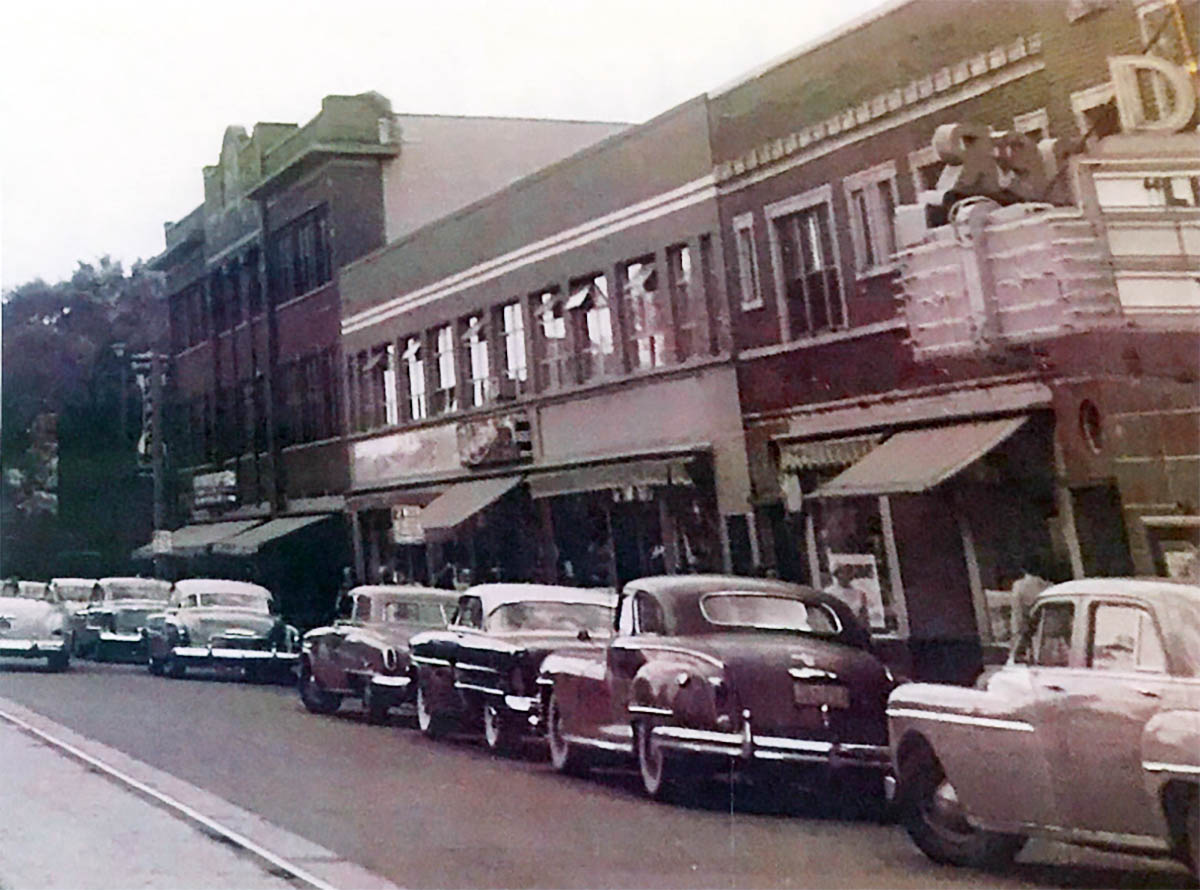 By the dawn of the 1960s, Casper's Kitchens, which sold appliances and other goods, replaced Frank's Foods. In 1968, it, too, gave way to Bradley Galleries art gallery, which endured there until 1985, when it moved a block north.
Meanwhile, once Buddy Beek's closed in 1969, brother William and Robert Ott – Milwaukee natives who operated a steakhouse and lounge in Miami – opened Brothers Two steakhouse, which had a dining room on the first floor and a "cellar lounge with old English furnishings."
The brothers planned a restaurant soon after in Atlanta and aimed to open seven places across just 18 months. Whether or not that goal proved attainable, the Milwaukee restaurant survived until 1977, when it was replaced by Judge Jason Downer's (aka JJD's).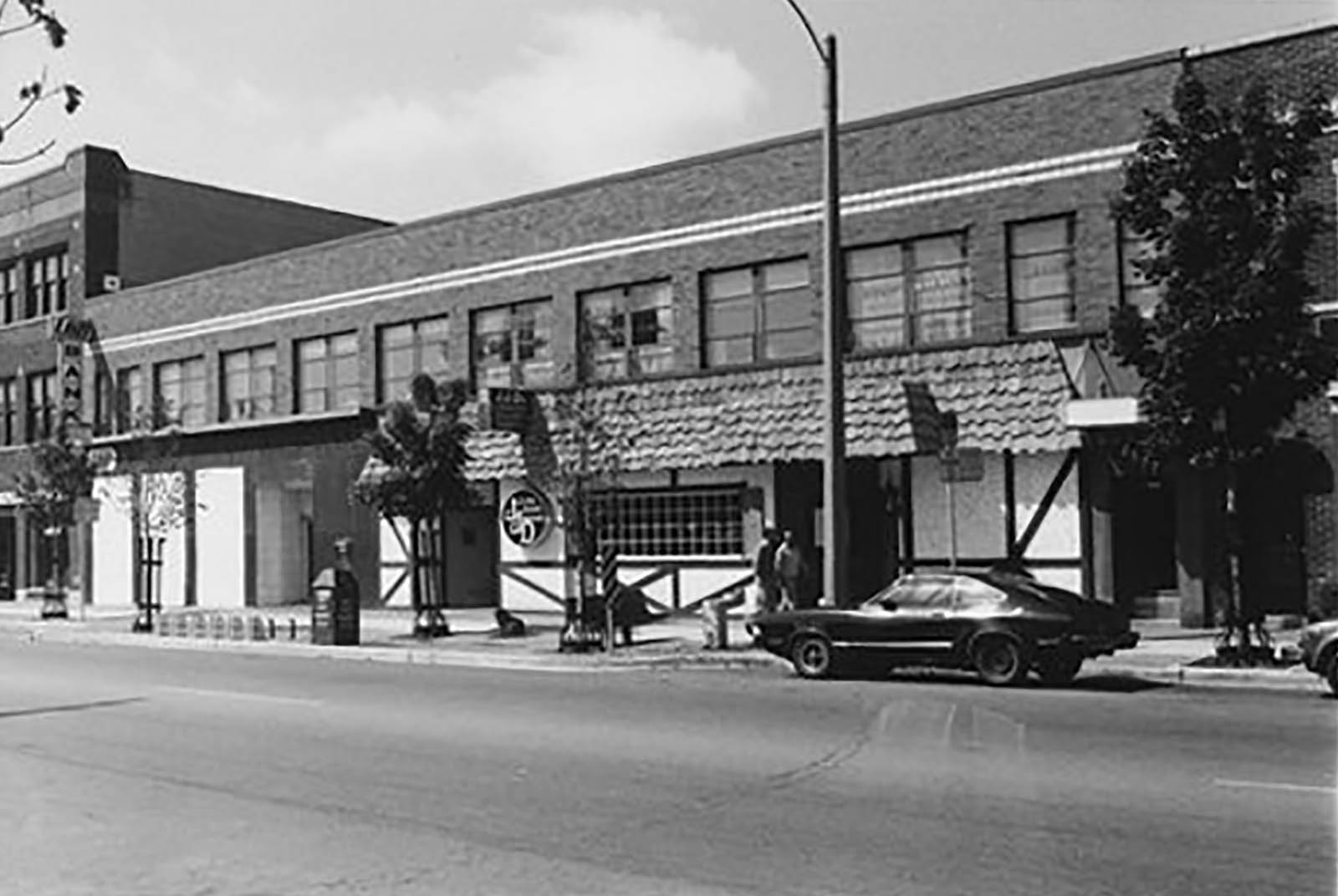 Tom Shepard, who had worked at Someplace Else and Major Goolsby's before opening his own place, Shepard's in MGIC Plaza in 1975, opened JJD's in spring of 1977.
The Journal's Jim Auer went to check it out.
"The Brothers Two is dead. Long live Judge Jason Downer," wrote Auer. "Yes, the famous 19th century jurist whose family name adorns a movie house, a former women's college and an East Side thoroughfare has now been memorialized in a soup and sandwich shop as well. A bar is also very much at the center of things in the refurbished restaurant.
"But the management of Shepard's, that Jekyll and Hyde (staid at noon, swinging in the evening) dining and drinking spot in MGIC Plaza, must have known they had a good thing, for they followed the formula to a T in their latest enterprise."
JJD's became a beloved East Side eatery and bar, as modest and comfortable as Shepard's was swanky and hip.
"The decor is offhand and relaxing - not elegantly metallic; as at Shepard's, but spacious and green and warm, with potted plants and beamed ceilings and a hint of a mansard roof around the mirrored ceiling of the bar," wrote Auer. "There are nice touches in the service as well Your pitcher of drinking water arrived with lemon slices in it."
After just nine years, JJD's closed in 1986 and its fittings sold at public auction. Soon after, in spring 1987, The Chancery opened a location there and it too, became a popular spot, offering Long Island Iced Teas to young professionals and all-you-can-eat shrimp and chicken nights for the financially challenged East Side student set.
After Bradley Galleries closed, that space was home to Book Bay children's books briefly in the early '90s, followed by Rubin's Furniture, Capital City Comics and Time to Kiln paint your own pottery studio.
Einstein's Bagels was also in the building – which has had numerous other tenants over the years, too – for a time. After it closed, Deja Vu home decor was there for a few months and for a period, the Schwartz Bookshop expanded north into the space.
But now, the retail portion of the building has long been vacant.
As you can see, over the years the number of tenants in that space has changed and it's unclear right now how many occupy it next, says Banchero.
"(I) really have no idea," he says, "the market will tell me, but the more optionality I have, the more likely it is to lease."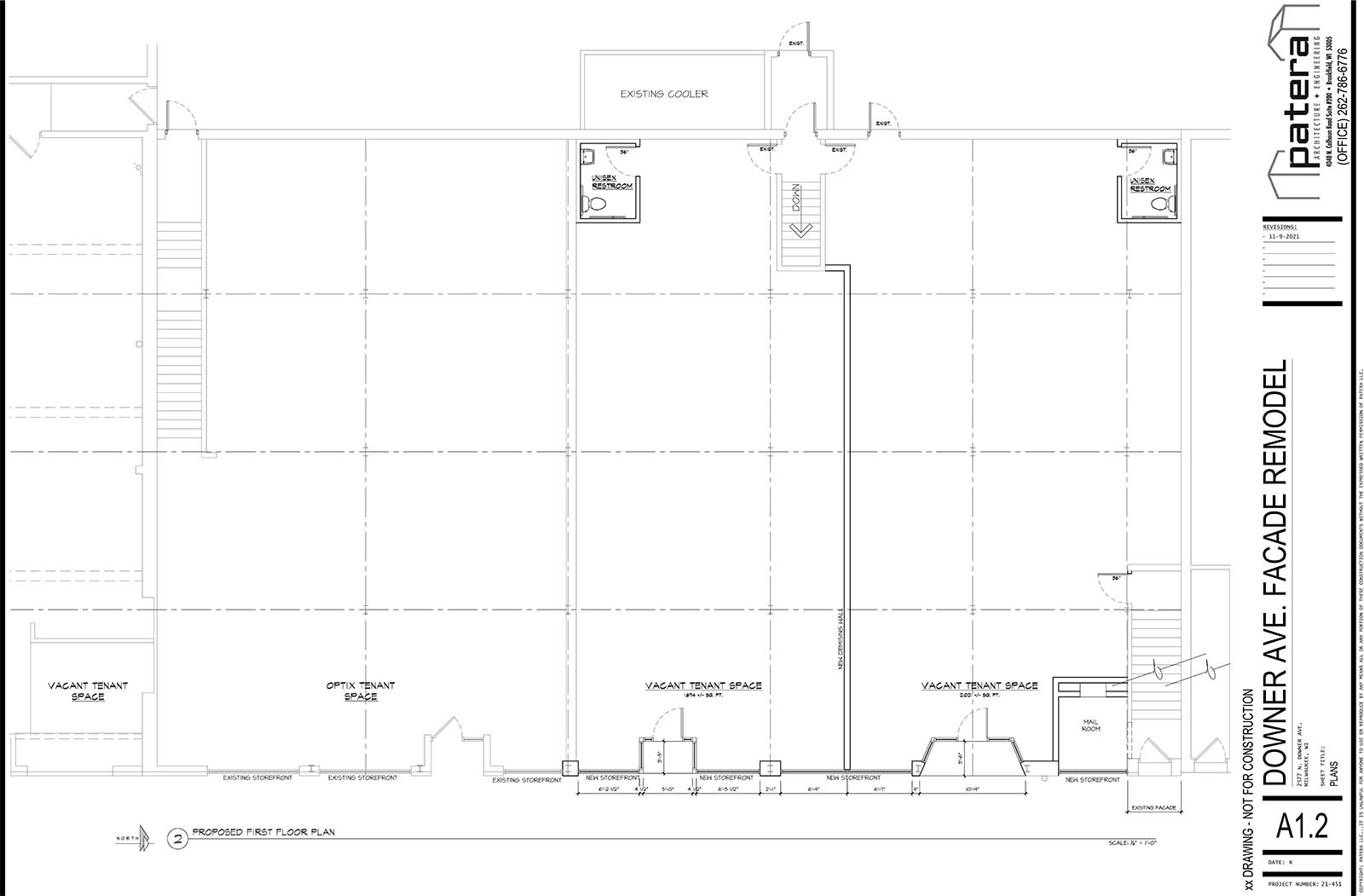 With HPC approval under its belt, Bridge33 feels confident it can move forward on the 4,000-plus-square-feet of retail space, according to the spokesman.
The next steps, says Banchero, are, "Construction drawings, cost estimates, permits, and then build."
Brookfield's Patera Architecture & Engineering is doing the design work.
There is not a set timeline at the moment, says Banchero.
"Permits can take a while and as I am sure you have heard, the construction industry is extremely backed up."
Born in Brooklyn, N.Y., where he lived until he was 17, Bobby received his BA-Mass Communications from UWM in 1989 and has lived in Walker's Point, Bay View, Enderis Park, South Milwaukee and on the East Side.
He has published three non-fiction books in Italy – including one about an event in Milwaukee history, which was published in the U.S. in autumn 2010. Four more books, all about Milwaukee, have been published by The History Press.
With his most recent band, The Yell Leaders, Bobby released four LPs and had a songs featured in episodes of TV's "Party of Five" and "Dawson's Creek," and films in Japan, South America and the U.S. The Yell Leaders were named the best unsigned band in their region by VH-1 as part of its Rock Across America 1998 Tour. Most recently, the band contributed tracks to a UK vinyl/CD tribute to the Redskins and collaborated on a track with Italian novelist Enrico Remmert.
He's produced three installments of the "OMCD" series of local music compilations for OnMilwaukee.com and in 2007 produced a CD of Italian music and poetry.
In 2005, he was awarded the City of Asti's (Italy) Journalism Prize for his work focusing on that area. He has also won awards from the Milwaukee Press Club.
He can be heard weekly on 88Nine Radio Milwaukee talking about his "Urban Spelunking" series of stories.