Is one of your New Year's resolutions, promises or commitments to participate in Dry January? Did you know that more than six million people are expected to take part in Dry January in 2021 – more than a 50 percent increase from last year?
Abstaining from alcohol, however, doesn't mean abstaining from fun and flavorful drinks. Thus, here's a list of local bars, restaurants and businesses that are currently offering refreshing to-go, carry-out and social distancing in-person mocktails and mocktail kits throughout Greater Milwaukee.
We continue to stay committed to supporting local businesses during this time, and these recommendations might help you reach your Dry January New Year's resolution goal.
Some bars and restaurants change out their mocktails seasonally, so be sure to ask the bartender or check the website's cocktail menu.
Our challenge to you this year is to share your favorite mocktail at your favorite bar, restaurant or business, so we can continue to show our support for local businesses throughout Milwaukee.
500 W. Florida St.
(414) 374-4766
theironhorsehotel.com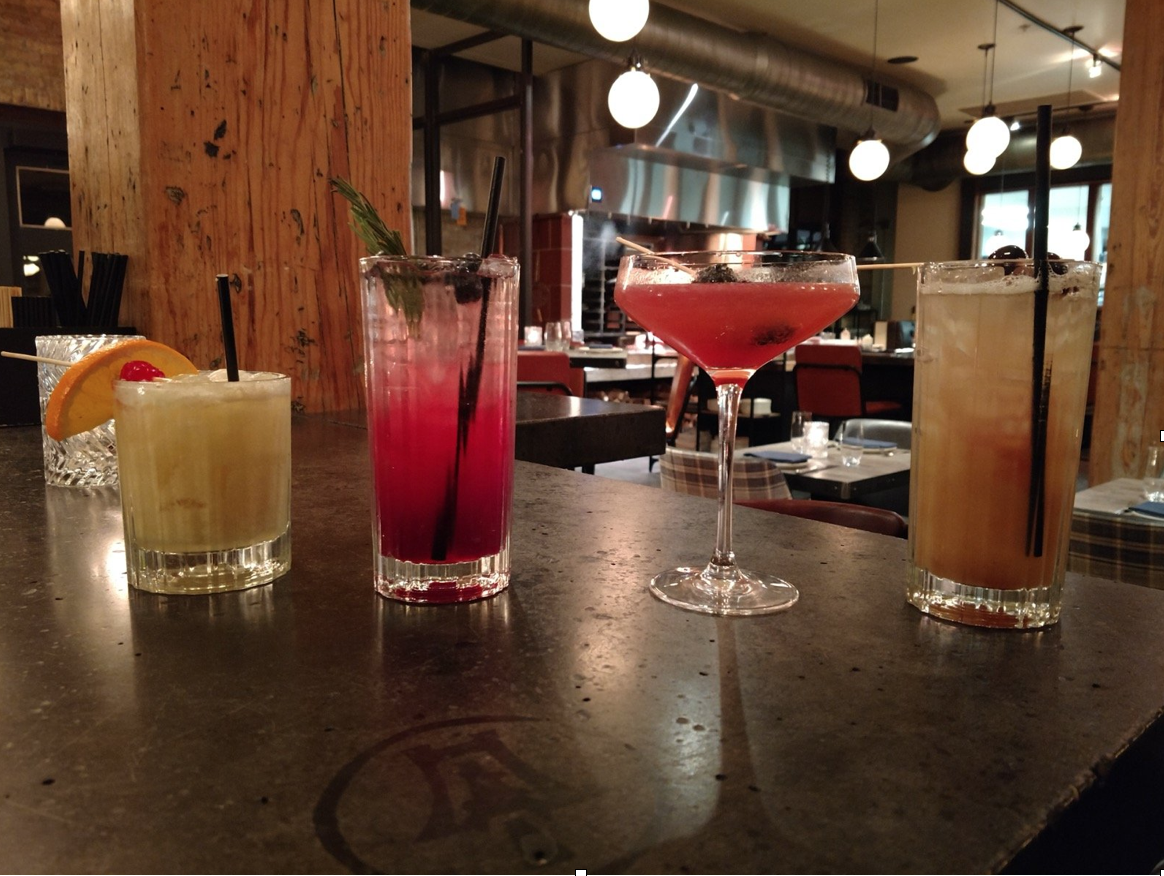 "You can go anywhere to get a juice, but coming to Ash is a unique experience with a comforting environment," says Adam Loeffel, director of food and beverage at The Iron Horse Hotel. "Our mocktails were inspired and created just like our robust cocktails: with thought and intentionality."
Buck Lite: Pressed ginger, lime, Demerara and club soda
Cocono: Coconut, orange and mint
Raspberry 75: Sparkling apple cider, lemon and raspberry shrub
Rosemary Blueberry Bash: Blueberries, honey, lemon and rosemary
1924 E. Kenilworth Pl, Milwaukee, (414) 488-9340
1905 E. North Ave, Milwaukee, (414) 210-4470
230 E. Pittsburgh Ave, Milwaukee, (414) 930-4827
175 S. Water St., Milwaukee, (414) 939-8837
https://www.barsandrecreation.com/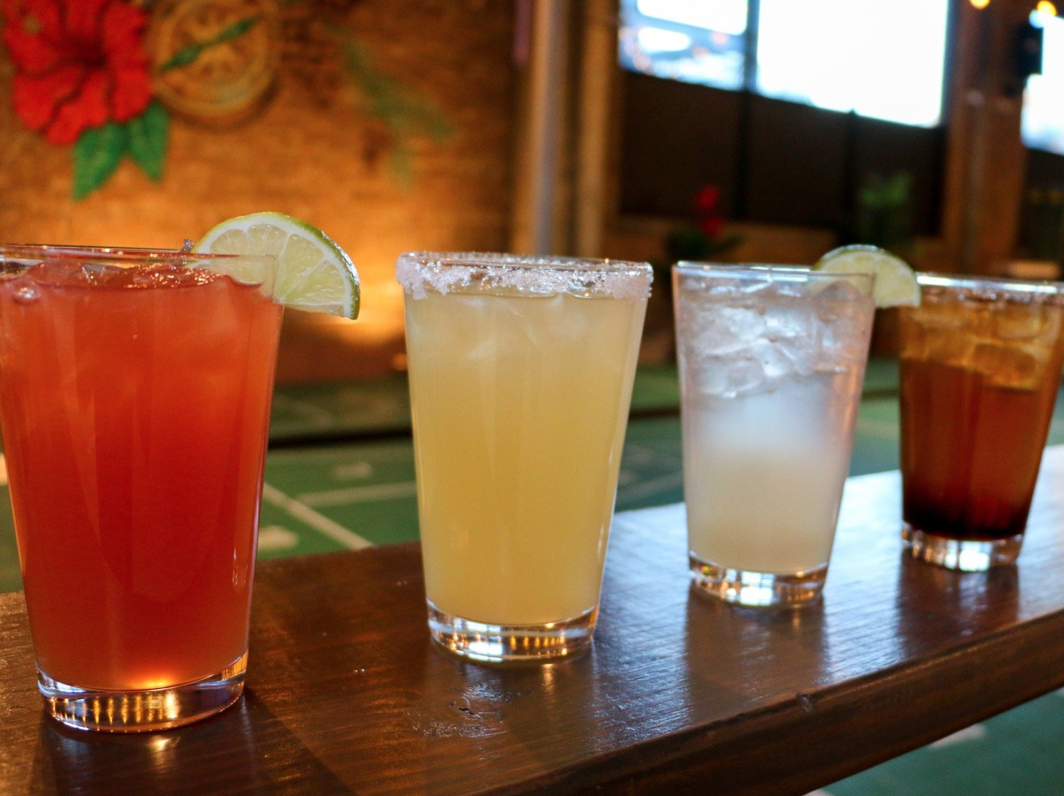 "The community spoke and the demand for mocktails became increasingly popular, so in late 2019, we as an executive leadership team met to come up with well-thought-out mocktails," said Erin Hochevar, Bars & Rec Director of Sales, Marketing & Operations. "As we continue to revolutionize an ordinary Milwaukee afternoon and evening out, we wanted to ensure that all of our patrons feel welcomed with the highest quality and a part of the fabric of Bars & Rec welcoming environment."
Come Sail Away: Pineapple juice, lemon juice, vanilla syrup and club soda
Ginger Lime Fizz: Ginger beer, lime juice and club soda
Nopaloma: Grapefruit juice, lime juice and agave syrup
Steelworks: Ginger beer, Coke and optional Angostura Bitters
818 S. Water St.
(414) 212-8115
boonemilwaukee.com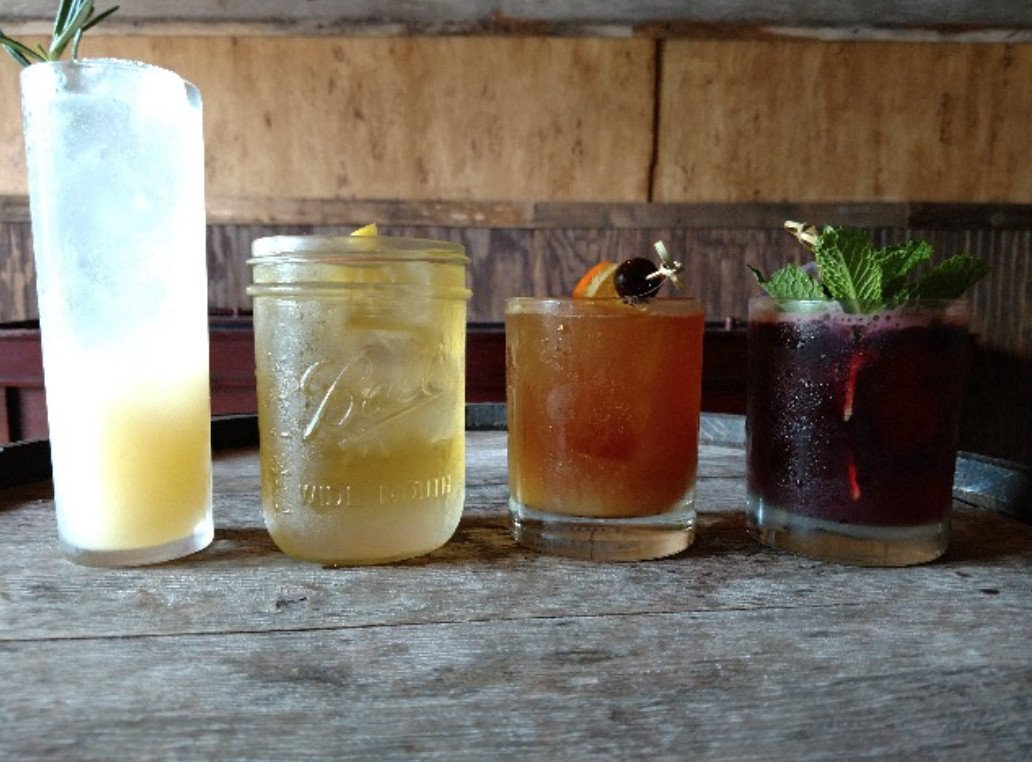 Boone & Crockett has four featured mocktails, and each one exceeds expectations without exceeding your bank account, selling for just $5. These mocktails, perfect all year round for any occasion that takes you to the Harbor District, will take you on a journey of culinary exploration and help you discover your own drink palate.
· Arnold Booner - 1/2 lemonade, 1/2 Rishi Lemon Rush tea.
· Backseat Bingo - Fresh lime juice, grapefruit juice, cane syrup, and a pinch of salt, topped with soda water.
· Stranger Danger - Pineapple juice, Orange juice, Ginger Beer.
· Maya's Coquito - special blend of coconut milk and spices made by our friend's at Maya Ophelia's.
· NA Beer - Miller Sharps and Lagunitas Hoppy Refresher
· Two Brothers Cold Brew Coffee
4044 N. Oakland Ave., Shorewood, (414) 962-5182
6600 W. North Ave., Wauwatosa, (414) 763-3793
525 E. Menomonee St., (414) 930-9282
1023 N. World 3rd Street, Milwaukee, (414) 316-9900
campbarmke.com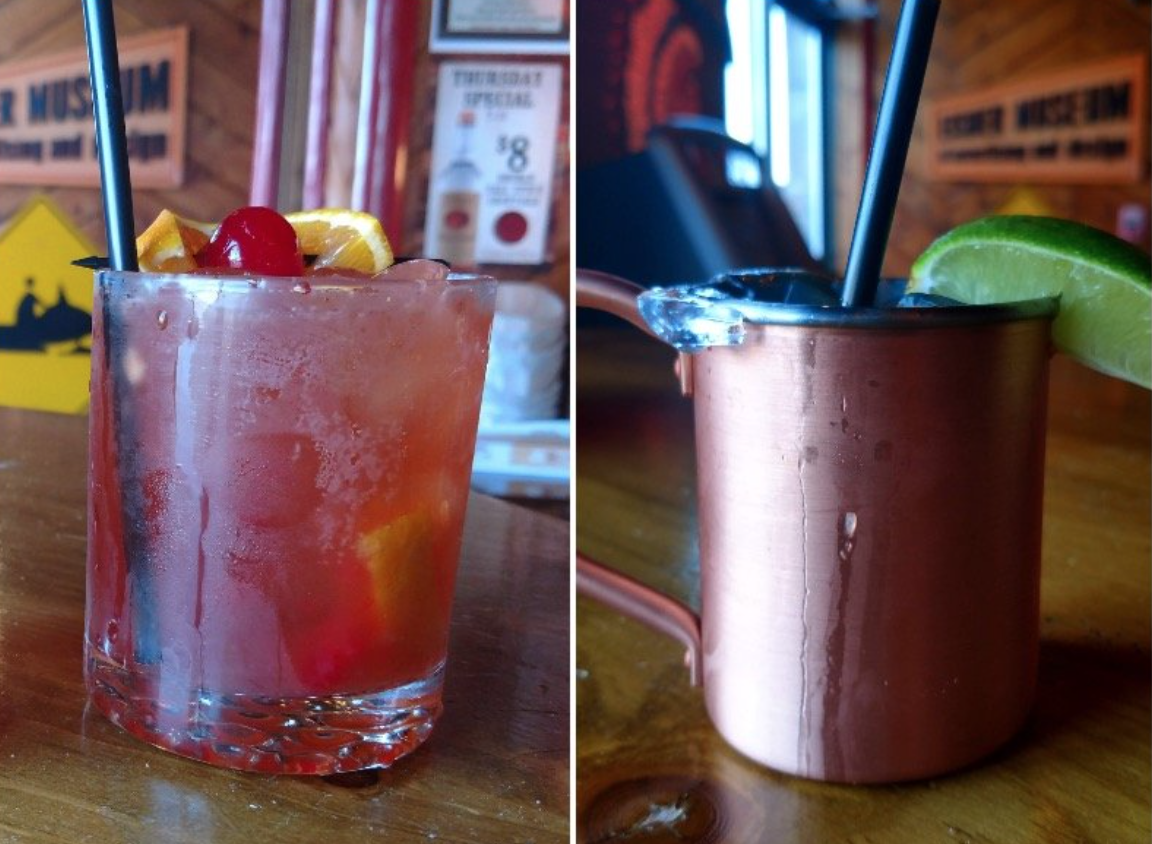 Each Camp Bar location has their own variation on these classic mocktails, both of which sell for $3.
Moscow Mule Mocktail: Lime juice, ginger beer, club soda or tonic water, simple syrup and a lime.
Old Fashioned Mocktail: Muddled sugar cube, cherry and orange wedge, club soda or tonic water, cherry or cranberry or orange juice, lemon juice and fruit garnishes.
718 N. Milwaukee St.
(414) 223-2200
carnevor.com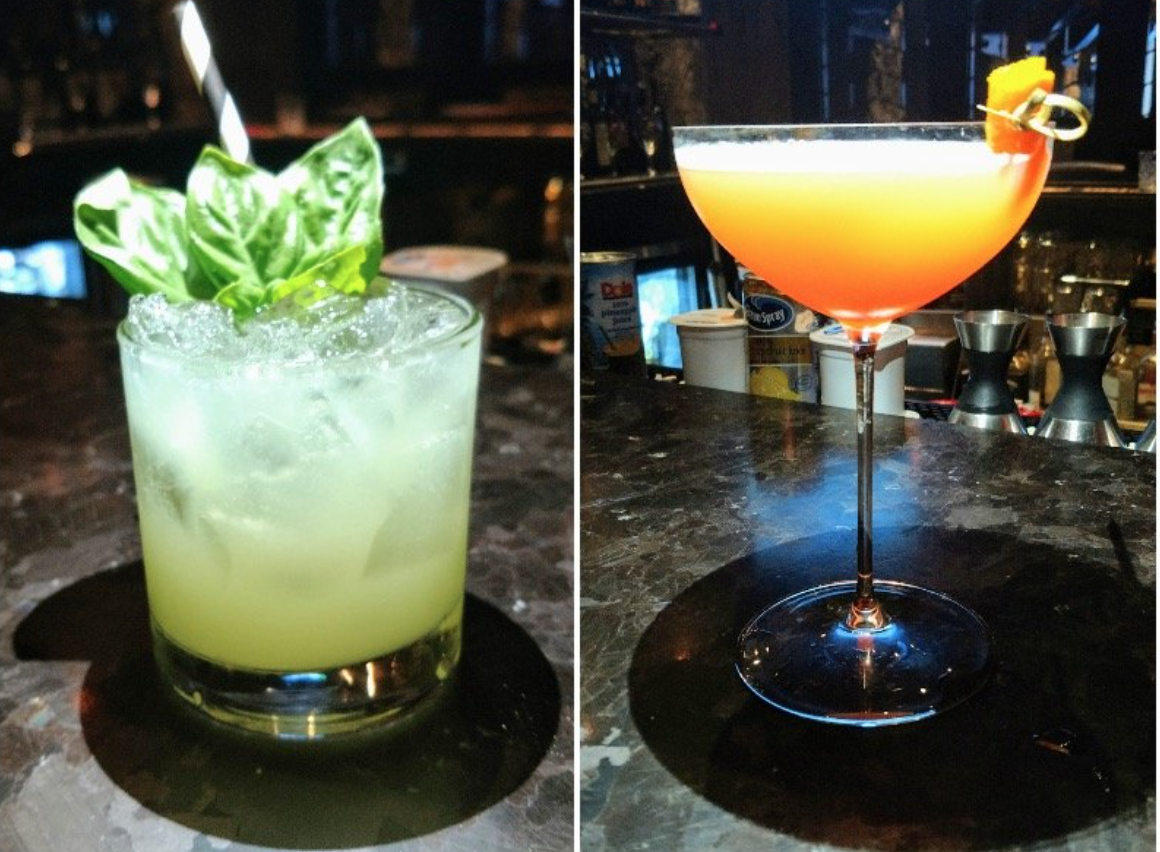 The SURG Restaurant Group staple continues to be one of Milwaukee's premier steakhouses and has been regarded as one of Wisconsin's most acclaimed dining destinations, but Carnevor also has an impressive mocktail menu. Here are two of the mocktails available at Carnevor – or they can create one based on a customer's tastes.
The Clean Living: Grapefruit, pineapple, orange, cranberry and a kiss of bubbles (Sprite) along with biodegradable straws and garnish picks.
Honey Basil Lemonade: Fresh squeezed lemon juice, honey, basil and soda water along with biodegradable straws and garnish picks.
600 S. 6th St.
(414) 488-9146
hotelmadridmke.com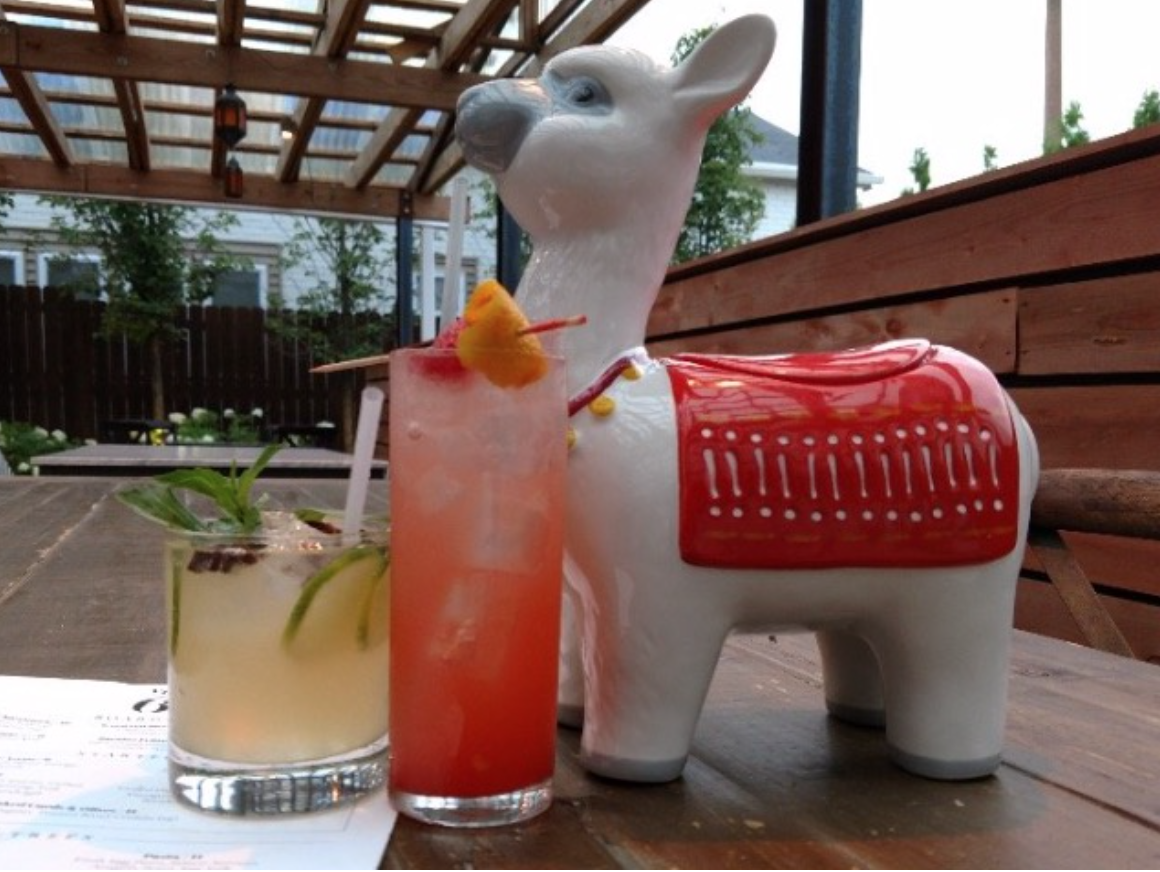 The story of how StandEatDrink came together began – fittingly – at a bar in Spain, when friends reunited over cañas and tapas. Now, the group enjoys providing the same type of culture in Milwaukee through Hotel Madrid and Movida. Through the ambiance, soulful music and attentive service, you too will become inspired to learn more about the culture of Spain – especially when you cool down with a refreshing mocktail.
Sin and Tonic: Lime juice, grapefruit juice and Top Note Indian Tonic along with a basil leave, slice of lime and star anise.
Strawberry Lemonade: Strawberry juice, kiwi juice, lemon, water and a dash of love along with a strawberry and orange peel garnish.
2151 S. Kinnickinnic Ave.
(414) 249-3188
lostwhalemke.com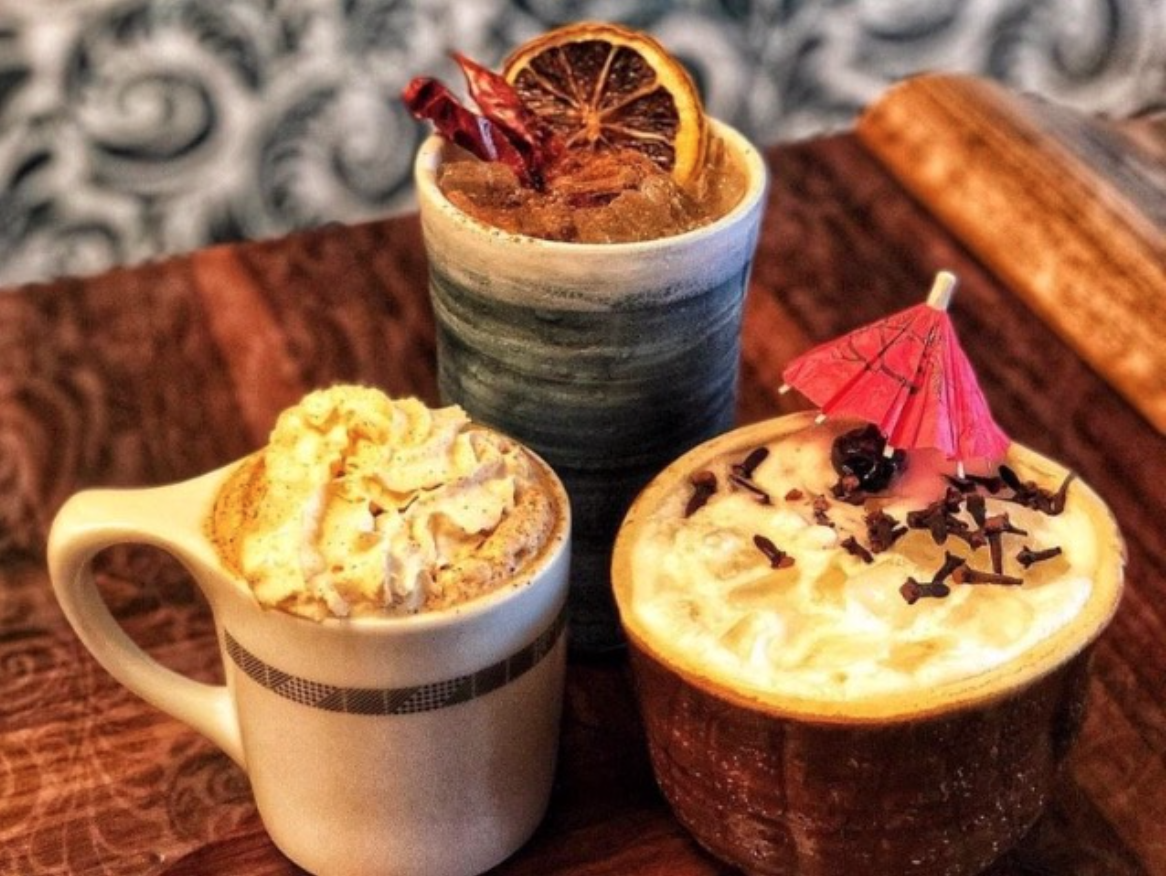 Lost Whale has quickly become a part of the Bay View neighborhood, in large part because of its commitment to being a green bar, highlighting the importance of sustainability, along with a commitment to being collaborative with the community – like Stone Creek Coffee – as it repurposes everything, namely with its drinks.
If You Like Pina Coladas: Pineapple, crème de coconut, lime, grapefruit, clove and filthy black cherry.
N/A Drop It Like It's Hot: Almond milk, Stone Creek and Lost Whale collaborative brownie scrap syrup, Stone Creek coffee, vanilla and homemade spiced whipped cream.
Winter Tonic: Red chili pepper, lime, cacao, Cubeb Berry, Top Note classic tonic and cinnamon.
5835 W. National Ave.
(414) 488-2948
public-table.com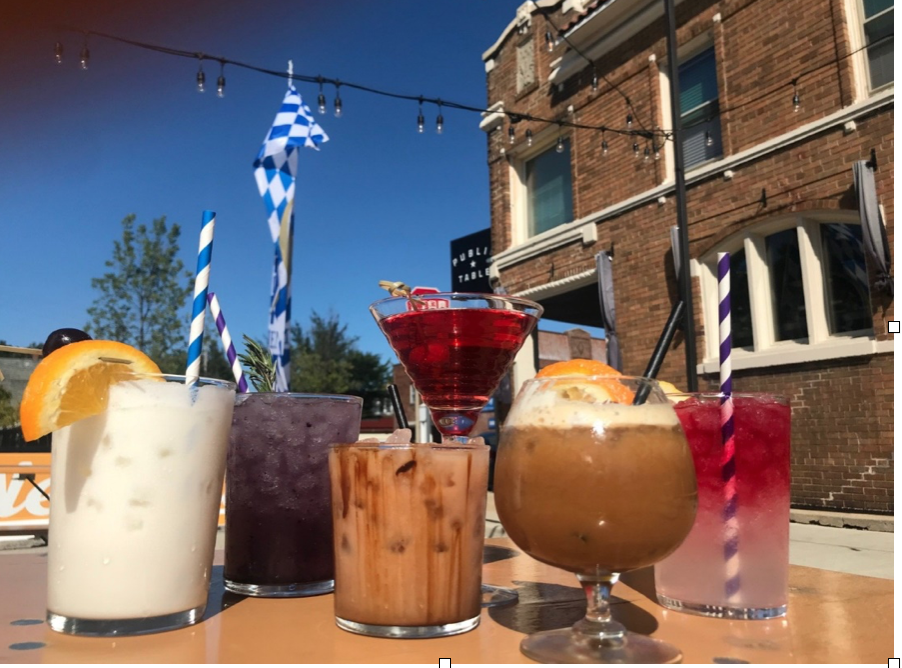 Are you looking for a Milwaukee restaurant and bar that provides comforting hospitality and affordable innovative food and drinks while being committed to giving back to the community? If so, Public Table in West Allis is the next destination you need to check out. The passion of the owners, management team and staff, committed to creating a culture at Public Table that will transform the culture of the community and make it into a destination – not to mention their mocktails.
Big Chaibowski: Dark chocolate Nutella, instant coffee, Rishi chai and almond milk.
Black Berry Smash: BlackBerry's seltzer, organic simple syrup, lemon juice elderberry and flower tonic.
Moch Chocolate Iced Coffee: Pilcrow nitro cold brew, burnt orange organic simple syrup, almond milk and almond cream.
Pina Mocklatta: Organic coconut cream, almond milk and Zwitchel.
Public Palmer: Fresh squeezed orange juice, Rishi raspberry tea, blueberry and hibiscus.
Raspberry Cosmo: Rishi hibiscus tea, fresh mint, fresh orange, fresh lemon, fresh ginger and seltzer.
5623 6th Ave., Kenosha
(262) 925-8499
sazzybhive.com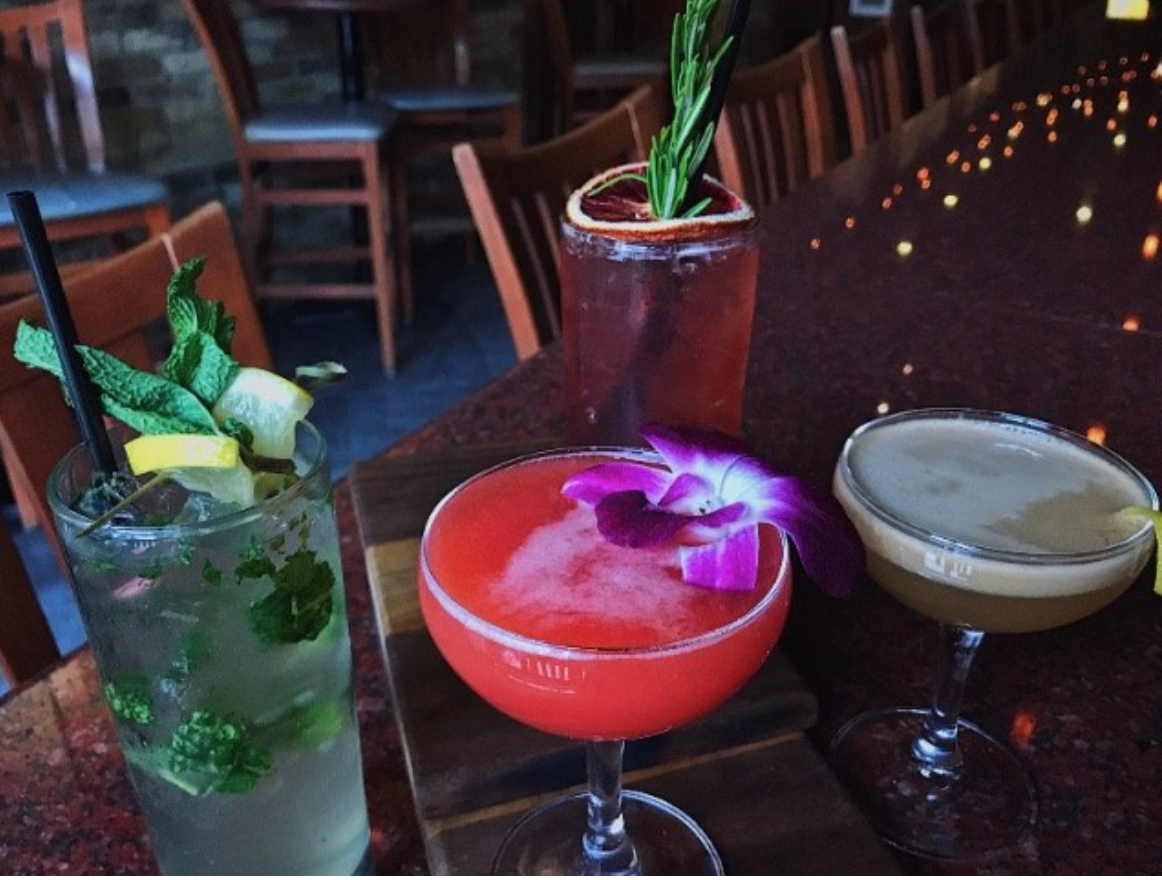 Grease & Honey Restaurants have become a staple in the Kenosha community thanks to the belief that the best things in life are just a bit better after a hard days work and as they strive to not only provide the reward, but also to earn it. They are committed to creating an unique culinary and cocktail/mocktail experience for everyone.
Due Date: Lavender simple syrup, lemonade and mint leaves.
Migration Pattern: Mango puree, cranberry juice, pineapple juice and house sour.
Powder Day: Almond milk, vanilla bean tea, honey simple syrup and lemon juice.
Weatherman's Promise: Cinnamon plum simple syrup, chai tea simple syrup and rosemary.
Screaming Tuna
106 W. Seeboth St.
(414) 763-1637
screamingtuna.com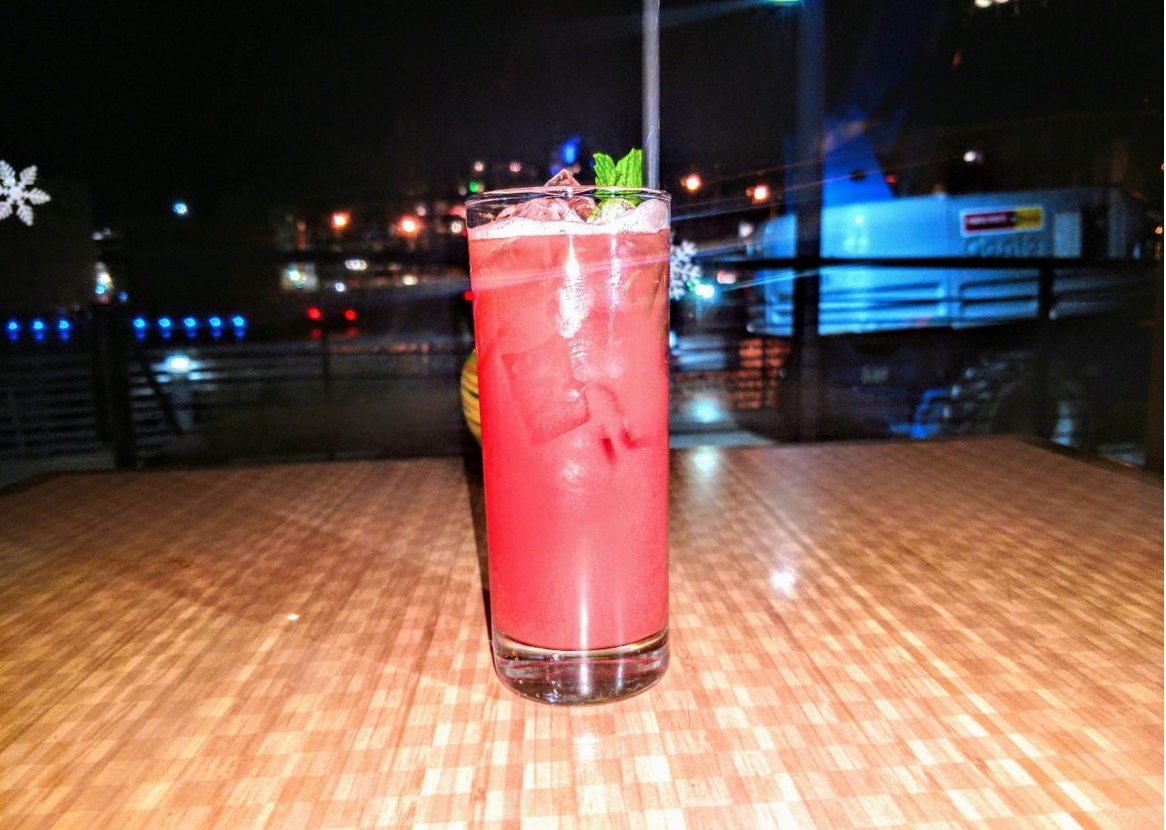 The Kennedy Mocktail is named after me, Erik Kennedy. This mocktail has bite to it, and it's the perfect complimentary drink while devouring delicious sushi.
The Kennedy Mocktail: Ramune Japanese Soda, chipotle and blood orange, lemon juice and mint.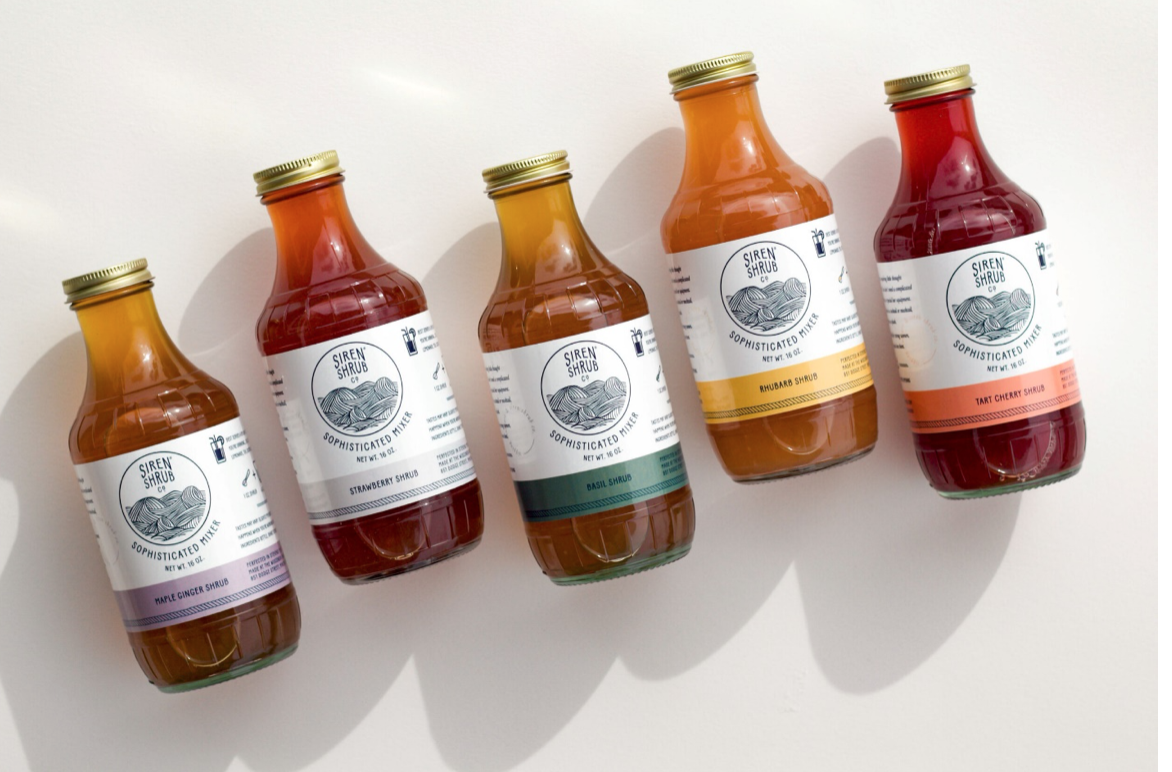 Siren Shrubs offer a uniquely complex flavor profile to any drink. Whether you're batching up a pitcher for your next party or crafting an evening refresher, they've got you covered. Siren shrubs make mixing an N/A drink as simple or complicated as you wish.
550 N. Van Buren St.
(414) 847-5622
stellavanburen.com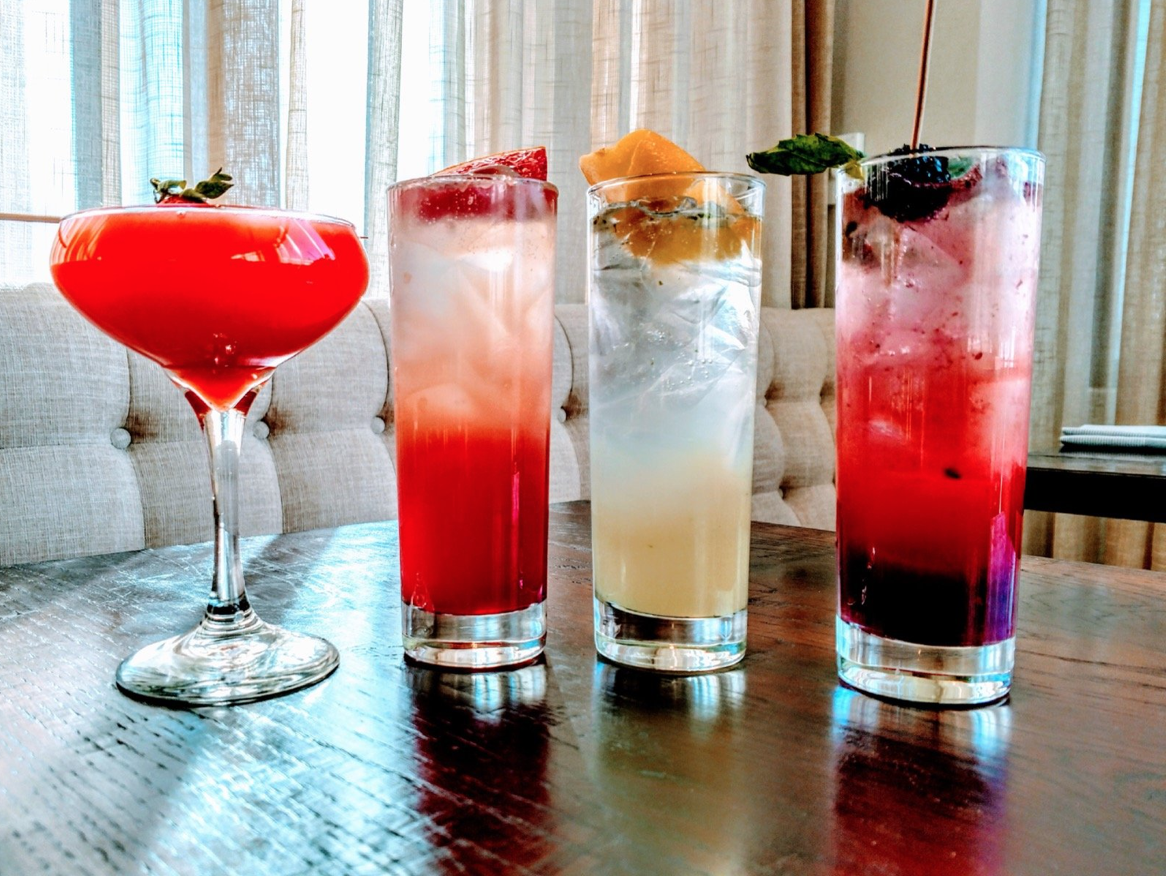 One of my favorite hotel restaurants in Milwaukee is Stella Van Buren. Their commitment to provide a vibrant experience each time you patron their establishment is inspiring. Plus, besides their flavorful Italian-American steakhouse food, well-known bourbon selections and craft cocktails, they also have an established mocktail selection.
Blackberry Basil: Lemon, simple syrup, sparkling soda, muddled lemon wedges, blackberries and basil.
Cranberry Breeze: Grapefruit, cranberry juice, splash with lemon juice and sparkling soda.
Sparkling Mint Lemonade: Muddled lemon wedges and mint, simple syrup and sparkling soda with a garnish of lemon.
Strawberry Lime Mock-A-Rita: Agave simple syrup, lime juice and sparkling strawberry juice.
124 N. Water St.
tiedhousemke.com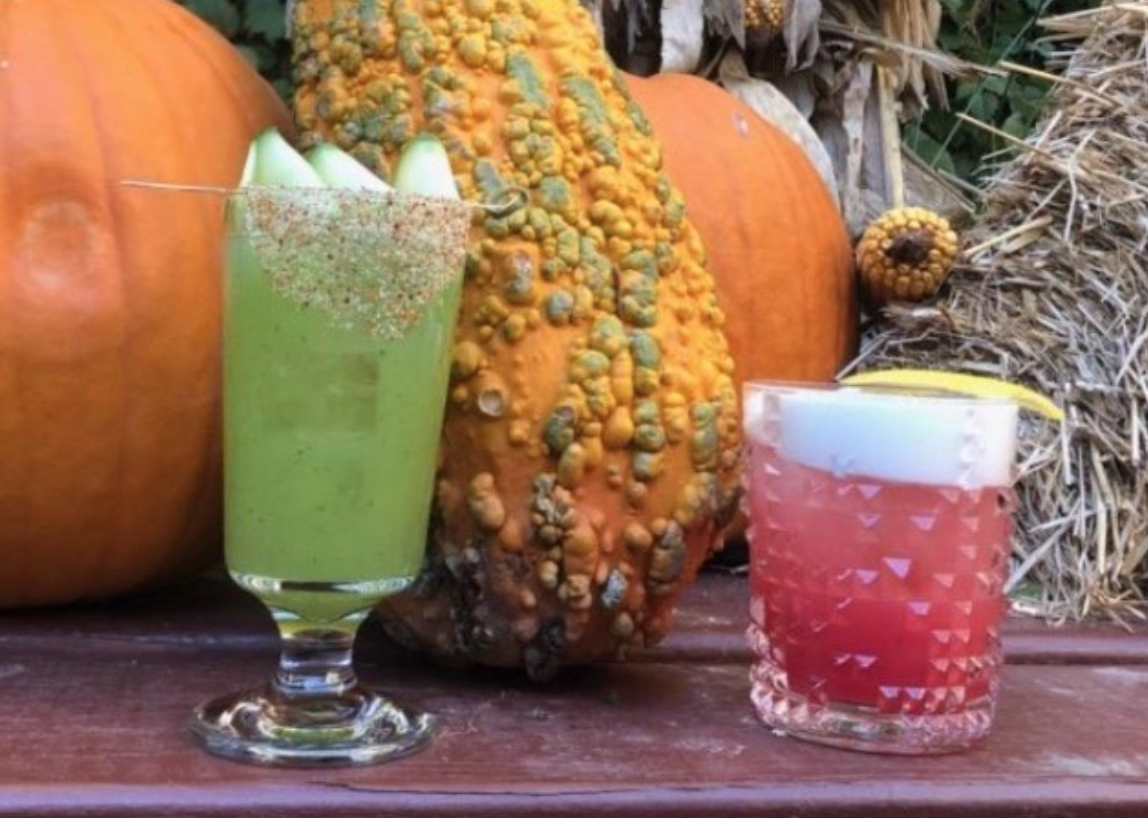 Tied House's seasonal mocktails are influenced by Mexican culture. For the owners, Mexico is almost like a second home, and the epitome of hospitality as it creates memories of comfort, relaxation and much more, which comes through in the refreshing and comforting mocktails.
Feisty Pepino: Fresh cucumber puree, lime juice, simple syrup, Indian tonic water and Mexican spice citrus salt, garnished with a cucumber ribbon.
Shrub-It-Off: Apple beet shrub, orange juice, soda water and egg white foam, garnished with a lemon peel.
200 N. Broadway
(414) 291-3971
trerivalirestaurant.com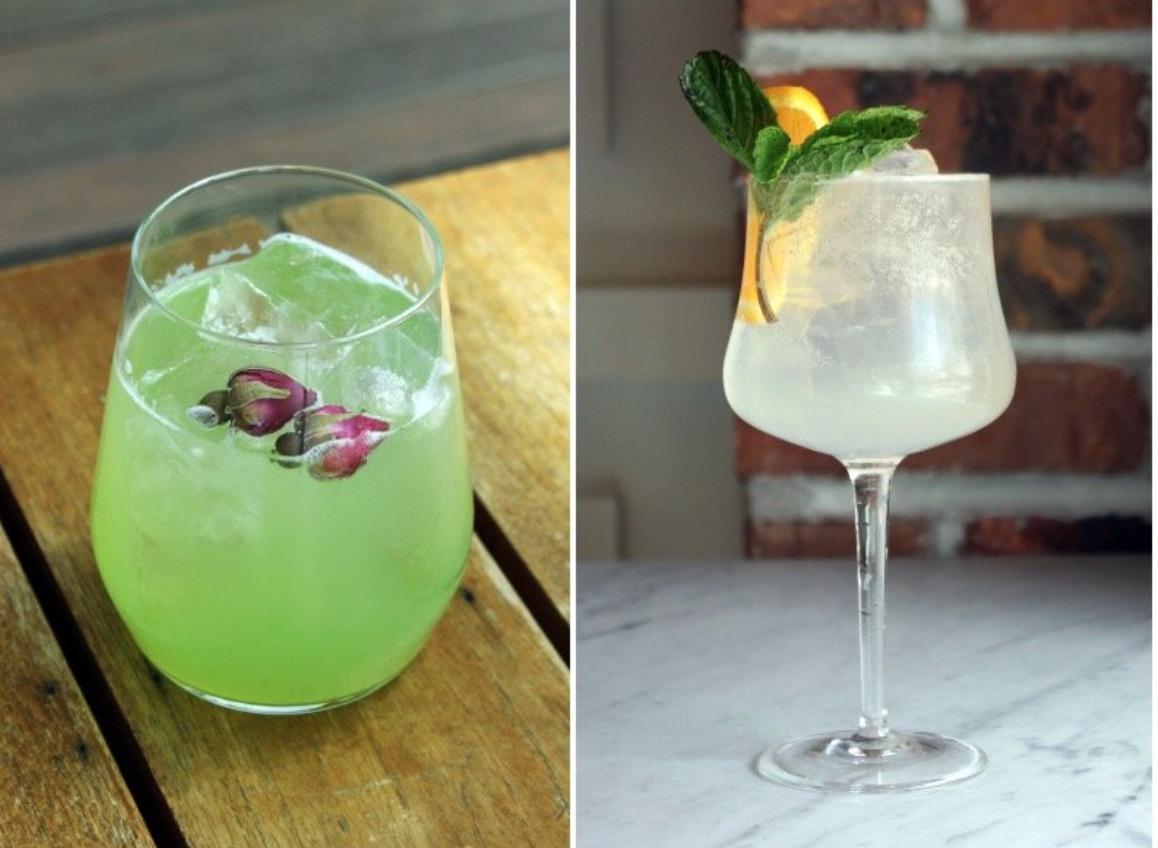 These two spots inside the Kimpton Journeyman Hotel in the Third Ward embrace the beauty and elegance of Milwaukee. Plus, The Outsider has a special place in my heart because Christopher Heinrich was one of the first bartenders to educate me on the need for refreshing craft mocktails in Milwaukee when I decided to become sober almost four years ago.
Garden State (The Outsider): Cucumber juice, lemon juice, rosewater syrup, Seedlip Spice 94, non-alcoholic Fee Brothers celery bitters, club soda, cucumbers and rose petals.
Temperance & Tonic (Tre Rivali): Seedlip Spice 94, mint, lime and Fever Tree tonic.