March is "Bar Month" on OnMilwaukee. Get ready to soak up more bar articles, imbibable stories and cocktailing content all month long. For more of our Bar Month stories click here!
The intersection of North Avenue and Farwell Avenue – and the streets surrounding – is considered the heart of Milwaukee's East Side. It's also known for its variety of bars, restaurants and venues. The neighborhood has definitely transitioned, moving from a bar district to a food-and-drink destination, but there is still no shortage of beer, wine or cocktails to be consumed.
Here's a guide to the "North Avenue bars," which for us includes bars, pubs and taverns within a block or two. But if you're headed out, please double check to see how particular places have adapted to the pandemic and follow their COVID protocols accordingly. Be safe, be considerate – and cheers!
AXE MKE
1924 E. Kenilworth Ave., (414) 488-9340
axemke.com
AXE MKE offers ax-throwing and beer-drinking for individuals, couples, small groups and parties. Reservations are required, so go to the website before going out for a highly unique experience.
Champion's Pub
2417 N. Bartlett Ave., (414) 332-2440
championspub.com
Tucked away a couple blocks off North Avenue, just east of the Milwaukee River, this tavern is a great place to escape the usual bustling bar crowds and hideout for drinks and conversation. It's modest, quiet, real and hassle-free. As a neighborhood bar, there are plenty of unique folks to chat or play darts with. There's also a spacious patio.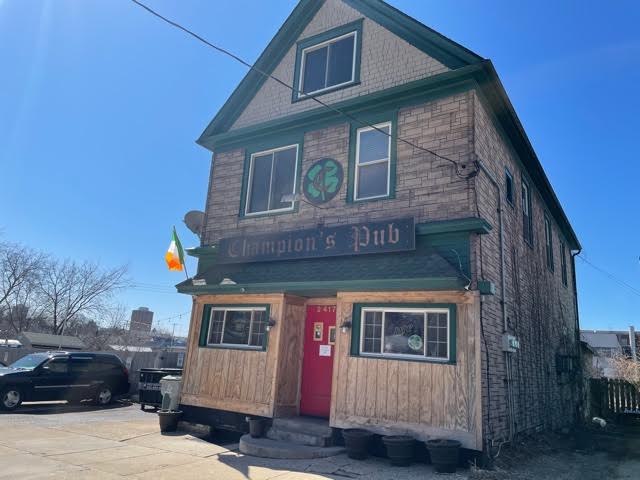 Good City Brewing
2108 N. Farwell Ave., (414) 539-4343
goodcitybrewing.com
Good City Brewing opened in 2016 and has an on-site production brewery, taproom and a rooftop patio. There is a second location in Downtown Milwaukee's Deer District and a third in Tosa.
Hacienda Beer Co.
2022 E. North Ave., (414) 296-7200
haciendabeerco.com
The Hacienda Milwaukee taproom opened in 2019 and serves about a dozen beers from their brewery in Door County. They also fill growlers, sell four packs and offer distanced indoor and outdoor seating.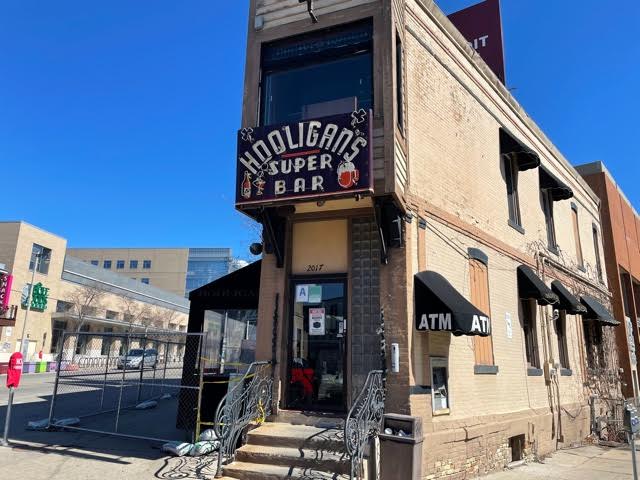 Hooligan's Super Bar
2017 E. North Ave., (414) 273-5230
hooliganssuperbar.com
A Milwaukee East Side landmark since 1936, Hooligan's serves the city's largest selection of micro beers, award-winning pub food and Bloody Marys. It also has a "see and be seen" patio at the confluence of the East Side's liveliest streets.
Izzy Hops Swig & Nosh
2311 N. Murray Ave., (414) 249-4489
izzyhops.com
Izzy Hops is a cozy tavern that specializes in craft beers and bourbons, along with a full food menu for brunch, lunch, snack time or dinner. It's also a popular spot to watch sporting events.
Jazz Estate
2423 N. Murray Ave., (414) 964-9923
jazzestate.com
The Estate offers great jazz in a tiny and intimate setting and serves craft and draft beer and top-notch cocktails. The Jazz Estate is one of Milwaukee's better kept jazz secrets.
Landmark Lanes
2220 N. Farwell Ave., (414) 278-8770
landmark-lanes.com
There's no bar in Milwaukee quite like The Landmark, located beneath the Oriental Theatre. With three unique bars, one of the town's oldest bowling alleys and an arcade of a similar vintage, The Landmark attracts an eclectic crowd.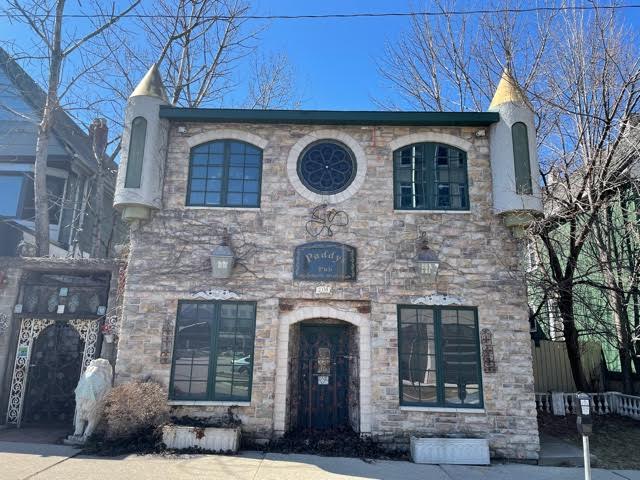 Paddy's Pub
2339 N. Murray Ave., (414) 223-3496
paddyspub.net
What makes Paddy's Pub exceptional is its authentic Irish charm. That and the beer is always fresh and served at the perfect temperature. Paddy's kind and knowledgeable owners are often behind the bar, ready to chat. Paddy's also hosts live music on the more-spacious second floor.
The Pharmacy Bar
2238 N. Farwell Ave., (414) 763-9081
crossroadscollectivemke.com
Located inside the Crossroads Collective Food Hall, The Pharmacy is named after the beloved Oriental Drugs, which formerly occupied the space. The Pharmacy serves beer, wine, cocktails and mocktails to enjoy with meals from the food hall, or on their own at the bar.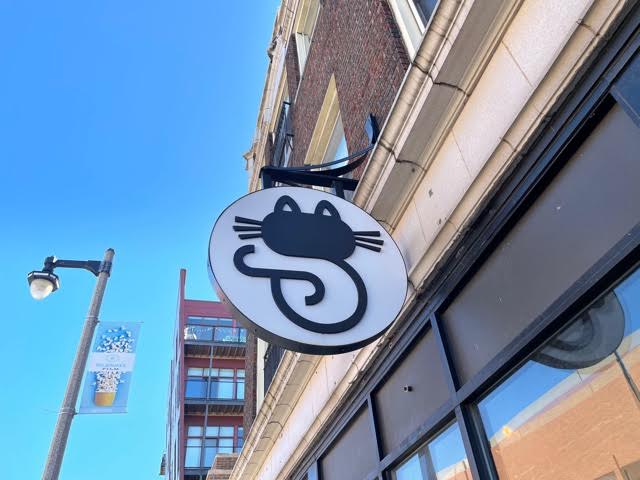 Sipp & Purr Cat Cafe
2021 E. Ivanhoe Pl., (414) 585-0707
sipandpurr.com
Sipp & Purr provides beer and spirits – along with non-alcoholic beverages and snacks – to guests who want to interact with or observe adoptable cats. Reservations are highly recommended.
Tavolino
2315 N. Murray Ave., (414) 797-1400
facebook.com/TavolinoMKE
Tavolino is an Italian restaurant, but makes this bar guide because of its large wine menu. Tavolino GM Peter Dietrich has a deep appreciation for Italian and domestic wine and hand-picked the wines based on the idea that the right wine can compliment any meal. Tavolino also has a cocktail menu featuring Italian-focused, craft cocktails made with traditional liqueurs and local products.
Vintage
2203 N. Prospect Ave., (414) 226-2303
vintagemilwaukee.com
Vintage is a friendly neighborhood bar with free pool, cheap drinks and the perfect patio for people-watching. Plus, the outdoor seating area is dog friendly.

Von Trier
2235 N. Farwell Ave., (414) 272-1775
vontriers.com
The German-themed Von Trier offers an outstanding selection of imported and domestic beers, wine, cocktails and hot drink selection. Plus, there's a never-ending supply of free popcorn and plenty of outdoor seating including the East Side's first beer garden.

Molly Snyder started writing and publishing her work at the age 10, when her community newspaper printed her poem, "The Unicorn." Since then, she's expanded beyond the subject of mythical creatures and written in many different mediums but, nearest and dearest to her heart, thousands of articles for OnMilwaukee.

Molly is a regular contributor to FOX6 News and numerous radio stations as well as the co-host of "Dandelions: A Podcast For Women." She's received five Milwaukee Press Club Awards, served as the Pfister Narrator and is the Wisconsin State Fair's Celebrity Cream Puff Eating Champion of 2019.