It had been five years since real estate developer and business owner Mike Vitucci and I sat down and chatted about the future of Milwaukee's East Side – specifically the North Avenue and Farwell Avenue corridor.
The area is near and dear to both of our hearts, and so, we decided to meet up again, this time also with Executive Director of the East Side BID David Smulyan to look back on what we projected five years ago as well as to predict where the neighborhood is headed.
In May of 2017 when we last spoke, numerous East Side bars had recently shuttered, including Hotel Foster, The BBC, Rascals and Yield Bar. The large space on the corner of Farwell and North Avenue that once housed the Oriental Pharmacy, Twisted Fork and Rosati's was also vacant. (In 2019, Vitucci's family's historic East Side cocktail lounge of the same name would close after 85 years.)
But despite these empty spaces at the time, we believed that the East Side was transforming, not dying. The East Side had once been a party-hardy college bar scene and was morphing into a more upscale, food-oriented entertainment district. Like everything, the neighborhood's culture was cyclical and every couple of decades, it was time for a rebirth of sorts. In short, it was growing up.
"The East Side is going through a transition," Vitucci said in 2017. "Better, higher-quality places are opening up."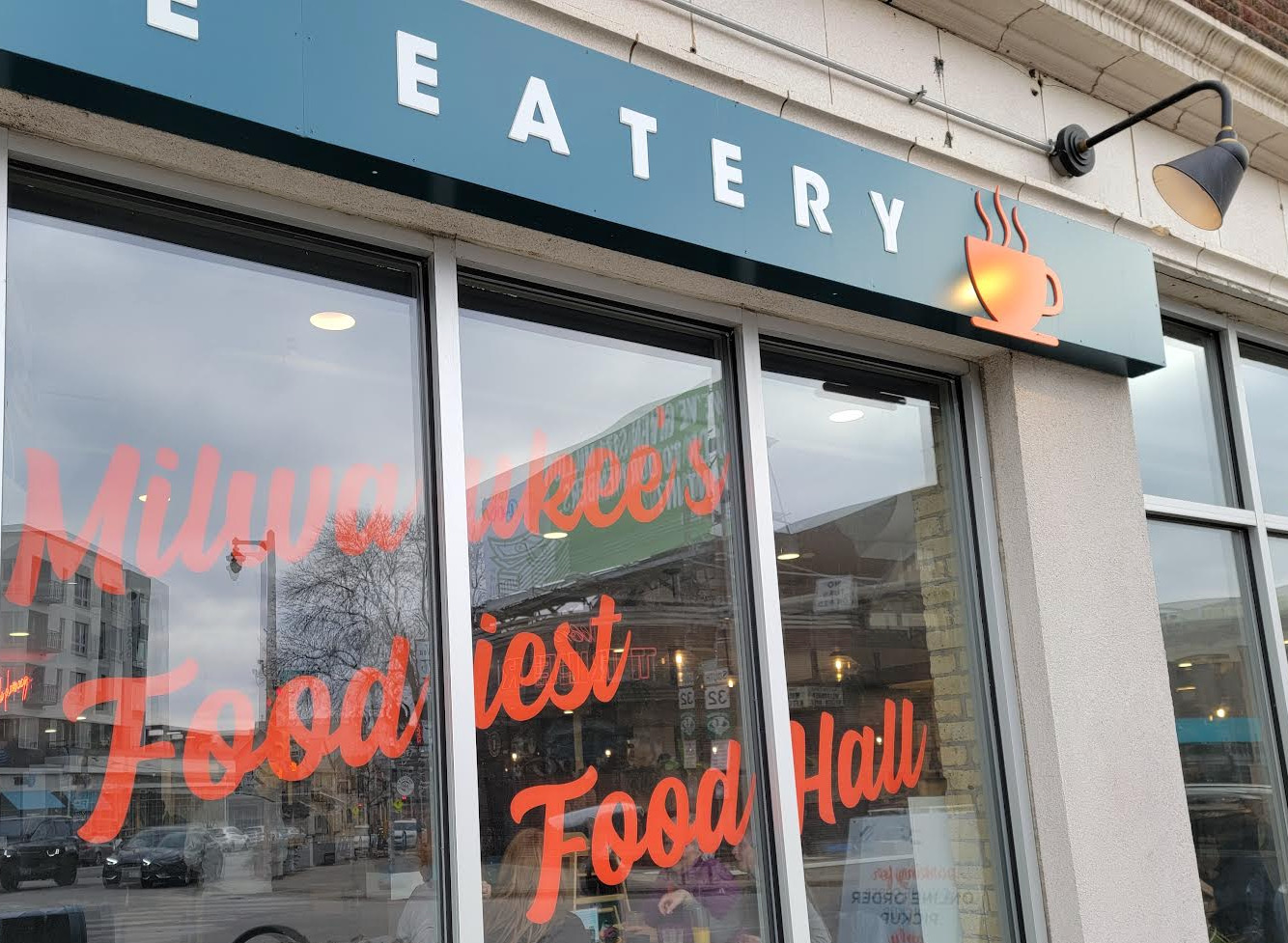 And he was right. Vittuci opened Izzy Hops in the summer of 2017; Kawa Ramen & Sushi also joined the neighborhood in 2017; Crossroads Collective, Milwaukee's first food hall, opened in 2018; Tavolino and Mad Chicken began operations in 2020; and most recently, at the end of 2021, Nice Times swung open its doors.
At the same time – and still today – staple East Side restaurants like Beans & Barley, Von Trier, Ma Fischer's and Hooligan's (despite a fire in 2020) remain anchors in the area.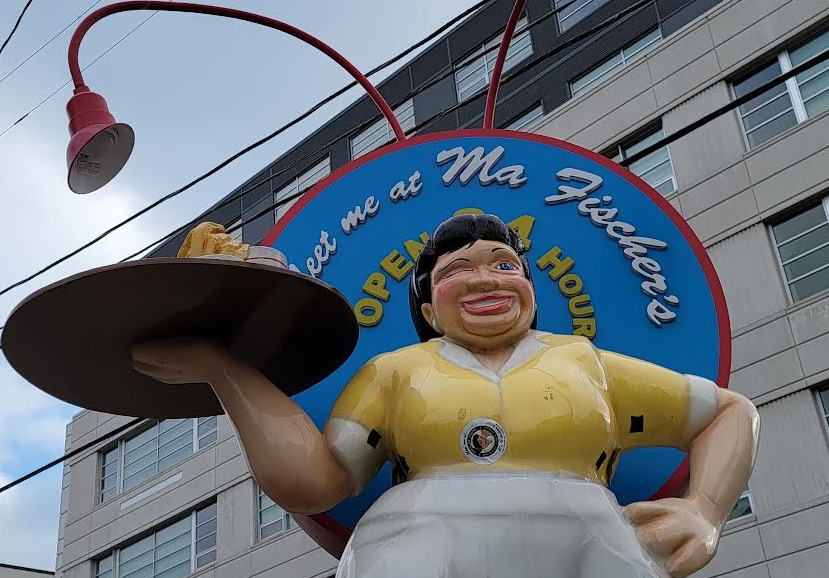 The relocation of the artist boutique The Waxwing that occupied the corner of Oakland and North Avenue for five years was a retail loss for the neighborhood, but new boutique shops and services remain like Beard MKE and Dogtopia.
"Unique retail is definitely part of the East Side's future," says Vitucci.
It's not that the bar scene completely dried up in this part of the East Side, but it's definitely different. Many bar-goers now want to do more than sit around and swill beers. Thus, taverns that offer drinks and activities like AXE Milwaukee and Nine Below have opened, joining classic activity bar Landmark Lanes.
But despite the growth, there is so much further to go. Empty spaces need tenants. Diversity needs improving. Street festivals and Farmers Markets must return. Luckily for those of us who cherish the neighborhood and believe a thriving East Side is integral to a thriving Milwaukee, such improvements are on the horizon.
Start it up
Vitucci sees the East Side as the ideal spot for start-ups and first time entrepreneurs and believes specialty shops are one way to strengthen and infuse the scene.
"It's smaller, unique businesses that we'd like to see come in, make a splash and fill the little niches," he says.
But the high cost of rents and slashed BID budget in recent years makes it difficult to attract young people – especially young people of color – with fresh ideas.
Smulyan, with nearly 30 years of experience in strategic planning, marketing, business development and operations as well as a history of working with Wisconsin Women's Business Initiative Corporation (WWBIC), has a strategic plan in place.
"I am planning to be proactive in my efforts to reach out to the African American and Hispanic communities to let them know that we would love to have them consider the East Side for their businesses," says Smulyan.
In May, Tunisha Merritt will open Lash Heaven, an eyelash extension business on Farwell Avenue, inside the former Great Clips. It's a step in the right direction in terms of diversifying business ownership.
"I also will be talking with various parties such as property owners, landlords and governmental agencies to see what kind of financial support we may be able to provide to help those business owners that might need it in order to lease a retail space in the East Side," says Smulyan.
Art is at the heart
Since 1973, East Side Gallery & Framing Shop has housed fine art and provided matting and framing devices to the neighborhood. UW-Milwaukee's Institute of Visual Arts (INOVA) nurtures and showcases the work of visionary young artists.
And art is very much a part of the East Side's future.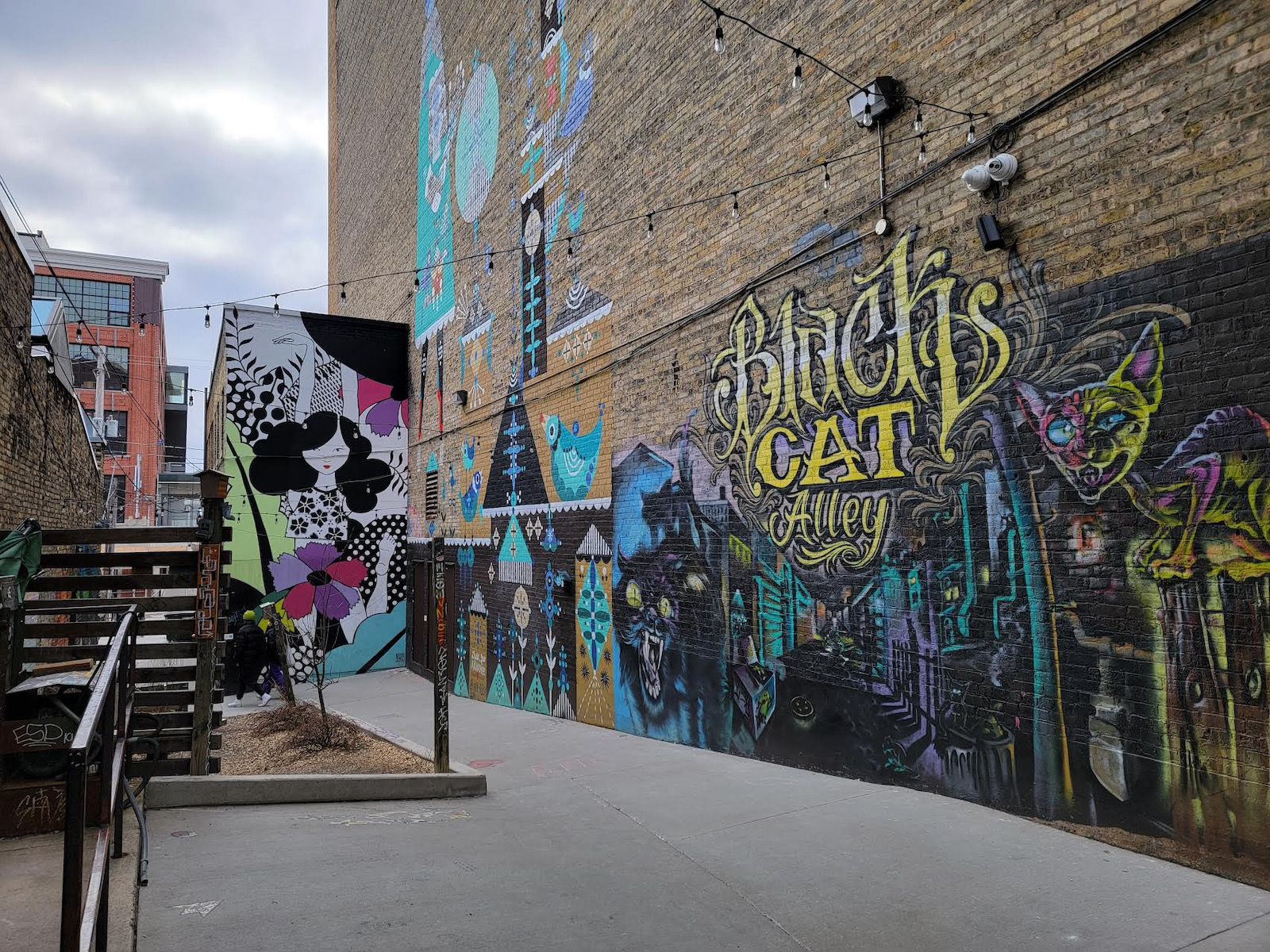 In recent years, the East Side has reimagined its artistic offerings and become the pinnacle of mural art in Milwaukee. Black Cat Alley filled a grungy alley with color, creativity and righteous messaging in 2017 and continues to draw traffic from residents and visitors.
"The East Side's art movement is blossoming. People come from all over to visit Black Cat Alley," says Vitucci.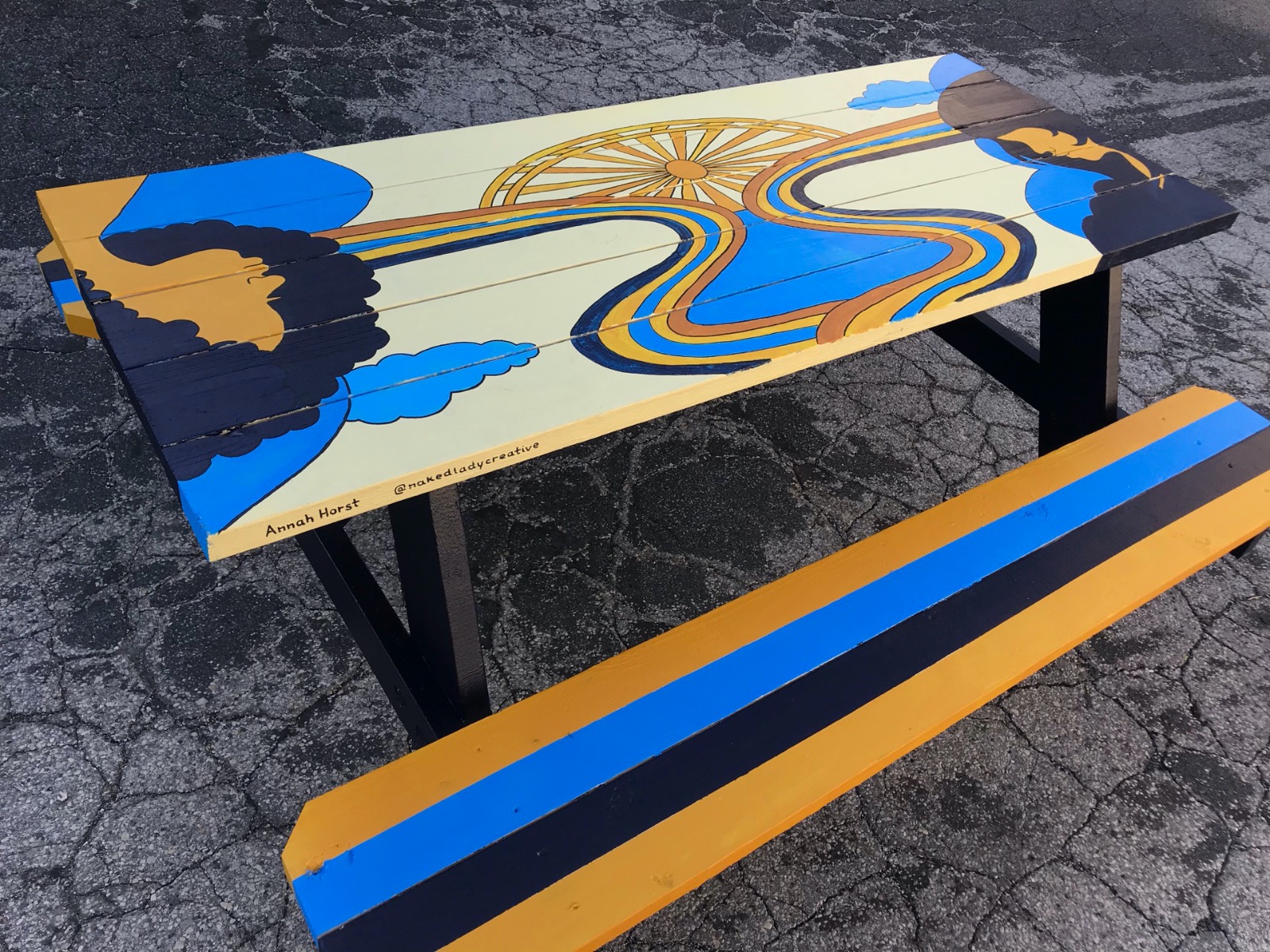 In the summer of 2020, the East Side Art Lot in between Beans & Barley and Von Trier converted a parking lot into a vibrant gathering and lunch spot with ten picnic tables hand-painted by local artists.
But indeed, there is room for more art. Creativity is at the heart of the neighborhood and like the Third Ward, Milwaukee's East Side can and should be a flourishing, forefront art district.
Hip and healthy
Long ago, healthy restaurants – particularly the iconic Beans and Barley - gave the East Side a reputation as a place to make healthy choices. What was once considered "hippie," is now mainstream and the desire for healthier living is only increasing.
The addition of exercise facilities like Shred415 and Snap Fitness continue to strengthen the neighborhood's robust rep.
And then there's the bike path. Smulyan plans to expand the East Side's healthy offerings by better integrating the bike path into the neighborhood.
To do this, bike planters will soon be placed strategically around the neighborhood to remind East Siders of the path's three entrances and to make bikers who ride into the neighborhood from the bike path feel welcomed. East Side signange on the bike path is also a possiblity.
"I'd also like to calm the traffic to encourage more biking," says Smulyan.
Future festivals
Although the Tomato Romp will not return, Smulyan says it's possible a different version of Summer Soulstice and a smaller neighborhood festival could pop up at some point.
"Maybe something on the side streets combined with other activities," he says.
The Farmers Market, which was held for more than a decade in the Beans & Barley Parking Lot, will return, but when that is – and what the focus will be – have yet to be determined.
The bottom line
The heart of Milwaukee's East Side continues to grow and change, but one aspect is always the same: the neighborhood is a mix of trends and history, a blending of the new and the old, and has the possibility to be one of Milwaukee's only true melting pots in a city often divided.
"More than anything, my focus is on stability for the residents and businesses, both old and new," says Smulyan.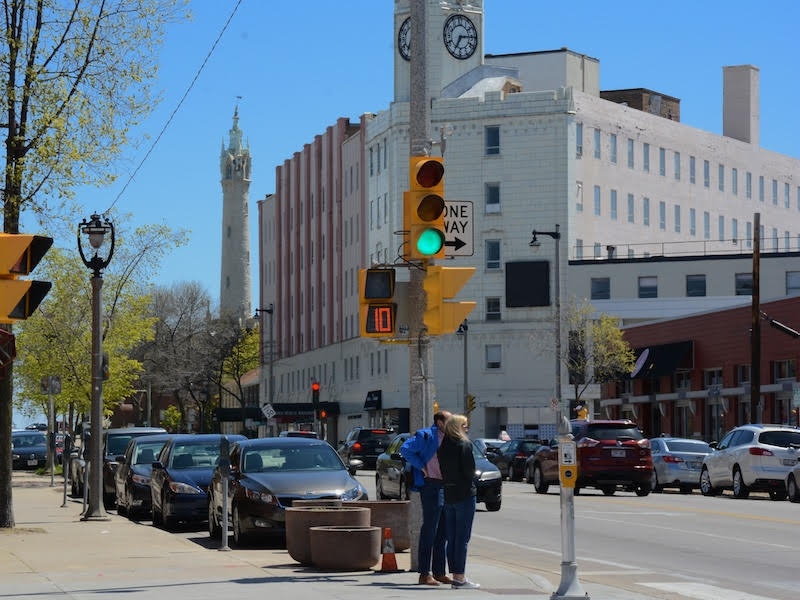 Molly Snyder started writing and publishing her work at the age 10, when her community newspaper printed her poem, "The Unicorn." Since then, she's expanded beyond the subject of mythical creatures and written in many different mediums but, nearest and dearest to her heart, thousands of articles for OnMilwaukee.

Molly is a regular contributor to FOX6 News and numerous radio stations as well as the co-host of "Dandelions: A Podcast For Women." She's received five Milwaukee Press Club Awards, served as the Pfister Narrator and is the Wisconsin State Fair's Celebrity Cream Puff Eating Champion of 2019.