After writing about its collaboration with Grebe's Bakery on a cruller-inspired stout, I decided it was time to visit East Troy Brewery, 2905 Main St., for what I expected would be a beer story.
Instead, when I arrived at the brewpub about a half-hour from Milwaukee, I found that the beer story was also a food story and a building history story. And even more, I found a story of a brewery deeply tied to its community.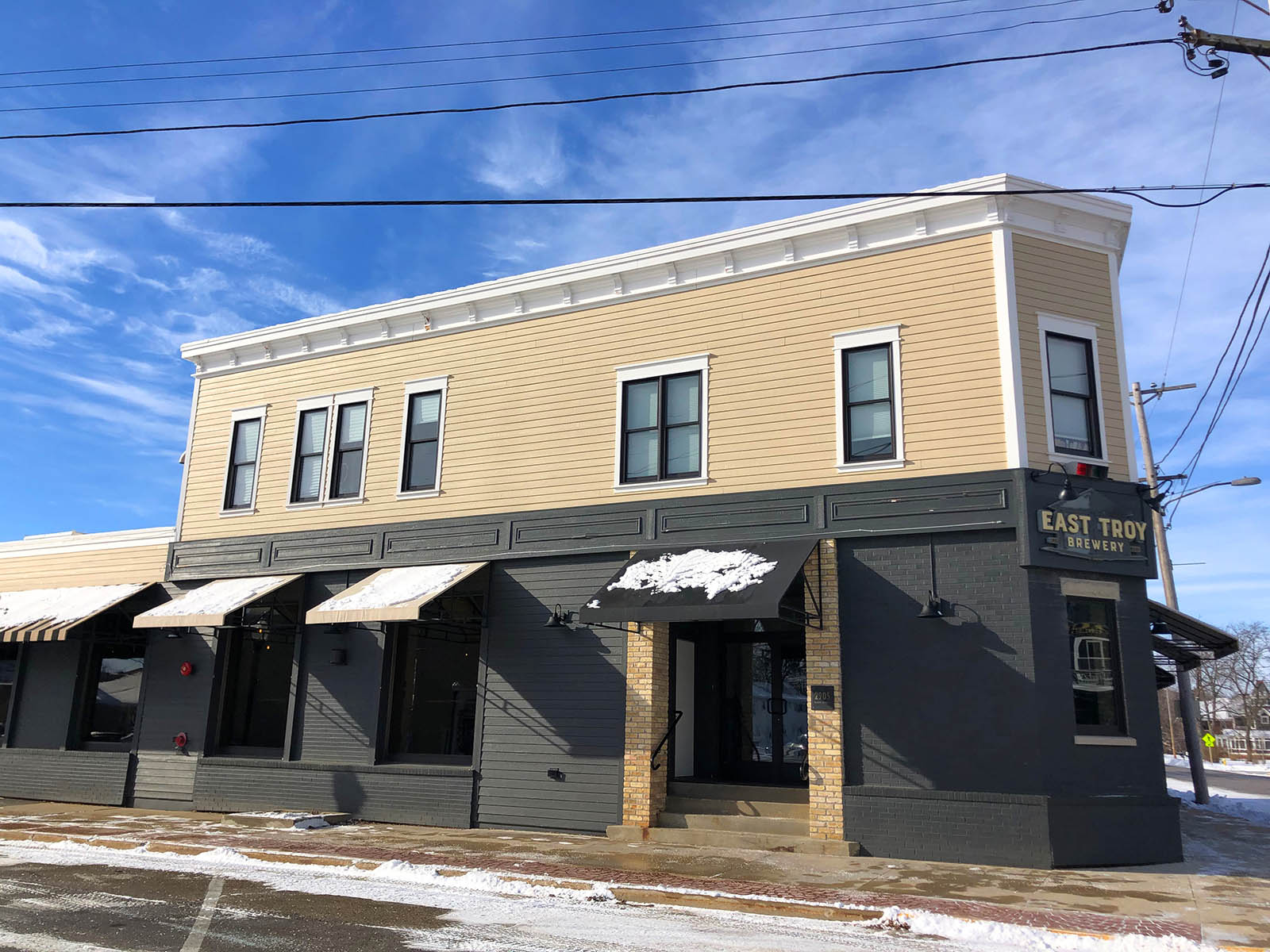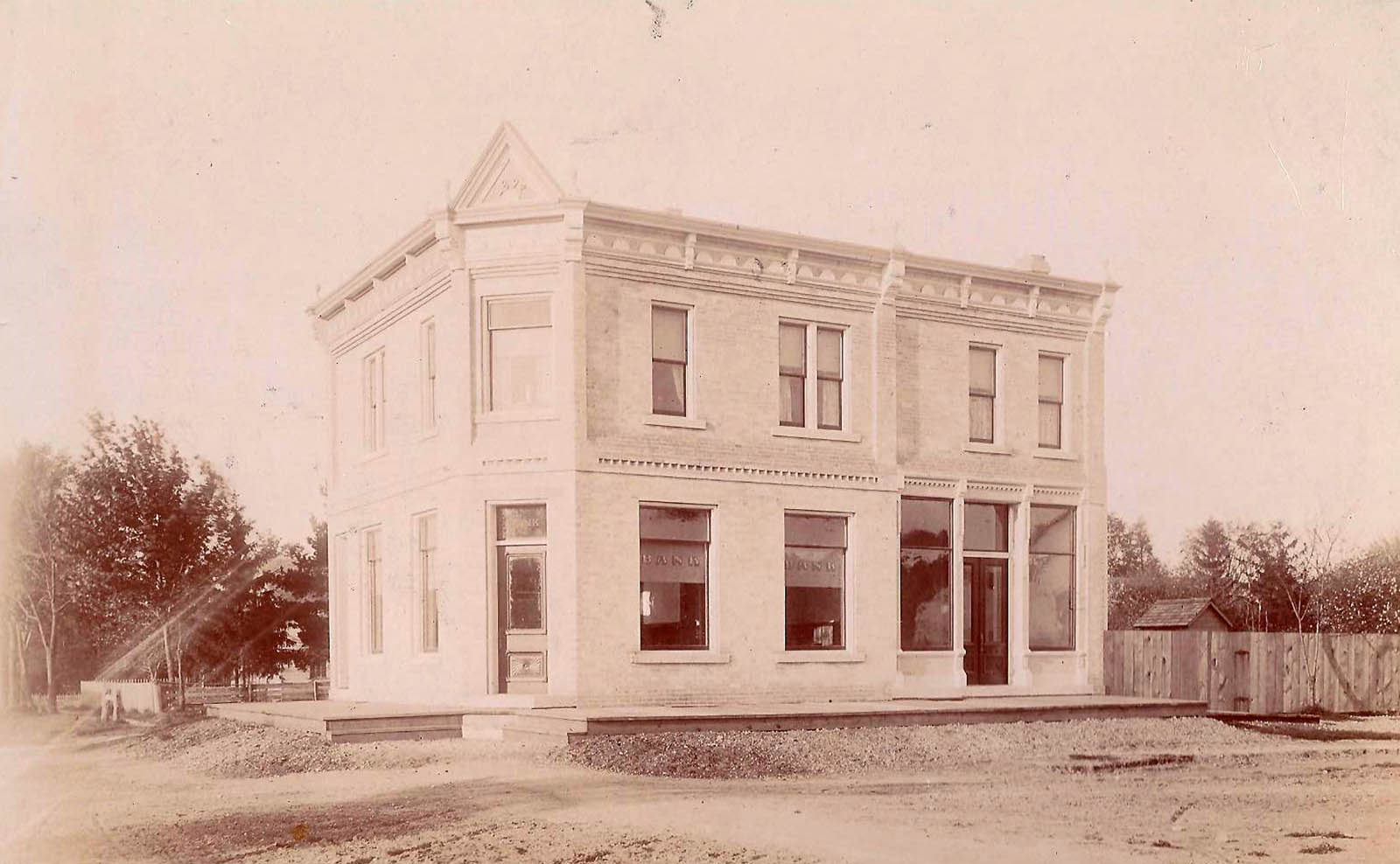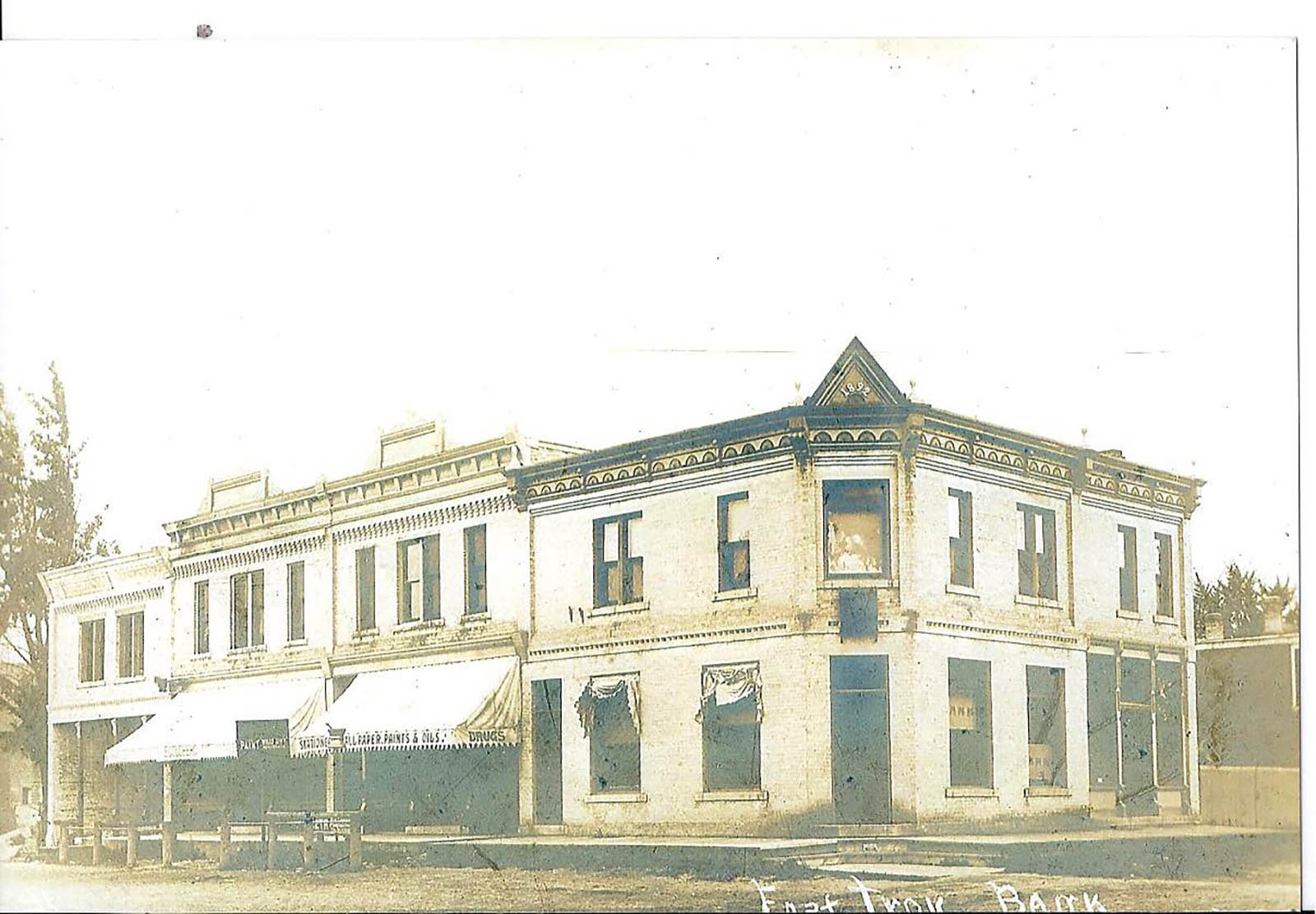 East Troy Brewery, just across from the central Village Square Park – a true town square with a beautiful almost Prairie Style bandshell – has not only brought craft beer to East Troy, but also a creative menu of elevated bar food, and it has returned the vintage luster to an 1892 bank building that had been heavily remodeled.
The brewery, owned by Ann and Ted Zess – who also own Allan Integrated Control Systems just up the street – opened in 2018, though the couple never had any plan to become restaurateurs and brewery owners.
In addition to doing some homebrewing, Ann and Ted were craft beer fans and even worked with others to bring together East Troy's annual brewfest in the square, says General Manager John Turner.
"Ann and Ted are from East Troy and they're very, very active in the community," Turner says. "Ted is the president of the school board, Ann sits on several different boards in the community, too. They just got to talking one afternoon and that's where this whole thing came from."
At that point the building was still a bank, that, based on photos I've seen, looked like it was built in the late 1960s or '70s.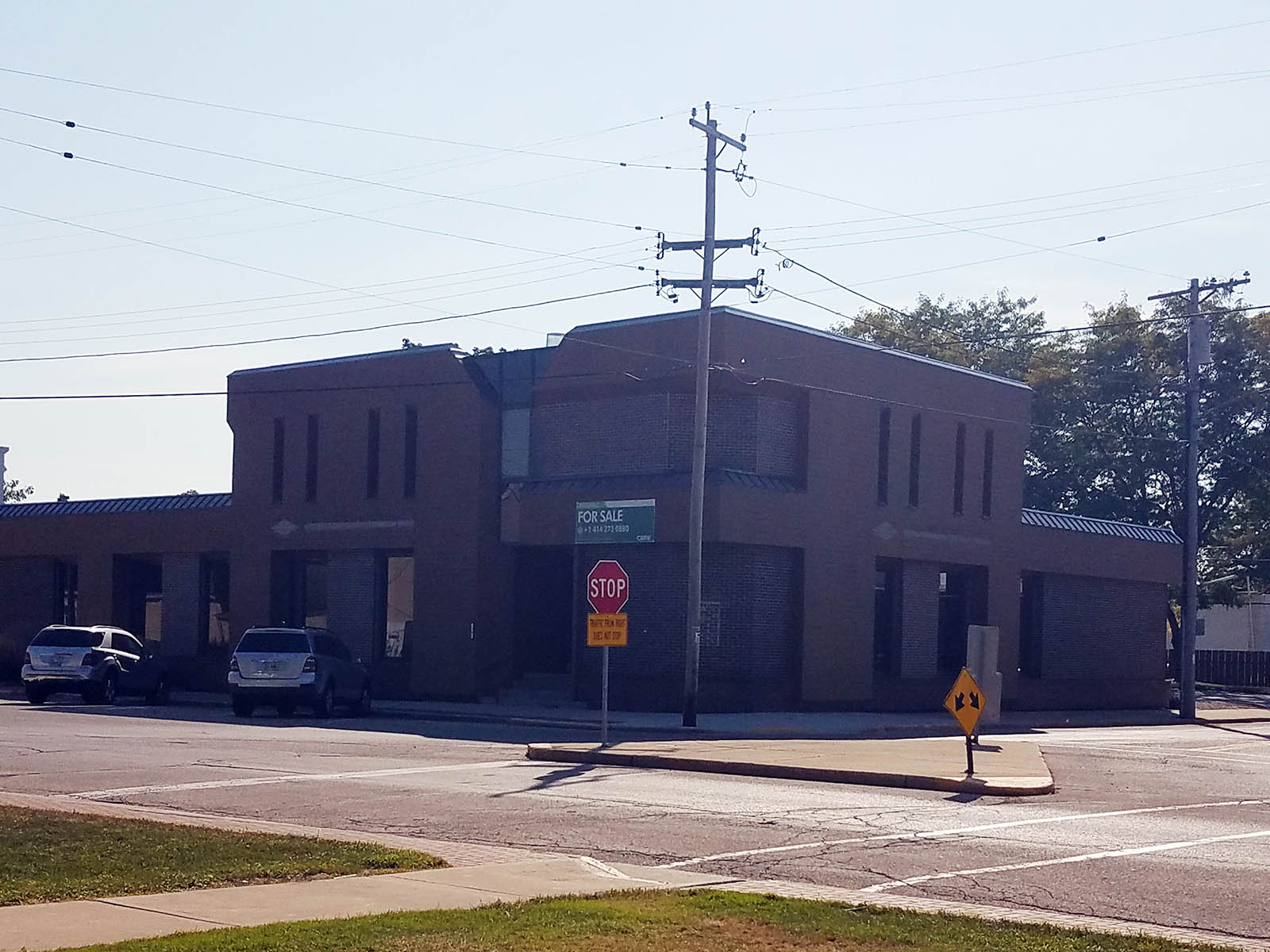 "It was our community bank," says Ann Zess, "And it had switched hands a few times. It was kind of down to two people who were working in the building. So we knew that it was coming up (for sale) and we had our eye on it, thinking (a brewery) would be a cool addition to East Troy."
So, they took the leap, bought the building in 2017 and hired architects, who pulled off the brown brick veneer to uncover a small 1892 cream city brick corner bank building – which looked not unlike a tied house saloon – and a couple vintage neighboring retail buildings that over the years had been purchased and integrated into an expanded bank.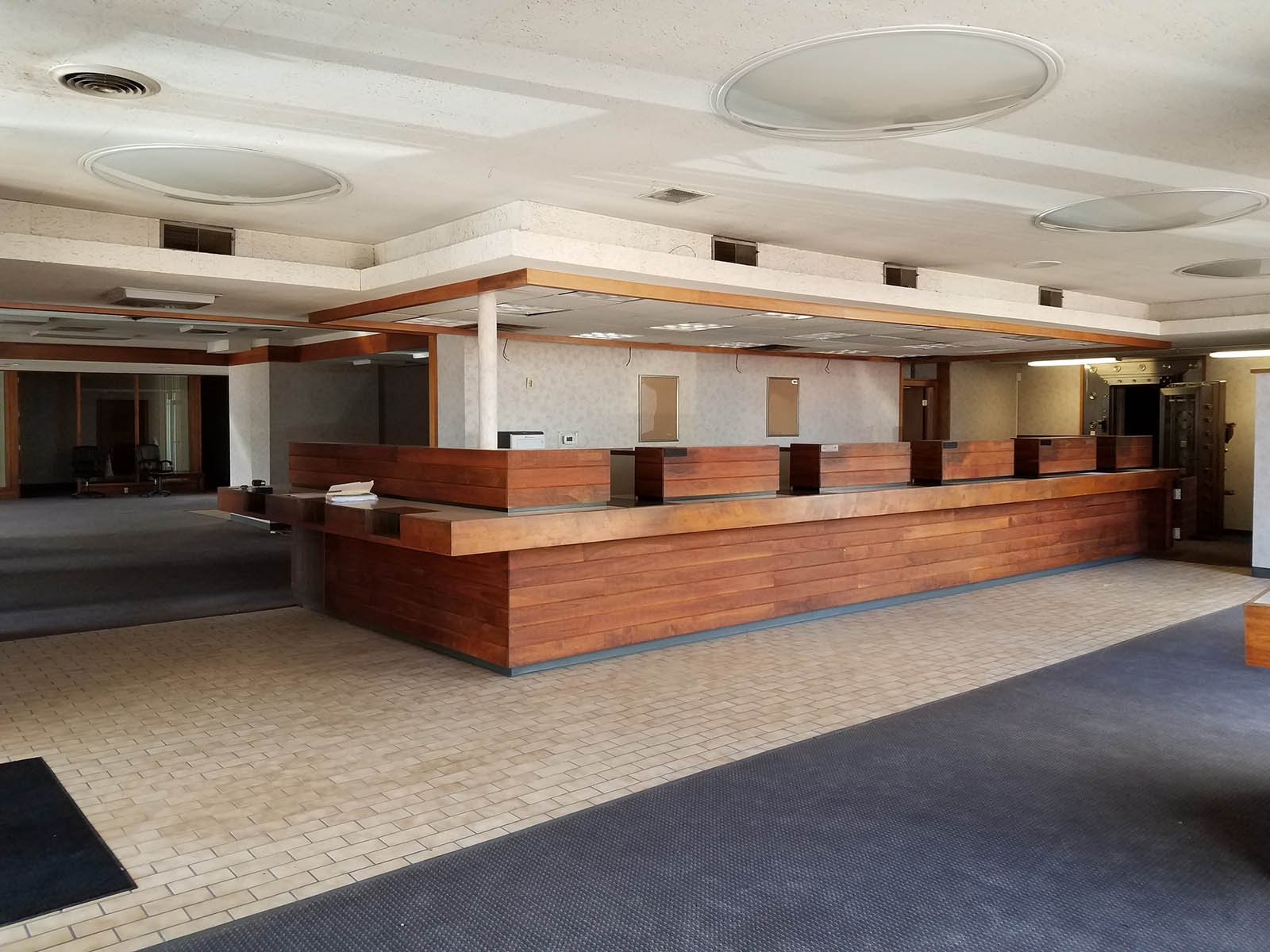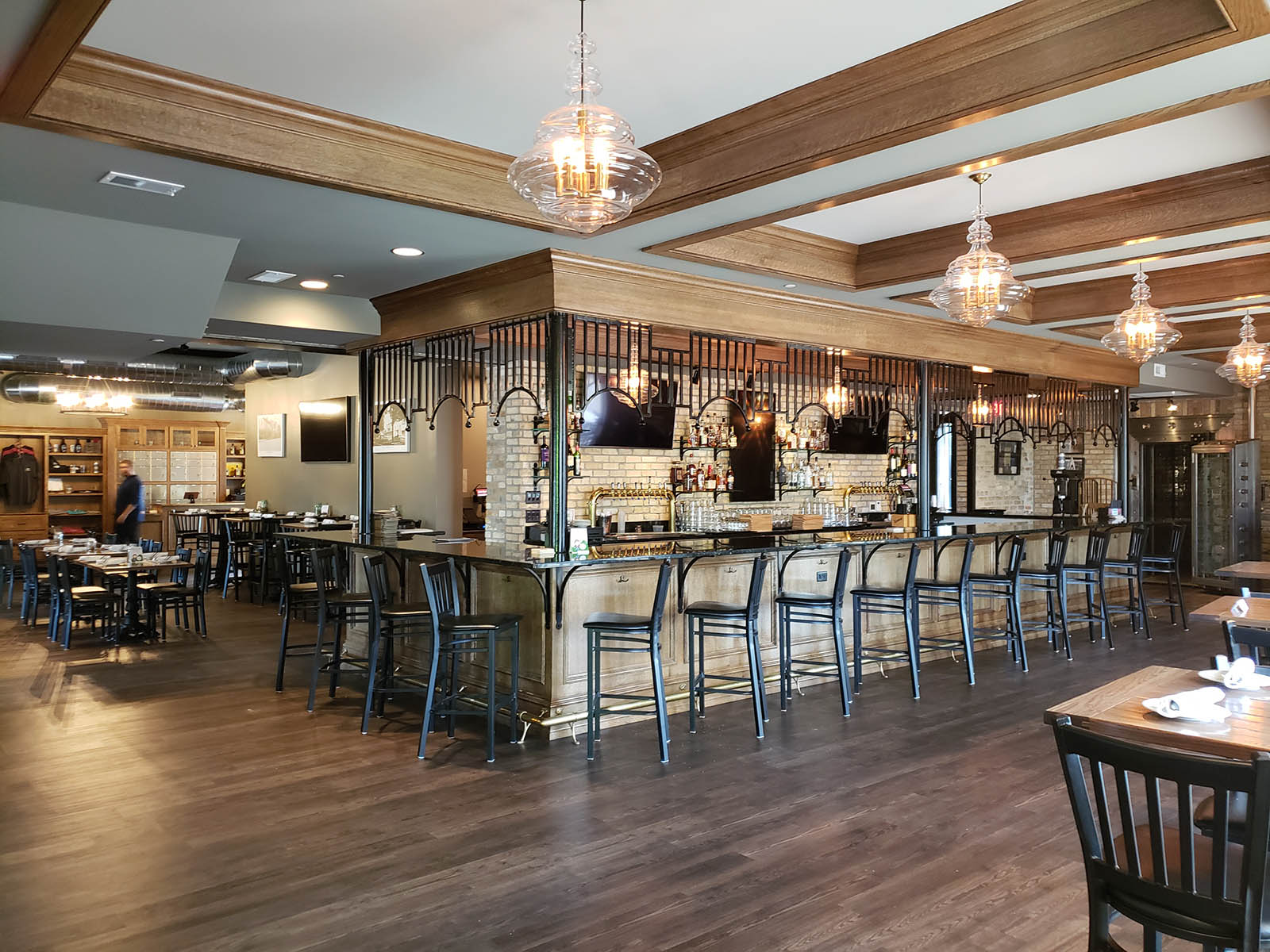 Now, the bar is where the teller windows were and most of the rest of the place is given over to seating, as well as to a brew system made by Quality Tank Solutions of Oconomowoc, a kitchen, and a small retail area with swag and single-barrel Driftless Glen whiskey picks.
Out back there's a large patio and the visible brew system feeds a series of fermenters, specially designed for a space with a low ceiling, that are below in the basement.
Ann and Ted worked to uncover the original corner entrance (now a window) and earlier fenestration, exposing cream city brick walls inside, and gaps in the brick were filled with cream city brick from an old 19th century elementary schoolhouse that was being torn down nearby in the town.
"We got about eight pallets of that brick to fill in. We were really working with the architect to get that look," says Zess. "We really wanted to keep some of the design, the bank features."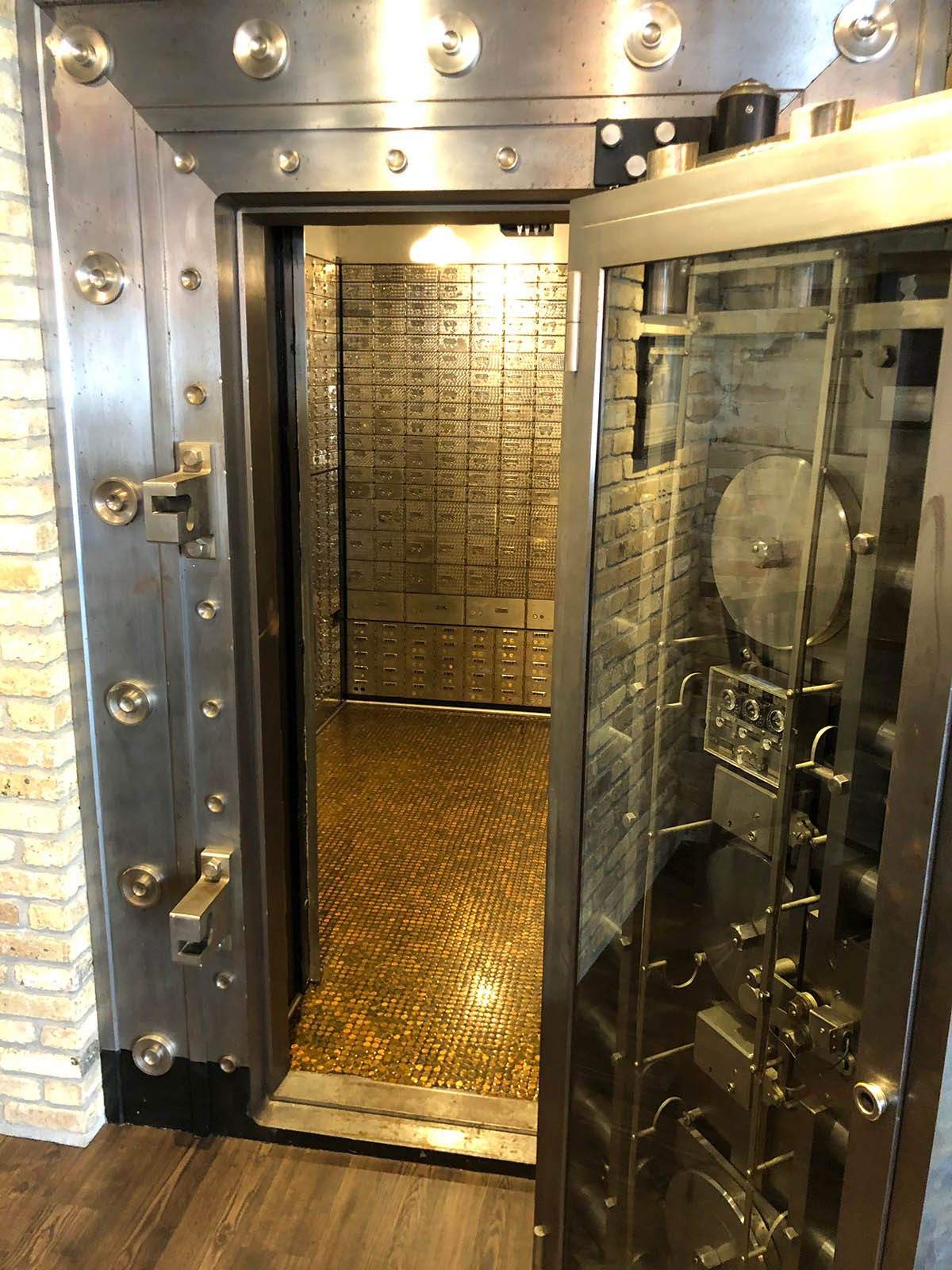 They even located a set of safe deposit boxes (from a bank in Burlington that was being demolished) and installed them in the 1930s vault, which still has its enormous door.
The vault floor is covered in pennies, thanks to Ted's laborious work, and in one corner of the safe is a vetrine with a collection of East Troy State Bank memorabilia that the couple has collected. Pre-COVID, there was a table in here for guests.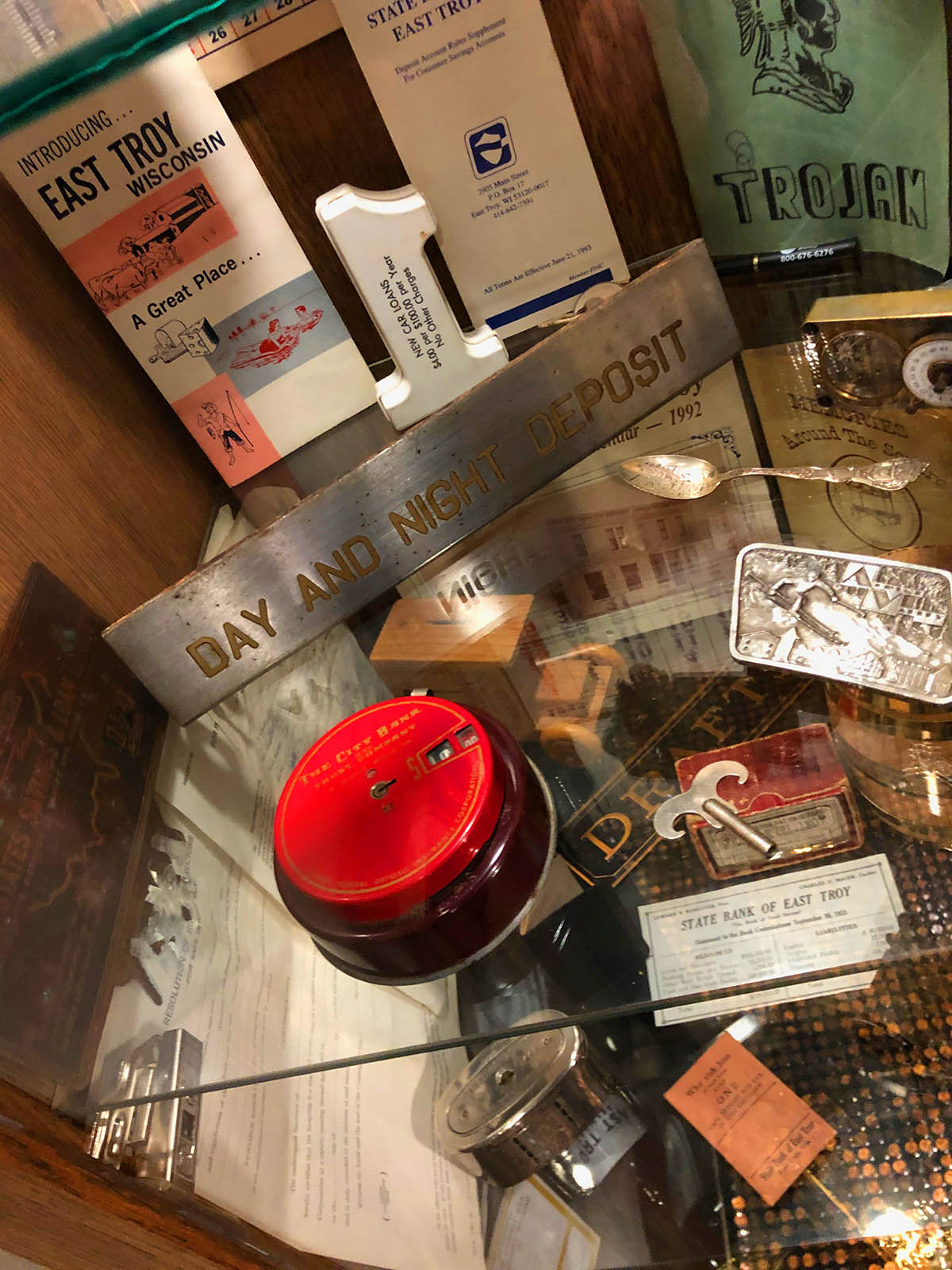 Now, there are the gleaming metal boxes, for which the brewery has all the keys (except to boxes 420 and 666, which have disappeared ... go figure) and it rents the boxes to customers. The idea has turned out to be hugely popular.
"They're available for our Brew Club members," says Turner. "It's an annual membership, and it gives you access to one of the safety deposit boxes for a year."
The idea is a really unique one and I can't help but wonder what people keep inside. Do they use them for valuables, as they would at a bank?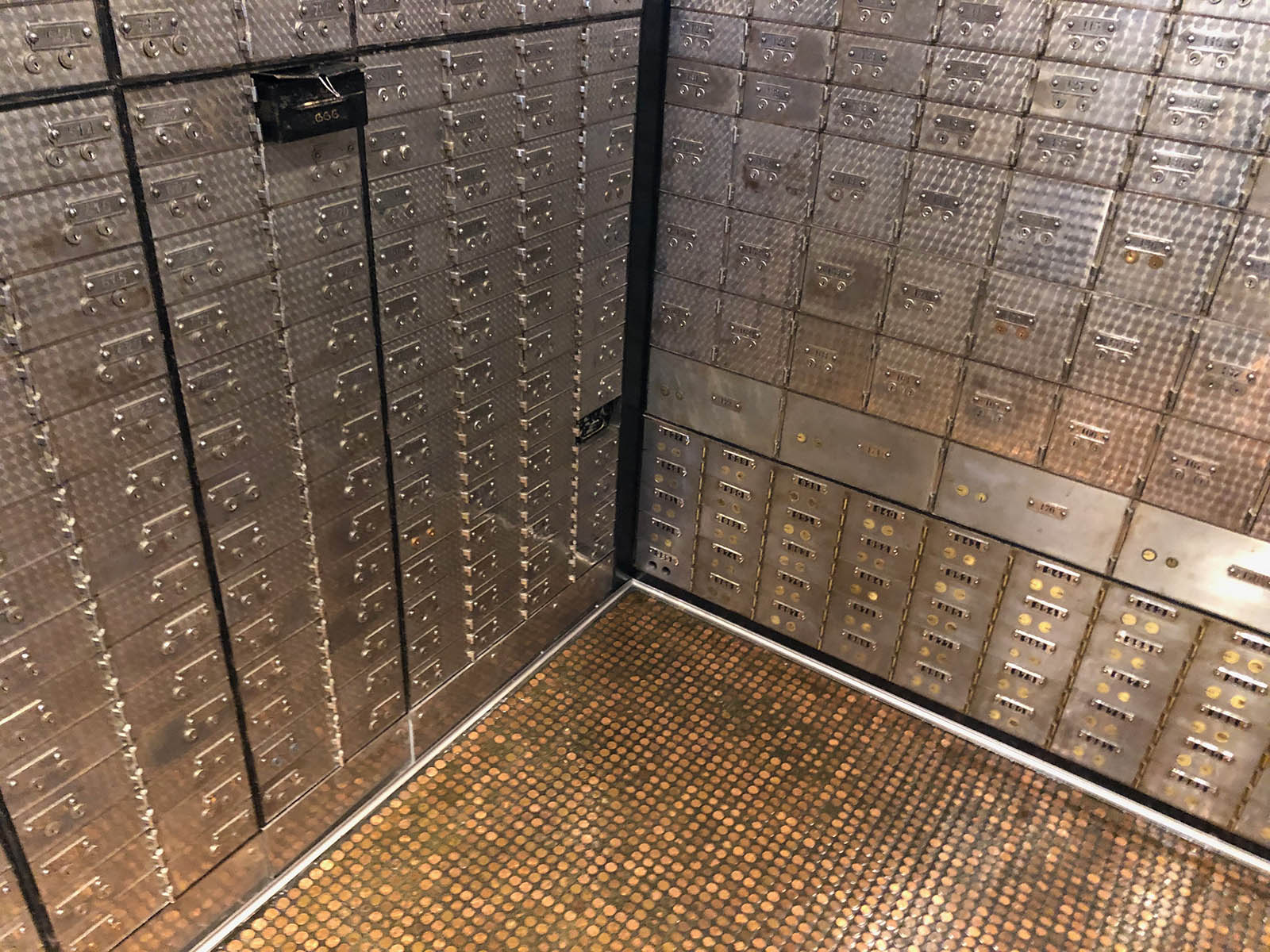 "I really don't know (about that)," says Zess, but Turner adds, "Lately, they've been putting a lot of notes and so forth ... pictures. It's really cool. There's a lot of really weird stuff from what I've heard. As you would expect.
"I know there was a guy that was leaving games in there to play when they came in here, and there's one where they would leave little trinkets or whatever for their kids to find, for their wife or their husband, which is kind of cool. There was one gentleman who kept Swedish fish in there. One guy was particular to Hidden Valley Ranch (dressing). We make all of our own sauces, but he would keep the little (packets) for dipping things."
"He kept little candy bars in there, too," adds Zess. "He'd give him out of the bar."
Turning to look at the bar, which has a railing running across the top that conjures a 19th century bank tellers line, I'm reminded why I came here in the first place.
"We span the entire spectrum as far as beer styles," says Turner. "With the exception of a couple of guest taps, which we'll bring up from time to time, we don't really sell anything that's not made here.
"And what we were trying to do is to partner with as many local places as we can. So we did an apple cider flavored beer, which we did through a place called Ela Orchard out in Rochester. We partnered with a local hemp farmer and did a CBD-infused pilsner. We did sweet beers every Saturday morning and in the middle of all of the COVID stuff, we were selling out. I think the quickest one sold out in 37 minutes. Craft beer is all about fun as far as we're concerned."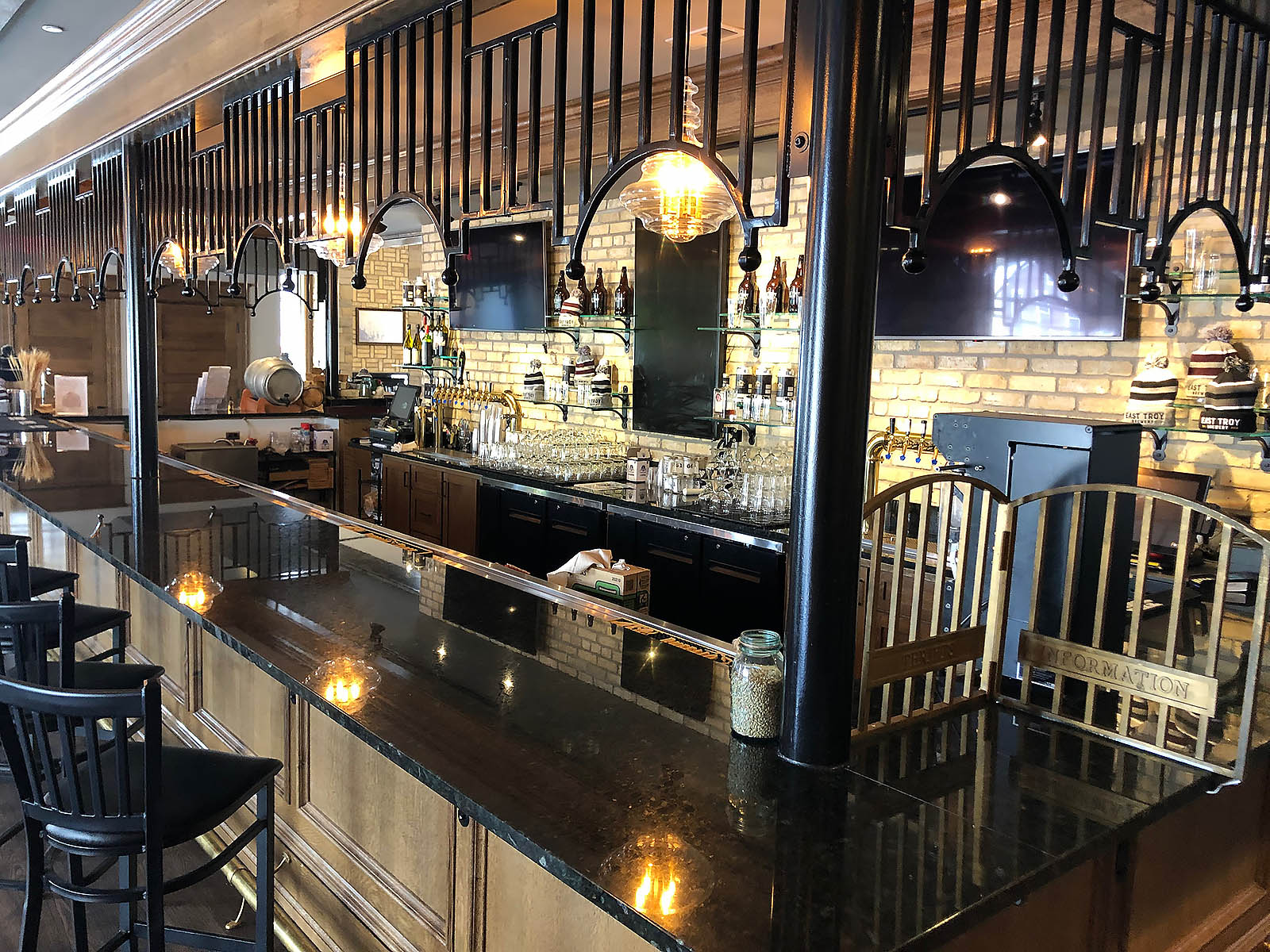 Tap beer at East Troy is available to-go in growlers and howlers, and the bar has a sealer for 16-ounce cans and 32-ounce crowlers.
The brewery also supplies retail (cans and bottles) to a few places like Eagle Public Market, in nearby Eagle, and Main Street Liquor in Mukwonago, also close by.
"In March, we were just a little bit over a year old and the pandemic really put a wet blanket on the whole thing as far as being a business going into a second year," says Turner, "looking at distribution and looking at those things.
"Then it was just like, 'well, right now we're just trying to keep this place afloat, so we're going to sell the beer here.' Now we're actually starting to take a look (at distribution) again and trying branch out to some of those other (partners). And the Grebe's beer was one of those things."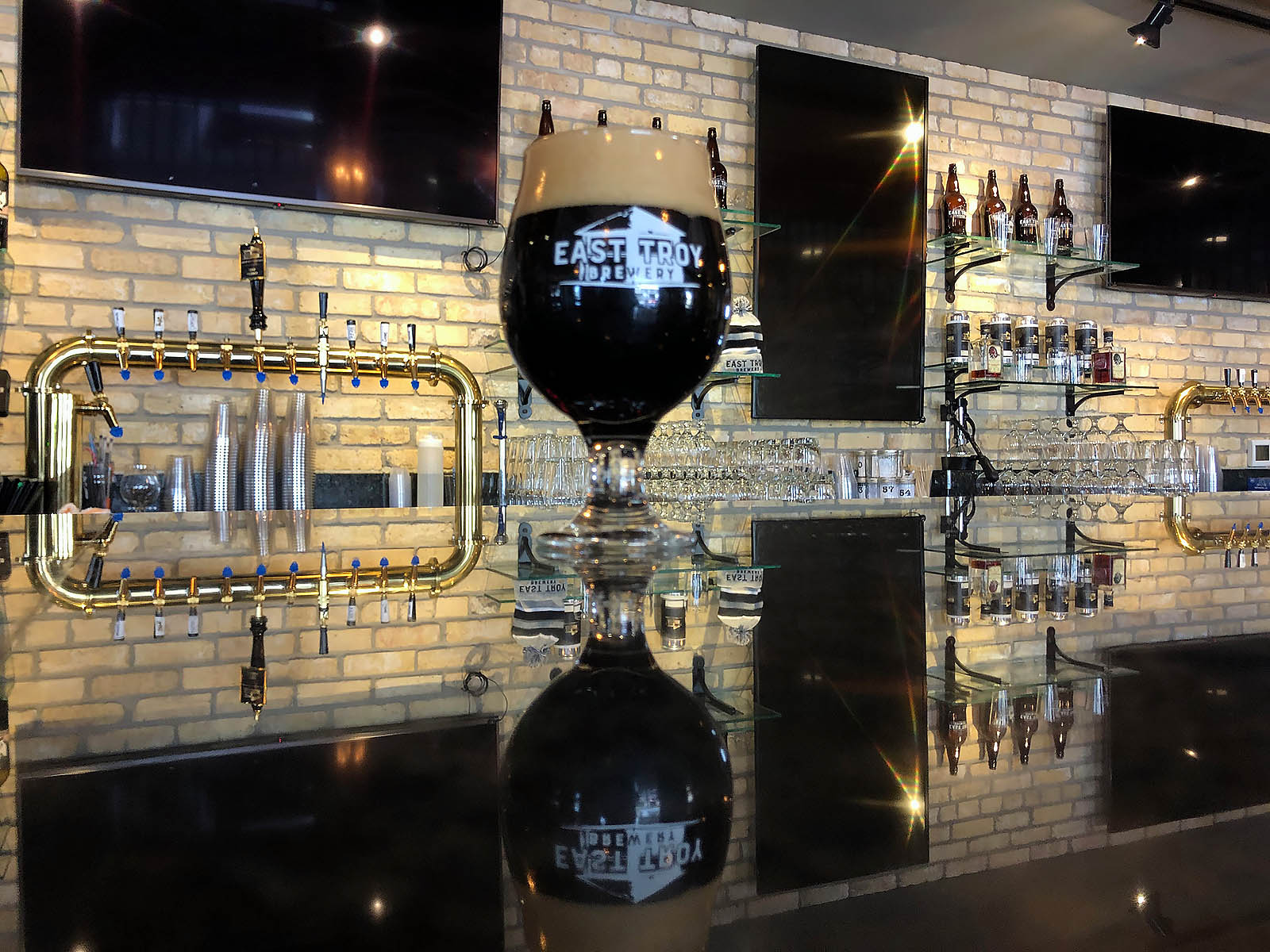 Grebe's hopes to get permission from the City of West Allis to sell the beer at its Lincoln Avenue bakery, which has not previously carried any alcohol.
At the moment, beer is being brewed on an interim basis by Nate Bahr – who has worked at Bavarian Bierhaus, Lakefront and Foxtown in Mequon and is now joining the brew team at Third Space – while East Troy searches for a replacement for its former brewer, who recently left.
"We are absolutely looking for a brewer," says Turner. "Nate was looking at other opportunities, so it was a good fit for him just to come in and fill in. He's got a couple of beers that are brewing right now, and then he's going to help us find the right fit for the place.
"The nice thing about the community of brewing is you have help," says Zess. "Mike Doble (of The Explorium) has been wonderful at helping us out in the interim, as well, and helping us find Nate. We're probably going to start interviewing early next week."
As we talk, Turner's wife, Ashley, who is the East Troy Brewery chef, is bringing plate after plate of food to a table for her and I to photograph and to taste, and it shows why the brewery has been a popular addition to the town, even during the pandemic.
"We were very, very blessed that we were consistently selling out of food," says Turner, who with Ashley has worked in restaurants, catering, food trucks, carryout-only businesses and more. "We had to use almost every ounce of all of the experience that we've had, but it was just like Ash and I kind of knew it was coming.
"We were watching what's happening around in Illinois and in Michigan and in California. So we were just like, 'okay, well we're going to go back to our to-go business only days'."
"It was quite a rodeo, man," says Ashley, with a laugh.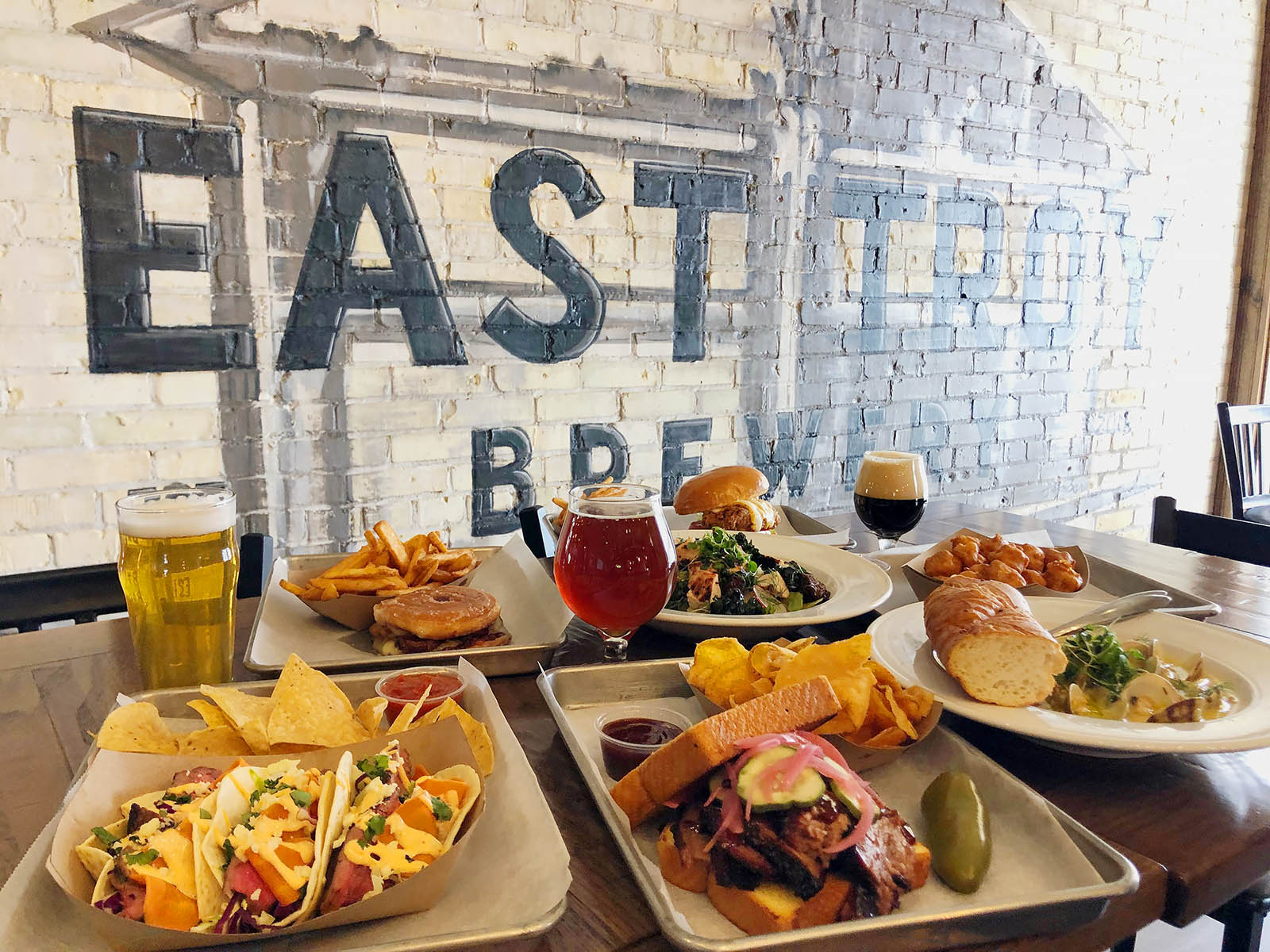 Ashley Turner is from Texas and you can see it – and taste it – in her food, which, when I call it elevated bar food contains not a hint of diminishing what are really delicious, beautifully presented takes on familiar dishes.
Tacos? Sure, but with perfectly cooked strips of beef tenderloin. A Caesar salad? Definitely, but with black garlic. Curds? Of course, but not with marinara. Instead, with a curry ketchup. There's also a ghost pepper-inflected version that packs a bit of heat, but not too much.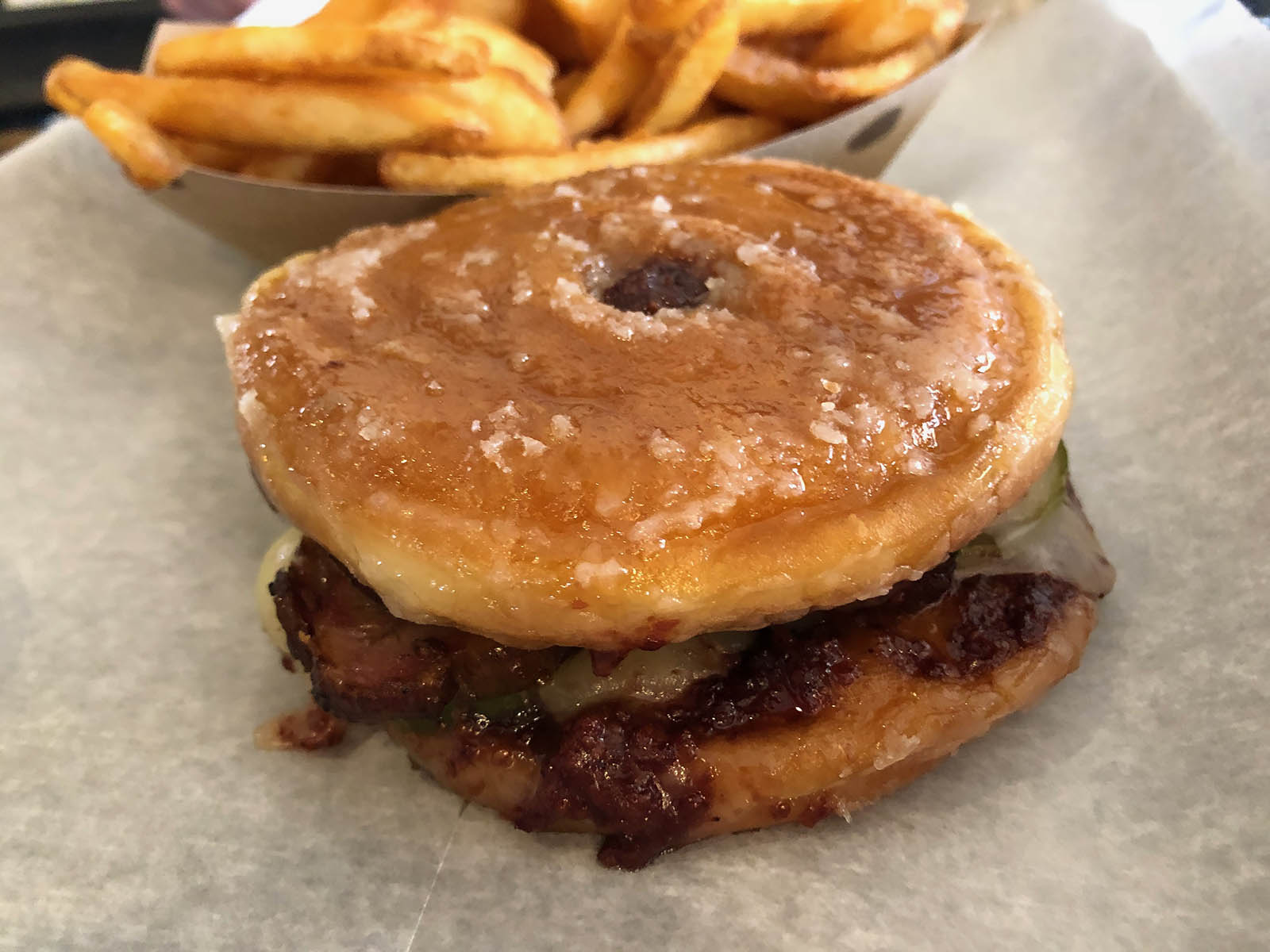 A Cubano? Yep, but on a glazed donut from Grebe's instead of a bun (a tie-in to the cruller beer release).
Wood-fired pizzas using Sciortino's dough,too, including an astonishing sweet and savory pear and truffle oil gem that is not to be missed.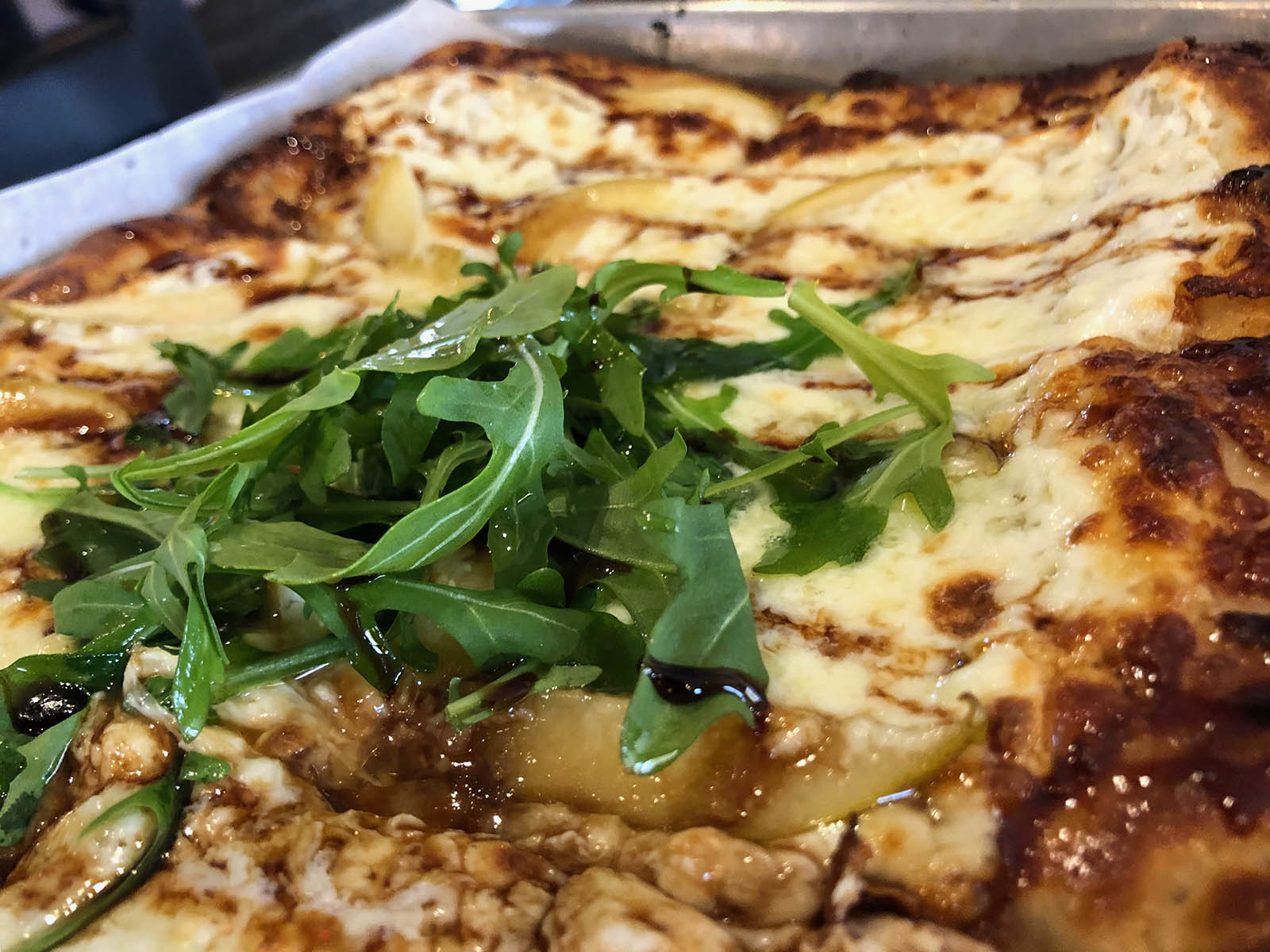 "So, just like craft beer is all about fun and experimenting with new things," says John Turner, "Ashley's style of food fits perfectly with the craft brewery."
There's also some tender brisket, Texas-style.
"My family's been in barbecue since I was a little girl," says Ashley Turner. "So brisket's the staple food, but (here) we're doing things that pair up nicely. They're designed to jibe with what's in your glass. Part of the idea with everything we do is to kind of put our own touch.
"So we've got mussels that we're doing with a brandy and bacon sauce. We've got curds, of course. Our guy who supplies the curds actually gets all the milk from around here. Their product is beautiful and we love it, and we highlight it."
And embracing the local is something that East Troy Brewery does well at every level.
The mural painted on the wall was done by a local artist. The brew system was made in Oconowomoc. There are the beer collabs with local businesses.
"All of the historical photos that you see on the walls, those didn't come from a magazine," says John Turner. "Those are all from East Troy. The love that (Ann and Ted) have for this community is really, really inspiring.
"They used as many local contractors as they could in the building, and Ashley uses local products wherever she possibly can. This is very, very much a space that is part of the community of East Troy."
Born in Brooklyn, N.Y., where he lived until he was 17, Bobby received his BA-Mass Communications from UWM in 1989 and has lived in Walker's Point, Bay View, Enderis Park, South Milwaukee and on the East Side.
He has published three non-fiction books in Italy – including one about an event in Milwaukee history, which was published in the U.S. in autumn 2010. Four more books, all about Milwaukee, have been published by The History Press.
With his most recent band, The Yell Leaders, Bobby released four LPs and had a songs featured in episodes of TV's "Party of Five" and "Dawson's Creek," and films in Japan, South America and the U.S. The Yell Leaders were named the best unsigned band in their region by VH-1 as part of its Rock Across America 1998 Tour. Most recently, the band contributed tracks to a UK vinyl/CD tribute to the Redskins and collaborated on a track with Italian novelist Enrico Remmert.
He's produced three installments of the "OMCD" series of local music compilations for OnMilwaukee.com and in 2007 produced a CD of Italian music and poetry.
In 2005, he was awarded the City of Asti's (Italy) Journalism Prize for his work focusing on that area. He has also won awards from the Milwaukee Press Club.
He can be heard weekly on 88Nine Radio Milwaukee talking about his "Urban Spelunking" series of stories.