The Great Milwaukee Summer is HERE! Your guide to what you'll be doing, where you'll be drinking, who you'll be hearing and how you'll be getting a sweet tan this summer is on OnMilwaukee. The Great Milwaukee Summer guide is brought to you by Educators Credit Union and Harley-Davidson Museum.
Put those pumpkin spice lattes down: Summer hasn't ended yet! The weather may be a bit confusing with all the up and down temperatures coming through Milwaukee; however, that shouldn't stop you from enjoying a couple more delicious summer cocktails.
Grab a group of friends, family or both, and spend this weekend soaking up the rest of summer in a glass. This guide features a collection of cocktail bars you need to visit before we officially close out summer.
Run, don't walk to these cocktail spots and get the last taste of summer before fall begins.
Birch
459 E. Pleasant St.
birchonpleasant.com
If you're in the mood for sweet and sophisticated, Birch will lure you in and satisfy your cravings with three craft cocktails that'll leave you feeling like you ended summer on a high note.
Located right off Water Street, Birch is a modern restaurant and bar serving exquisite cocktails that truly deliver flavor. Don't be fooled by the simplicity of the recipe and ingredients: You'll be wowed by the first sip of these three outstanding cocktails.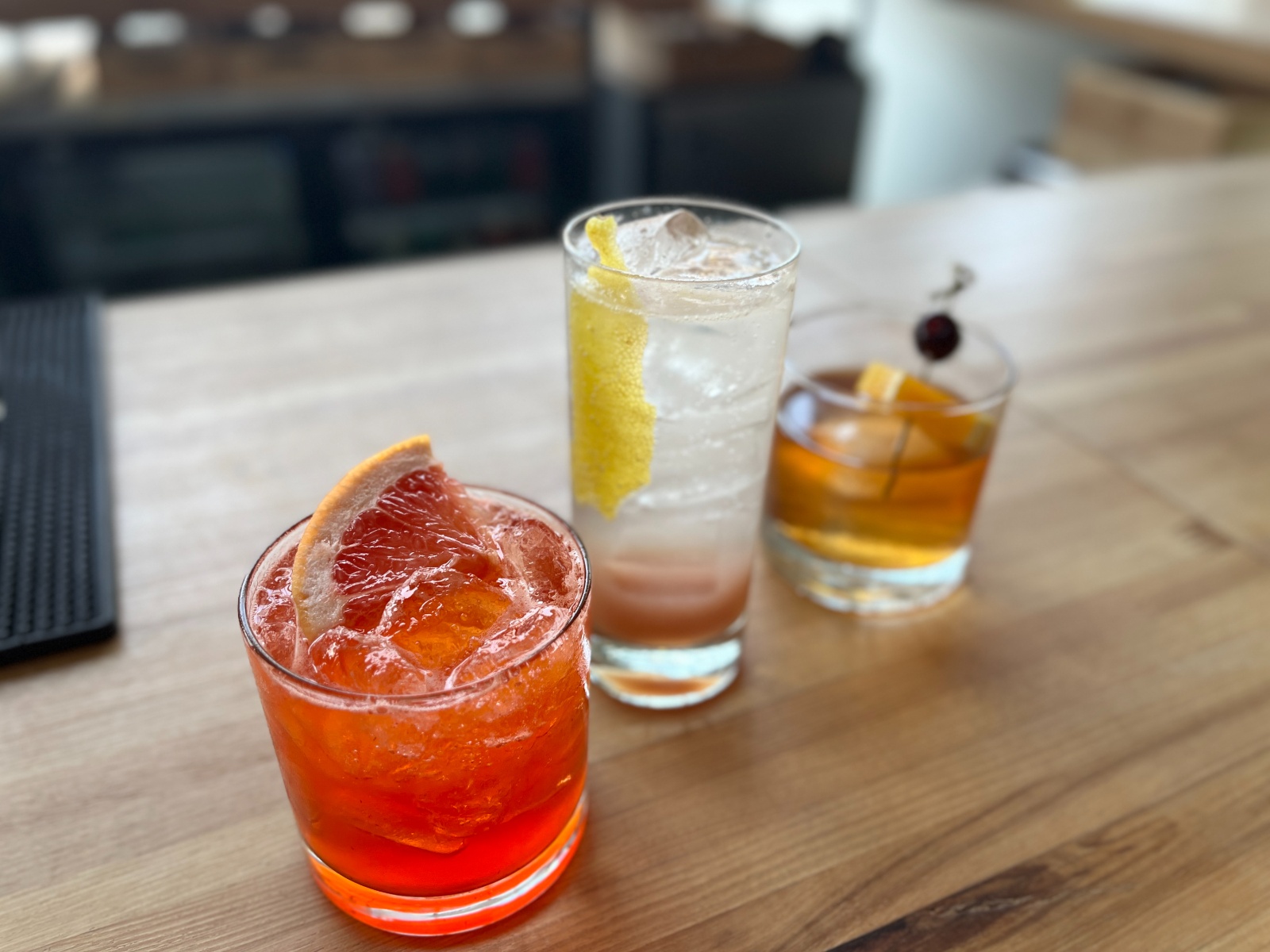 Strawberries and apples go hand in hand for summer and fall – combine them togehter, and it could be your "goodbye summer and hello fall" drink this weekend. This bright red strawberry and apple fusion is not only smooth but packed full of summery flavor. Taste the strawberries and apples dance on your palate with fresh citrus and simple syrup, garnished with a slice of grapefruit for a classy finish. A proper summer and fall cocktail that'll give you the best of both seasons in one glass.
If a cocktail is worth a thousand words, Birch's Lavender Honey is a whole dictionary's worth of words. This delicate cocktail soothes the palate and sparks it to life with its fizz. This match made in heaven between lavender and honey brings you the sweet with some bite from the club soda and a twist of lemon to taste. Sip and appreciate the flavor profile this cocktail has to offer.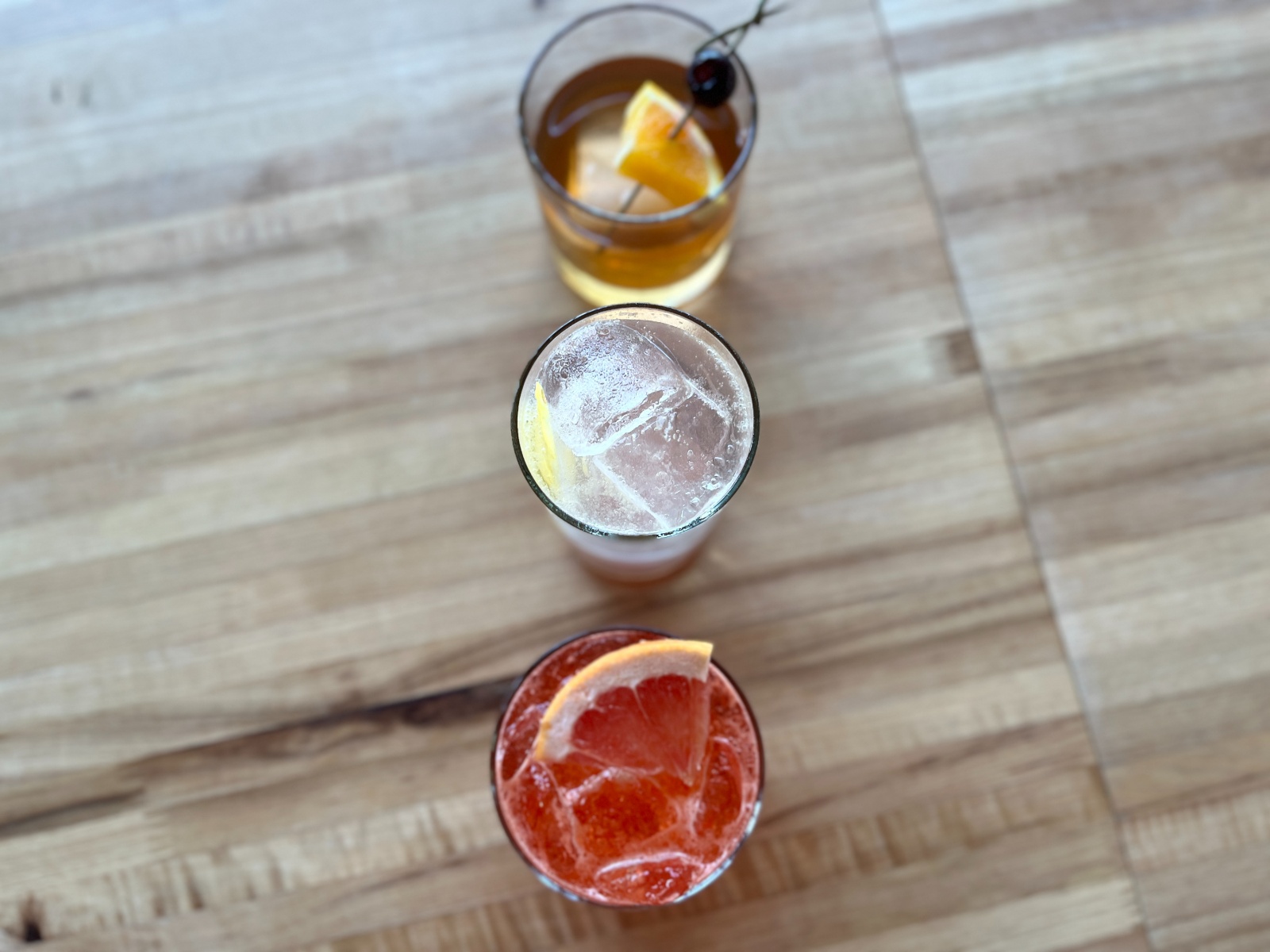 Finally, order a Manhattan if you're seeking something bold and full of rich flavor. You can't get classier than whiskey, sweet vermouth and bitters in a glass garnished with a juicy dark red cherry and a bright orange slice on top. This sensational craft cocktail brings together sophistication and charm together in one glass, a classic done correctly.
Treat yourself to a night out at Birch – and read more about the spot here.
Boone & Crockett
818 S. Water St.
boonemilwaukee.com
Every summer cocktail at Boone & Crockett is "a mixture of the best summer slammer cocktails," derived from original cocktails that have been with Boone & Crockett for over a decade. Enjoy these three particularly unique and popular cocktails fit for sipping on the patio outside while you watch the boats – and the summer – go by.
Don't be fooled by the delicate pink ombre cocktail in a mason jar glass garnished with a blackberry and lemon: It may look tame but it's all flavor and vodka. The Rose Water Lemonade is a cool and refreshing summer sipper is only with three ingredients: Tito's vodka, rose water and lemonade. If you're a Tito's vodka type of cocktail drinker, run – don't walk – to Boone & Crockett to get a taste of this simple yet spectacular vodka cocktail.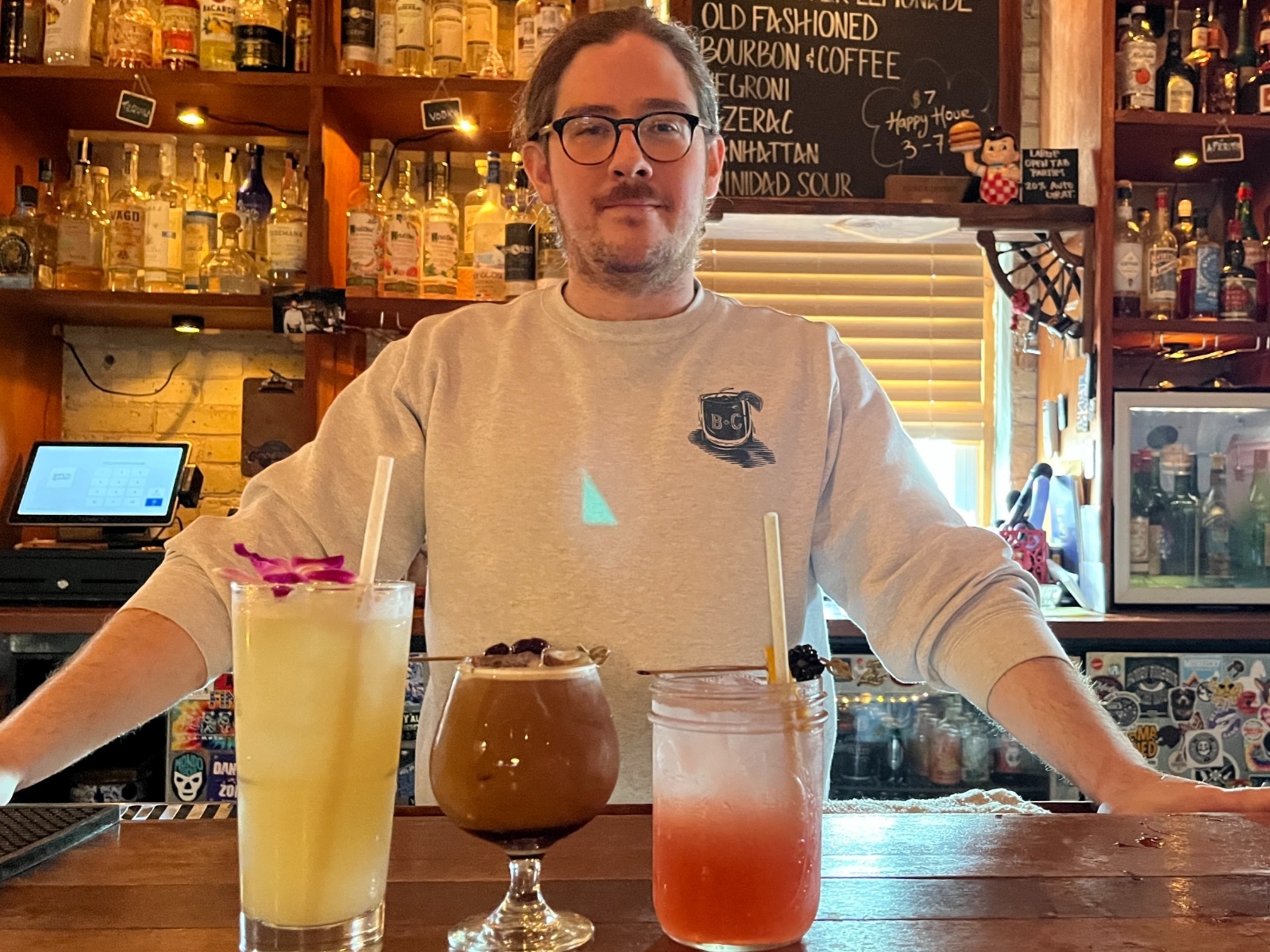 For something that doesn't just remind you of summer but looks like an island paradise in a glass, there's the Gin Bramble. This drink brings together State Line gin, Mathilde framboise, fresh lemon juice, turbo and seltzer to top it off, perfectly garnished with a beautiful flower and a lemon slice. This gentle cocktail will take you back to the beginning of this summer, allowing you to forget about cold temperatures and shorter days for a moment.
Last but certainly not least, if confidence was a cocktail, it would be the Bourbon & Coffee. This robust cocktail marries two simple ingredients (take a wild guess): bourbon and coffee. While it sounds plain, this cocktail combines classic Maker's Mark bourbon with State Line coffee liquor, plus maple syrup, cream and Two Brother's Nitro Cold Brew. Every ingredient in this cocktail brings a bold and balanced flavor to your tastebuds.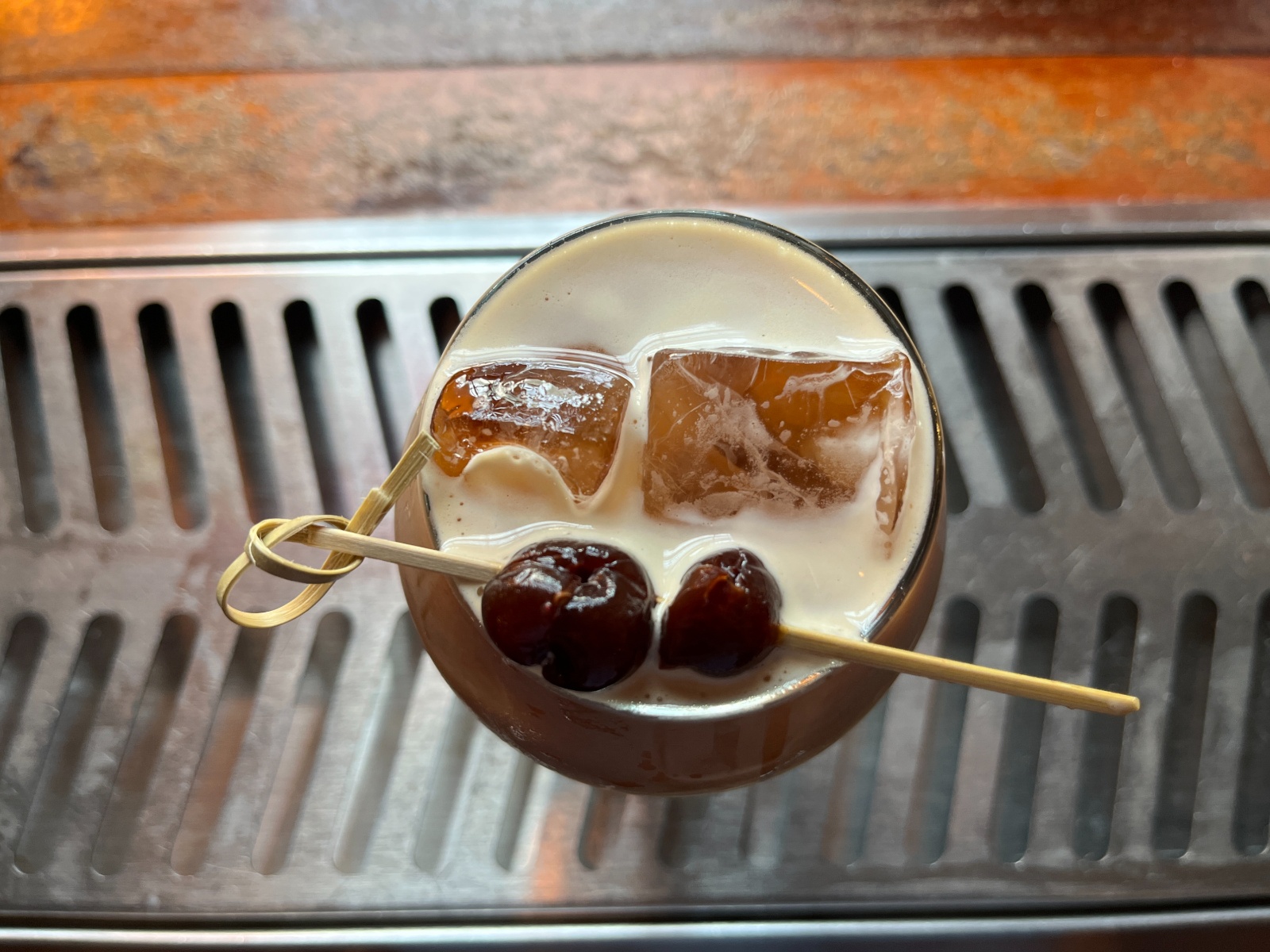 Make your way to Boone & Crockett to try each cocktail for $7 during Happy Hour – and read more about the spot here.
Central Standard Crafthouse & Kitchen
320 E. Clybourn St.
thecentralstandard.com
Conveniently straddling the line between Downtown and the Third Ward, you'll get a great view of Milwaukee from Central Standard's rooftop plus a spectacular taste of summer from every award-winning cocktail. Find a seat at Central Standard's indoor bar and order a seasonal cocktail or two today.
Start your cocktail journey with Fizz Don't Kill My Vibe, a luscious cocktail that's as smooth as velvet and tastes just as sweet as the Great Milwaukee Summer. This specially crafted cocktail combines fresh and simple ingredients that are easy on your palate, giving you plenty of flavor. Take a sip of Guided Trail gin with fresh lime, watermelon, refreshing blueberry basil syrup and club soda, topped with foamy egg white to further complement the already light cocktail.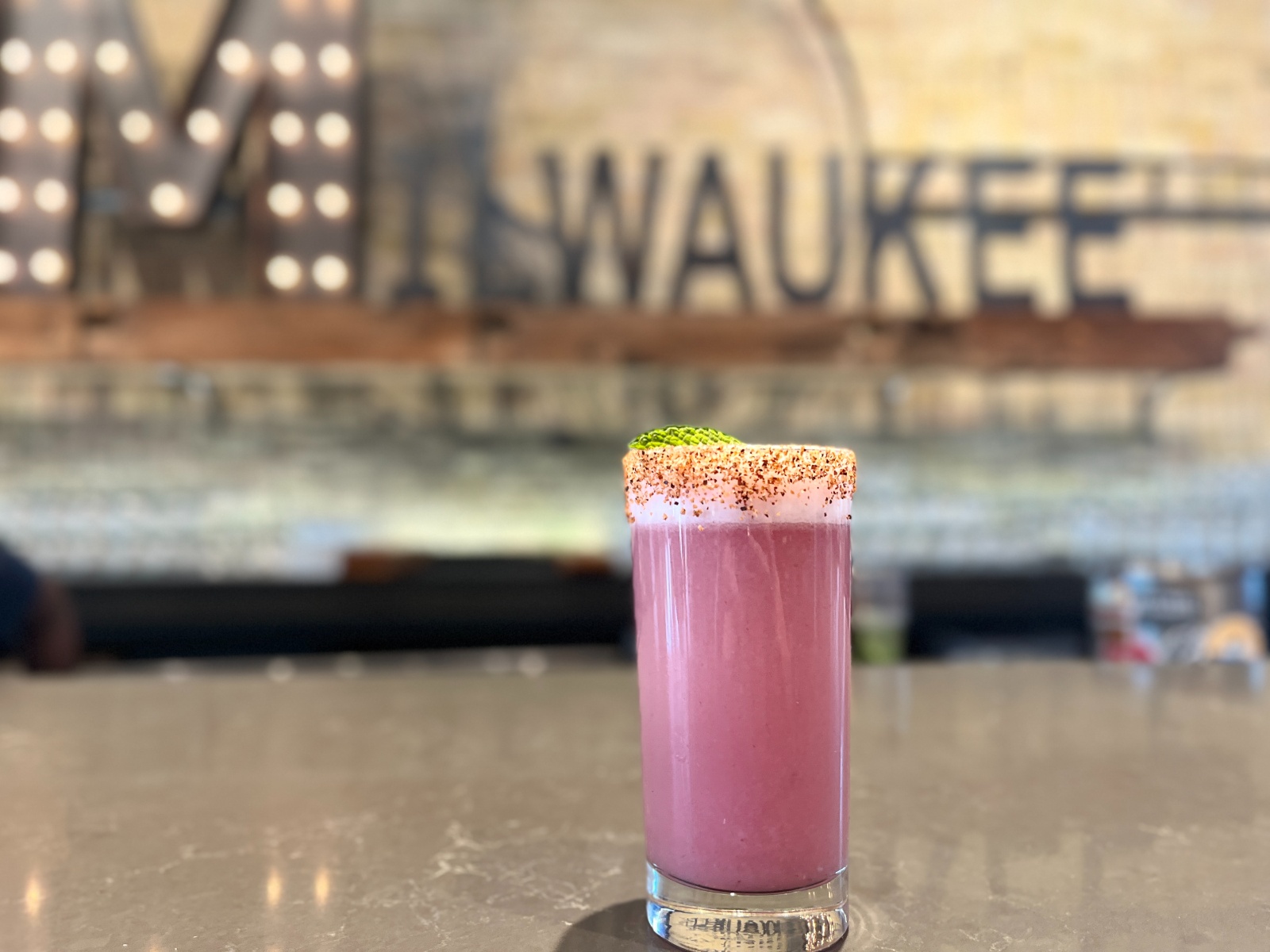 Continue your cocktail journey with something that's not only creamy but pays homage to the essence of Cream City itself. Fall in love with Cream City Dream, a vanilla-infused Standard Issue vodka, fresh orange juice, almond milk, coconut cream, orange foam and Angostura bitters. You can't get more Cream City than this satisfyingly creamy cocktail.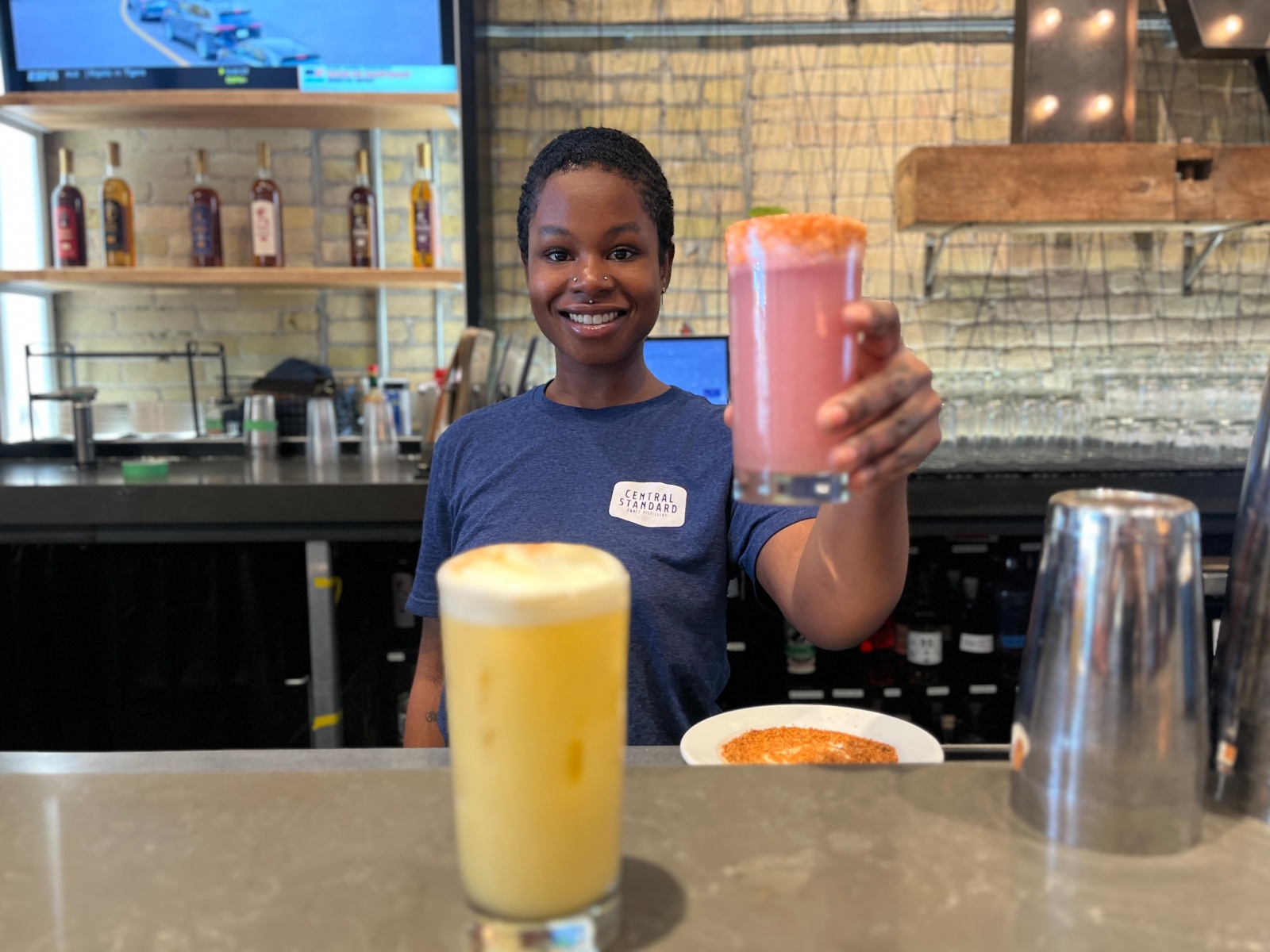 Try these sensational seasonal craft cocktails for yourself at Central Standard Crafthouse & Kitchen today – and read more about the spot here.
Drink Wisconsinbly Pub
320 W. Highland Ave.
wisconsinbly.com
No matter where you went or how you spent your summer, there's nothing more satisfying than sitting down to have a classic brandy old fashioned. It's the Wisconsin right of passage to sip on a brandy old fashioned any time of the year – fish fry or not. And one of the easiest and tastiest ways to enjoy this Wisconsin classic is with Drink Wisconsinbly's Damn Good Brandy Old Fashioned.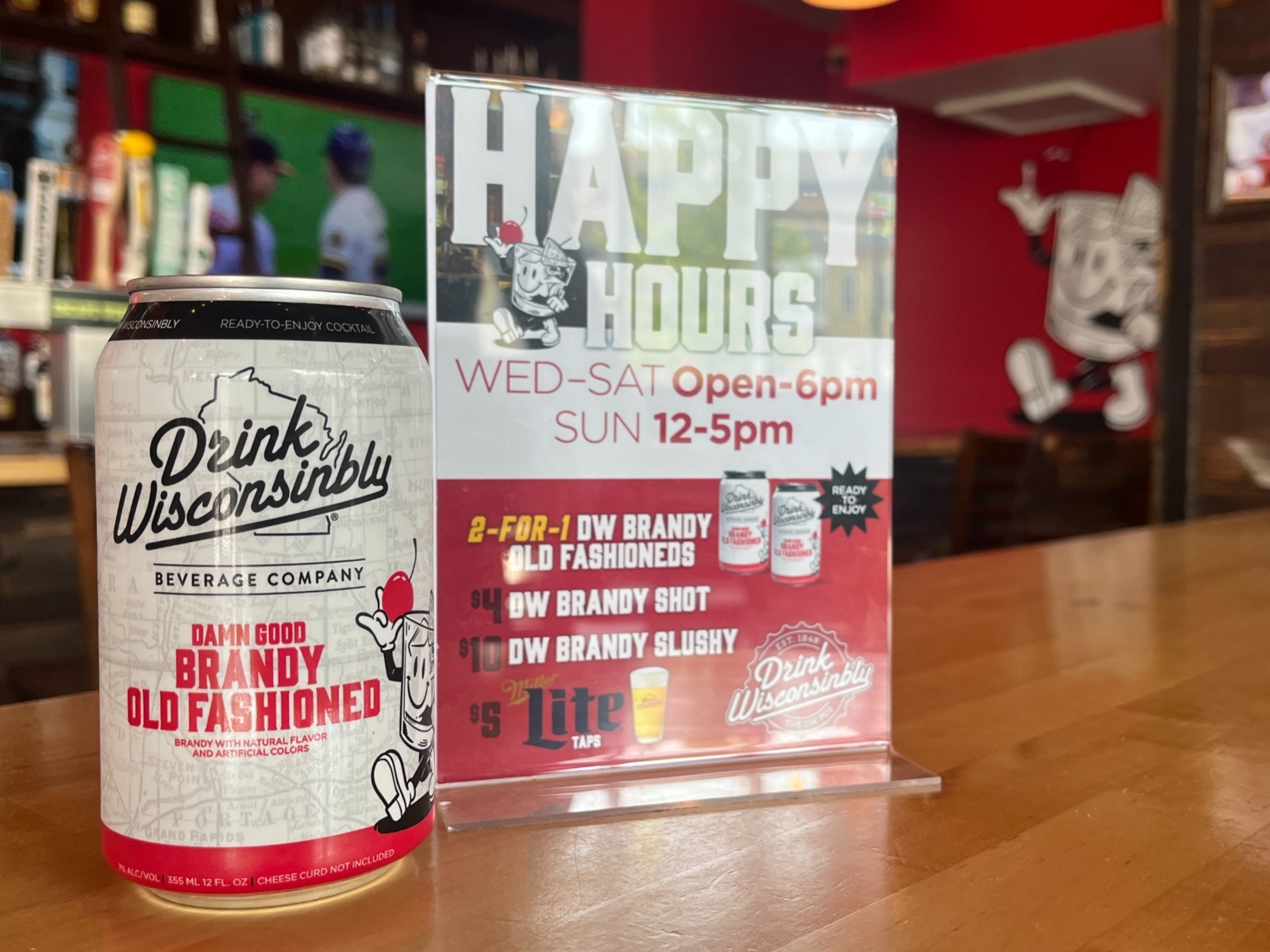 "Our brandy old fashioned in a can is made with Drink Wisconsinbly brandy, which is the best brandy on the market and it is made here in Wisconsin – our brandy and brandy old fashioned in a can," said Drink Wisconsinbly Director of Marketing Sarah Zweifel.
This ready-to-drink mixer is light and full of delicious natural flavor – from the freshness of the cherry and orange to the sweet flavor of sugar to the smooth Damn Good Brandy. After your first sip, every hour will feel like happy hour and you'll notice this drink will bring the Wisconsin out of you.
"The reason our brandy old fashioned in a can is hot this summer is that it's still one of the newest ready-to-drink cocktails in a can," Zweifel explained. "It drinks light on the palate, it has natural orange and cherry flavors, a little bit of carbonation and bitters."
Once you've tried a canned old fashioned, you will want another. One sip will transport you to a warm summer day on the lake or remind you of all those fall fish fry Fridays at the supper club. This Sconnie classic will take you anywhere – and since it's in a can, you can take it anywhere too.
"You can take your favorite cocktail in a supper club anywhere: tailgates, pontoons, the beach, baseball games, in a cooler to take it with you – and you can stop anywhere to pick it up at a Kwik Trip or local mom-and-pop liquor store," Zweifel said.
Make sure to pick up a couple of cans for that last-minute end-of-summer fishing trip on the lake or while you pull the pier out of the water this weekend. Crack open a Damn Good Brandy old fashioned at Drink Wisconsinbly – or wherever you are this weekend.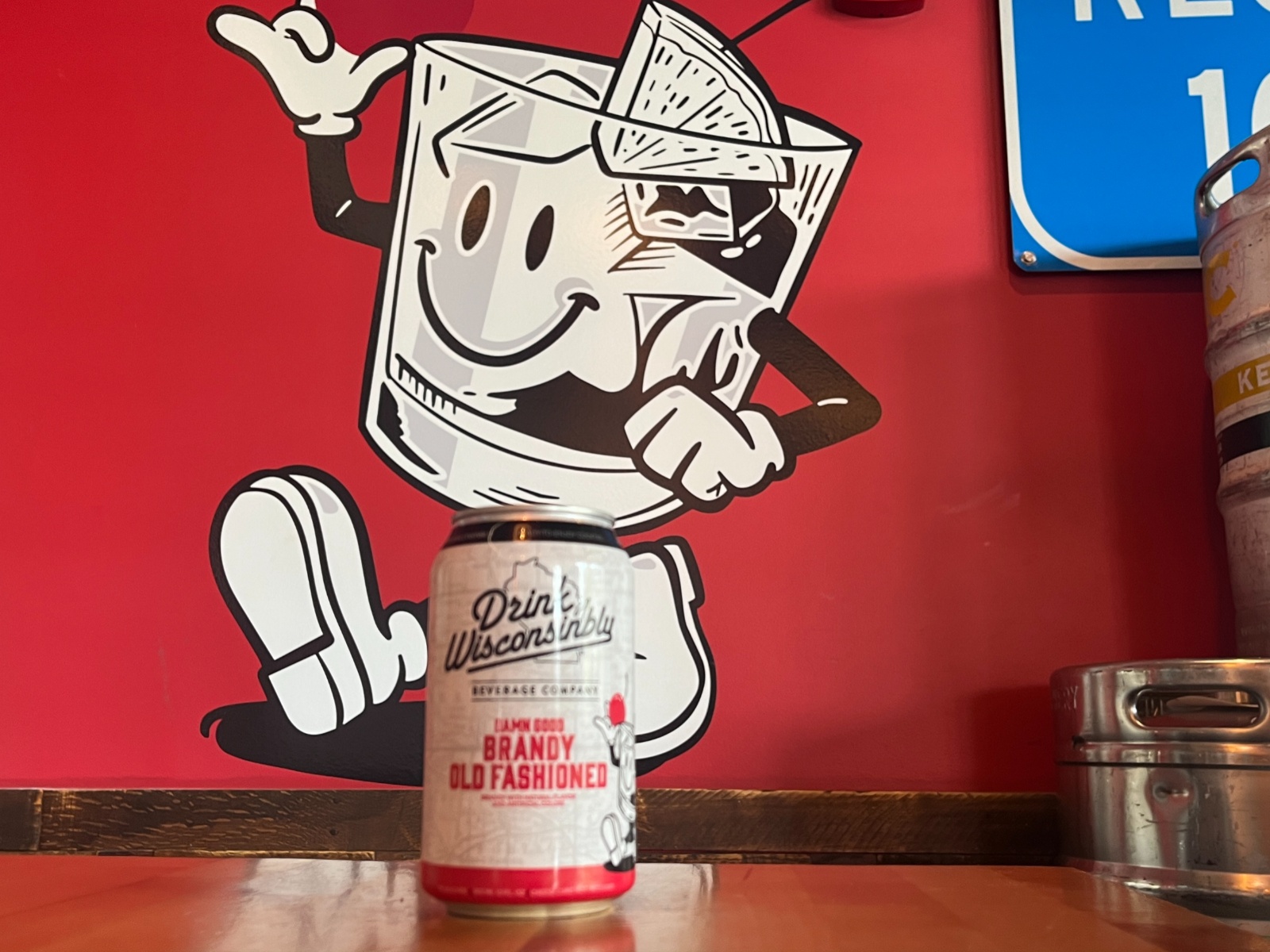 Pick up a couple of cans or have a few canned cocktails and check out Drink Wisconsinbly Pub; read about it more here.
Edith
228 W. Wells St.
edithmke.com
Get a taste of exceptional craft cocktails in a moody speakeasy setting. Hidden in plain sight on West Wells Street, Edith is truly a hidden gem. Take a seat at a luxurious cocktail bar or on the velvet lounges, and you'll find yourself in a calm and intimate atmosphere surrounded by candlelight.
As for the drinks, each signature cocktail has been designed to give you a delightful and memorable experience. These two classic cocktails, for example, are not only trendy but too delicious to resist.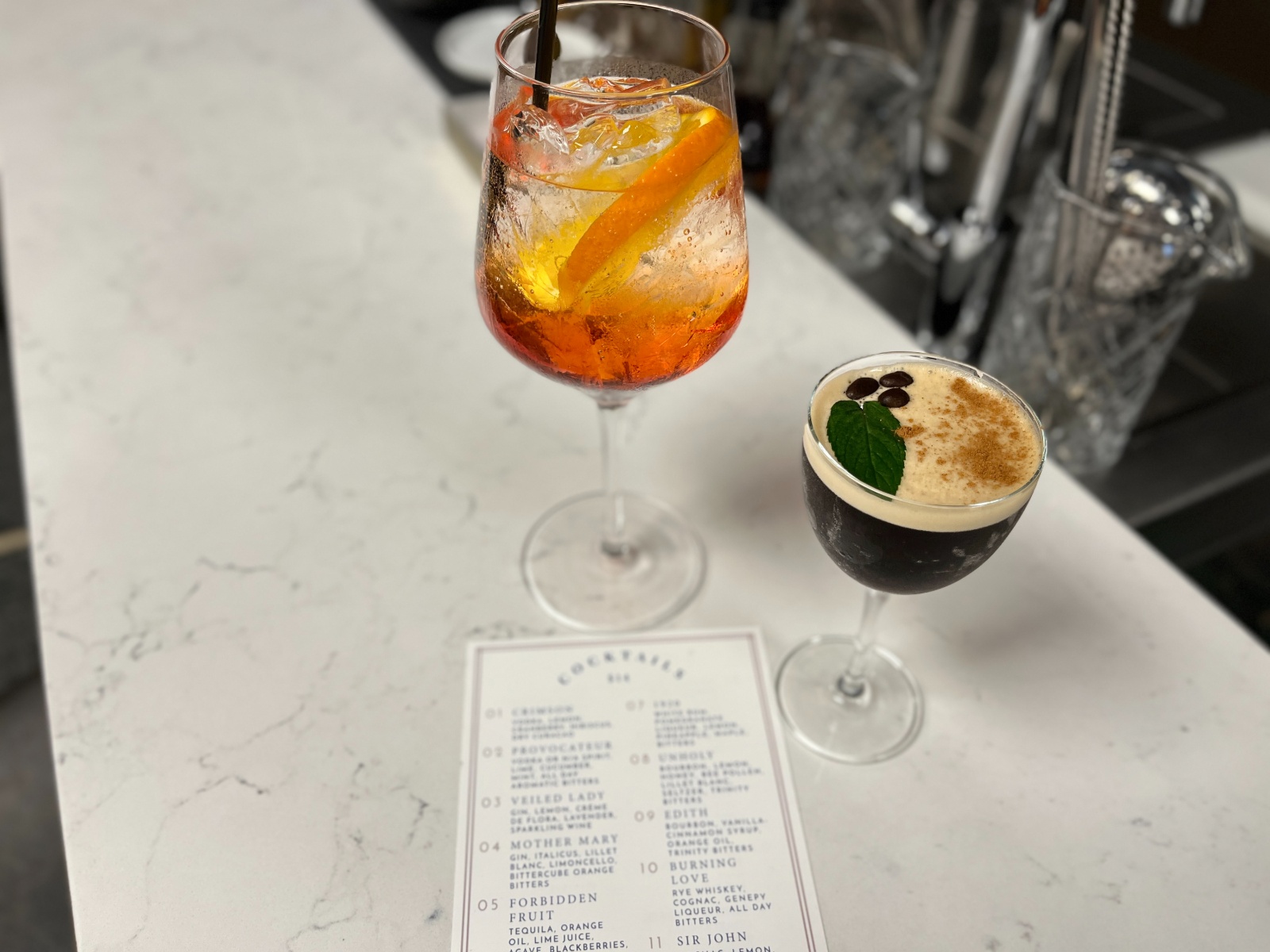 "A lot of people get influenced by social media with cocktails; they see these really pretty cocktails and they come to a cocktail bar and are like 'I want that cocktail,'" said owner Rondi Love. "Aperol Spritz is one and espresso martini is one as well."
Whether you're hopping on the Aperol Spritz train or you were a fan before it became cool, Edith has you covered. The Cappelletti Sprize is made with only three ingredients: cappelletti, sparkling wine and a splash of soda water, garnished with fresh orange slices. A sophisticated classic cocktail that tastes fresh and sunny like a calm summer afternoon.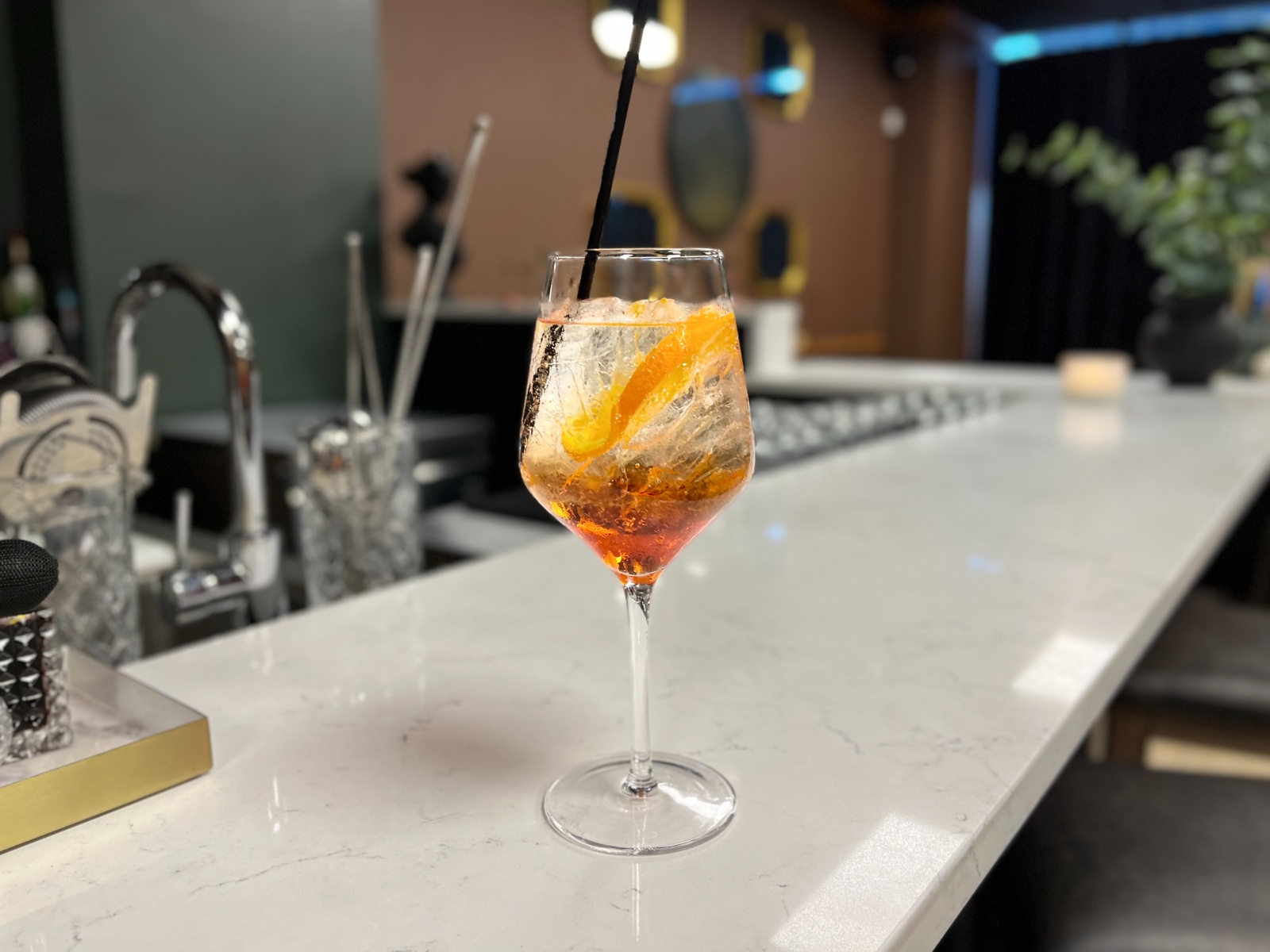 The next trendy drink is another sophisticated and classy cocktail: the espresso martini. Edith's decadent espresso martini is made with a twist: This espresso martini is made with espresso liqueur, espresso-infused maple syrup and garnished with a chocolate mint leaf for extra flavor. This cocktail is not only a work of art but a sweet twist on a timeless classic.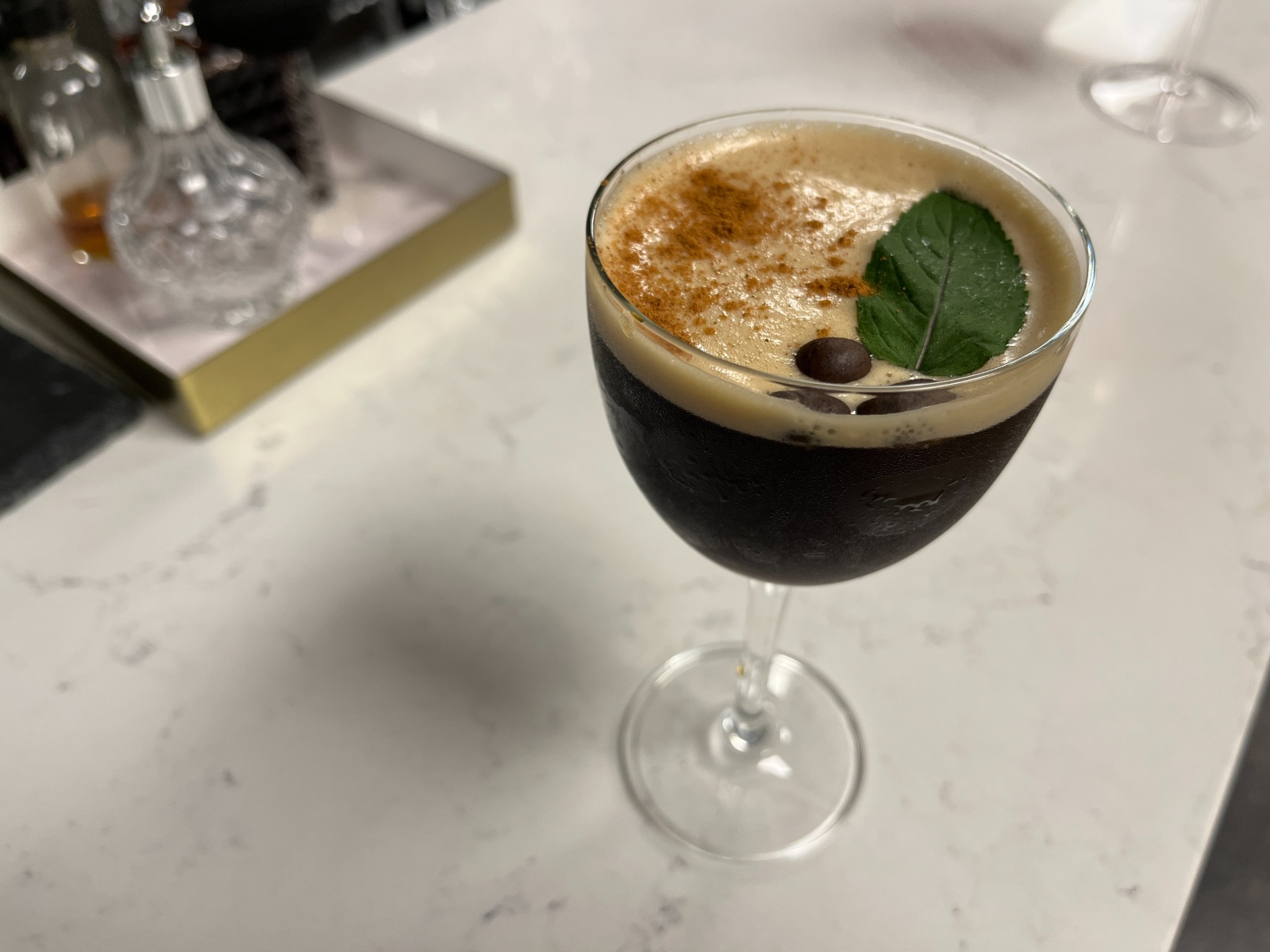 Try these premium cocktails and check out Edith today – and ask about the secret menu if you're curious. Read more about the spot here.
Lost Whale
2151 S. Kinnickinnic Ave.
lostwhalemke.com
Located in the heart of Bay View, Lost Whale is known for their extravagant holiday and themed parties – but even removed from special days on the calendar, Lost Whale is worth finding for spectacular cocktails, currently serving up seasonal drinks with a fun dating app theme.
"We are doing a really fun and cheeky Tinder profile theme – the illustrations are whale-based with a very exaggerated cocktail," said Westfall.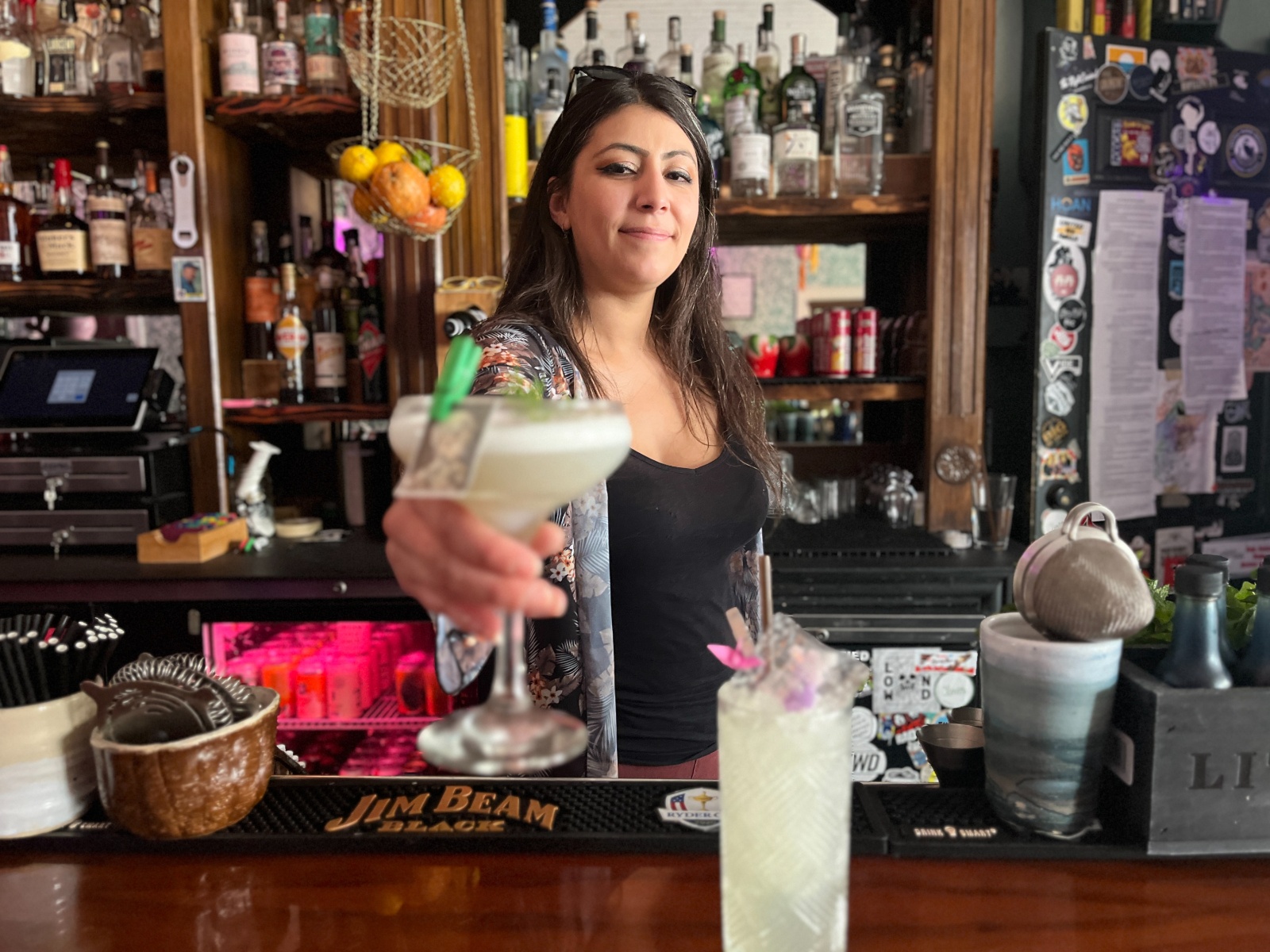 First up is the Evie, described by general manager Maria Westfall as "a gin-based cocktail that has a nice botanical underlined to it." If this cocktail – sweet and refreshing, arriving in a Collins glass garnished with kompeito (Japanese sugar candy) and an origami bird – was a dating app profile, The Evie would be a video game nerd with a bright and bubbly personality with an effervescent attitude.
"The main note to it is nice refreshing melon with a little tea tree oil we also put in there. The most bubbly carbonated water from our Suntory high ball machine – it's simple and does the job," Westfall said.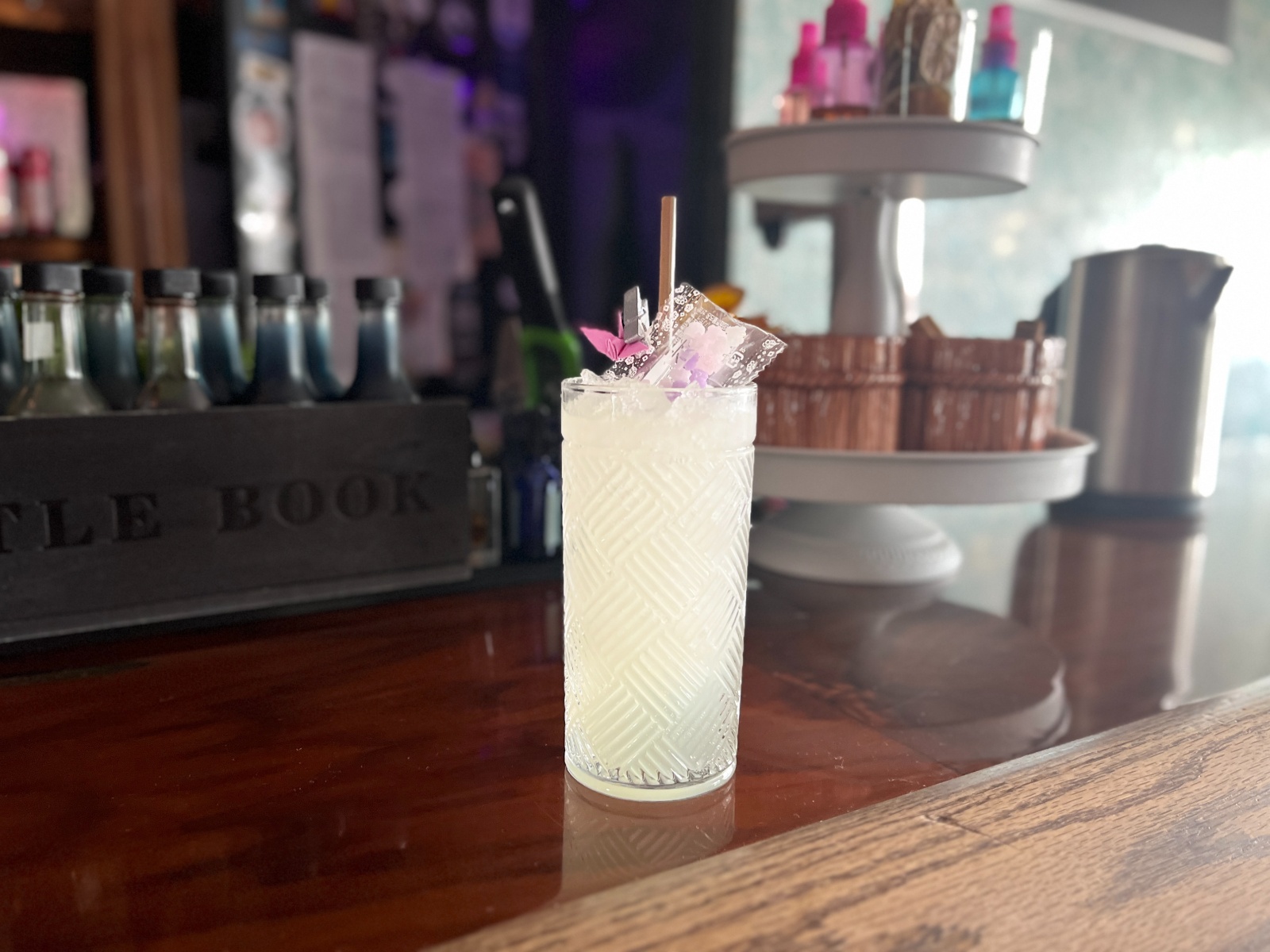 If this matches your taste and is everything you're looking for in a cocktail, swipe right on this bubbly craft cocktail today.
Now, if you're looking for something with a bold and independent personality that has its sh*t together, ask for the Nina. She's 32 years old and lives locally in the Third Ward. Her full-time job in the arts, plus volunteer work and a side art project, keep her busy – she isn't looking to play any games. Her friend Alison made her set up a dating profile, and she makes it very clear that she may not have time for you. It may have been inspired by walking through a summer garden, but the Nina is no walk in the park.
However, if you think you're up for something more intense, The Nina – made with Wheatly vodka, Gamle Ode Dill Aquavit, champagne honey, fresh lemon, a touch of crème de violette, a spritz of Great Lakes Distillery Absinthe Rouge, frothy aquafaba, Bittercube bolivar bitters and angst – might just be your perfect date.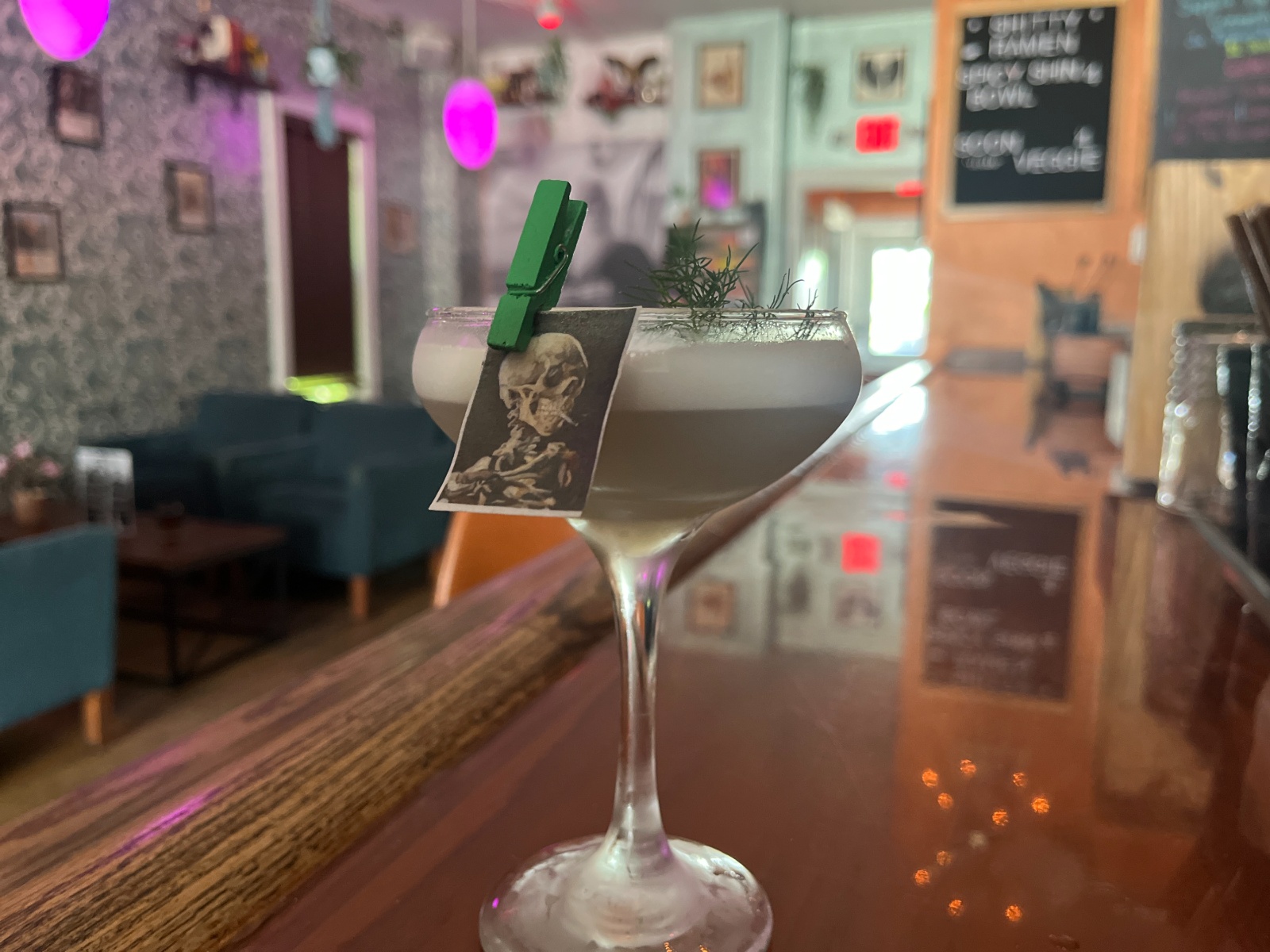 Try these entertaining cocktails and check out Lost Whale today. Stay up to date on their next themed cocktail menu – and read more about the spot here.
Milwaukee Athletic Club
758 N. Broadway
themacwi.com
Step into a cocktail lounge that takes you back to the late '40s and allows you to lose track of time while you sip on an exquisitely timeless craft cocktail.
The iconic Elephant Room at the Milwaukee Athletic Club is one of the many historic spaces in the building. Take a look around to see gorgeous murals, as well as retro decor with plenty of gold that accents a simply constructed bar where craft cocktails will raise not only your spirits but your expectations.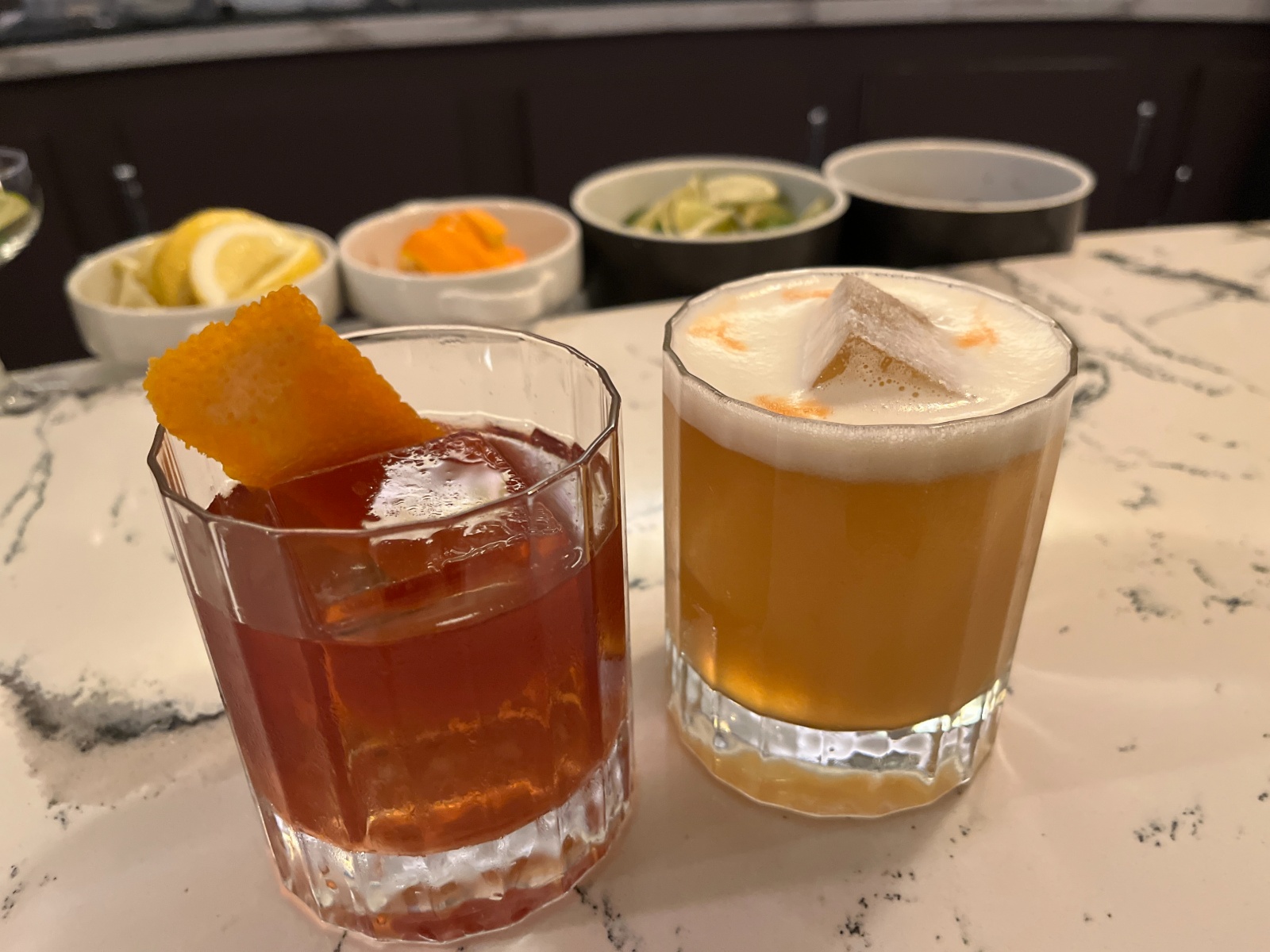 Grab a seat or a table and treat yourself to two timeless cocktails that will grace your palate with a "first-class experience."
"I think these cocktails represent our bar very well – and I wanted to choose one egg white cocktail because it's coming back in style," said bartender Andrew Stein. "The Old Fashioned represents Milwaukee, Wisconsin and our old-timey bar we have here."
For starters, the Amaretto Sour is a refreshing classic cocktail made with Old Grandad Bonded bourbon, Luxardo Amaretto, fresh lemon juice, demerara syrup and fluffy egg white to garnish.
"I think the flavor in the Amaretto sour and the egg white make that one popular," said Stein.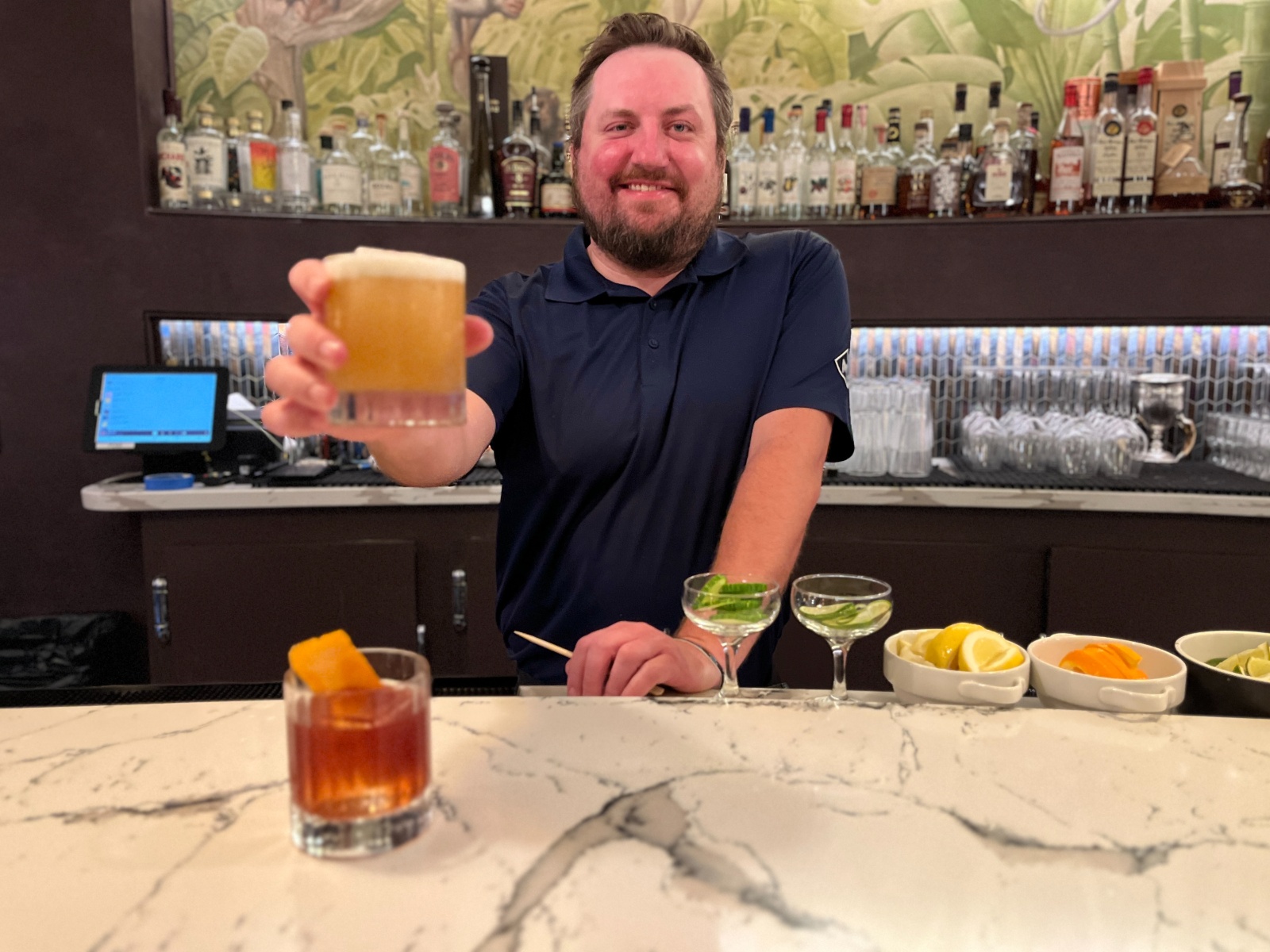 Named after its beautiful space, the Elephant Room Brandy Old Fashioned gives you the taste of a posh Wisconsin old fashioned, combining its Sacred Bond Brandy with Angostura Bitters, a fresh slice of orange and a cherry, finished with demerara.
"The spirit for the old fashioned and the type of brandy that we use is called Copper & Kings – it's delicious. It blends bourbon with brandy, and it really suits both worlds," Stein said.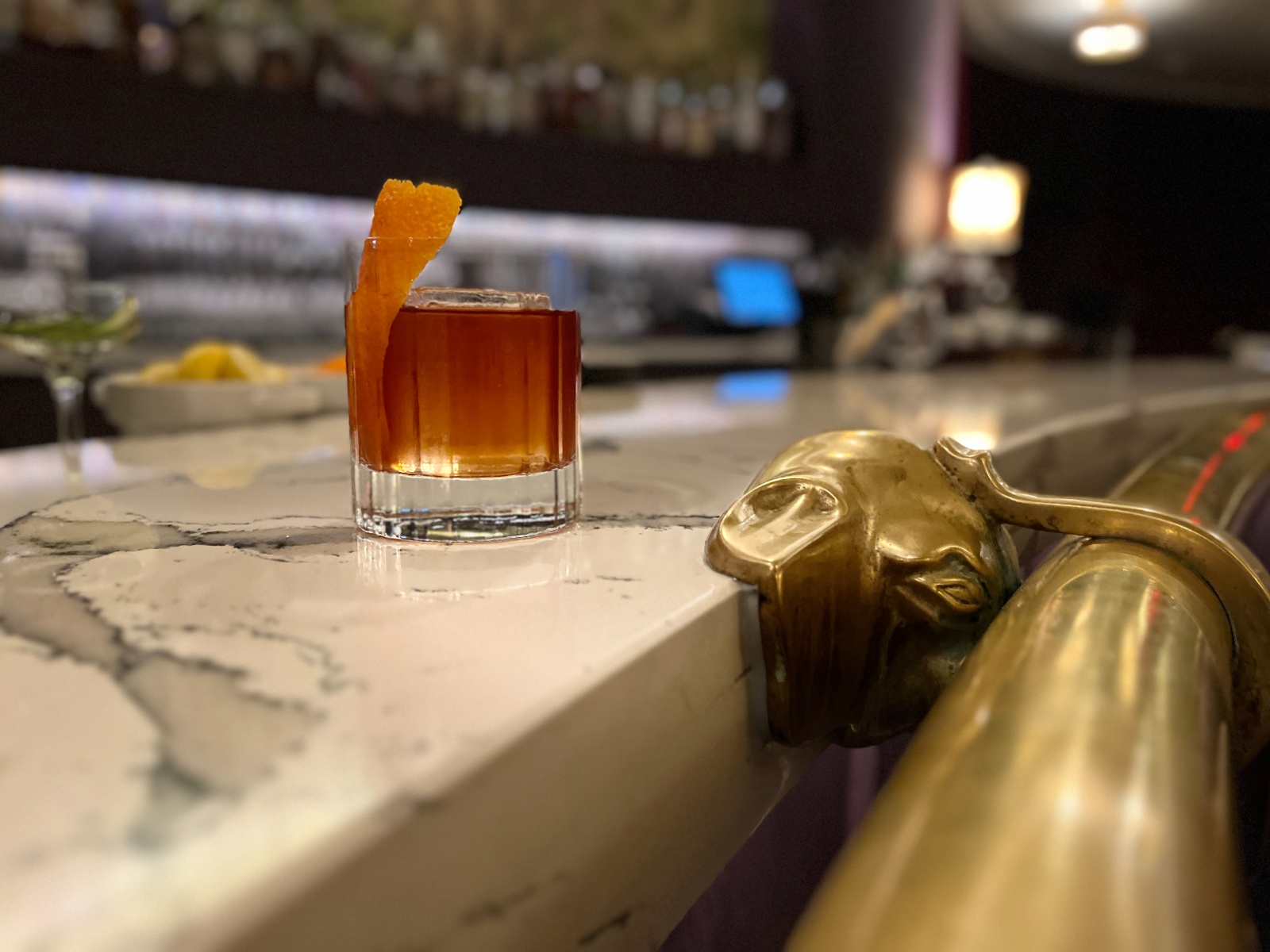 Sign up and become a member today and check out the Milwaukee Athletic Club – and read more about the spot here.
The MECCA Sports Bar & Grill
1134 Vel R. Phillips Ave.
www.themeccamke.com
Found right across from Fiserv Forum, The MECCA Sports Bar & Grill isn't just for watching the big games; you can also get your last taste of summer here with mouthwatering specialty summer cocktails that'll play like a Bucks slam dunk on your palate.
Get the smooth taste of the Prickly Tequila, a beachy cocktail made with Casamigos Blanco, fresh lime juice, simple syrup, juicy Prickly Pear puree and finished off with crisp soda water.
"It's one of my favorites to make here," said MECCA bartender Markaz Davis. "It gives off more of a Starbucks Refresher but with an extra kick to it to give you more of an oomph in your day."
Next, if you're looking for a cocktail that'll sweep you off your feet and allow you to "get away" for a while, the Weekend Getaway might just become your "go-to" cocktail to sip on. The Weekend Getaway is made with delicious rum, juicy watermelon puree, simple syrup and fresh lemon juice, finished with half Sprite and half club soda. Truly, a great way to start your weekend with a sparkly sweet cocktail that allows you to escape to paradise.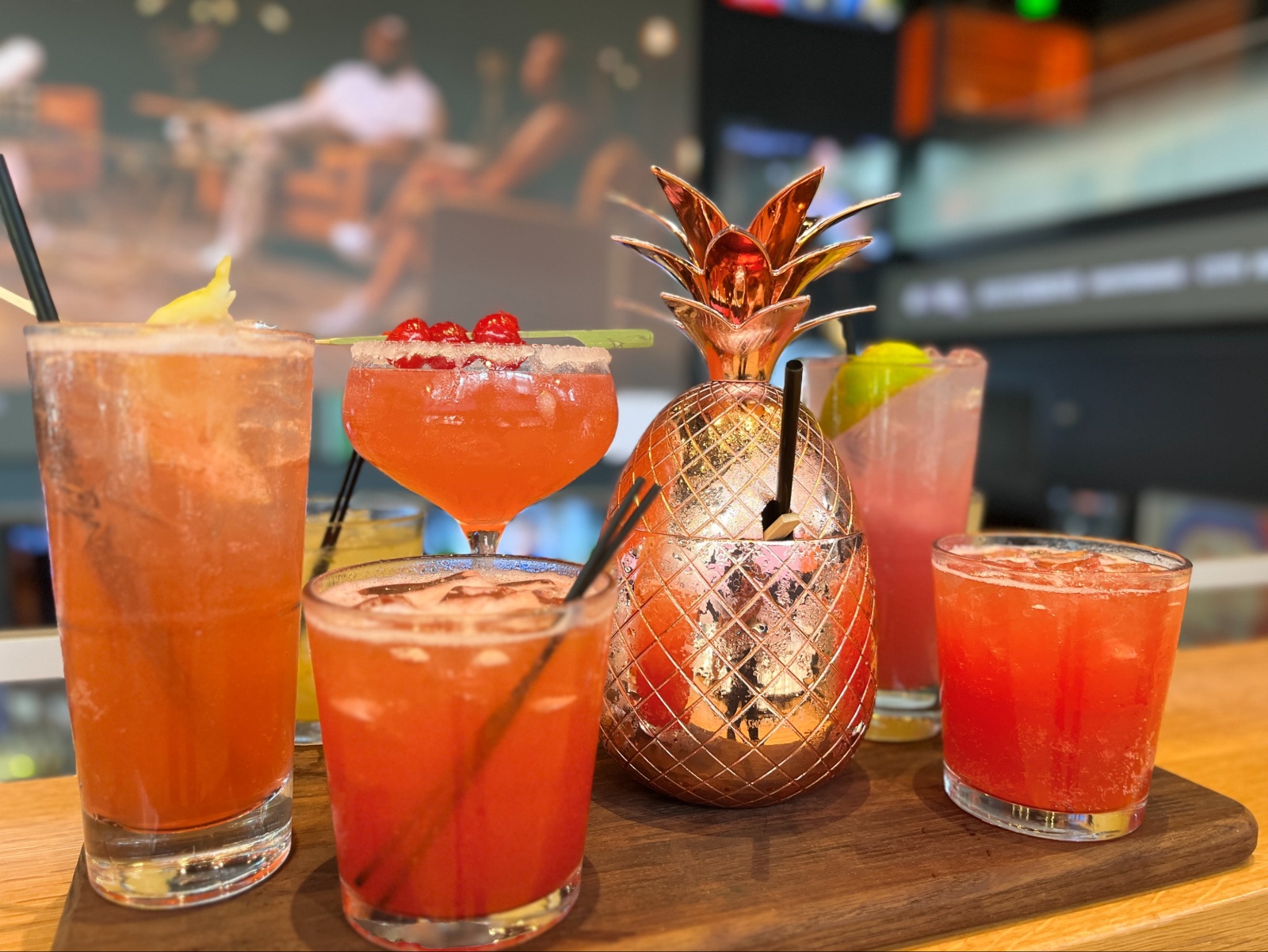 ""The Weekend Getaway was an 'I needed more colors' because we were revamping our menu at first," Davis said. "At first, it was hard and we didn't have a name for it, so we were just coming up with names here and there before we came across Weekend Getaway – and it stuck."
Anyone who's a fan of the hit animated television series "SpongeBob SquarePants" knows what Bikini Bottom is. However, you may not know what it tastes like until you order one at The MECCA Sports Bar & Grill.
"Well, I like SpongeBob and we have these pineapple cups – they were originally used for the Absolute Elix. We rarely used them, so I wanted to come up with a drink that is inspired by a piña colada but not a piña colada," Davis explained.
The Bikini Bottom is made of Captain Morgan, fresh orange juice and pineapple juice, all topped off with tropical Red Bull. Not only will this cocktail please your palate but also your eyes because it comes in a giant copper pineapple glass as a final eye-catching touch.
"Now, people order it all the time. They're like, 'I want that glass,' Davis said. "Both the Weekend Getaway and Bikini Bottom are really fun to make and everyone gets along with them."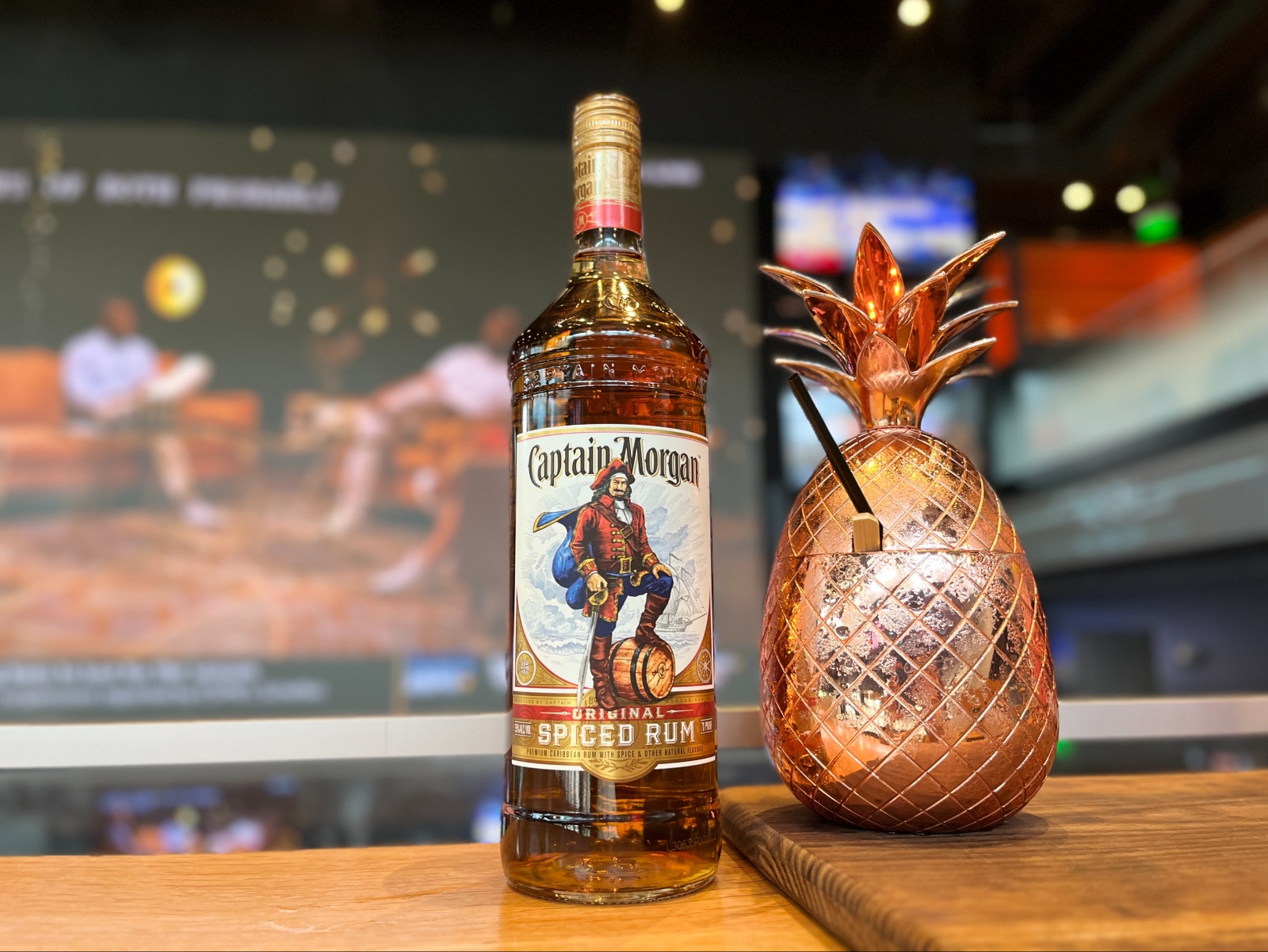 However, if you're craving something more simple and classic, order the Whiskey Smash. This simple yet mighty cocktail will give you a bold flavor from the muddled mint leaves, fresh lemons, Jameson and simple syrup. Or skip lunch or dinner and order dessert first with the Strawberry Shortcake. This wonderful pink drink is made with Absolut Vanilla, Absolut Strawberry juice, fresh strawberry puree and finished off with Sprite – a drinkable version of that childhood dessert classic, but made for adults.
Elsewhere on the menu, feel free to treat your palate to something fancy like the Cran-Per Martini, a craft cocktail featuring Absolut Pear, fresh lime juice, simple syrup, Cointreau and delicious cranberry juice. And Hennessy fans, the Henny-Thing Is Possible is for you, featuring Hennessy, fresh strawberry puree, and juicy lemonade with club soda and a terrific basketball-pun name.
Finally, don't just drink regular lemonade – spice it up! Order the Lynchburg Lemonade, a concoction featuring classic Jack Daniels, triple sec with fresh lemon juice and finished with Sprite.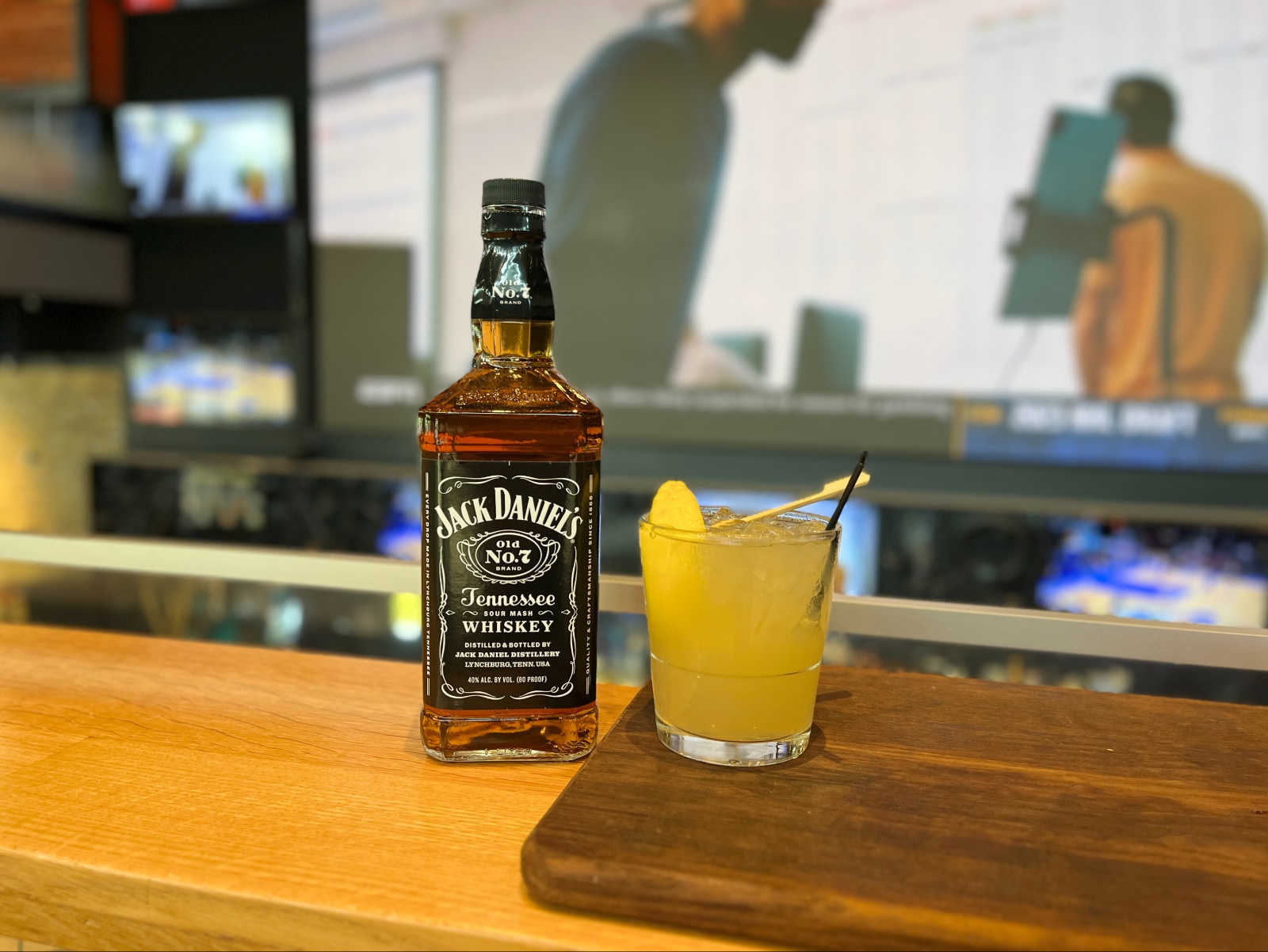 Head over to The Mecca Sports Bar and Grill today to try these flamboyant end-of-summer cocktails – and read more about the spot here.
Pufferfish
411 E. Mason St. 6th Fl.
pufferfishmke.com
Instead of feeling sad that summer is coming to an end, escape to a place where the tiki drinks flow and a tropical summer is year-round.
Known for their famous pufferfish glasses with vibrant garnishes and playful swirl straws on Instagram, Pufferfish offers many colorful tropical cocktails that have gained an abundance of popularity since their first pop-up.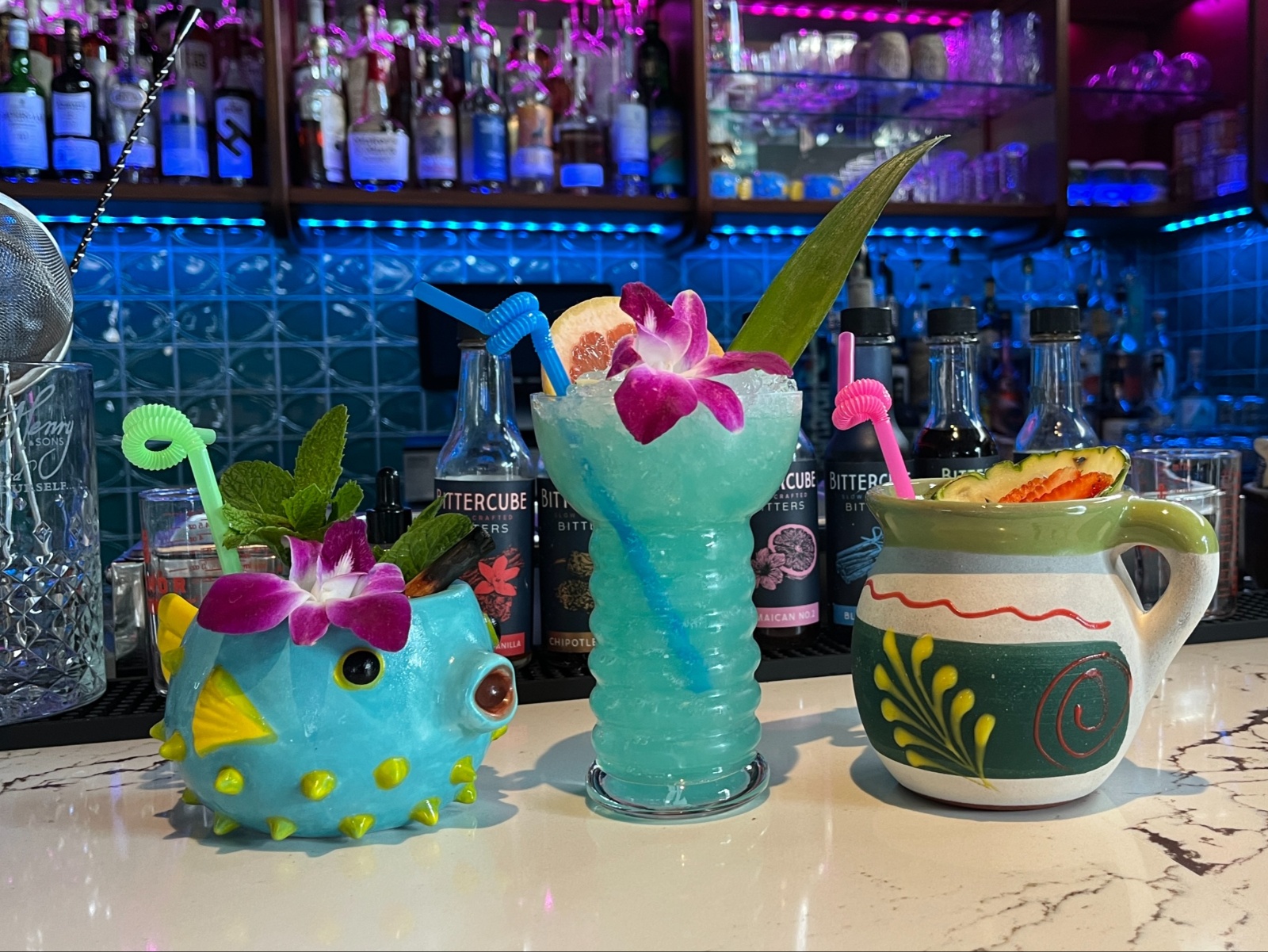 "I think Milwaukee has had a pretty cool resurgence lately; we have always had an incredible culinary scene here," said owner/operator Jc Cunningham. "I came from a lineage of some of the best restaurants ever to grace the city. So, there always have been incredible chefs doing great things here; we have kind of gotten overlooked as a cocktail market. So, the idea now is to try to bring up the energy of just having spaces where people can get a great drink that's not going to break the bank."
Dive into delicious tropical-inspired drinks on the sixth floor of Hotel Metro where Pufferfish has a permanent spot – and unlike summer, they aren't going anywhere.
Their new space transports you to a warm paradise featuring themed cocktail glasses, deep purple and blue mood lighting, eye-catchingly colorful wallpaper and retro decor, a spacious patio with a breathtaking city view, their famous "No Mojitos" neon sign, disco ball lit bathroom, and The Fish Tank, a private reservable suite for up to 40 people.
"Tiki as a style or tropical drinks as a style are nefariously going to be on the sweeter or tarter side," said Cunningham. "Usually, they are higher in proof; our approach with this menu was to make it more balanced. We wanted to approach it from the lane of a cocktail bar that does tropical as opposed to a tropical or tiki bar making cocktails."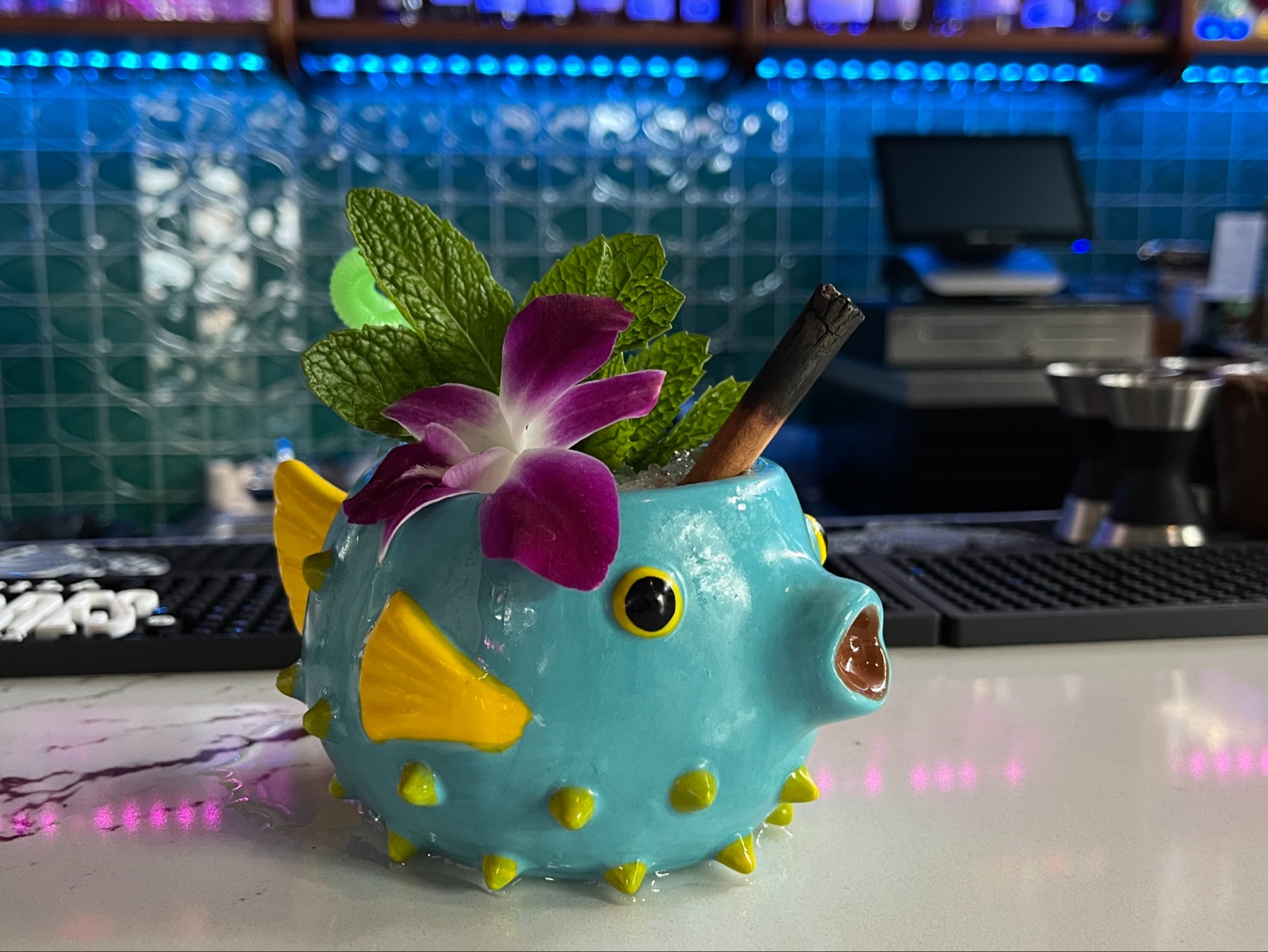 First and foremost, start with the titular Pufferfish. This refreshing and comforting cocktail was created by Cunningham, who made it as a riff on a classic called the Saturn. This cocktail features Oxley Gine, La Crosse Distilling Field Notes Gine, Taylors Falernum, Orgeat, fresh passion fruit and lemon, Bittercube Pufferfish bitters and garnished with their classic swirl straw, mint leaf, edible flower and "bartenders incense" (a charred cinnamon stick).
Next, take your tastebuds on a spirituous adventure with the Tequila Shortage. This delightful cocktail, featured in a mug, delivers all the flavor. Created by Ty MacLellan, the cocktail combines the Los Magos Sotol, Dos Hombres Mezcal, Taylor's Falernum, sweet strawberry syrup, orgeat, pineapple, fresh lime and saline, all garnished with a swirl straw, pineapple and strawberry.
"We have taken a lot of the classic recipes, and we have just refined them a little bit for the American and Wisconsin palate," Cunningham said. "They're all going to be classics, riffs on classics or complete originals like the Tequila Shortage – a 100 percent original cocktail."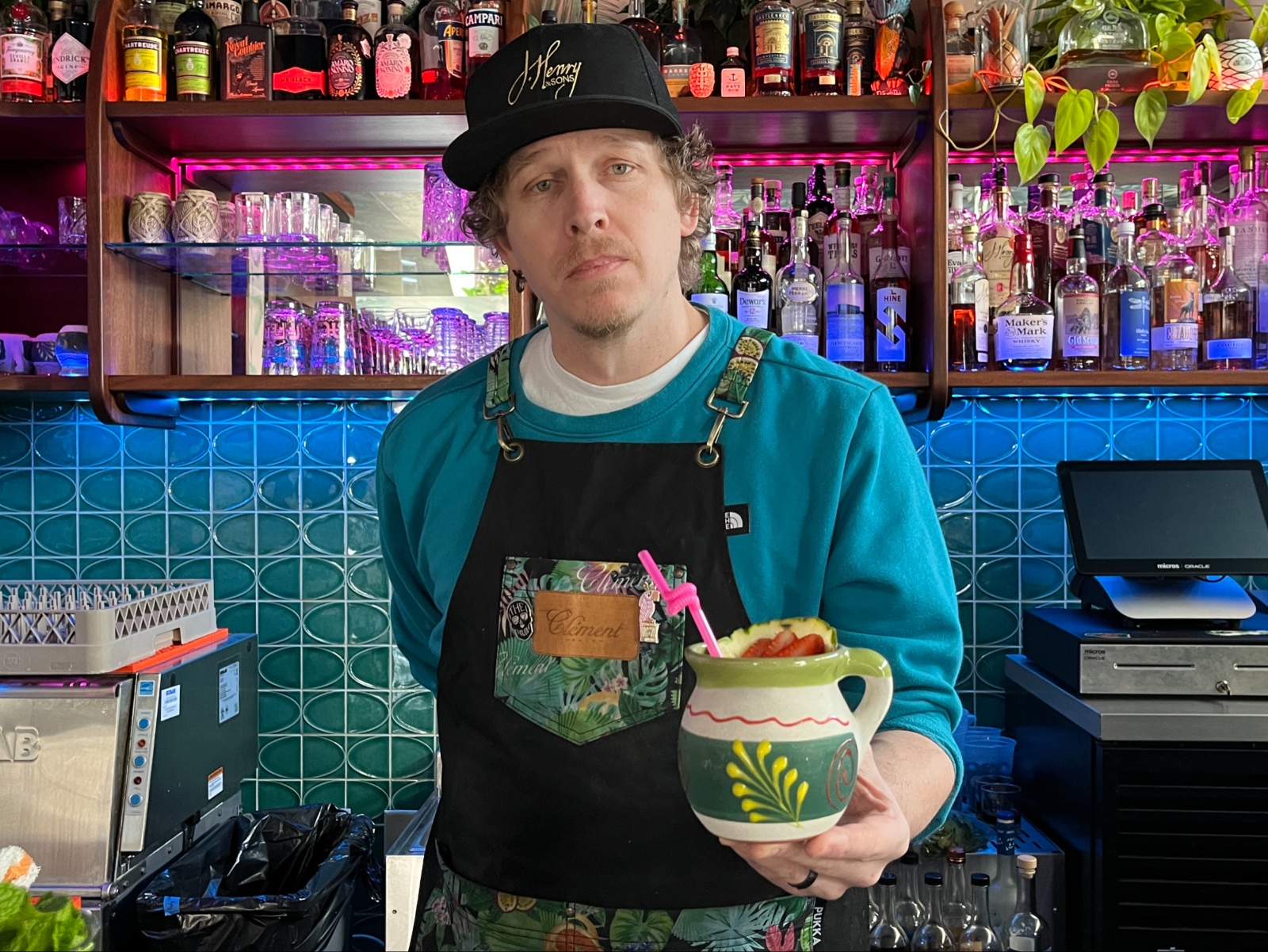 Last but certainly not least, feast your eyes on a bright teal cocktail created by Cunningham called Ocean Eyes. This beautiful drink features Cazadores, Reposado, Patron Reposado, Bacardi Cuatro, Plantation OFTD, orgeat, blue curacao, fresh lime, juicy grapefruit, saline, Bittercube Jamaican #2 Bitters and garnished with an edible flower, pineapple leaf, grapefruit slice and a swirl straw.
"Ocean Eyes is a riff on a classic tiki drink called the Vicious Virgin." Cunningham said. "I didn't like the name – I think it's a little dated – so we changed the name to Ocean Eyes and we incorporated tequila into the rum to make it our own. A beautiful classic cocktail that we just riffed in our way to make it for our space and the ethos of what we are trying to do."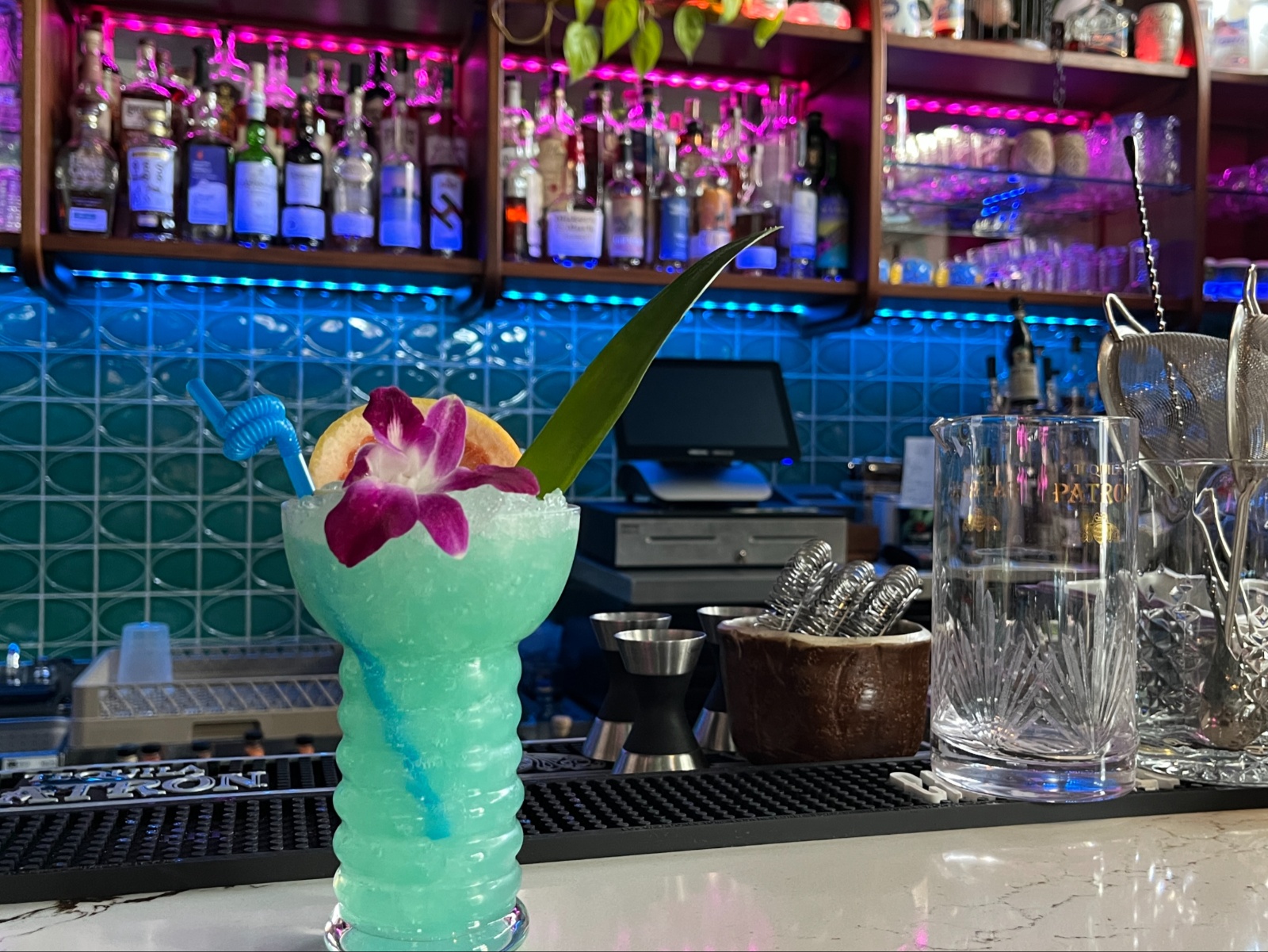 Make your way over to "Milwaukee's only rooftop tropical bar" today and fall in love with their tropical cocktails at PufferFish. Read more about the spot here.
Tauro Cocina
1758 N. Water St.
taurococina.com
Located where Brady and Water Street meet, Tauro Cocina will give your tastebuds a globe-trotting trip with its Mexican and Italian fusion. The same goes for their cocktail list, where you can kiss summer goodbye without any hard feelings with all three of their featured cocktails, focused on watermelon, passionfruit, mango and spice.
First up, the La Magdalena features a spicy jalapeño tequila with fresh Jugo de Sandia, juicy lime, orange liqueur, chamoy and garnished with a slice of lime with a mouth-watering chili rim.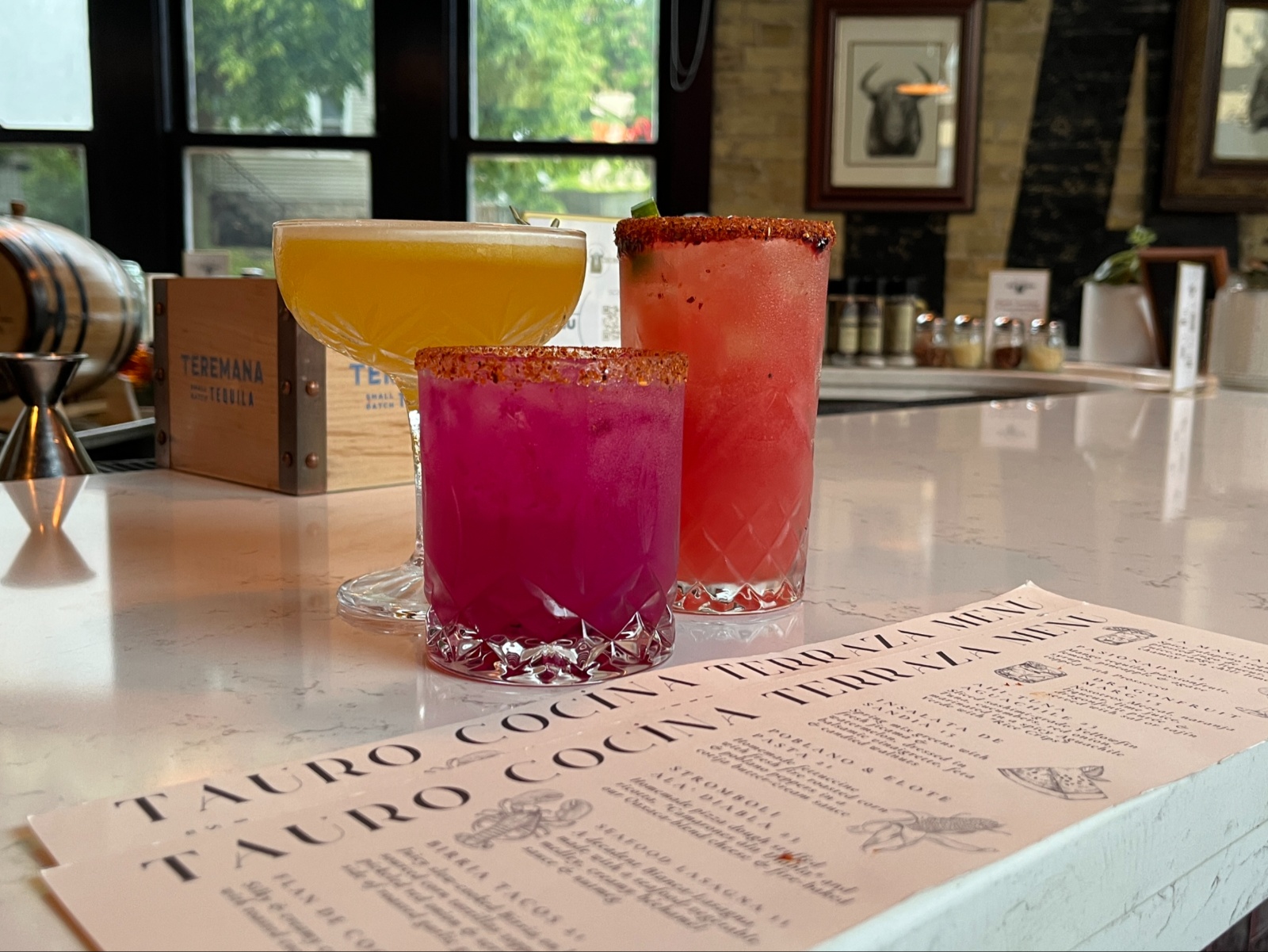 "My favorite is the Magdalena," said Berto Valdepeña. "It includes a freshly made watermelon juice with a house-infused jalapeño tequila. It also has chamoy on the rim – a spicy fruit pulp which is amazing – covered with some tajín and an orange liquor. It's shaken up into this very vibrantly colorful drink."
Follow that with the Pasiónada, and allow the fresh and fruity taste to swirl in your mouth. This tasty drink features mango tequila, fresh passionfruit, lemon, pineapple and agave syrup, finished off with a touch of Prosecco.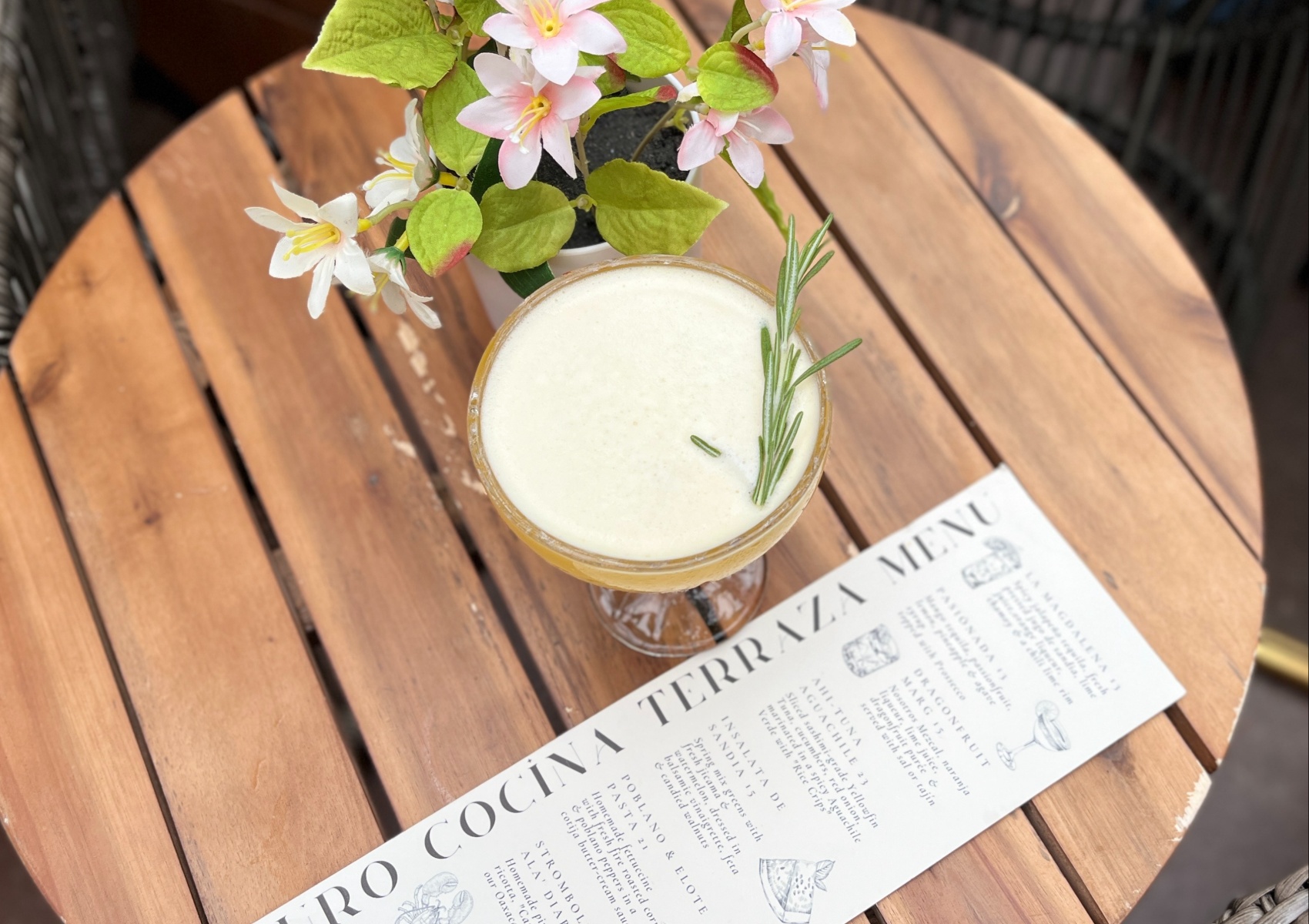 Finally, if you love a good margarita, you'll enjoy the Dragonfruit Marg. This purplish pink cocktail features Nosotros Mezcal, naranja liqueur, freshly squeezed lime juice and dragonfruit puree, all garnished with sal or tajín.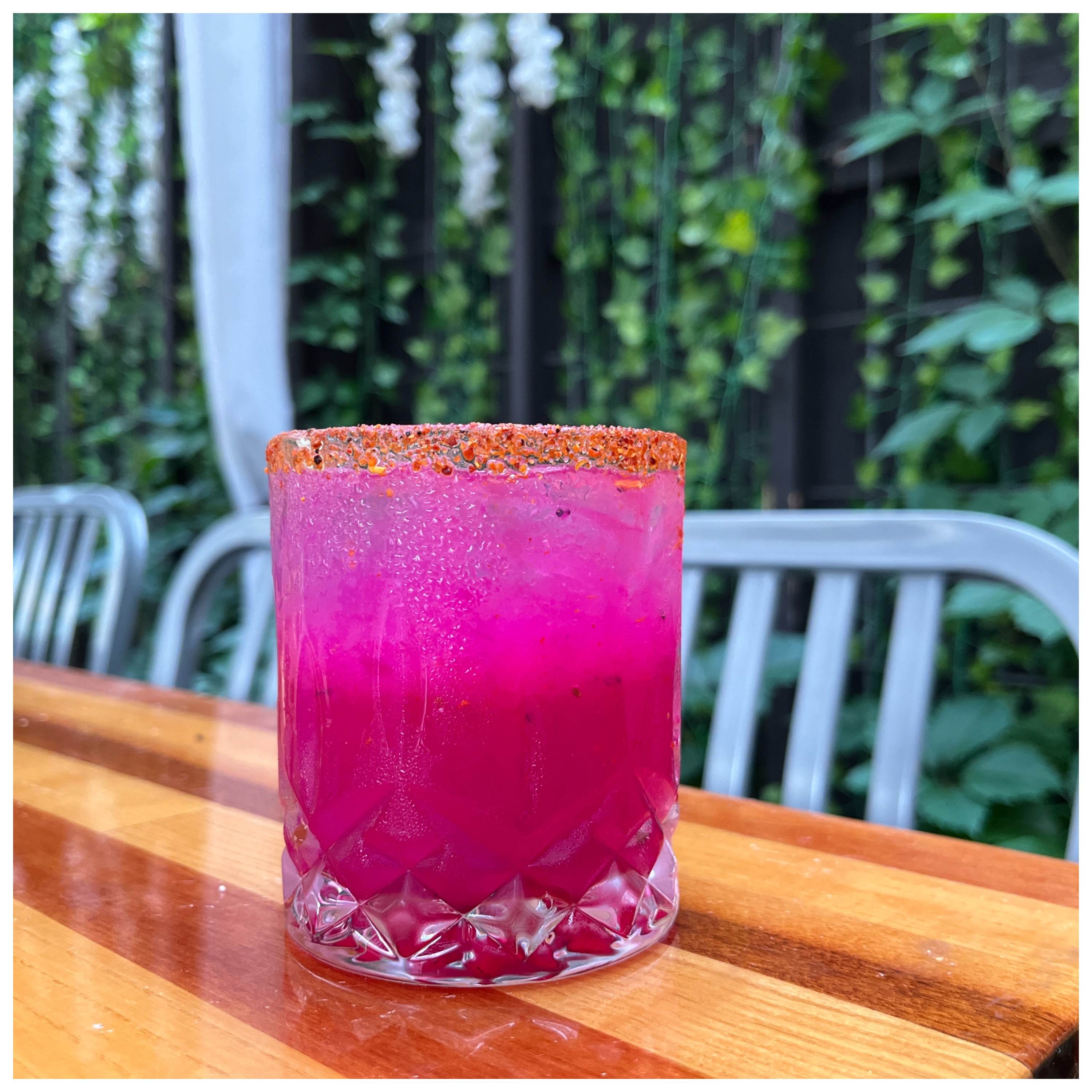 Get excited for your last sips of summer – and check out other specialty cocktails during Hispanic Heritage Month and Tauro Cocina's next concoctions! Read more about the spot here.
Vendetta Coffee Bar
524 S. 2nd St. First Fl.
vendettacoffeebar.com
Take your tastebuds on an Italian vacation at Vendetta Coffee Bar in Walker's Point, a warm Italian cafe with rich wood accents and Cream City brick that brings Milwaukee and Italy together.
"When you travel around Italy, you get a lot of spritz and negroni cocktails and different iced espresso drinks," said owner Bill Haley. "It's a fun and unique experience to add classic Italian cocktails, bringing that to the Milwaukee area."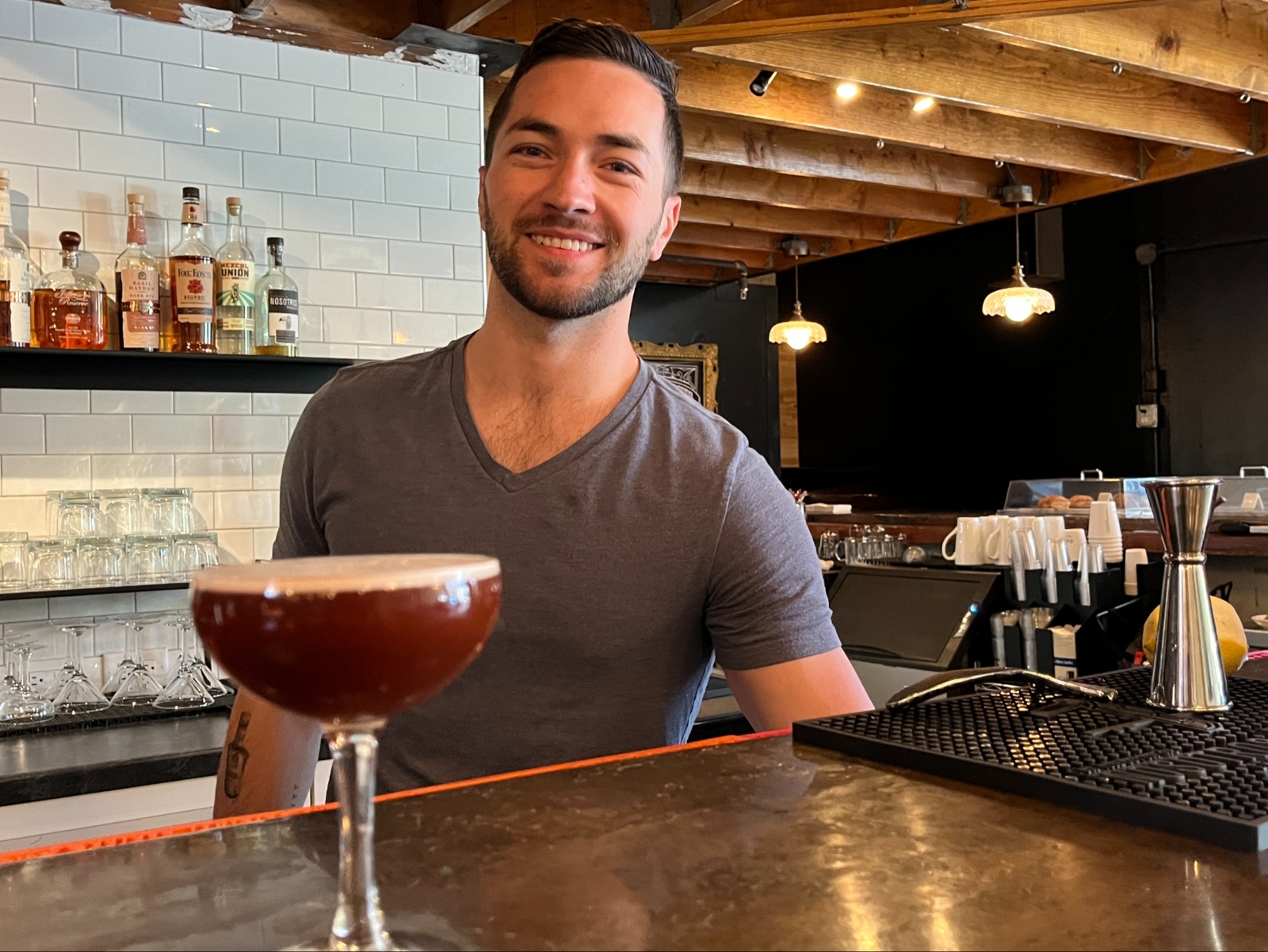 Order something simple and fresh with some espresso to liven your cocktail mood with the Espresso Negroni, featuring fresh Italian espresso with gin and Campari. Taste the smooth elements of each ingredient, married together to bring you a light refreshment.
"The Espresso Martini is the most popular thing on the menu," said Alimited Affair owner/mixologist Nick Sellers. "We make dozens of them every night. Then we wanted something else with espresso because everyone loves espresso cocktails – and we have high-quality espresso."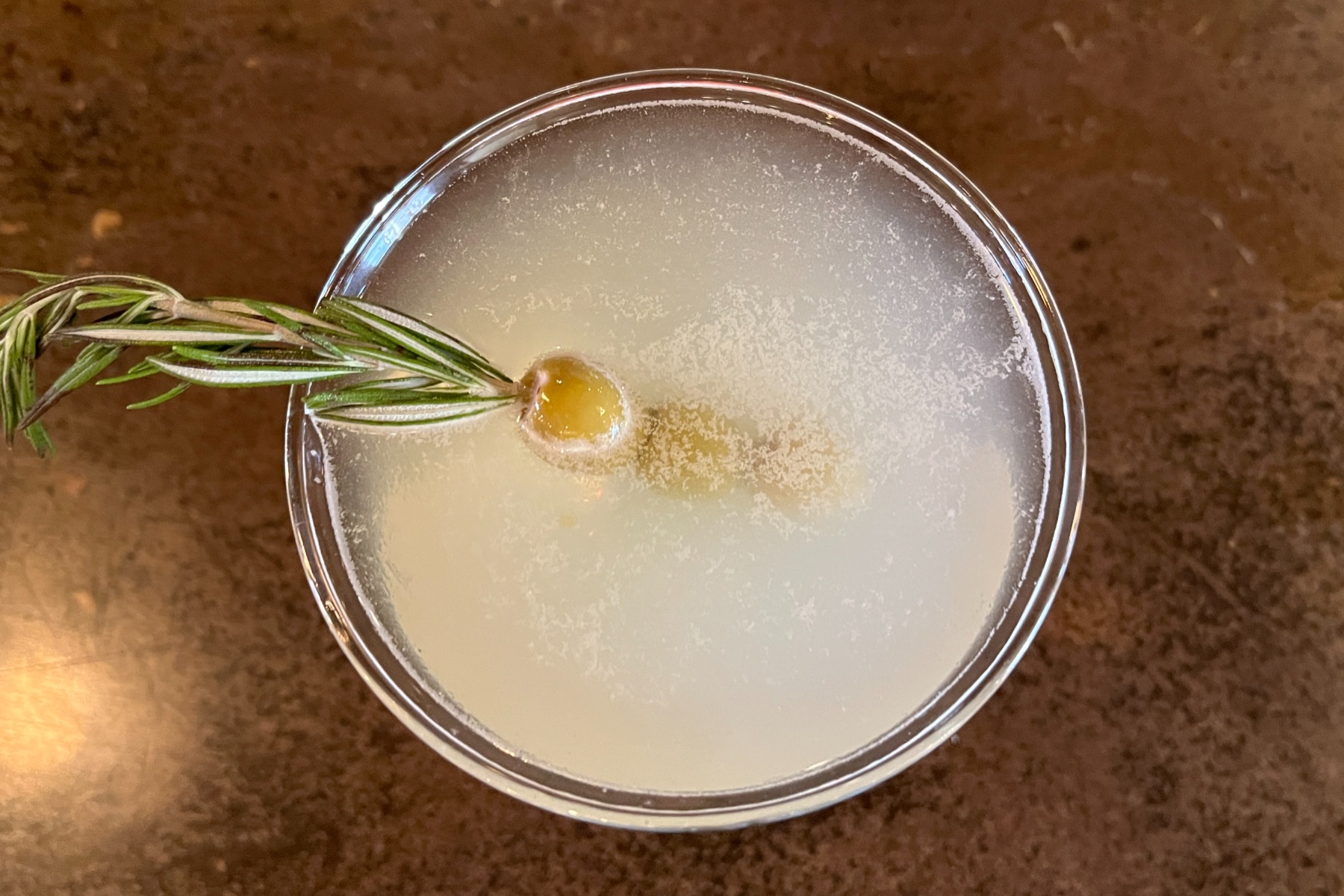 Follow the Espresso Negroni with a twist on a classic margarita by asking for the Italicus Margarita. This cocktail features Italicus – an Italian liqueur – tequila, fresh lime juice, agave nectar and garnished with green olives.
"I fell in love with Italicus in the past year; I just want to make everything with Italicus so I made an Italicus margarita," said Sellers.
Close out summer with a taste of Italy and twists on your favorite classic cocktails at Vendetta Coffee Bar – and read more about the spot here.
Wicked Hop
345 N. Broadway
thewickedhop.com
Hop over to The Wicked Hop to get your final taste of the Great Milwaukee Summer, and splurge a little to complete your final summer adventures on the corner of Weekend Brunch and Bloody Mary Avenue.
"Each of the drinks chosen was created by one of our bartenders. They created names and each recipe for all summer cocktails," said general manager Lauren Mitchem. "There was a lot of thought and creativity given by our bar staff to create this menu, with hopes to create a flavor profile that is unique."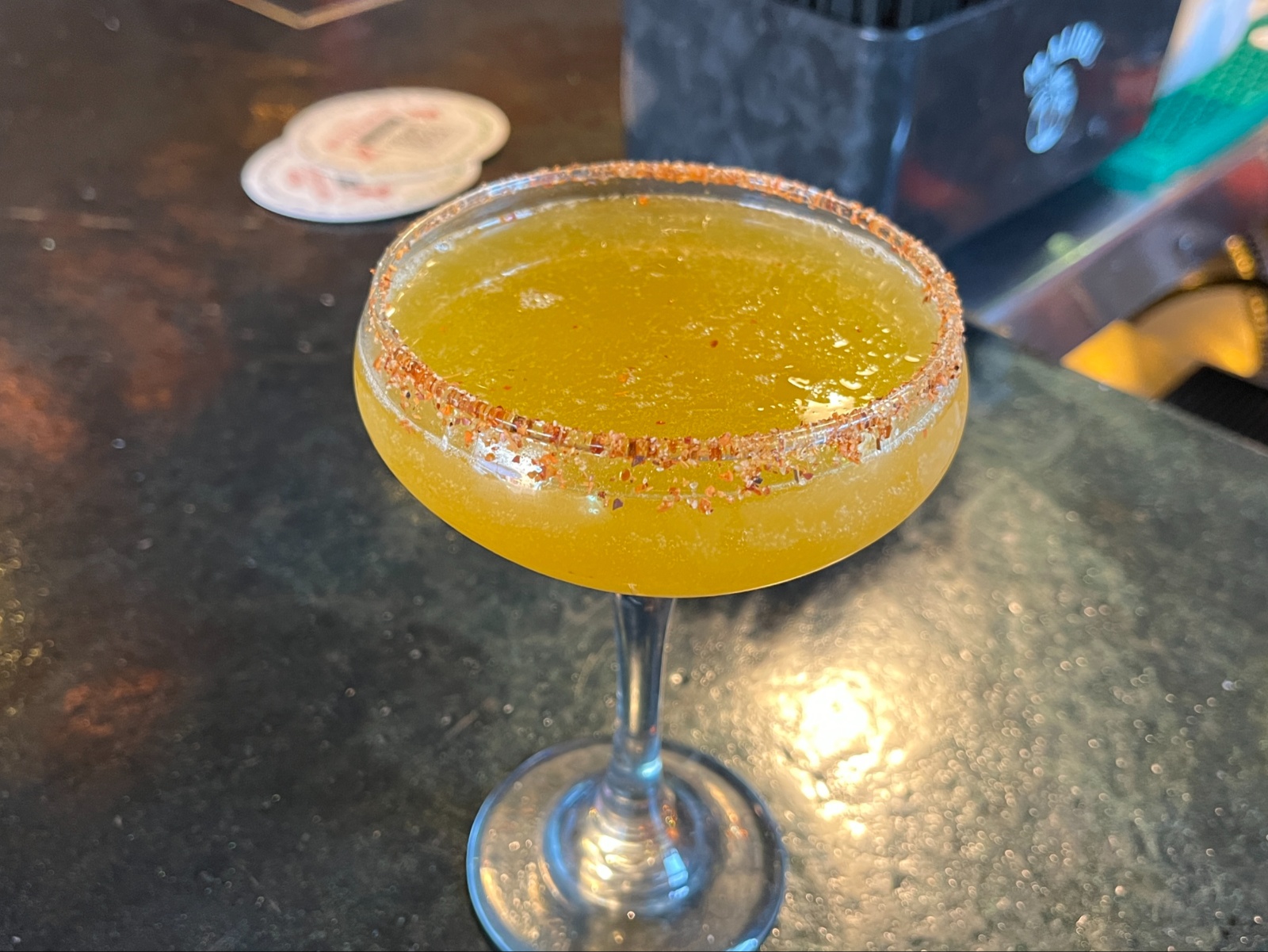 Start with a daiquiri – particularly this bright yellow Passionfruit Daiquiri, featuring Rumhaven coconut water rum, Chinola passionfruit liqueur, fresh lime juice, simple syrup and a bright red spicy tajín rim to make your tongue swirl.
Continue your end-of-summer cocktail adventure with the bright red and Red Bull-filled Wired Watermelon. This cocktail features Don Julio Blanco with fresh lime juice, juicy watermelon monin and a kick of watermelon Red Bull to finish it off – surely just the energy kick you need to get through the start of colder weather.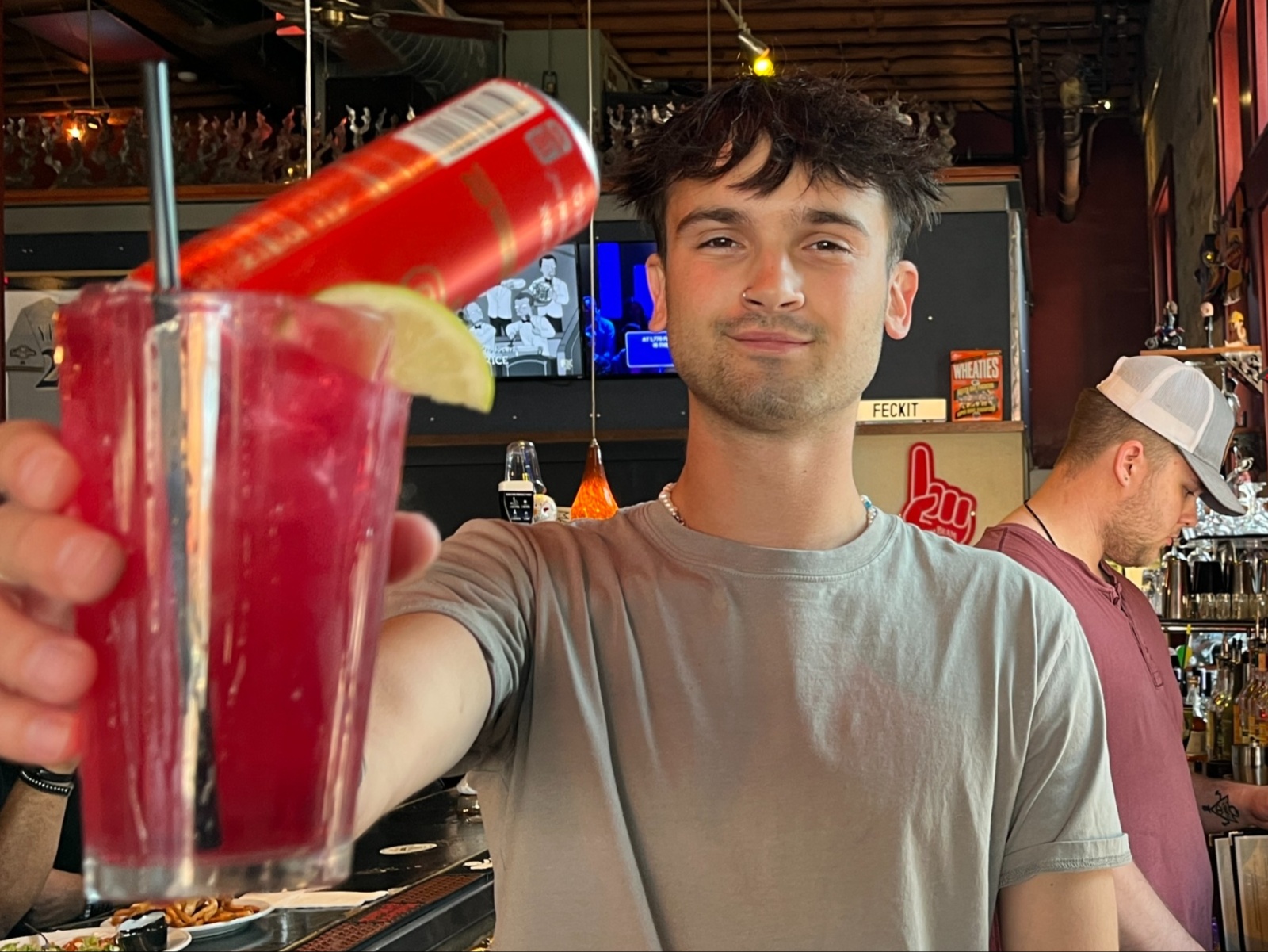 Get a taste of these wicked end-of-summer flavors at Wicked Hop – and read more about the spot here.
Courtney Bondar is an adventurous Multimedia Journalist at OnMilwaukee, covering all things Milwaukee. Born and raised in Greendale, WI, Courtney has a deep-rooted connection to her hometown and a strong desire to explore and showcase the vibrant city of Milwaukee.
You can often find Courtney all over Milwaukee, attending exciting events - documenting her experiences on her Instagram stories. Her genuine enthusiasm for her work shines through in her posts - as she strives to capture the beauty of the city and shares it with her followers.
Courtney's passion for writing is evident in her engaging and heartfelt articles. While she covers a wide range of topics, she particularly enjoys delving into the intricacies of dating culture and the art of mixology. Her insightful and thought-provoking pieces offer a unique perspective on these subjects, captivating readers with her authenticity and wit.
After dedicating herself as an intern at OnMilwaukee, Courtney's hard work and dedication paid off when she earned her well-deserved diploma. Now, as OnMilwaukee's first full-time multimedia journalist, she is fully committed to continuing her journey - bringing her distinctive voice and storytelling skills to the forefront.