Enjoy one of our favorite pieces from the past year – and here's to a wonderful start to 2023!
Last year, after 75 years, Nest 725 of The Polish Falcons of America, announced they were selling the Falcon Bowl, a tavern, hall and bowling complex at 801 E. Clarke St. in Riverwest.
Founded in 1887, the nest is the last surviving Falcons group in the state. The Falcon Bowl was the group's third and longest-serving clubhouse. They bought it in 1946.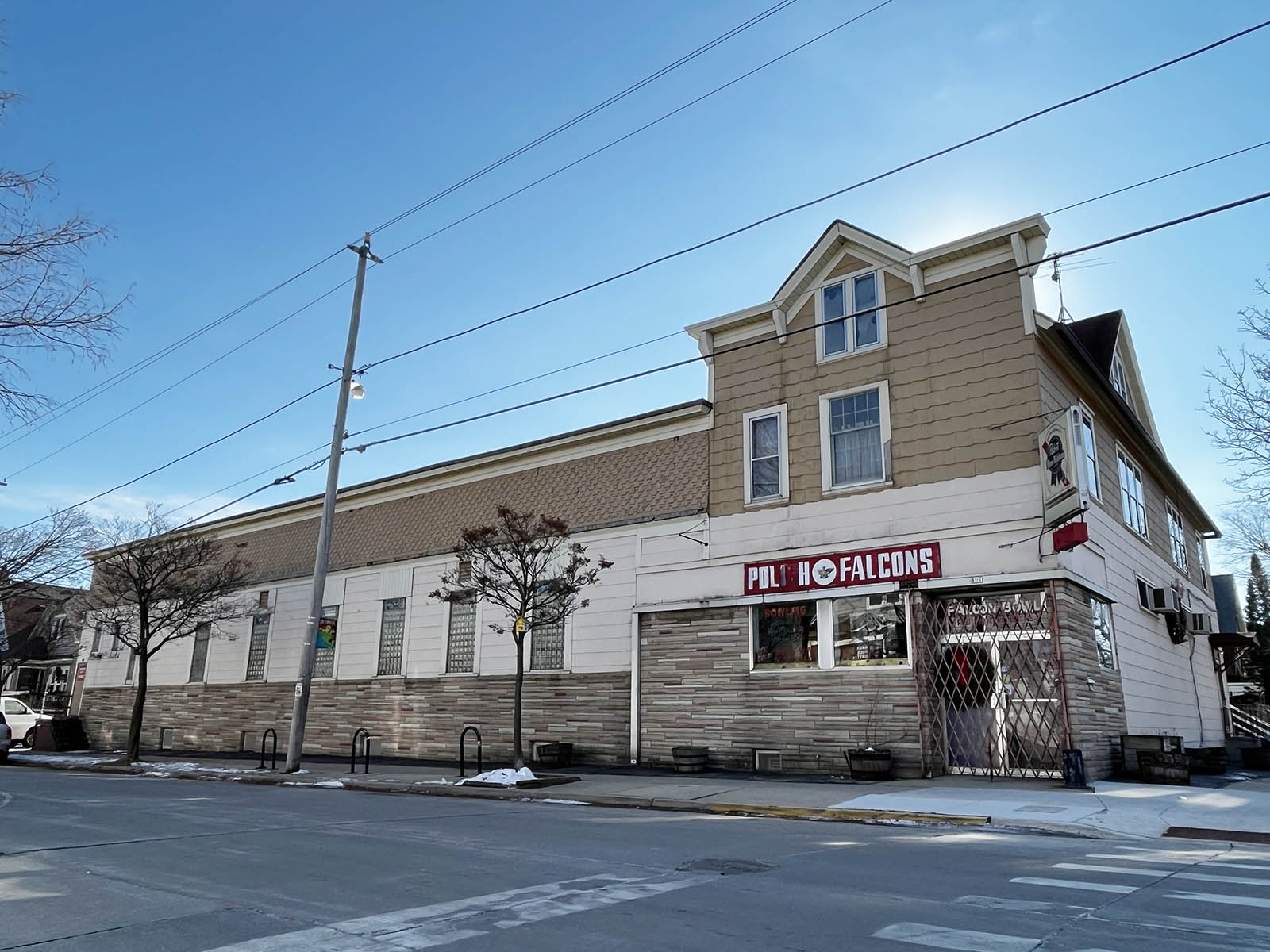 As Riverwesterners and Milwaukeeans at large shifted uncomfortably in their seats awaiting news of the future, what is perhaps the best possible news finally emerged.
The building has been purchased by the Riverwest Investment Co-op, a roughly 35-member group of neighborhood investors, that has purchased, rehabbed and sold three previous buildings.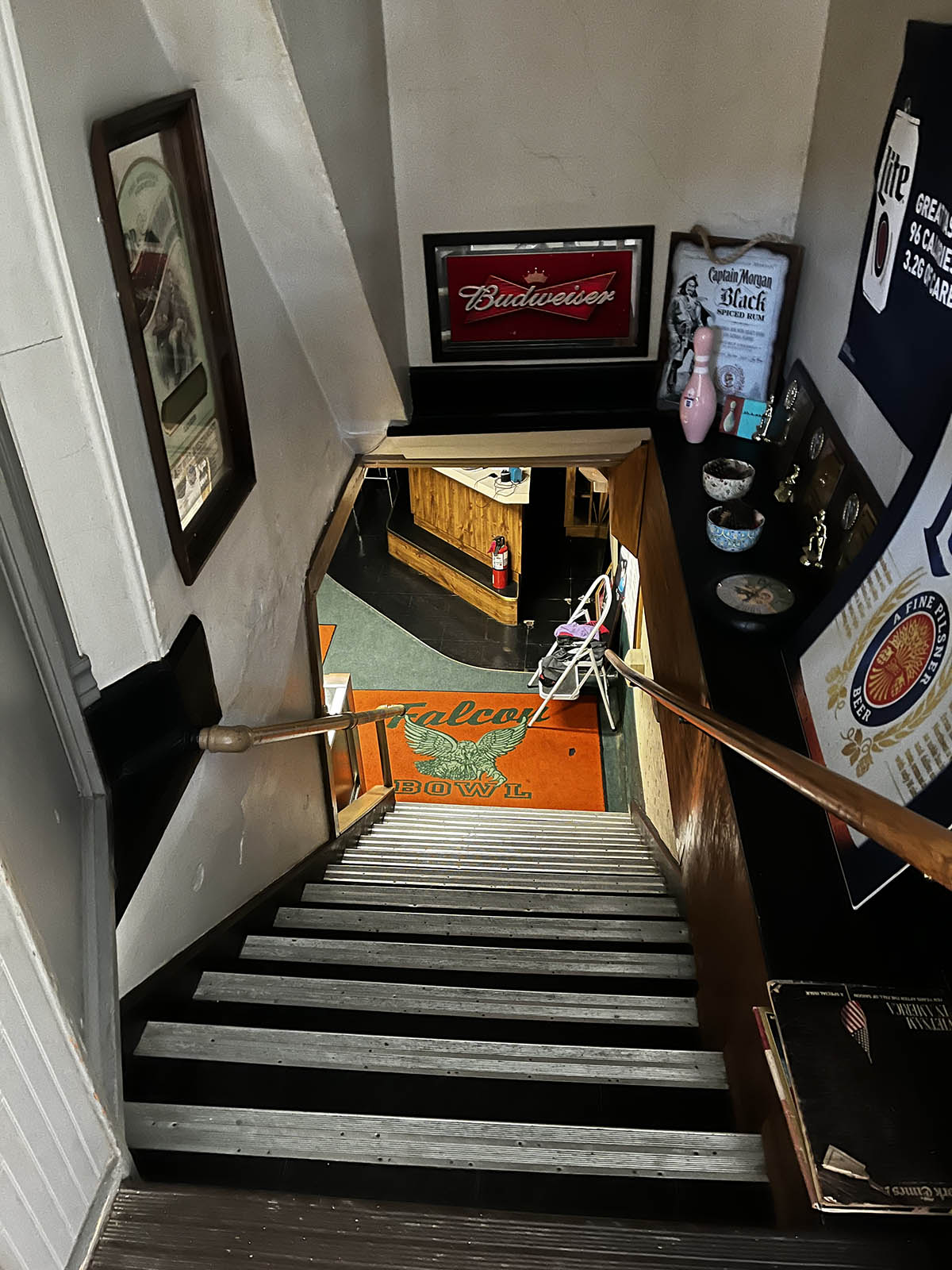 "I think the original purchase was on Holton, a building that needed attention, and they saved it," says RIC Treasurer Jerry Patzwald. "And then, I think, an eight-family in Harambee was purchased. And then I think the last property they had was on Weil Street."
Although there is no plan yet to re-sell the Falcon, it remains a possibility, says Patzwald.
"We don't necessarily want to be landlords," he says. "But we buy key properties that we think have potential to be saved or rehabilitated and do what needs to be done to them, and then sell them.
"We could be the landlord for many years, and if there's someone that fits our goal for the property and would want to purchase it from us, that's a possibility, too."
Patzwald says that RIC had planned to purchase the old Grand Theater on Holton Street and restore it. But when the pandemic led their tenant to walk away, they, too, decided that project was more than they could handle.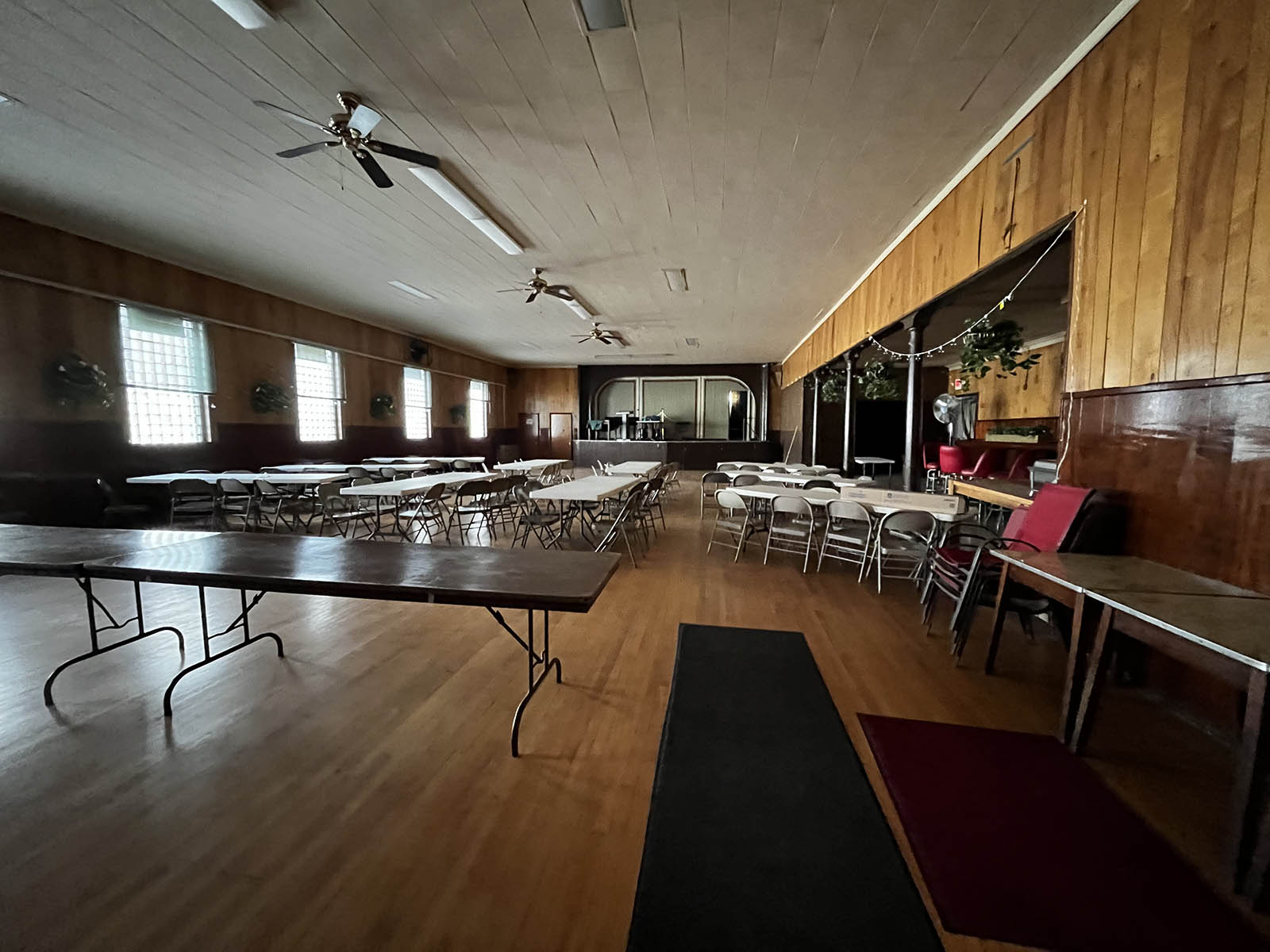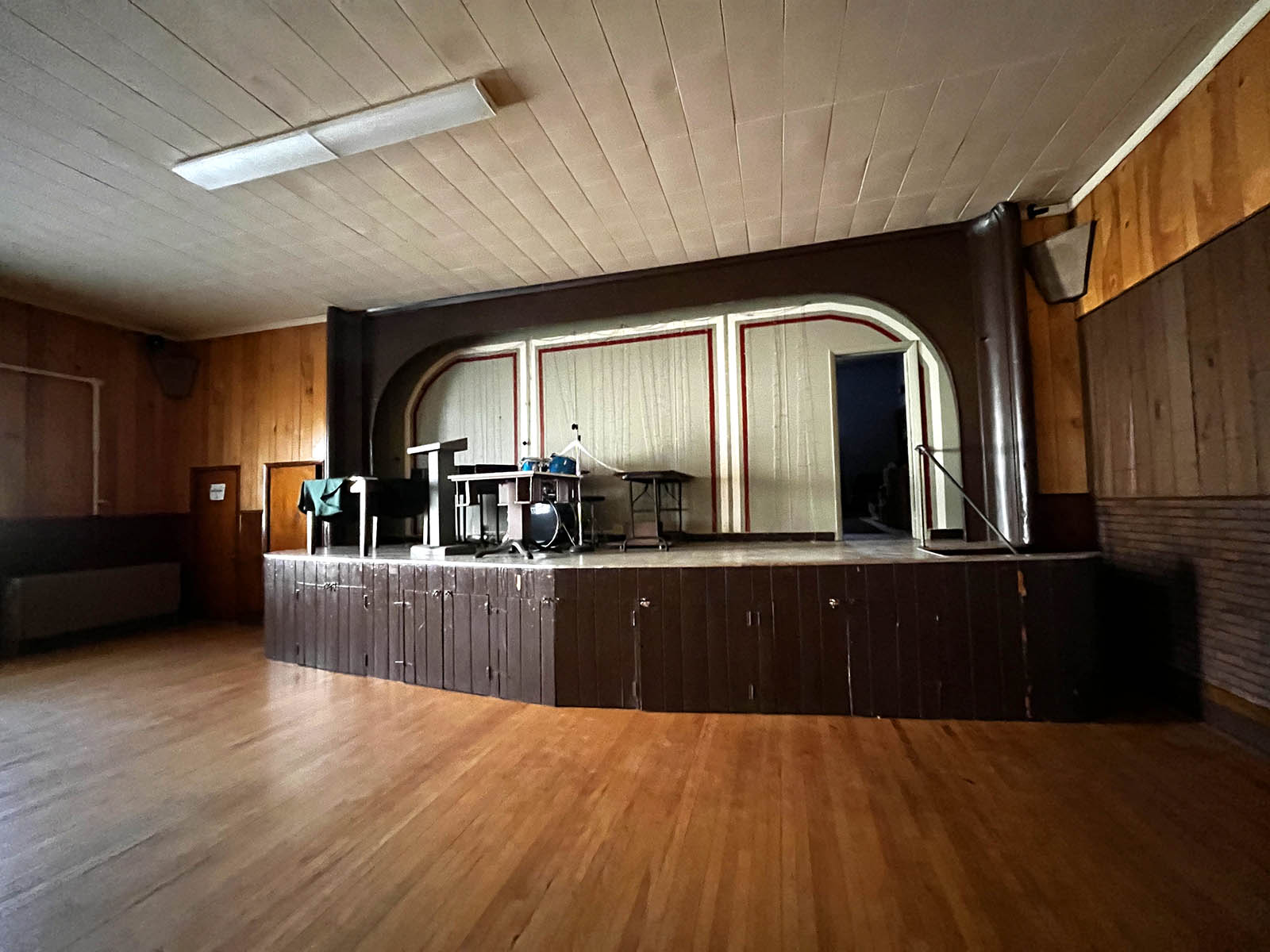 "That's when this came up for sale," he says, "and we wanted to make sure that a 40-unit apartment building didn't get built here."
RIC recently issued a request for proposals (RFP) from parties interested in operating the tavern and bowling lanes. You can read it here.
That would have been among the worst nightmares in this tight-knit neighborhood where The Polish Falcon has been a popular place for meetings, recreation, entertainment and liquid nourishment since the end of the 19th century.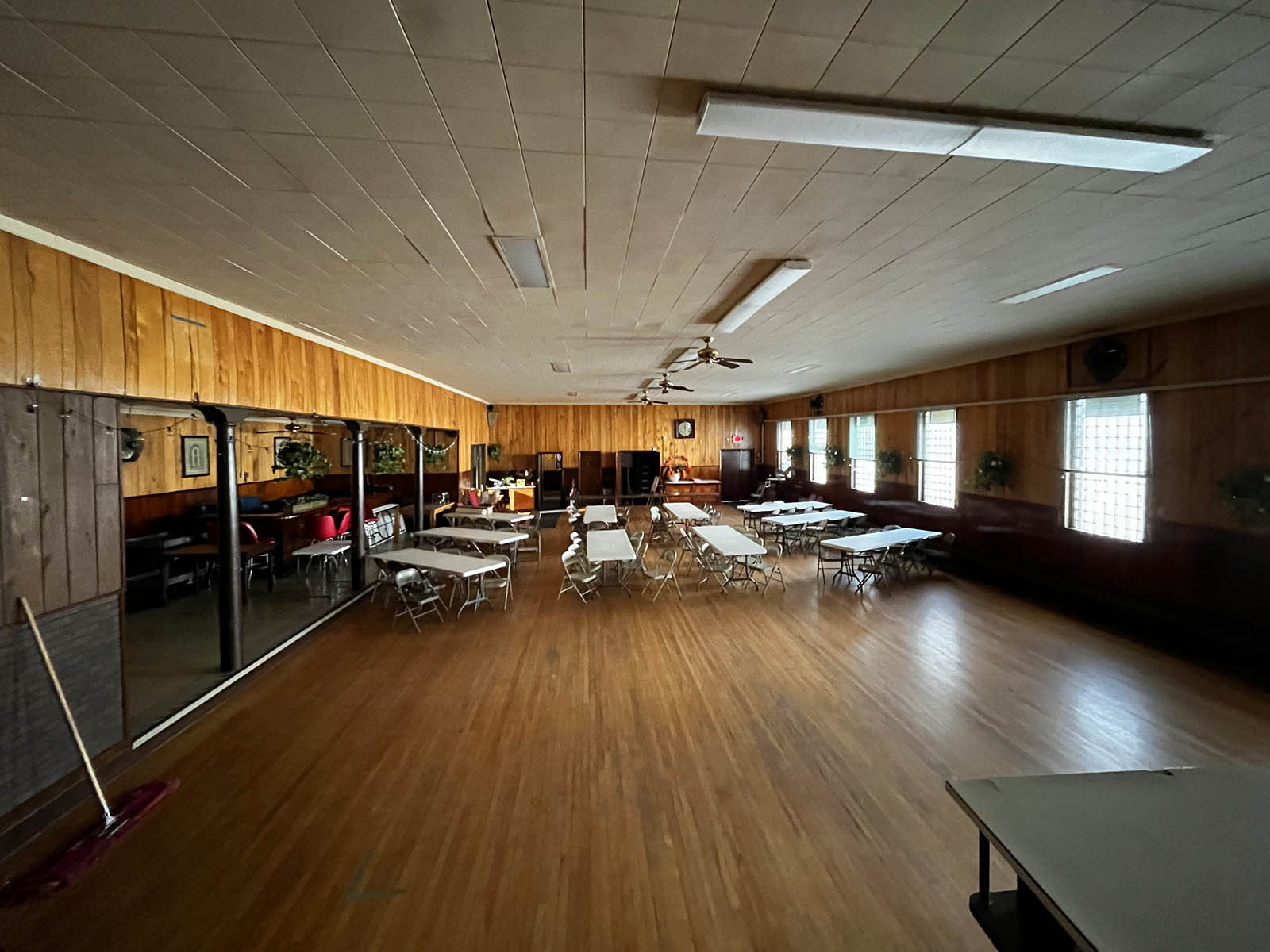 A little history
The 1887 founding the Falcons nest may or may not pre-date the construction of the tavern on the corner of Fratney and Clarke.
While the City of Milwaukee assessor's office puts a date of 1882 on the building, pre-1900 construction dates in that database are reliably unreliable.
The original saloon and dwelling building on the corner – which you can easily spot and separate from the hall addition by looking at the exterior – appears on the Sanborn map from 1894, but I failed to find any references to its existence before 1891.
In fact, the City of Milwaukee has a building permit for a "cottage" on the site dated April 13, 1891. Of course, no cottage could be built where an existing building was already standing.
More likely is that the $860 cottage that carpenter Frank Eulgen tapped Henry Meier to build on "the southeast corner of Clarke and Fratney," is the earliest part of the current building.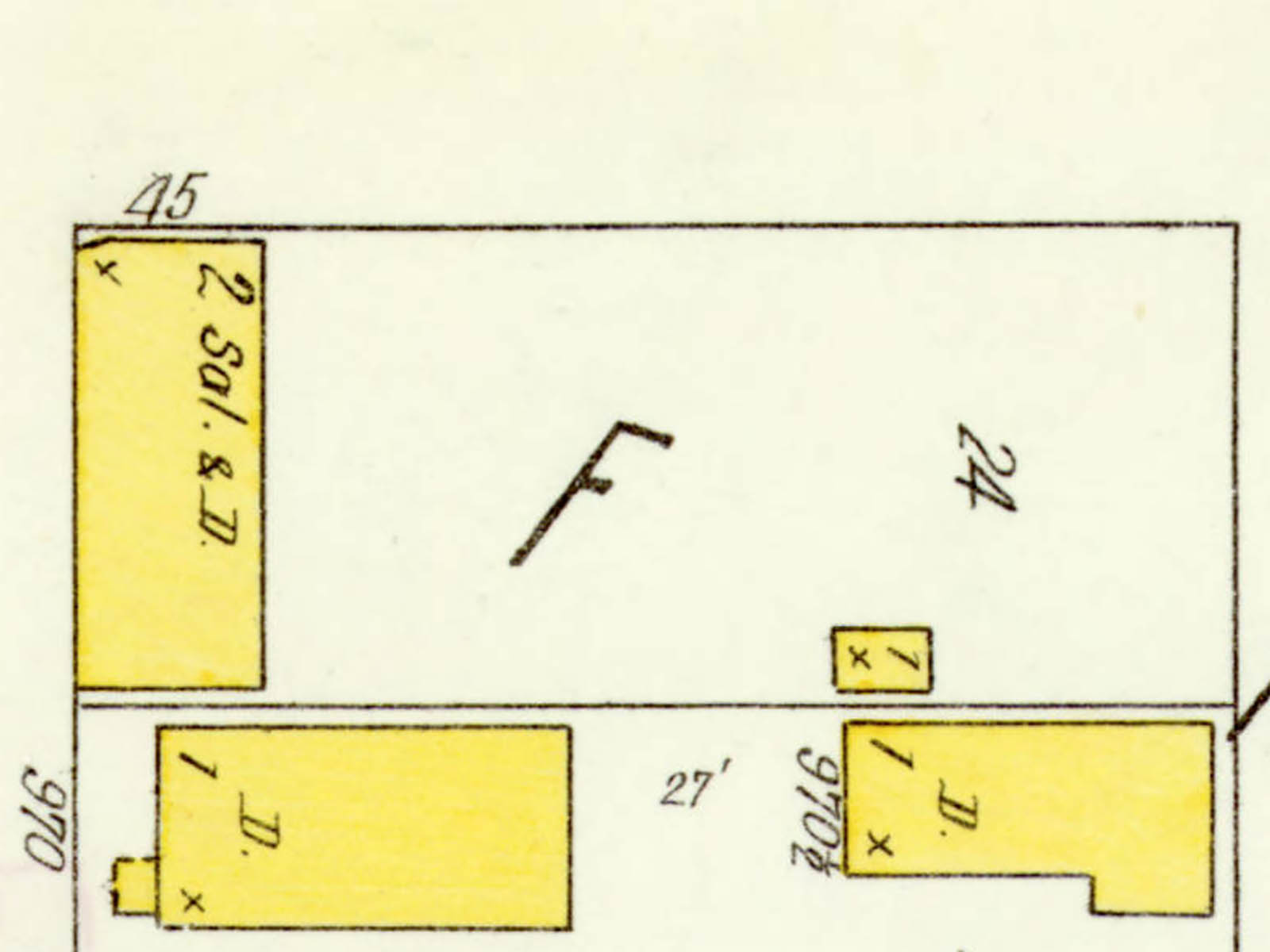 Eulgen – born in Germany in 1841 and emigrated 27 years later – and his wife Sophia, appear to have sold part of their property in September 1893 to Mathias Meer. Meer, in turn, sold that part on the last day of 1895 to George Franz, who that April had pulled a permit to build a $1,000 store at Pierce and Chambers. (Because the details of these transactions, which were reported in newspapers of the day, are lacking details, it's possible they were for portions of the property that did not include the corner building.)
By then, the structure had been converted to a saloon with an apartment above and it was being operated by Ignatz Wanta.
In 1895, Wanta was named as the owner on a permit to build a 33x35-foot addition, 18 feet tall, behind "the present house."
The $800 project was built by contractor Wilhelm Goesa.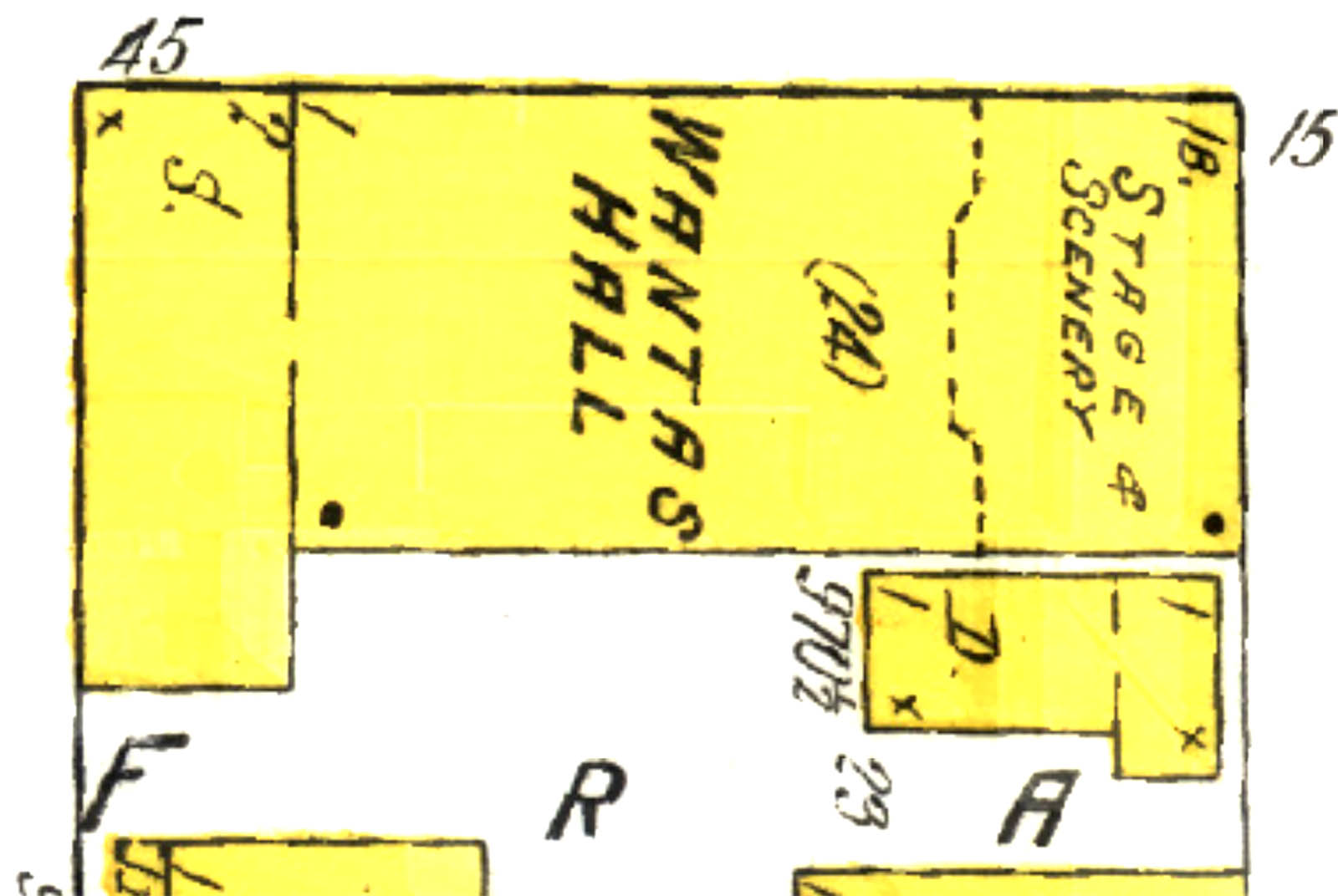 By 1898, Wanta was in the tavern AND events business and he spent $1,200 to build two additions – a 48x50x20 one east along Clarke Street and a 12x40x10 at the back "of the present dancing hall."
That second addition is the part along the right side of the hall (when facing the stage) and the stage and office area behind.
Eight years later, in 1906, he extended the hall again to the south and underpinned the earlier building work with brick foundations, at a cost of $3,000.
By then, Wanta was not only operating a tavern and holding meetings and dances and other events, but the hall was converted to rollerskating on some days.
On Saturday, Sunday and Wednesday evenings, as well as Sunday afternoons, the North Side Roller Rink "cordially invited" everyone to skate.

Born in Pomorskie, Poland in 1861, Wanta arrived in Milwaukee around 1866 with his parents, and lived at the Camp Wright Civil War encampment site around what is now Prospect Avenue and Kane Place.
He operated his Riverwest rink and hall, where every imaginable type of group seemed to host events, from political parties to Polish groups to sporting clubs and more.
Wanta must've been tiring of it, however, by the early 1910s, as evidenced by this brief notice in the Milwaukee Sentinel in 1912:
"Ignatz Wanta, Clarke Street, whose name appears on the list of those who will quit, as given in the council reports, has reconsidered and will take out his (liquor) license again."
Sometime in early 1914, the business had been sold to John Papka, who had been operating a tavern nearby on Clarke Street as far back as the 1890s, and his partner John Geldon, who appears to have taken the apartment above the bar, at least initially.
Papka – who had been involved in a hardware business with his brothers Valentine and Andrew – was related to Wanta. His sister Frances had married Wanta's son Anthony in 1909.
Papka and Geldon were responsible for bringing bowling to the business.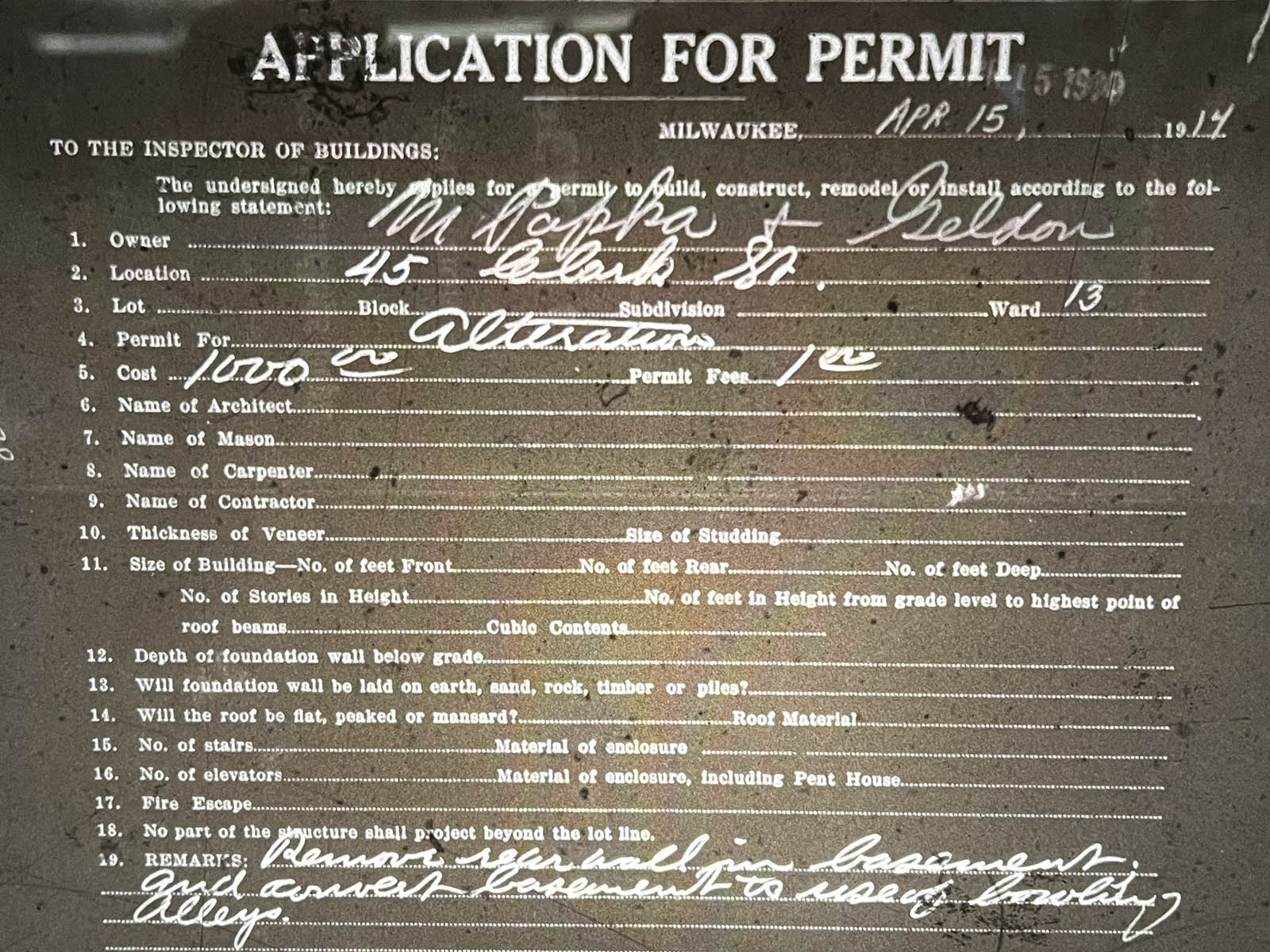 An April 15, 1914 construction permit allowed them to spend $1,000 to, "remove the rear wall in basement and convert basement to use of bowling alleys."
This date is confirmed by the United States Bowling Congress whose records show that the lanes at Papka and Geldon's were first certified in 1915.
The Geldon family made frequent appearances in newspapers for their high league bowling scores, and later became operators of Geldon's South Side Arcade, 1227 W. Lincoln Ave., and Johnny Geldon's on 13th and Mitchell.
Around the same time trouble found its way to the building.
In October 1915, the White Eagle Hunting and Fishing Club was hosting a dance when two men entered the hall simultaneously. When one man's hat was knocked off during a scuffle, the other man picked it up off the floor and handed it to its owner.
Instead of saying, "thank you," the man with the hat socked the other man, Bernard Lorbiecki, in the jaw causing him to hit the floor and resulting in a skull fracture. While he was in critical condition with little apparent hope for survival, Lorbiecki's sister demanded the arrest of the attacker, whose identity was known.
Though he was arrested (one of the detectives on the case was Charles Seehawer, who would die two years later when a bomb exploded at the Central Police Station Downtown), the man was released when Lorbiecki's condition improved.
In 1916, unhappy with noise generated by bowling and dances at what had become simply Papka's Hall – which also continued to serve as the North Side Roller Rink – neighbors filed complaints.
Those must've been addressed, as Papka would continue to operate his hall and tavern for another 11 years. An avid sports fan, Papka also managed local amateur baseball teams, including the Upper Third Street Merchants, the Papka Buffets and the Bright Spots.
In 1925, Papka was said to be, "the fattest man in town," according to the Journal, registering 450 pounds on the scale. Later that year, "several friends of Mr. Papka gathered in his bowling alley at W. Clarke and N. Fratney Sts. and, as usual, made jesting remarks about Papka's corpulence. 'Say, I'm tired of being kidded about my fat,' Papka rejoined. 'I'll show you I can reduce'."
Over the next year and a half, Papka shed 270 pounds, weighing in at just 180 pounds, earning him a new title: "The Great Reducer."
What was his secret? Probably not something modern doctors would recommend.
"It was easy," he told the Journal. "I just quit eating so much – ate only enough to keep myself alive and going. Whenever I felt hungry I just smoked a cigarette and that seemed to alleviate the craving for food. Exercise? Some but not much. Overexertion wouldn't be good for a big fellow like me, but I exercised enough to help along my strict dieting."
In the following years, he managed to keep all of that weight off, save for about 50 pounds, which is pretty impressive.
Around 1927, Papka began running a roadhouse out on Port Washington Road – which he did for about two years and was retired two years when he died in 1931 at just 46 years old.
Paul E. Listwan took over and renamed the Riverwest place Listwan's Hall (though, oddly, at least one 1929 newspaper mention refers to it as Papka's).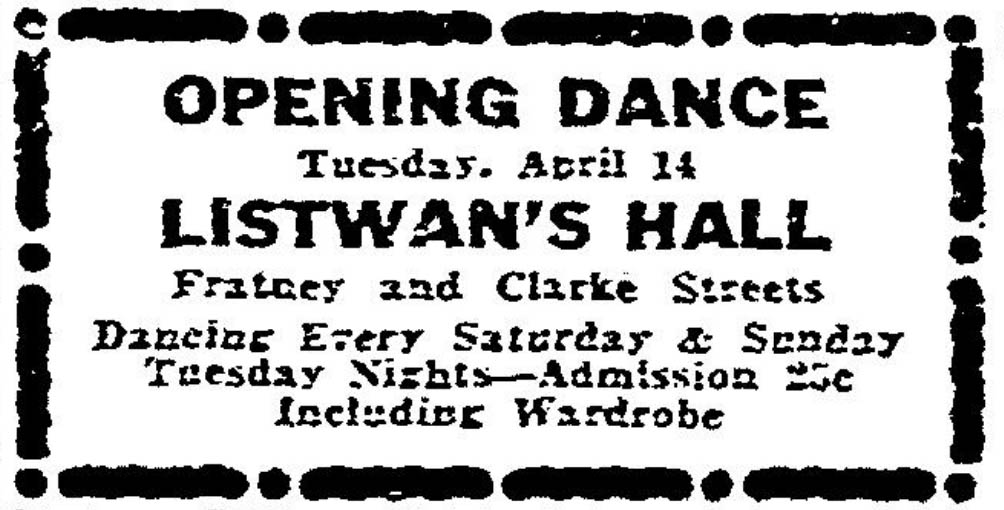 Listwan was born in Poland and arrived in Milwaukee when he was a boy.
He appears to have to continued to run the place much as it had operated in the past: as a tavern with bowling and a wide variety of events. In 1932, Mayor Hoan spoke there and so did mayoral candidate Phil Westfahl.
Music remained a regular feature, with dances held Thursdays, Saturdays and Sundays.
There were meetings of the Democratic party, the Badger Fishermen's League, neighborhood Taxpayers' Clubs and local unions. In 1936, a Roosevelt rally was held there.
Some of the events drew controversy or fear of potential trouble, like one union meeting in October 1938.
Listwan, reported the Sentinel, was trepidacious because he, "Had received threats of damage to the hall unless he canceled reservations for meetings, reputedly planned by members of an independent union at the tannery. Friction between the independent union and a local of the CIO United Shoe Workers unions was blamed for the strike at (Gallun) tannery last winter."
Maybe that's why not long after, according to Doug Schmidt's "They Came to Bowl" – a great book about bowling in Milwaukee – the place was soon taken over by Albert Multerer, who, Schmidt says, ran it until the Falcons arrived.
I wasn't able to find any evidence of Multerer's time on Clarke Street, but he was frequently in the newspapers in earlier years.
At the time Schmidt says Multerer was operating the tavern 801 E. Clarke St., he and his second wife, Marie, owned the Bahn Frei Turner Hall on 11th and North, though they did not run it.
Bingo games there were controversial and in 1939, the Multerers were named in a lawsuit attempting to halt those games. It was not the first time Multerer – who newspapers had called the "King of Home Brew in Milwaukee," during Prohibition – made news.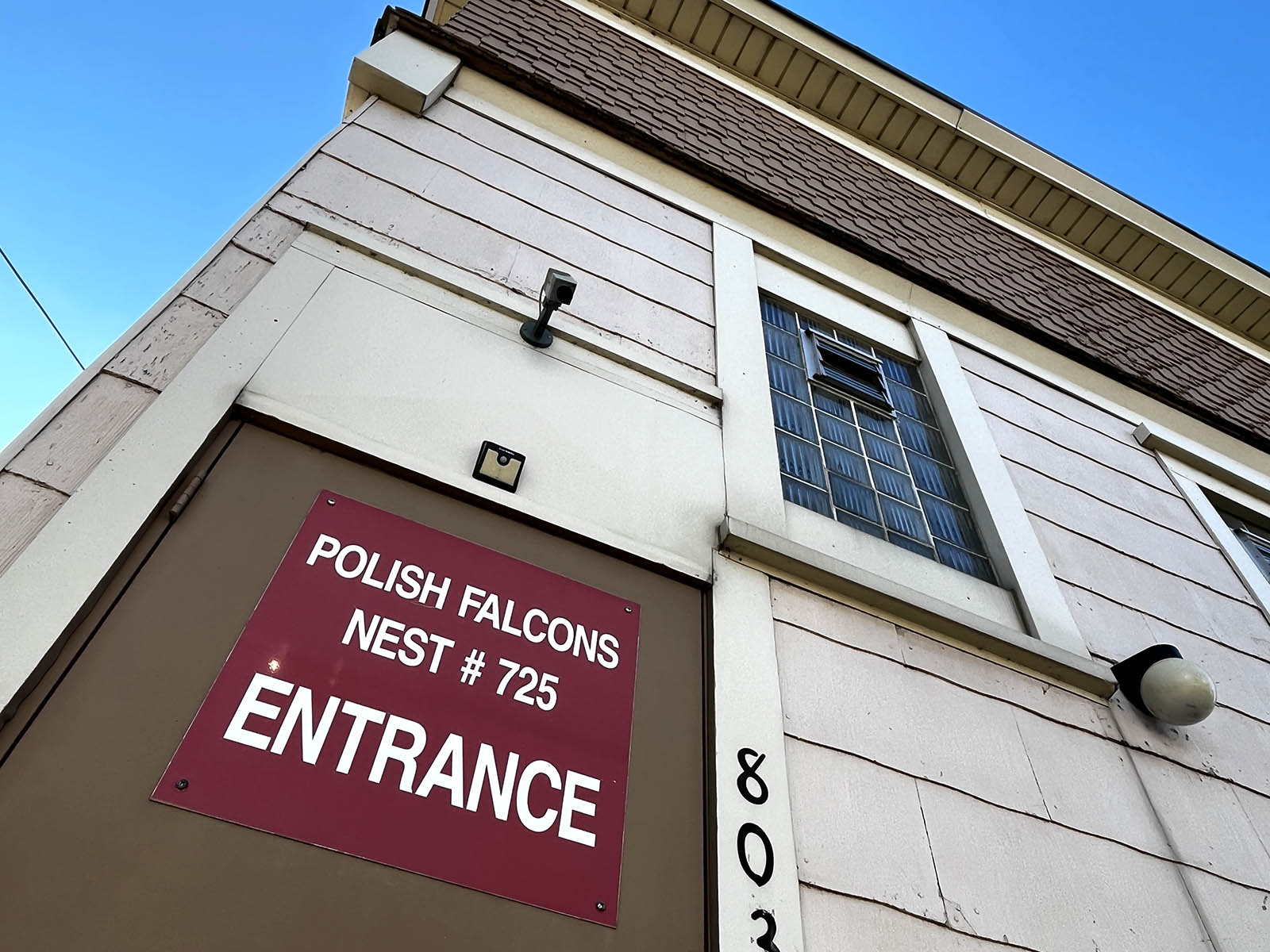 In 1921, feds raided his saloon at 458 11th St. and he was charged with having 200 gallons of homemade beer and 25 cases ready to drink.
He was acquitted by a jury that obviously bought his attorney Arthur Richter's arguments that, "the government was 'making a mountain out of a mole hill' in enforcing the prohibition law and wasting energy that should be devoted to international affairs," as the Journal wrote.
Richter made no bones about the fact that, "his client possessed large quantities of of 3 per cent beer, above the legal limit set by the Volstead Act."
The following year, the saloon was raided again and T-men found and destroyed 65 cases of homebrew and 250 gallons of it in the process of being brewed.
They also found, "extensive home brewery including a bottle washing machine."
Multerer pleaded guilty and paid a $200 fine.
By 1926, Multerer was living out in the Town of Granville at Fond du Lac and Wauwatosa Road on Highway 55, where auto clubs made outings. Multerer was an auto enthusiast and his Five Mile location was perfect for a day out driving from the city.
In July 1932, as Prohibition was on the wane, and Multerer got a temporary permit for a dance hall out at his Five Mile property. That September his first wife Ida died.
Then, in October, the feds raided his place again and arrested him and and his daughter, Ida.
During Multerer's time on Clarke Street, the venue was called the East Clarke Recreation Hall, though for a brief moment around 1944, it was called Worzala Hall.
In 1946, the Polish Falcons – who had been meeting nearby at 2939 N. Fratney St. – bought the building and on Sunday, March 3 they held a dedication ceremony.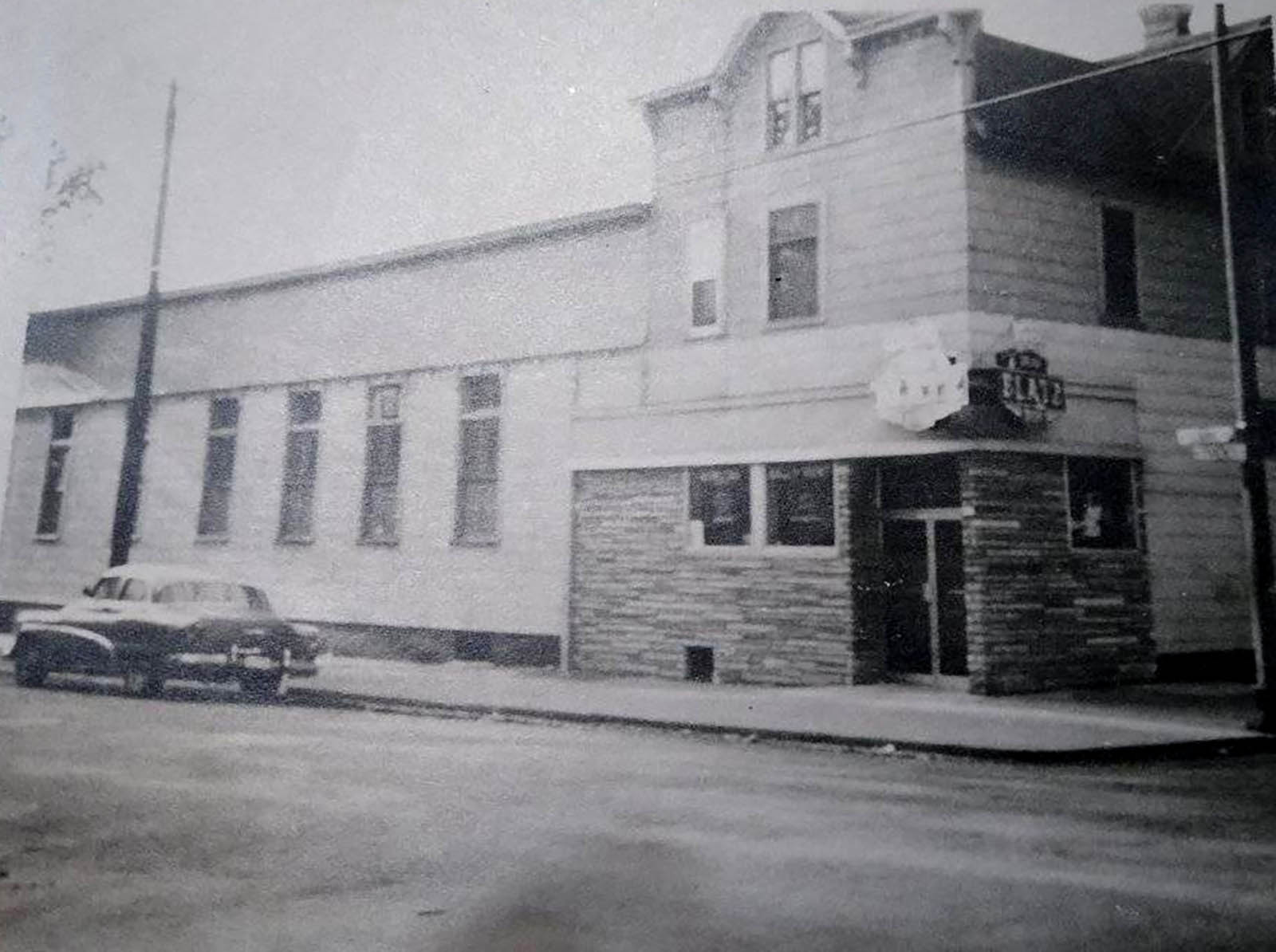 The Journal ran a photo of the scene before the event got going.
"There were many vacant chairs at this particular moment Sunday at the new clubhouse of Nest 725, Polish Falcons of America, at 801 E. Clarke St.," read the caption on the photo, "but a short time later 232 persons sat down to a dinner, marking the dedication of the nest. The president, John Tarkowski, 2932 N. Weil St., watches Joseph Straszewski, 2518B N. Fratney St. and Mrs. Harry Szplett, 4213 S. 1st St., vice presidents, as they finish setting the tables."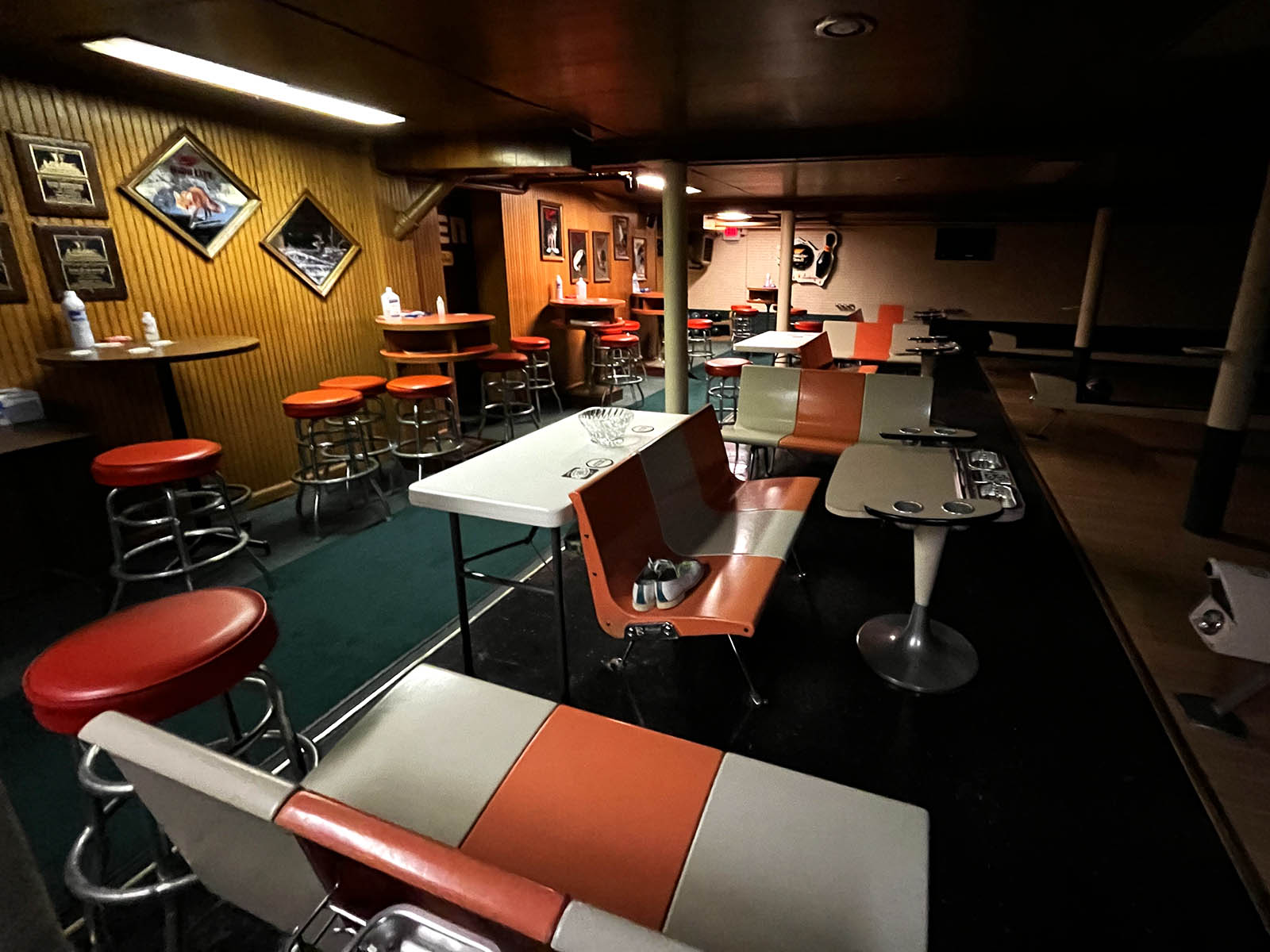 And so began a long tenure as the Falcon Bowl, as the place came to be called (aka Falcon Bowl), though the Falcons leased the business to other operators.
From about 1956 until 1974 those operators were Polish Falcon members Edward and Ethel Strelka.
They ran it as Edy's Recreation, after having previously run a grocery store, called "Edy's Food Market" at 2900 N. 7th St. (Before that, Edy Strelka – who can be seen with Ethel in this video – was a yard clerk for the Chicago and Northwestern Railroad, according to a family genealogy website.)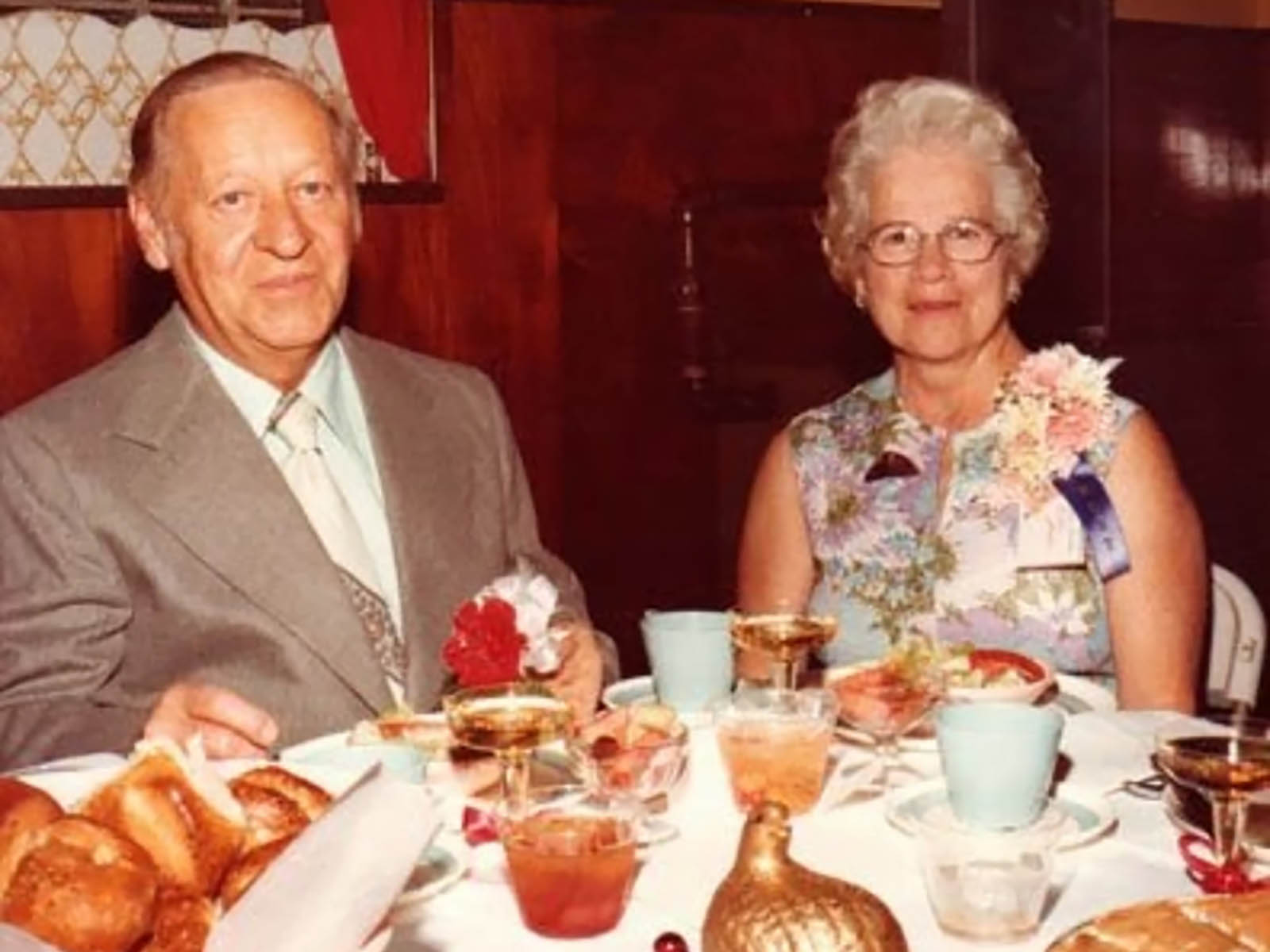 In 1956, the human pinsetters were replaced with automatic ones that had been used by that year's ABC Tournament held at the Milwaukee Arena.
"I remember going to the hall and sliding around on the wood floors in or stocking feet, playing behind the stage," says the Strelkas' grandson, Todd Enea. "Christmas day in the upstairs apartment. Picking out candy from the stand behind the bar as my grandmother served her friends and patrons."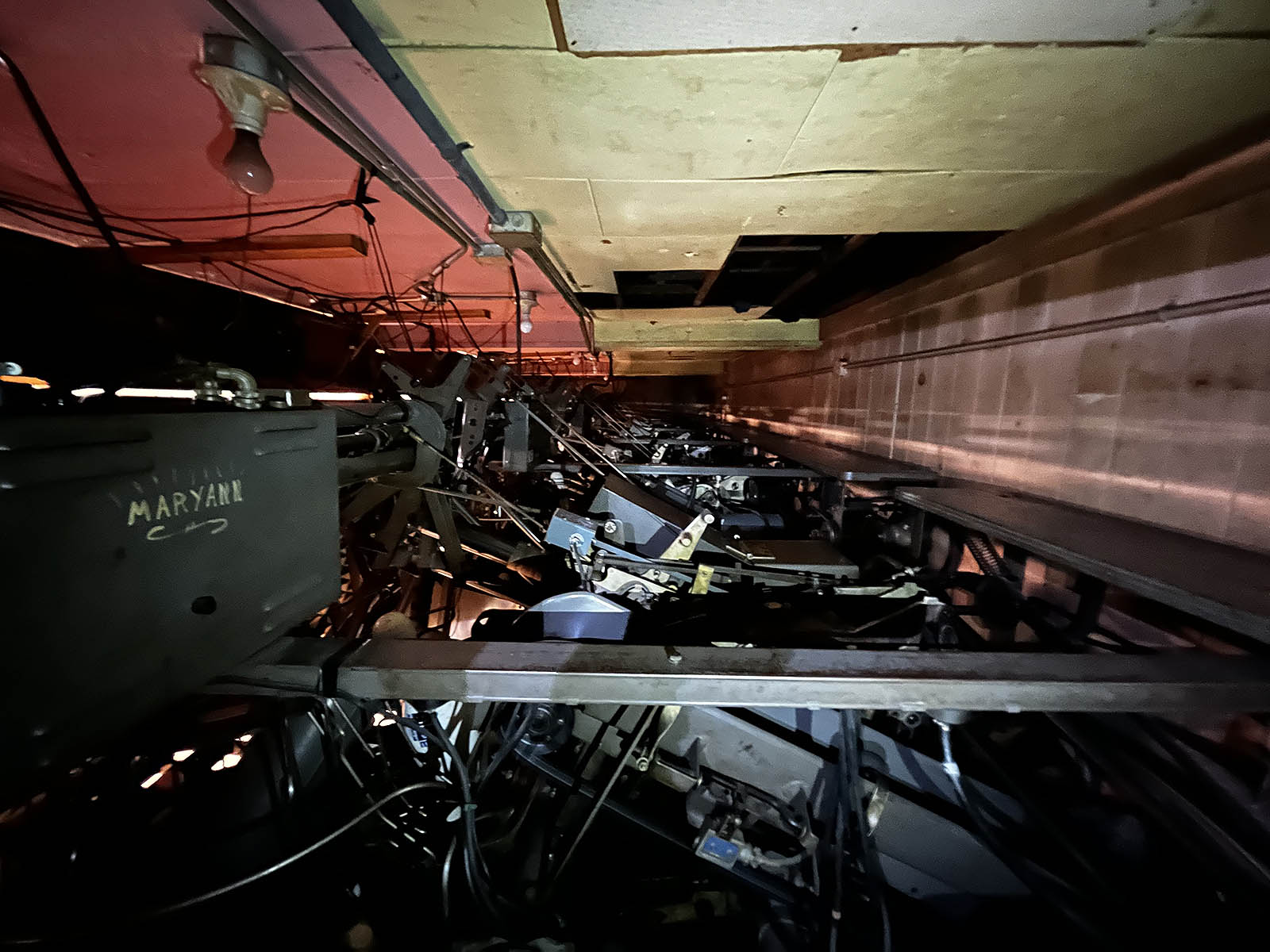 Next, it was called Hard Time's Tap, and beginning in 1982, it was rented to Falcon members John and Lynn Okopinski. While Lynn worked as a sales clerk at the Boston Store in Bayshore – "for the health insurance and the discount," she says – John ran the place.
"He always wanted a bar and grill," she says. "We got a bar and bowling. I think a grill would've been less work.
"I'd been in business with my dad. John came in from Briggs (and Stratton). We just ran a mom-pop operation. There was no big business here."
Even if a grill might've been less work, it might've felt like more, because both Okopinskis were avid bowlers. Lynn has taken a team of women to the national championship on many occasions. So, while the lanes serve up and endless array of tasks, that work is in the interest of a beloved pastime.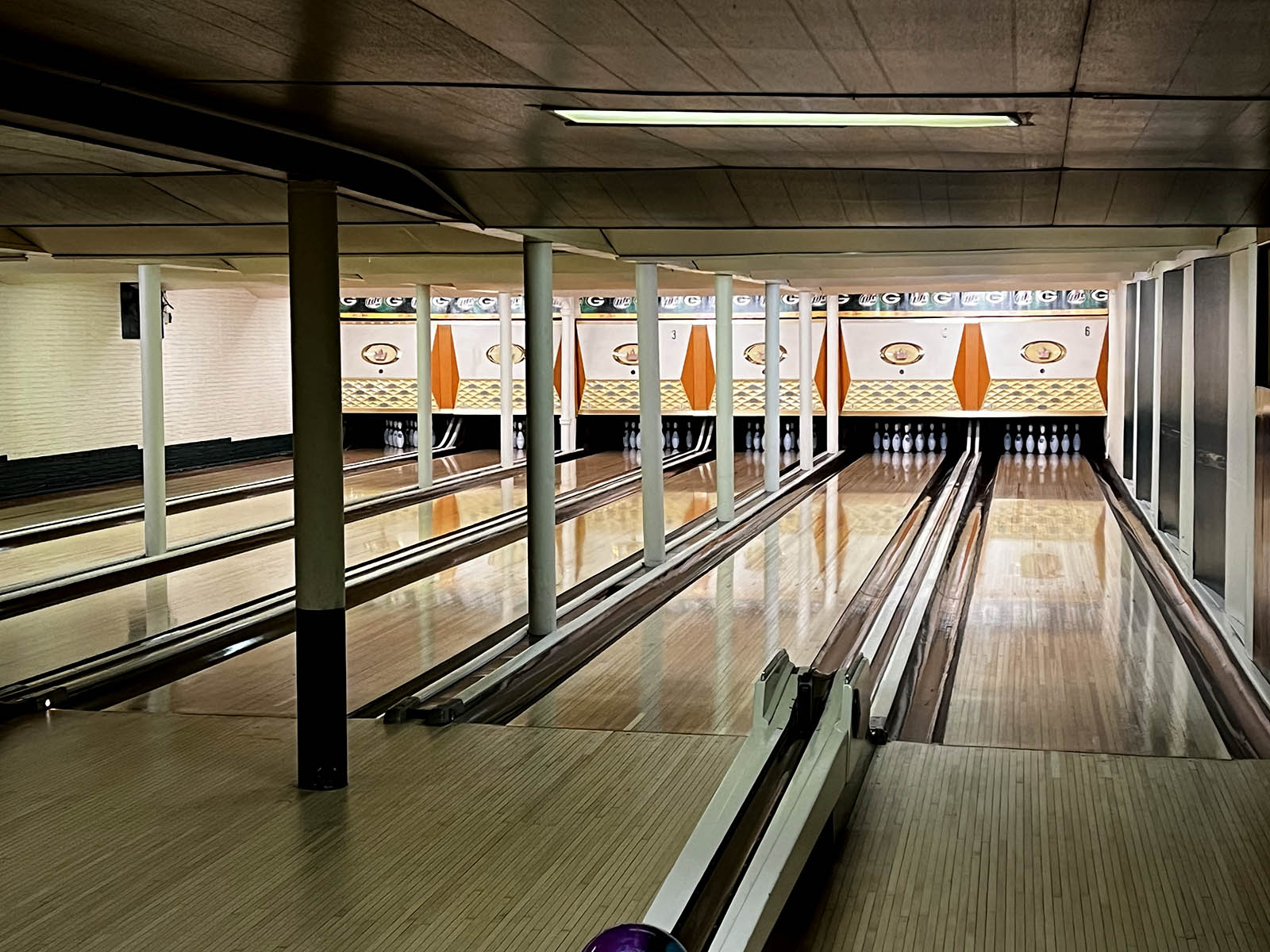 After John's death in 2011, Lynn stepped in to run the bar and the lanes, on which she also continues to bowl, though, she says, "my average has gone down a few points," citing knee troubles.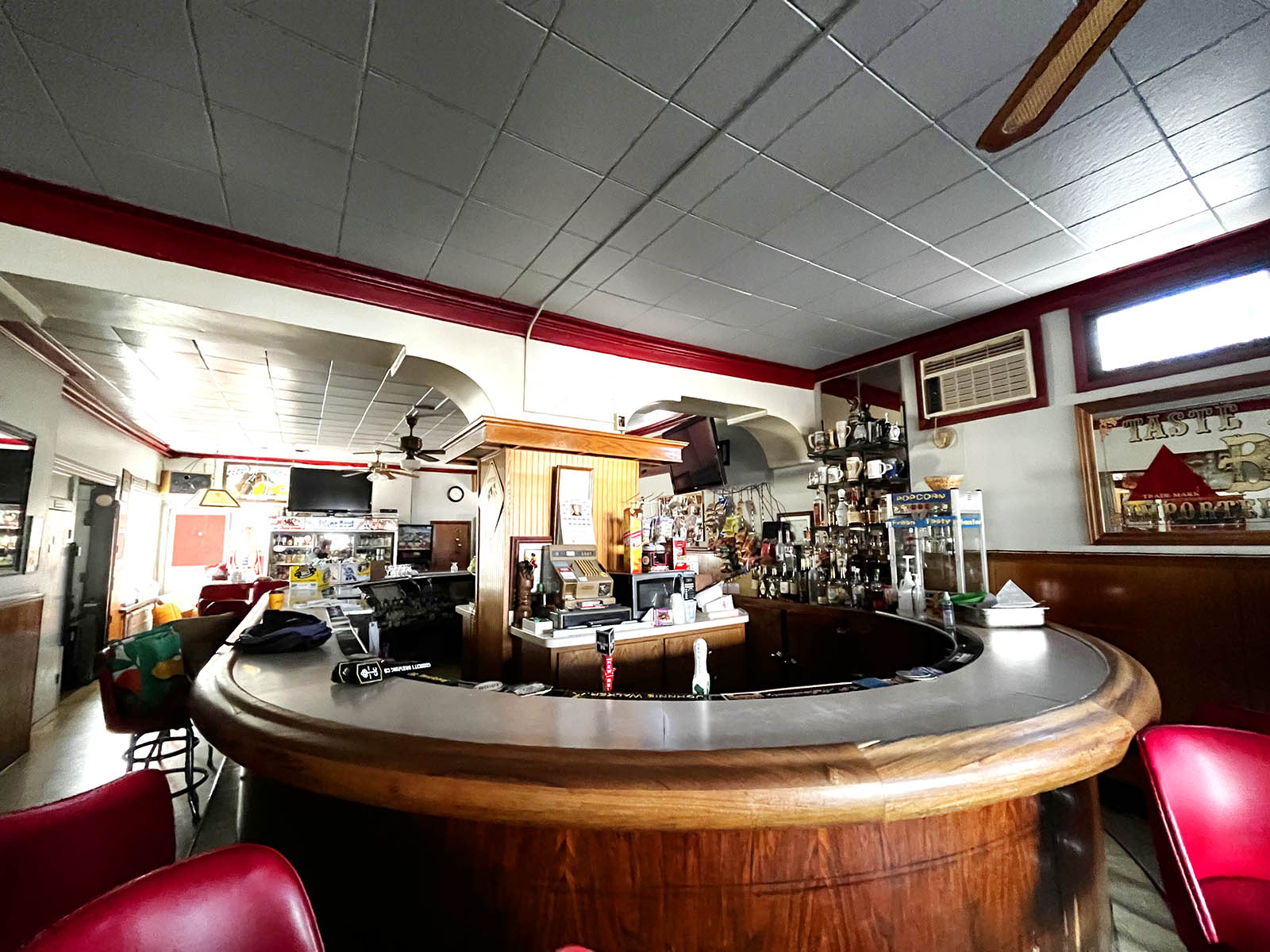 Through the years the place has continued to be a neighborhood gathering place, which makes sense since Lynn has not only lived nearby for her 74 years, but her parents and grandparents ran a store nearby, too, since 1922.
The Falcon Bowl has long hosted a wide variety of events, including weekly sheepshead tournaments, spaghetti dinner fundraisrers, Riverwest Follies, the Blessing of the Bock, art shows and live music.
The future of the Falcon
Okopinski will continue to operate the Falcon Bowl until the end of the spring bowling season and when her license expires in early summer and then she's headed out to Sun Prairie to live with her son.
"I'm leaving," she says, "and I'm going to be honest with you. I'm a little scared. What's going to be hardest is I've never left the city and now I'm leaving the city. Big change."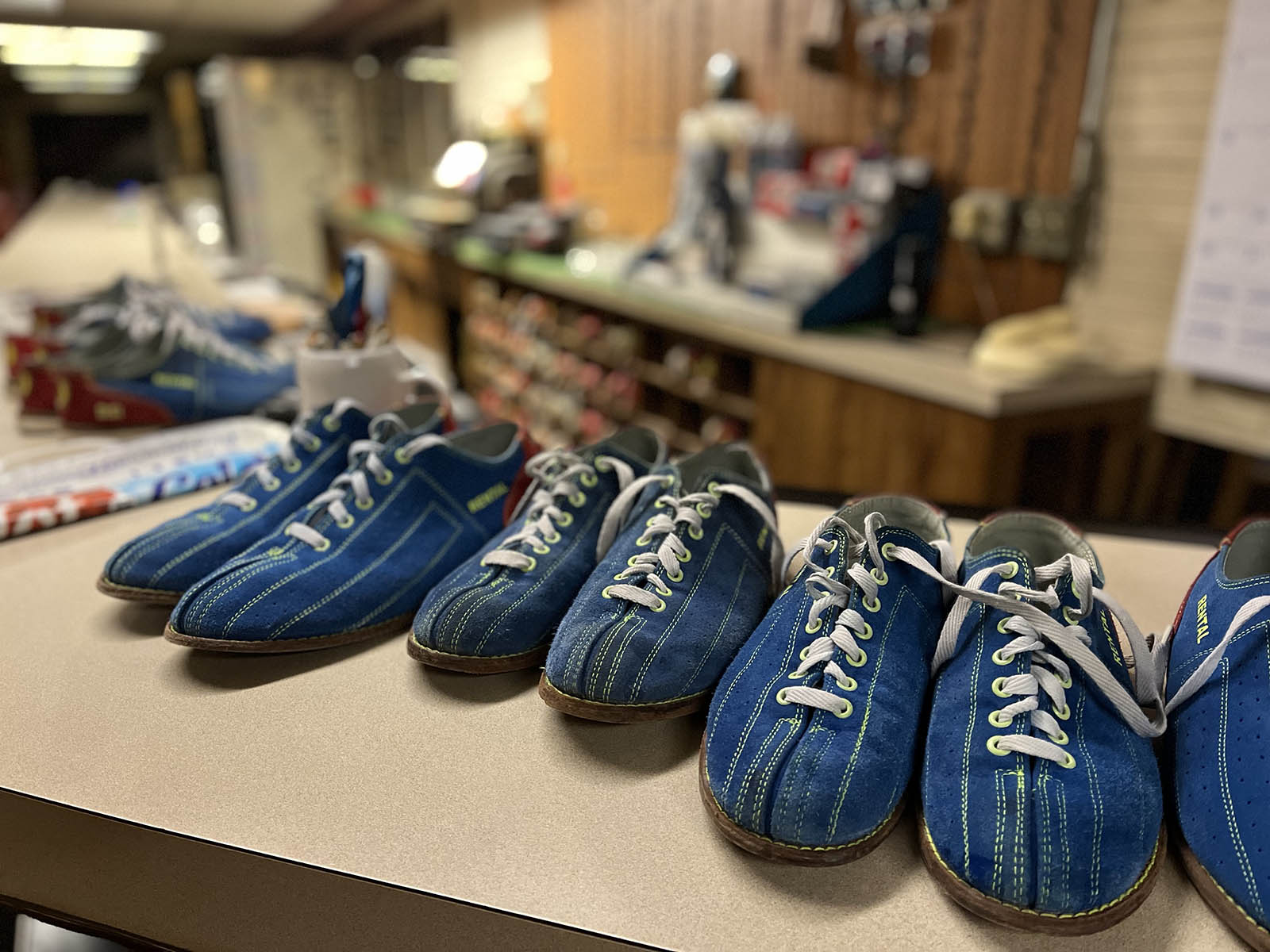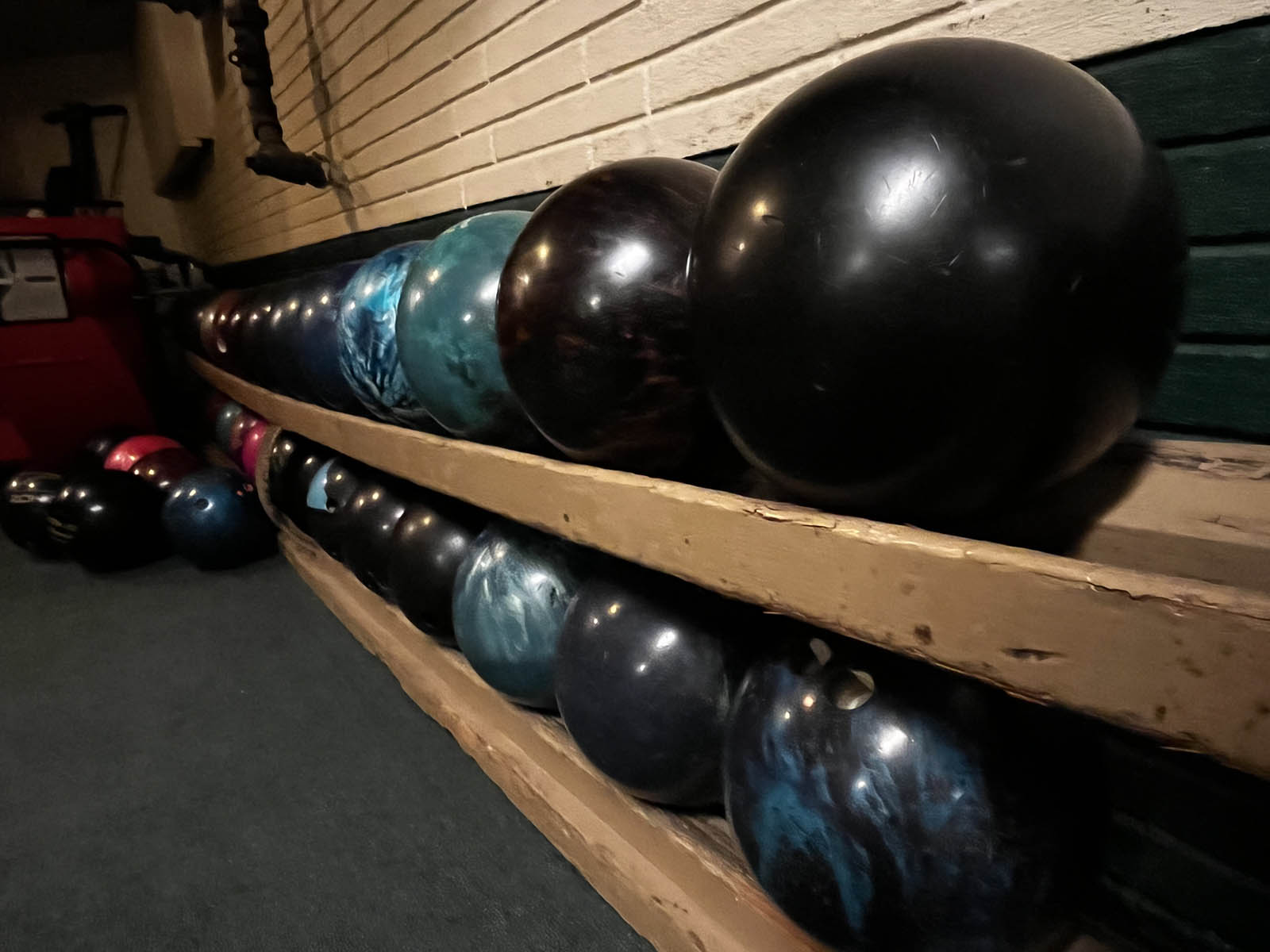 In the meantime, in addition to running the Falcon Bowl, she's teaching the new owners as much as she can.
"There are so many switches in this place," she says, walking over to one set of them near the bar. "I've been here 40 years and I don't know what this one does."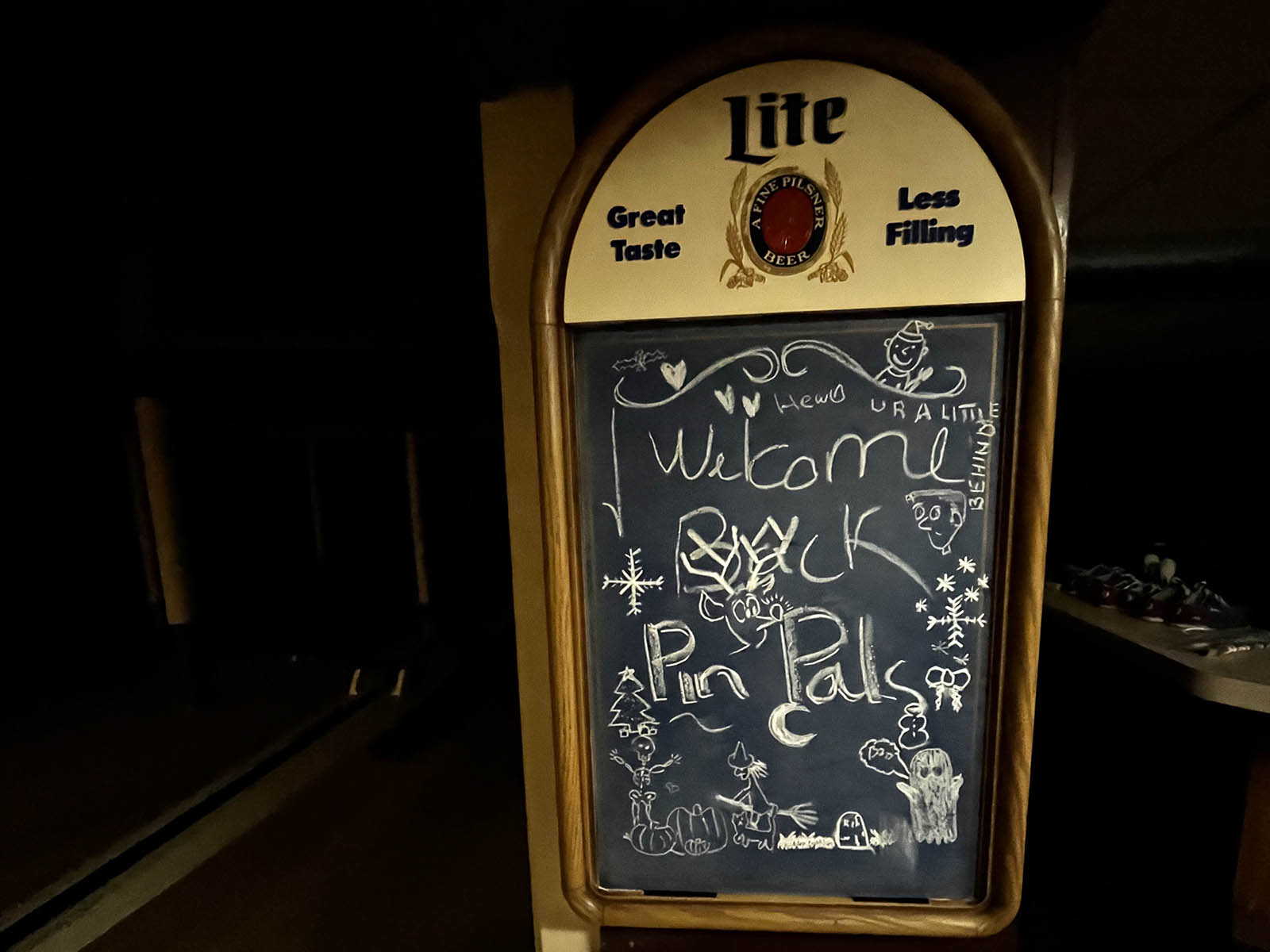 She's told her new landlords that if they have any questions, they should call her.
At the same time, the co-op owners are working to identify and make necessary repairs, as well as determine how best to proceed.
"A few minor repairs need to be done soon," says Patzwald. "Very minor. And then we have a subcommittee of Riverwest Investment Co-op that is developing a concept for the space. Once we finalize the concept we'll send it out for RFPs from the public.
"Hopefully by the time Lynn leaves, we'll find someone and based on what their needs are, we'll look at the improvements that need to be made."
As Okopinski says, "folks have said, 'don't change anything,' but some things will have to change. I just hope they do it slowly so folks can get used to it."
But Patzwald and his colleagues are not eager for massive change. Just the opposite, actually.
The place is packed with the kind of vintage charm that cannot be faked. There is woodwork and other details that have been in place since the beginning, augmented by bits and bobs added across well over a century.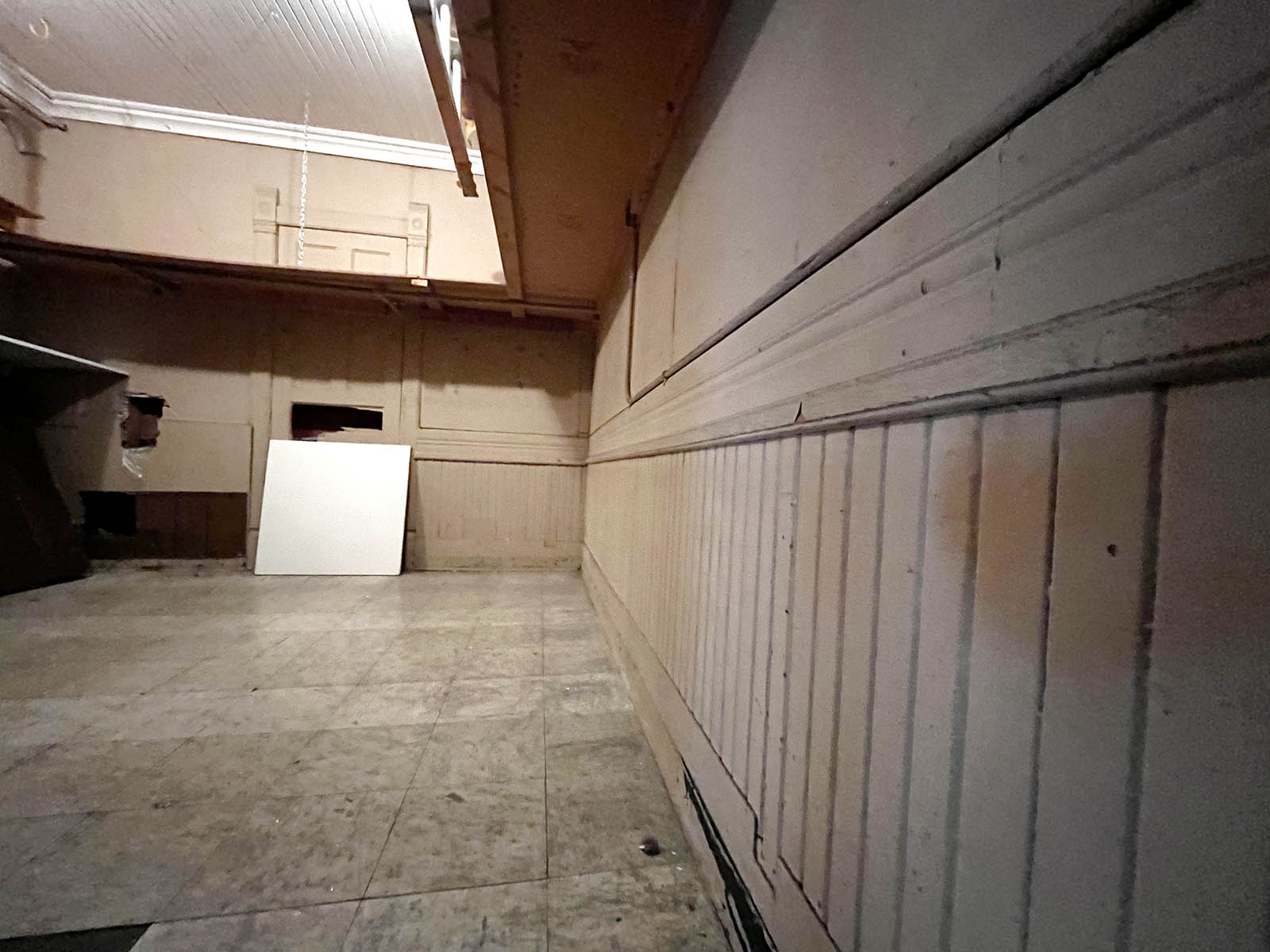 In the hall, the walls are covered in a variety of panelling styles, including some original wainscoting. There's a small kitchen off to one side with a seriously vintage stove, which is still used for the spaghetti dinners, and behind the stage is the old Falcons office, which has another bar and a pair of backstage bathrooms.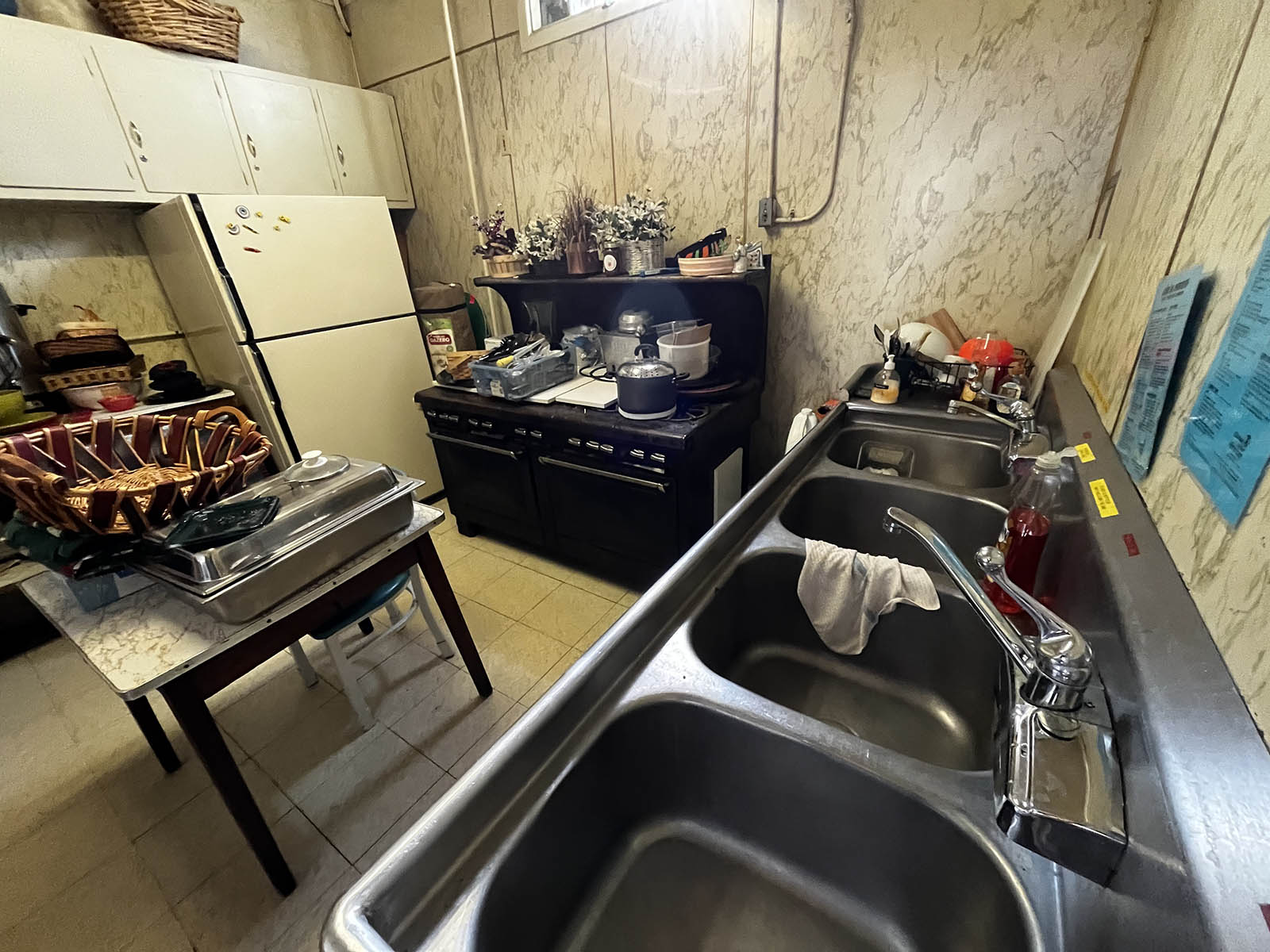 The main bar is a big oval one – I couldn't help but think it's shaped like a kringle – with a big post inside its circumference (that's a chimney stack so it can't move). Coming up the stairs in the foyer, the first thing a patron sees is the pool table and then the juke box. This is indeed a classic tavern.
In the basement, the lanes are no less classic, but with a Mid-Century Modern vibe, from the orange and white molded plastic seating to the '50s styling of the panels that cover the automatic pinsetters.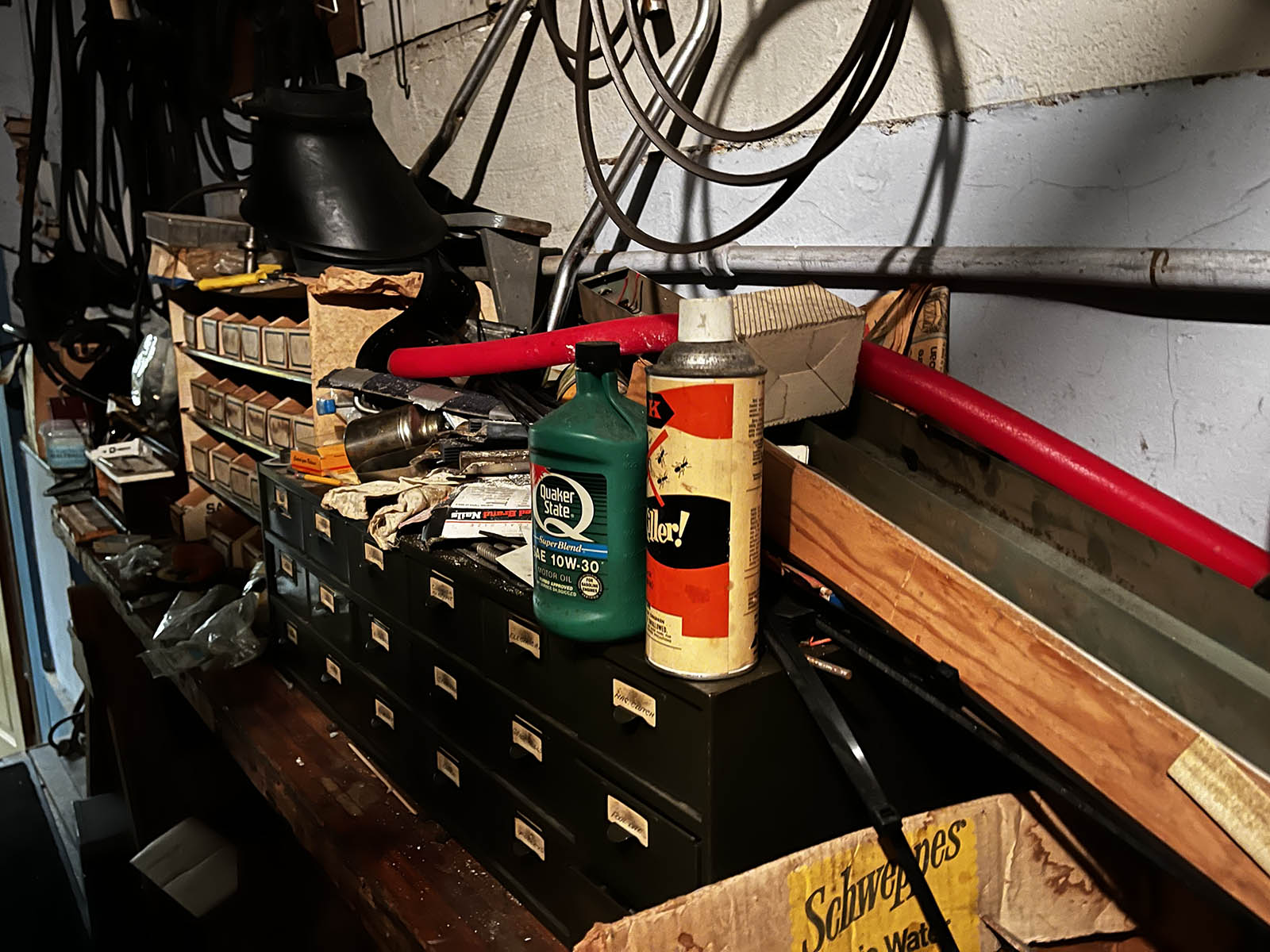 I should note that if you get the opportunity to peek at those pinsetters, you'll notice at least one of them is named. That's Maryann on the far right. To get there, you'll have to pass through the shop (aka the workshop, which looks like my grandfather's basement), with its array of stray bowling pins, tools, oil cans and other bits and bobs required to keep six vintage lanes running smoothly.
You'd have to be crazy to want to change it too much.
As Patzwald says, "It's a neighborhood institution."
Born in Brooklyn, N.Y., where he lived until he was 17, Bobby received his BA-Mass Communications from UWM in 1989 and has lived in Walker's Point, Bay View, Enderis Park, South Milwaukee and on the East Side.
He has published three non-fiction books in Italy – including one about an event in Milwaukee history, which was published in the U.S. in autumn 2010. Four more books, all about Milwaukee, have been published by The History Press.
With his most recent band, The Yell Leaders, Bobby released four LPs and had a songs featured in episodes of TV's "Party of Five" and "Dawson's Creek," and films in Japan, South America and the U.S. The Yell Leaders were named the best unsigned band in their region by VH-1 as part of its Rock Across America 1998 Tour. Most recently, the band contributed tracks to a UK vinyl/CD tribute to the Redskins and collaborated on a track with Italian novelist Enrico Remmert.
He's produced three installments of the "OMCD" series of local music compilations for OnMilwaukee.com and in 2007 produced a CD of Italian music and poetry.
In 2005, he was awarded the City of Asti's (Italy) Journalism Prize for his work focusing on that area. He has also won awards from the Milwaukee Press Club.
He can be heard weekly on 88Nine Radio Milwaukee talking about his "Urban Spelunking" series of stories.