I have already rounded up some of top apparel trends for all – but what about the shoes?! Let's be honest: Shoes can make or break an outfit. So which shoe trends are making their debuts and which are making a comeback this season? Here are the top five hottest shoe trends for fall this year.
1. The dad sneaker
This trend is here to stay for the rest of the year. The chunky '90s dad sneaker is a staple for the season – and even if you're not a fan, at least the comfort level of these will be amazing.
2. Architectural heels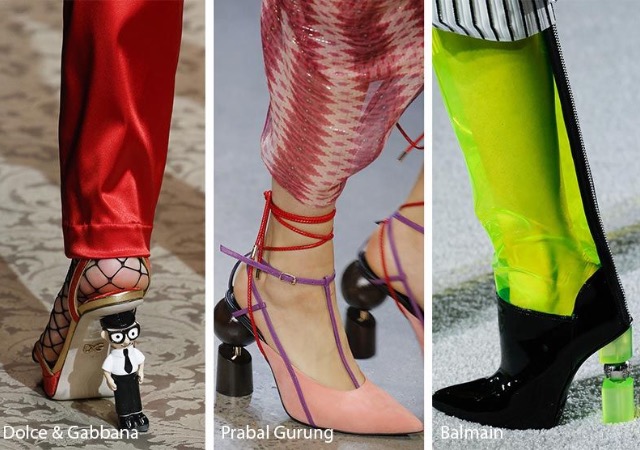 This season, normal stilettos are boring. The new trend is to have heels with some fun architecture to the heel. Round, pyramid and even kitschy heels are all over the runways. It's a great way to add some flair to an outfit without being TOO out there.
3. Western-inspired

Western influence is all over this season – so it's only obvious that Western-inspired shoes and cowboy boots are a hot trend too!
4. Bows
I like big bows and I cannot lie! Bows of every size are all over shoes this season. Plus, this can be an easy trend for a fun DIY project for some of the shoes you already own!
5. Kitten heels
Kitten heels are a shoe with a heel two inches or lower. They are easy to walk in as well as another staple shoe for the season!
Pamela Kieck is a Milwaukee based fashionista and is the founder of the fashion, beauty and lifestyle website itspamelakieck.com Pamela has always found herself with an intense interest in style,body positivity, and empowering women to live their best life all while looking fabulous!

Pamela has recently been named an Influencer by Vogue magazine, and is a Social Media Influencer for Cosmopolitan magazine. She enjoys a recurring gig on Milwaukee's Fox 6 Real Milwaukee as a Style/ Beauty expert.

Pamela is bold, outspoken and doesn't take herself too seriously. She is a dog mom to 2 puppies, Cooper and Winston. She can't live without mascara, oversized sunglasses and a lavender latte from Stone Creek Coffee.

Instagram: @pamelakieck
Twitter: @itspamelakieck
Pinterest: @pamelakieck
Facebook: Pamela kieck
Website: itspamelakieck.com