After a hiatus throughout most of the summer months, Flourchild – the forthcoming pizza spot operated by the folks behind Merriment Social and Third Coast Provisions – hopped in the saddle this fall, launching a series of pizza pop-ups and introducing fans to some brand new flavors as well as a new Detroit-style pizza crust (a chewy, thicker crust wiih irresistably crisp edges).
In case you missed out, there's still one more chance to get your hands on a Flourchild pie before the end of the year, thanks to two new pizza collaborations that bring together high quality ingredients from Ardent and Iron Grate BBQ Co. with slow-fermented dough, housemade sauces and seasonal toppings created by Chef Andrew Miller and the Flourchild crew.
"I've known Justin [Carlisle] and Aaron [Patin] for years," notes Miller, hearkening back to all three chefs' tenure with the SURG Restaurant group. "And both of them have products that can easily be incorporated into a pizza. It was a great opportunity to work together and exercise our creativity while supporting other local businesses."
The pizzas, which are available for pick-up on Dec. 23, come in family-style meal packages that include salad, pizza and dessert for $40 or less. It makes them a particularly good choice for busy folks who'd like an easy meal solution amidst preparations for the holiday season.
Choose your own adventure
Pizza options include:
Iron Grate & Flourchild collab featuring The General Patin: a standard Flourchild crust topped with white garlic sauce, smoked Iron Grate beef brisket, Clock Shadow Creamery cheese curds, caramelized onion, Alabama white BBQ drizzle and housemade Funyuns. It comes with a country cobb salad with Romaine lettuce, aged cheddar, hard-boiled egg, Texas toast croutons, apple wood smoked bacon, cherry tomatoes, scallions and peppercorn ranch. Dessert is cinnamon roll bread pudding ($40). Pre-order online for pick-up at Third Coast Provisions, 724 N. Milwaukee St., on Dec. 23.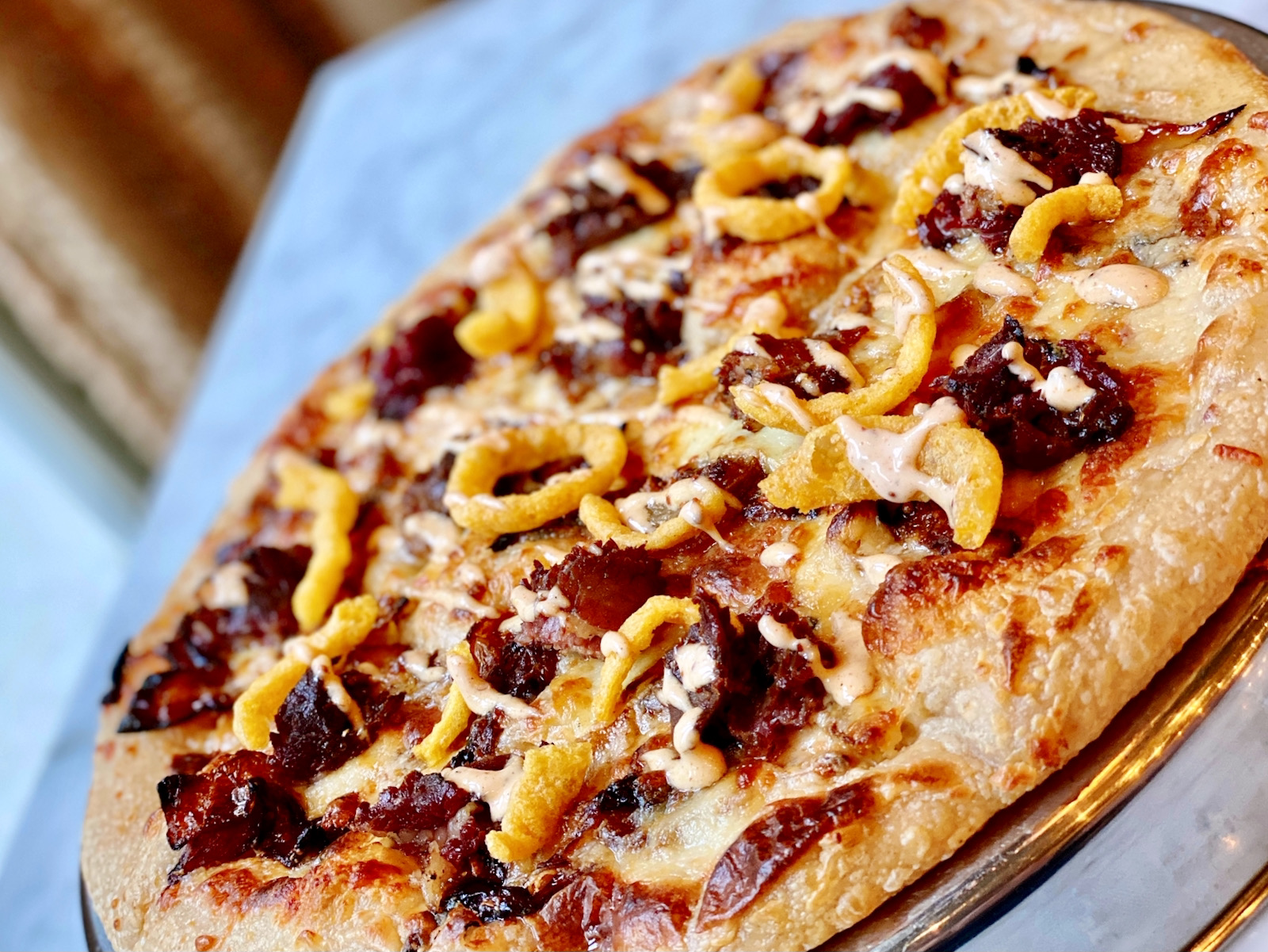 Ardent & Flourchild collab featuring the Return of the Mac: a Detroit style pizza topped with white sauce, Carlisle hamburger, aged mozzarella, American cheese, onion, iceberg lettuce, special sauce and sesame seed crust. It comes with " A Healthy Salad for...Balance" made with Tuscan kale, delicata squash, toasted pumpkin seeds, shaved red onion, pear vinaigrette and romano cheese. Dessert is housemade apple turnovers ($35). Pre-order online for pick-up at Merriment Social, 240 E. Pittsburgh Ave., on Dec. 23.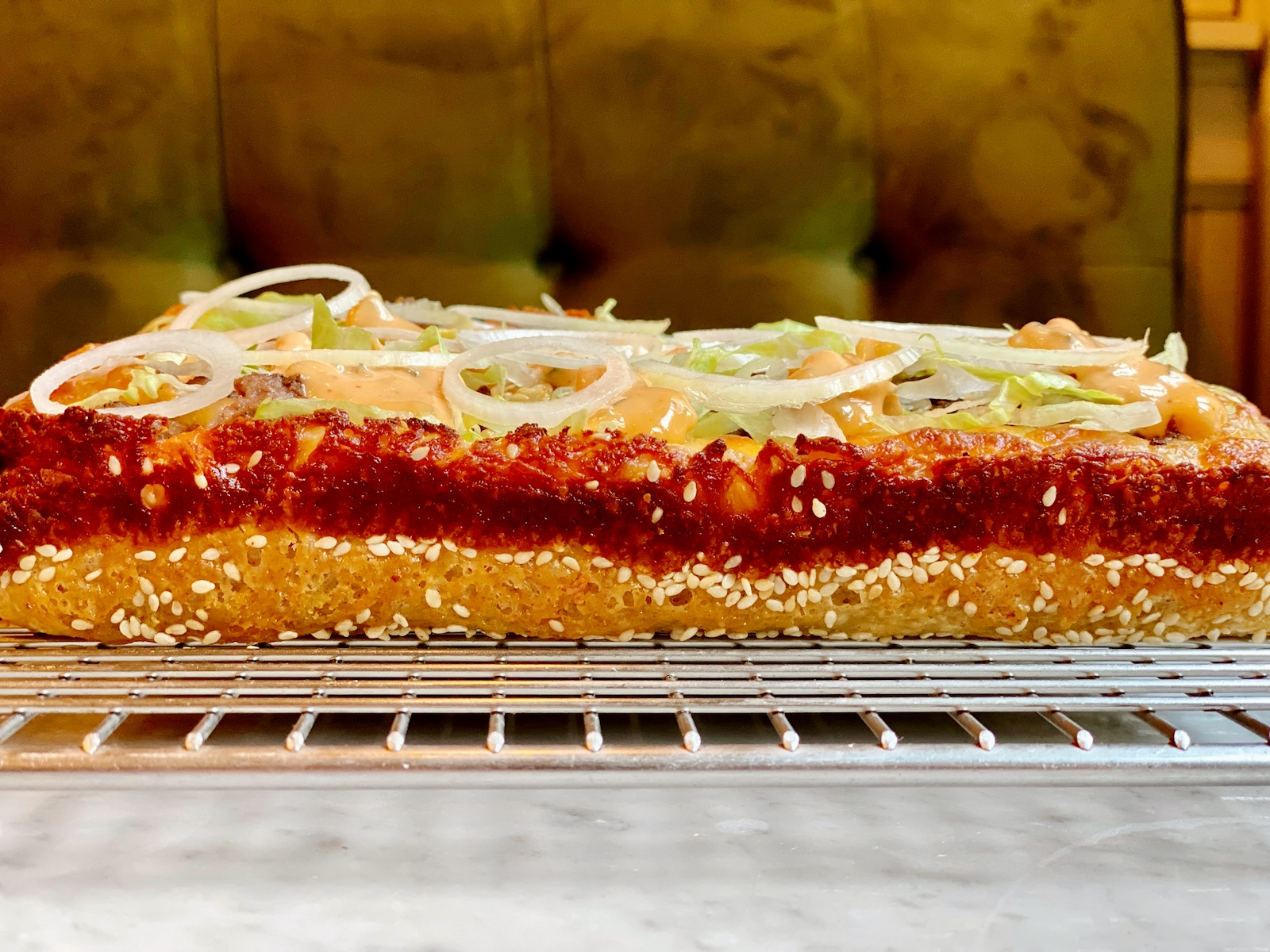 Lori Fredrich (Lo) is an eater, writer, wonderer, bon vivante, traveler, cook, gardener and girlwonder. Born and raised in the Milwaukee area, she has tried to leave many times, but seems to be drawn to this quirky city that smells of beer and alewives.
Some might say that she is a little obsessed with food. Lo would say she is A LOT obsessed with food. After all, she has been cooking, eating and enjoying food for decades and has no plans to retire anytime soon.
Lo's recipes and writing have been featured in a variety of publications including GO: Airtran Inflight Magazine, Cheese Connoisseur, Cooking Light, Edible Milwaukee, Milwaukee Magazine and the Milwaukee Journal Sentinel, as well as on the blog Go Bold with Butter, the web site Wisconsin Cheese Talk, and in the quarterly online magazine Grate. Pair. Share.