Join us on Saturday, July 23 for some lakeside munchies at the second annual OnMilwaukee Food Truck Fest. Choose from a menu of 20 trucks and enjoy the live DJ, games and entertainment. It's the biggest gathering of the best food on four wheels.
Love food trucks? So do we! So much so that OnMilwaukee partnered with Milwaukee World Festival, Inc. to bring MKE Food Truck Fest to Henry Maier Festival Park in July. Find out more here. Yrvil and Yelena were born and raised in Barquisimeto, Venezuela. Seven years ago, they left their country due to the political, economic and social climate. In an effort to stay connected with their home, they decided to share their food, namely the arepa.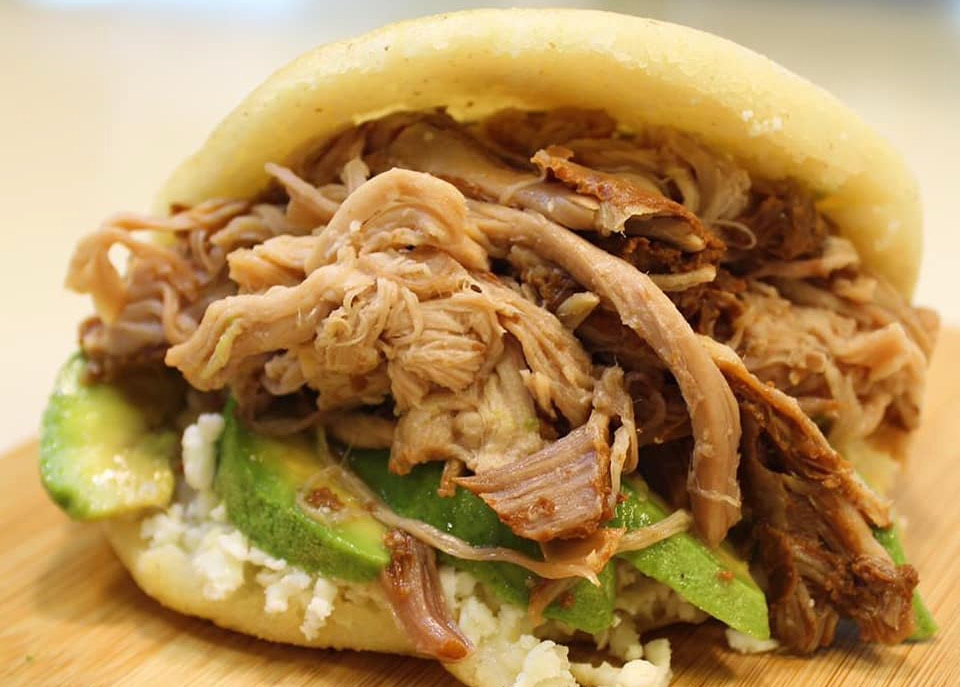 "The arepa for us represents culture, tradition and family. It represents everything we are as a country," says Yelena. "And that's what we want to introduce to the people of Wisconsin, a completely different food and culture."
Look for the Arepa's Place food truck at MKE Food Truck Fest and on the streets this summer.
Type of food: Venezuelan arepas.
Do you offer vegetarian / vegan / gluten-free options? "The Arepa dough is made with white corn and it is gluten free. The empanadas are gluten free, too. They are fresh and cooked at-the-moment. We also have a vegan arepa, Vegan empanada and Vegan Bowl. Cheese can be added for a vegetarian option."
Most popular item(s): The most popular arepas are The Arepa de Pabellón, the Arepa Rumbera and the Reina Pepiada. Our passion fruit juice is a best seller, too.
Where can people find your truck this summer? "Right now the food truck is used for special events such as fairs, festivals, weddings and birthdays. You can contact us through social networks @arepasplacewi or through Google. We also have the restaurant located in the Brookfield Square Mall in the food court area."
If you could park your truck anywhere for one day where would it be?
We would stay parked right here in Milwaukee. It is a pleasure for us to serve in this city. We have a very special connection here. Milwaukee has given us a second chance in life, doing what we love. We are really very happy here. We feel it as our home and we are grateful and blessed.

Molly Snyder started writing and publishing her work at the age 10, when her community newspaper printed her poem, "The Unicorn." Since then, she's expanded beyond the subject of mythical creatures and written in many different mediums but, nearest and dearest to her heart, thousands of articles for OnMilwaukee.

Molly is a regular contributor to FOX6 News and numerous radio stations as well as the co-host of "Dandelions: A Podcast For Women." She's received five Milwaukee Press Club Awards, served as the Pfister Narrator and is the Wisconsin State Fair's Celebrity Cream Puff Eating Champion of 2019.