This story originally ran in 2021.
'Twas a weekend to celebrate love. Whether we reveled in the love of ourselves, our families, our baes and / or our BFFs, there was an abundance of celebratory amore in the air.
Since the 14th Century, romantic lovers have affirmed their feelings with sweet words and treats on Valentine's Day, and since 2010, a mere 600 years later, women started to celebrate Galentine's Day.
Galentine's Day, which takes place one day before Valentine's Day, is a completely fabricated holiday created by the writers of a fictitious character, Leslie Knope (Amy Poehler), in an episode of "Parks and Rec." In the episode, Knope gathers her closest gal pals for waffles and compliments.
"Every February 13, my lady friends and I leave our husbands and our boyfriends at home and we just come and kick it, breakfast-style," says Knope in the episode. "Ladies celebrating ladies."
Sure, "Galentine's Day" is a bogus festivity, but that doesn't mean we shouldn't still devour an entire order of mozzarella sticks on National Deep Fried Cheese Day or a tumbler of rosé on National Finish The Bottle Day. (Not a thing? I was sure it was...)
The purpose of these mythical holidays are simply to add zing and reflection to our minutia-filled lives. And sometimes, like in the case of female friendship, to celebrate something really freaking meaningful.
Cate and Lex
Cate and Lex met 20 years ago on the 15th floor of Tower Hall, a student dormitory at Marquette University. Cate was the Resident Adviser (RA) and Lex was a sophomore living in the dorm.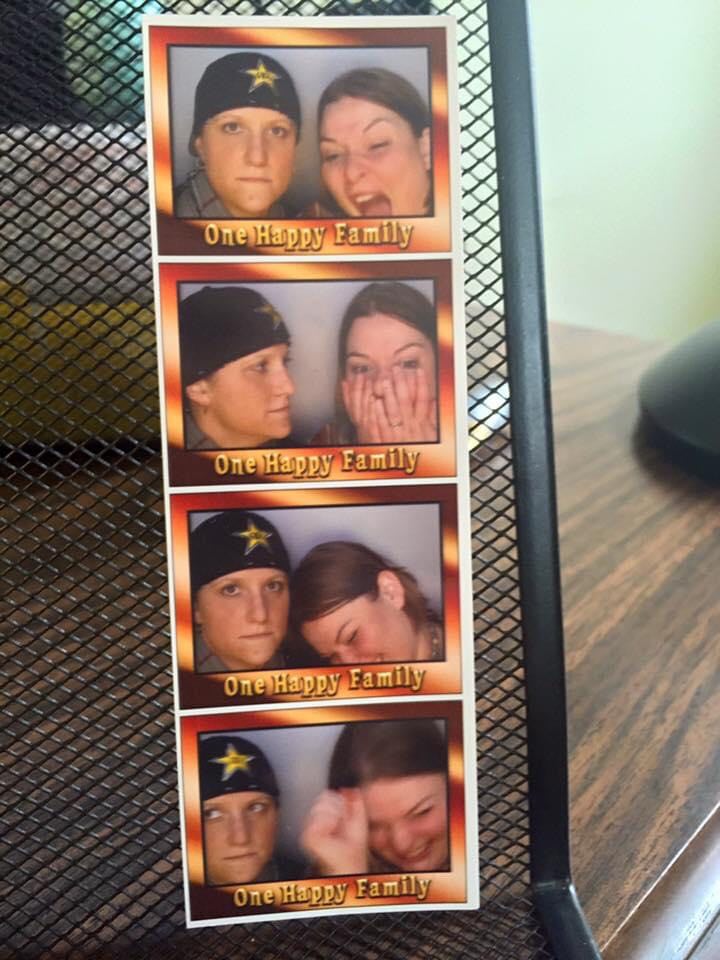 "The minute I saw Lex I was like, 'oh cool, here's a lesbian that I'm going to force myself onto.' At the time, I didn't know I was a lesbian. I thought I just really liked hanging out with lesbians," says Cate.
Cate and Lex became instant best buds and a year later, the two were dating. Their relationship lasted for three years. "When that ended, we literally couldn't find another way except to work hard as f*ck to be best friends again. It wasn't easy at first, but we made it work and now it's just kind of hilarious that we even dated," says Cate.
Today, Cate is married and has six children. Lex is the godmother of all of the kids and has deeply immersed herself in their family life.
"I call Cate's wife my 'Biffle' which stands for Best Friend in Law," says Lex, who is engaged to be married herself later this year.
Cate, who runs a family business, has also served as Lex's boss for 10 years. This means the two are entwined both personally and professionally, many hours of almost every day, and yet they never tire of one another. They both share a dark sense of humor and love to laugh; they are both prone to depression and mental disorders; and they are both fiercely loyal.
"Cate has infinite patience and appreciation for my bullsh*t and we love the hell out of each other," says Lex. "I believe we've both shown each other many times over the last 20 years that we will always be the other one's rock when it's needed and without hesitation or question."
Lora and Gillian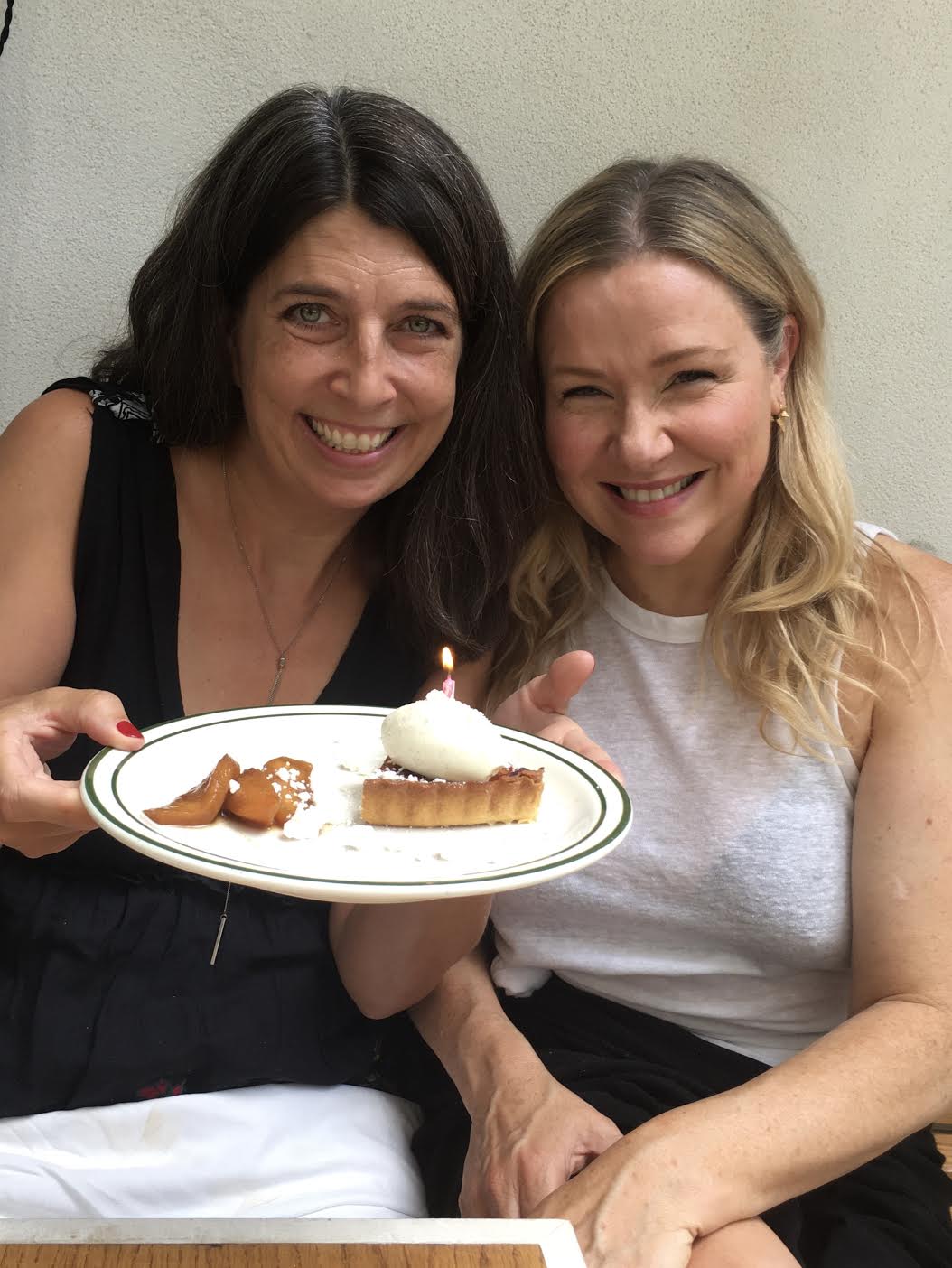 Lora and Gillian met in second grade at Atwater Elementary School in Shorewood. "Gillian had a canopy bed, a walk-in closet and a 'kids' phone' in her room. I was into it!" says Lora.
The two, now in their early 50s, both live in Brooklyn, New York and have remained best pals since the days of Gillian's pink rotary phone. Together, the two have shared the joys of standing up in each other's weddings, attended the birth of one another's children (Gillian has two teen-aged daughters and Lora has a school-aged son and daughter) and shared countless meals, concerts and fashion experiences together.
"Gillian is organized and thrifty and I'm a shopper/spender. She has been coming to my house to help me purge my closets for at least the last 30 years. And I have worked many jobs in fashion that have given her and her girls loads of free, fun stuff," says Lora. "And Gillian always makes sure before we part that we have a date on the calendar to meet."
As best friends always do, Lora and Gillian endured loss during their 40-year friendship. Particularly when Lora's father passed away in 2011.
"My dad passed very late in the evening. I waited to call her in the morning – practically counted the seconds until it wasn't too early – and when we spoke, she cried with as much sadness as I did. It was so touching to me. I can't explain how much it meant to me," says Lora. "When she arrived at the funeral home, I could have hugged her for an hour crying. She is my home."
And Lora has been there for Gillian, too.
"On more than a few occasions just hearing her voice or seeing her face has caused me to burst into tears. She's my absolute rock when I need a friend," says Gillian. "And on the flip side, she is always happy for me when I succeed or have good news. She wants the best for me and then shares in my success which only a really true friend can."
The Butternutters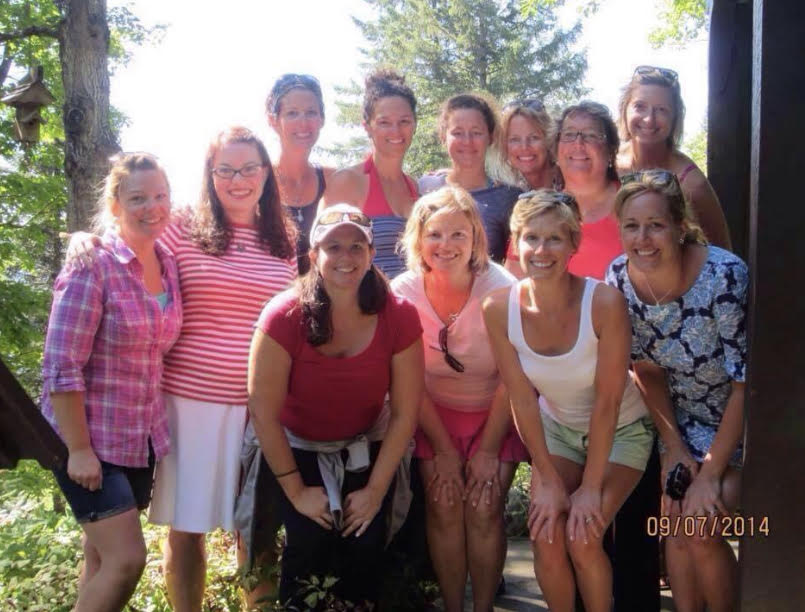 "The Butternutters are like having 14 sisters," says Laura, who's been a member of the tight-knit group of women for many years.
The group was originally organized by Shalin, who passed away from breast cancer two years later. After her death, the women started to refer to themselves as the "Butternutters" after Butternut Lake where they spent two vacations with Shalin before she passed.
"We have had to overcome some really hard things together, like the death of one of our very own BFFs, the loss of parents and losing a breast to a mastectomy – just to name a few. These are hard, really hard, but we support and lift each other up and make each other better," says Laura. "Our friendship only gets stronger as each year passes."
The Butternutters spend time together both in person (when health and schedules permit) and online as much as possible.
"We love to dance, chat, check out music, play games, drink and just be silly together," says Shawna. "But there is also a community-oriented side to this group. If anyone is ever in need this group pulls together to find a way to support the person or family in a way that is meaningful."
"It's a never-ending invitation to each other to be authentic, celebrated and accepted," says Emily.
Heidi and Monika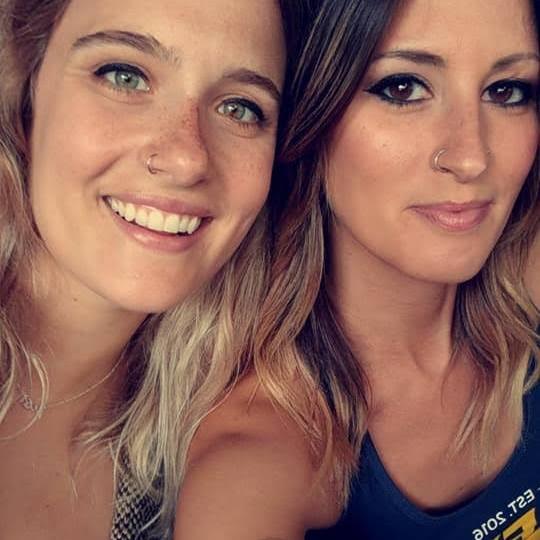 Heidi and Monika met while Heidi was bartending on Water Street in Downtown Milwaukee. They bonded instantly over the ability to make each other laugh.
"We just laughed so much, it was such an easy friendship to fall into," says Heidi. "Monika is the most selfless and caring person I know. Hard 'mom' energy. She'll have three shots of tequila too many, but still tuck you in."
The need for "mom energy" is something both of the women share and provide for one another.
"She helped me so much when I lost my mom. She had lost hers a few years before and it's an awful, awful thing to have in common," says Heidi. "But I'm grateful that a person I love so much can understand."
Together, the BFFs like to host game nights, visit breweries with their dogs, snowboard and have the occasional old fashioned sleepover. The two friends are also passionate about their work and enjoy "shop talk" together.
"She is constantly helping out with the brewery I own from helping with the buildout to showing up at events we have going on. She has been a constant cheerleader, even for the smallest things," says Heidi. "Basically, we are a good balance. We keep each other in check and also push each other. When one of us is f*cking up, we can put the other in check quickly and constructively."
"The Secret Group" of besties
This gaggle of BFFs is comprised of 14 sex positive, professional parents who came together based on shared commonalities seven years ago. They chose to keep their identities anonymous.
"Every single person in our group contributes, every single person has a different perspective. We all listen, collaborate, tell each other the truth and support each other. It's a mutual understanding we never had to say out loud," says one member.
Members of this group are also very different, but their diversities are examined and celebrated, always with the goal of promoting personal growth and evolution.
"Recently, I have been able to talk openly in this group about my relationship with vaccines. There isn't anywhere else I have felt safe to tell the truth and it has helped me understand my position as separate from my family's," says a group member. "I got my second COVID vaccine last Friday. My first two ever."
Another time, the group helped a woman leave an abusive partner.
"It took a year or so for me to really do it, but I did. And these women walked right with me, step by step, helping with each part. Always supportive and never bossy," she says. "This group of friends feels like a single best friend, spread out over 14 bodies. There is such love, such tenderness, such honesty, such support. It's unlike anything I've ever known."
Lori and Kim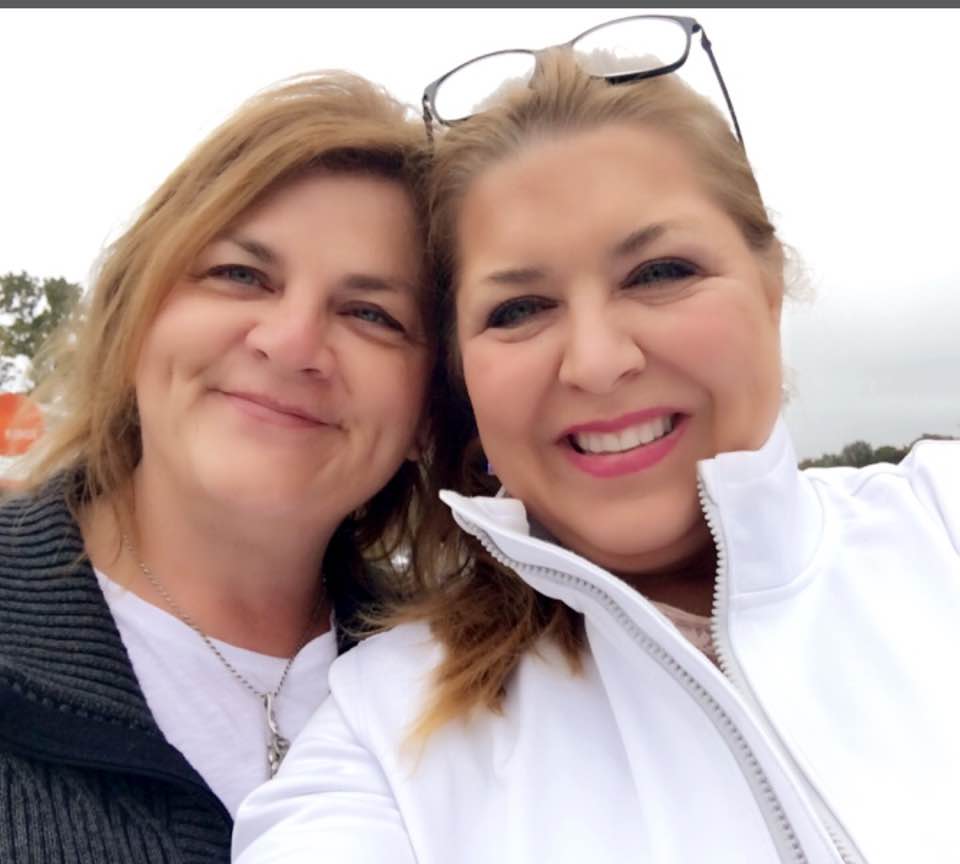 Lori and Kim have been friends for decades, and yet have absolutely no idea how they met.
"There are some vague memories of Kim 'coming to town' to marry a local, but Kim thinks there is a soul sister magnet in each of us and we are destined to be together," says Lori.
Interestingly, even though the two women have children who are about the same age, kids have never been a part of their friendship. Instead, they spent their time nurturing their interests as BFFs: shopping, crafting, gardening, reading and laughing, laughing, laughing.
"We don't care what we're doing, as long as we're together," says Kim.
Naturally, they've also supported each other through tough times, including marital stresses for Lori and Kim's loss of a son. There are also brutally honest moments with one another and they are both comfortable saying anything to one another, no matter how dark or messy, as long as it's true.
"Our friendship has gotten to the point that we are unable to function without each other. The soul-sister magnet doesn't allow it to work any other way," says Lori.

Molly Snyder started writing and publishing her work at the age 10, when her community newspaper printed her poem, "The Unicorn." Since then, she's expanded beyond the subject of mythical creatures and written in many different mediums but, nearest and dearest to her heart, thousands of articles for OnMilwaukee.

Molly is a regular contributor to FOX6 News and numerous radio stations as well as the co-host of "Dandelions: A Podcast For Women." She's received five Milwaukee Press Club Awards, served as the Pfister Narrator and is the Wisconsin State Fair's Celebrity Cream Puff Eating Champion of 2019.