While the beautiful and stately buff brick home at 2929 W. Highland Blvd., in the Concordia Neighborhood, is, these days, called the Gettelman Mansion, that name obscures the fact that it exists not because of any Gettelman family member, but, rather, because of a man named William Starke.
We can surmise the pronunciation of Starke's surname from the decorative panel depicting a key inside a star on the front gable of the home, which is currently the home of a young family recently relocated from Chicago.
"It was the lawyers who were here before us that sort of branded it Gettlemen," says Brad Carter, who bought the house about a year ago with his wife Cassia. "I believe that it was Starke for a while and I'm not sure how this transition happened, but the second owner was Frederick Gettlemen and he may have married into the house."
William Starke was born in Germany in 1856 and came to Milwaukee in 1870 with his four brothers from Kolenfeld, in Lower Saxony. Together they collaborated to found the C.H. Starke Bridge and Dock Co. (which seems to have been related to Starke's Lake Michigan Dredge and Dock Co.) and were involved in a number of other businesses, too, including the Christopher Steamship Co. and the Sheriffs Manufacturing Co., which had a foundry and machine shop.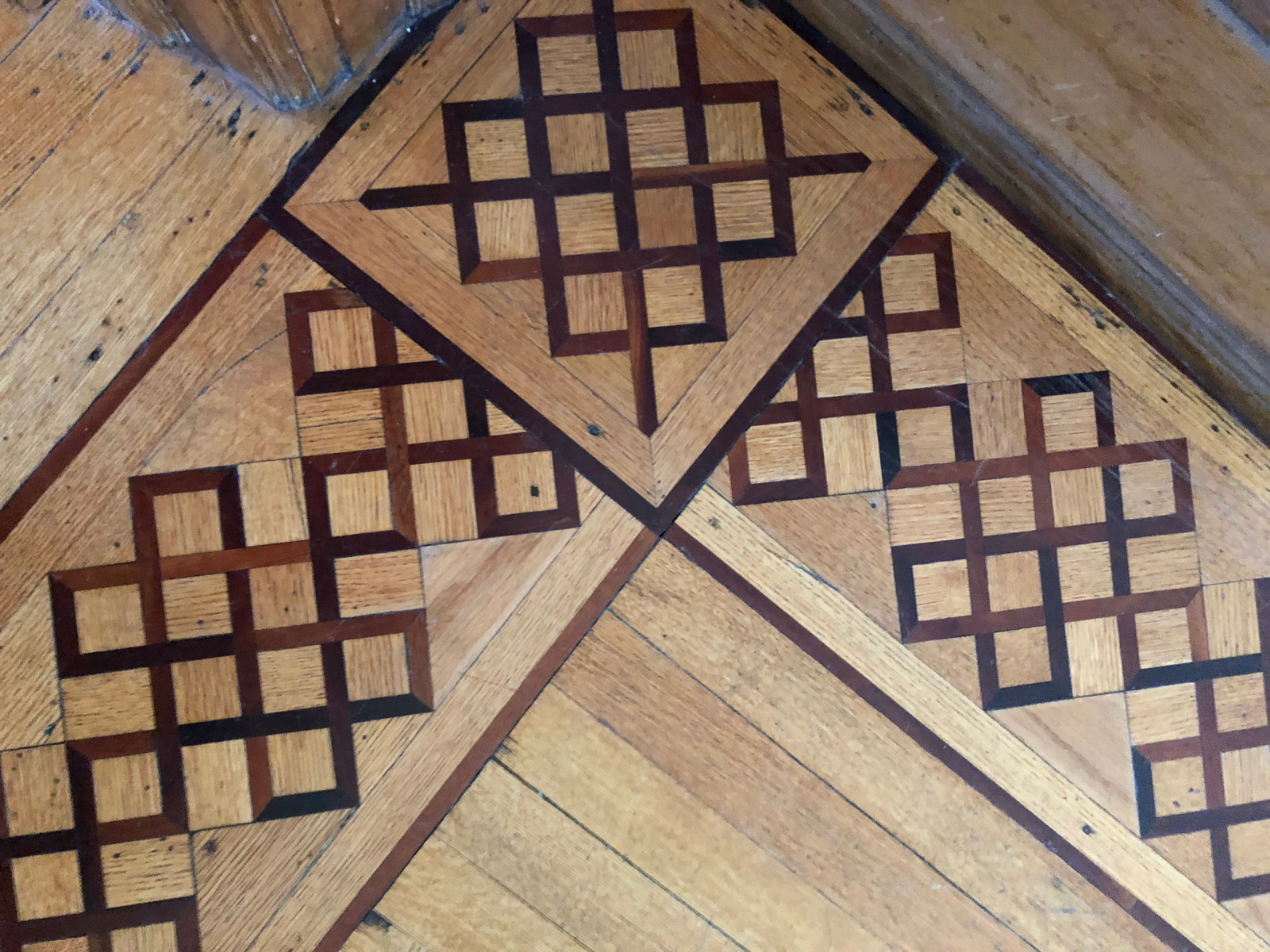 Starke – who married Louise Manegold, whose family lived at 3015 W. Highland Blvd., in 1880 – was something of an octopus, it seems, with arms in a wide variety of concerns. In the 1900 census, he's listed as owning a flour mill, and five years later he's described as a contractor. Later in life, he was a vice president of the Concordia Fire Insurance Co. and the Old Line Life Insurance Co. of America.
Starke also was elected alderman for his west side neighborhood in the 1890s and in 1901 sat on the city's park board.
While living elsewhere in the neighborhood, Starke tapped architects Carl Barkhausen to design an elaborate German Renaissance Revival mansion to be constructed by mason William Winter – other examples of whose work survives on Summit and Shepard Avenues on the East Side – at what was then 2925 Highland Blvd., now 2929 W. Highland Blvd., at a cost of $15,000.
Construction began in 1901 and soon after a two-story, $1,765 stable was also erected, this on by carpenter F.H. Sporleder. The stable does not survive, but an example of his work can be seen here.
Starke had clearly amassed quite a fortune, based not only on the elaborate house – which cost about half of what the city was spending in those days to build an entire schoolhouse – but on a long trip to Europe in 1895 – so long, in fact, that he declined a position on the schools commission because he felt he'd be absent too long (as well as because he had conflicts of interest).
By the time he built his home, he already employed a coachman, and at least one servant would live at the home to tend to the family – Ella was 18 in 1900, Meta 17 and Louise 9 – during Starke's lifetime.
Around 1915-16, Louise married Frederick "Fritz" Gettelman, the son of brewery magnate Adam Gettelman, and by 1920, the couple lived on Juneau Avenue, with their two children. By this time, Gettelman, who had been assistant brewmaster at Gettelman Brewing by 1906, was already secretary of the company that he'd be running by 1929.
In 1921, Starke died, leaving his widow alone in that giant house, and within a couple years, her daughter moved in with her family and this is the Gettelman connection that later owners would tap into.
(As a side note, should you find yourself at Forest Home Cemetery, be sure to stop and see Starke's memorial, a stunning seated angel carved by sculptor Robert Ingersoll Aitken, in Section 21.)
By 1930, however, the entire family, including Louise Starke – and two servants – were living on Upper Parkway in the Washington Highlands, before later moving to a new home on Washington Boulevard, where the family lived in 1940, the year after Louise Starke died.
The Highland Boulevard home, meanwhile, was sold on July 2, 1931 to Gamma Theta Pi (The Triangle), the engineering fraternity at Marquette University, which turned it into a club house, with the top floor serving as a dormitory residence for members.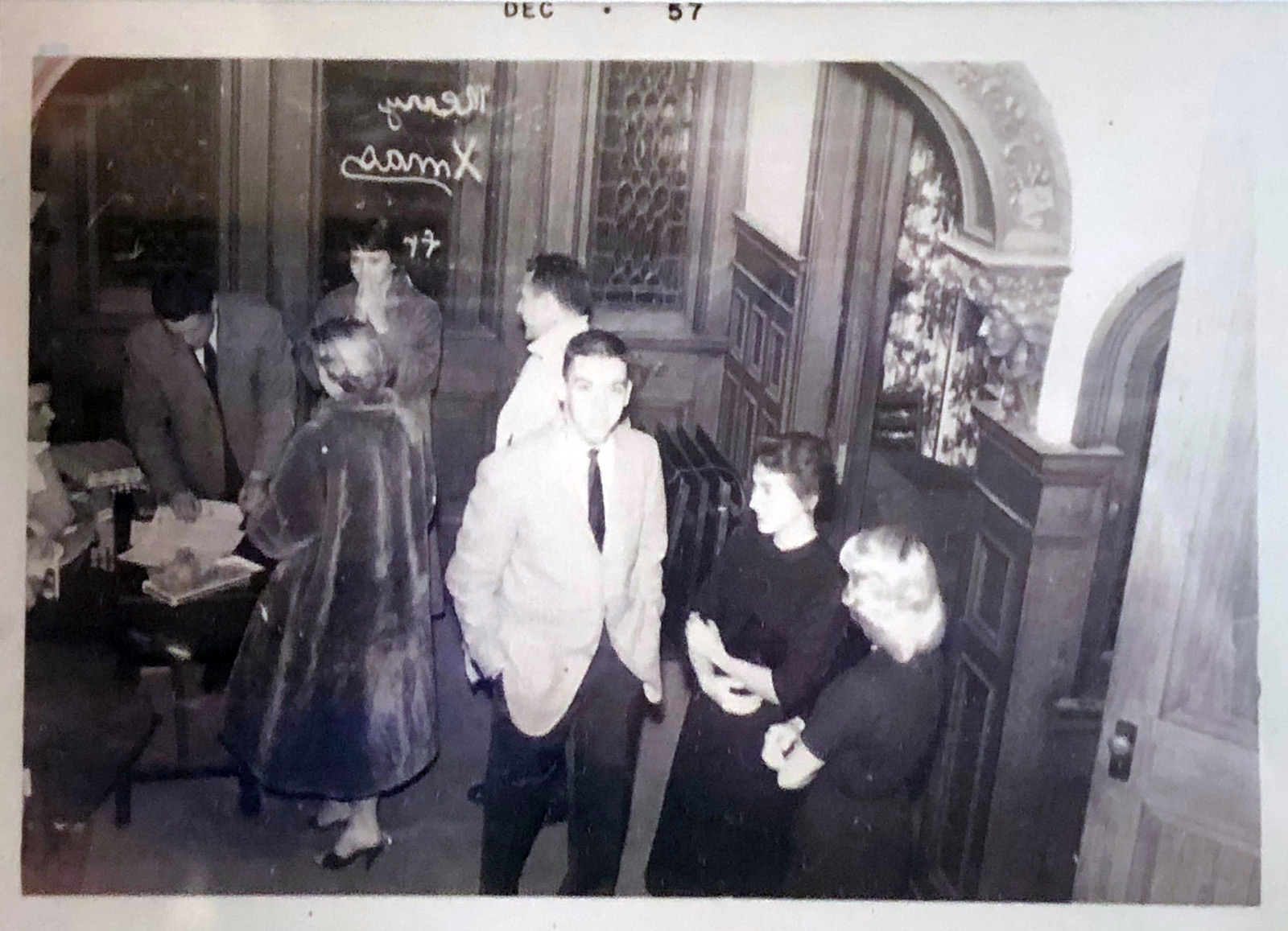 Founded in 1923 as the Knights of the Slide Rule, the fraternity changed its name in 1925 to Gamma Theta Pi, which remained at the Starke mansion for a whopping 61 years.
In 1944, they demolished the stables, which had by then become a four-car garage, and the following year, according to the group's own history, "The mortgage was paid off by 1945 and was promptly burned by then Active Organization President Keith Chen."
That same history – written by Matthew D. Book – notes that the house was renovated in 1952 and 1970, though city records show no permits for that work, so it's unclear exactly what changed. There is some graffiti in the basement that attests to the work, however.
"In 1992 K.S.R. formed a committee to actively investigate options for acquiring a new chapter home," reads the frat history. "July, 1992, the house was sold to Avatar, a Wisconsin General Partnership. ... Triangle moved to a duplex at 1902-1904 W. Kilbourn Avenue while a new permanent house was still being investigated. The duplex was converted to a single house, and Triangle resided there for two years."
Triangle built its new home at 806 N. 15th St. in 1994.
Meanwhile, the old Starke place was converted into offices and the owners decided to focus on the more well-known Gettelman name.
In 2001, disaster struck when a fire broke out, and according to the Historic Concordia Neighbors, Inc. website, "This gracious structure was almost lost to fire in 2001. The fire consumed the back half of the roof and much of the second and third floors. City firefighters and neighbors worked tirelessly to salvage all that could be saved. Fortunately the highly decorative areas of the first floor were conserved and beautifully restored."
And, after a visit with Brad Carter and his two adorable kids – Cassia was at work – I can attest to the fact that the first floor is beautifully conserved and restored.
First, on the exterior, there is beautiful cut stone and a really lovely arched porch on the east side that leads to a side-facing entrance. Early, if not original, iron railings survive, though the finial atop the main gable is gone. The masonry and carpentry is exceptional.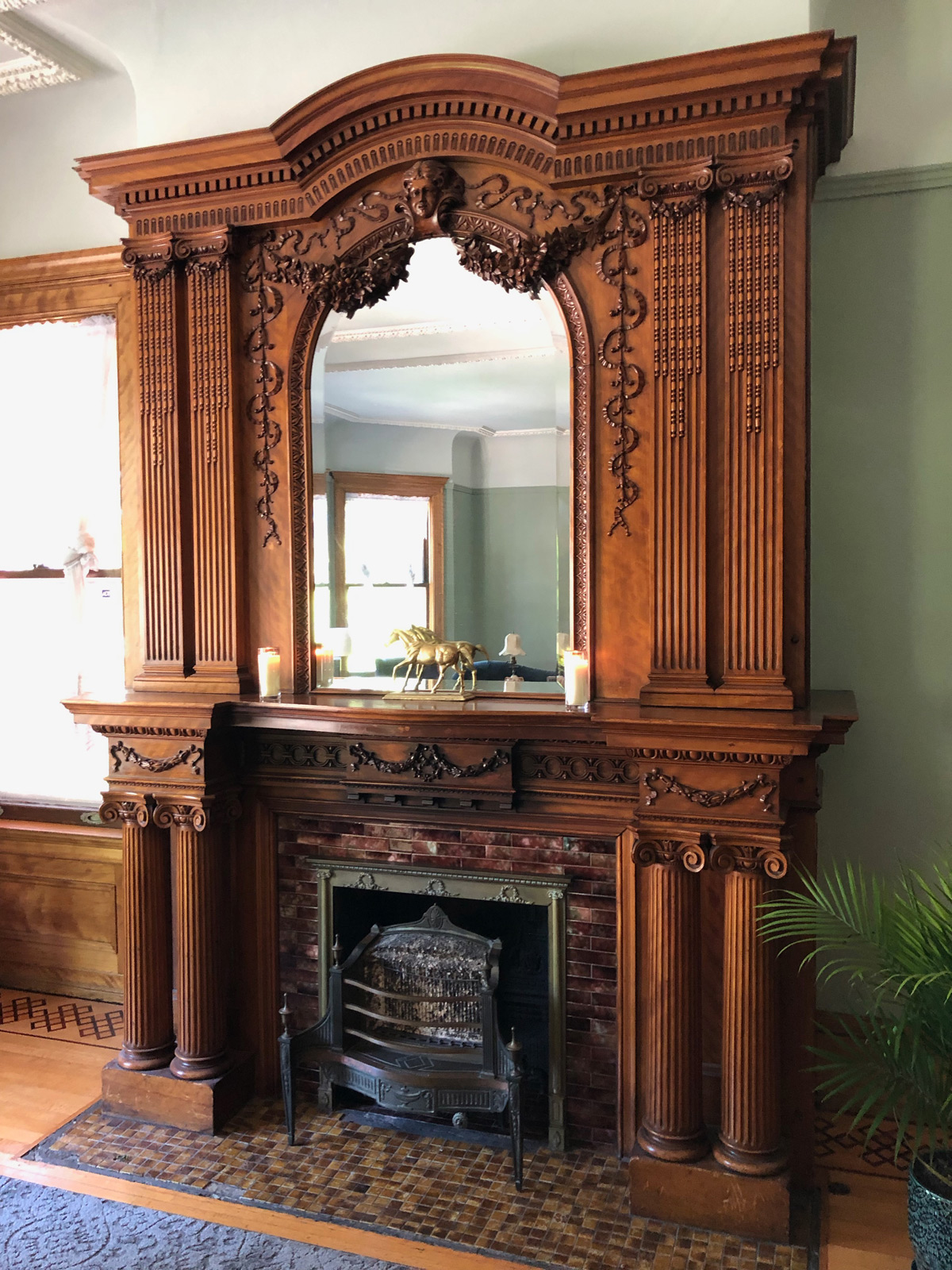 Inside, there are some stunning fireplaces, including one with a surround that is perhaps the most beautiful and elaborate example of fine carpentry I've seen. There's wood wainscoting, incredible inlaid floors, wooden recesses and cabinets, decorative plaster ceilings, stained glass windows, a main staircase with quatrefoil motifs behind an arch in the ceiling with a curved beam supported by intricately carved heads.
At the bottom, embraced by the staircase is a nook with a bench carved with the unusual motif of a spider in a web.
In the basement, there are remnants of the Triangle's party room, including a DJ booth painted with imagined scenes from "The Lord of the Rings," and some signatures survive from the frat era. The Carters have added their own to the collection, and deservedly so because they're doing a lot of work on the place.
"We've done a lot of stabilizing stuff," says Brad Carter. "A building like this, especially when you got multiple owners, has a lot of deferred maintenance that we had to address: some tuckpointing, we had to basically rebuild both of these big chimneys, they were both about to fall down. We put a new roof on it.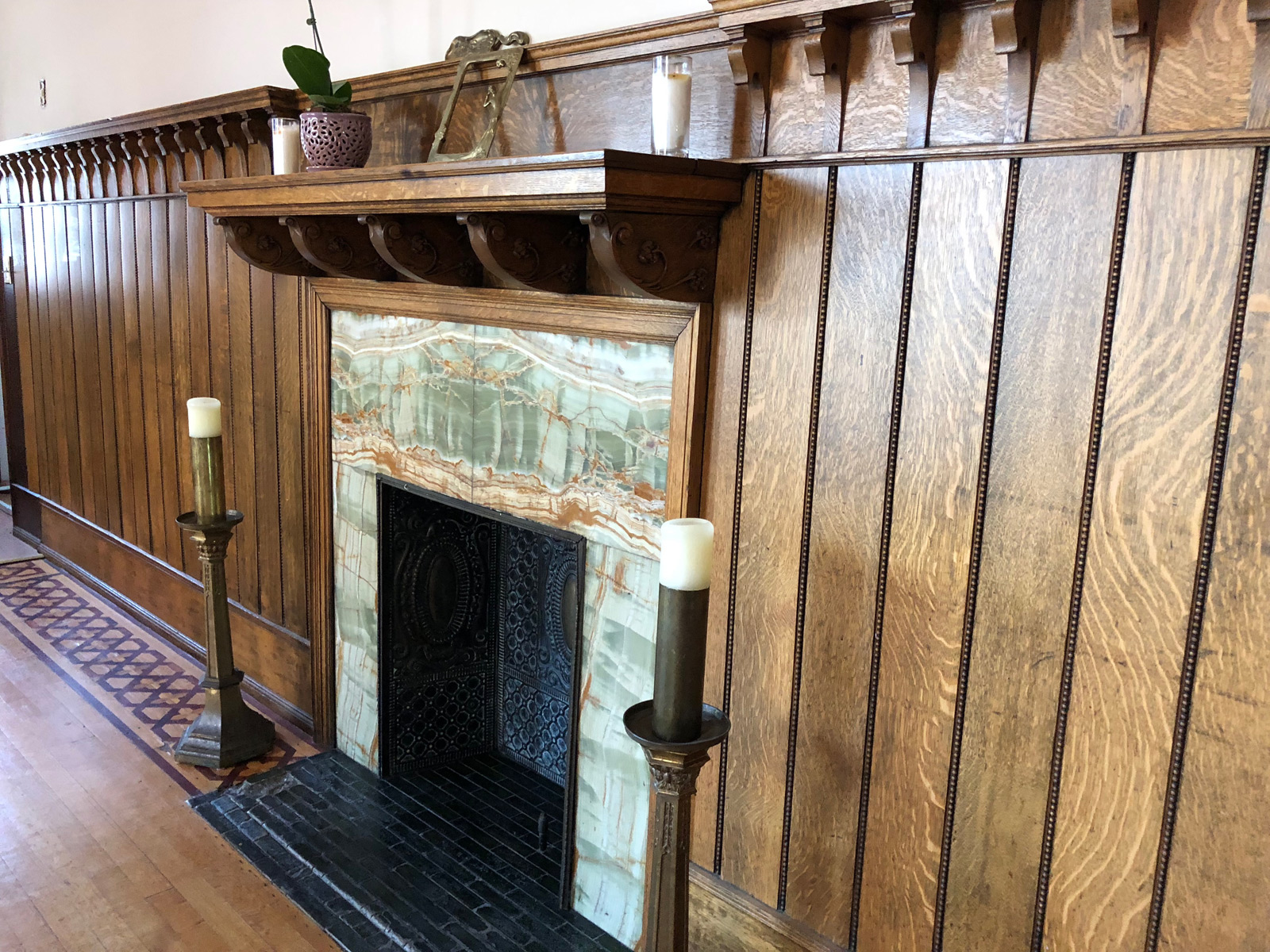 "And then we've been trying to convert it back to a single family residence which means putting bathrooms in it. There wasn't a single full bath in the entire place when we moved in. I think the fraternity had this one big bathroom like a gang shower stall sort of thing. We're bringing that big space down to two full baths, and we are gutting the kitchen."
There's a lot of work to be done on the upper two floors, as well. And up there, almost nothing original survives, thanks to the 2001 fire.
"I get the sense that the layout is similar to the layout to how it used to be, but I don't know," says Carter, who has been putting his woodworking skills to work, along with his wife and father-in-law. "I have some indication from things we've found."
The home couldn't really be in better hands, it seems. The Carters love the place and appreciate its splendor and history and aim to do their best to preserve it.
"The fraternity that came after (Gettelman) owned it for the longest period of time, which is great they took really good care of it," says Carter. "We're only the fifth owners of this place."
Born in Brooklyn, N.Y., where he lived until he was 17, Bobby received his BA-Mass Communications from UWM in 1989 and has lived in Walker's Point, Bay View, Enderis Park, South Milwaukee and on the East Side.
He has published three non-fiction books in Italy – including one about an event in Milwaukee history, which was published in the U.S. in autumn 2010. Four more books, all about Milwaukee, have been published by The History Press.
With his most recent band, The Yell Leaders, Bobby released four LPs and had a songs featured in episodes of TV's "Party of Five" and "Dawson's Creek," and films in Japan, South America and the U.S. The Yell Leaders were named the best unsigned band in their region by VH-1 as part of its Rock Across America 1998 Tour. Most recently, the band contributed tracks to a UK vinyl/CD tribute to the Redskins and collaborated on a track with Italian novelist Enrico Remmert.
He's produced three installments of the "OMCD" series of local music compilations for OnMilwaukee.com and in 2007 produced a CD of Italian music and poetry.
In 2005, he was awarded the City of Asti's (Italy) Journalism Prize for his work focusing on that area.
He can be heard weekly on 88Nine Radio Milwaukee talking about his "Urban Spelunking" series of stories.