When I arrived in Milwaukee, I did a brief stint at MATC, studying audio production via the television production program and because I was by far one of the youngest students in the program, I got an education in more than electrical circuits and technical math.
In fact, one semester, we had a long midday break, which led to a weekly Wednesday tradition of taking the Pabst Brewery tour and settling in at the end for the sampling portion before returning to campus for our American Institutions class.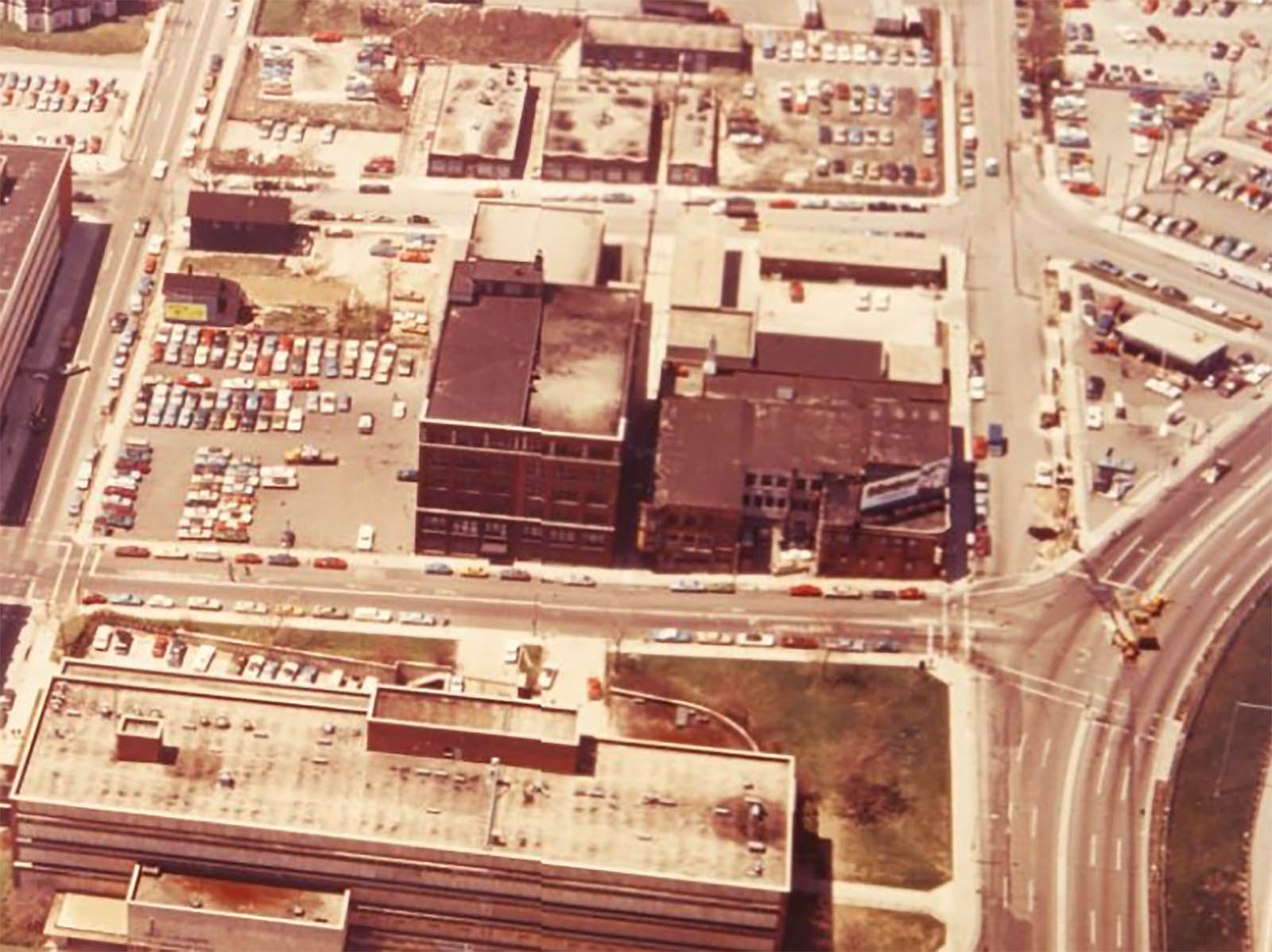 Though I only went a few times, the Z Building Pub and Grill, 701 W. Juneau Ave., was another popular spot for my classmates.
The building is long gone, and I've recently been trying to find photographs of it, but with little luck (until a couple hours after this article posted, when John Jakubiak sent four photos that I've now added). That seeming scarcity of images had given the place a sort of mysterious aura for me lately.
So, I did what I typically do ... I went down the rabbit hole.
The Z Building – the name of which was a reference to Milwaukee Area Technical College system of naming its buildings, like T Building, C Building, etc. – opened in 1976 and had a relatively short run.
By August 1989, the MATC board had approved plans to buy the whole block upon which the building was situated and the end was nigh for the Z Building and its structure. It was torn down in 1996.
But let's go back.
It would seem the two-story building dated to around 1889, when Joseph Preiss operated a saloon there. In 1892, Preiss moved on, transferring his license to Johnson Street (Highland Avenue), east of the Milwaukee River.

By 1894, when the Sanborn maps identify the corner tap as a saloon, the Menomonee House was offering, "good meals and rooms" at reasonable terms." As was custom, there was also a hall.
As was also typical, saloonkeepers came and went. In 1897 it was Franz Ring's hall. In 1899 it was Andrew Amschler's tavern.
In 1914-5 it was operated by William Niehoff.
But, wait! In 1916, Pabst Brewing pulled a permit to build a two-story brick building on the same corner, presumably replacing the old tavern with a new and improved one, at an estimated cost of $10,000. This, in fact, was the home to the future Z Building.
Foundation work on the 40x90 building began in August and, remarkably, an inspector declared the building complete by the end of October.
Its first tenant was Gustav Frey, but again a parade of operators came and went: June Henry Gaipl (1919), Carl Schnapp (191), Joseph Pohlhammer, who operated a restaurant and cafe (1922-24) and was raided by the Feds, Georg Ballman (1927), who was also raided.
Federal Prohibition agents turned up 46 cases of beer, 30 12-gallon crocks of beer mash, seven 15-gallon boilers, 200 pounds of hops and 50 gallons of malt syrup in Ballman's place.
The following year, agents returned and arrested and fined then-operator George Dawson, too, which might explain why the space was soon advertised as being available to rent.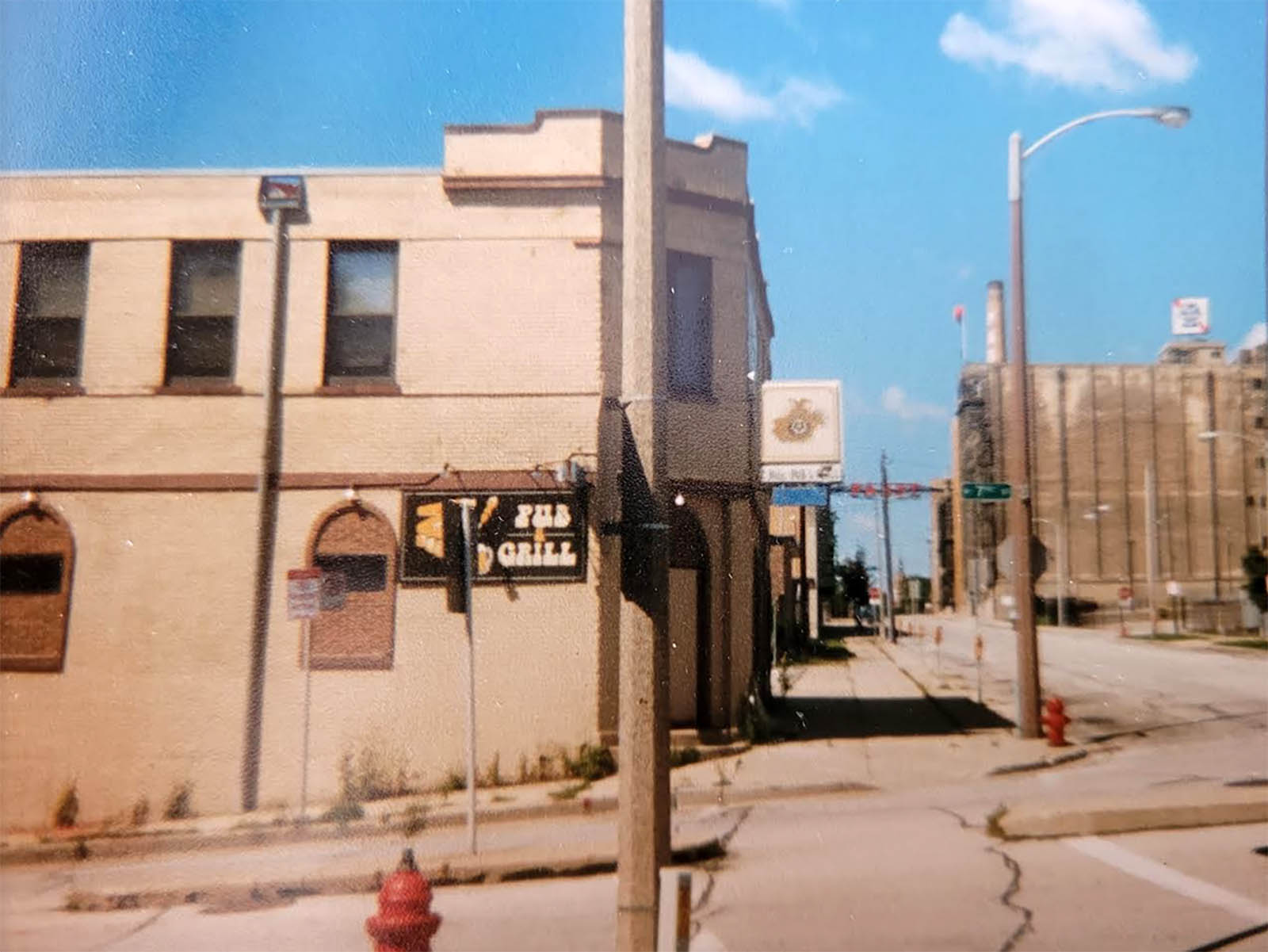 By 1931 – and likely earlier – Pohlhammer had purchased the building and was renting to Fred Westermann. That same year, a Herman Kirchen was sentenced for his participation in running a speakeasy there with his brother Jack.
Herman was fined $100 and got three months in jail. Jack got six months and a $250 fine.
Not long after, in February 1932, a fire damaged the building, forcing Pohlhammer to replace damaged joists and columns.
In 1933, the year Repeal arrived (in December), Pohlhammer rented the space to Chas Heinz for a restaurant and soft drinks parlor (heh, sure). Paul Schulfeberger replaced Heinz in '34.
In '35, Pohlhammer advertised the availability of his "small hall, 500 square feet for meetings or card parties." By '37 Elizabeth A. Lenz was likely using that space for dancing at her tavern, though she didn't appear to stay long as by later the same year, the building was again listed for rent.
Pohlhammer sold to a Demetrious Kronitoulos and a Demetrious Mavropolas was operating a tavern there. Given the general lack of interest in correctly reporting the ethnic names of many Americans, it's entirely possible that these were the same person.
However, by 1940, the building was owned by James Marras and being leased to Miss Mildred Yoho for a restaurant.
By 1946, Bob Terris – who one has to imagine was related to legendary bar owner Tom Terris – owned the building and ran a tavern there, while also apparently renting space to Woodcraft Specialties for a "light woodworking" shop.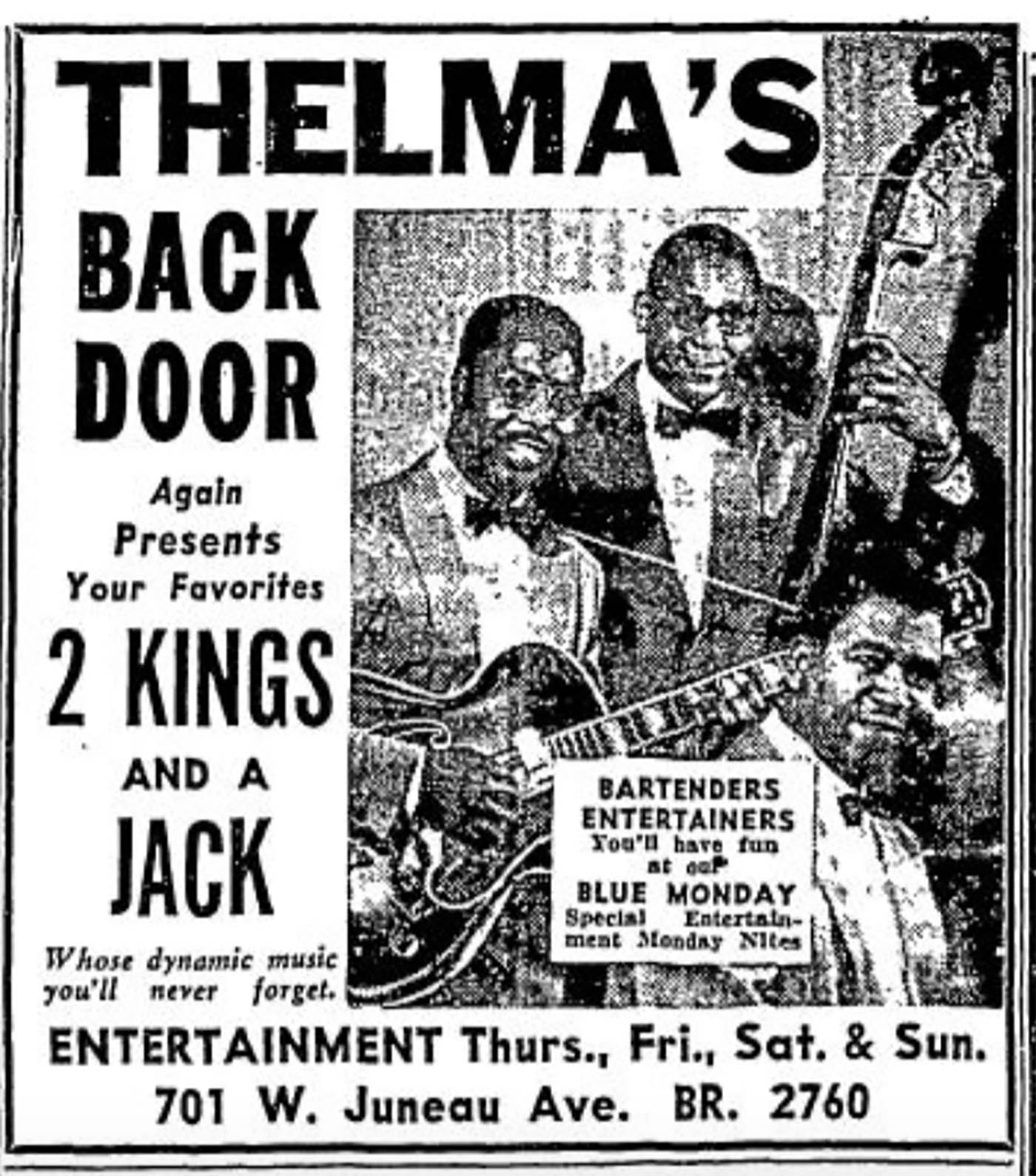 In '47, Thelma and Felix Welch arrived on the scene and opened the popular Thelma's Back Door, which was known for its live music. The club, which also served food in its Calypso Room until 5 a.m., hosted visiting artists like Jimmy Colvin and hometown talent like Scat Johnson and Bobby Burdette.
"Nighthawks who have their 3 a.m. breakfast in the Calypso Room at Thelma's Back Door rave about Mr. Banks, as they do about the Jimmy Colvin Quartet," wrote the Sentinel in 1956.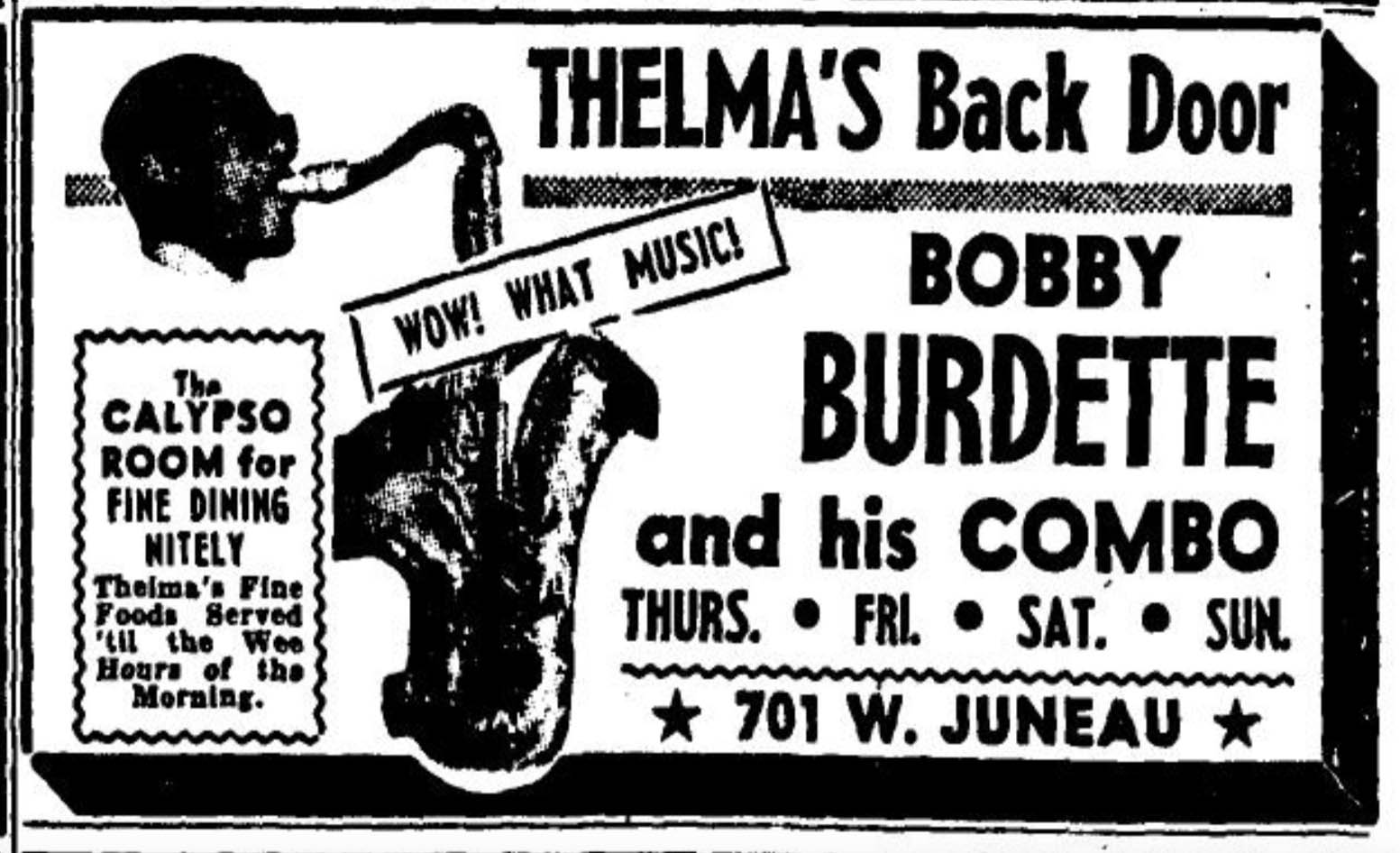 In 1956, Thelma's moved up to 908-12 W. Center St., where it had bowling lanes, and George Terris Jr. opened a new place on 7th Street. The Sentinel noted that July, "His relatively unannounced grand opening is scheduled for tonight. Harry Shoplas and his band have been engaged to furnish the 'noise' at the festivities, and the versatile unit is capable of doing just that.
"They play jazz, modern, Dixieland, and I even heard them play Greek music at The Pfister Hotel. This frolic should prove to be the most disorganized affair of its kind, and for just that reason 'Junior's Jungle' will probably be steaming."
Whether or not Junior's Jungle was the bar's actual name or just a quippy reference, I can't say.
In 1958, Bob Terris rented to Maurice Rubitsky, who opened The Diplomat Musical Lounge, which was apparently also called Ruby's Musical Bar, though Rubitsky's tenure was short-lived because he lied on his liquor license application, which was revoked.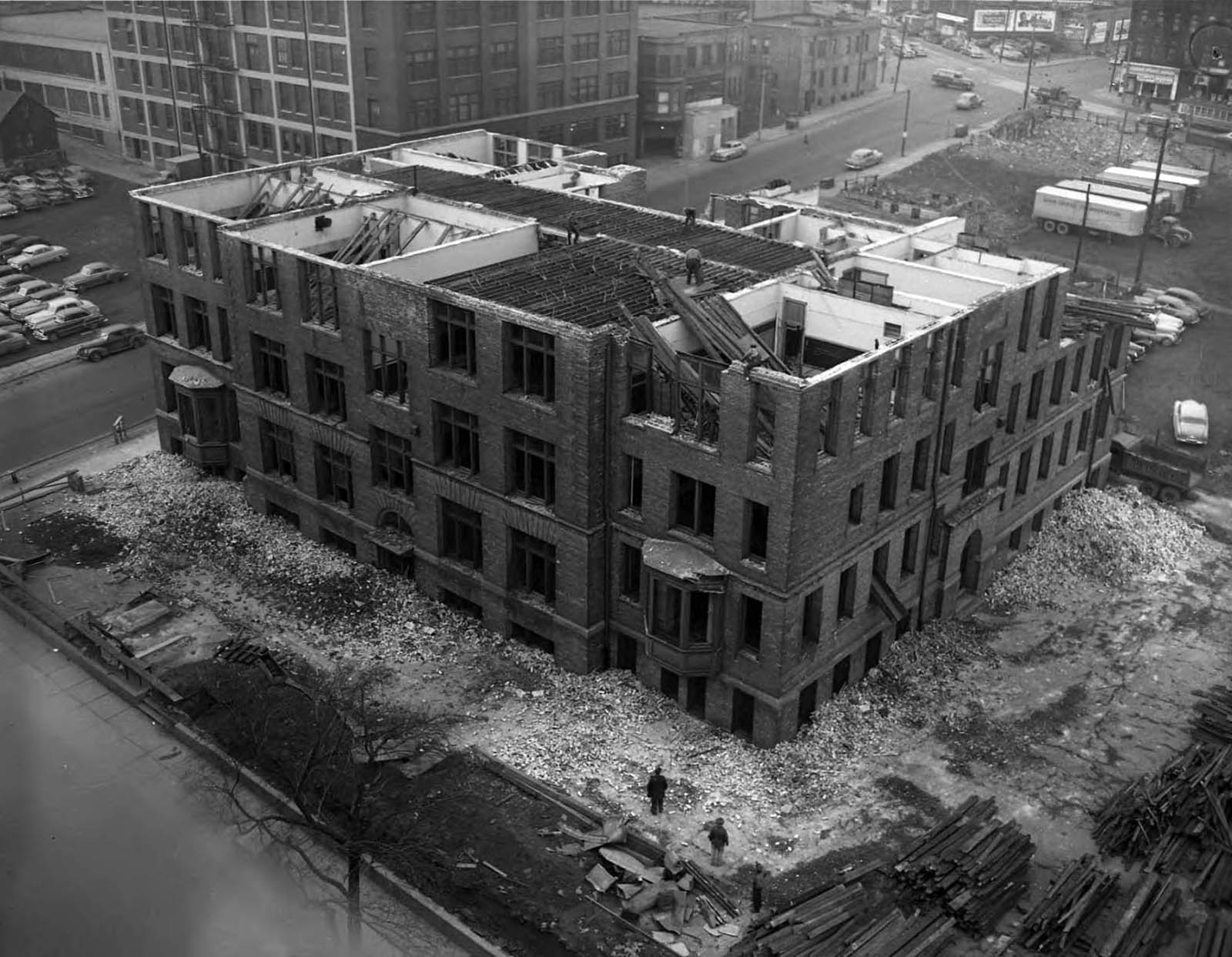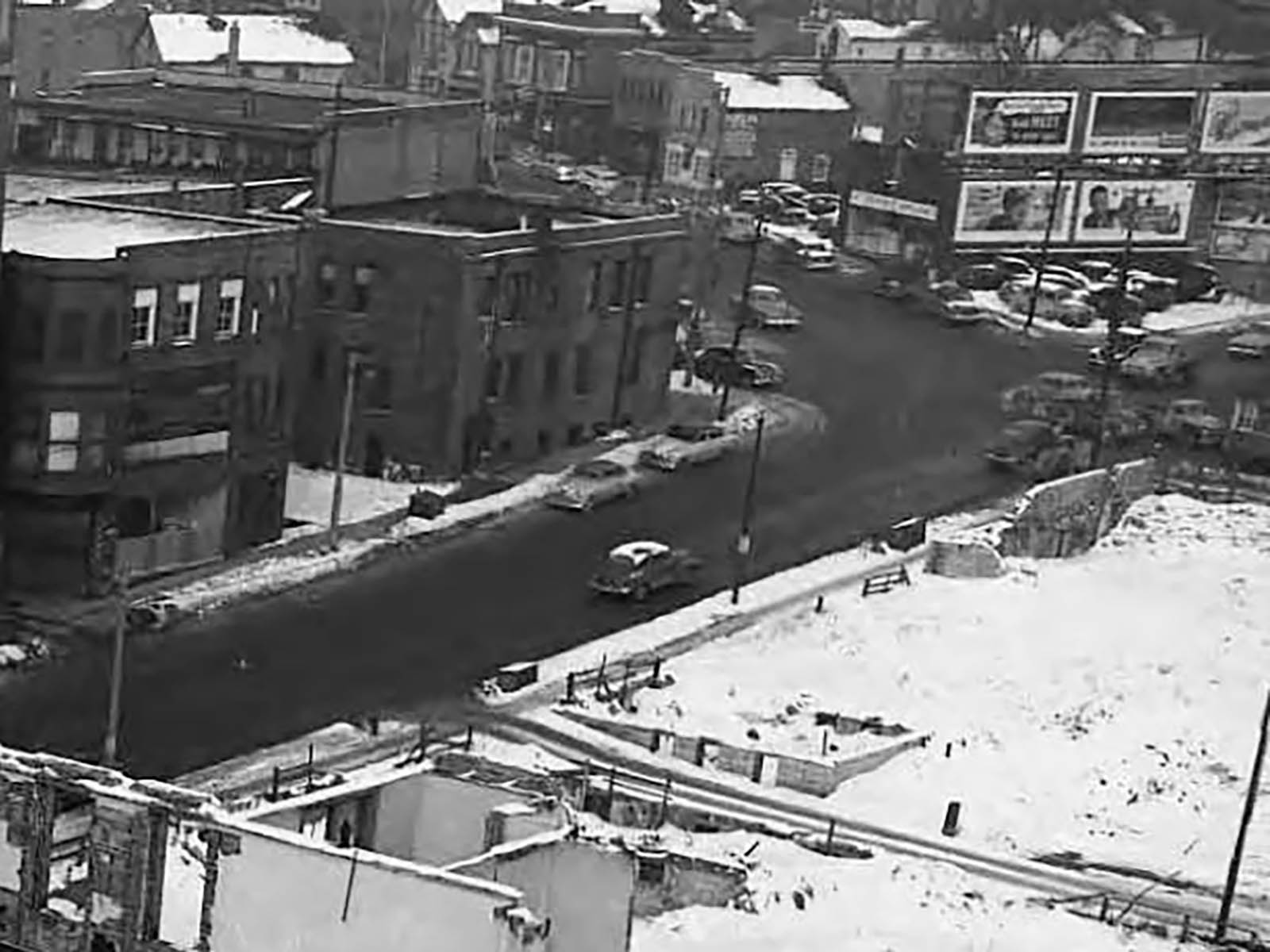 According to an article in the Milwaukee Sentinel at the time, Rubitsky failed to meet residency requirements because despite claiming to have lived here over the previous two years, he'd actually been in Detroit part of that time.
This history of The Diplomat tells a similar – more detailed – story, though with different names.
"Jim Koconis notes in his Aug. 16, 1958 Nightlife Chatter' article in the Milwaukee Journal newspaper that new property owners Ed and Karen Gray had redecorated the old bar in flamboyant colors – purple, orange, white and green – which made a real, loud fashion statement. The Diplomat Musical Lounge was peak midcentury kitsch.

"At the time, West Juneau Avenue was a tired, rundown and slightly rough stretch of taverns, stretching all the way from Water Street to the Pabst Brewery. No wonder that the Milwaukee County Expressway Commission targeted so many nearby properties – even those outside the freeway's path – for "blight removal." Opening a high end cocktail lounge in this neighborhood was a gamble for 1958.

Thanks to aggressive advertising, the bar was an immediate, tremendous success. So why did the bar lose its license after only two months? Police testified that Ed Gray was a resident of Detroit, not Milwaukee, and was allowing 'unlicensed persons' to operate the bar. The real story was that the Diplomat welcomed homosexual customers in large numbers – and police suspected the local operators were "aunties" hired to bring in gay business."
After a brief attempt to rent to the Rev. J. Flippin's church, Terris instead rented to Adam Lisheron, who opened the Aristocrat Lounge in 1959. But, again, Lisheron was forced to move on when the Common Council ordered him to sell or lose his liquor license after his brother Frank was found guilty of diluting three bottles of booze.
Again, more context from the History of Gay & Lesbian Life in Milwaukee, Wisconsin site:
"The bar reopened as the Aristocat Musical Lounge in February 1959. However, police soon discovered the new licenseholder was Adam Lisheron, brother of Ed Gray's lawyer, Frank Lisheron. The license was revoked again in January 1960 as the committee 'feared a subterfuge operation.' On March 1, 1960, the Common Council ordered Adam Lisheron to sell the business or lose his liquor license.

"The Diplomat / Aristocrat was cited several times for serving diluted liquor – something commonly done at gay bars of this era, because gay clients were unlikely to complain. When inspectors found three diluted bottles of whiskey during a January 1960 visit, bartender Frank Lisheron was charged $150 for 'mixing drinks in the bottle'."
After a brief stint by Everready TV & Radio Repair, Thomas C. Kelly's Mr. Kelly's tavern opened in May 1960, but he made way for the Gallery Lounge (1961), the fabulously named Rickey's Yum Yum (1963) and, by spring 1964, for Derby Thomas, who moved his Flame Club there from 1315 N. 9th St. to 7th and Juneau.
Sadly, Thomas – who had previously run the Wonderland Ballroom, the Moon Glow and Ron-De-Voo Ballroom – died just four months later and the club closed. In October, Thomas' widow, jazz organist Loretta Whyte, reopened it.
Freeway plans led to the closing of The Flame soon after and the building was vacant for a time, though in 1967 it was briefly home to the Rohde Sign Company's painting shop. The following year, Irene Spivey Salter opened Irene's Bar, aka Irene's Club Continental, there.
Although the building survived, most of the rest of the taverns and other businesses on the block were demolished by the mid-1960s for the Park East Freeway spur.
"Until recently, about a dozen taverns operated on the north side of Juneau Avenue between North 3rd and North 7th Streets," noted the Journal in 1965. "Most of the small, dimly lit taverns that stood nearly shoulder to shoulder on the north side of the avenue are now dusty, vacant shells waiting to be torn down.
"The area has long been the target of police. Call girls operated from many of the taverns, few of which could ever possibly meet health codes," the paper continued.
"The invasion of freeways accomplished what police crackdowns and the clamor of neighborhood and civic groups could not achieve: a weeding out of the taverns from this area. The land has been taken for the Park Freeway, due to be completed in 1971."
Interestingly, Salter applied in 1973 to run the Moon Glow, 2900 N. 12th St., too. That's one of the places that Derby Thomas used to operate.
By '74 Ben and Carla Cross were running the tavern as the Love and Happiness Bar, but, as we've seen, in 1976, the Z Building arrived.
The Terris family still owned the building at this point and Bob Jakubiak, who was a teacher of history and economics at MATC and a one-time Democratic state senate hopeful, was the man behind the Z Building business.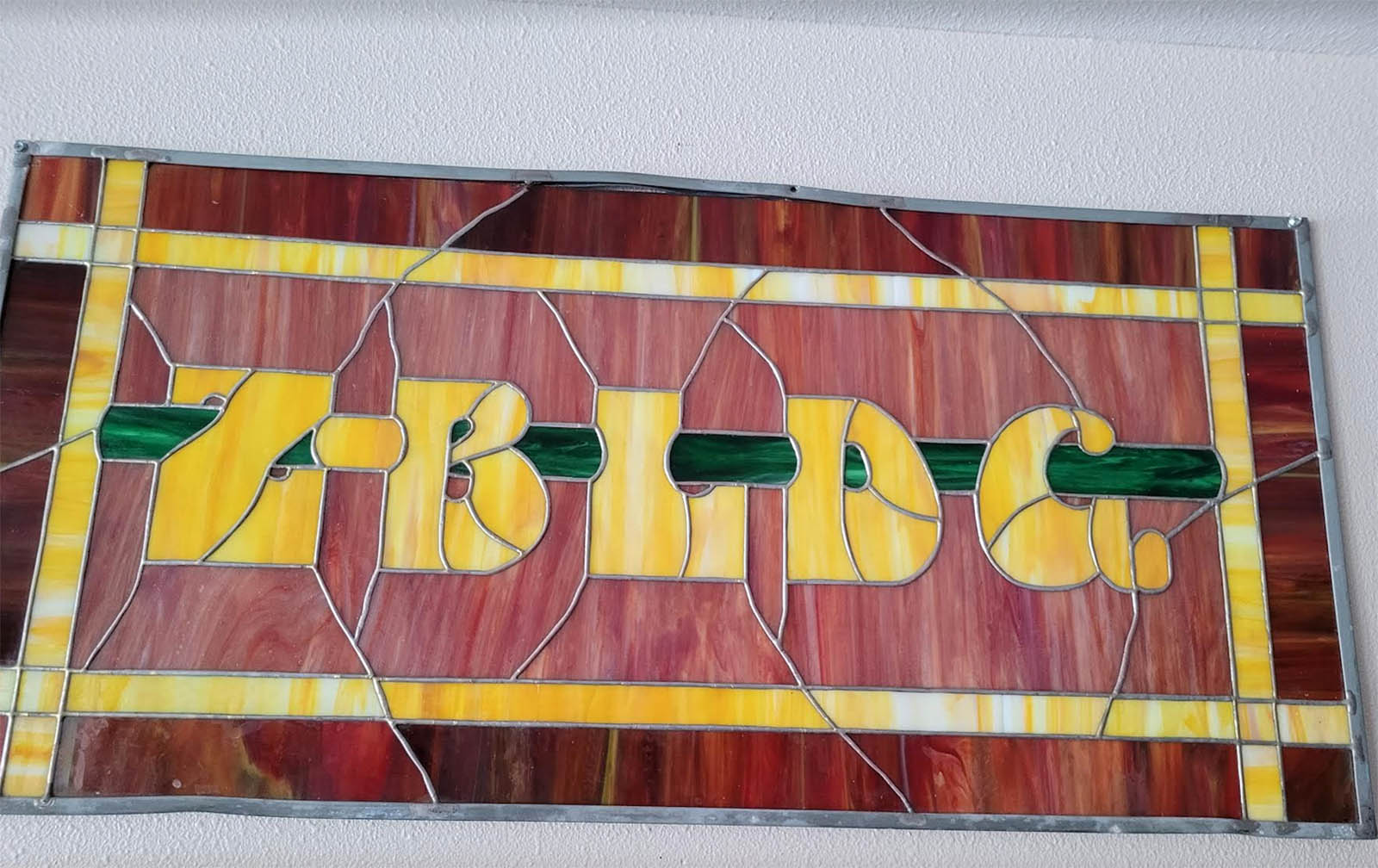 According to Jakubiak's brother John, Bob partnered with his Air Force buddy James J. Linnane to open the business.
By 1979, the Journal described the Z Building as the, "Lunch hour meeting place of hundreds of MATC students. Home to beloved chili, fried mushrooms and big, juicy burgers."
And that's how I remember it.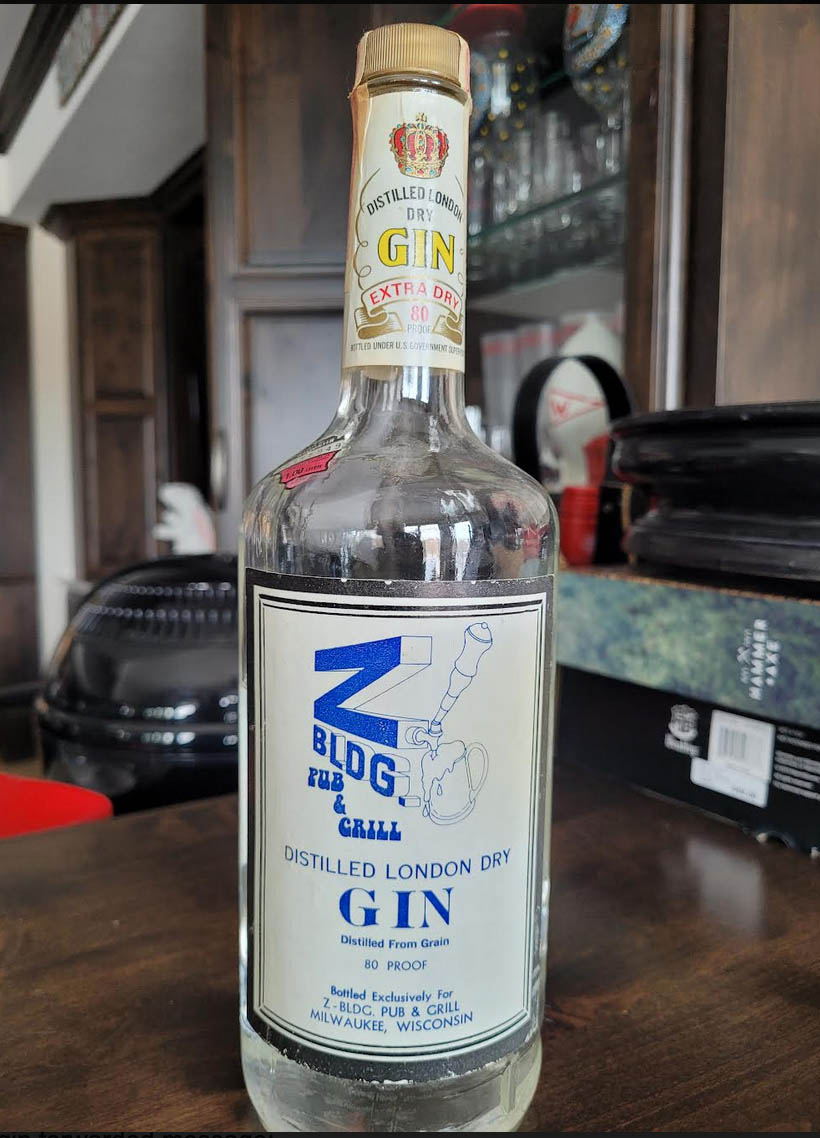 But photos? Very few.
Memories? I found some on Facebook.
"I remember having mini pitchers of kamikazes there," recalled one patron.
"I remember falling down the concrete steps of the Z Building in the early '80s. Didn't feel a thing. I blame Dr. Scholl's and 50-cent tappers," posted another.
"I was their Tombstone Pizza man," another said. "They went through a ton of frozen pizzas. It had rickety un-level wooden floors and Pac-Man and a bunch of other video games."
Another added, "A bunch of us would get together for lunch there or for 'happy hour,' and right after our last class."
And, lastly, "Spent a lot of time there. Got an A in beer drinking."
The site is now a surface parking lot.
Born in Brooklyn, N.Y., where he lived until he was 17, Bobby received his BA-Mass Communications from UWM in 1989 and has lived in Walker's Point, Bay View, Enderis Park, South Milwaukee and on the East Side.
He has published three non-fiction books in Italy – including one about an event in Milwaukee history, which was published in the U.S. in autumn 2010. Four more books, all about Milwaukee, have been published by The History Press.
With his most recent band, The Yell Leaders, Bobby released four LPs and had a songs featured in episodes of TV's "Party of Five" and "Dawson's Creek," and films in Japan, South America and the U.S. The Yell Leaders were named the best unsigned band in their region by VH-1 as part of its Rock Across America 1998 Tour. Most recently, the band contributed tracks to a UK vinyl/CD tribute to the Redskins and collaborated on a track with Italian novelist Enrico Remmert.
He's produced three installments of the "OMCD" series of local music compilations for OnMilwaukee.com and in 2007 produced a CD of Italian music and poetry.
In 2005, he was awarded the City of Asti's (Italy) Journalism Prize for his work focusing on that area. He has also won awards from the Milwaukee Press Club.
He can be heard weekly on 88Nine Radio Milwaukee talking about his "Urban Spelunking" series of stories.