We all know the glass half-full versus half-empty analogy. But is it always consistent?
As much as I love Wisconsin products, I will choose a little bit of Pappy Van Winkle 23 bourbon over a full glass of fine local choices. Not to mention the problems inherent in someone handing me a full glass.
Let's test the theory.
Glass half-empty
The Milwaukee Brewers traded Khris Davis a few years ago. He hit 42 home runs in 2016, 43 in 2017 and led the majors with 48 last season. That stuff happens. Good for him.
This season, following the exhilaration of the Brewers' accomplishments ending with a tough loss to the Dodgers in Game 7 of the NLCS, I ran into Major League Baseball Commissioner Emeritus Bud Selig. He relayed to me that, after 1982, "We brought back everyone, healthy and led the division in August." But the ending wasn't happy in 1983, and while the trajectory looks great for the Brewers, it's never a guarantee. And yet ...
Glass half-full
Back to players. Think about guys who overcame difficult challenges this year like Keon Broxton and especially Orlando Arcia. They will be experienced veterans. And there are stars. And there are guys coming like Keston Hiura.
In this case, the glass is brimming.
Glass half-full
I have long-struggled with the concept of denying a cancer patient undergoing chemotherapy a substance that would give them relief and an appetite. So I am encouraged by the 4-to-1 margin in many of the recent state advisory referendums for medical marijuana. The Marquette Law School Poll found 61% to 36% in favor of legalization.
Glass half-empty
It is all just opinion and not options.
I was in Denver for Thanksgiving. I accompanied someone into a dispensary. Keep in mind: In four days, I did see a few people openly carrying weed, but I didn't encounter any drug deals on the streets or alleys or even the news. It took an ID to get past the lobby, and once in, it was extremely controlled.
We saw a product designed to aid sleep and with no buzz. And here's the interesting part: The person that bought it paid a 21% sales tax. No hesitation. I asked to look at the receipt. State cannabis tax. Denver marijuana tax. Sales tax. And a public transportation and cultural tax. The state and city tax relating to weed were about 16% of that number.
For something inevitable, I'd say our state leaving a lot of revenue on the table makes this glass more than half-empty.
Glass half-empty
John Prine is an absolute treasure – and so many people have no idea. I'm frustrated when I mention him to people who return the recommendation with a blank stare.
I still remember his 1971 debut album, and I still think of him (and myself) as dark-haired kids through that and many of his subsequent albums. But neither of us looks like a kid anymore. And the opportunity to see him is always enjoyable but not infinite.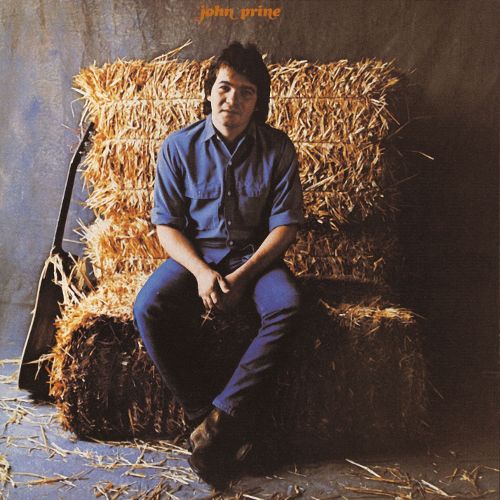 Glass half-full
I caught Prine's recent appearance on "CBS Sunday Morning." I have plans to see him on New Year's Eve. And yes, he is scheduled to be back in Wisconsin in 2019. Best of all, his album "Tree Of Forgiveness," released in April this past year, still sounds great every time I listen to it and is easily available to you with a click. You should.
That glass is overflowing.
Glass half-full
I mentioned Denver earlier. I have been going to that city regularly since 1990, and I've watched it grow tremendously. It's always had sunshine and mountains, but the past couple of decades has seen it become as vibrant as any city in the nation.
I have often cheered the recent growth of Milwaukee. In fact, I feel us on the heels of many of the things that have been accomplished in the Mile High City. We don't have the climate (but hey, maybe climate change will change that) or the mountains. But we do have one of the best lakes in the world and a growing vibe that I'd put up against anyone's. Many of the things I witnessed out west are occurring here, just later in a different time zone so to speak.
Glass half-empty
Don't think Denver doesn't have issues. They do – and so do we. Obviously.
My life philosophy has always been "the answer lies in the middle." So if our Downtown development and food scene and talent and companies and sports and music are as good as I think they are, the glass should be more than half-full. But challenges to our public education system, as well as the feeling of desperation and blight – and therefore crime – in some parts of the city contribute to making the glass half-empty.
Since the answer lies in the middle, a vibrant Downtown can be dragged down in measurement. But solving the two aforementioned problems by using the abilities of the talent we have and the prosperity we are enjoying, and we end up with (wait for it) a full glass.
Steve Palec, the host of WKLH's "Rock and Roll Roots" wrote a letter to every radio station in town when he was a sophomore in high school. He offered to sweep floors.

Two responses came back, including one janitor position. Steve took the other: the opportunity to hang out at WUWM.

After that, he worked at WAUK, then WQFM, then WZUU, then back to WQFM ... and finally worked afternoons at WKLH for a little while.

"I gave up Eddie Money to earn money in 1986," says Steve, who eventually entered the world of commercial real estate.

"But 23 years ago WKLH offered me the chance to wake up early every Sunday morning," he says. "I mean every Sunday morning. I mean like 5:30 am. I mean no matter what I did on Saturday night. Live every Sunday morning. I love it."